If you're a fan of coffee ice cream, Tim Horton's iced cappuccinos or basically anything coffee-flavored, I found a Costco treat for you.
Please note that this review was not paid for or sponsored by any third party. I purchased this product with my own money and the opinions in this review are strictly my own. I am not affiliated with Costco or any of its suppliers. I am just a fan of the company. I write these reviews to help my fellow shoppers.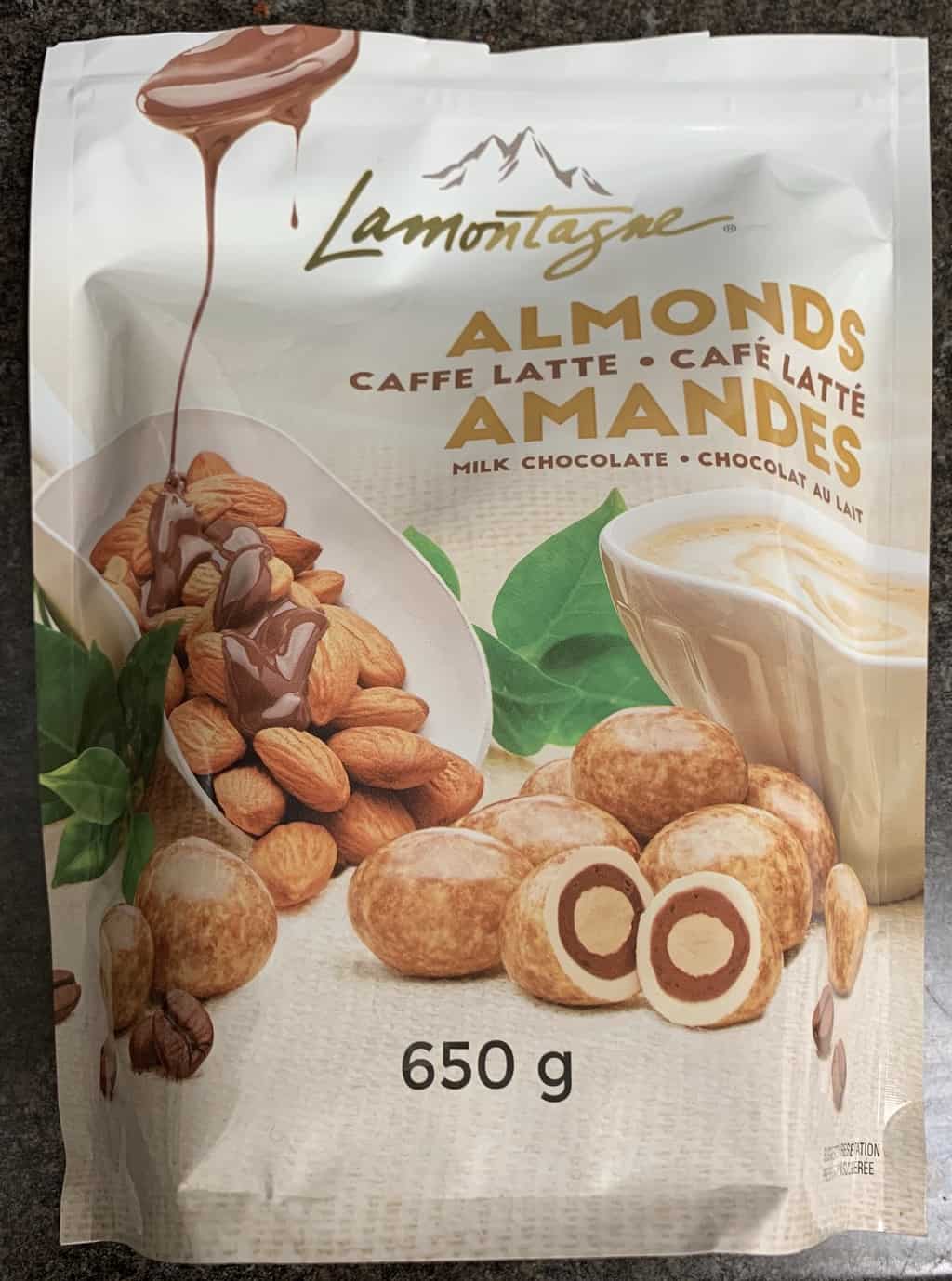 Taste
OHHH, these are SOOO good! First thing I have to say is that I love coffee flavoring and have loved it since I was a child. I'm not talking about genuine coffee flavor, I'm talking about that artificial, sweet, creamy fake coffee flavor. The flavor that you find in coffee-flavored ice cream, milkshakes, cookies, etc. If you've ever had a Tim Horton's iced cappuccino (if you're a Canadian I'll be shocked if you haven't) imagine that flavor replicated into a chocolate/candy-coated almond. Are these sweet? You betcha they are! There's a nice thick coating of caffe latte flavored candy and sweet milk chocolate surrounding a small to medium-sized almond. The milk chocolate caffe latte coating is shiny, smooth and melts in your mouth. The almond inside gives a nice crunch and the nuttiness pairs so perfectly with the outer coating.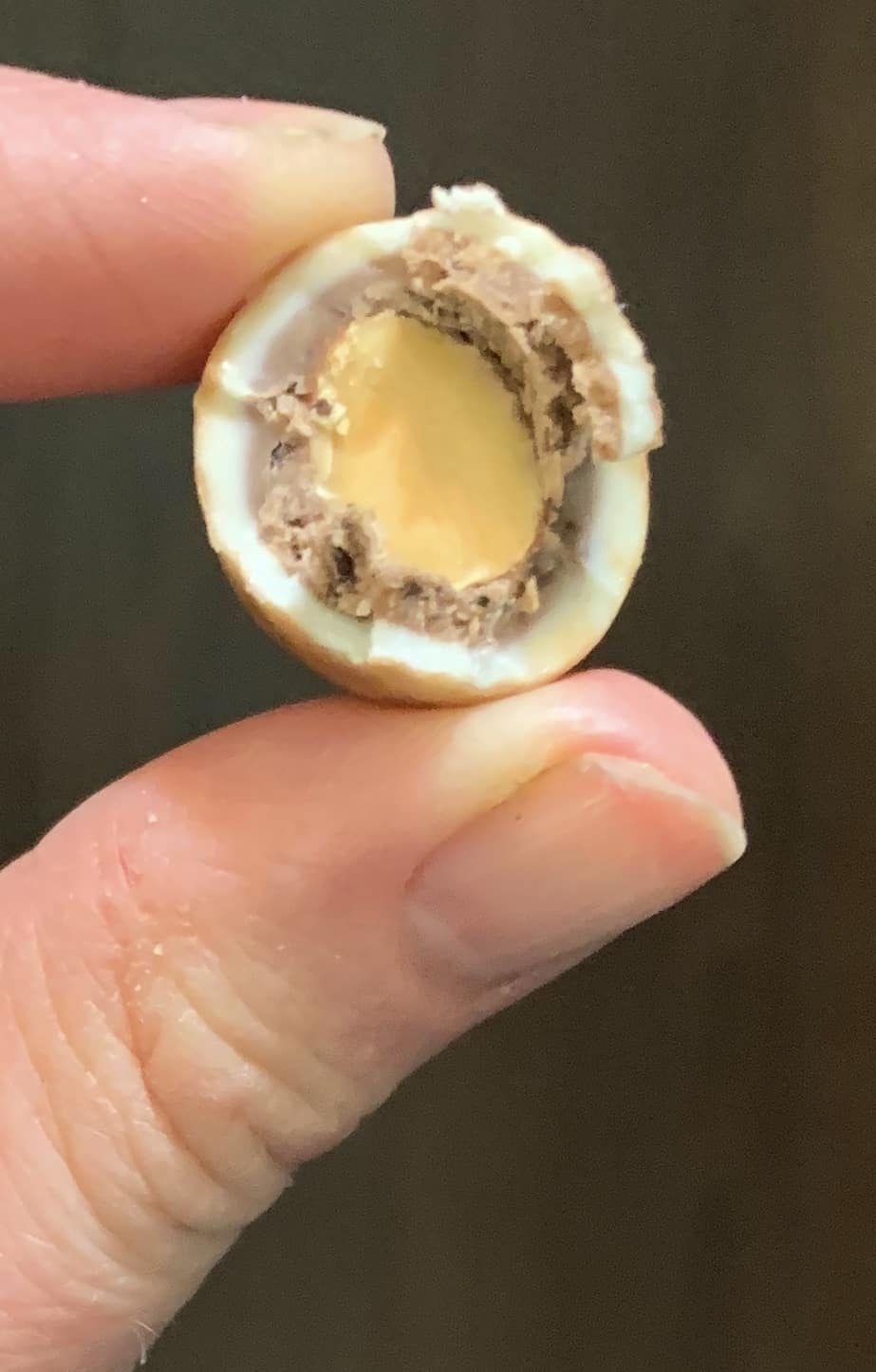 Cost
The almonds come in a 650 gram bag for $9.99 Canadian not on sale. I think this is quite reasonable. The bag comes with quite a few almonds and when you consider how much you pay for a chocolate bar at a local grocery store $9.99 doesn't seem overly expensive to me. Almonds aren't exactly cheap and these are definitely unique and not easily found everywhere so I don't mind paying the $9.99 Canadian.
Convenience
The Costco La Montagne Caffe Latte Almonds from Costco come conveniently packaged in a resealable bag. There's not much to say about why these are convenient, you just open the bag and enjoy them!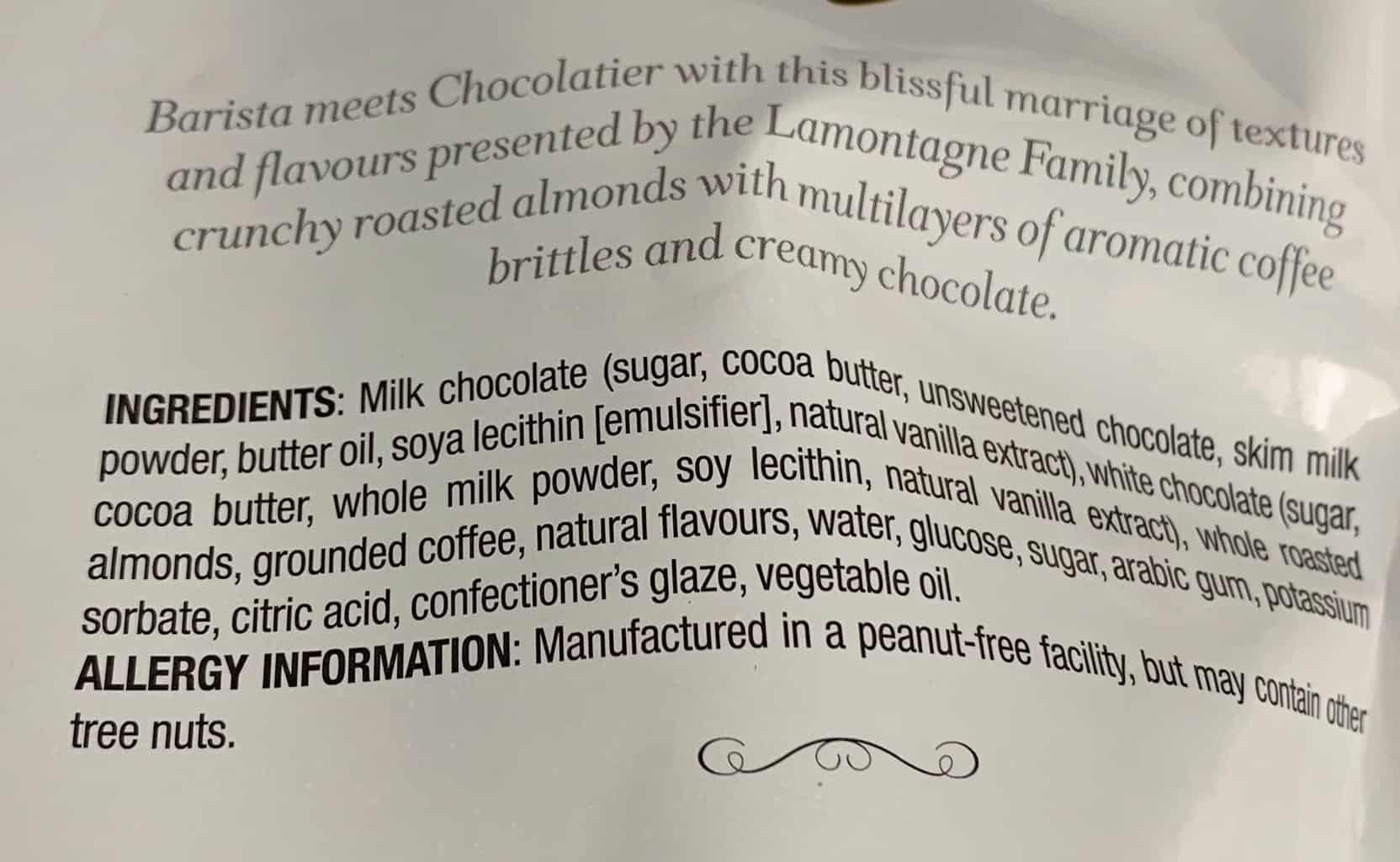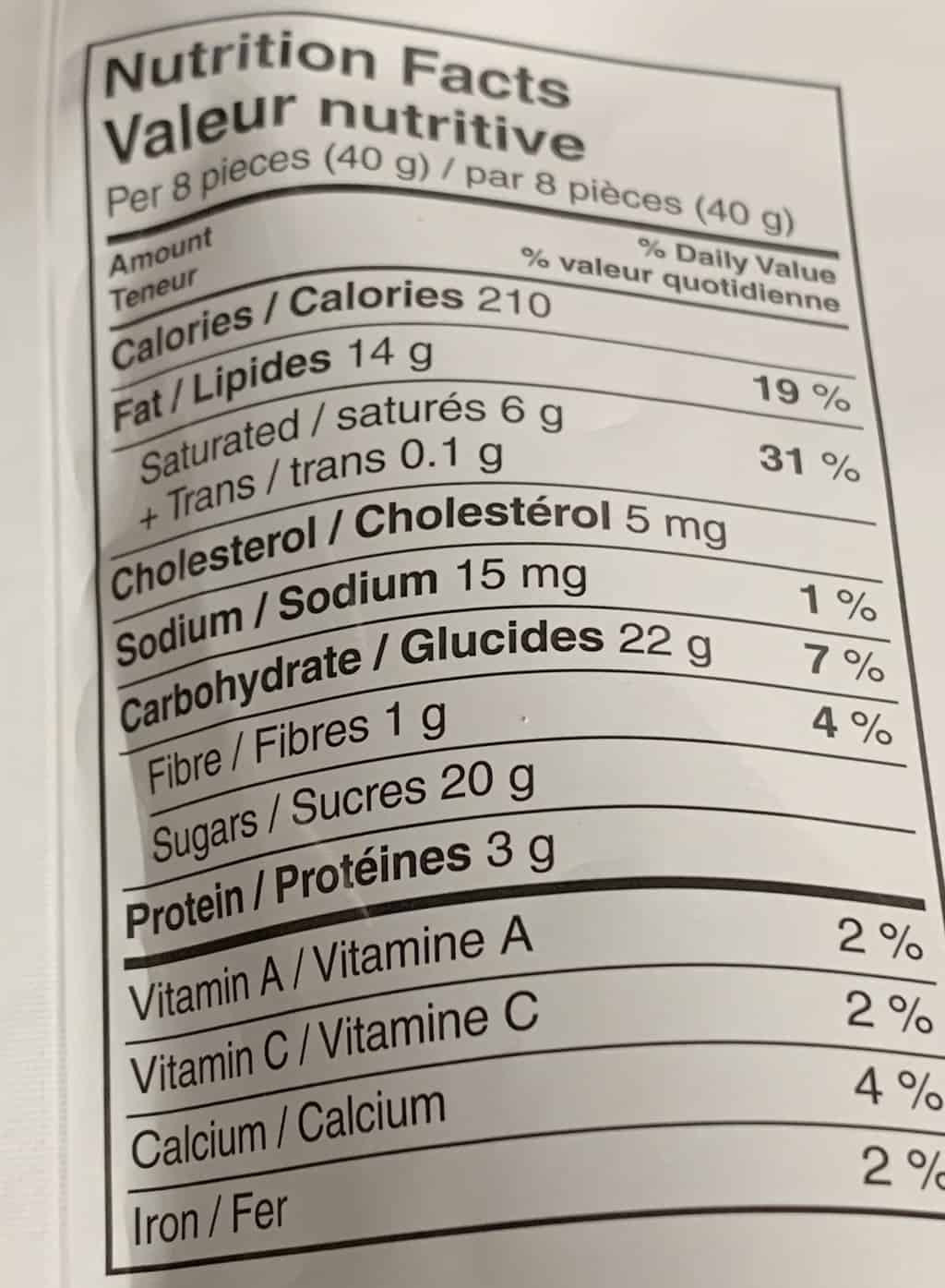 Nutrition
These are actually pretty high in both calories and sugar, not surprising though! Eight almonds is 210 calories, 14 grams of fat, three grams of protein and 20 grams of sugar. Yep, 20 grams of sugar. I ate about 10 the first night I tried these and that was super easy to do so readers beware, these are addictive. The fat content is probably coming from the fact these are coated almonds so let's say that makes them the tiniest bit healthier.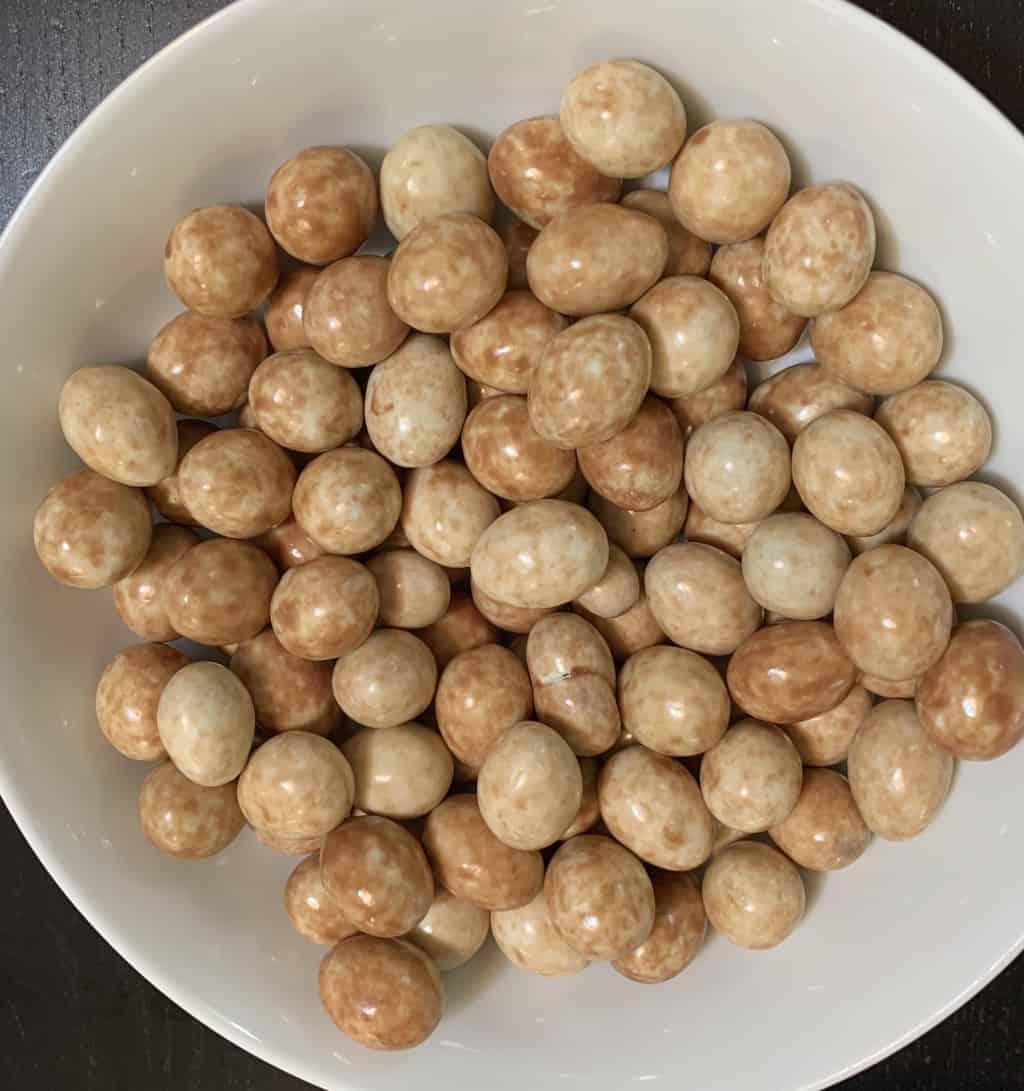 I would definitely buy these again as a super indulgent treat. They're simply addictive and perfect for those who love coffee-flavored anything.
Taste: 9.5/10
Cost: 8/10
Convenience: 10/10
Nutrition: 0/10
What's your favorite coffee-flavored treat?! Do you have a favorite fancy coffee? I like any kind of caramel coffee myself.