Plant-based protein convenient chipotle bowls!
Please note that this review was not paid for or sponsored by any third party. I purchased this product with my own money and the opinions in this review are strictly my own. I am not affiliated with Costco or any of its suppliers. I am just a fan of the company. I write these reviews to help my fellow shoppers.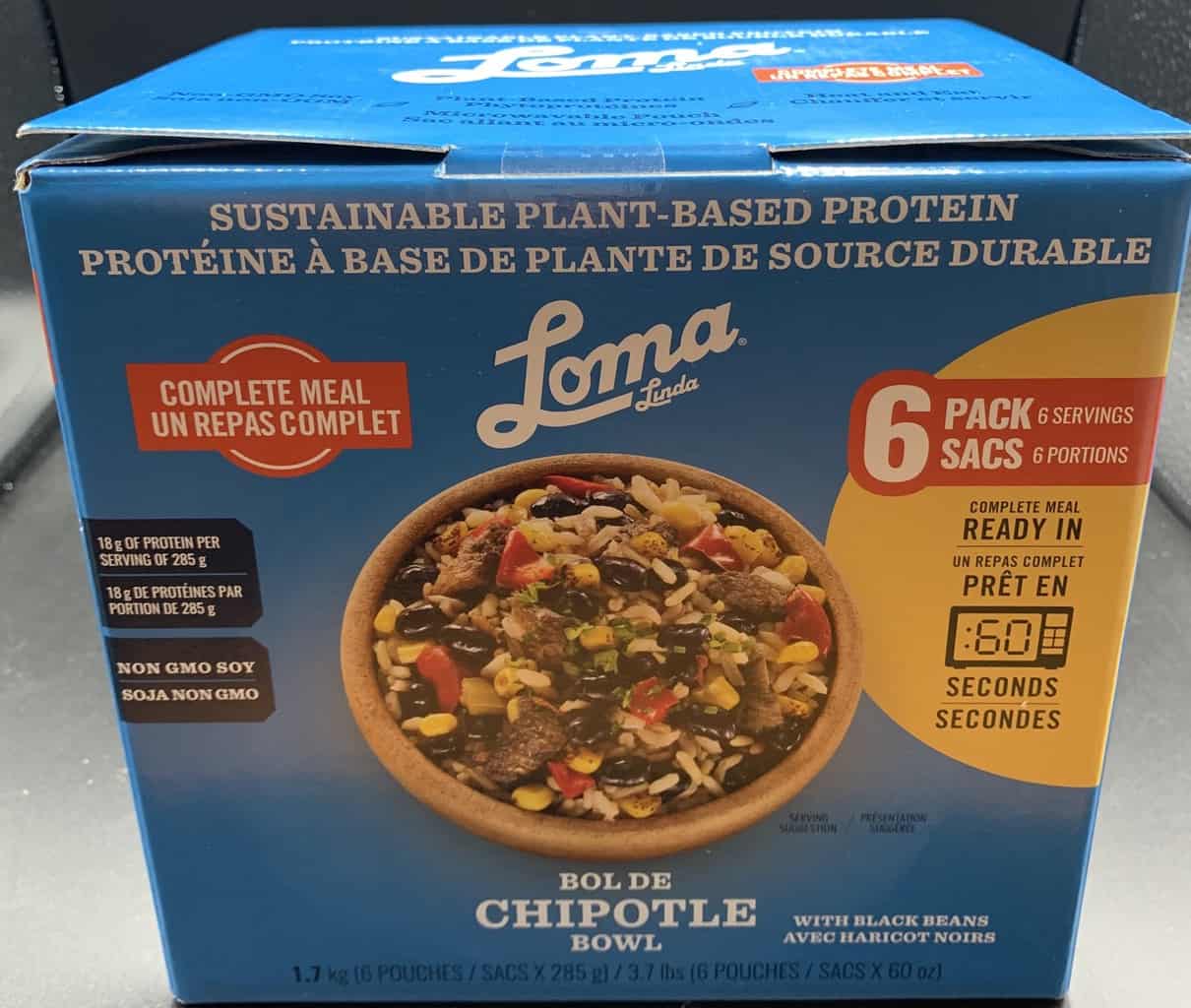 I picked up the Loma Linda Chipotle Bowl last time I was at Costco. I eat meat myself but thought this would be great review for those who are following a plant based diet! These don't have any meat and the packaging states they have "sustainable plant based protein".
Taste
I can't say I loved or even liked these but that may just be because I'm not the biggest fan of soy protein! The Loma Linda Chipotle Bowls have a strong chipotle flavor and also a bit of a sweet flavor. The flavor is similar to a can of brown sugar baked beans mixed with chipotle. There's chunks of soy protein, rice, black beans, corn, bell peppers and onion. I didn't love the flavor of the chipotle bowls but it wasn't awful or anything. What I didn't like is the soy protein, it was really chewy and the texture just wasn't pleasing. I also found the chipotle bowls a little too saucy for my liking. I could definitely see how individuals who are vegetarian/following a plant based diet might enjoy the Loma Linda Chipotle Bowls from Costco, especially if they eat tofu regularly.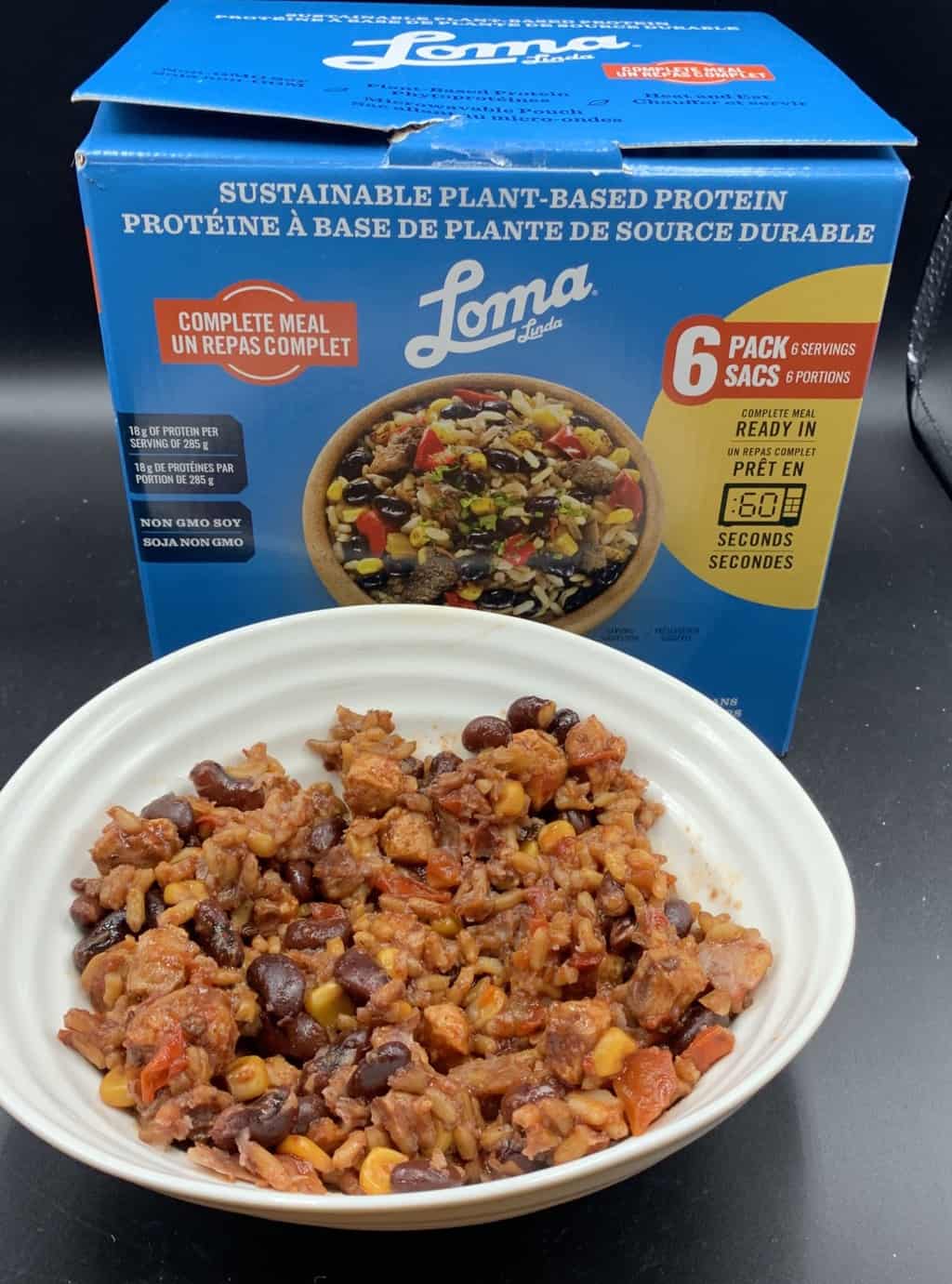 Cost
Ohhhh these were not cheap. The box of six packets of chipotle bowls cost $17.99 Canadian. In my opinion, really overpriced.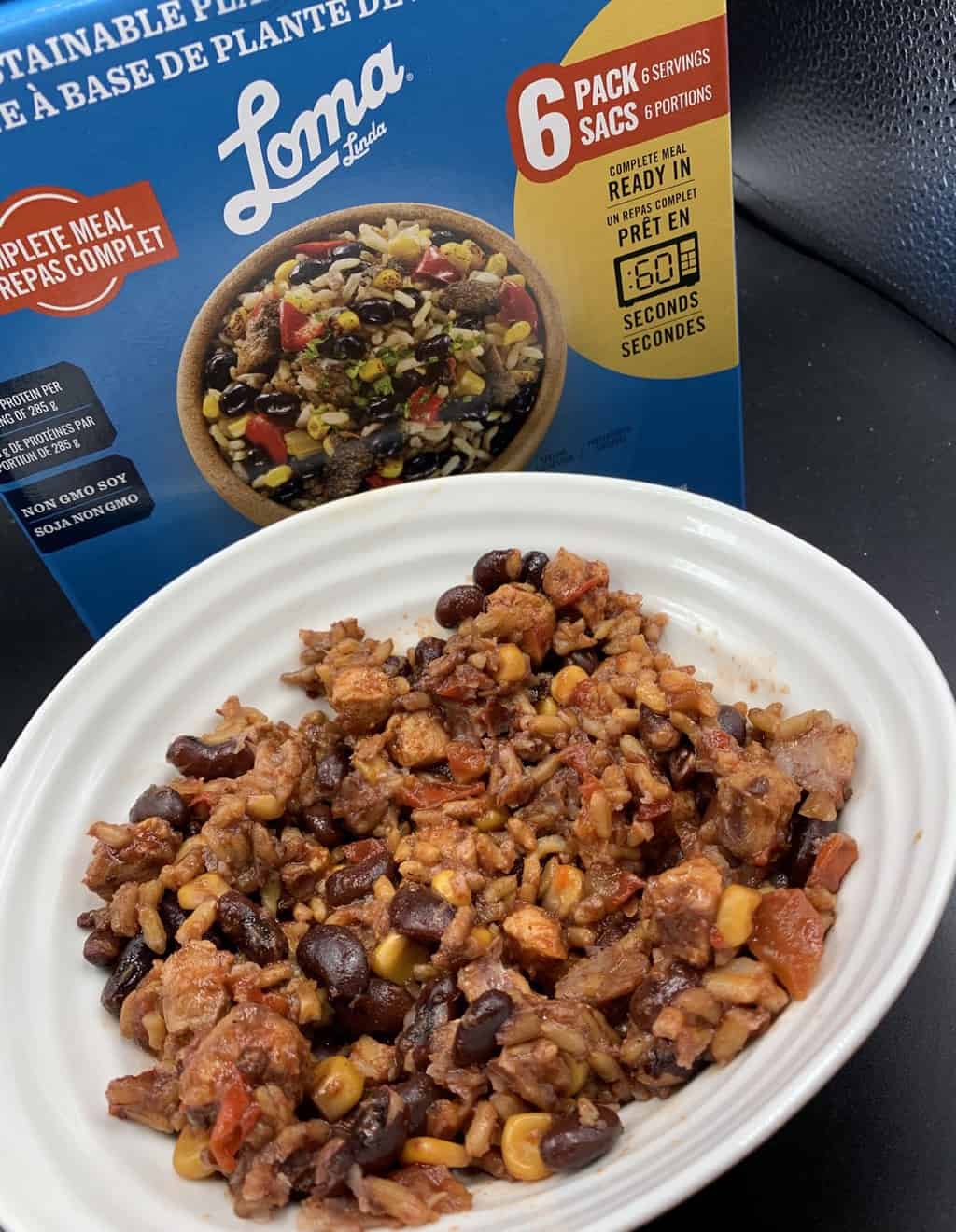 Convenience
Super convenient! All you do is tear open the package a little bit and microwave the package for 60 seconds and it's all done and ready to go. The best before date is also almost two years from the time we bought the chipotle bowls.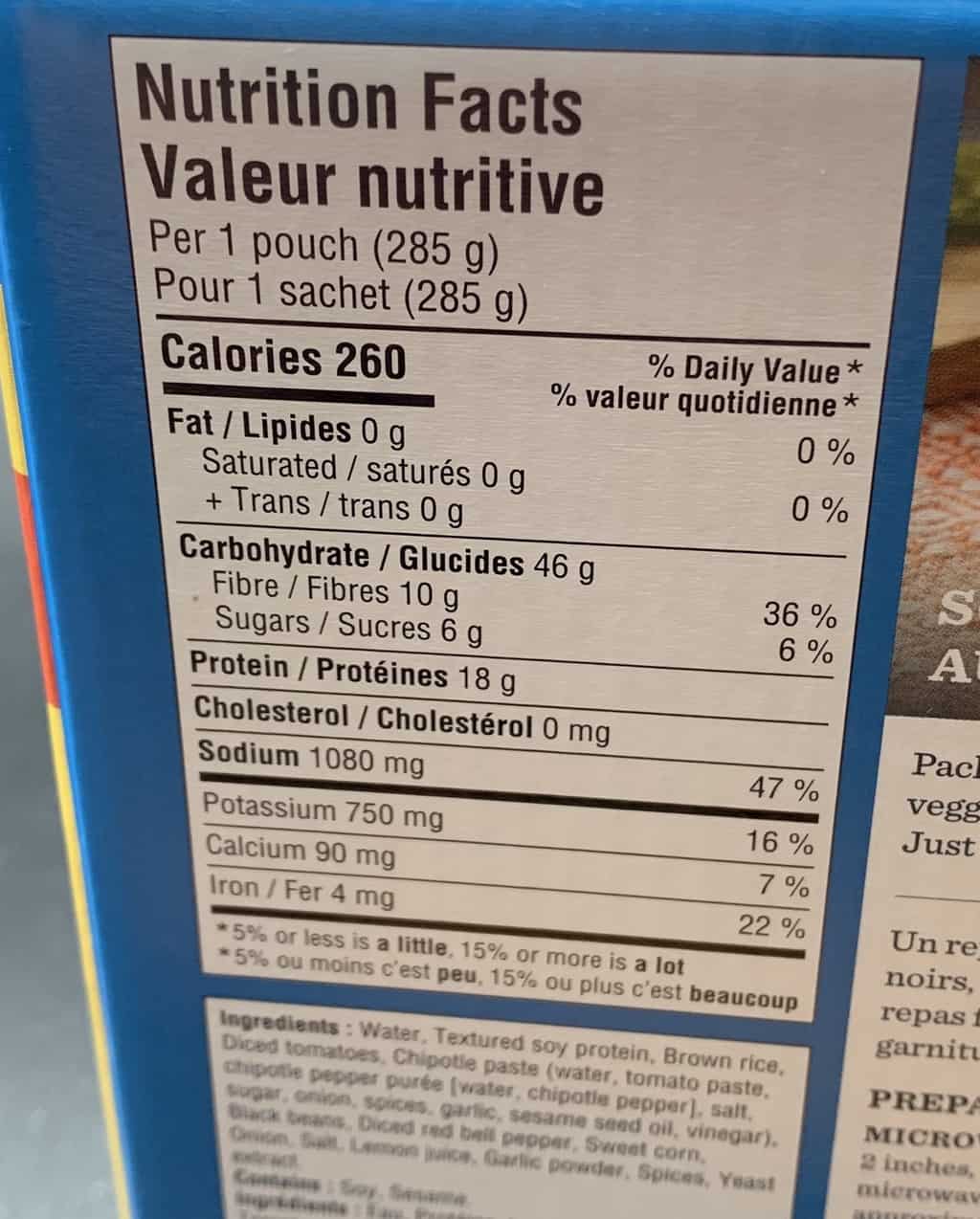 Nutrition
SODIUM ALERT! One pouch is 260 calories, zero grams of fat, 18 grams of protein, 10 grams of fibre, six grams of sugar and 1080 mg of sodium! That's a ton of sodium in one tiny pack. The bowls definitely get points for being low in calories and fat while being high in protein. However the sodium is super super high! So I don't see gluten really on the ingredients list but it does contain yeast-extract which can have gluten so if you're gluten-free or celiac, proceed with caution. I also don't see anything that states these are vegan but you'd think that if they were vegan it would be written all over the box?
Full disclosure, I'll give these to one of my vegetarian friends because I definitely will not be finishing them. I try to eat plant based foods more often but the soy in these just wasn't my jam and I didn't love the overall flavor.
Taste: 3/10
Cost: 6/10
Convenience: 10/10
Nutrition: 8/10
Do you have a favorite plant-based product?