Organic cooked beets ready to eat!
Please note that this review was not paid for or sponsored by any third party. I purchased this product with my own money and the opinions in this review are strictly my own. I am not affiliated with Costco or any of its suppliers. I am just a fan of the company. I write these reviews to help my fellow shoppers.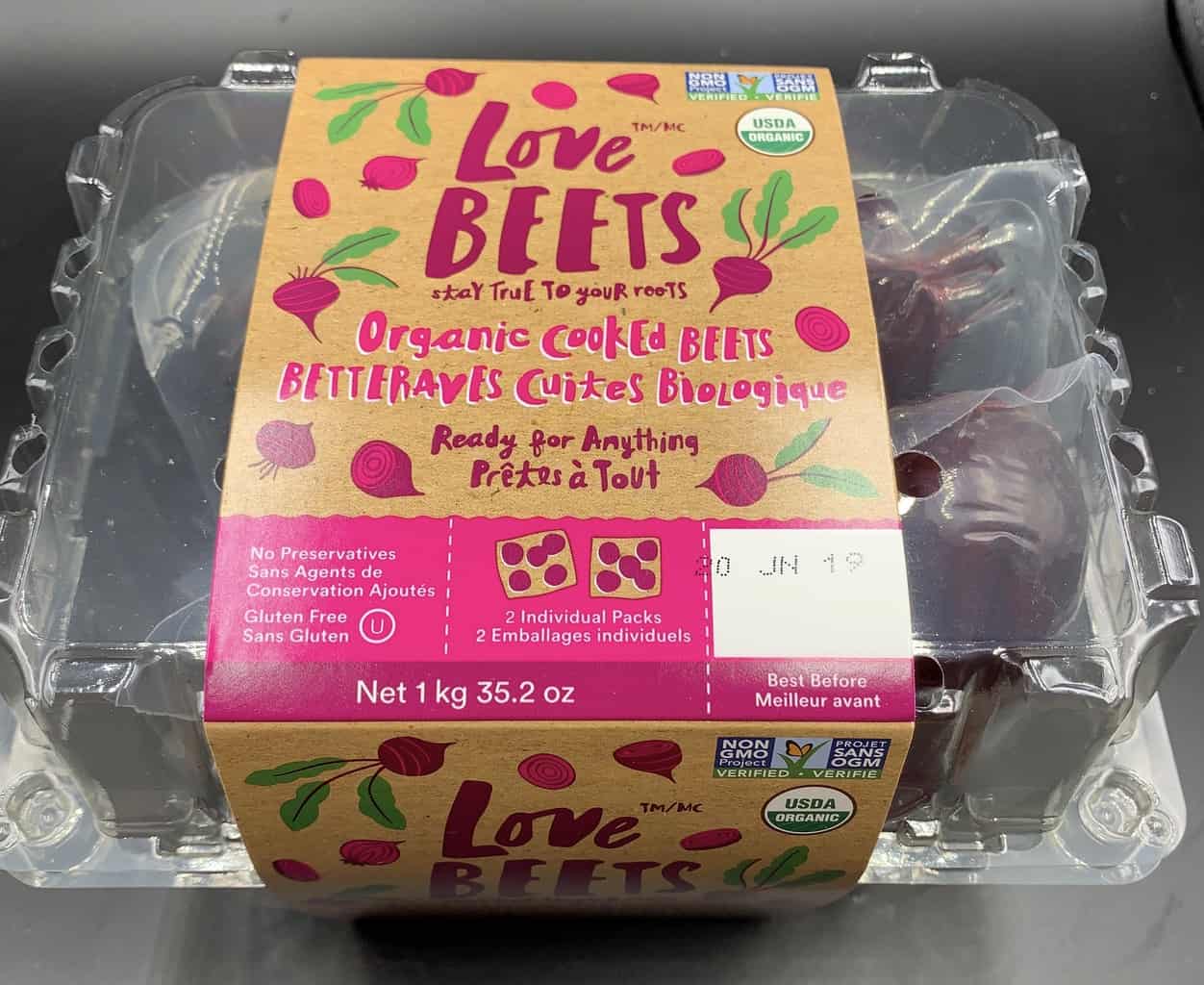 Last time I was at Costco I picked up these Love Beets Organic Cooked Beets to try and review! If you're an athlete beets are rumored to increase your performance!
Taste
So what do these taste like? Like beets! There's nothing else added to them. I will say that the texture is not super mushy and mildly firm while being soft enough to easily slice through with a butter knife (they're already cooked). I added a little bit of sea salt to my beets and heated them in the oven. They turned out really delicious!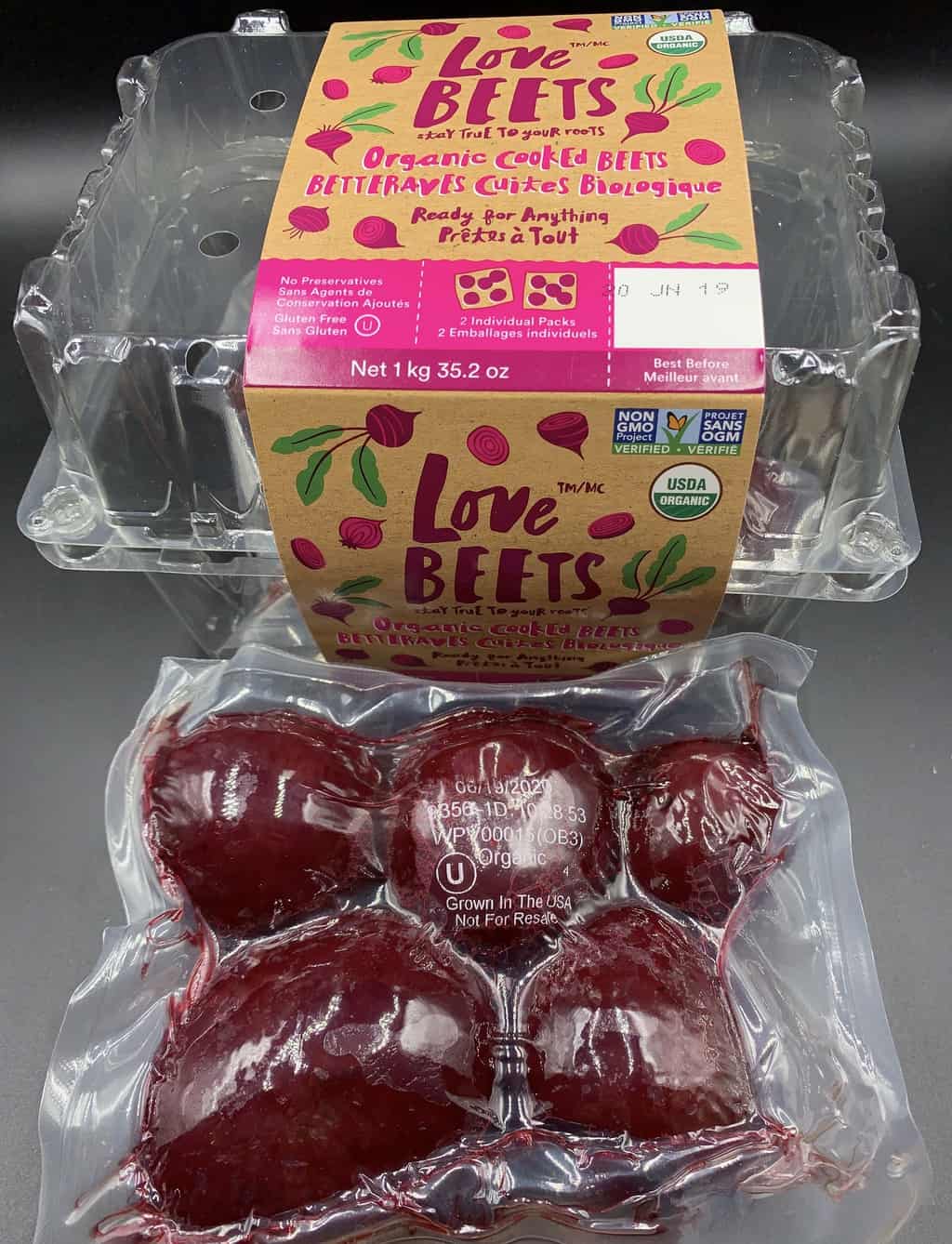 Cost
I paid $8.99 Canadian for the Costco Love Beets Organic Cooked Beets. Not exactly cheap. You're definitely paying for the fact that they're organic and for the packaging and convenience.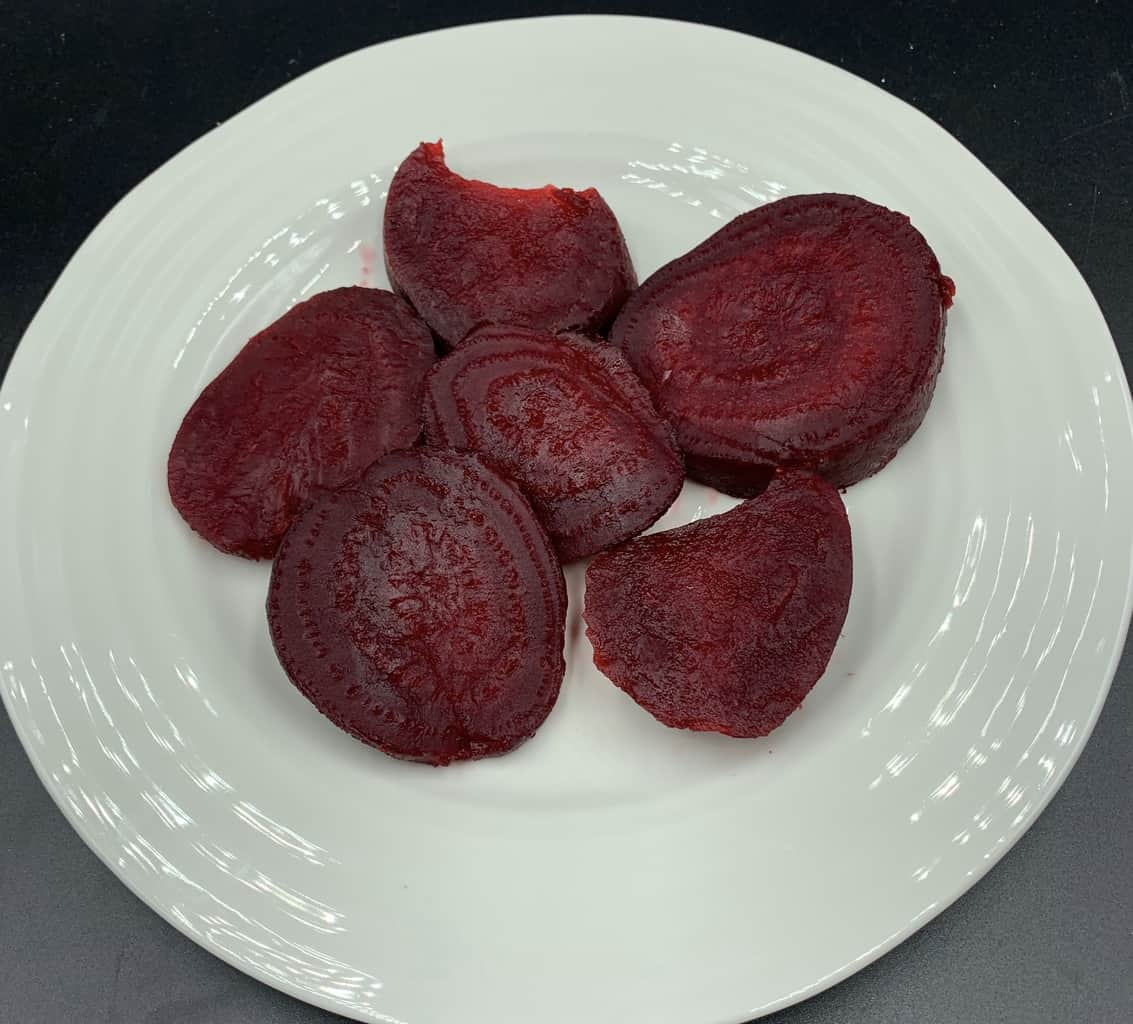 Convenience
These are vacuum sealed and ready to eat! They're already peeled and cooked! You get two packs in the plastic container of beets and each pack has about five beets in it. The best before date is about five months from the date I purchased the beets. As long as you don't open the vacuum pack, once you open the vacuum pack you should consume the beets within one to three days and you have to keep the beets in the refrigerator. You can add the beets to a smoothie, salad or serve them as a side.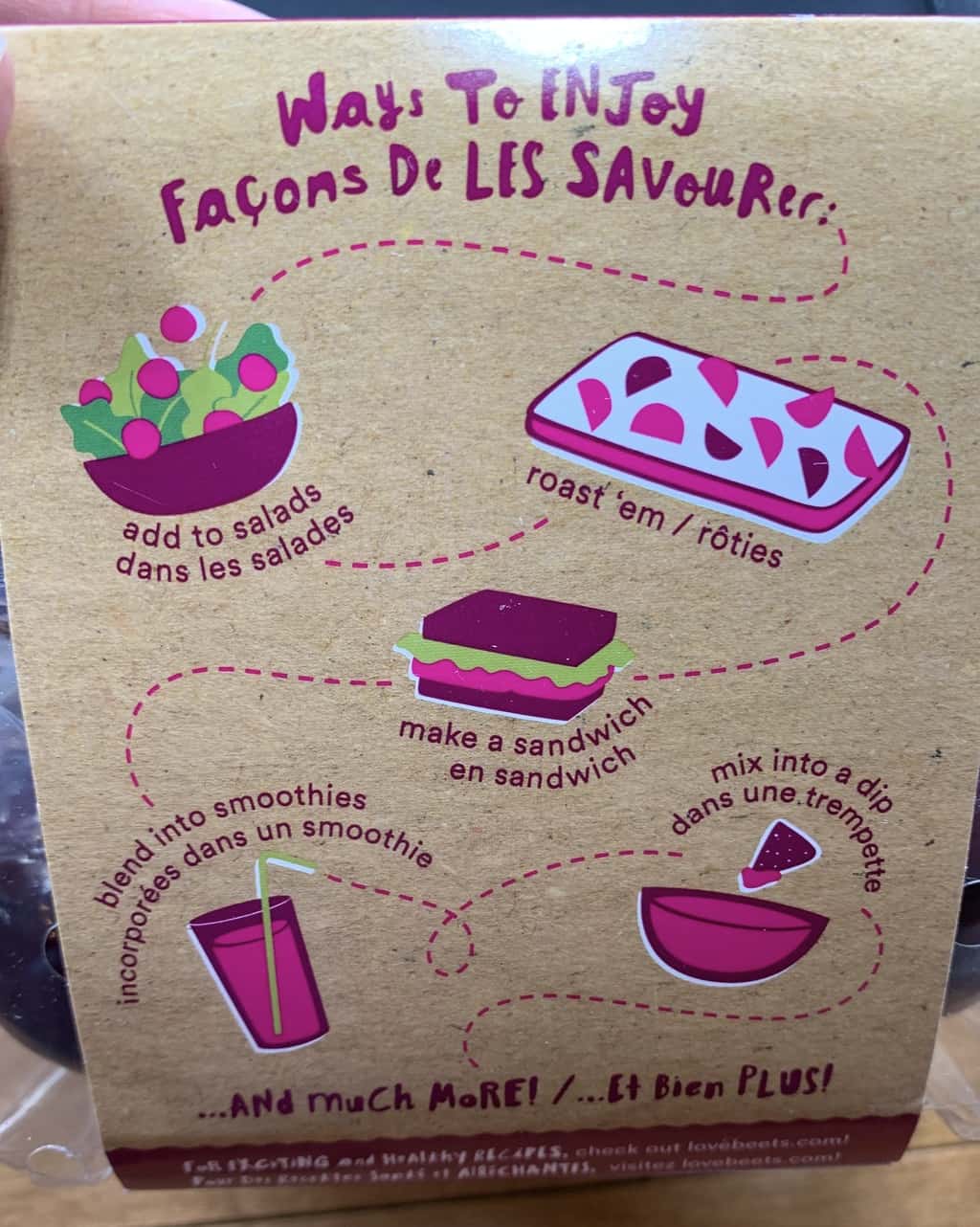 Nutrition
Beets are SUPER healthy for you! One beet is 30 calories, zero grams of fat, 85 mg of sodium, six grams of sugar, one gram of protein. The sugar content may seem a little high but it's natural sugars. The ingredients list is only one ingredient, organic beets.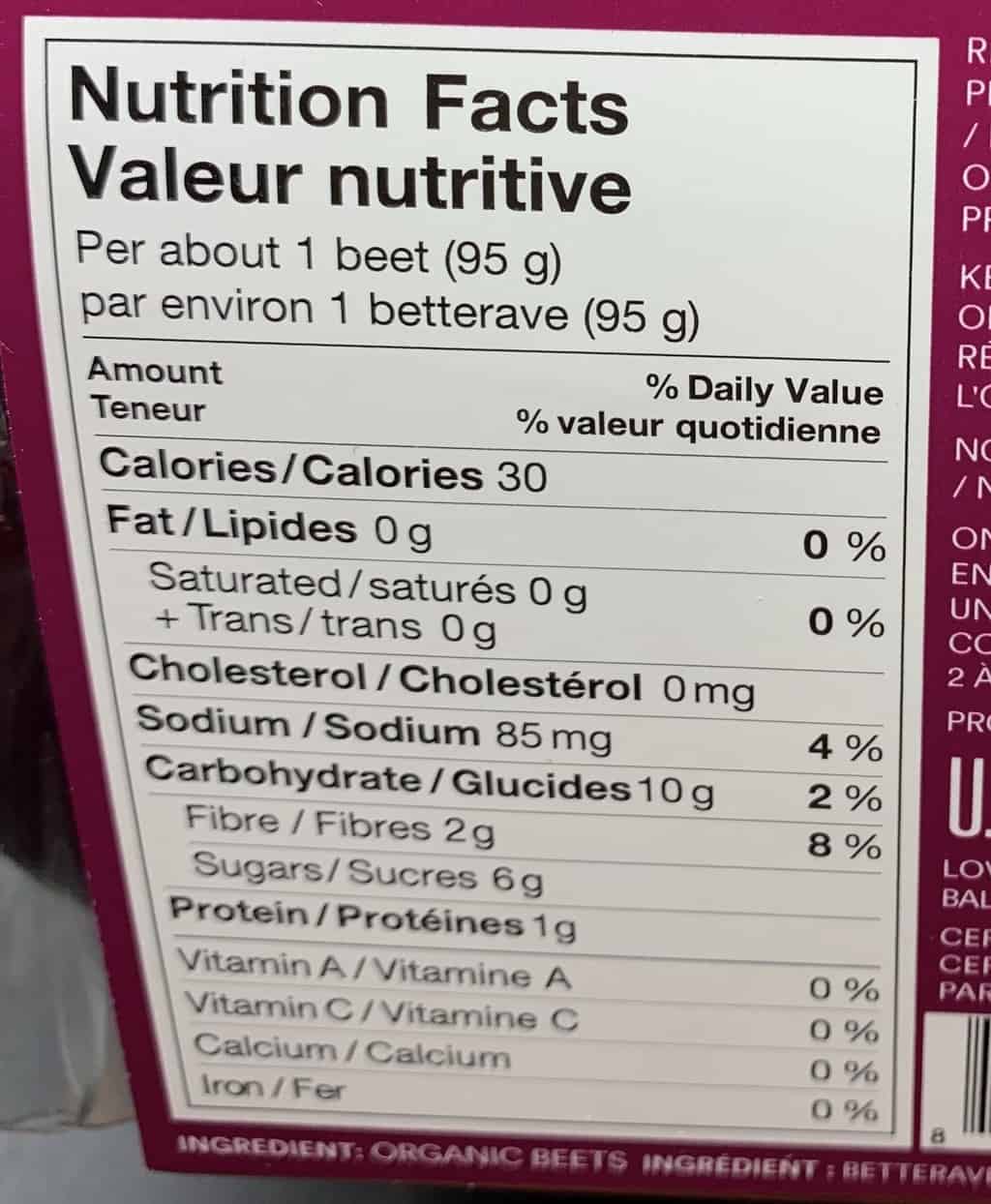 This isn't the most exciting review but if you're a fan of beets and want to skip the hassle of washing, peeling and cooking them these are awesome!
Taste: 10/10
Cost: 5/10
Convenience: 10/10
Nutrition: 10/10
What's your favorite way to enjoy beets?