Fat is back, apparently!
Please note that this review was not paid for or sponsored by any third party. However, I was given a free sample of this product to review. The opinions in this review are strictly my own. I am not affiliated with Costco or any of its suppliers. I am just a fan of the company. I write these reviews to help my fellow shoppers.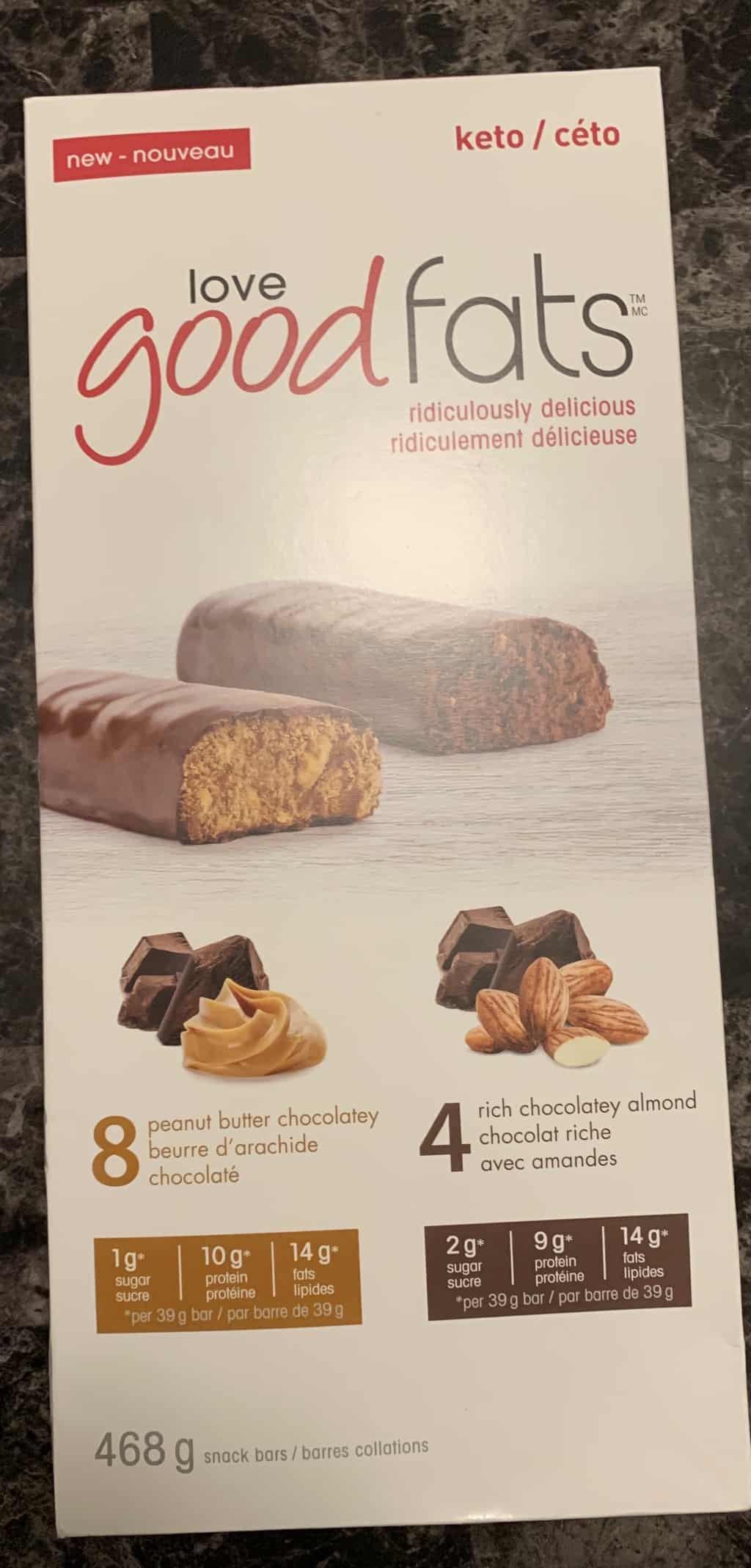 A couple of weeks ago, I randomly commented on one of love good fats Instagram posts and they kindly offered to send me some of their bars to try. I know a lot of individuals who have tried the Keto diet and found success with it and I know there's a lot of readers of the blog who are either on Keto are interested in starting a higher fat low carb diet. Therefore today I'm reviewing the Good Fats Snack Bars!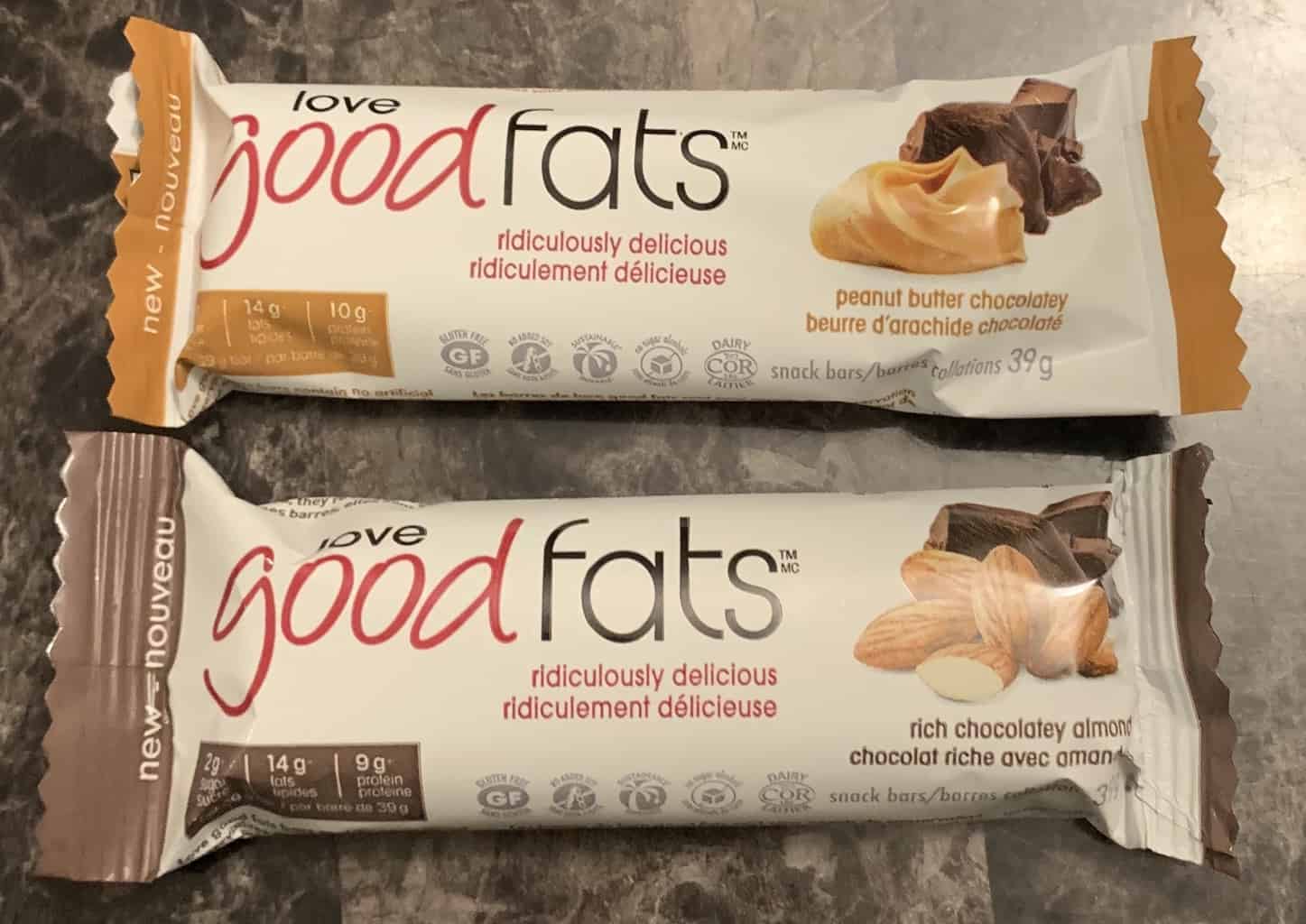 Taste
These remind me of a chocolate bar / candy bar! They're different tasting than a protein bar or granola bar. The box has two flavors in it, eight peanut butter chocolatey bars and four rich chocolatey almond. There's a chocolate coating exterior on both bars. The peanut butter bar has semi-soft, dry, almost powdery and not sweet peanut butter filling. The almond tastes distinctly of straight almond extract and has chunks of almonds in the filling as well as a hint of some chocolate flavoring. One thing I noticed immediately after tasting these is that they're not very sweet at all. There's definitely chocolate flavor but without the added sugar/sweetness. I preferred the peanut butter flavor and my husband preferred the almond flavor. I have to say I did find them a little on the chalky side as well as a little dry without a ton of flavor. However, if I were strictly following keto I would probably see these as a DREAM bar because they'd probably taste like a big-time treat.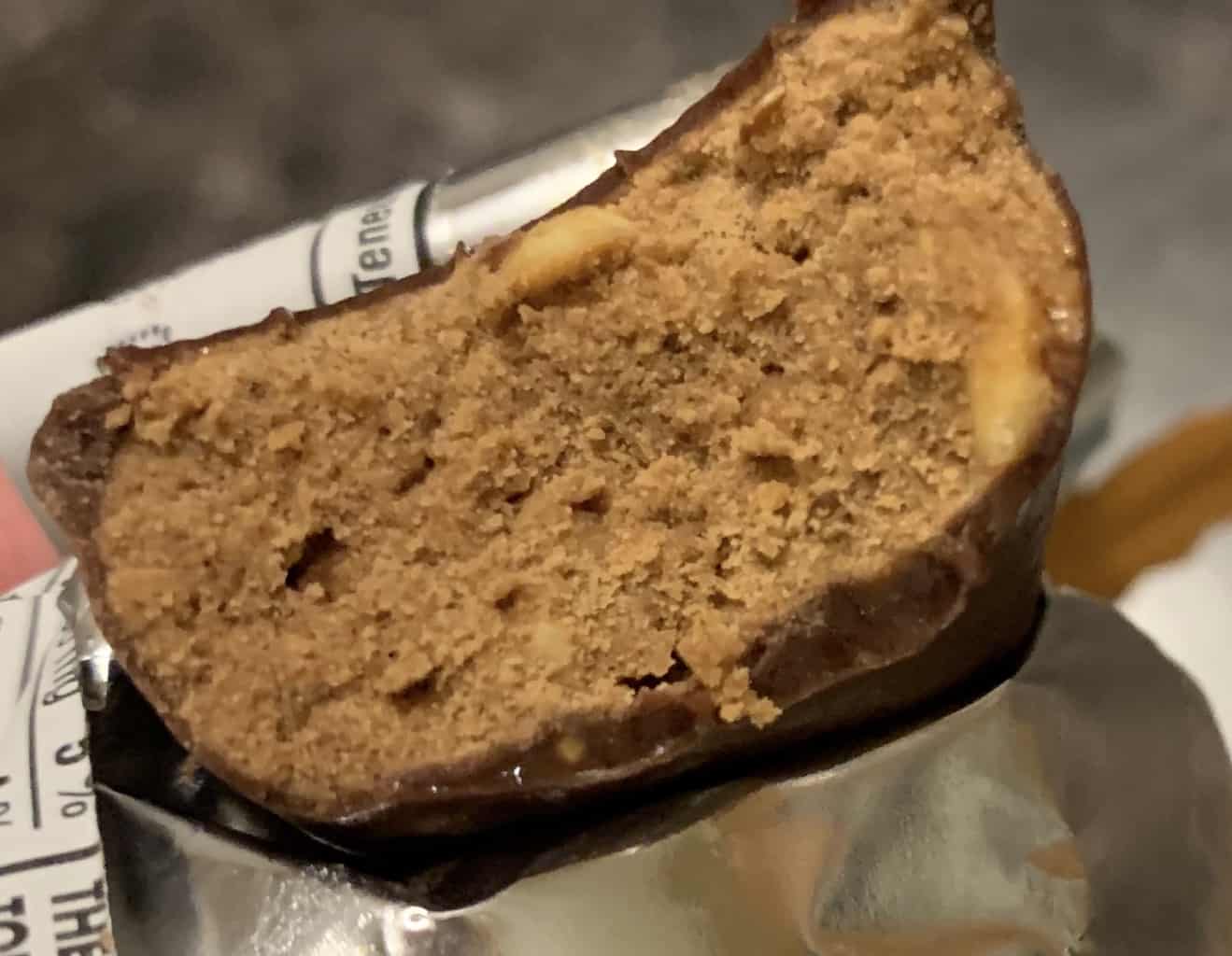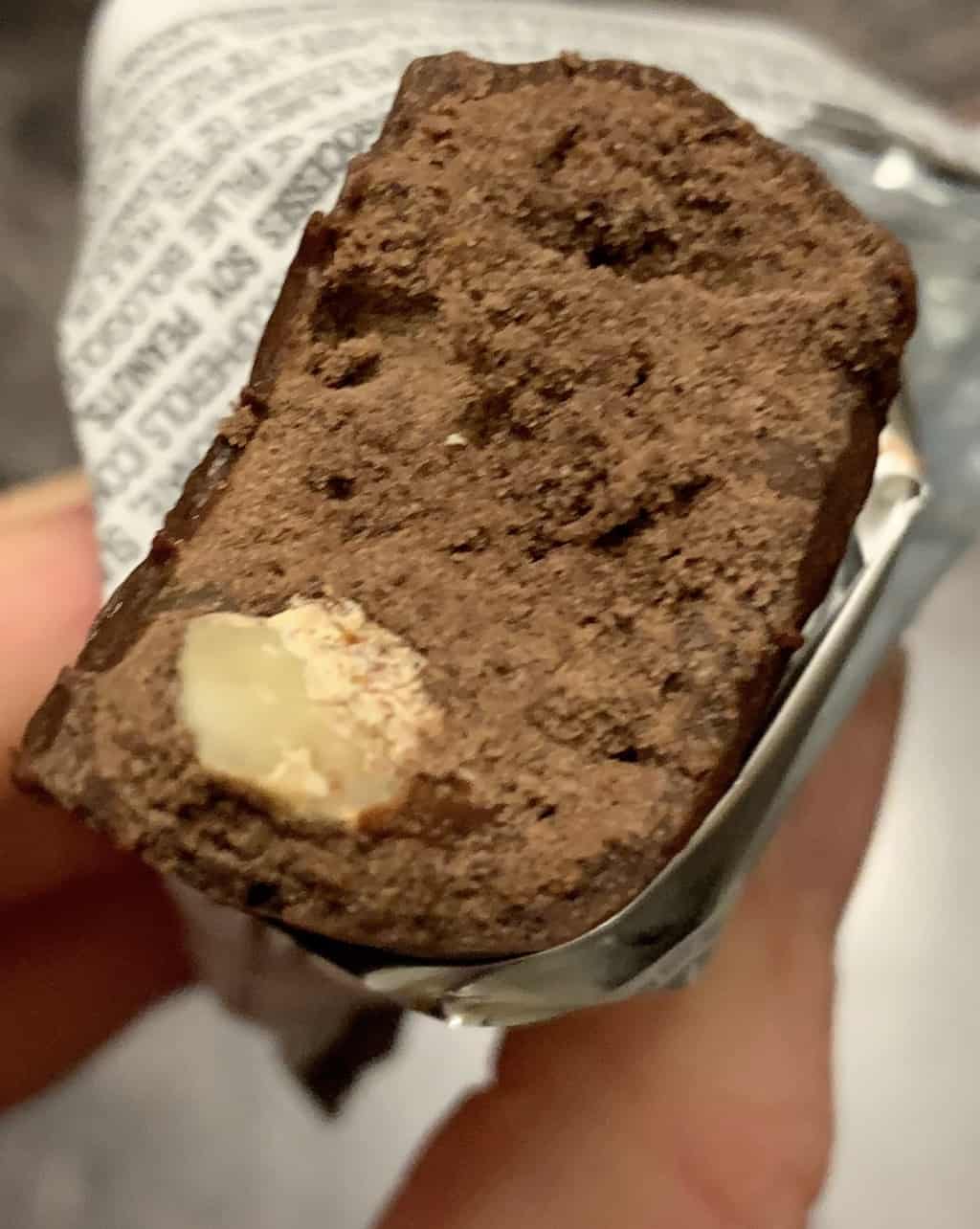 Cost
For 12 bars the regular price is $19.99 Canadian. On sale you can find them for $15.99 Canadian! This price point comparable to the price of other snack bars and protein bars in Costco. Definitely not the cheapest snack!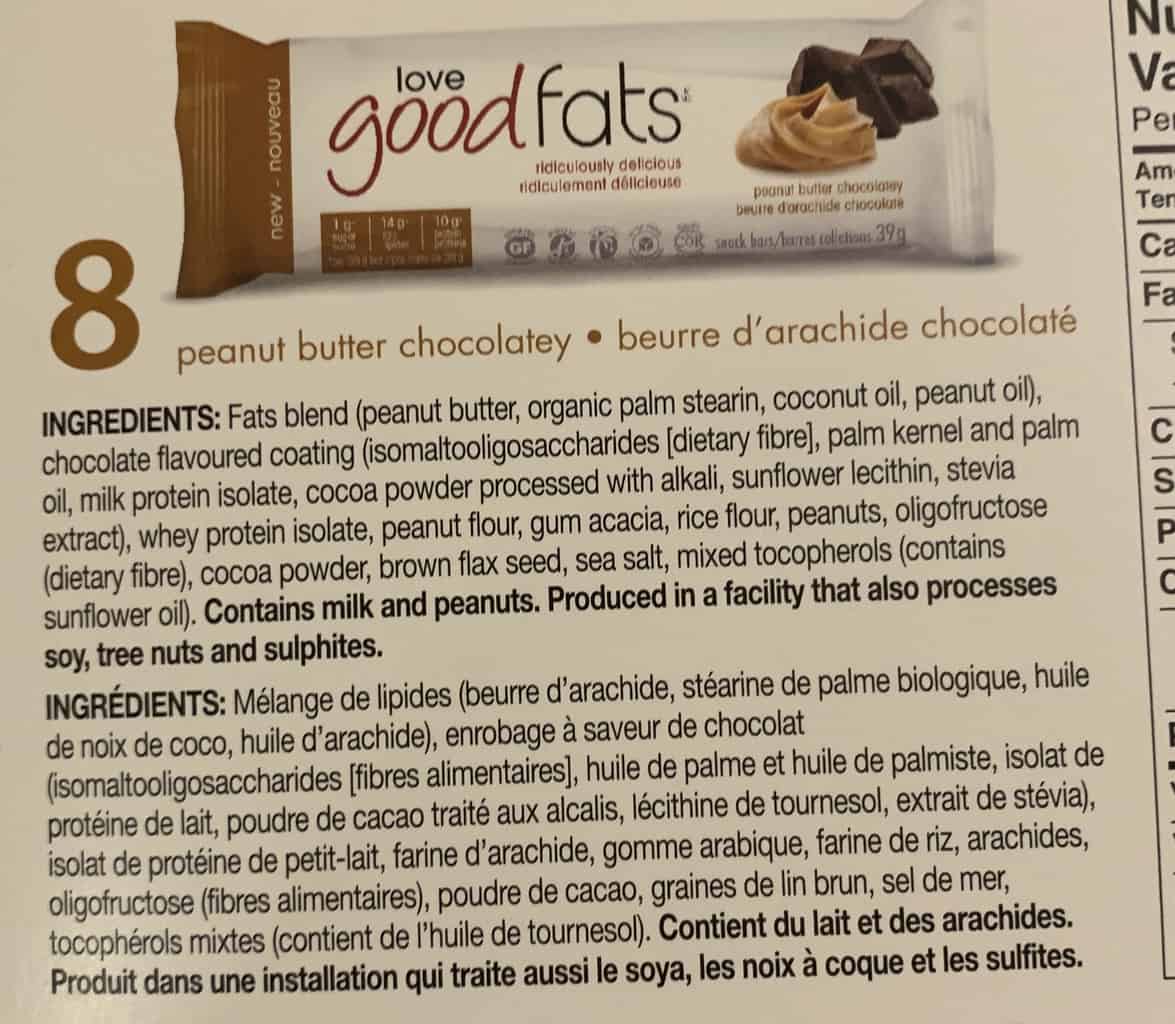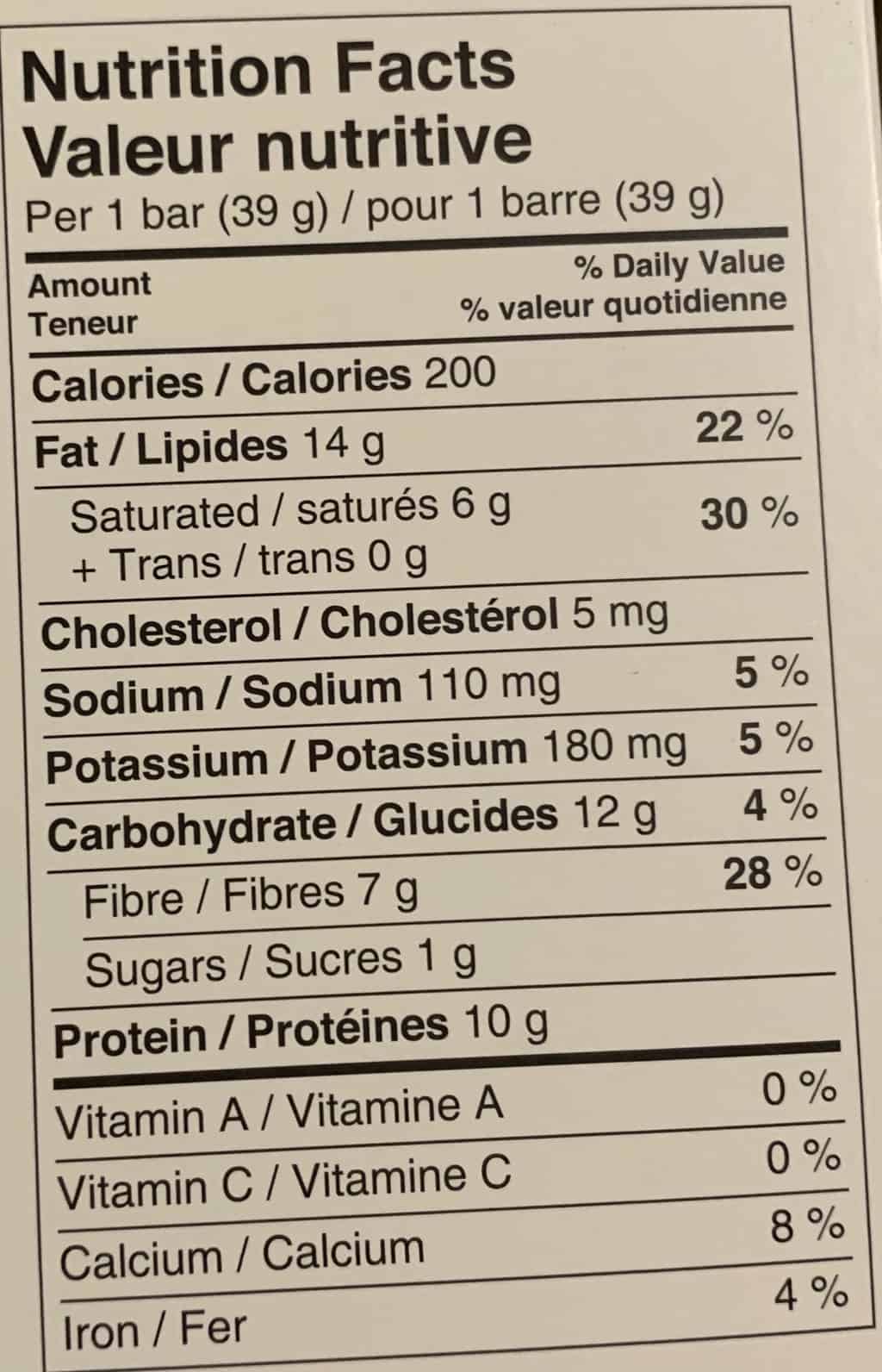 Convenience
These would be perfect for someone on Keto who has a sweets craving or is going to something like a movie or place where there's snacks they can't indulge in. They would be great for even a post workout snack or snack at work! The bars come individually wrapped and it's recommended you keep them cool.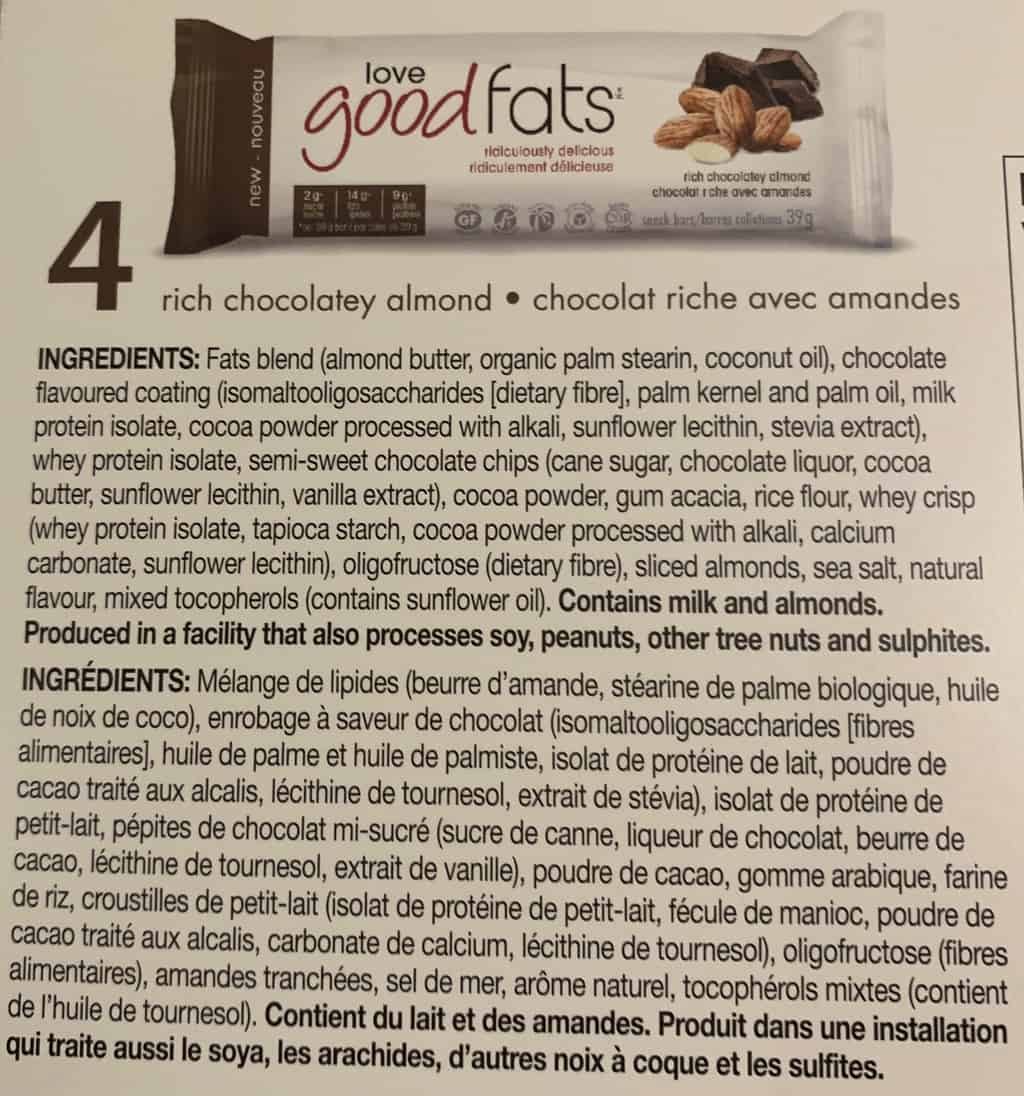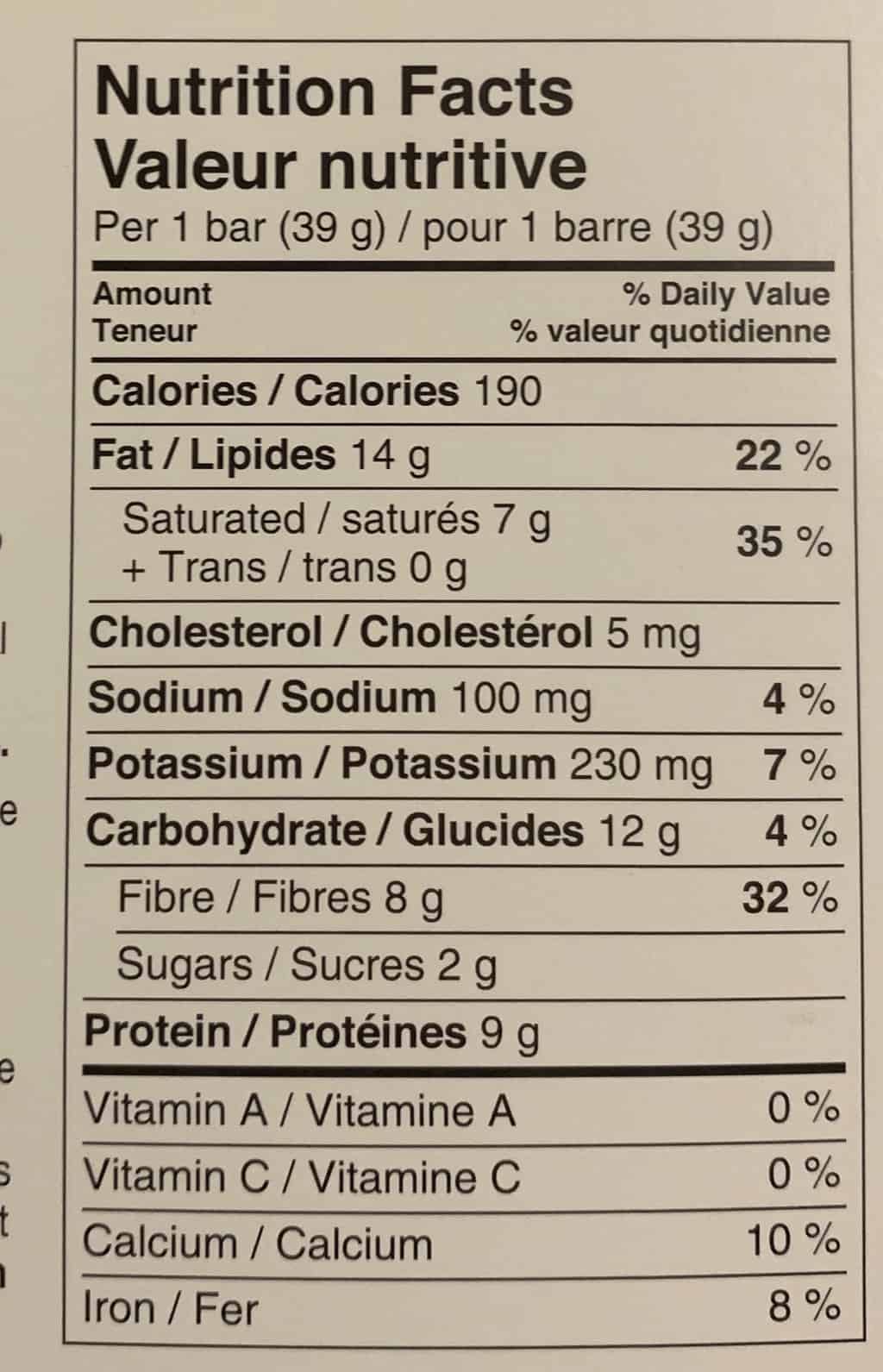 Nutrition
These bars are dairy free, soy free, gluten free, kosher, ethically sourced and have no added sugar alcohols. The peanut butter chocolatey is 200 calories, 14 grams of fat, 110 mg of sodium, 180 mg of potassium, 12 grams of carbohydrates, 10 grams of protein, seven grams of fibre and one gram of sugar. The rich chocolatey almond is 190 calories, 14 grams of fat, two grams of sugar, eight grams of fibre, nine grams of protein, 12 grams of carbohydrates, 230 mg of potassium and 100 mg of sodium. The ingredients list is kind of long and has a few ingredients that have me raising my eyebrows (like palm oil).
Let me be real with you. If you're seriously following keto or a high fat, very low carb diet, you'll probably find these taste like the most delicious bar ever. For someone who enjoys all macro nutrients and different kinds of food these aren't the tastiest or healthiest bar.
Taste: If you're strictly following keto probably 8/10, if you're not on keto 5/10
Cost: 6/10
Convenience: 10/10
Nutrition: 7.5/10
Would you try these? Have you tried or are you currently on the keto diet?