Super cute but not so tasty!
Please note that this review was not paid for or sponsored by any third party. The opinions in this review are strictly my own. I am not affiliated with Costco or any of its suppliers. I am just a fan of the company. I write these honest reviews to help my fellow shoppers.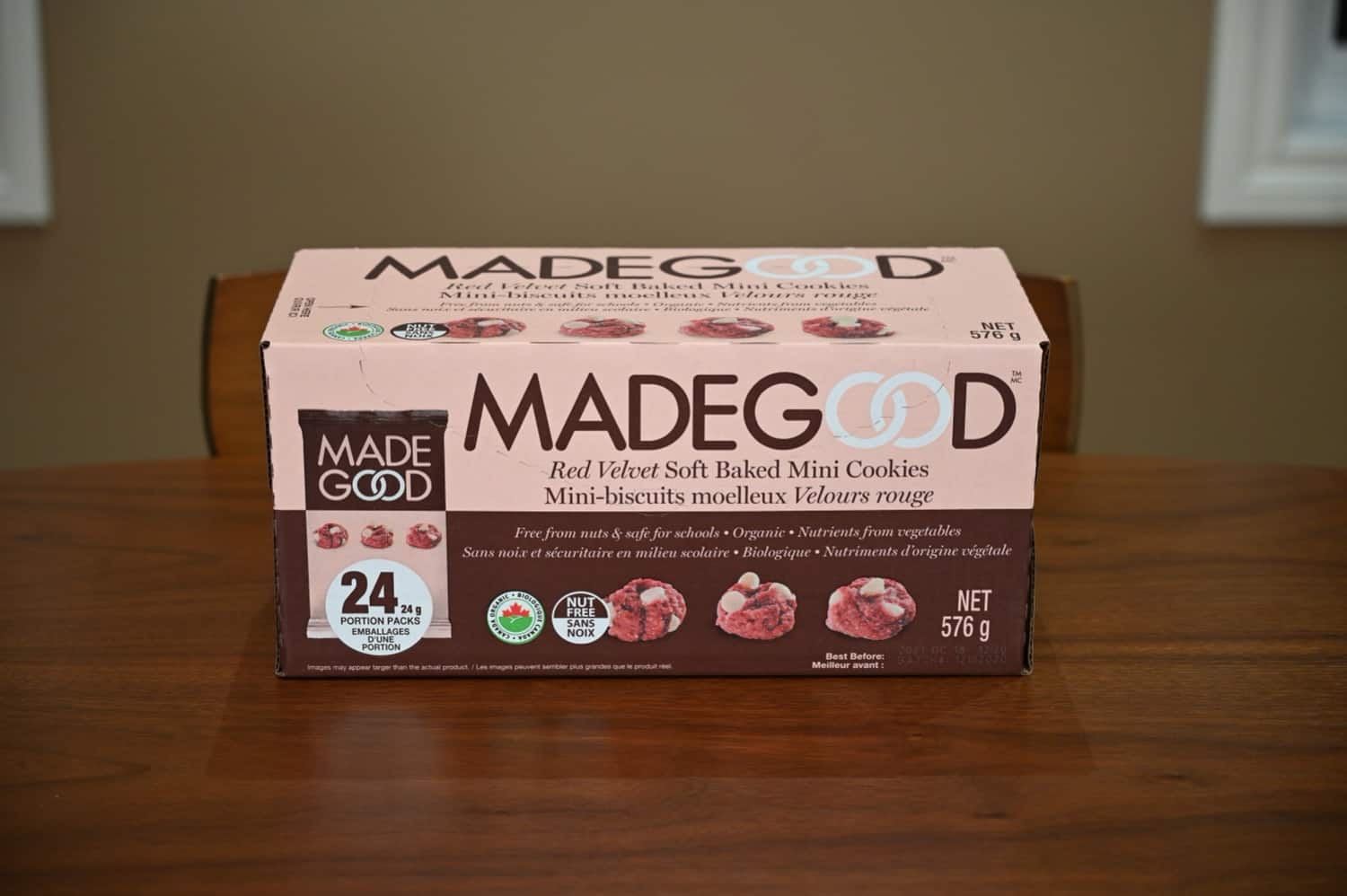 It's almost Valentine's Day! What's everyone doing? Sean makes me dinner once per year on my birthday and this year he's agreed make me something yummy for Valentine's Day dinner so I'm very excited! I saw these MadeGood Red Velvet Soft Baked Mini Cookies at Costco last time we were there and I couldn't resist picking them up. These can be found in the snack section (near the checkouts/front of the store at my location). The item number is 1422485.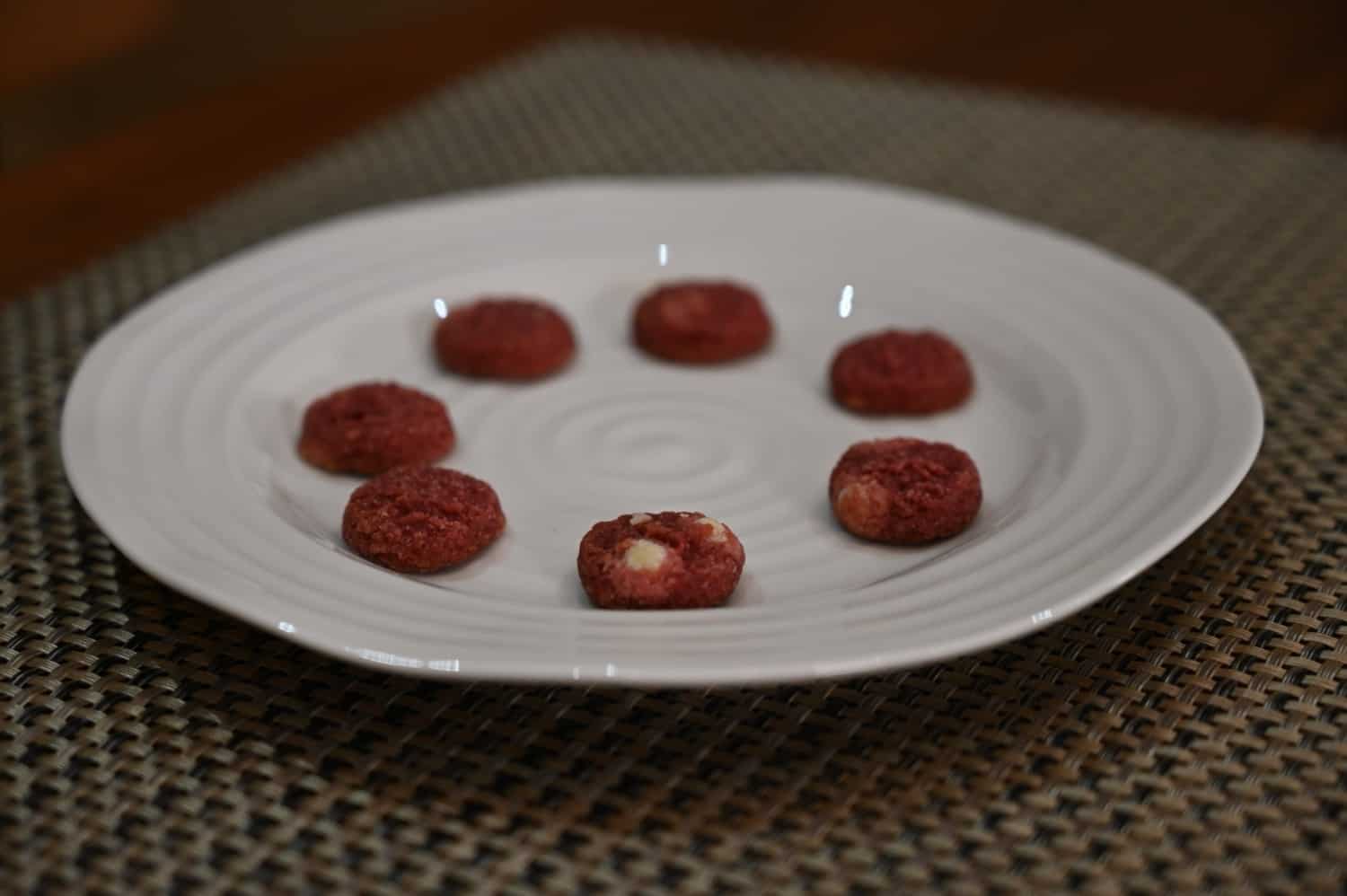 Taste
I enjoyed the MadeGood Granola Minis from Costco that I reviewed but I have to say I didn't love these red velvet mini cookies. They're very sweet and a bit artificial tasting, there's no red velvet flavor really. I did love that they are actually quite soft and fresh tasting. The vanilla chips are oddly crunchy and just taste like sugar, some cookies have zero vanilla chips and other cookies have an abundance of them.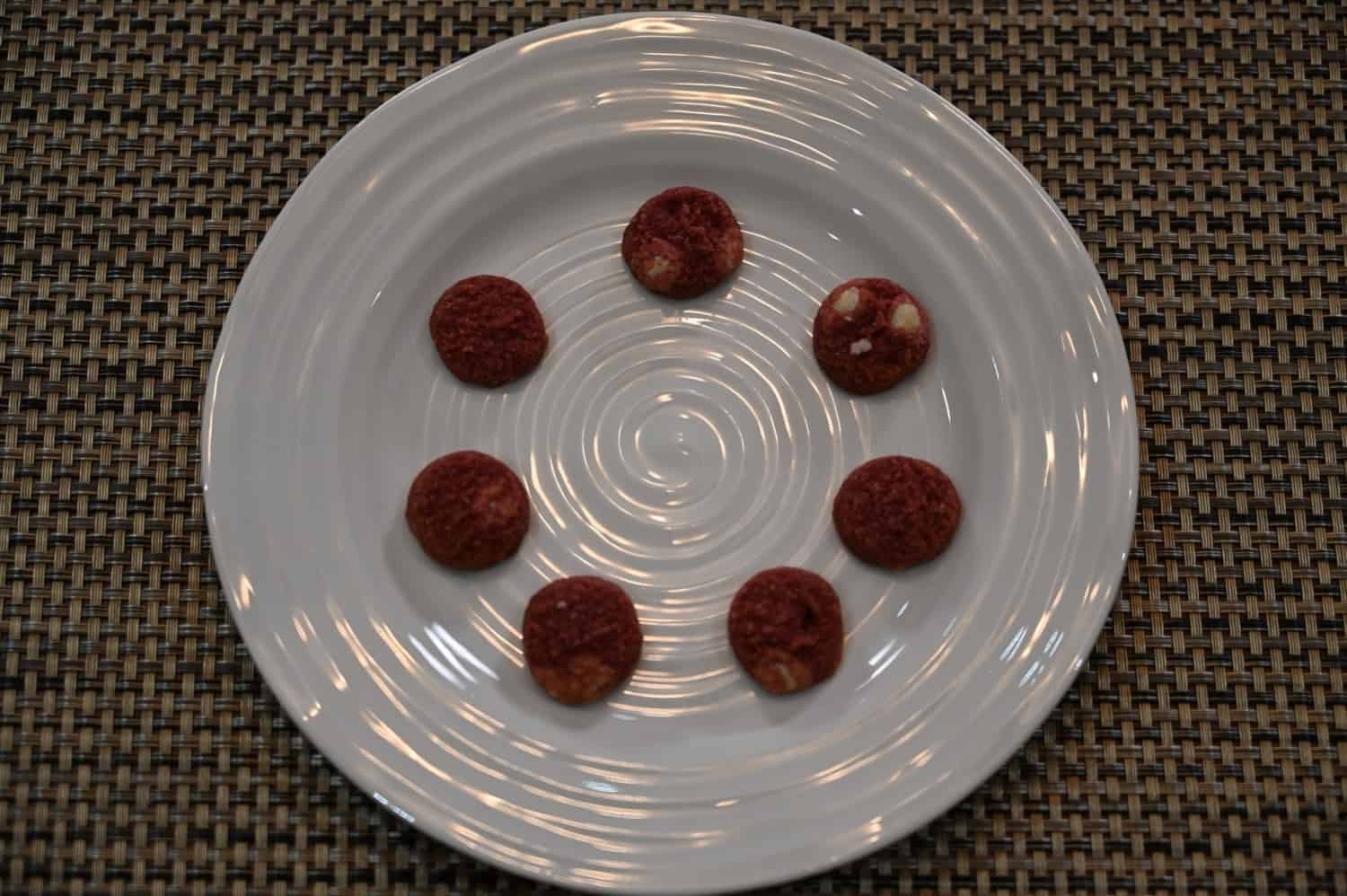 Cost
I paid $10.99 Canadian for the 576 gram box that comes 24 individual packages cookies.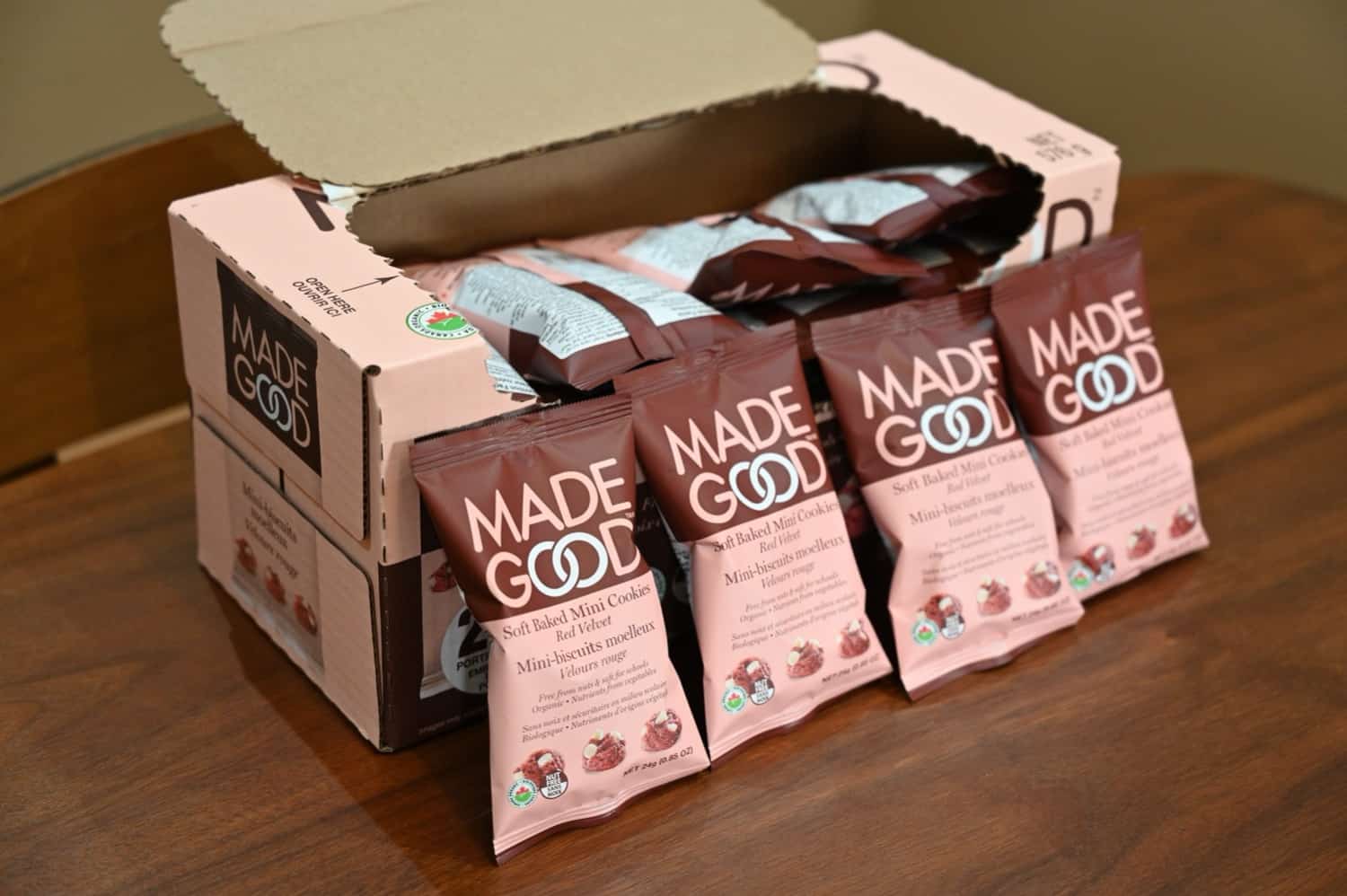 Convenience
These are great for kids lunches or an after school snack. Each individual package has about seven cookies which is the perfect amount for dessert or a sweet treat. The cookies tasted fresh and soft and the best before date is about nine months from the date I purchased these.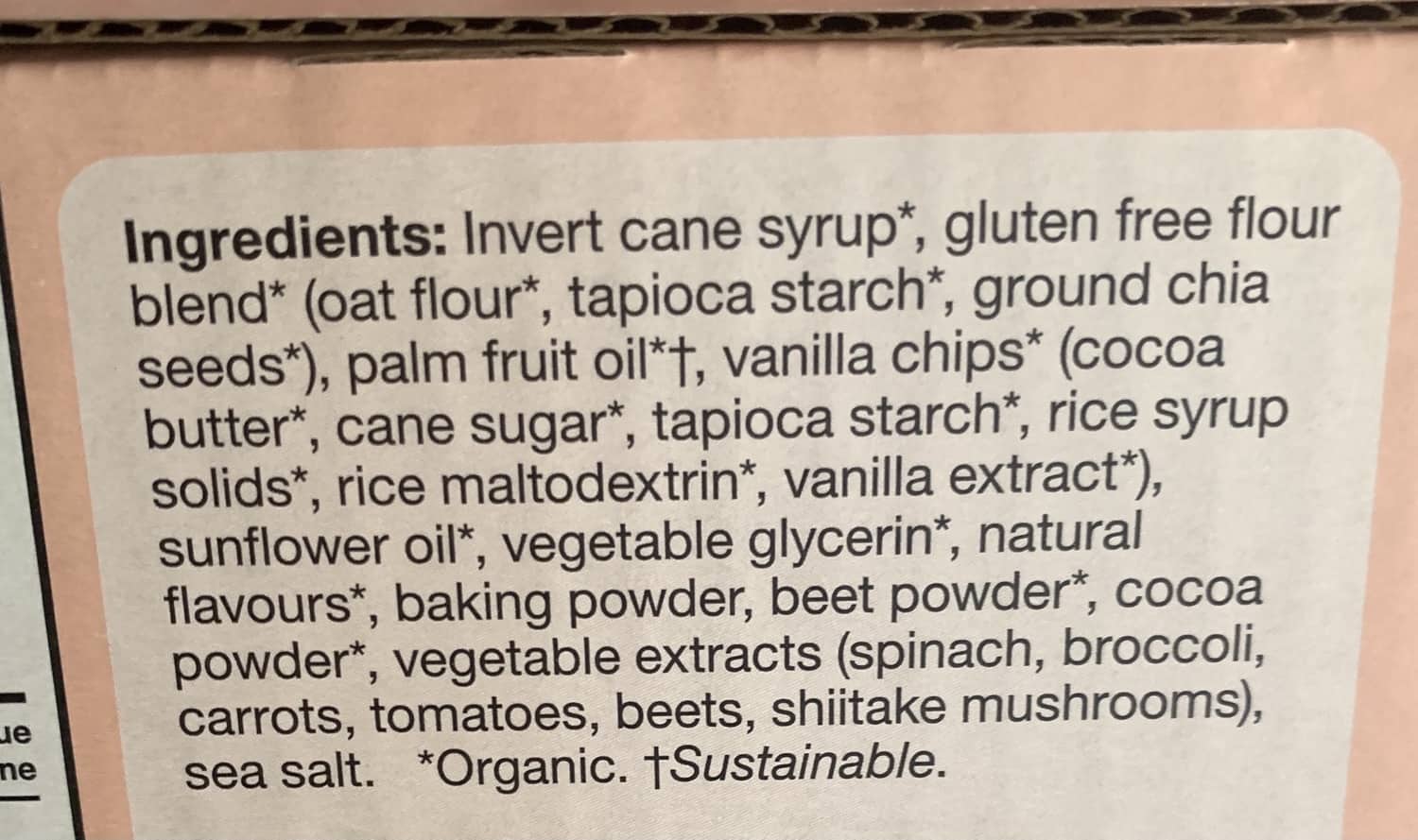 Nutrition
One pouch is 120 calories, six grams of fat, 65 mg of sodium, 14 grams of carbohydrates, one gram of fibre, seven grams of sugar and one gram of protein. I love that these cookies are gluten-free and contain vegetable extracts and beet powder, I think that's amazing because kids would never be able to tell there's vegetables in these! These are peanut free, wheat & gluten free, tree nut, free soy free, dairy free, egg, sesame and fish and shellfish free. They're Non GMO, vegan, kosher and organic.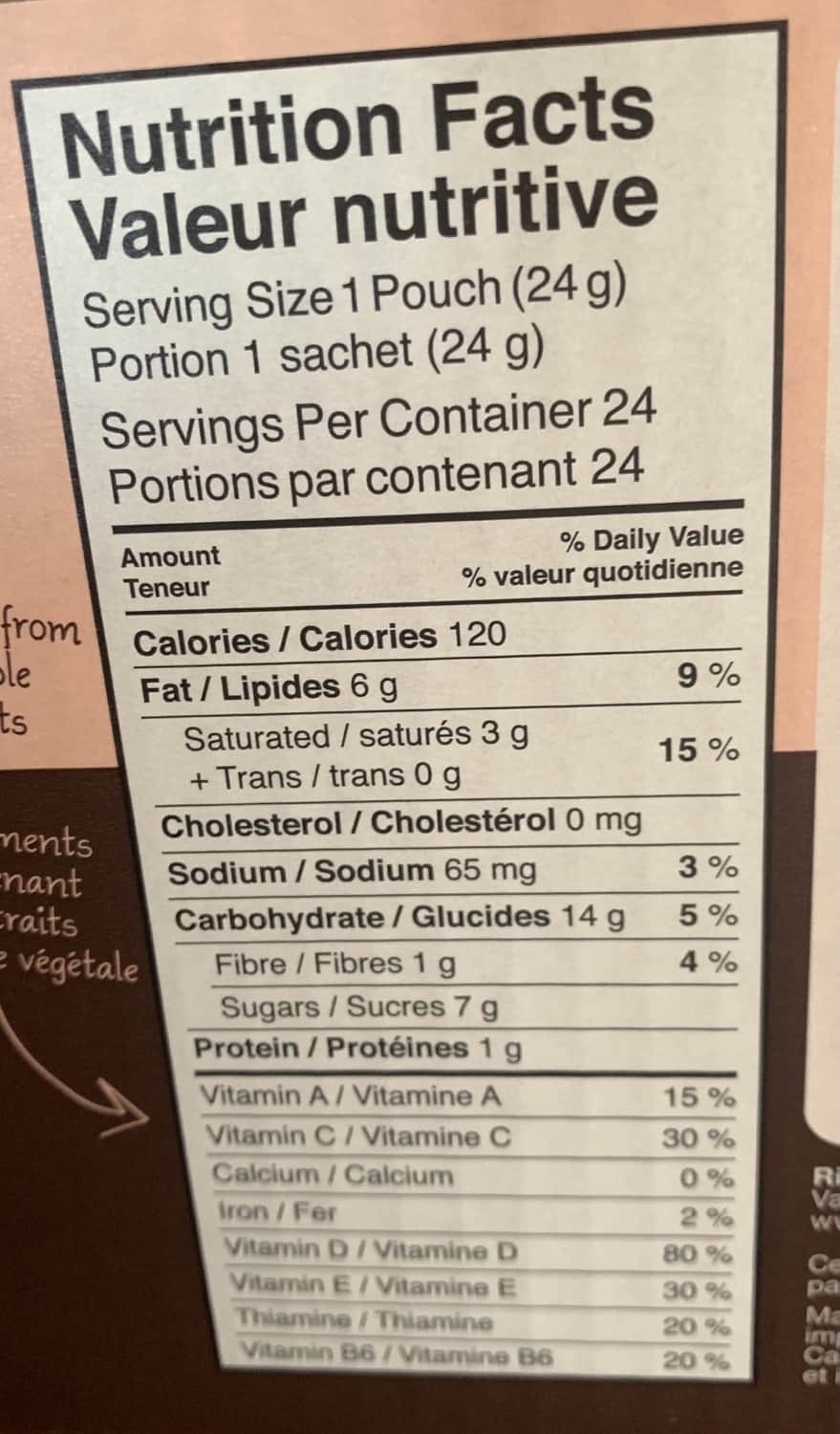 I ate a few of these and then didn't have a craving to eat anymore. I think kids may possibly enjoy them especially because they look so cute!
Taste: 5.5/10
Cost: 7.5/10
Convenience: 10/10
Nutrition: 5/10
Leave a comment if this review was helpful and also share what your thoughts are on this product!