A vegan delight!
Please note that this review was not paid for or sponsored by any third party. I purchased this product with my own money and the opinions in this review are strictly my own. I am not affiliated with Costco or any of its suppliers. I am just a fan of the company. I write these reviews to help my fellow shoppers.

I'm reviewing the Maison Riviera Coconut Milk Vegan Delight from Costco today!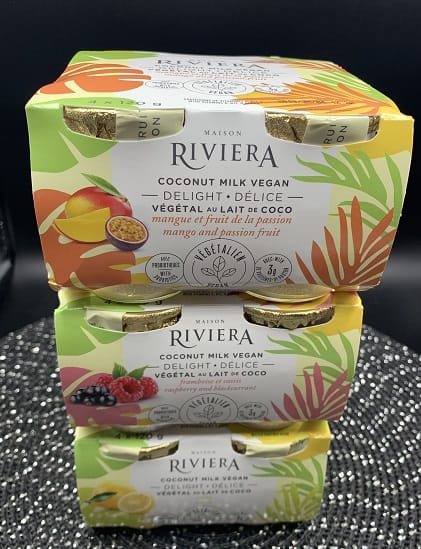 Taste
Both my husband and I were shocked at how good these were! Neither of us knew quite what to expect, but they taste like a premium-quality, silky, smooth, creamy yogurt. They're so good that one of my first thoughts was that you could eat them for dessert. Even though Maison Riviera doesn't call this product yogurt, that's what I'm going to refer to it as. Anyway, it isn't a thick yogurt; it's quite a bit thinner than any Greek yogurt or skyr. The three flavors included in this pack are lemon, mango and passion fruit and raspberry and blackcurrant. The lemon one was my favorite, but my husband liked the raspberry and blackcurrant one the best. The lemon packs a punch of refreshing lemon flavor and the raspberry and blackcurrant is sweet and slightly tart. The mango and passion fruit has a muted flavor and is minimally sweet. I think I would like the mango and passion fruit yogurt if it were slightly sweeter or had more flavor; it tastes great, but it leaves you wanting more of the flavor. Although the Maison Riviera Coconut Milk Vegan Delights are made from coconut milk, you don't taste any coconut in them. Had I not known, I wouldn't have been able to tell that these yogurts were dairy-free or vegan; I just would have thought they might be the best yogurts I've ever tasted!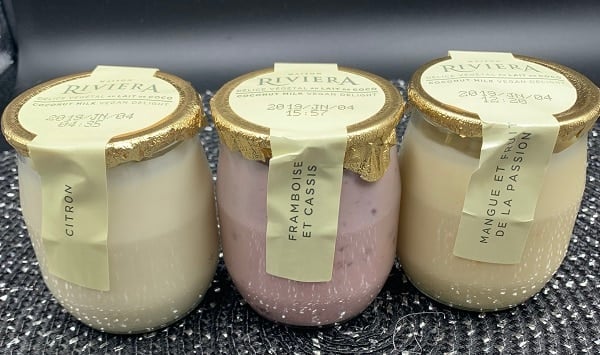 Cost
This variety pack of Maison Riviera Coconut Milk Vegan Delights is definitely a little on the expensive side, but that's to be expected with a premium product like this! You get 12 individually-packaged yogurts for $12.99 Canadian (regular price). The individual containers are fairly small (120 grams each); I'd say that they're about half the size of a typical yogurt (depending on which ones you buy). Still, I feel that this product would probably be priced a lot higher in a regular grocery store. If a coffee shop or café offered these yogurts, I think they could easily charge $3.00 or more per serving and lots of people would happily pay it! The fact that each yogurt is packed in its own glass jar contributes to the cost as well (but also adds to the feeling that you're eating a very high-end product).
Convenience
Each yogurt comes in a glass jar with a peel-off foil top. The pack from Costco comes with three different flavors, which is great if you get tired of one flavor or have different taste preferences in your household. The yogurts are good for about a month from the purchase date. Obviously, the glass containers mean that you have to be more careful when transporting these yogurts than you would with yogurt in a standard plastic container – these might not be a great choice for school lunches for little ones.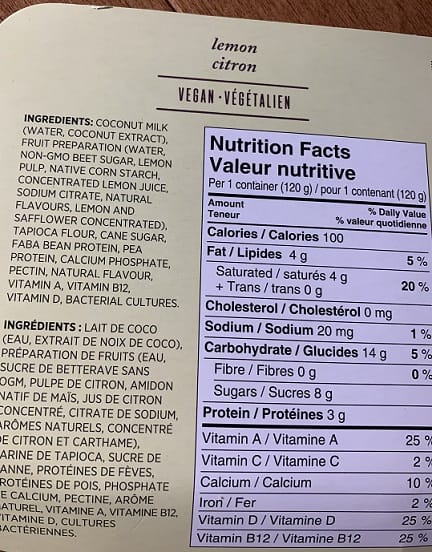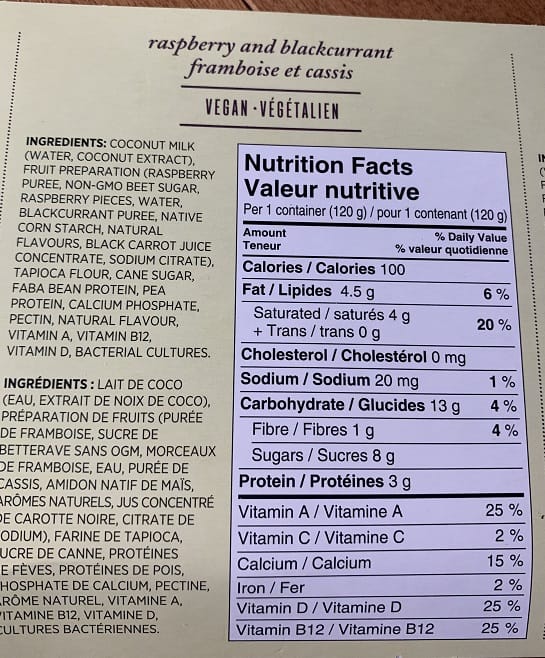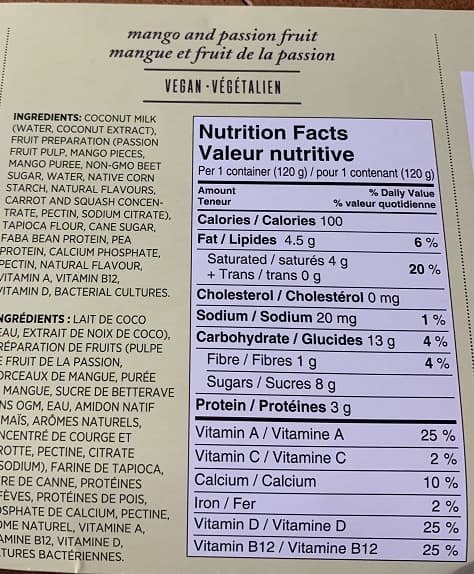 Nutrition
Each 120 gram serving of Coconut Milk Vegan Delight contains 100 calories, four grams of fat, eight grams of sugar and three grams of protein. The ingredients list is pretty straight forward; it doesn't include ingredients that make you question why they were added. I do wish there was a bit more protein in each serving as I use yogurt as a source of protein in my diet and usually tend to eat higher protein yogurts for that reason. Personally, I won't be replacing my usual yogurt with Maison Riviera Coconut Milk Vegan Delight for that reason (at least on a regular basis).
If you're vegan or can't consume dairy, the Maison Riviera Coconut Milk Vegan Delights are a great option! Even if you're not, you should definitely check these out. They're ridiculously tasty. I think you could serve them for dessert at a nice dinner party and your guests would compliment you for it. It's nice to see Costco carrying products like this!
Taste: 9/10
Cost: 6/10
Convenience: 9/10
Nutrition: 7/10
Location in Costco: In the refrigerated section by the yogurt.
Which flavor would you like most do you think? Would you try these? Why or why not?