Such a great item for a quick and convenient dinner!
Please note that this review was not paid for or sponsored by any third party. I purchased this product with my own money and the opinions in this review are strictly my own. I am not affiliated with Costco or any of its suppliers. I am just a fan of the company. I write these reviews to help my fellow shoppers.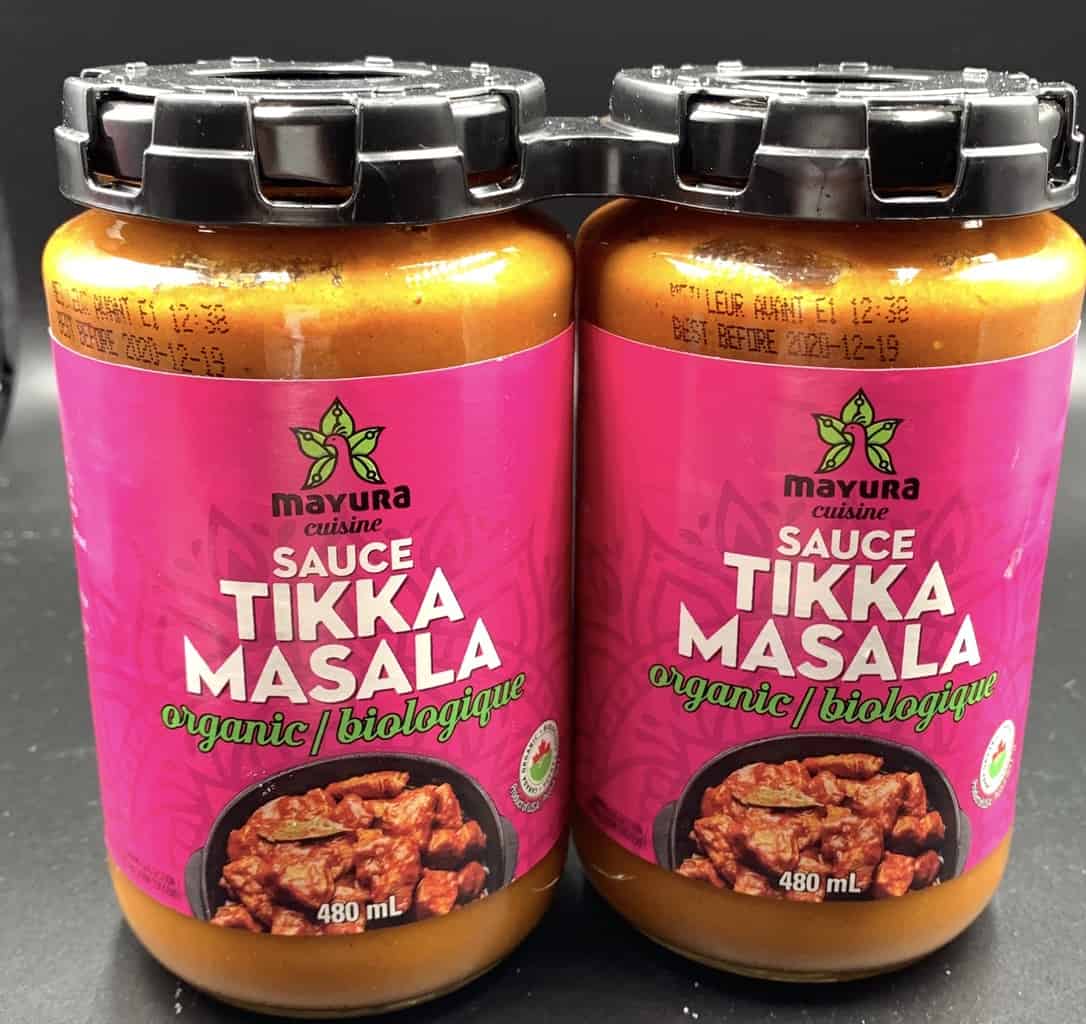 I really enjoy the KFI Butter Chicken Sauce at Costco – I've repurchased it since I first tried and reviewed it nearly a year ago. I recently came across the Mayura Cuisine Tikka Masala Sauce in the same section of my local Costco and decided to see if it could compete with the KFI Butter Chicken Sauce!
Taste
My husband and I tried the Mayura Cuisine Tikka Masala Sauce over cooked chicken breasts with some rice veggies – I was trying to be healthy that evening! The meal turned out quite well – this sauce tastes similar to the butter chicken sauce, but it's less creamy and has more tomato. I also found that the garam masala and other spices were more intense in the Mayura Cuisine Tikka Masala Sauce compared to the butter chicken sauce. Overall, it was extremely flavorful and a little bit sauce went a long way. Both of us enjoyed the flavors it added; it's good (and very similar) alternative to the KFI Butter Chicken Sauce.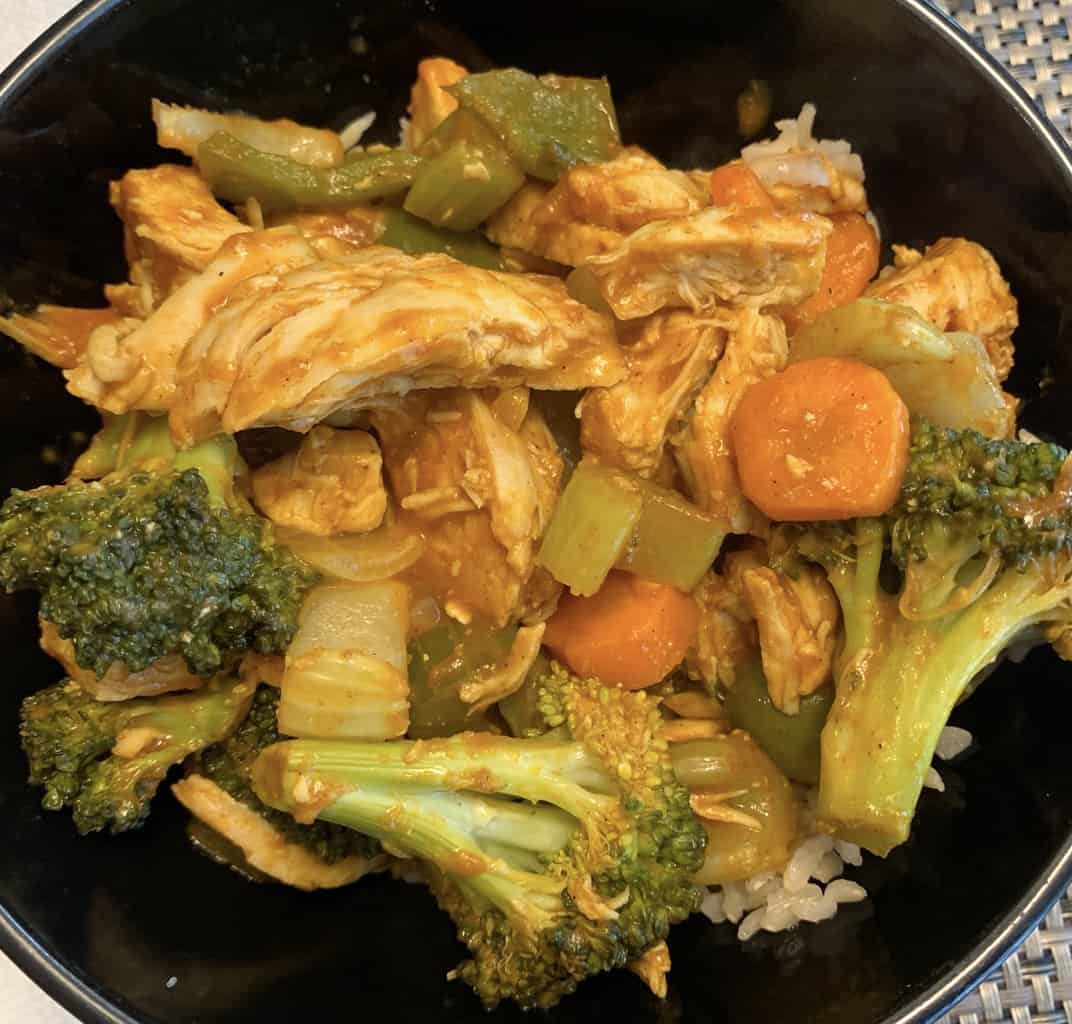 Cost
Regular price for a pack of two 480 milliliter jars of the Mayura Cuisine Tikka Masala Sauce is $8.49 Canadian. I didn't use anywhere close to an entire jar of the sauce for our meal, so I would think a jar would easily be enough to make a similar meal for a family of four.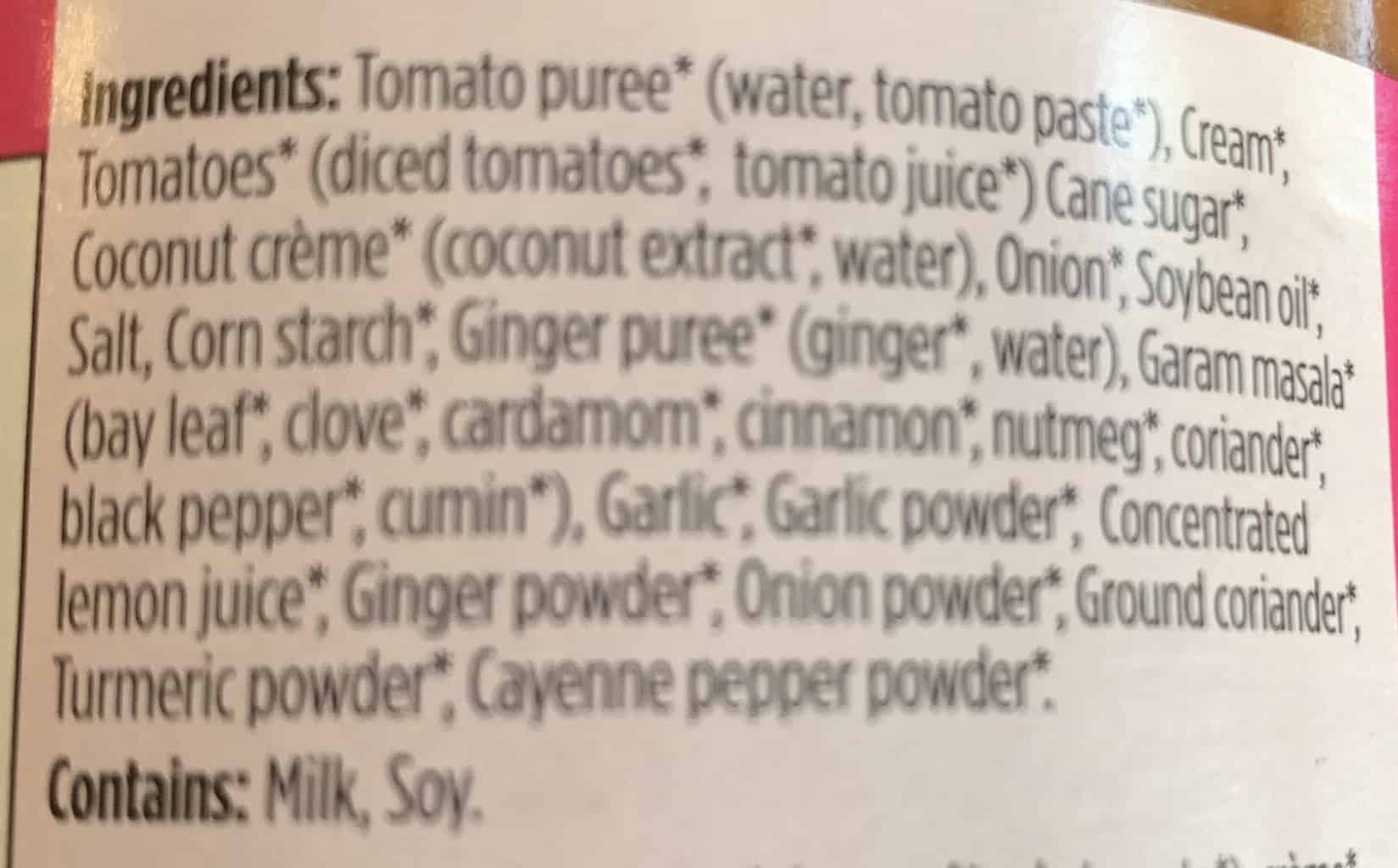 Convenience
The dish I made to try this out was super convenient! Obviously, you do have to do a little bit of cooking to use the sauce, but it takes care of the seasoning/flavor aspect of the meal. All I had to do was cook up some chicken breasts, rice and a few veggies I had in my fridge, then mix in the sauce (I know it's not the traditional way to make Tikka Masala but it was much easier and still tasted good!). Following a more traditional recipe would take a little more planning ahead and a few extra steps, so this way might be better a quick weeknight meal. The sauce needs to be refrigerated after opening and the best before date is well over a year from the date of purchase (obviously that assumes the jar stays sealed though).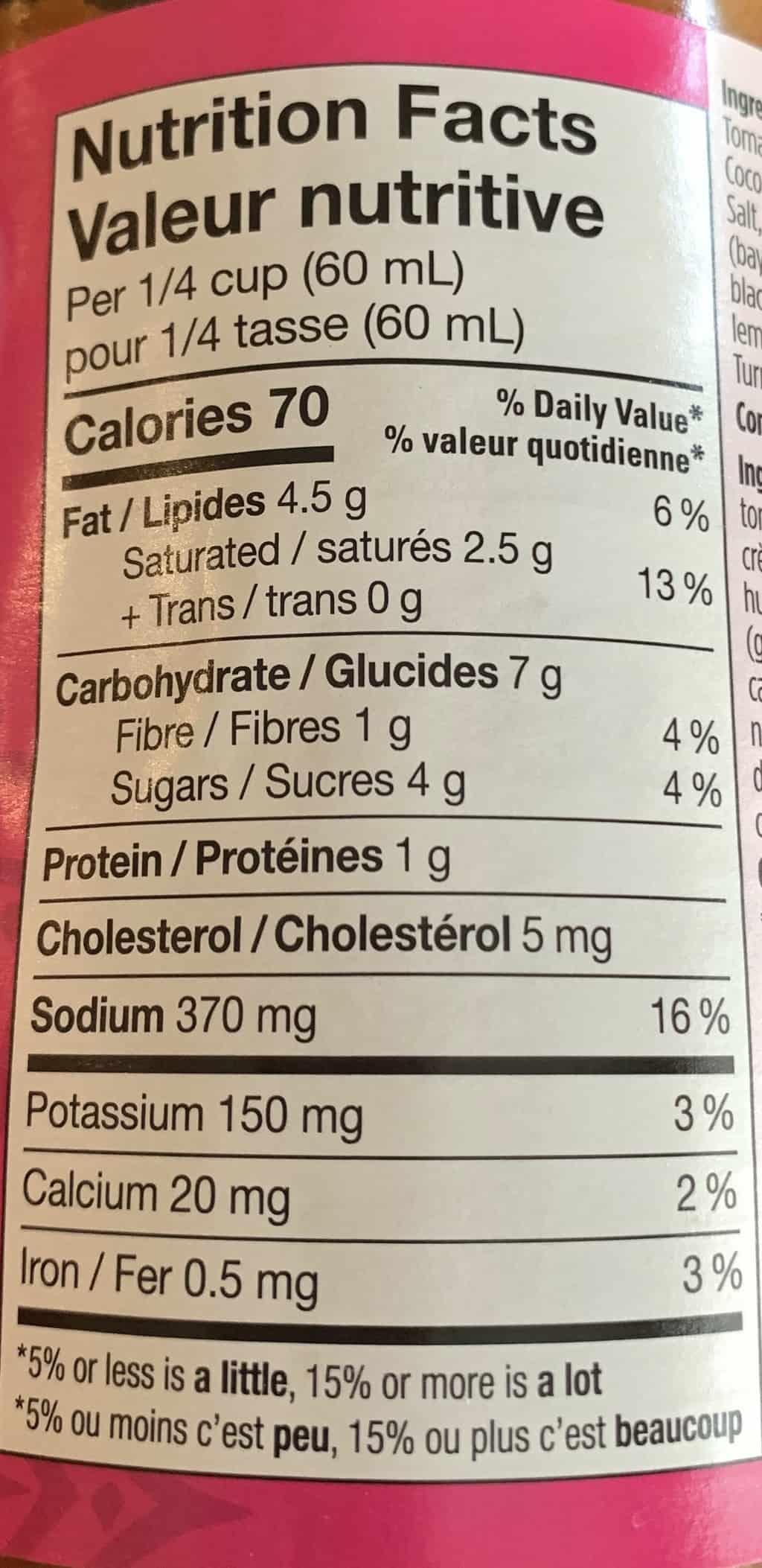 Nutrition
One-quarter of a cup of the Mayura Cuisine Tikka Masala Sauce contains 70 calories, four and a half grams of fat, seven grams of carbohydrates, one gram of protein, one gram of fibre, four grams of sugar and 370 milligrams of sodium. Not bad considering I probably used less than a cup of sauce to cover an entire pan worth of chicken and vegetables! The ingredients list is full of basic, known ingredients, so that's a plus, although I would have preferred not to see cane sugar or soybean oil on the label. The sauce is also organic, apparently.
Overall, Mayura Cuisine Tikka Masala Sauce tastes very similar to the KFI Butter Chicken Sauce, but I found it slightly less creamy and more flavorful. I look forward to using the rest of my sauce and would definitely repurchase it in the future! Maybe I'll alternate between this and the KFI Butter Chicken Sauce.
Taste: 8/10
Cost: 8/10
Convenience: 7/10
Nutrition: 6/10
Location in Costco: In the condiment/sauce section near the front of the store by the butter chicken sauce.
What's your favorite kind of sauce to buy from Costco? Would you try this? Why or why not?