So creamy and smooth!
Please note that this review was not paid for or sponsored by any third party. I purchased this product with my own money and the opinions in this review are strictly my own. I am not affiliated with Costco or any of its suppliers. I am just a fan of the company. I write these reviews to help my fellow shoppers. If you like my blog and want to show your appreciation, please follow me on Instagram or Facebook, or tell your friends to check out my blog!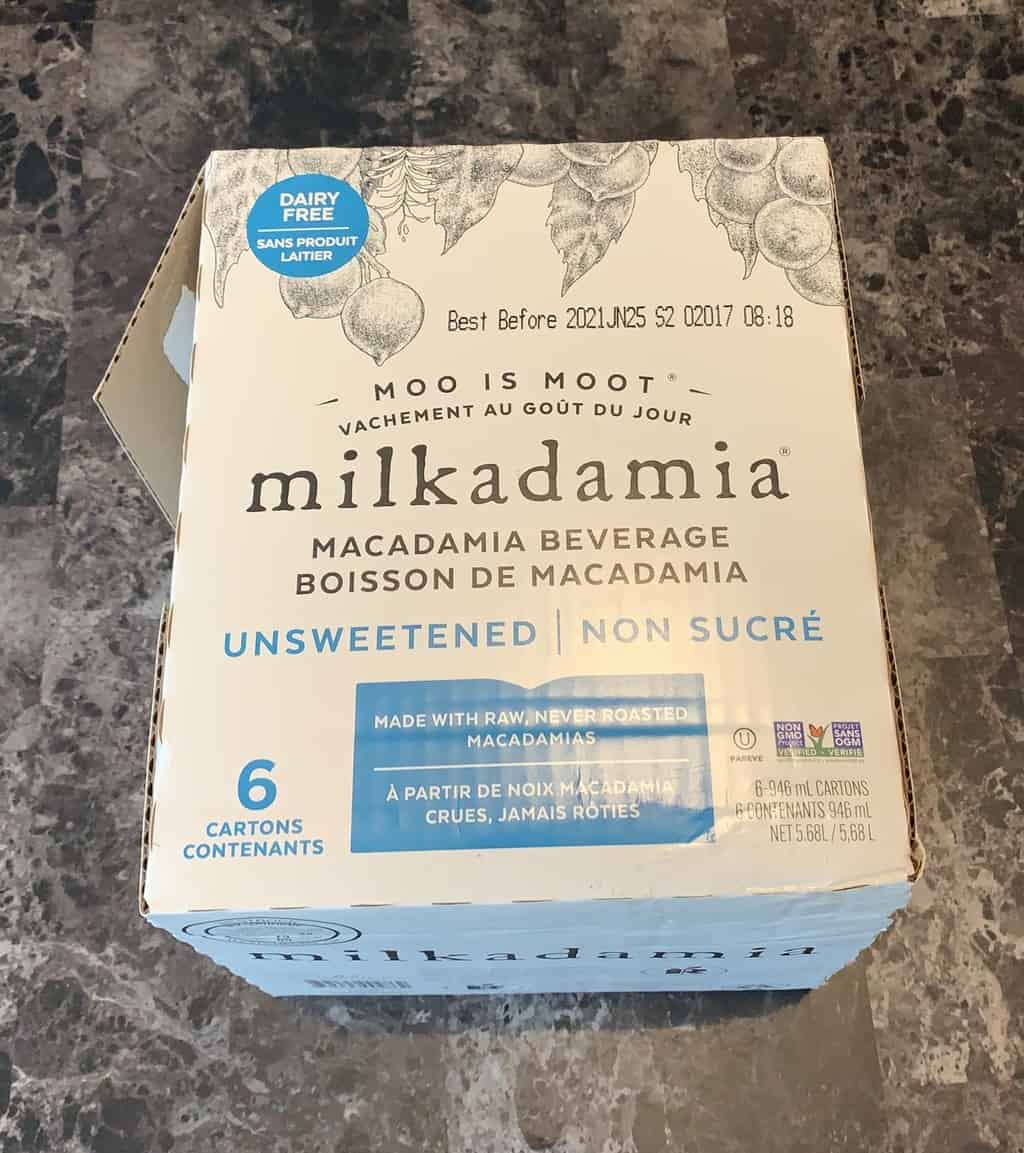 I've been using a lot of almond milk recently but last time I was at Costco I saw this milkadamia Macadamia Beverage and decided I need to try it! I love eating macadamia nuts so I thought I for sure have to try this macadamia beverage!
Taste
So this definitely doesn't taste like macadamia nuts in my opinion! What it does taste like is an outrageously creamy, silky, slightly sweet a little vanilla-y, nutty milk substitute. When I say creamy, I mean creamy! Like it actually reminds me of cream, probably because of the higher fat content. The flavor not being strong make this macadamia beverage really versatile. You can use it with cereal or oatmeal, have it in your coffee or use it to make a smoothie.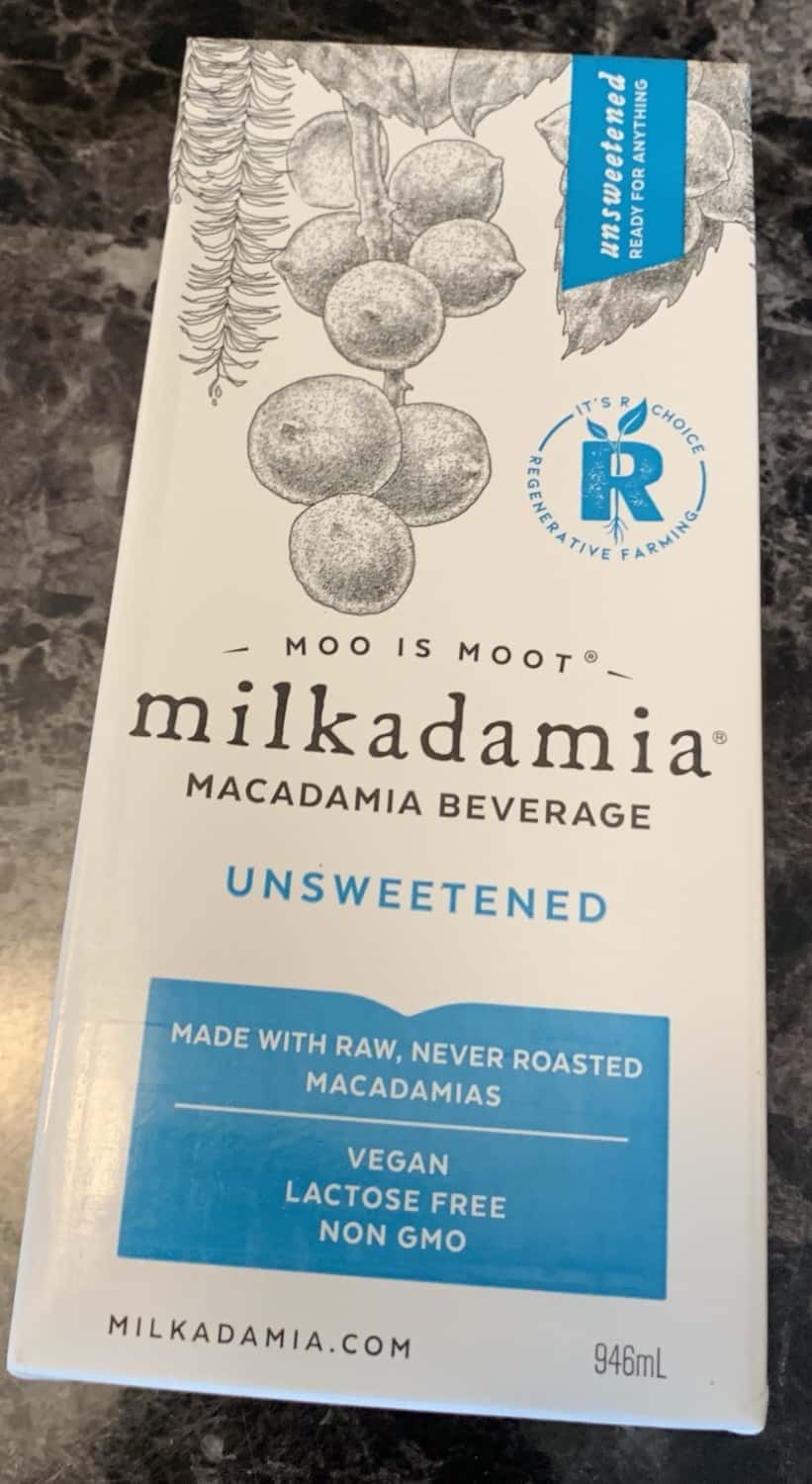 Cost
You get six 946 ml tetra pack containers of the milkadamia macadamia beverage box from Costco. I paid $12.99 Canadian for the box (it was on sale for four dollars off). The regular price for the box of six is $16.99 Canadian.
Convenience
A really convenient milk substitute, you can use this in so many ways! After opening the beverage needs to be stored in the fridge and the best before date is over a year from the date I purchased the box from Costco.
Nutrition
One cup is 55 calories, six grams of fat, 110 mg of sodium, zero grams of sugar, one gram of protein, zero grams of fibre and one gram of carbohydrates. The ingredients list is pretty straight forward. This is gluten-free as well as vegan.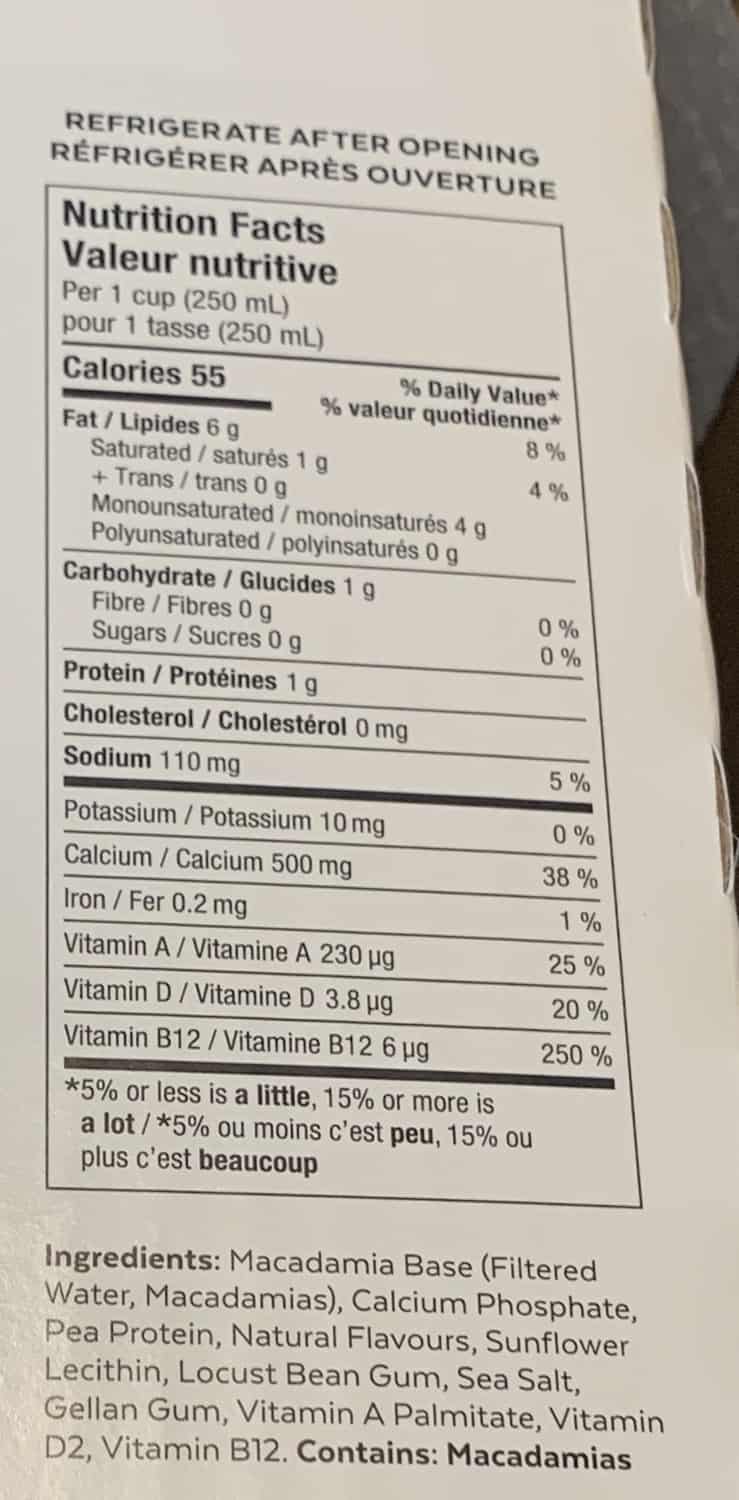 I like this just as much as almond milk! It has quite a bit more fat than almond milk so if you're aiming to increase your fat intake this is a great way!
Taste: 8/10
Cost: 6/10
Convenience: 10/10
Nutrition: 8/10
Almond milk? Soy milk? Macadamia? Oat? Or Dairy? What would you choose?