Do you like experimenting with different pizza toppings like I do?
Please note that this review was not paid for or sponsored by any third party. I purchased this product with my own money and the opinions in this review are strictly my own. I am not affiliated with Costco or any of its suppliers. I am just a fan of the company. I write these reviews to help my fellow shoppers.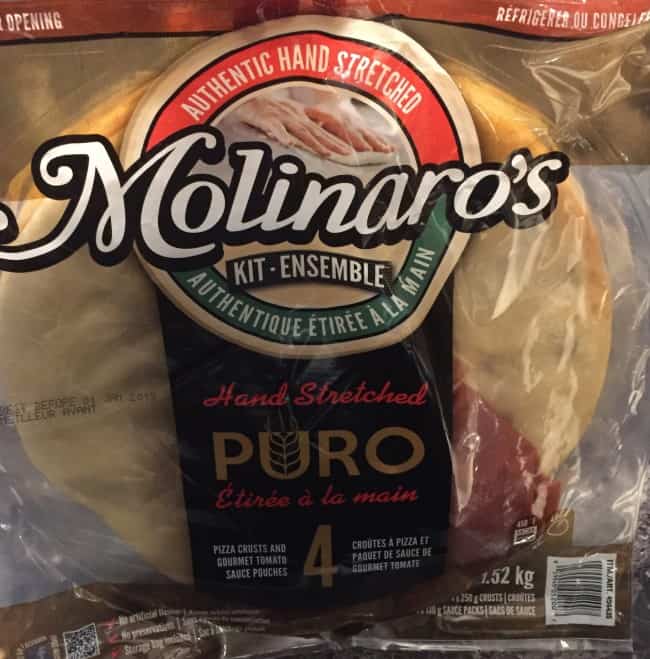 Pizza is one of my all-time favorite things to eat. I could eat pizza 5 days in a row and be totally okay with it. We're going to Italy in December and I hope to eat pizza daily (I'm serious about this). I spotted these Molinaro's Pizza Crusts at Costco last time I was craving pizza and decided to pick them up. I like to add my own toppings and ingredients to pizza.
My husband admitted he was not thrilled when I picked these up. He's the kind of guy who pretends to be pretty particular about where his pizza comes from and what toppings are on it but in reality he enjoys all pizza. After I made the Molinaro's pizza crust kit pizza and served it to him he decided he was pleasantly surprised and really liked these.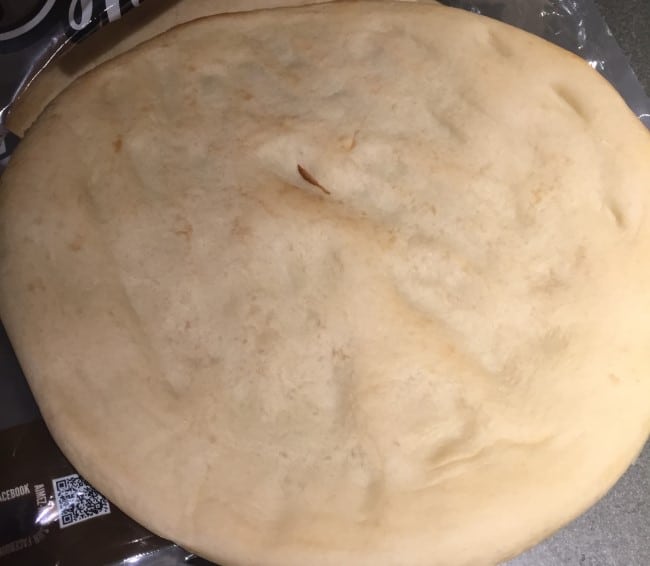 This crust is delicious. Sometimes I buy bags of frozen dough balls from our local Italian bakery and I spend a bunch of time tossing, slapping and stretching the dough thinking the taste will be much different than a store bought crust. By buying Molinaro's pizza crust kit from Costco, I found out the taste is pretty similar to the real deal italian dough balls I buy.
I like my crusts to be not super thin and not overly thick and I thought this was the perfect thickness. It got deliciously golden brown in the oven and tasted like your pretty standard, delicious crust. Nothing fancy or complicated, no extra seasonings or flavorings. Just an all-around good tasting crust. This is perfect because you can add a variety of toppings to the crust and not fear any flavors clashing.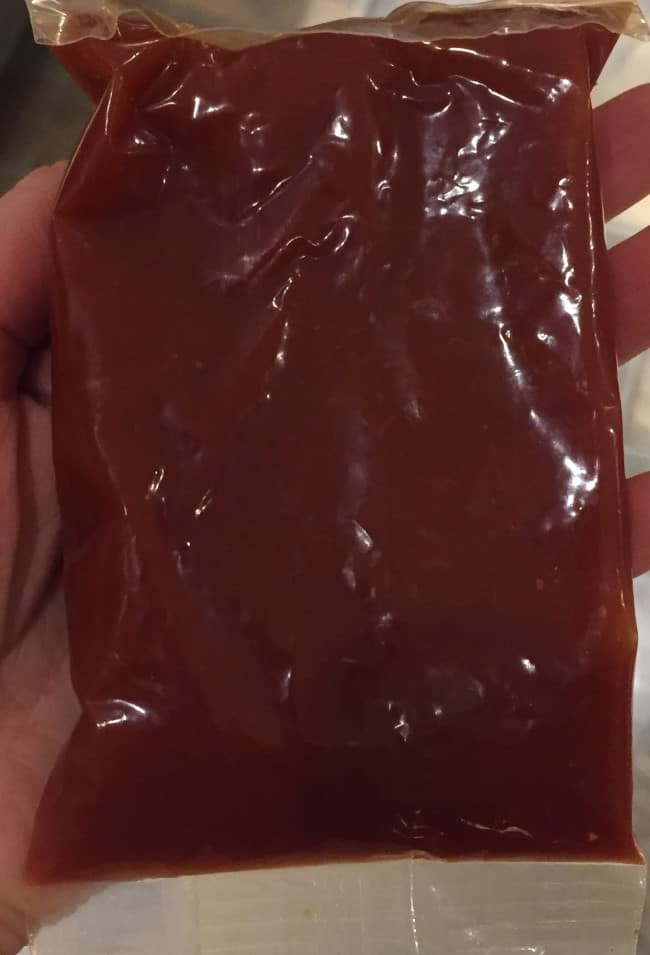 I think the cost is super reasonable, you get 4 crusts and 4 sauces in the kit. I purchased this not on sale for $8.99. These aren't humongous crusts but you can add as little or as much toppings to it as you like. I made two crusts with toppings and was able to freeze 4 slices for leftovers which shocked me. I would definitely pay $8.99 again for this convenient product and if it were on sale for less I'd probably be tempted to stock up.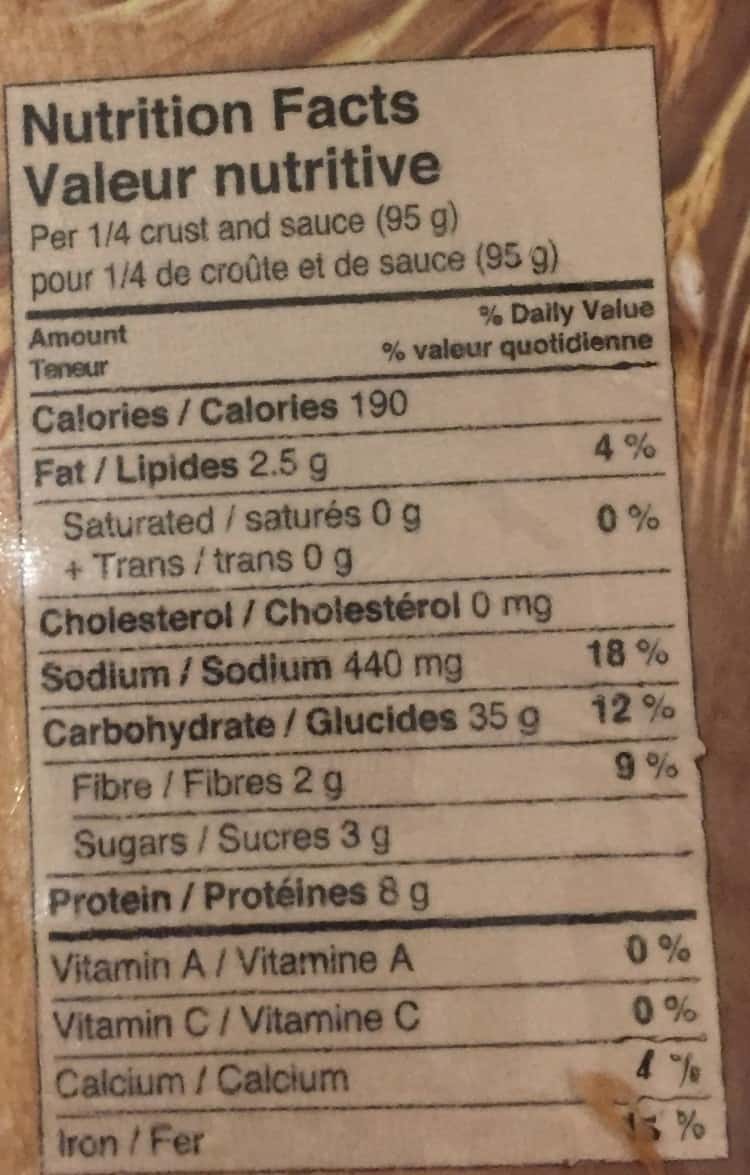 One quarter of the Molinaro's Pizza crust it is 190 calories, two point five grams of fat, eight grams of protein, three grams of sugar and 440mg of sodium. That's not bad for pizza in my eyes and I like the 8 grams of protein. The sodium is definitely on the high side but not shockingly high. Also the great thing is you have control over the toppings and cheese you put on so you can add extra veggies, less cheese or more meat. Pizza is definitely more of a treat to me so I wouldn't be eating this everyday but even if I was it's not the worst thing out there.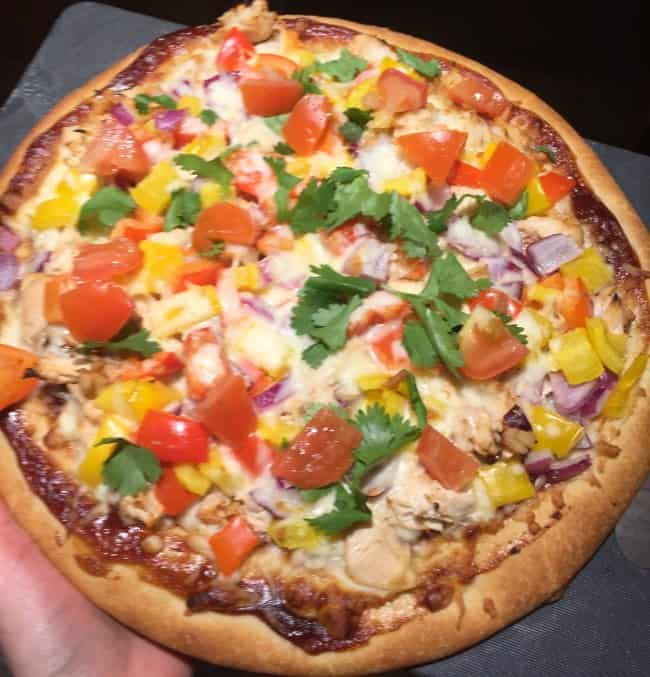 This pizza was SO easy to make. I'm in love with how easy it was to make. I slathered all my toppings on, popped it in the oven for 8 minutes and what came out of the oven was a beautiful pizza. The package even comes with a freezer bag so if you do not use all four pizza crusts, you have a bag to put them in to freeze them. How awesome is that? I was worried that it may not withstand all my veggies and loads of toppings but it did and it also did not leave a single crumb in my oven despite me not using a pizza pan or stone and placing it directly on the rack.
This crust is delicious, cheap and convenient and I will definitely be repurchasing it. I enjoyed being able to half make my own homemade pizza and experiment with different toppings.
Cost: 9.5/10
Convenience: 8.5/10
Nutrition: 6.5/10
Taste: 9.5/10