These biscotti definitely need to be dipped in coffee, tea or hot chocolate!
Please note that this review was not paid for or sponsored by any third party. The opinions in this review are strictly my own. I am not affiliated with Costco or any of its suppliers. I am just a fan of the company. I write these reviews to help my fellow shoppers.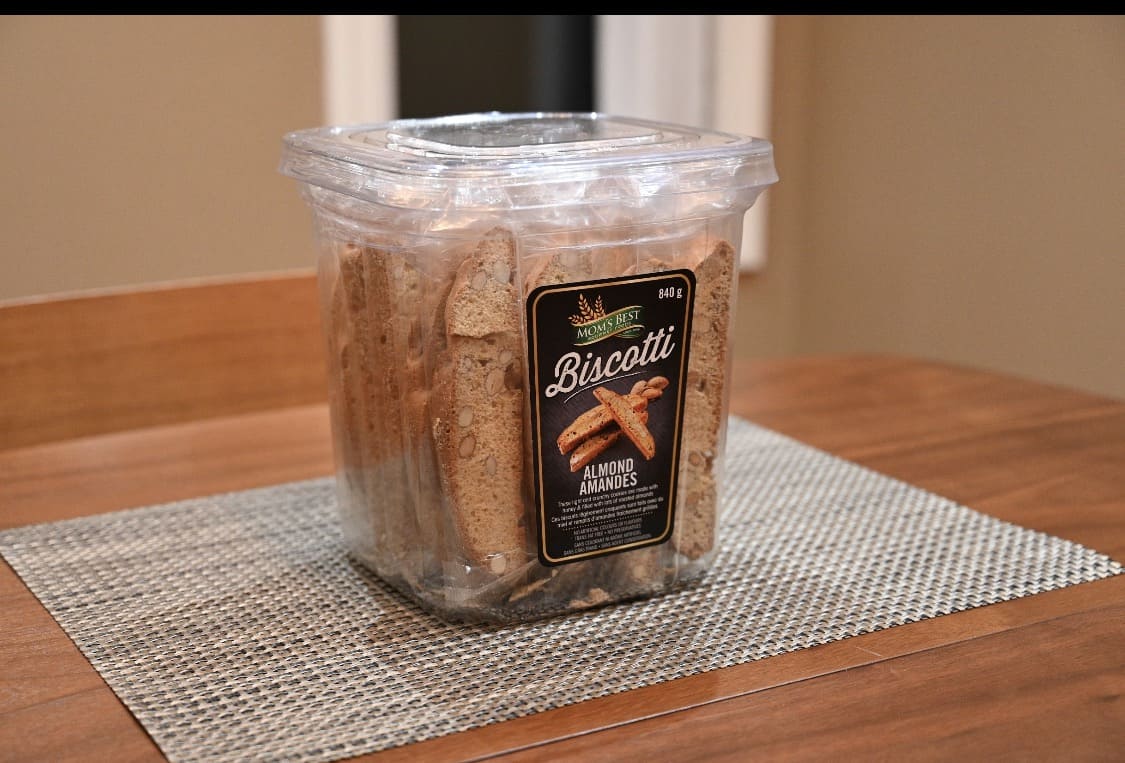 I've never reviewed biscotti on Costcuisine before so this is kind of exciting! Today I'm reviewing the Costco Mom's Best Almond Biscotti. When I picked these up from Costco on one of my recent trips I noticed a few people had these in their cart so I thought they'd be a great review item. I'll be honest, I don't eat a ton of biscotti and have only had them a few times before. I do however eat a TON of cookies, carbs and sweet things so I'm no stranger to confections similar to biscotti. This can be found in Christmas treat aisle or snack aisle at Costco. The item number is 1075722.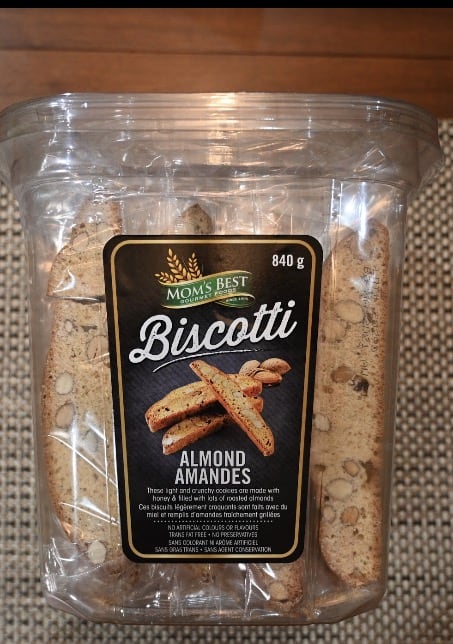 Taste
Sean and I each hovered over a plate while taking turns passing the biscotti back and forth, each taking loud, crunchy bites and leaving a little pile of crumbs on the plate. These are quite hard but that's normal as they're twice baked and are meant to dunk in coffee or tea, you definitely need to have these with some hot liquid like coffee or hot chocolate so you can dip these and soften them. Without softening them a little the biscotti is pretty hard to bite down on and hard to eat! The flavor is extremely mild, not overly sweet and you get the faintest hint of honey. The flavor is very similar to honey graham crackers. If you get an almond in your bite of biscotti you taste a bit of roasted almond but not much. They're not very exciting, not really delicious and are pretty plain tasting. I recognize that there are a lot of individuals who like less sweet, mildly flavored baked goods so if that's you, you might enjoy these.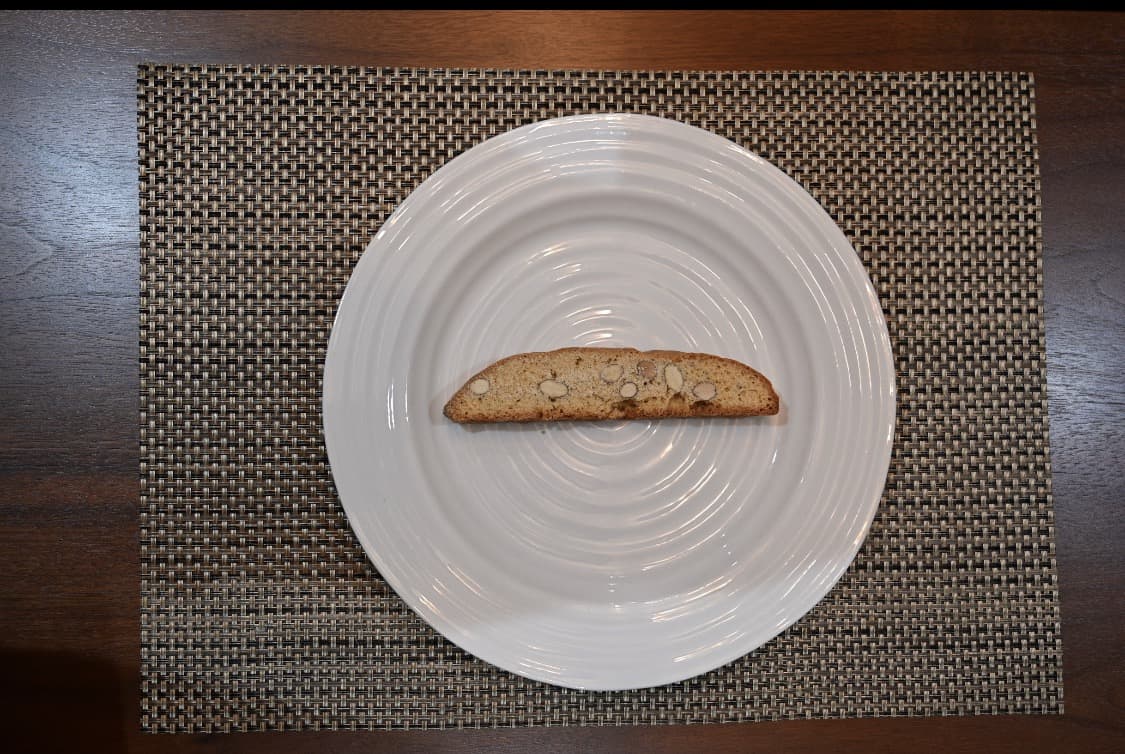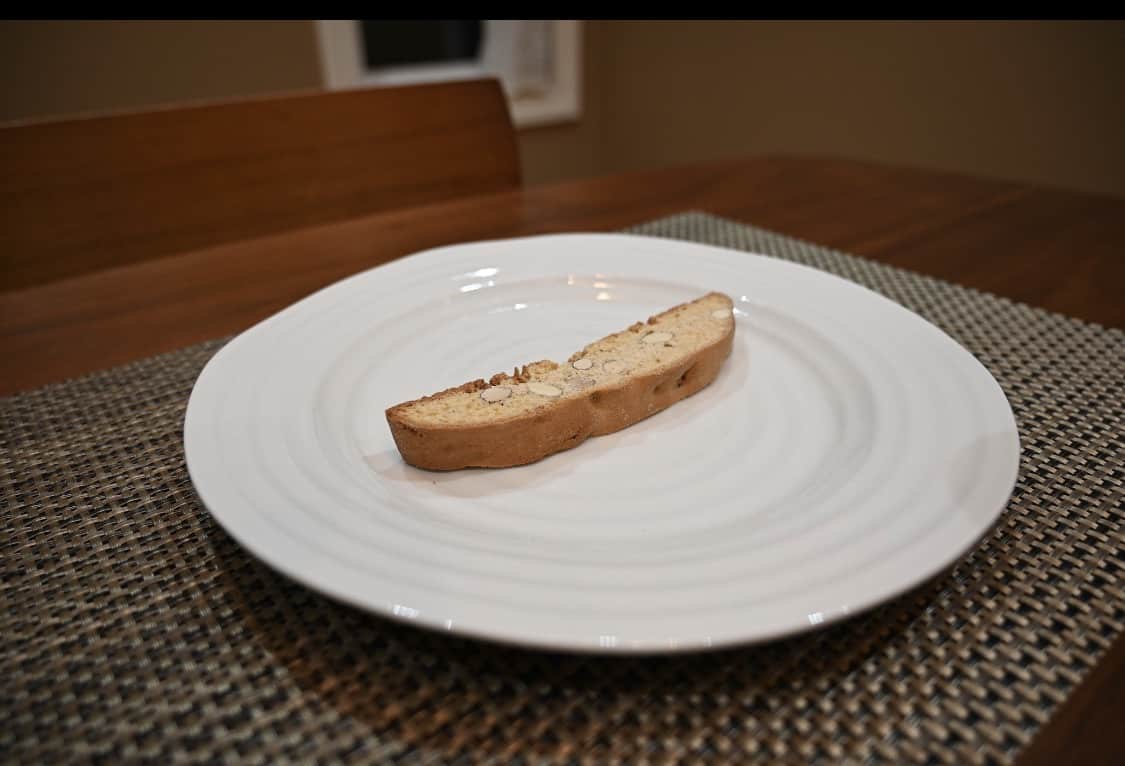 Cost
I got these on sale for three dollars off the regular $12.99 Canadian price, I only paid $9.99 Canadian for the 840 gram container.
Convenience
Each biscotti is individually wrapped so that's really convenient because you can easily put one in your bag or lunch. The expiry date is about nine months from the date I purchased the biscotti.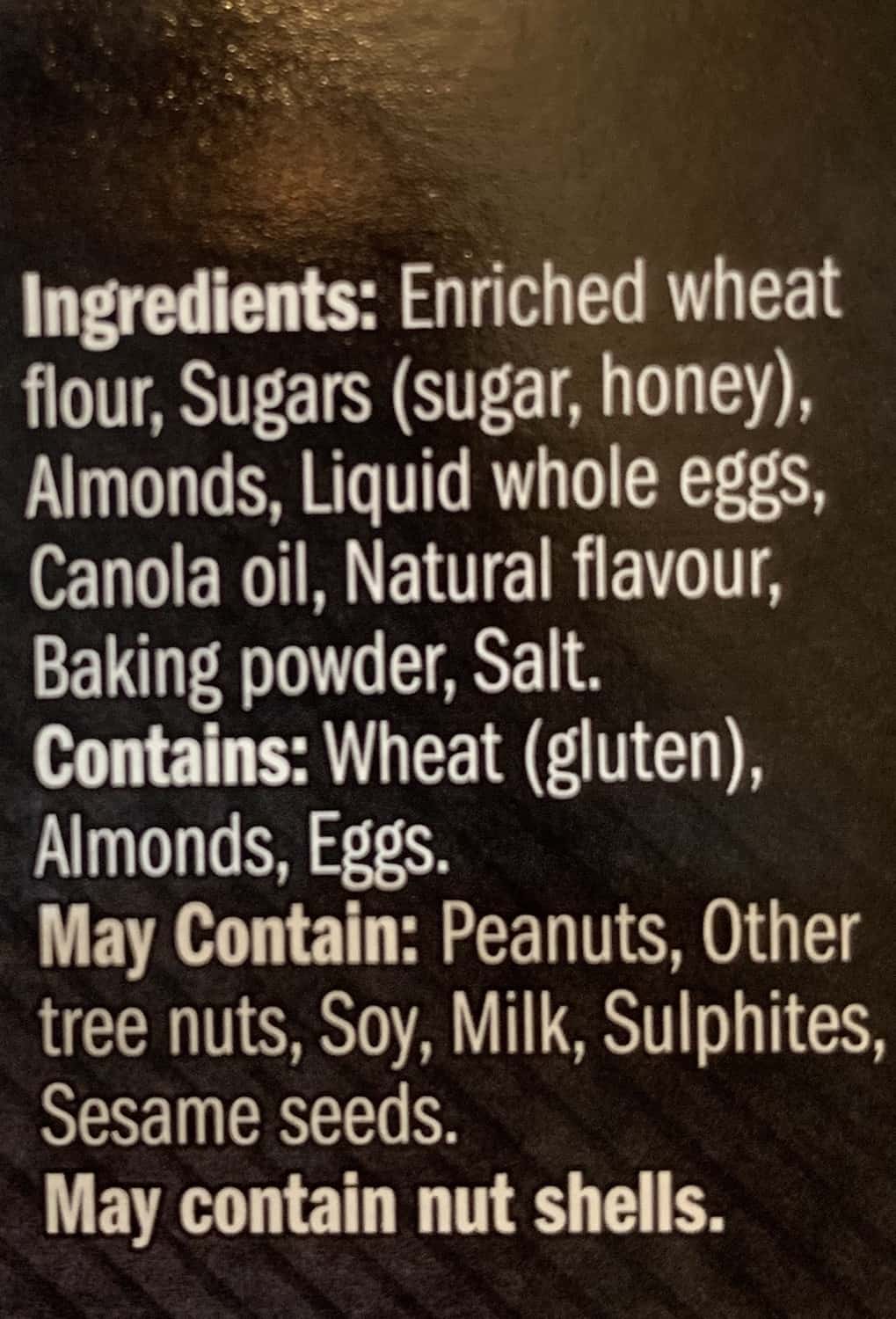 Nutrition
One biscotto is 150 calories, six grams of fat, 21 grams of carbohydrates, one gram of fibre, nine grams of sugar, four grams of protein and 95 mg of sodium. The ingredients list is short and sweet which I love! 150 calories and six grams of fat is not bad for a decent sized biscotto!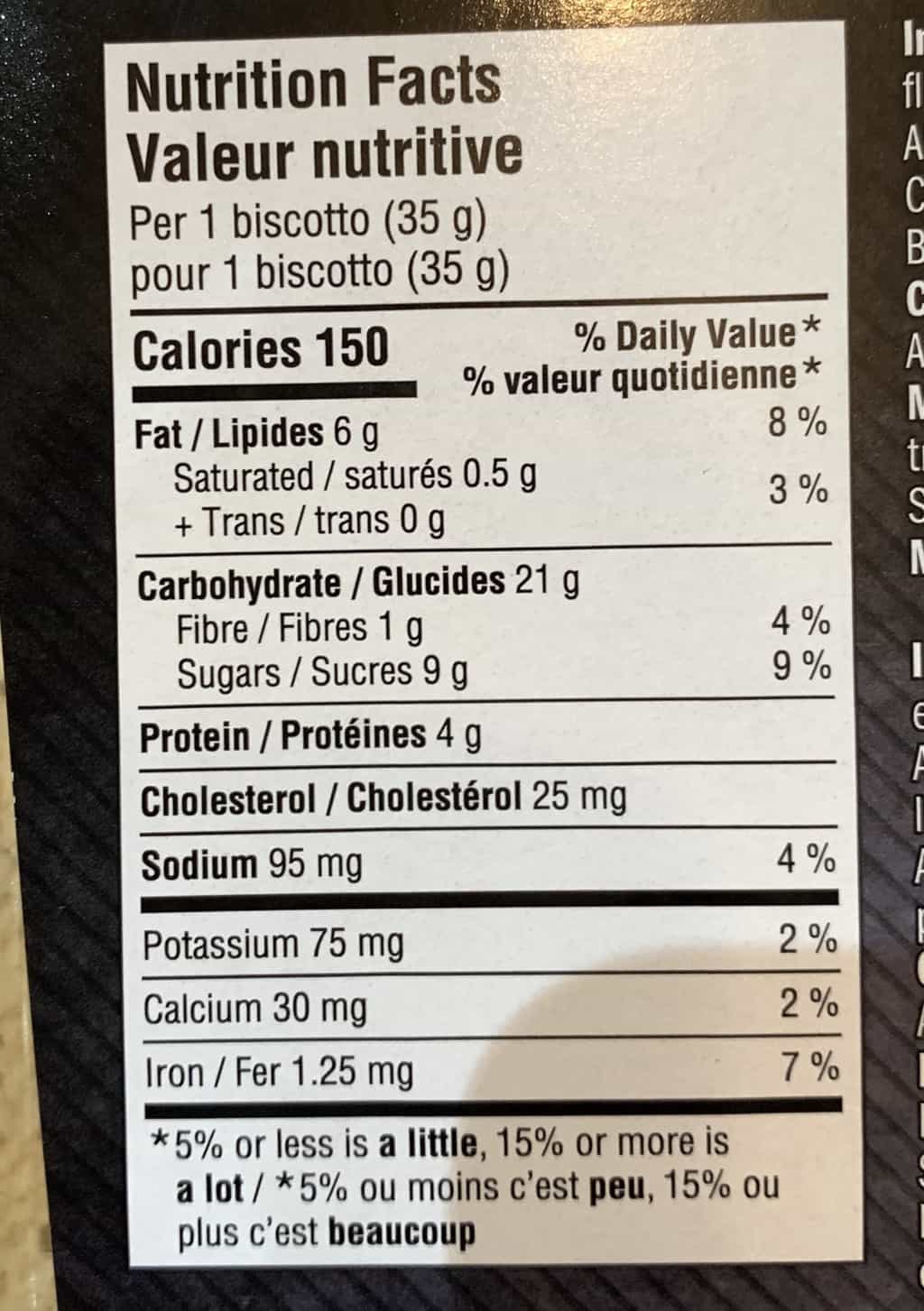 These are a little lackluster and plain for my personal taste and I usually don't dip anything in my tea or coffee but I think certain individuals would enjoy them. Would I buy them again? Probably not and I honestly probably will offer the rest of my container to a family member or friend. They're not at all bad tasting! Just not amazing.
Taste: 6/10
Cost: 7/10
Convenience: 10/10
Nutrition: 2/10
Do you like biscotti? What's your favorite kind of biscotti?