As good as you'd make at home or find in a bakery!
Please note that this review was not paid for or sponsored by any third party. However, I was given a free sample of this product to review. The opinions in this review are strictly my own. I am not affiliated with Costco or any of its suppliers. I am just a fan of the company. I write these reviews to help my fellow shoppers.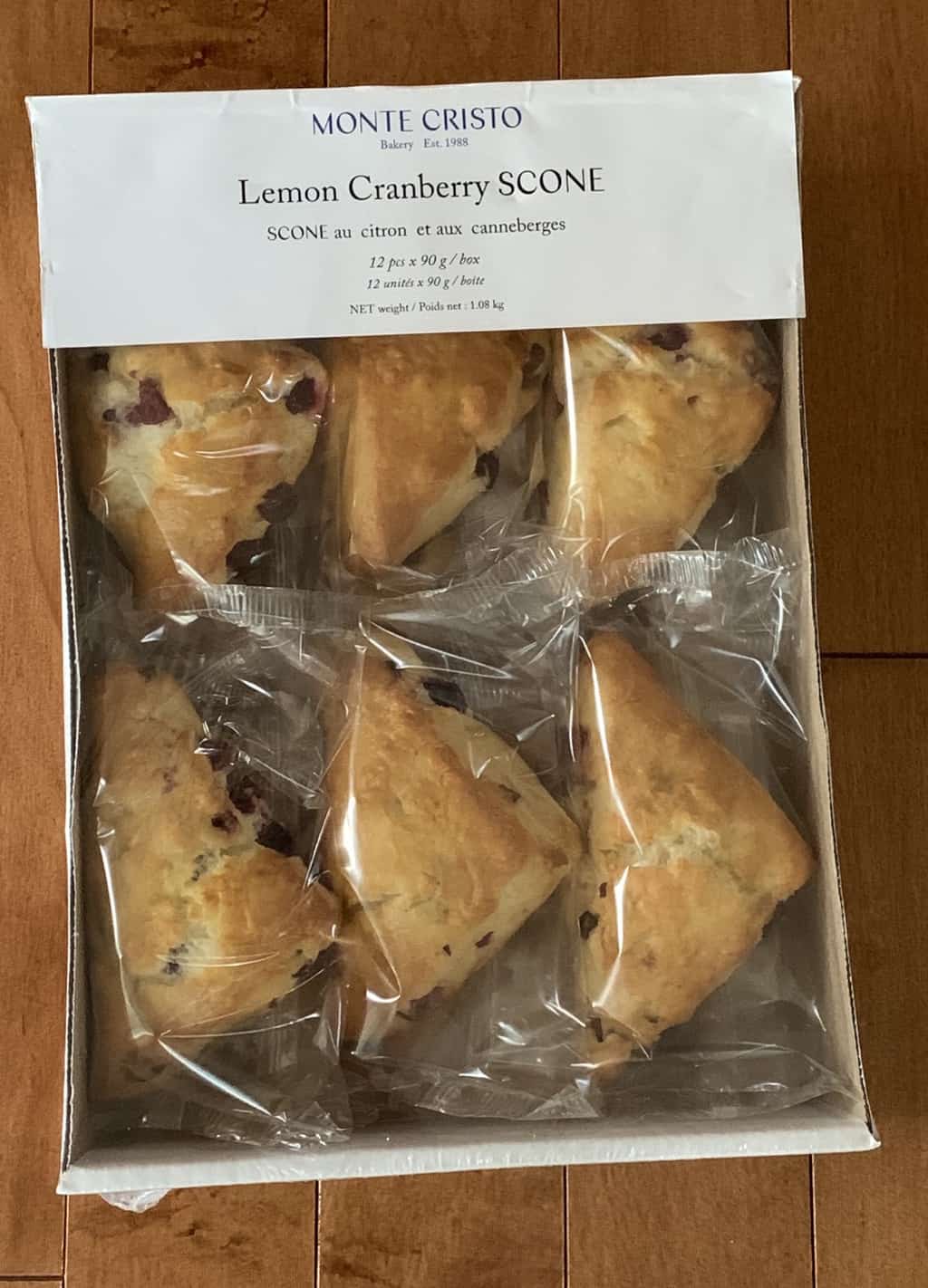 My husband and I are big scone eaters because a local bakery here makes really delicious scones so we've ate quite a few! When I saw these Monte Cristo Lemon Cranberry Scones at Costco I decided I wanted to try them out!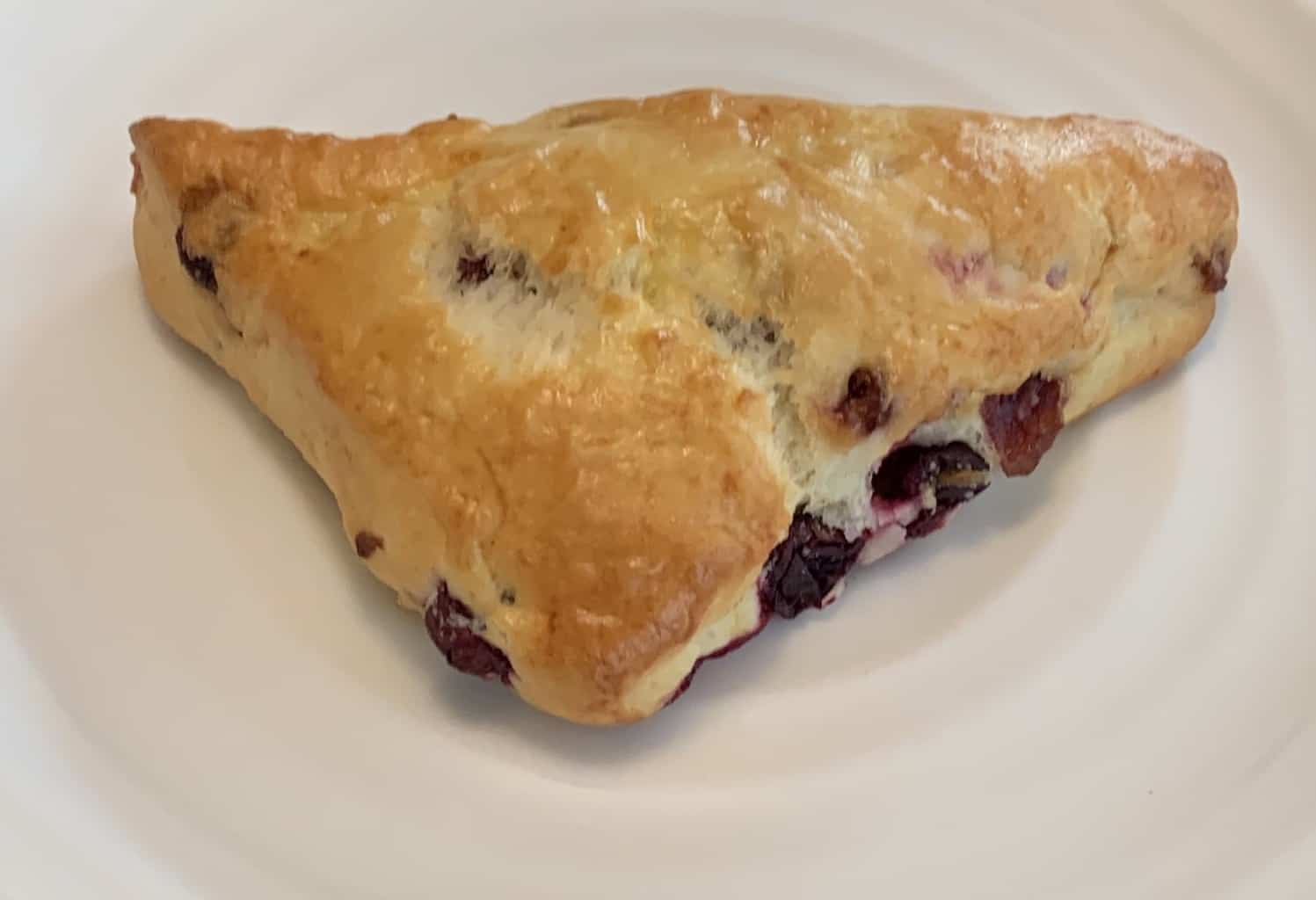 Taste
These are sooo good! Almost as good as fancy bakery scones I've had. They're buttery, soft and full of flavor. You can definitely taste the lemon but it's not overly strong or powerful, the cranberries add a little bit of tartness and extra texture. Considering they came from Costco I have to say these tasted extremely fresh.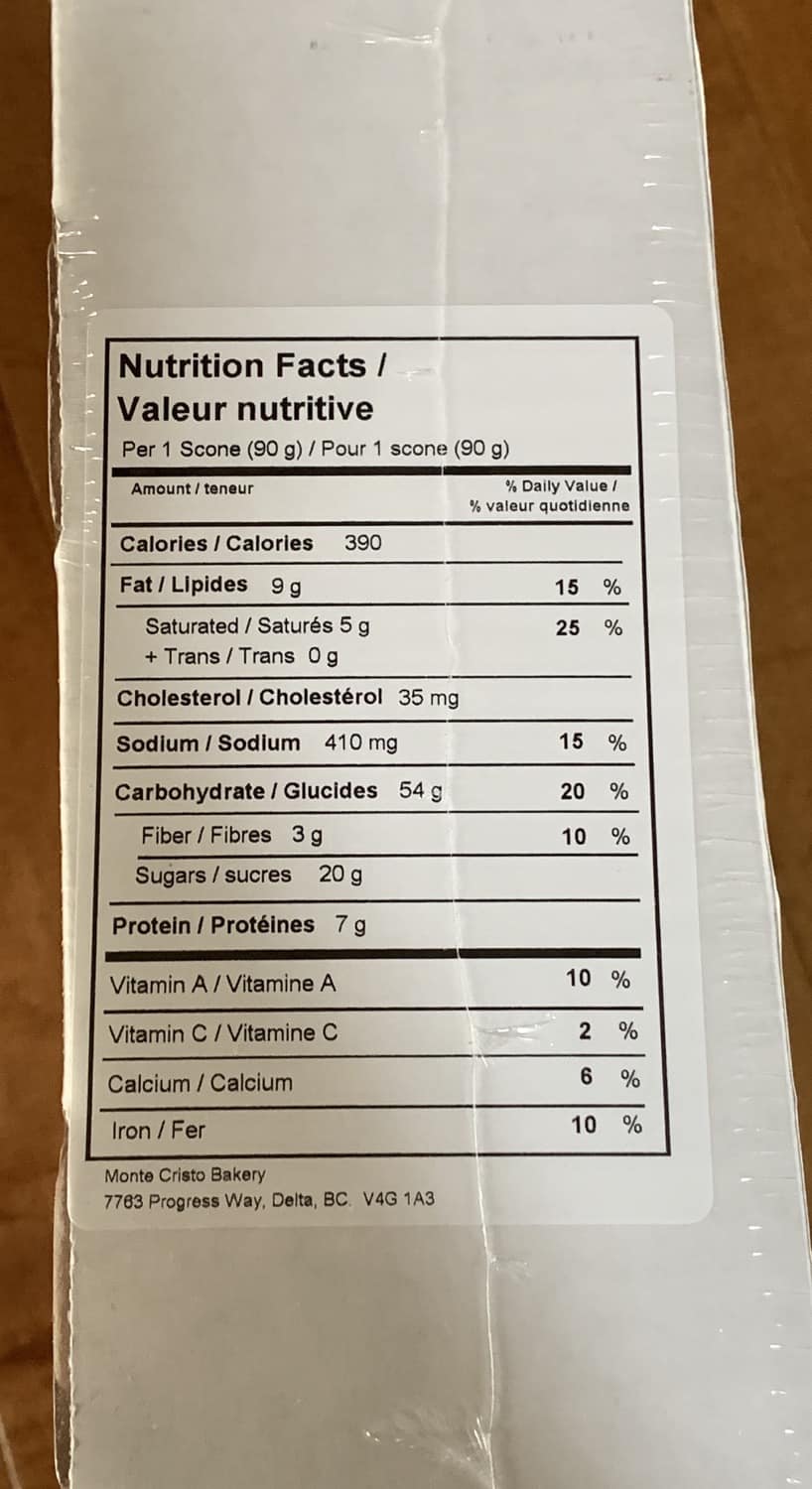 Cost
For 12 scones that come in a box I paid $11.99 Canadian.
Convenience
The scones come individually wrapped which makes these so convenient to share or bring to work or school. They freeze wonderfully and can be enjoyed for breakfast, brunch, as a snack or even dessert. They also freeze really well!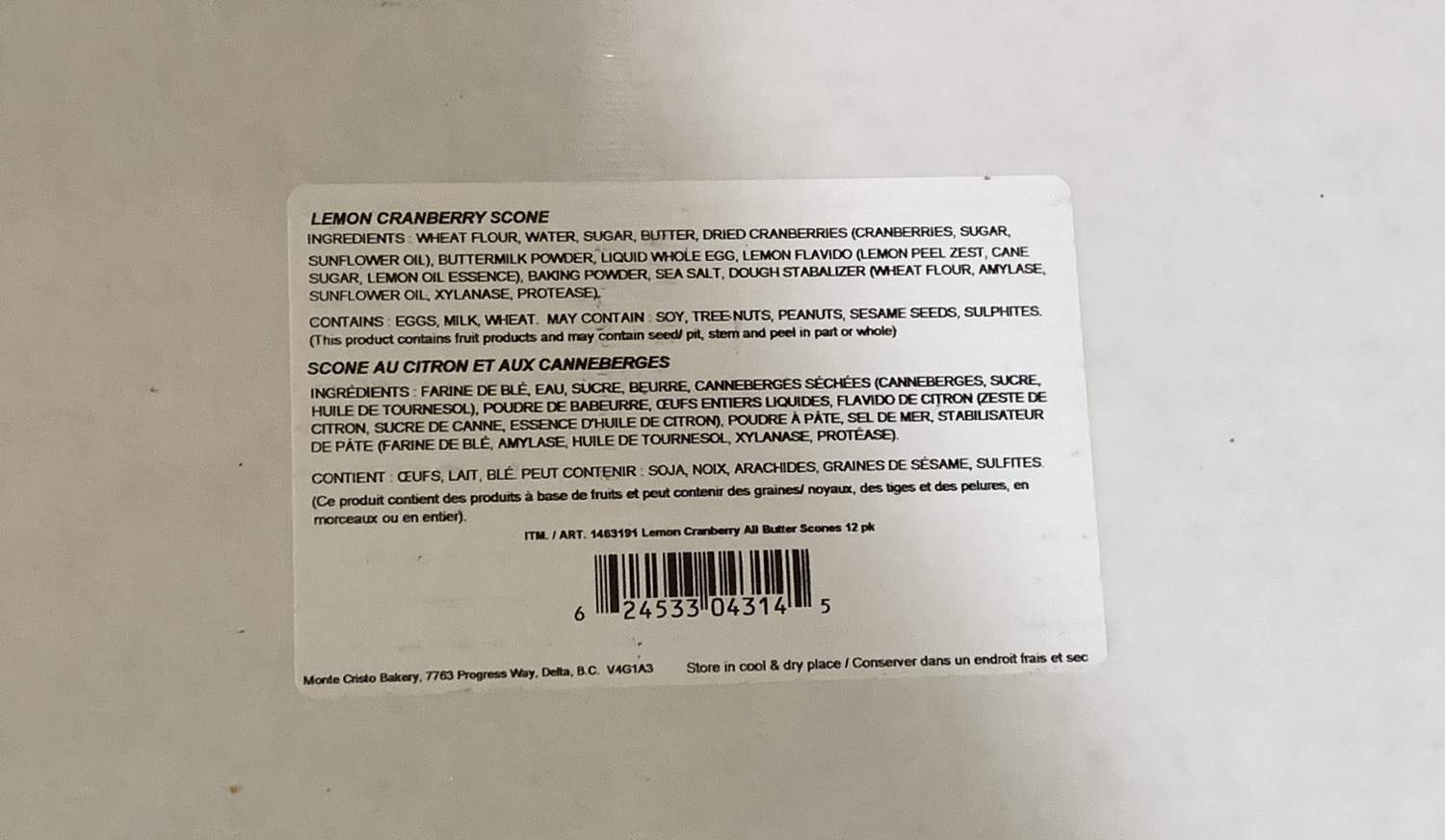 Nutrition
one scone is 390 calories, nine grams of fat, 20 grams of sugar, seven grams of protein, three grams of fibre, 54 grams of carbohydrates, and 410 mg of sodium. The ingredients list is all the things I'd expect to be in scones. These contain eggs, milk and wheat.
I would definitely buy these again from Costco!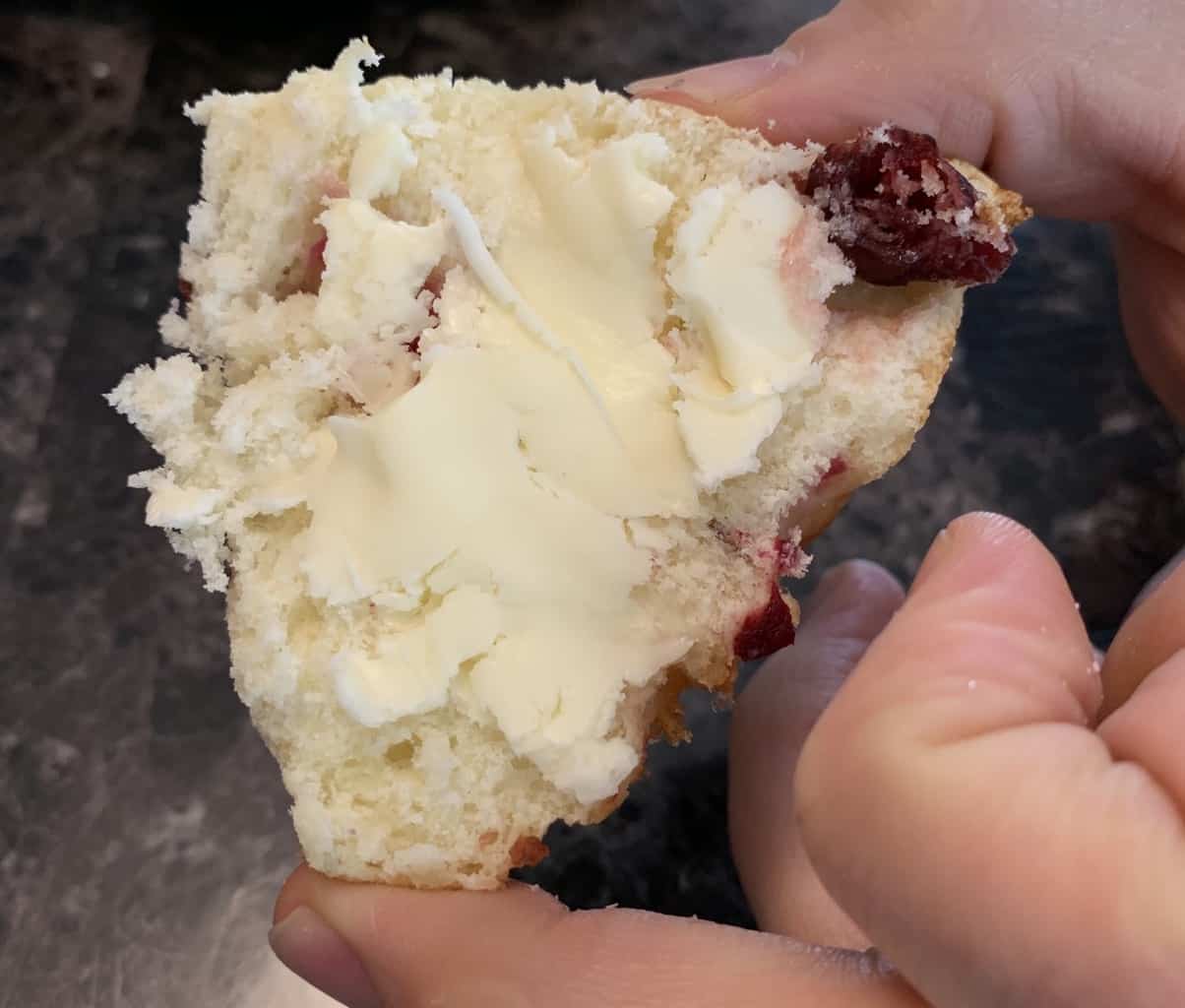 Taste: 9/10
Cost: 9/10
Convenience: 10/10
Nutrition: 0/10
Scones or muffins which would you prefer?