Absolutely delicious and pairs well with many different sauces!
Please note that this review was not paid for or sponsored by any third party. I purchased this product with my own money and the opinions in this review are strictly my own. I am not affiliated with Costco or any of its suppliers. I am just a fan of the company. I write these reviews to help my fellow shoppers.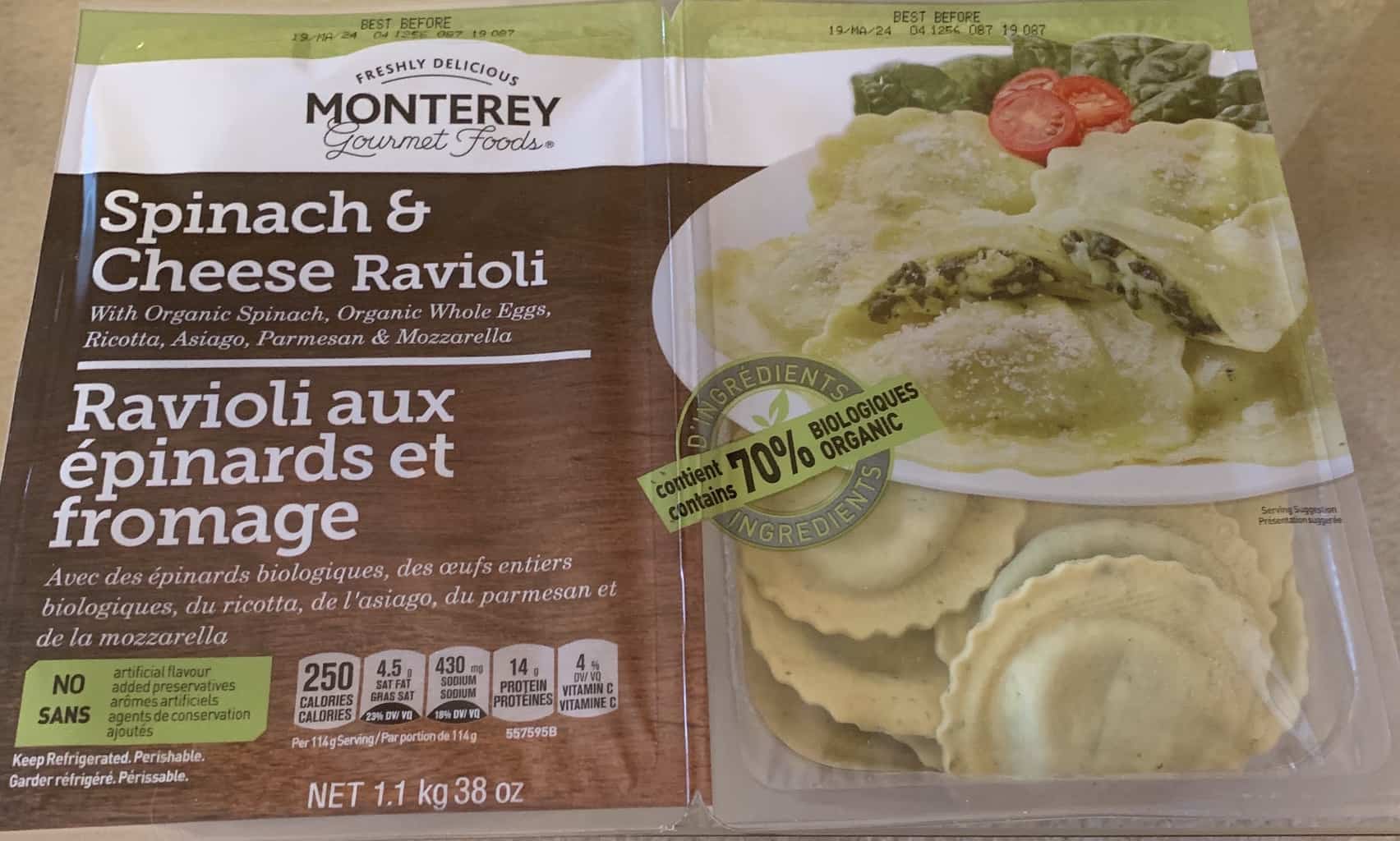 Today we're talking easy, tasty ravioli! The Costco Monterey Gourmet Foods Spinach & Cheese Ravioli!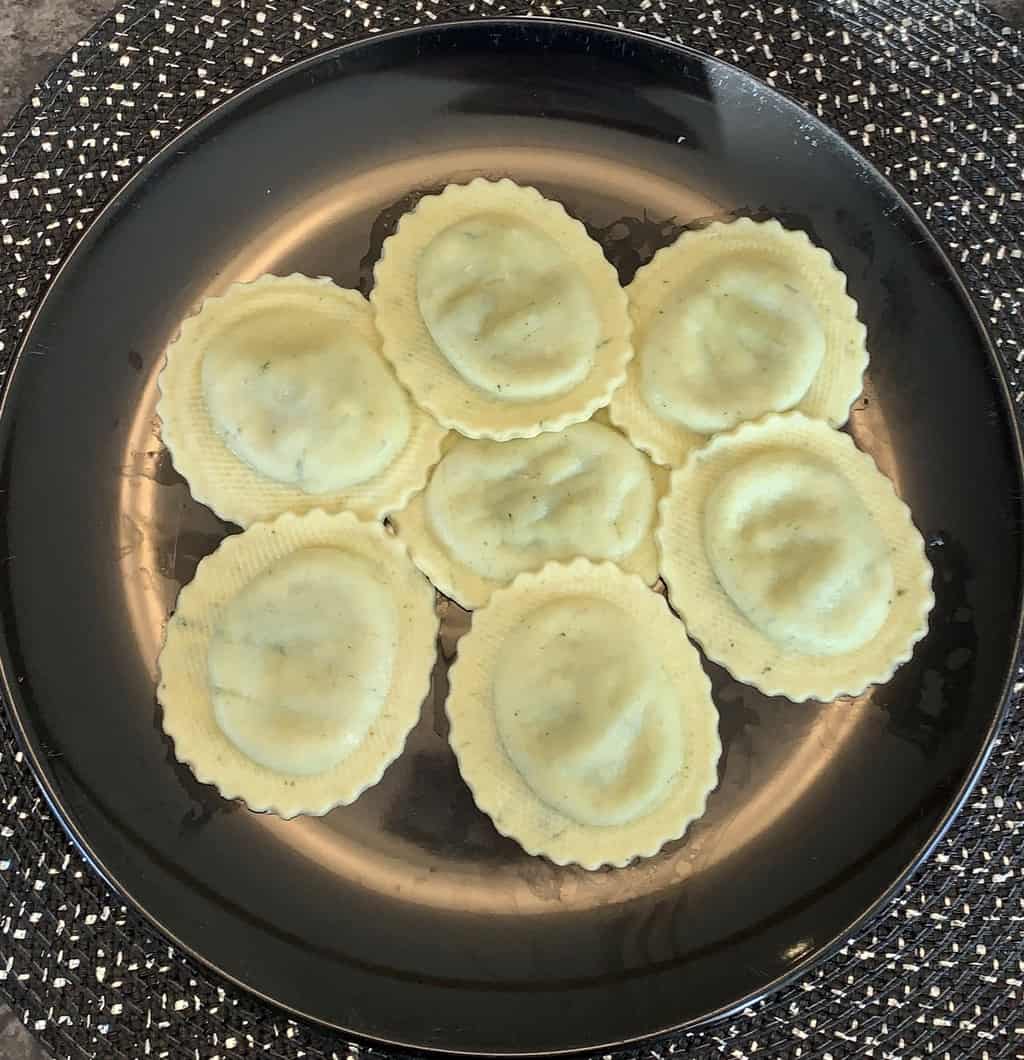 Taste
These are BIG ravioli that are super filling! At first glance, they don't appear to have that much filling but when you cut into them you can clearly see the mixture of cheese and spinach in each ravioli. I would definitely appreciate a tad bit more filling (who wouldn't?) but there's enough filling to make the ravioli extremely flavorful and tasty. The asiago and ricotta are the two flavors of cheese that are most noticeable. I found I wasn't really able to taste the spinach. The parmesan definitely isn't pungent or strong. When I cooked the ravioli according to package instructions the ravioli became soft but maintained an al dente firmness. If you don't know what al dente is you can read more about it here! I suggest following the cooking instructions. The ravioli pairs well with either tomato sauce, plain butter sauce, pesto or an alfredo sauce. It also goes well with chicken or meatballs!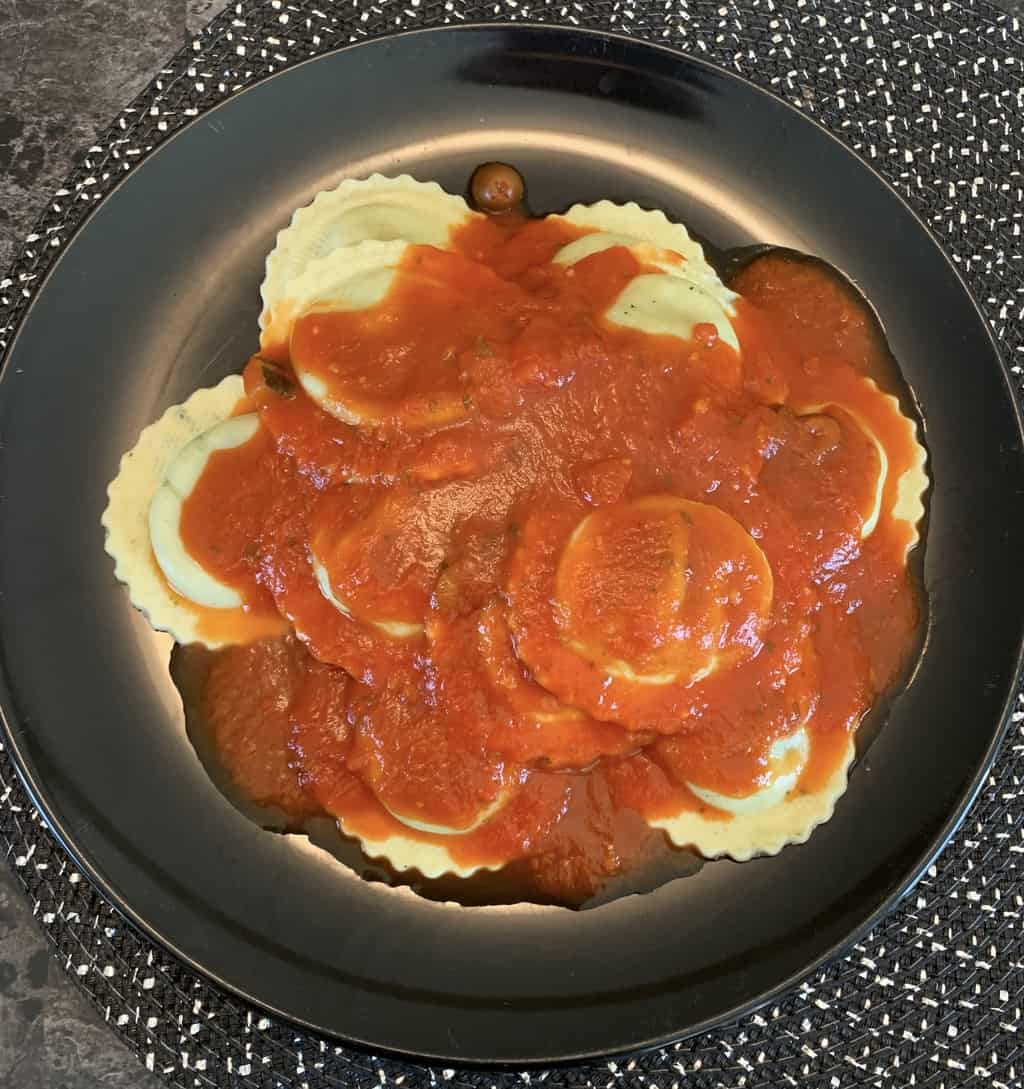 Cost
You get a two-pack, 1.1 kilograms of ravioli from Costco for $10.99 Canadian (regular price). The price seems reasonable to me when I consider how tasty this ravioli is and that it's a fresh pasta. Most fresh pasta at the grocery store is on the expensive side.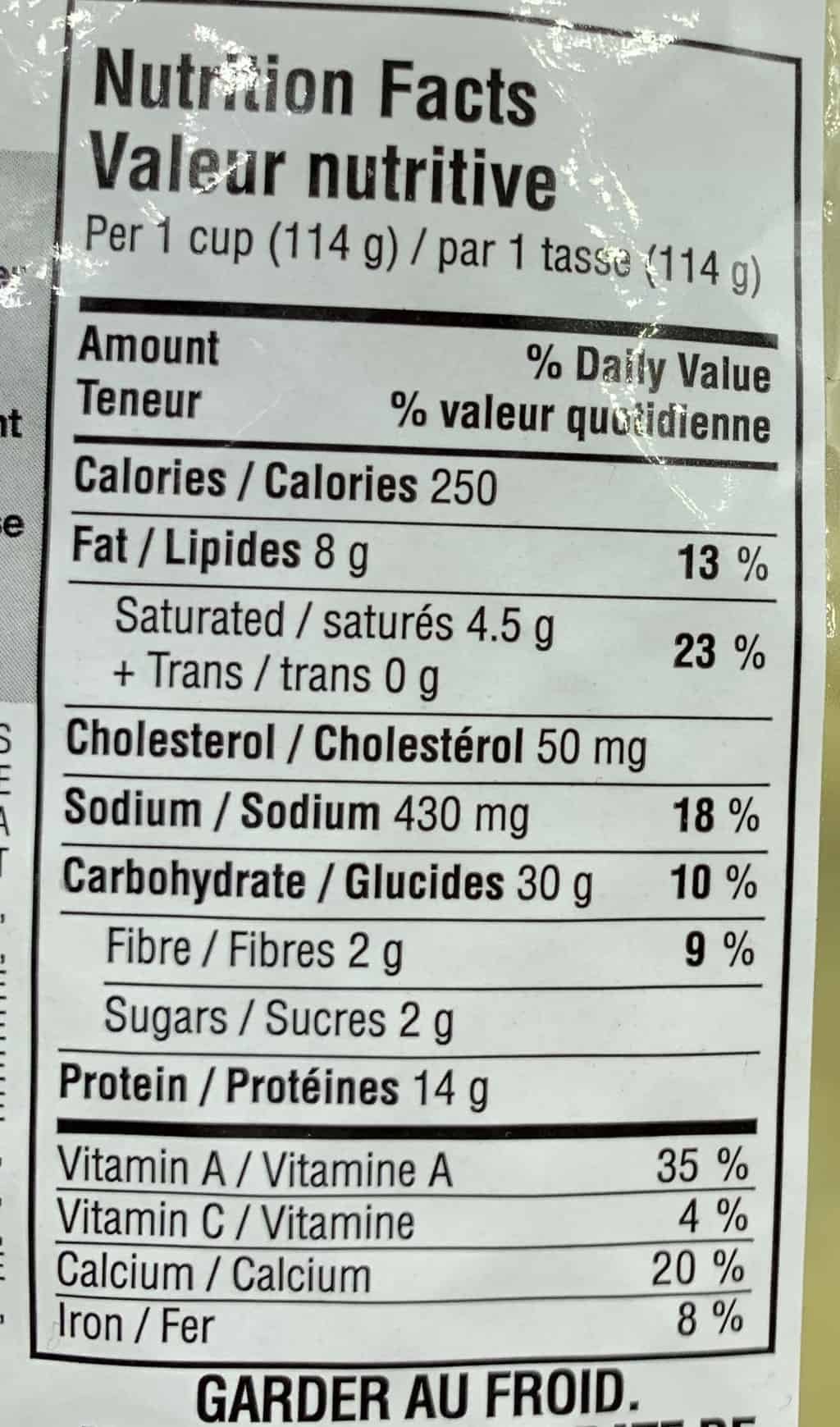 Convenience
The ravioli was very simple to cook. I boiled some water, threw it in the pot and waited about five minutes before draining it. The ravioli was cooked just perfectly, not too firm and not overly cooked and mushy. The ravioli's best before date was about five weeks from the date I purchased it and it needs to be kept refrigerated. I found leftovers froze fine!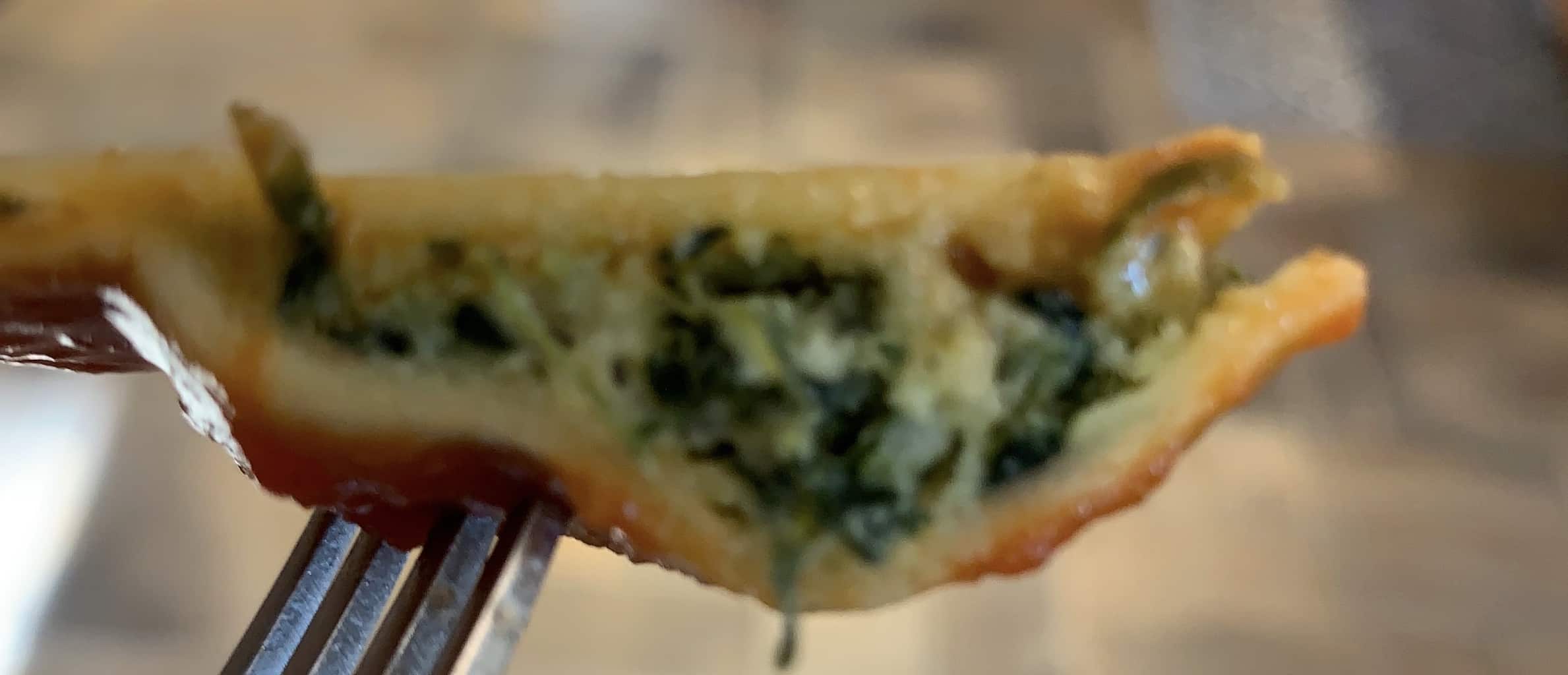 Nutrition
The Costco Monterey Gourmet Foods Spinach & Cheese Ravioli has no added preservatives or artificial flavors. A one-cup serving of the ravioli is 250 calories, eight grams of fat, 430 grams of sodium, 14 grams of protein and two grams of sugar. That's actually quite a bit of protein for a pasta! This ravioli is definitely not lacking in sodium, fat or calories so I recommend practicing portion control. It's so good it's easy to eat quite a bit!
I would definitely repurchase this ravioli, especially if I find it on sale. It's versatile and delicious and I like that it's higher in protein for a pasta
Taste: 9/10
Cost: 7.5/10
Convenience: 9/10
Nutrition: 7/10
Which do you prefer? Ravioli or tortellini? Are you a stuffed pasta fan or not?