Real stawberries and chocolate combined!
Please note that this review was not paid for or sponsored by any third party. I purchased this product with my own money and the opinions in this review are strictly my own. I am not affiliated with Costco or any of its suppliers. I am just a fan of the company. I write these reviews to help my fellow shoppers.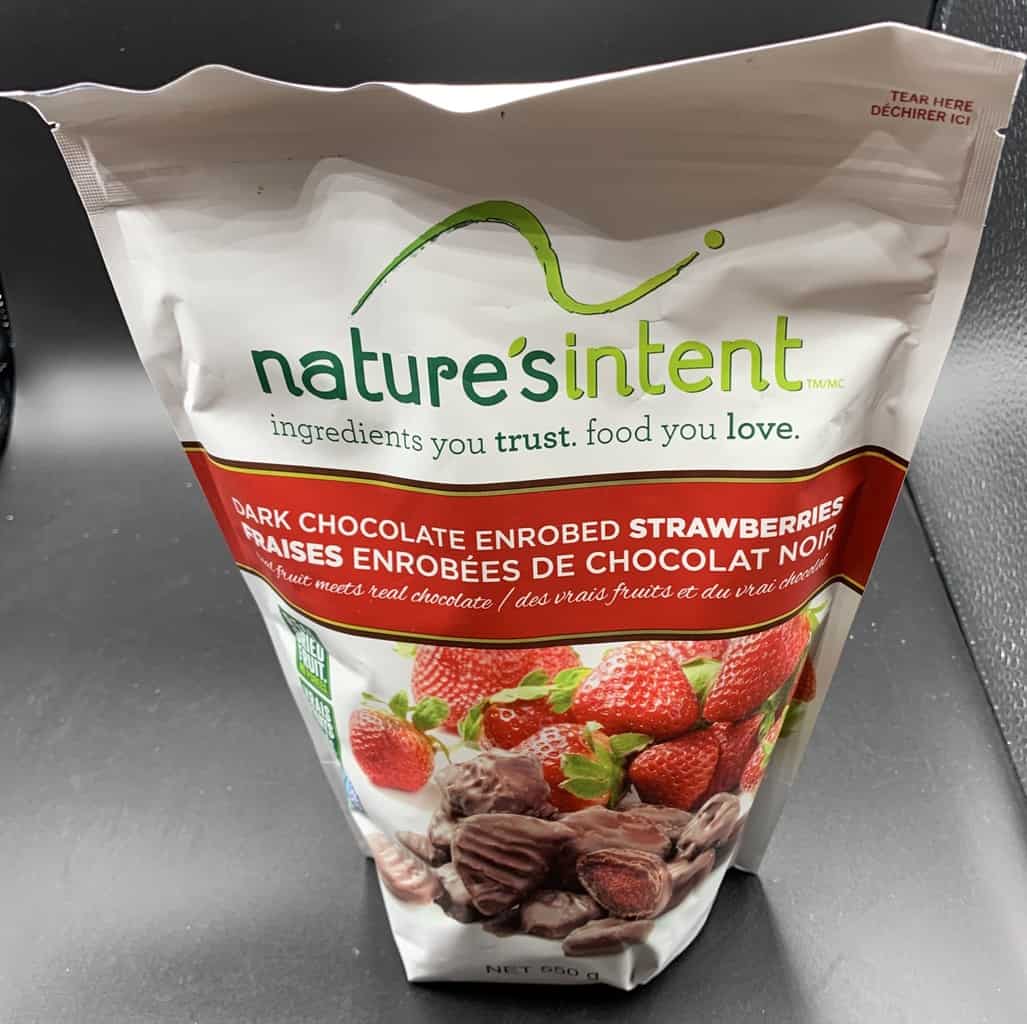 Today I'm reviewing these Costco Nature's Intent Dark Chocolate Enrobed Strawberries! You can find them in the snack aisle near the front of the store.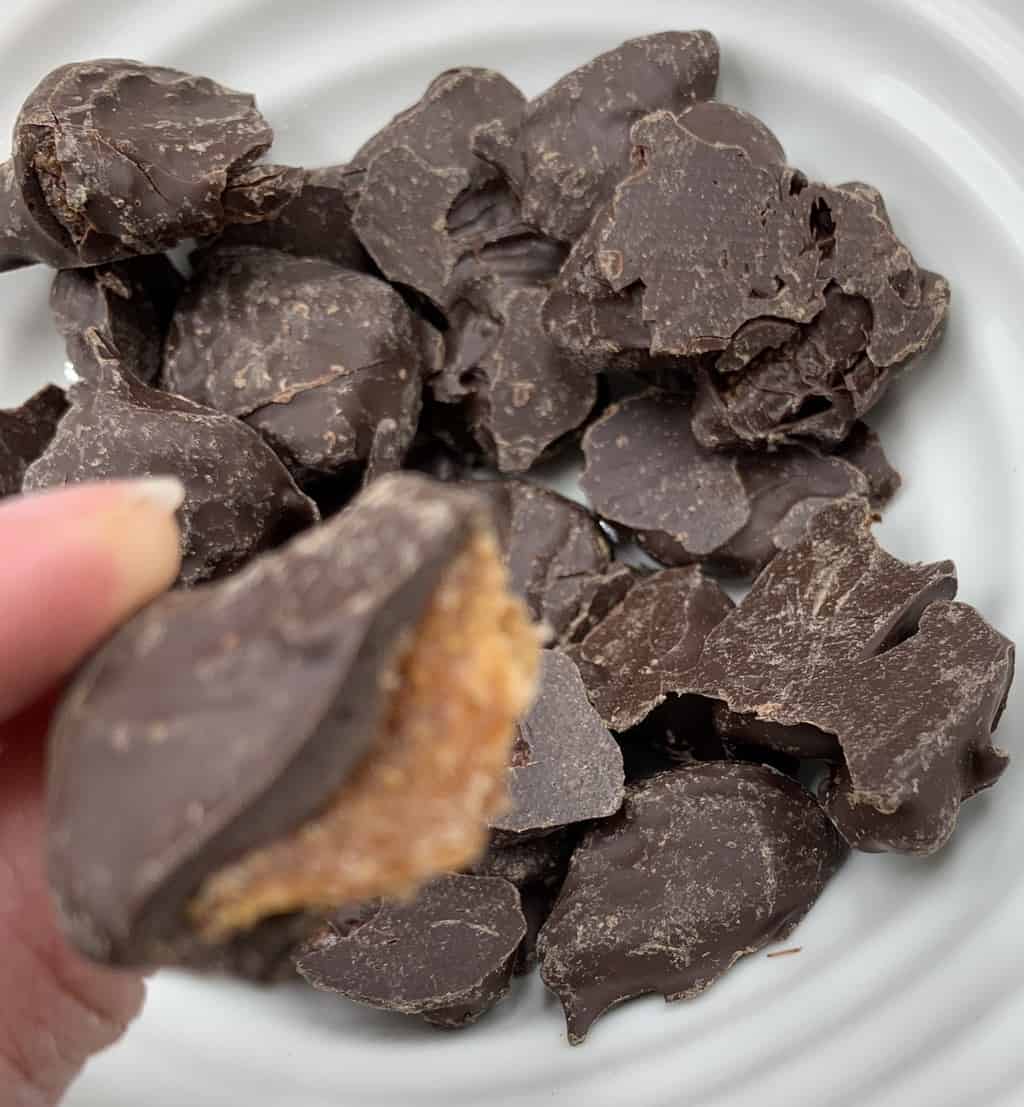 Taste
These aren't exactly amazing but they're pretty ok! When I bought them I initially was thinking these would taste like a crunchy freeze-dried strawberry with a dark chocolate coating but strawberry part is more like a gummy/jelly. The strawberry is more candy tasting than real strawberry tasting but that's likely because of the added sugar. The dark chocolate on the outside isn't overly sweet and compliments the strawberry flavor. The chocolate also melts pretty fast in your mouth leaving so you're left with the chewy gummy strawberry. Although they sound very natural these don't taste exactly natural. If the idea of a strawberry gummy coated in dark chocolate gets you excited you'll probably really love these.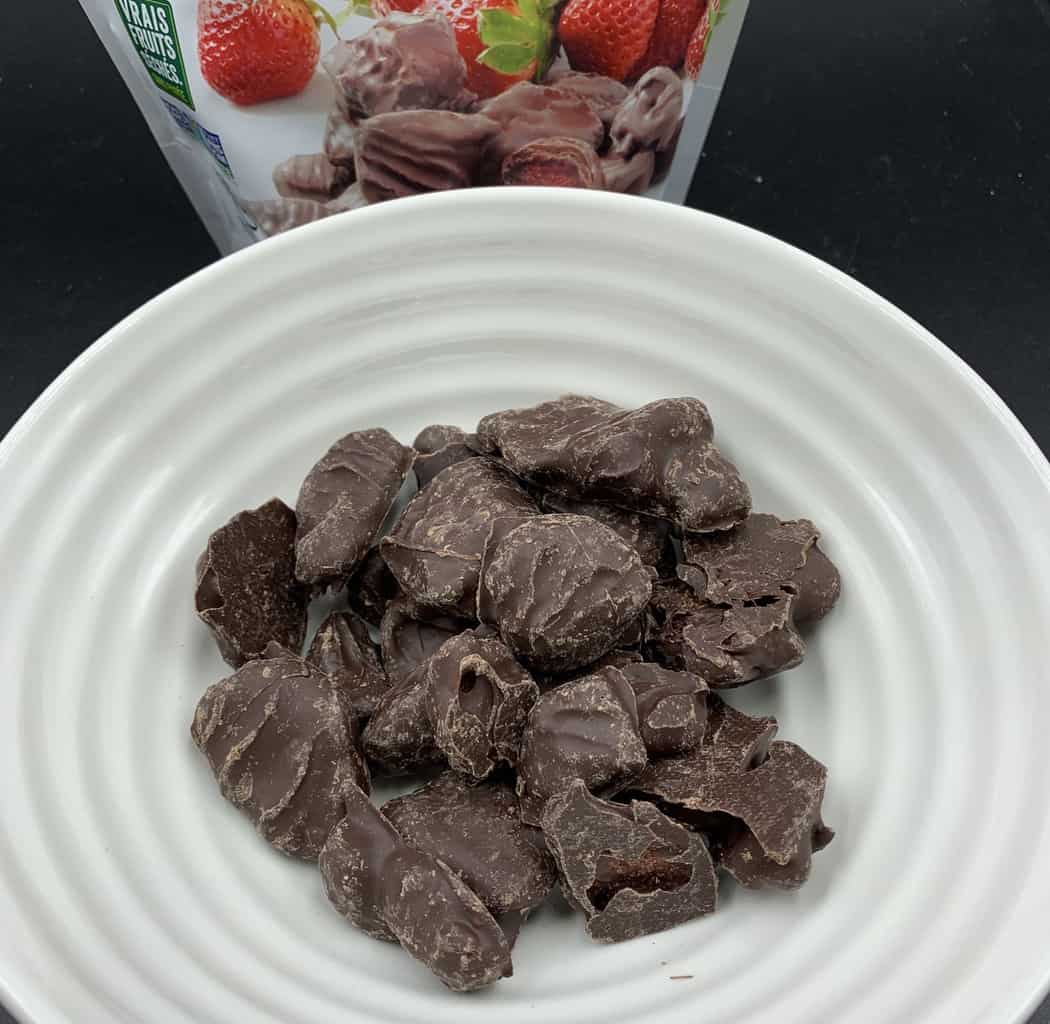 Cost
This 550 gram bag of Nature's Intent Dark Chocolate Enrobed Strawberries cost me $13.99 Canadian. In my opinion, a little on the expensive side!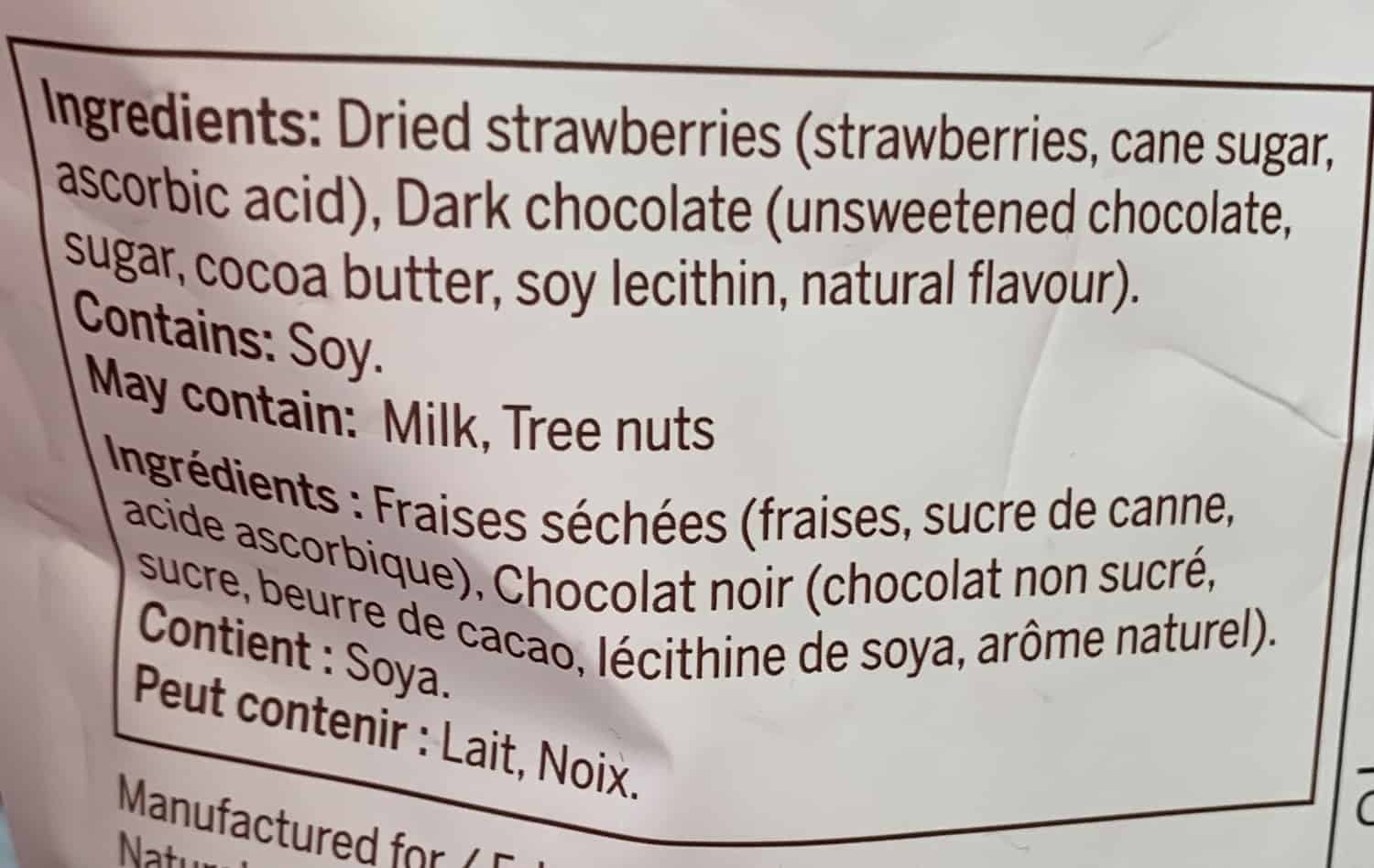 Convenience
The best before date is about nine months from the date I purchased the bag and the bag is resealable which a bonus is always! One thing I noticed is that the dark chocolate strawberries all clump together so I couldn't really tell how many I was actually eating each time.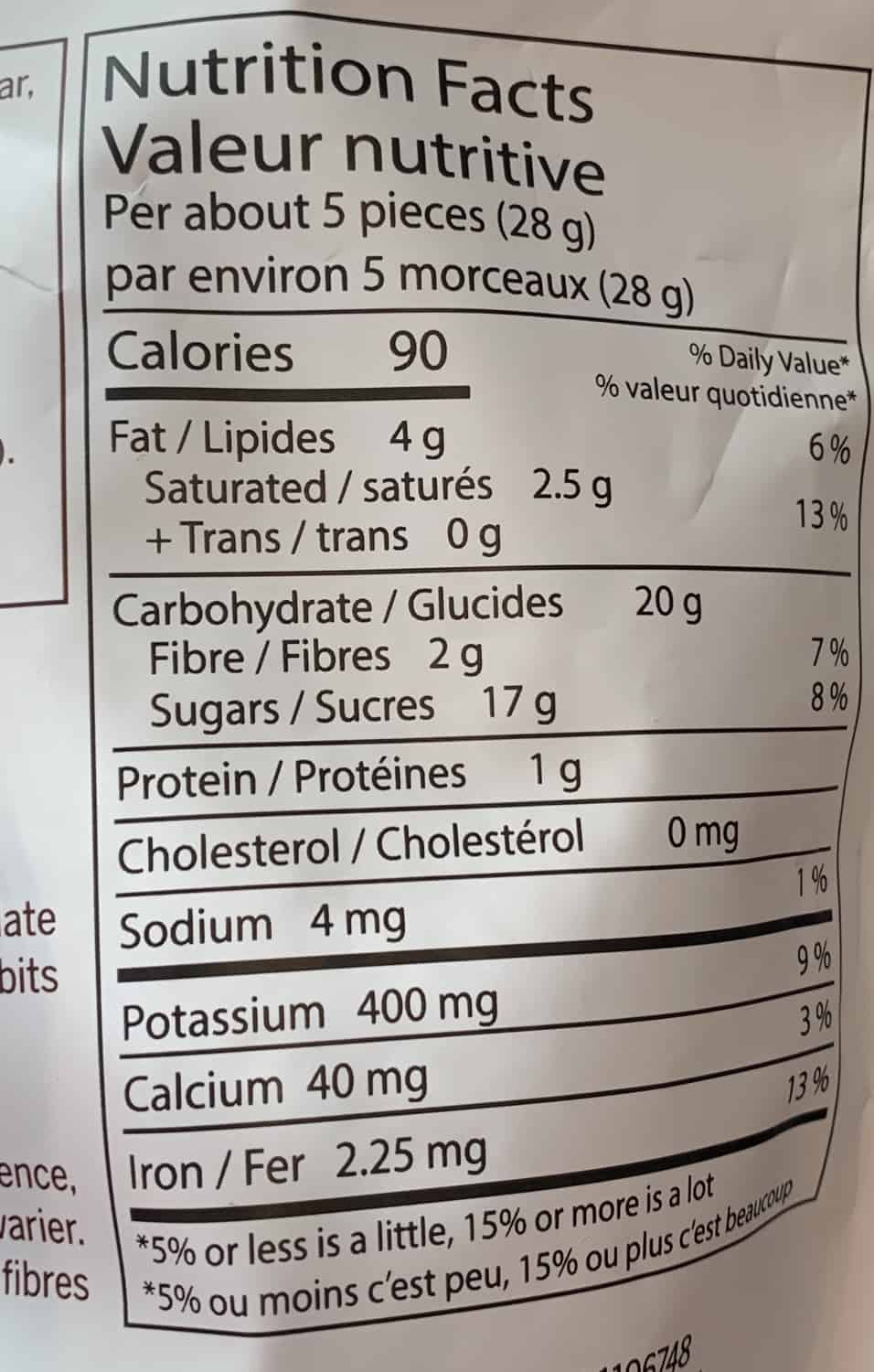 Nutrition
The dark chocolate enrobed strawberries are NON-GMO, certified gluten free and contain real dried fruit. The first ingredient listed is dried strawberries however they're sweetened with cane sugar so that kind of takes away from the whole real dried fruit part. For "about" five pieces there's 90 calories, four grams of fat, 17 grams of sugar, 4 mg of sodium, 20 grams of carbohydrates, one gram of protein and two grams of fibre. Soy is listed as part of the dark chocolate ingredients. The bag also states the dark chocolate enrobed strawberries may contain milk and tree nuts.
These are okay and I have no real complaints but they're definitely not my favorite chocolate treat!
Taste: 7.5/10
Cost: 7/10
Convenience: 9.5/10
Nutrition: 2/10
What's your favorite chocolate covered fruit?