Healthy whole-grain organic cereal.
Please note that this review was not paid for or sponsored by any third party. I purchased this product with my own money and the opinions in this review are strictly my own. I am not affiliated with Costco or any of its suppliers. I am just a fan of the company. I write these reviews to help my fellow shoppers.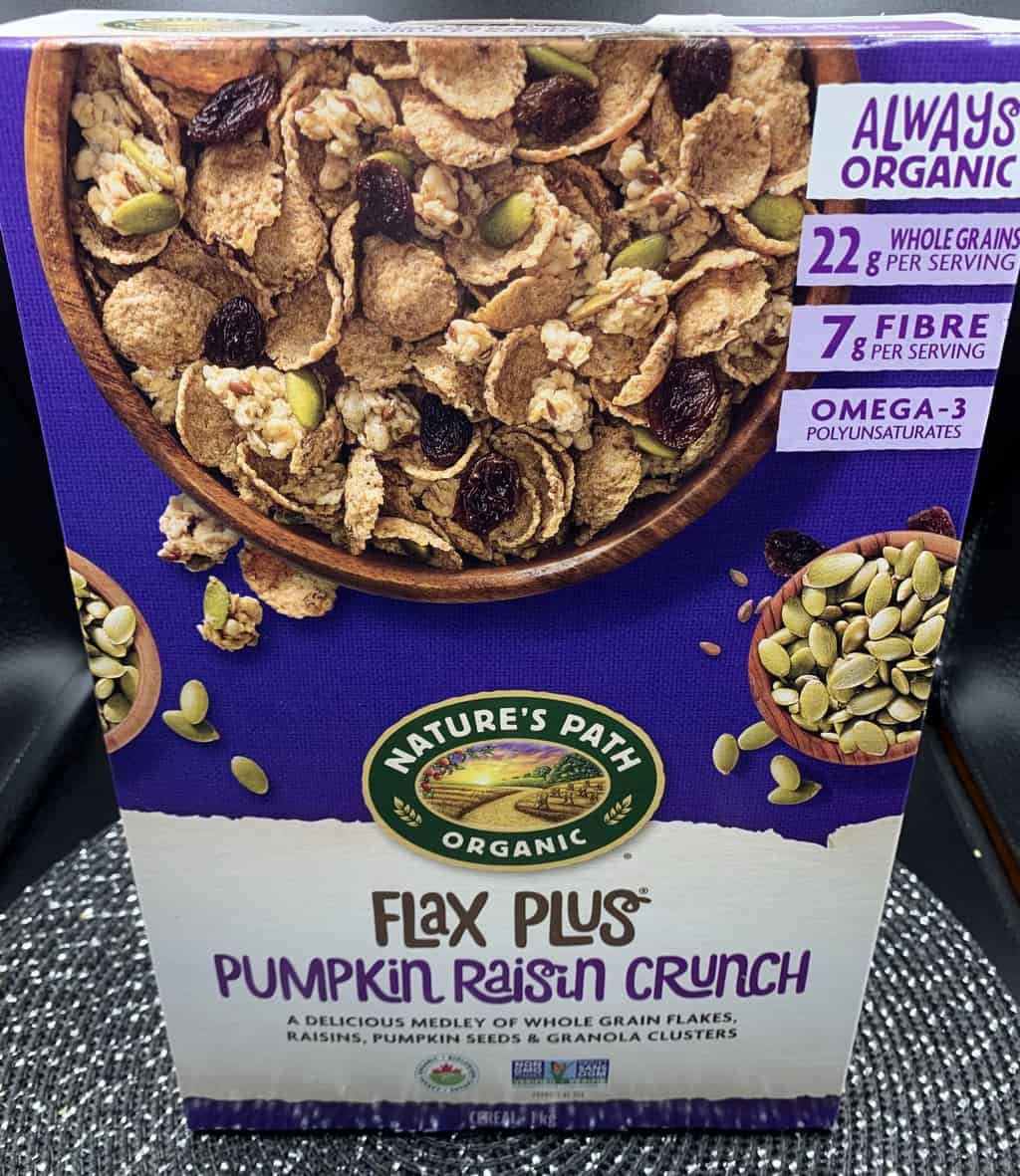 I have been wanting to try the Nature's Path Flax Plus Pumpkin Raisin Crunch from Costco for a really long time. I know there are some individuals who absolutely detest raisins but that is not me. I didn't love them as a kid but now that I'm an adult I like them in cookies, cereal and cinnamon buns.
Taste
This cereal is definitely pretty yummy AND healthy tasting. There are lots of bran flakes with a small amount of pumpkin seeds, granola clusters and raisins. This definitely doesn't taste like a sugary cereal and it actually has a bit of an earthy taste to it. There's a slight hint of cinnamon on the granola clusters and the raisins add some sweetness but other than that there are just simple ingredients combined to make a hearty cereal.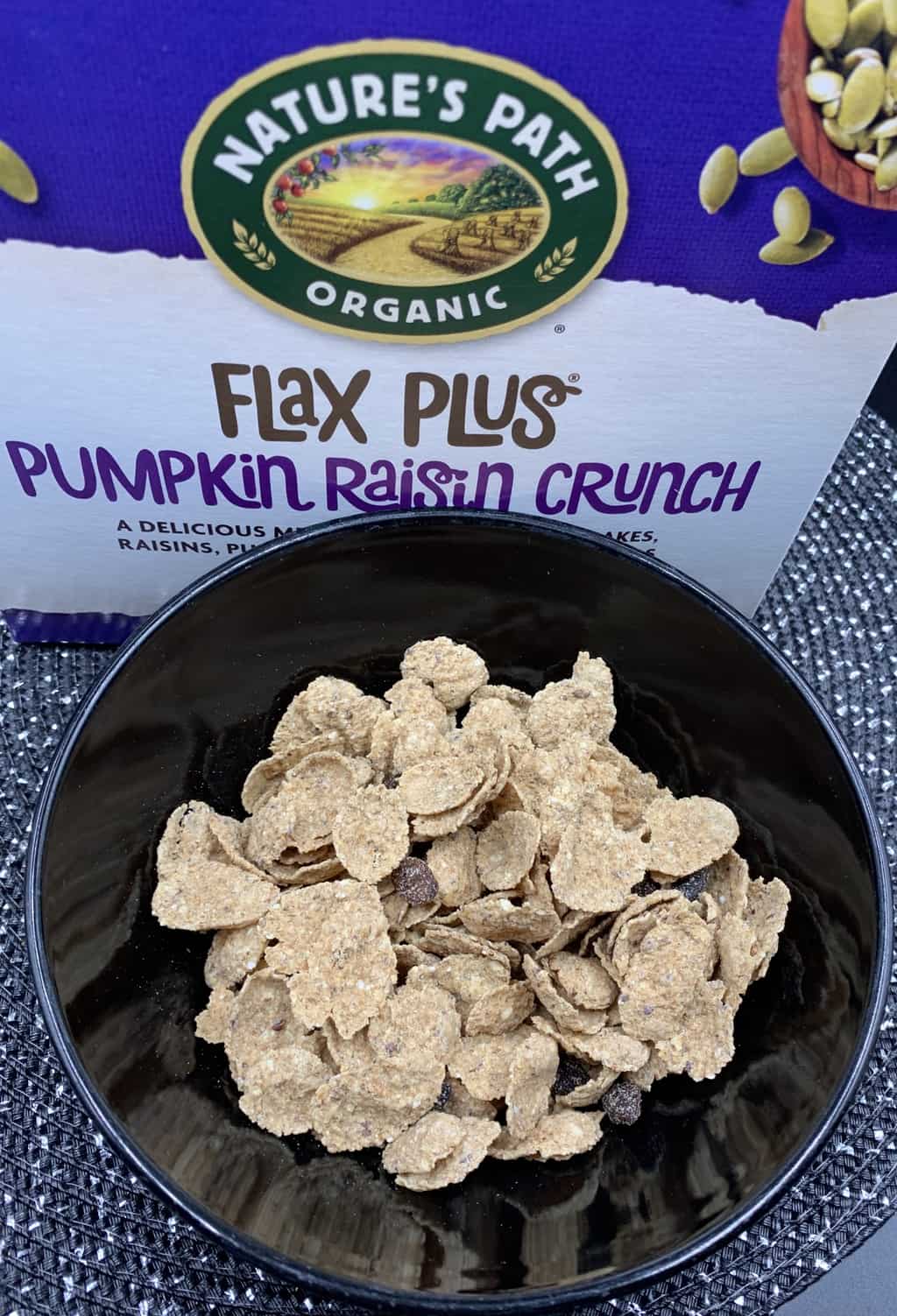 Cost
This cereal isn't the cheapest. I purchased the one kilogram box $9.99 Canadian, not on sale. The cereal ingredients are mainly organic and a kilogram of cereal is quite a bit for $9.99! I find anything that's marketed as healthy or organic is a little bit more expensive. I'm sure this goes on sale at times at Costco and would definitely try to pick it up when it's on sale.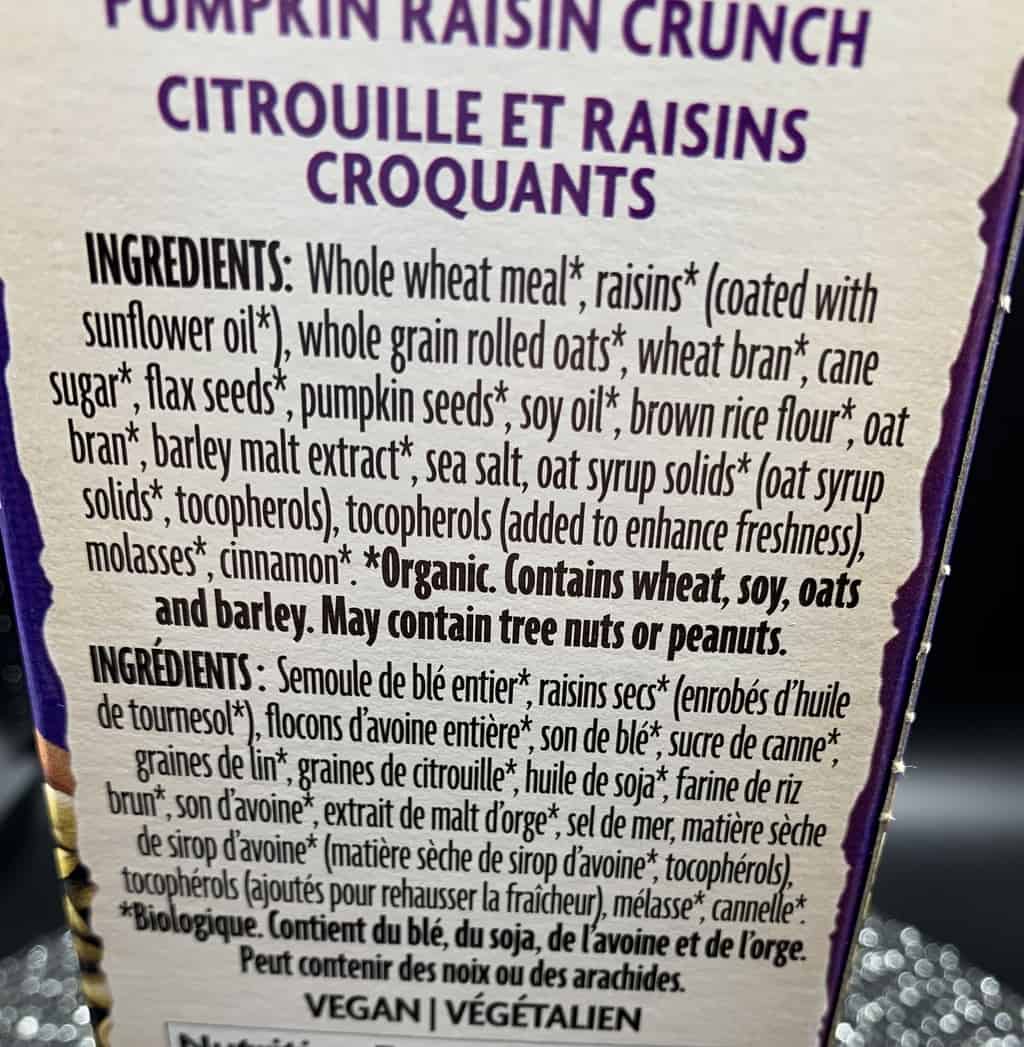 Convenience
Cereal is a convenient breakfast, lunch, snack or even dinner. You can eat it dry or with milk or mix It into yogurt. The best before date on the cereal is quite long however if you're a single person who only eats cereal once a week you might find this box to be a little big for your liking. If you have someone in your house that was anything like my brother growing up then this box will probably be polished off within a week.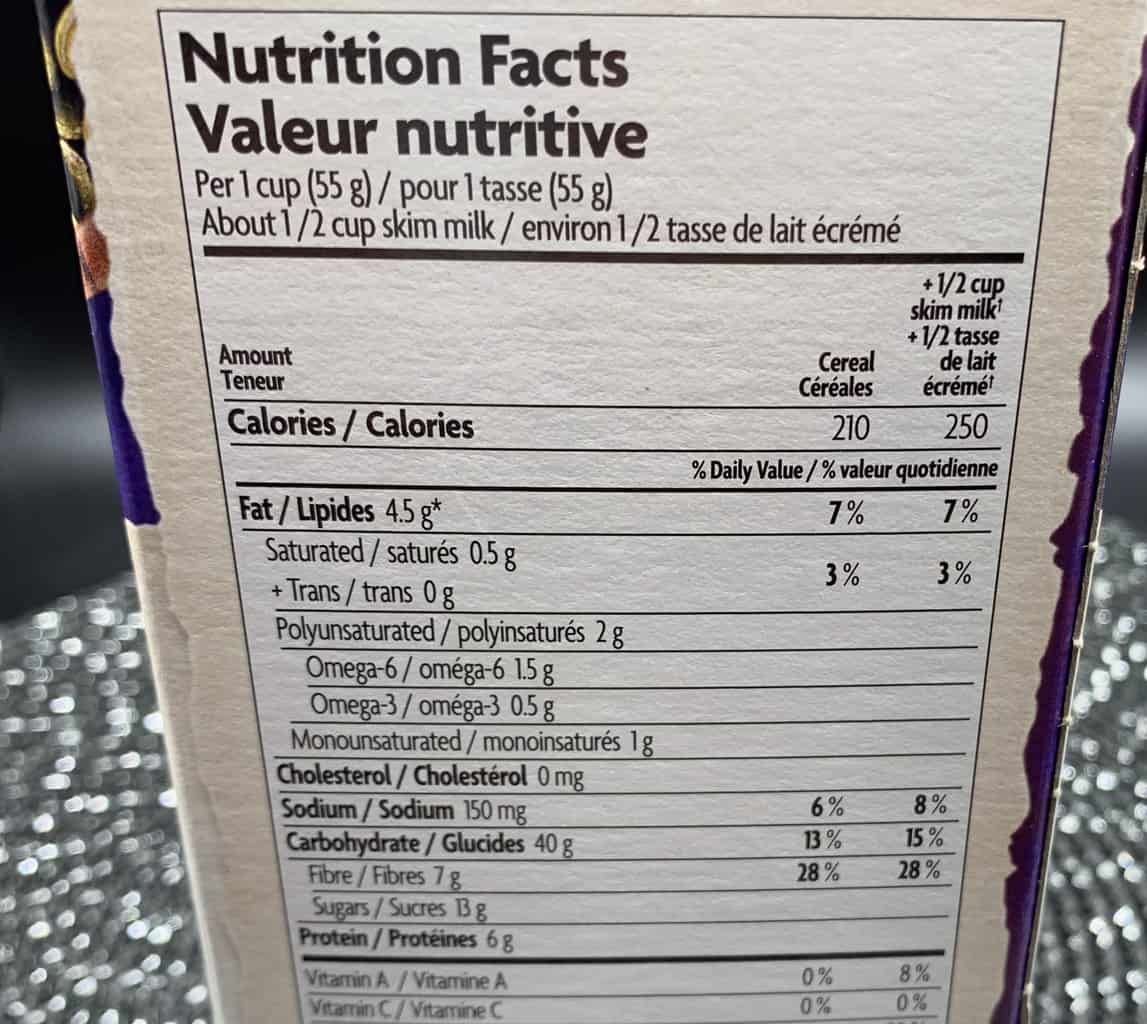 Nutrition
There's a lot of healthy ingredients going on in this cereal! Whole wheat meal, whole grain rolled oats, wheat bran, flax seeds, pumpkin seeds, oat bran and raisins. Just an FYI, it does have cane sugar and soy oil in the ingredients list. One cup of cereal is 210 calories, four and a half grams of fat, seven grams of fibre, thirteen grams of sugar and six grams of protein. Although the sugar is slightly higher than I'd like to see, it's most likely coming from the raisins. If you're not on the keto diet or watching your carbs closely and practice portion control this cereal makes for a reasonably healthy breakfast.
I love cereal for breakfast but feel like it's been given a bad reputation lately. Although there might be a few breakfast options that others claim is much healthier, I think a very important part about food is how much you enjoy it. I'm back on the cereal bandwagon and really enjoyed this cereal from Costco.
Taste: 9/10
Cost: 7/10
Convenience: 10/10
Nutrition: 7/10
Have you had this cereal? What did you think? How do you feel about buying massive boxes of cereal? Do you get tired of it?