Organic cooked beets ready to eat!
Please note that this review was not paid for or sponsored by any third party. I purchased this product with my own money and the opinions in this review are strictly my own. I am not affiliated with Costco or any of its suppliers. I am just a fan of the company. I write these reviews to help my fellow shoppers.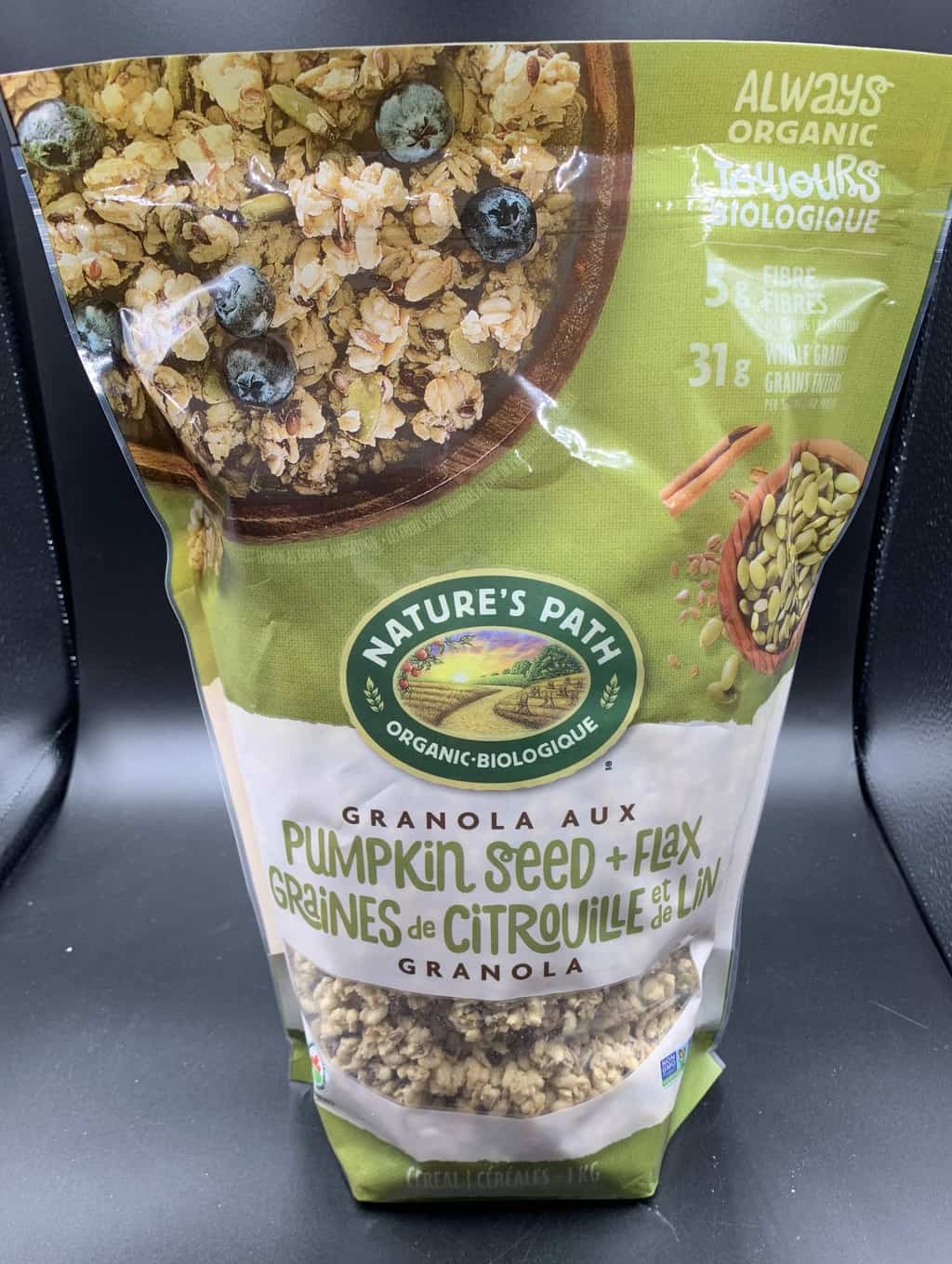 I absolutely love granola on fresh fruit and yogurt! It's probably my favorite breakfast to have during the week or at home on the weekend. Today I'm reviewing a perfect every day granola I picked up from Costco. The Nature's Path Organic Pumpkin Seed + Flax granola!
Taste
This granola is a lot simpler than other granolas I've had from Costco but I really like it. It's less crunchy than other granolas and also doesn't have the huge chunks so I feel like it's a better granola for those that want to eat it plain with milk as a breakfast cereal. I've reviewed the Costco Kirkland Signature Nature's Path Organic Ancient Grains Granola as well as the Costco Nature's Path Cashew Butter & Coconut granola and feel like those are slightly sweeter, crunchier and have more of those large chunks. There's lots of pumpkin seeds throughout the granola as well as flax seeds. The granola has a touch of cinnamon and is lightly sweetened. This granola is pretty basic and isn't my favorite Costco granola I've tried but I still enjoyed it.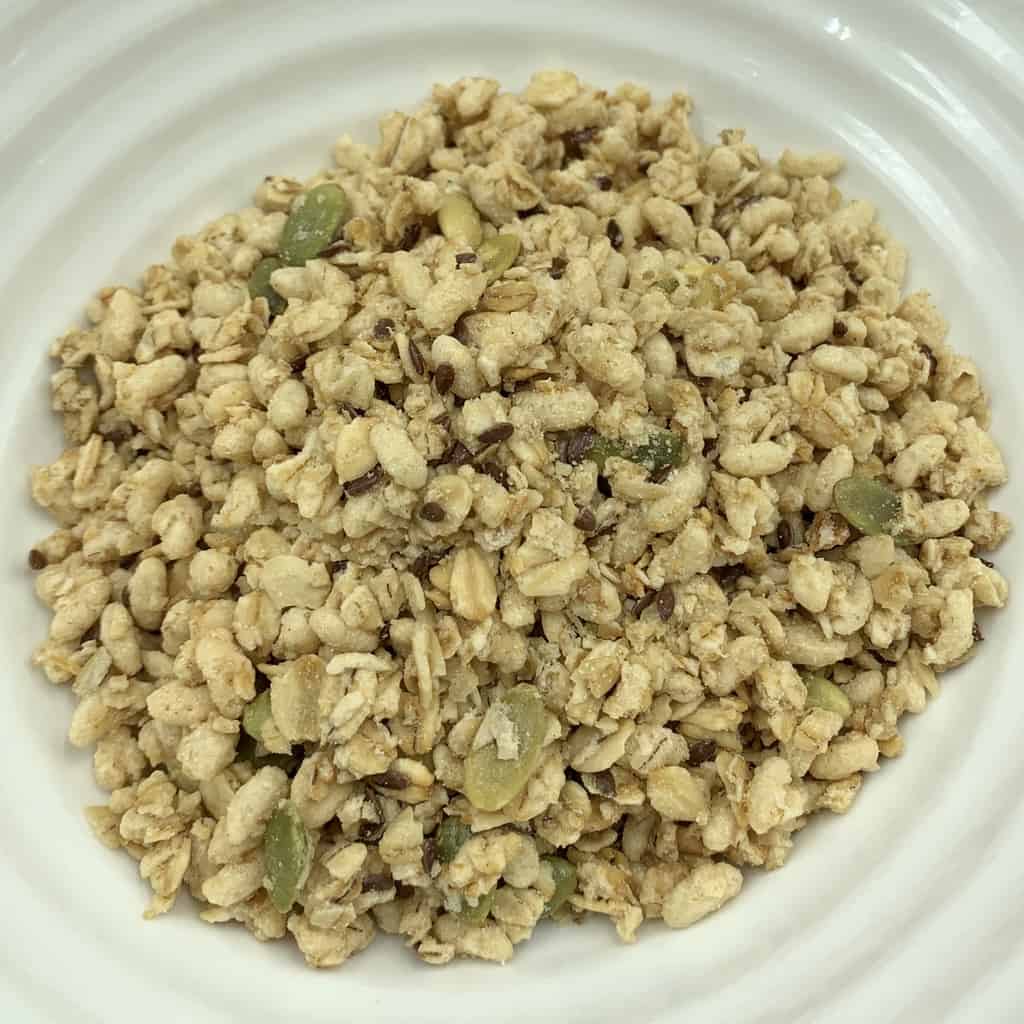 Cost
This 1kg bag of Nature's Path Organic Pumpkin Seed + Flax Granola cost $9.99 Canadian, regular price. I think this is reasonably priced for a pretty large bag of granola!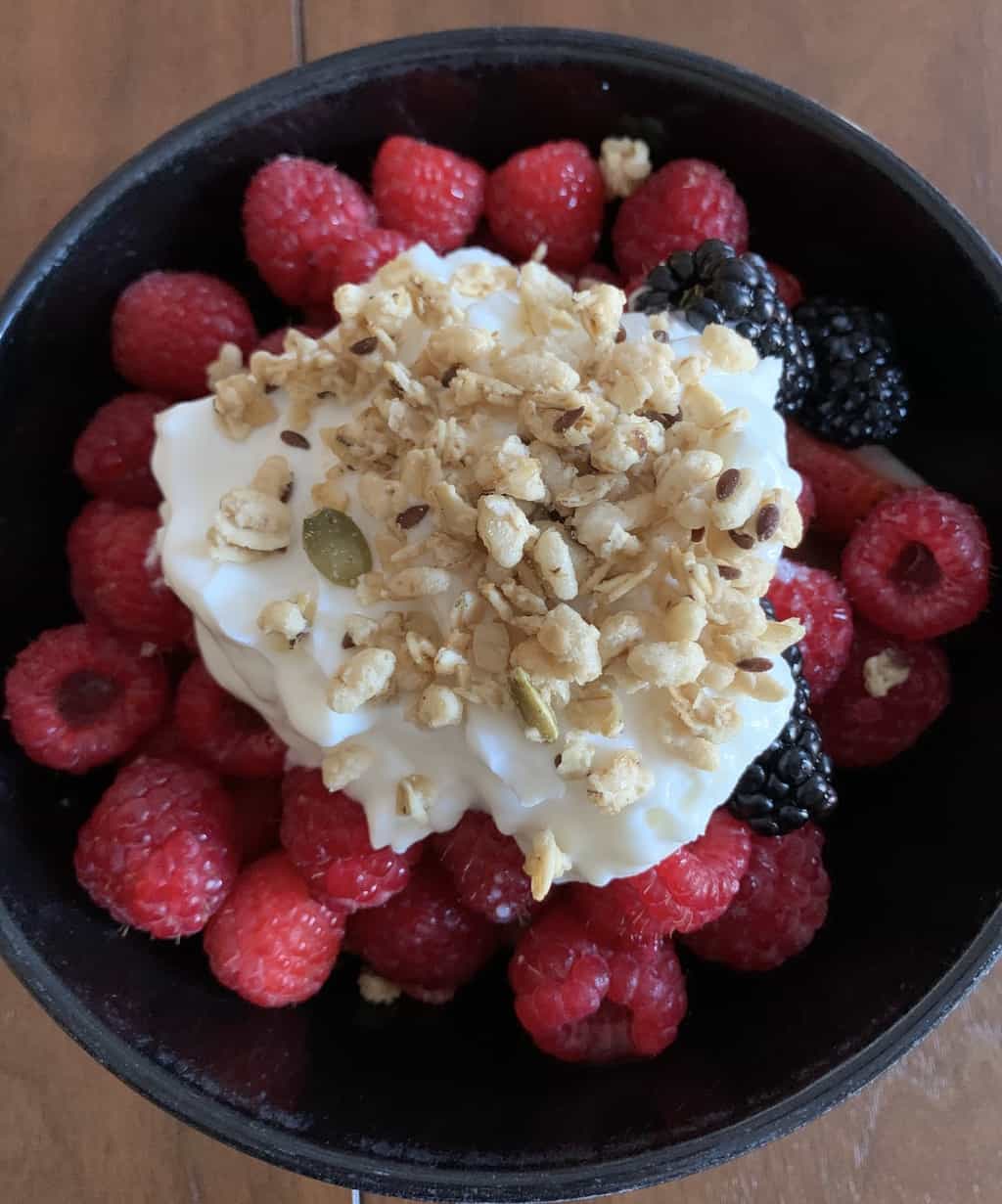 Convenience
The best before date is about nine months from the date I purchased the granola and the bag is also resealable. You can eat this granola plain as a snack, with milk, on fruit, on top of your smoothie or even with yogurt.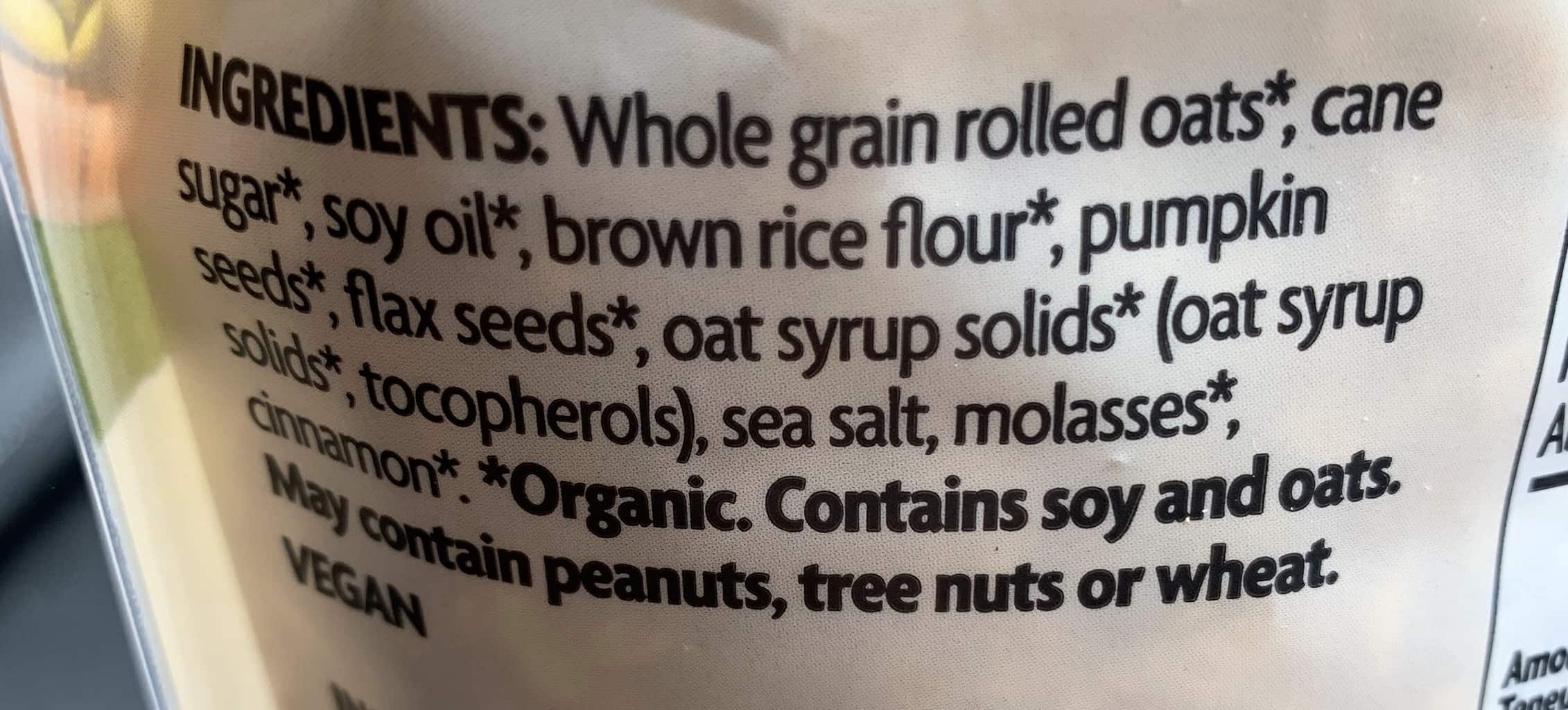 Nutrition
It's so easy to eat a large serving of this granola! A ¾ cup serving is 260 calories, 10 grams of fat, 10 grams of sugar, six grams of protein, five grams of fibre, 45 mg of sodium and 37 grams of carbohydrates. The second ingredient listed is cane sugar so this isn't sugar-free. Also not gluten-free or nut-free.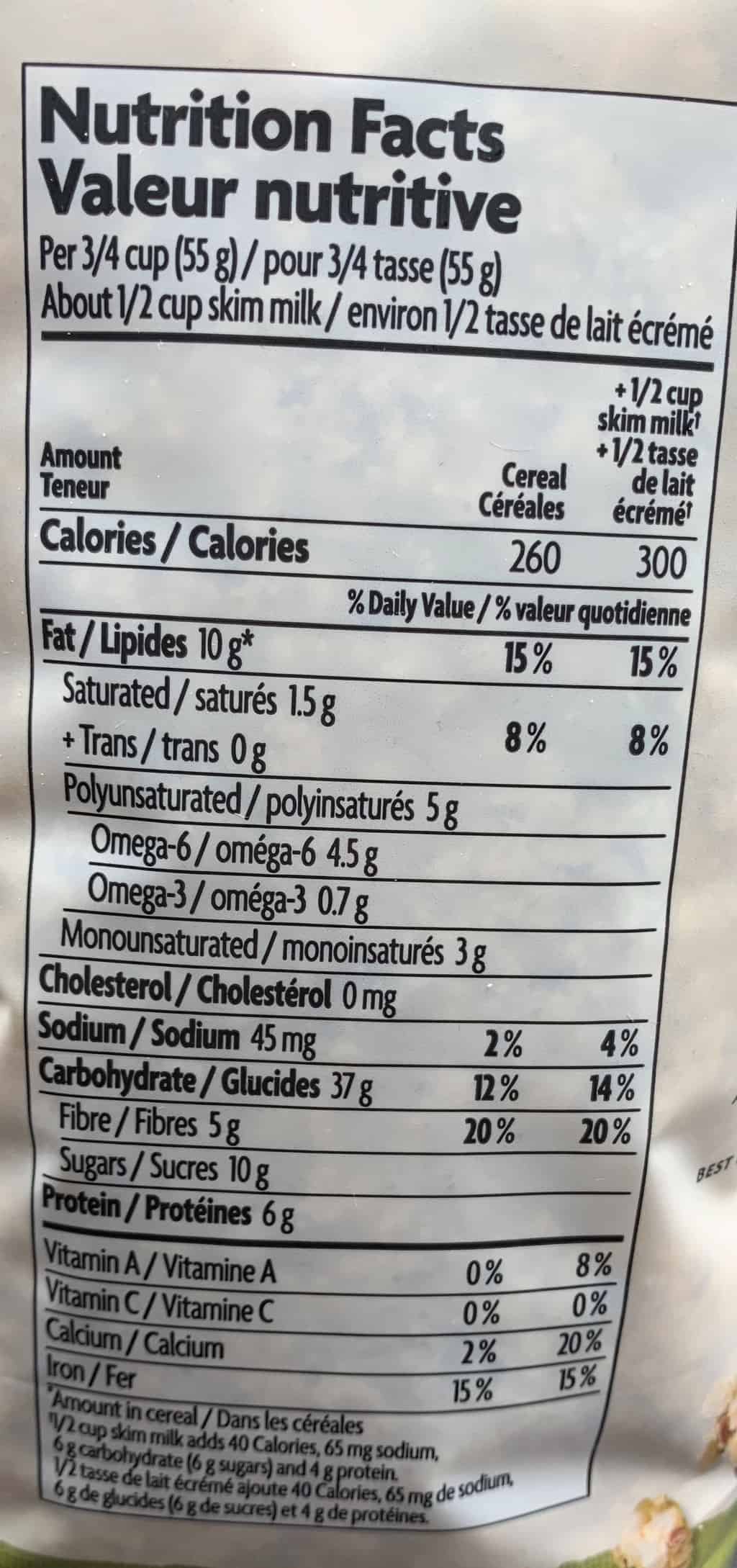 If I had to choose my favorite granola I'd probably pick the Cashew Butter & Coconut Granola from Nature's Path Organic available at Costco.
Taste: 8/10
Cost: 8/10
Convenience: 10/10
Nutrition: 5/10
What ingredients would your dream granola have? Mine would have pecans, almonds, flax seeds, hemp hearts, rolled oats, dried apricot chunks and LOTS of cinnamon!