Vanilla and fudge or vanilla and caramel, take your pick!
Please note that this review was not paid for or sponsored by any third party. I purchased this product with my own money and the opinions in this review are strictly my own. I am not affiliated with Costco or any of its suppliers. I am just a fan of the company. I write these reviews to help my fellow shoppers.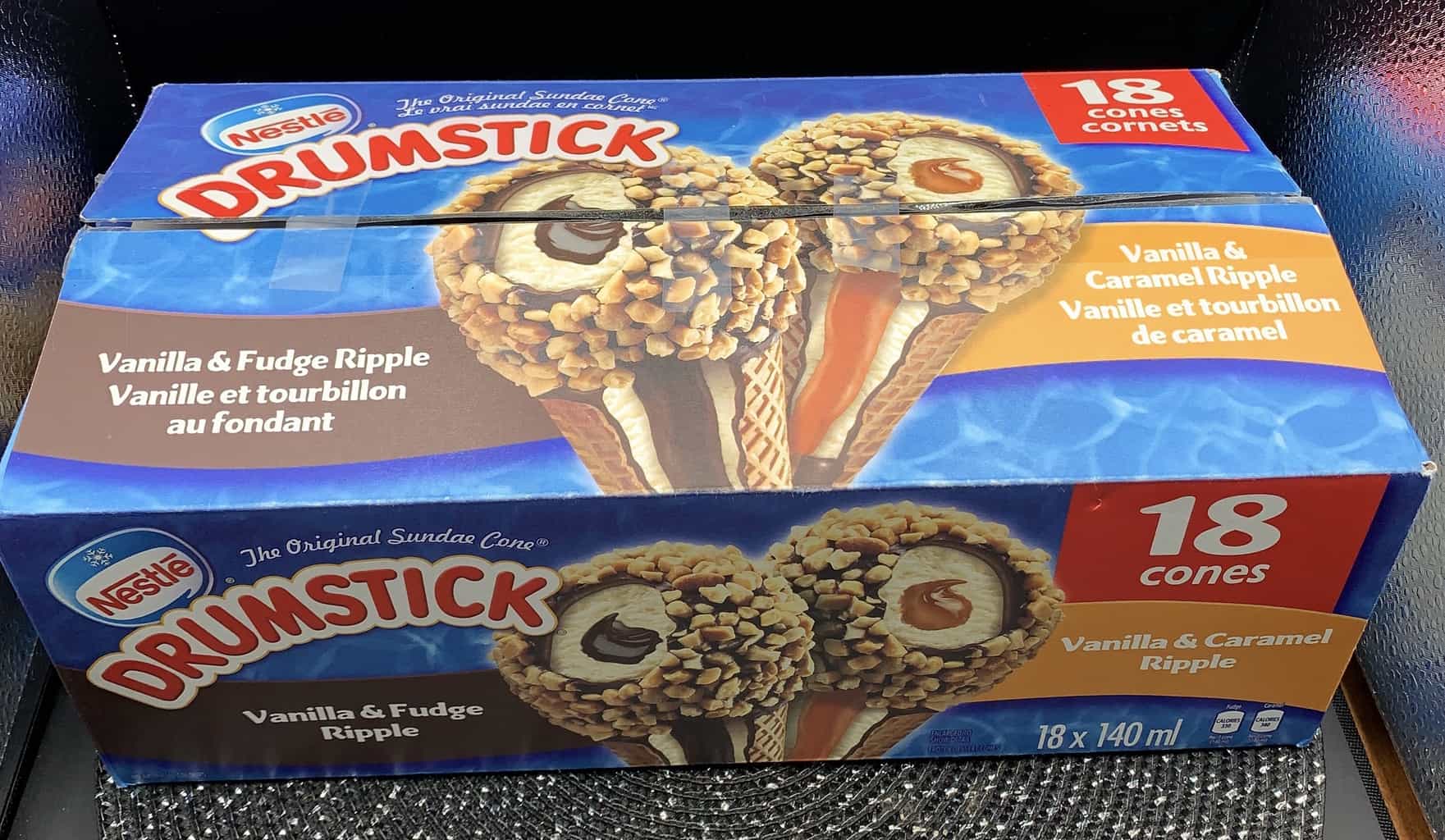 Summer is just around the corner so we need to get talking about ICE CREAM! I eat ice cream usually twice a week and it's one of my favorite desserts. Today I'm reviewing the Costco Nestle Drumstick Pack! Which includes the Vanilla & Fudge Ripple and Vanilla & Caramel Ripple flavors.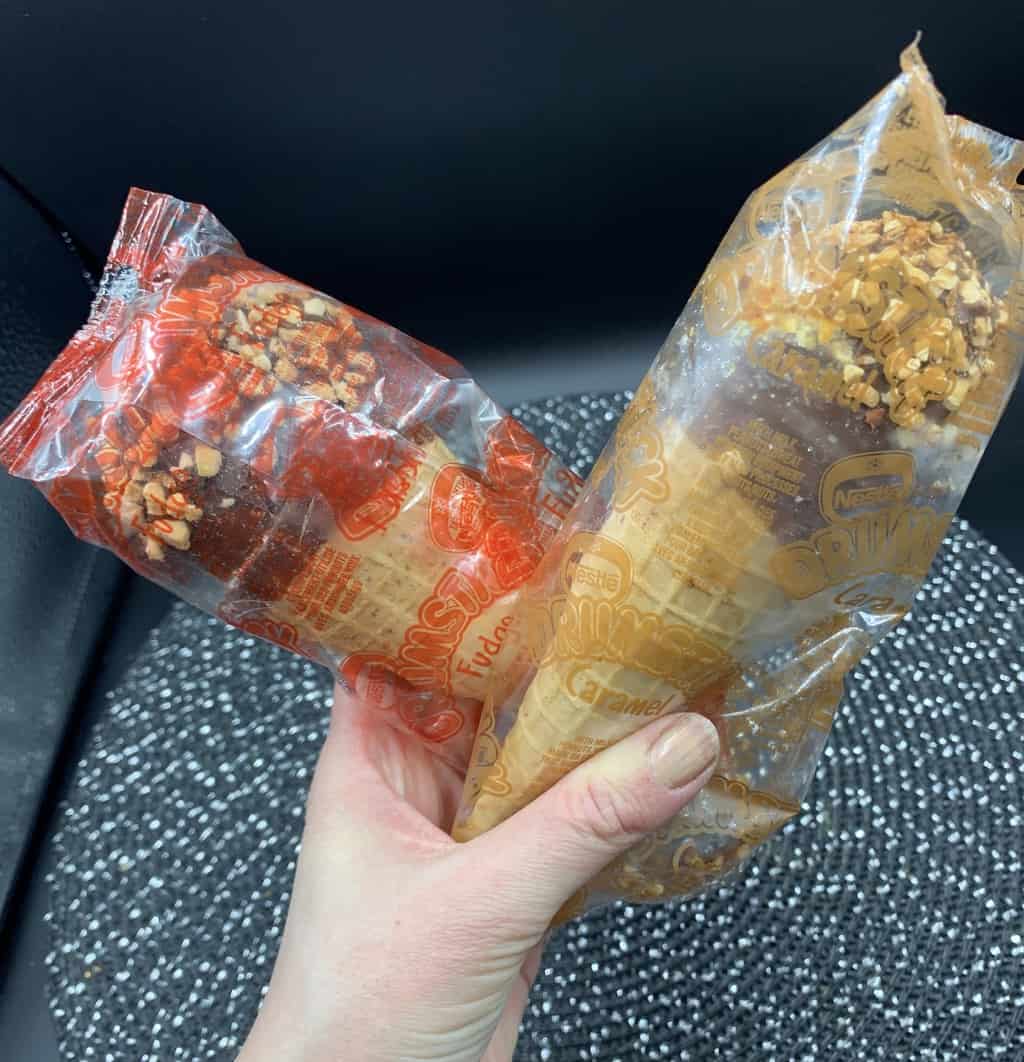 Taste
I'm going to be honest and say that I tend to eat a lot of premium ice cream. One of the reasons why I like the "premium" ice cream is that it has fewer, mostly natural ingredients. Considering I've been pretty spoiled with the ice cream I usually eat, the Nestle Drumsticks are actually pretty tasty. Each cone has flavorful, creamy, vanilla ice cream coated in a "chocolatey coating" with tiny morsels of roasted peanuts on top. The ice cream is decent but not as good as some premium brands. The chocolate and nuts on the outside create a crunchy contrast to the soft vanilla ice cream but I found the chocolate has a slightly waxy taste to it. Buried deep inside the vanilla ice cream is a dollop of gooey, sweet, fudge or caramel that makes a sweet surprise when you get past the outer ice cream. Unfortunately, the cones I had weren't at all crunchy and quite soft, I was able to basically unwrap the actual cone due to it being so soft but that may just be the box I got! The best part about these cones? The big chocolate chunk In the bottom tip of the cone, it's the perfect delicious surprise to finish off an already indulgent treat.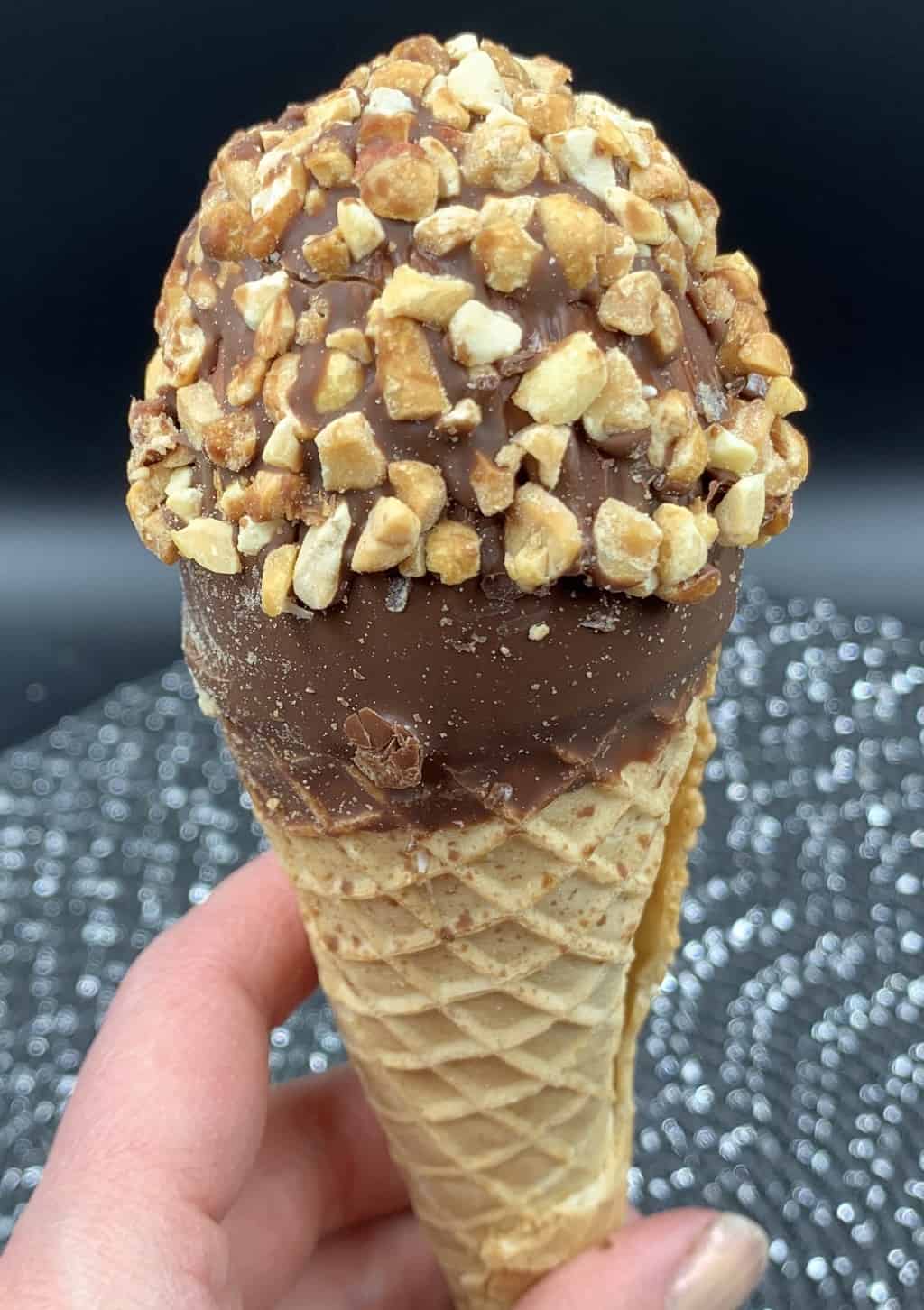 Cost
The box of 18 cones (9 of each flavor) cost me $13.49 Canadian on sale at Costco. Regular price is $18.49 Canadian. When I think about how much these cones sell for at a convenience store, the Costco price is definitely more reasonable, especially if you can get them on sale. They're definitely more of an expensive ice cream treat and not as cheap as some ice cream products can be!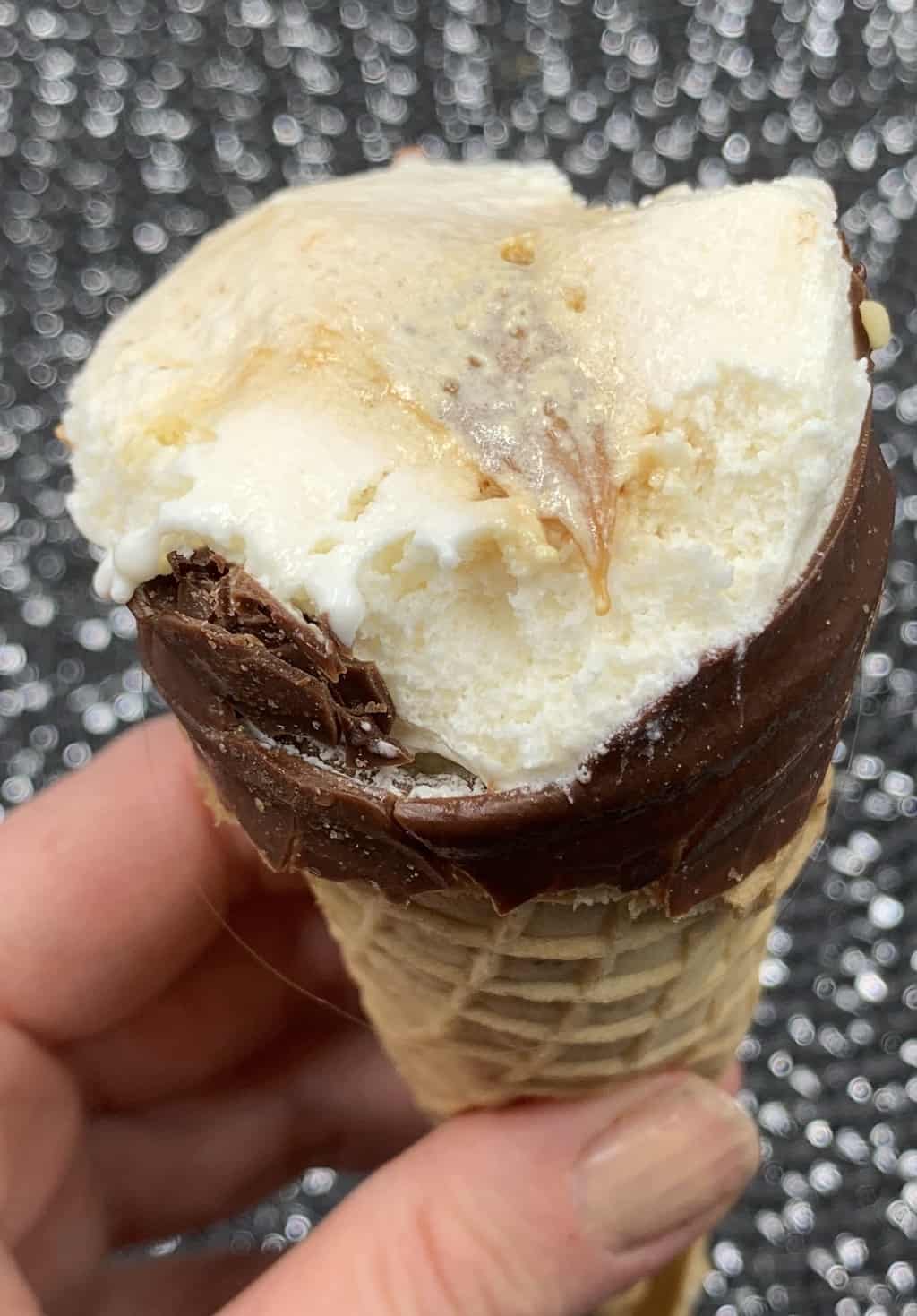 Convenience
Both kids and adults love these and they make a wonderful treat to have in the freezer during the Summer months! They come individually packaged so you can easily take one cone out at a time. Although they're kept in the freezer I find that if they're in the freezer too long (months) the cones become a little less crunchy.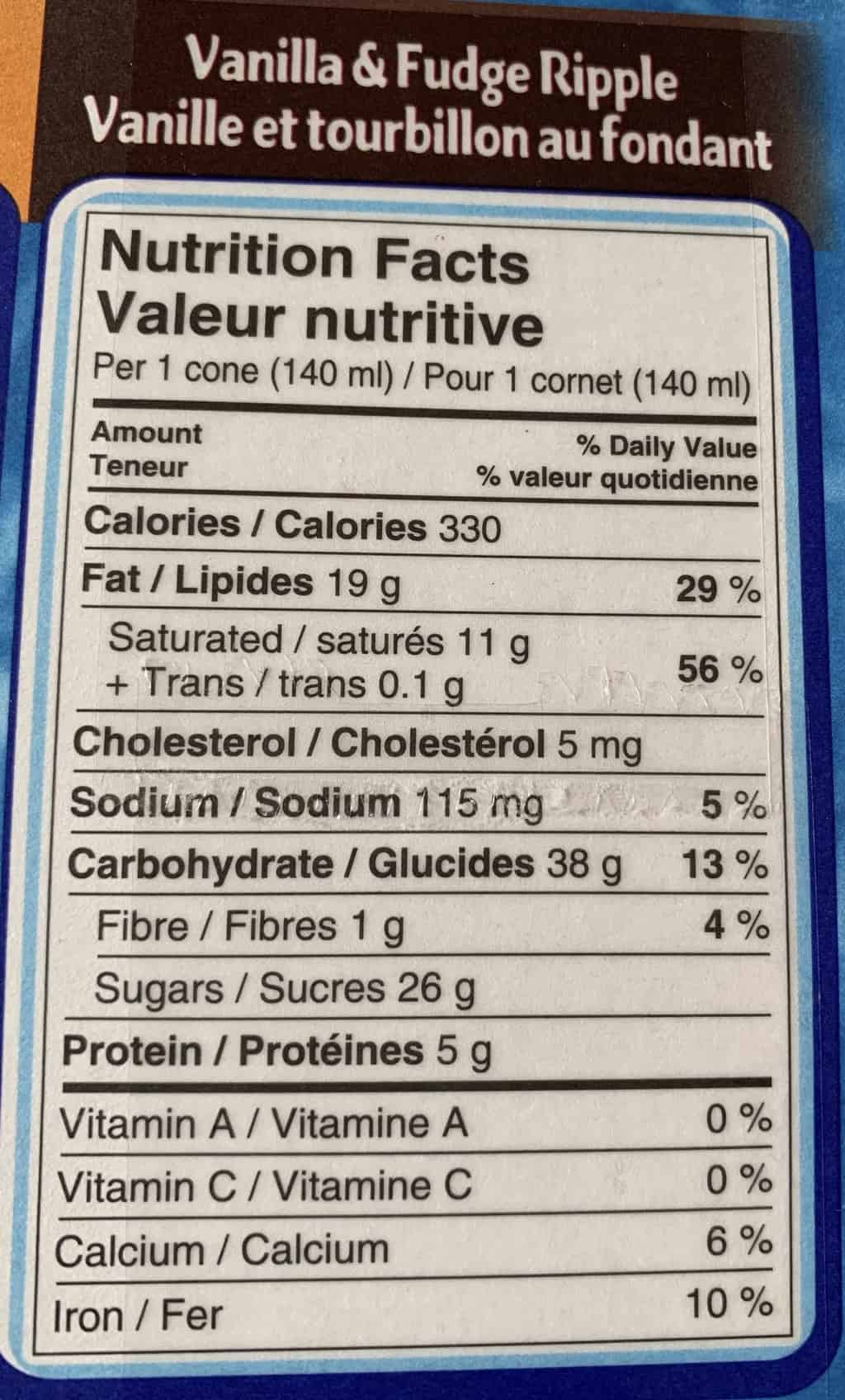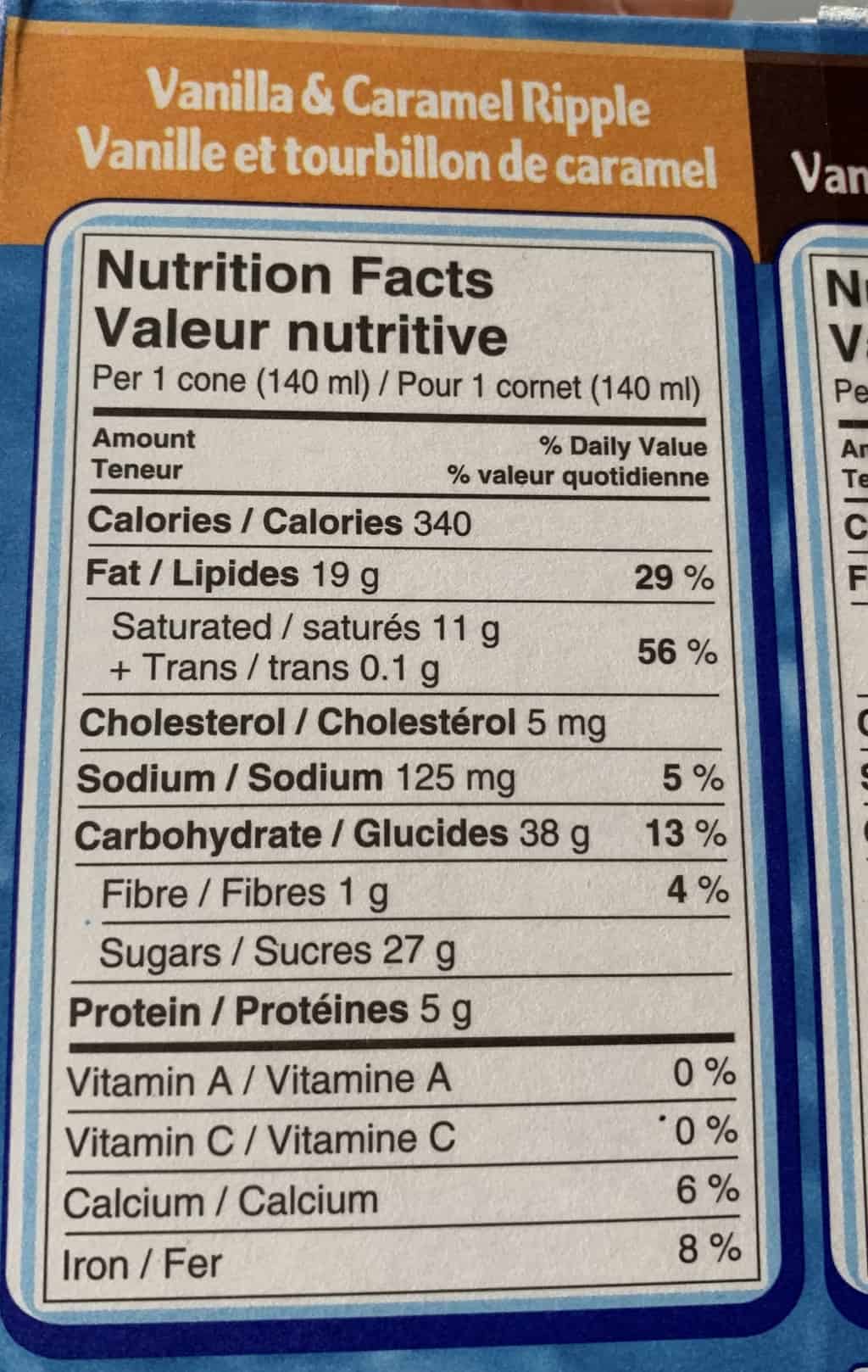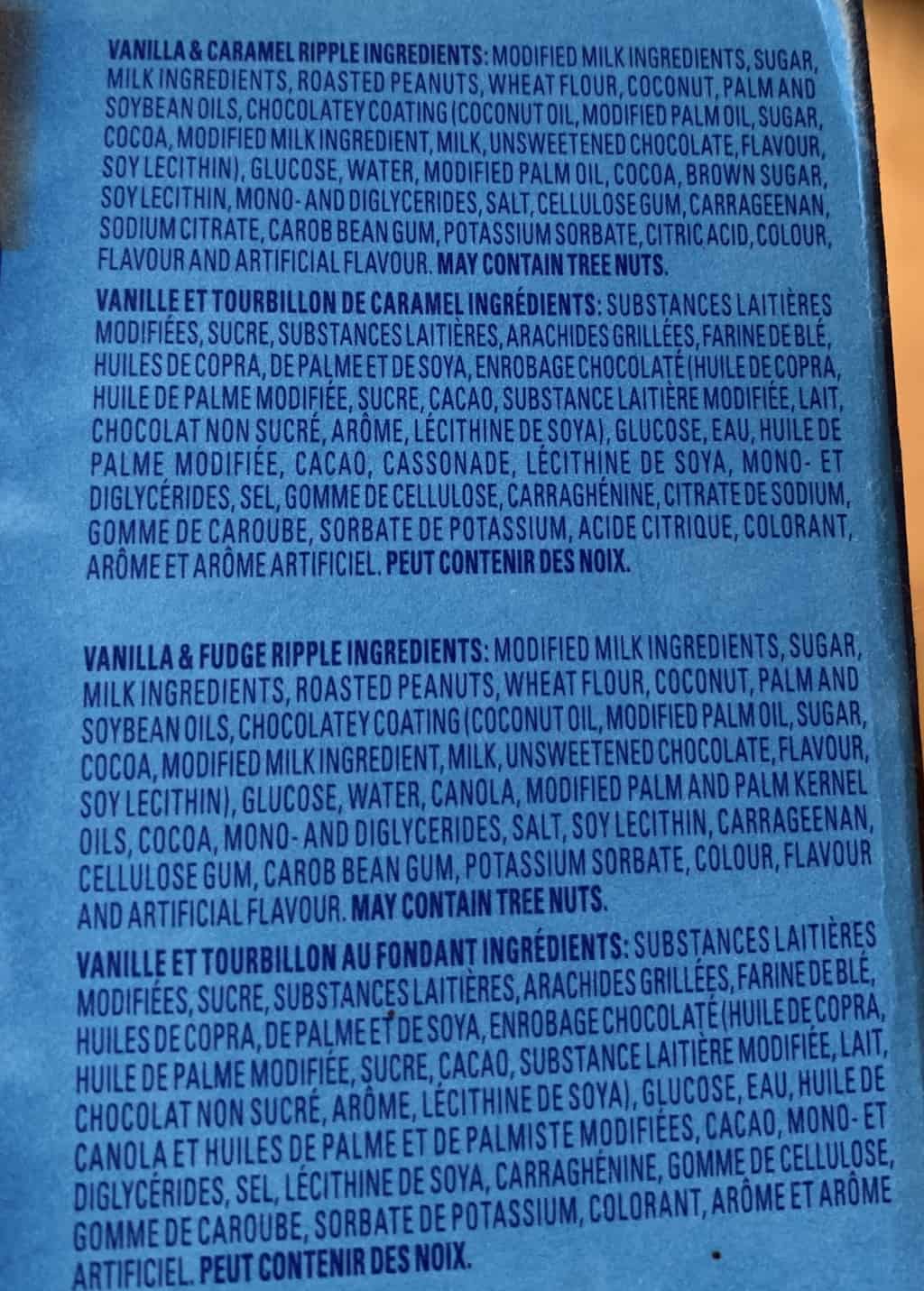 Nutrition
Uhhhh…these are not healthy. They're a treat though and treats are a normal and important part of everyday eating! When I look at the ingredient list I'm disappointed to see a few ingredients such as soy and palm oil, but they're found in a lot of foods these days.
These are delicious, there's no doubt about that and I'll gladly eat one on a hot summer day. If you want to impress all the friends your kids bring over this summer, pick up a box! I could see kids thinking these are a mega treat! If you already enjoy these regularly, Costco has quite a reasonable price, especially when on sale.
Taste: 8/10
Cost: 6/10
Convenience: 10/10
Nutrition: /10
What's your favorite flavor of ice cream? Do you have a favorite summer treat?