A delicious ice cream treat for Summer 2020!
Please note that this review was not paid for or sponsored by any third party. I purchased this product with my own money and the opinions in this review are strictly my own. I am not affiliated with Costco or any of its suppliers. I am just a fan of the company. I write these reviews to help my fellow shoppers. If you like my blog and want to show appreciation follow me on Instagram, Facebook or tell your friends to check out my blog!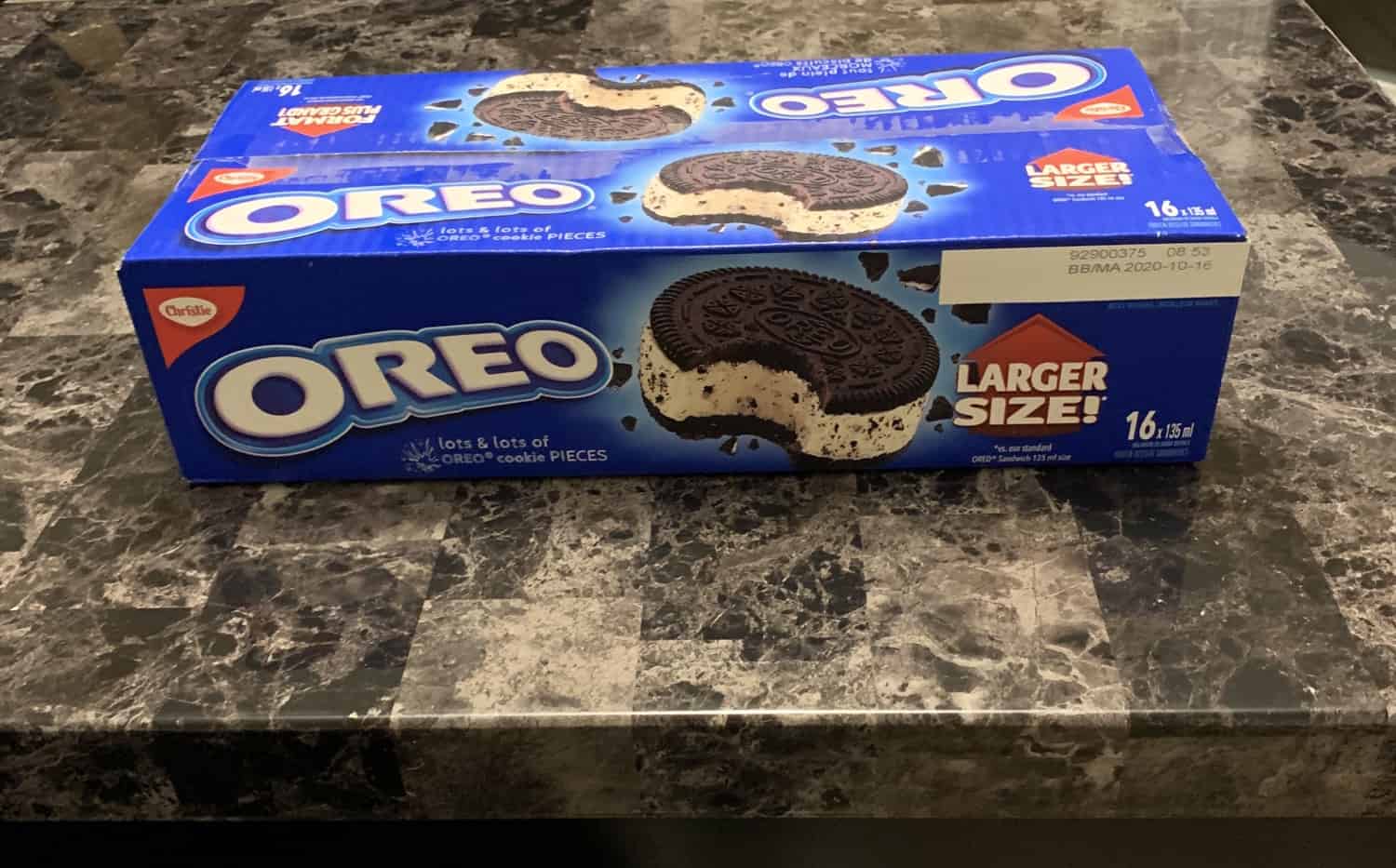 We love anything cookies & cream or Oreo in our house so we decided to treat ourselves to the Costco Christie Oreo Ice Cream Sandwiches as a treat and I'm reviewing them today!
Taste
These are dangerously good! They're basically like an Oreo but in ice cream sandwich form. The ice cream in the middle is a vanilla ice cream with bits of brownie/oreo mixed into it. The ice cream is between a soft cake/brownie cookie top and bottom. They're different from Oreos because they're not hard like Oreo cookies are but if they were hard you wouldn't be able to eat them. If you've ever had an Oreo Blizzard and enjoyed it, you'll like these. These also are like mini ice cream cakes in my opinion because they have the fudgy cake part as well as the ice cream.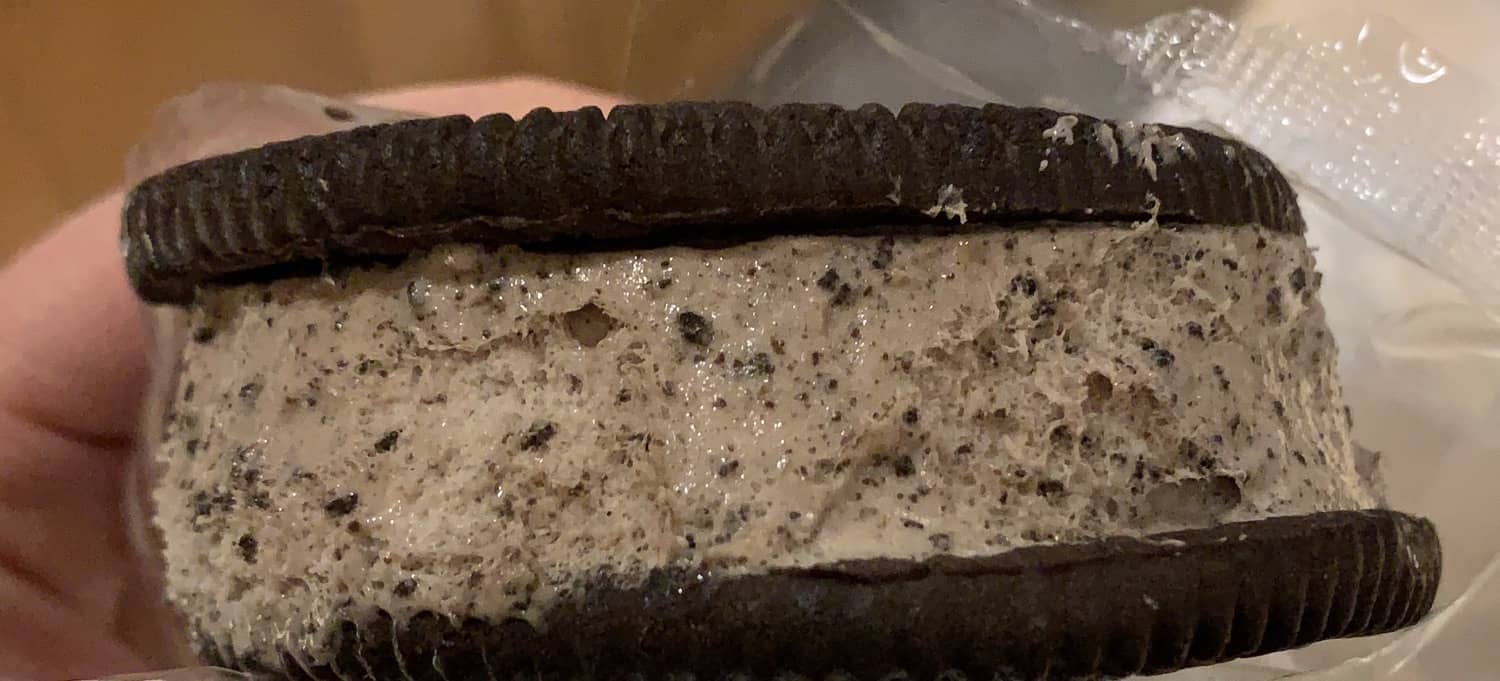 Cost
A box of 16 individually wrapped (135 ml) Oreo ice cream sandwiches costs $15.99 Canadian (regular price) at Costco. These are way cheaper than you can buy them for at the local grocery store.
Convenience
These are messy to eat, the brownie/cake cookie part sticks to your hands and gets all you're your mouth so make sure to have a napkin or two. These are great for a summer treat, to have at a picnic or BBQ or enjoy after a day in the sun. The sandwiches need to be kept in the freezer and the best before date is about seven months from the date I purchased the sandwiches.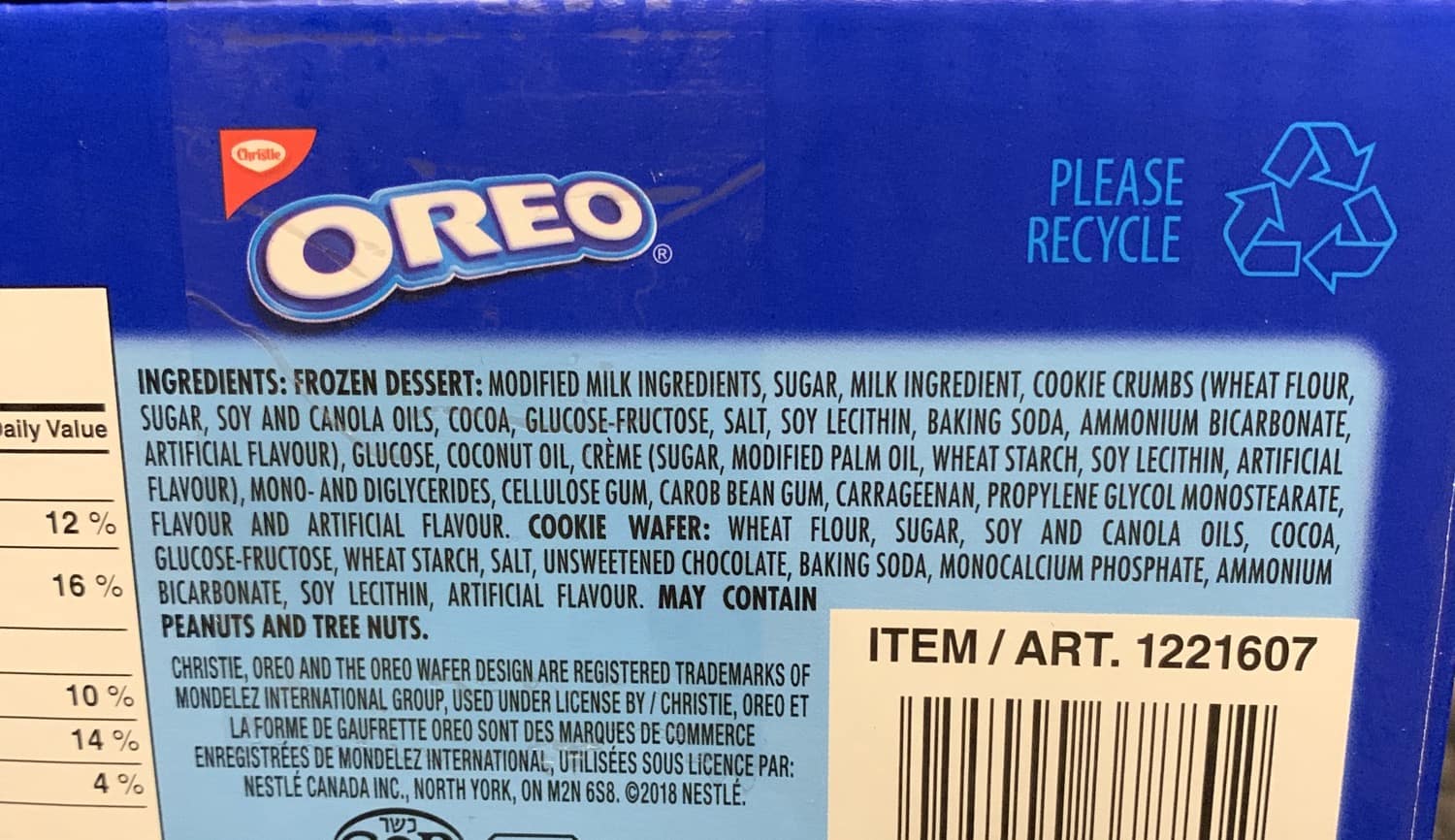 Nutrition
I actually thought these would have a lot more calories and fat in them. There's 260 calories, eight grams of fat, 240 mg of sodium, 43 mg of carbohydrates, 23 grams of sugar, four grams of protein and one gram of fibre in each sandwich. The ingredients list is also full of unhealthy ingredients but we all need a treat every now and then.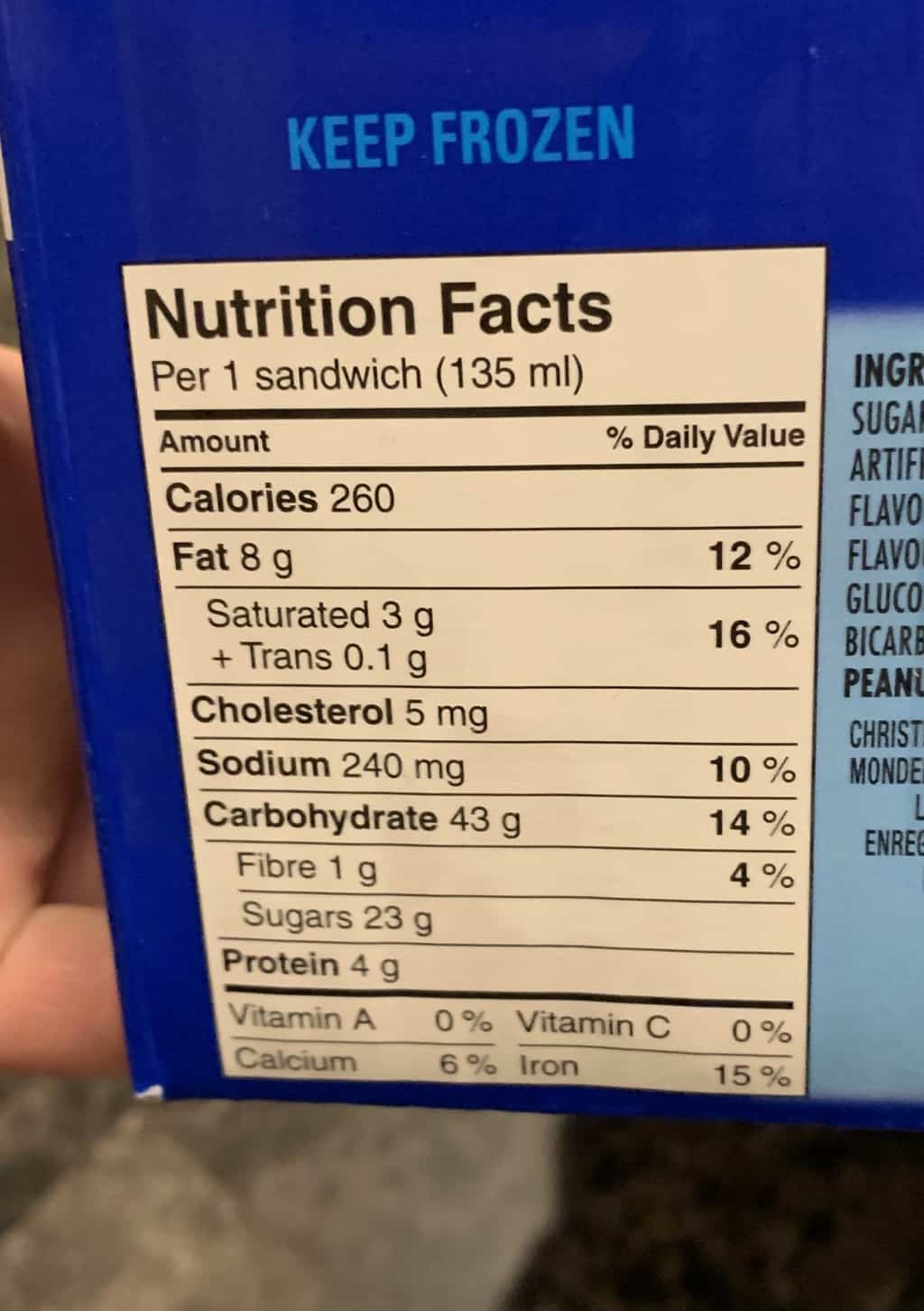 I love the fact I have a box of these sitting in my freezer right now and will definitely enjoy these all summer. I would probably buy another box next summer!
Taste: 9/10
Cost: 8/10
Convenience: 9/10
Nutrition: 0/10
What's your favorite kind of popsicle or ice cream sandwich?