Tired of super sweet, high calorie alcoholic beverages? I've found a drink for you!
Please note that this review was not paid for or sponsored by any third party. I purchased this product with my own money and the opinions in this review are strictly my own. I am not affiliated with Costco or any of its suppliers. I am just a fan of the company. I write these reviews to help my fellow shoppers.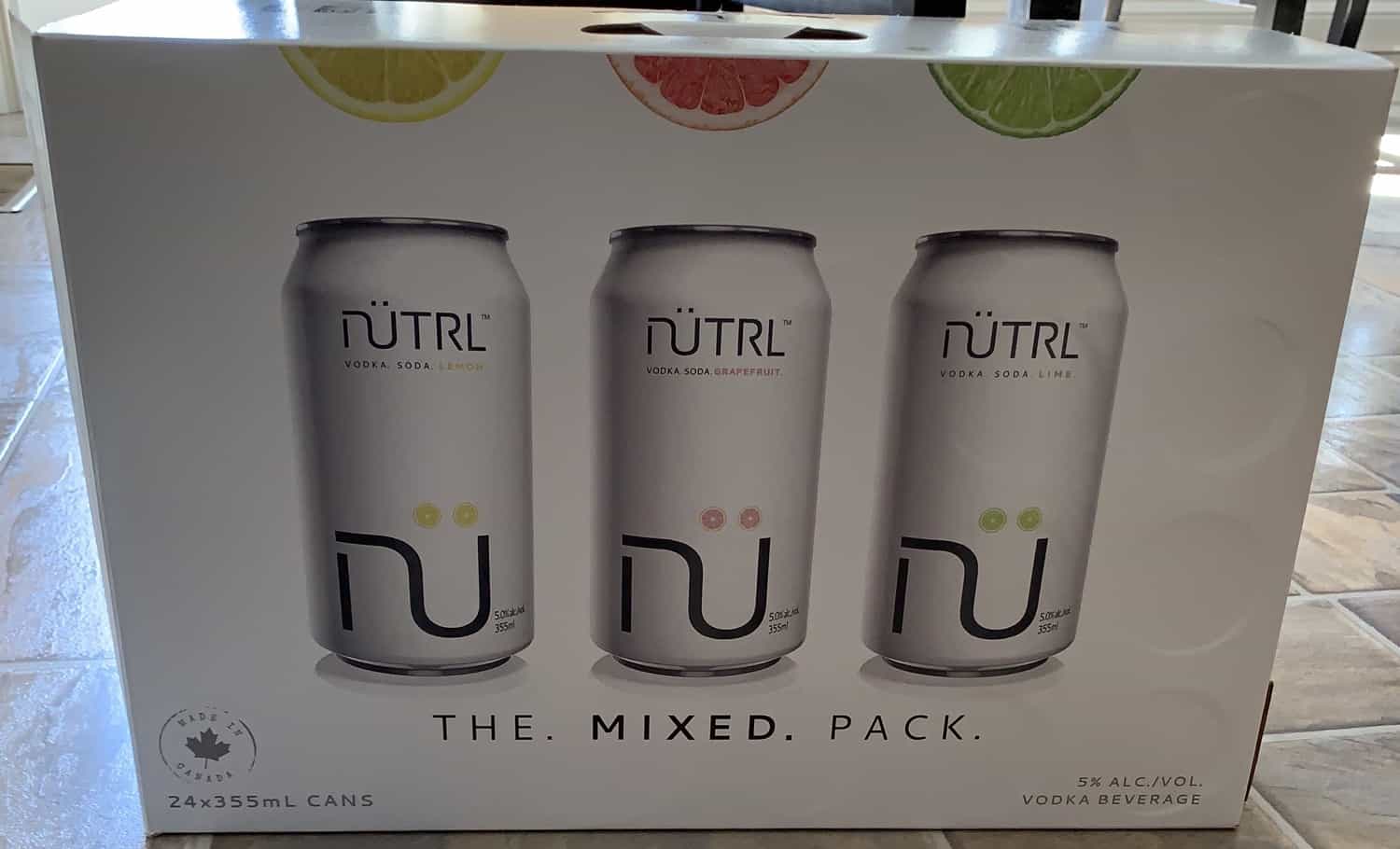 Are you tired of super sweet, high calorie, alcoholic beverages and are looking for a slightly healthier, zero sugar summer beverage!? Today I'm going to review the Nutrl Vodka Soda Beverages from Costco liquor and in this review I'll review the taste, cost, and nutritional information. It's a long weekend so I figured why not post this today!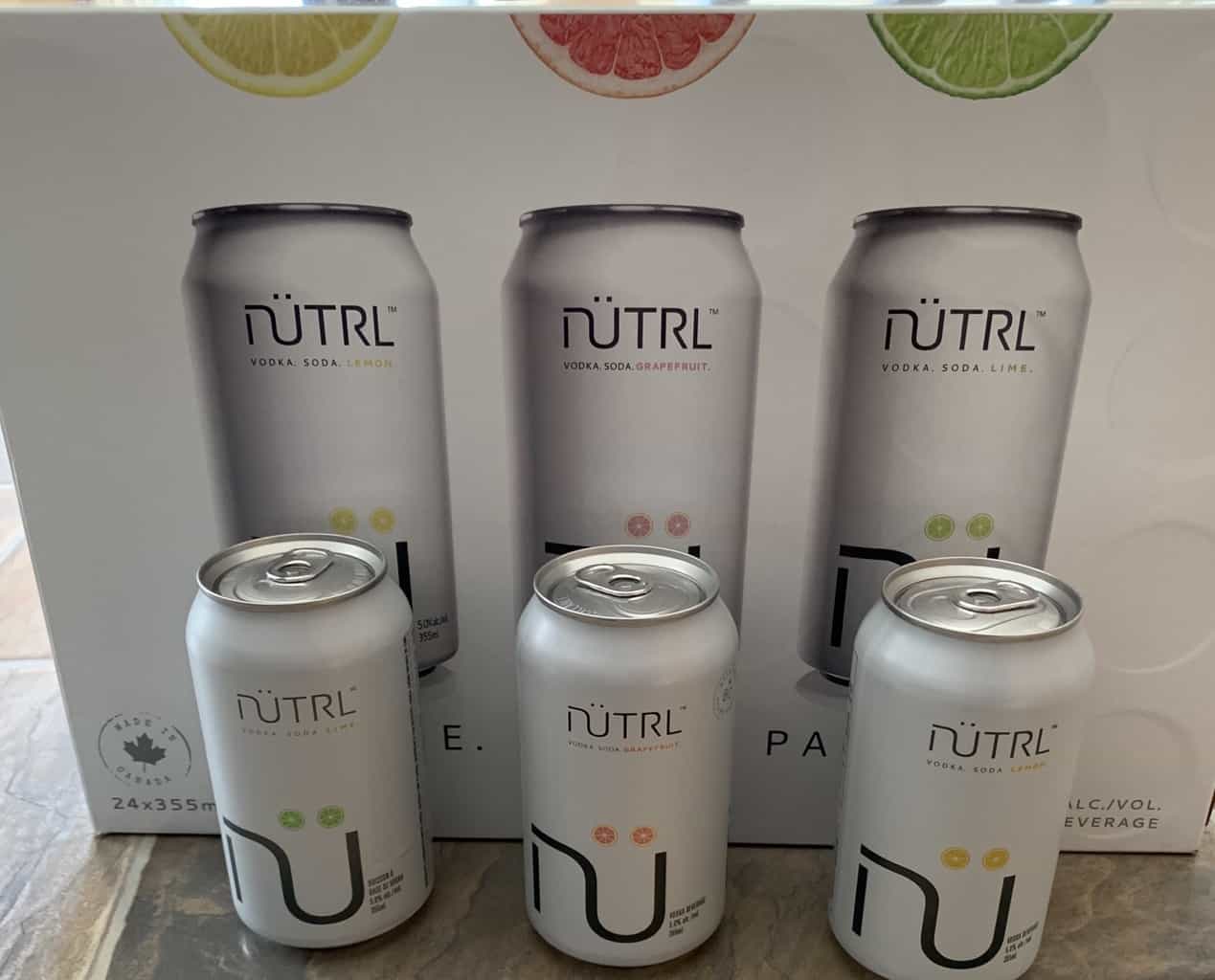 Taste
Three flavors come in the case of Nutrl Vodka Soda drinks, lime, lemon and grapefruit. My favorite is probably the grapefruit, then lime and lemon. I find if you add extra natural lime or lemon to the drinks it makes them taste a lot better. All three flavors aren't at all very sweet and I have to say also aren't very flavorful. Very lightly flavored. The drinks are fizzy and lightly flavored. In order to like these beverages you have to like vodka because they have quite a strong vodka taste to them because the lack of sweetness. I'm not a huge fan of Vodka so have to admit these weren't my favorite but if you like vodka you'll probably really enjoy these. They're not sweet at all, very low sugar and fizzy but I wish they were slightly more flavorful.
Cost
I paid $39.89 Canadian for the 24 pack of 355 ml cans. Not cheap at all but that's alcohol for you!
Convenience
If you don't feel like mixing a drink and want a quick canned beverage right out of the fridge these are very convenient! Perfect for summer, for when you're having guests over for a barbecue or dinner. They're a great low sugar, lower-calorie option.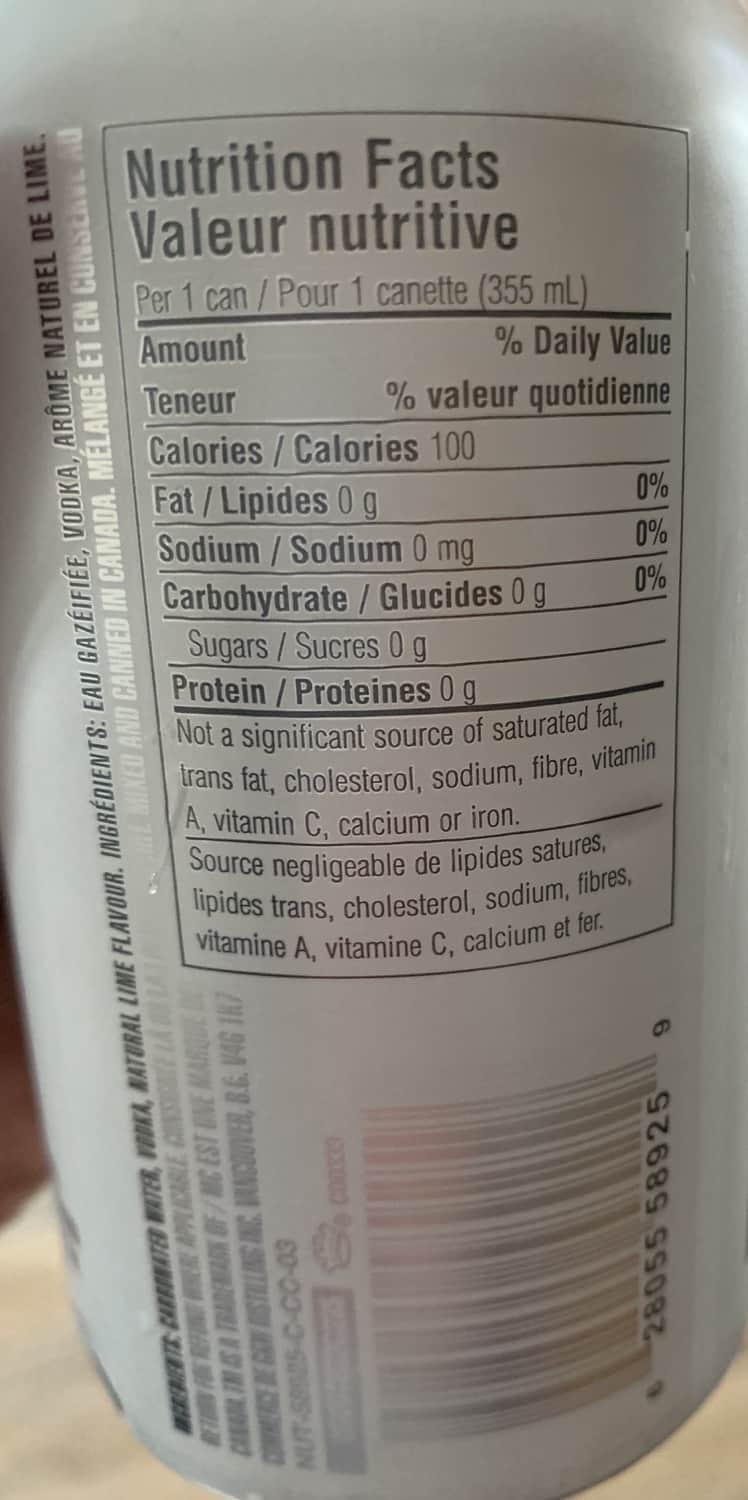 Nutrition
Each can is 100 calories, zero grams of fat, zero grams of sodium, zero grams of carbohydrates, zero grams of sugar, zero grams of protein. The ingredients list is natural flavor, vodka and carbonated water.
If you're been looking for a low(ish) calorie, sugar-free, vodka soda beverage you might want to check out the Nutrl Vodka Soda beverages from Costco this summer! In all honesty, I prefer the Temp Gin Smash Pack from Costco.
Taste: 6.5/10
Cost: 5/10
Convenience: 10/10
Nutrition: N/A, but it is zero sugar!
What's your favorite beverage to enjoy on a long weekend?