Super creamy! Low carb! Vegan! 0g Sugar!
Please note that this review was not paid for or sponsored by any third party. However, I was given a free sample of this product to review. The opinions in this review are strictly my own. I am not affiliated with Costco or any of its suppliers. I am just a fan of the company. I write these reviews to help my fellow shoppers.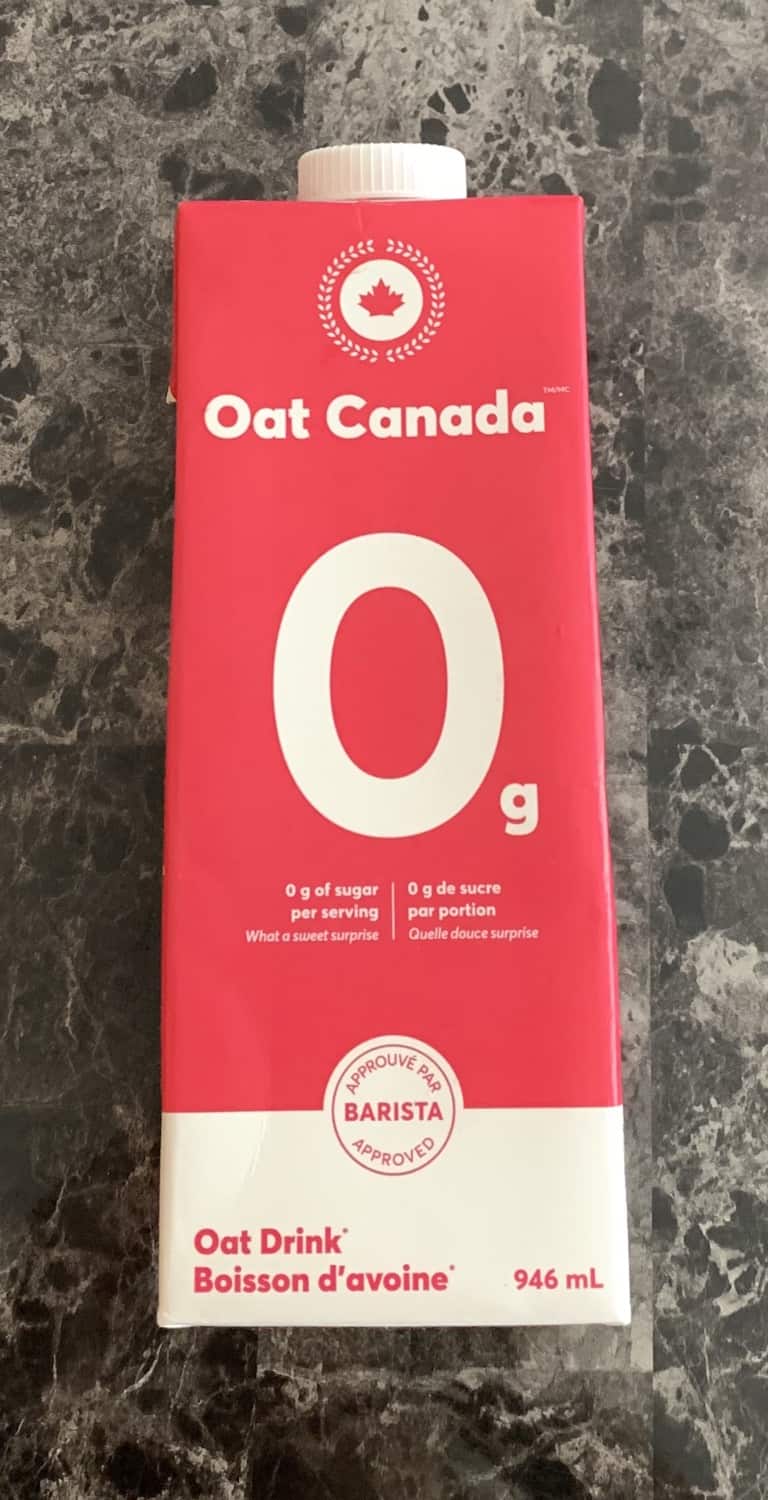 Today I'm reviewing oat milk! I've had almond milk, macadamia milk but I've never tried oat milk until now. Oat Canada sent me a free sample of their oat milk that's available in Ontario, Canada in select locations.
Taste
I actually really liked the oat milk by Oat Canada. It's unsweetened so it's not sweet at all but it's an extremely creamy milk substitute with the tiniest hint of plain oats flavor. It tastes quite similar to the almond milk and macadamia milk I've tried. I have enjoyed using the oat milk I was given to sample in my protein shakes. It also would be great to use with cereal or just to drink alone. Oat milk is vegan, soy-free, lactose-free and nut-free.
Cost
A case of six 946 ml containers of oatmilk costs $16.89 Canadian at Costco. Definitely not cheap but in general vegan and milk alternative products seem to be more expensive.
Convenience
Great for coffee, smoothies, on your cereal or just to have alone. Refrigerate the milk after opening and enjoy for up to 14 days after opening. The expiry date if unopened is about 9 months from the time I received the oat milk from Oat Canada.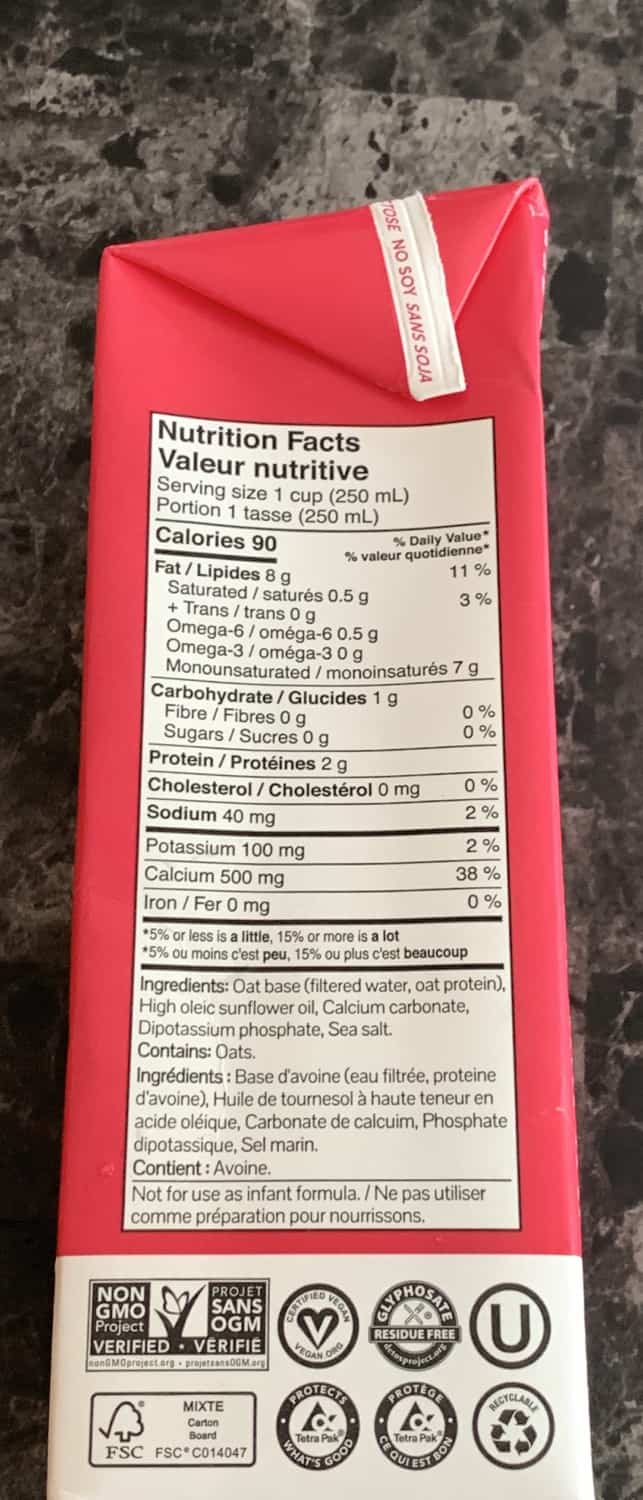 Nutrition
Oat milk has more fat and calories than almond milk. One cup of oat milk has 90 calories, eight grams of fat, zero grams of sugar and fibre, one gram of carbohydrates, 40 mg of sodium and two grams of protein. The oat milk has a bit more protein than almond milk. I thought I should not the oatmilk has 500mg of calcium per cup! That's 38% of the daily recommended intake.
This was fun to try and I definitely am using up my oat milk by Oat Canada! If you're an oat milk fan you might want to keep your eyes open for this to come to your nearest Costco in the future.
Taste: 8/10
Cost: 6/10
Convenience: 10/10
Nutrition: 7/10
Almond milk, soy milk, macadamia milk, oat milk or dairy milk?! Which do you go for?