Something new I tried for breakfast!
Please note that this review was not paid for or sponsored by any third party. I purchased this product with my own money and the opinions in this review are strictly my own. I am not affiliated with Costco or any of its suppliers. I am just a fan of the company. I write these reviews to help my fellow shoppers.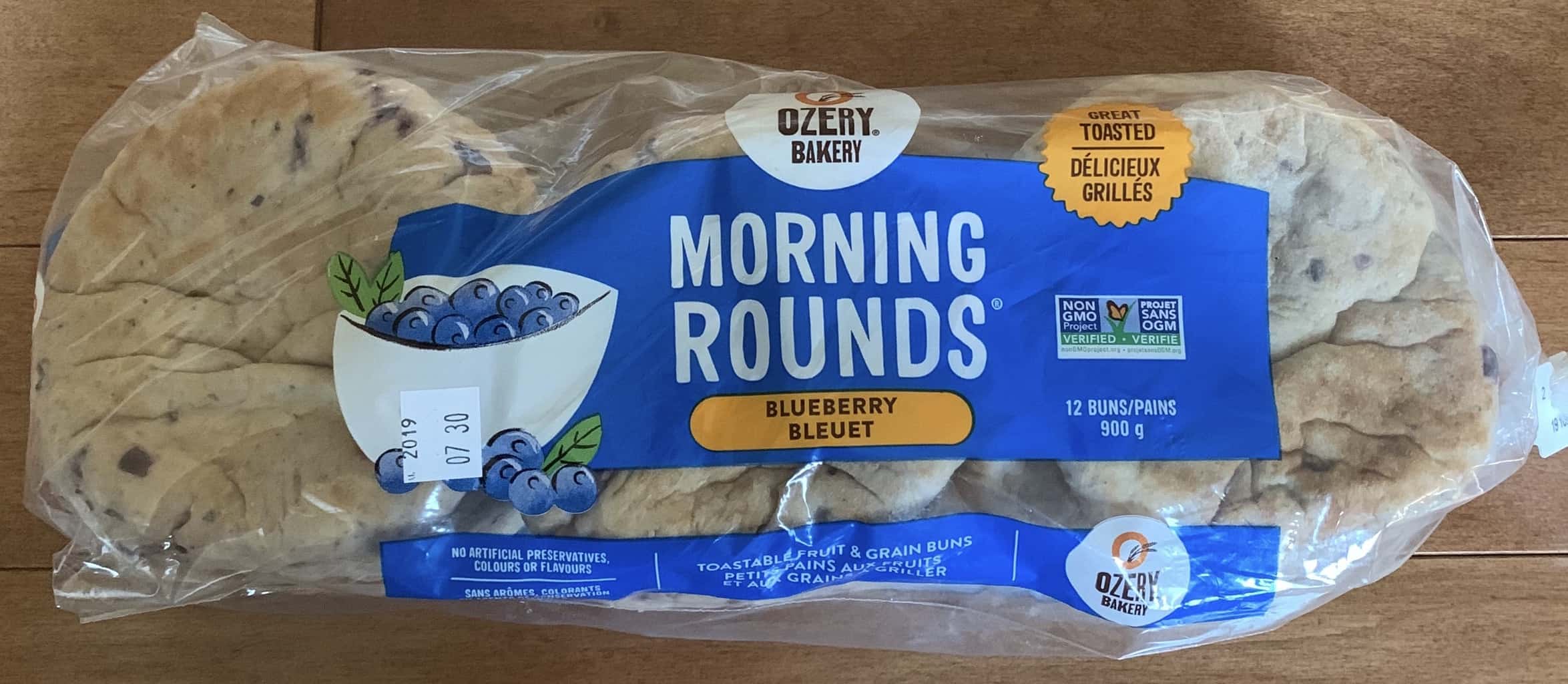 If it's a work day I'm definitely not a savory breakfast person. If it's a weekend I'm always down for some good old fashioned bacon and eggs but when I'm eating breakfast before work I always need something slightly sweet. Last time I was at Costco I noticed these Ozery Bakery Morning Rounds and I could smell the strong scent of blueberry seeping out of the bag, I decided to try them.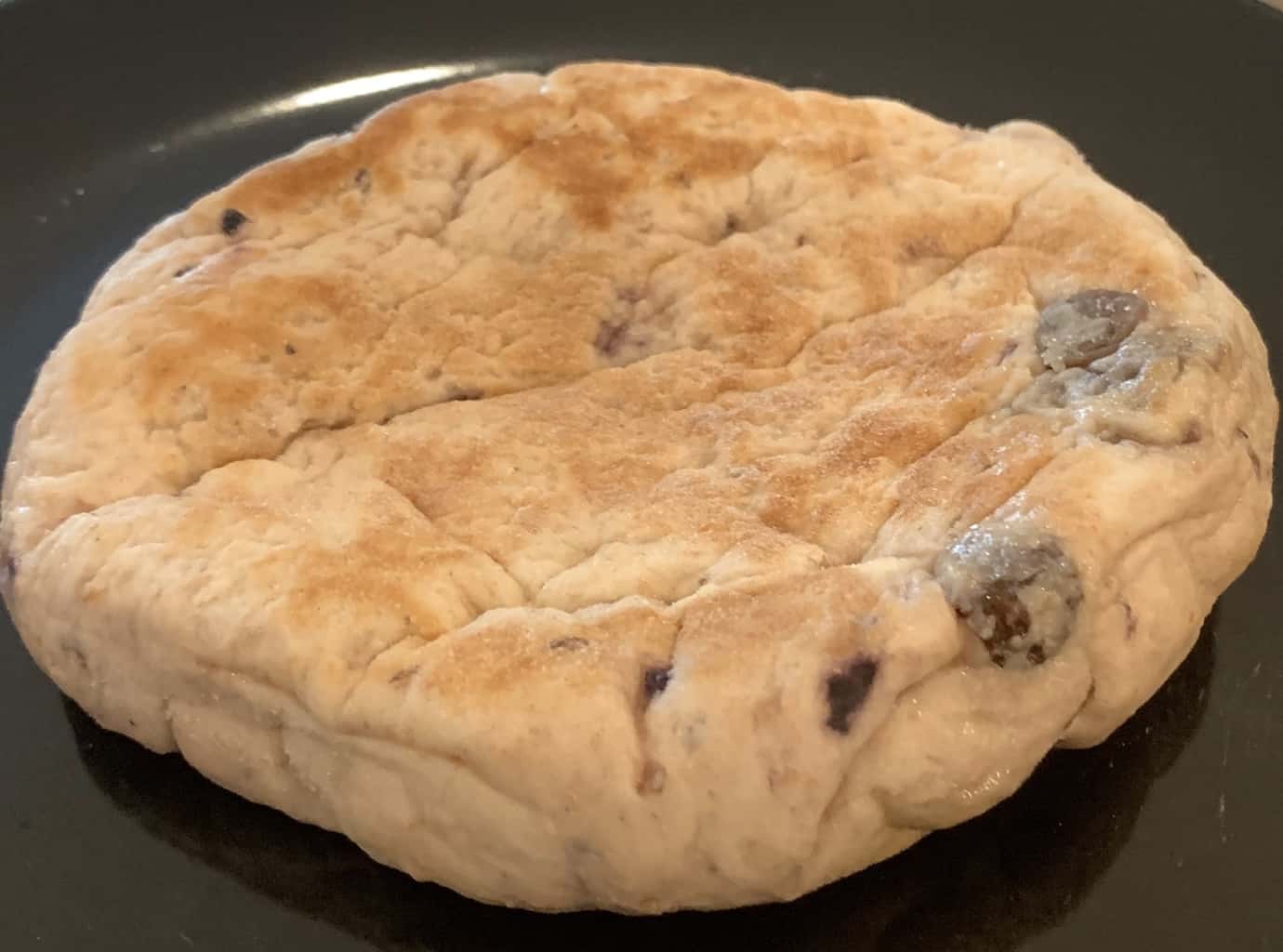 Taste
These are pretty tasty! They taste like a softer, flattened, less chewy bagel. They're VERY flavorful and there's a generous amount of blueberries and raisins in each round. The blueberry flavoring isn't very artificial tasting and not overly sweet. The rounds are less heavy than a bagel and toast up nicely. Although they're super thin I still cut the rounds in half to get the maximum amount of surface area that I can slather butter on to (if I had a list of my top 10 favorite foods, butter would be on it). I also prefer toasting each half rather than toasting the whole round to get the inside extra crispy.

Cost
12 morning rounds cost $6.49 Canadian. More than a loaf of bread but about the same price as 12 Costco Kirkland Signature Bagels.
Convenience
I've been bringing these to work and they're really easy to toast up and eat in a pinch. I prefer to eat them with butter but you could also spread almond butter or jam on top or even just eat them plain. The rounds also freeze well. One thing I find a little inconvenient is that these aren't pre-sliced and every time I tend to cut them in half I get a really thin half and a thicker half.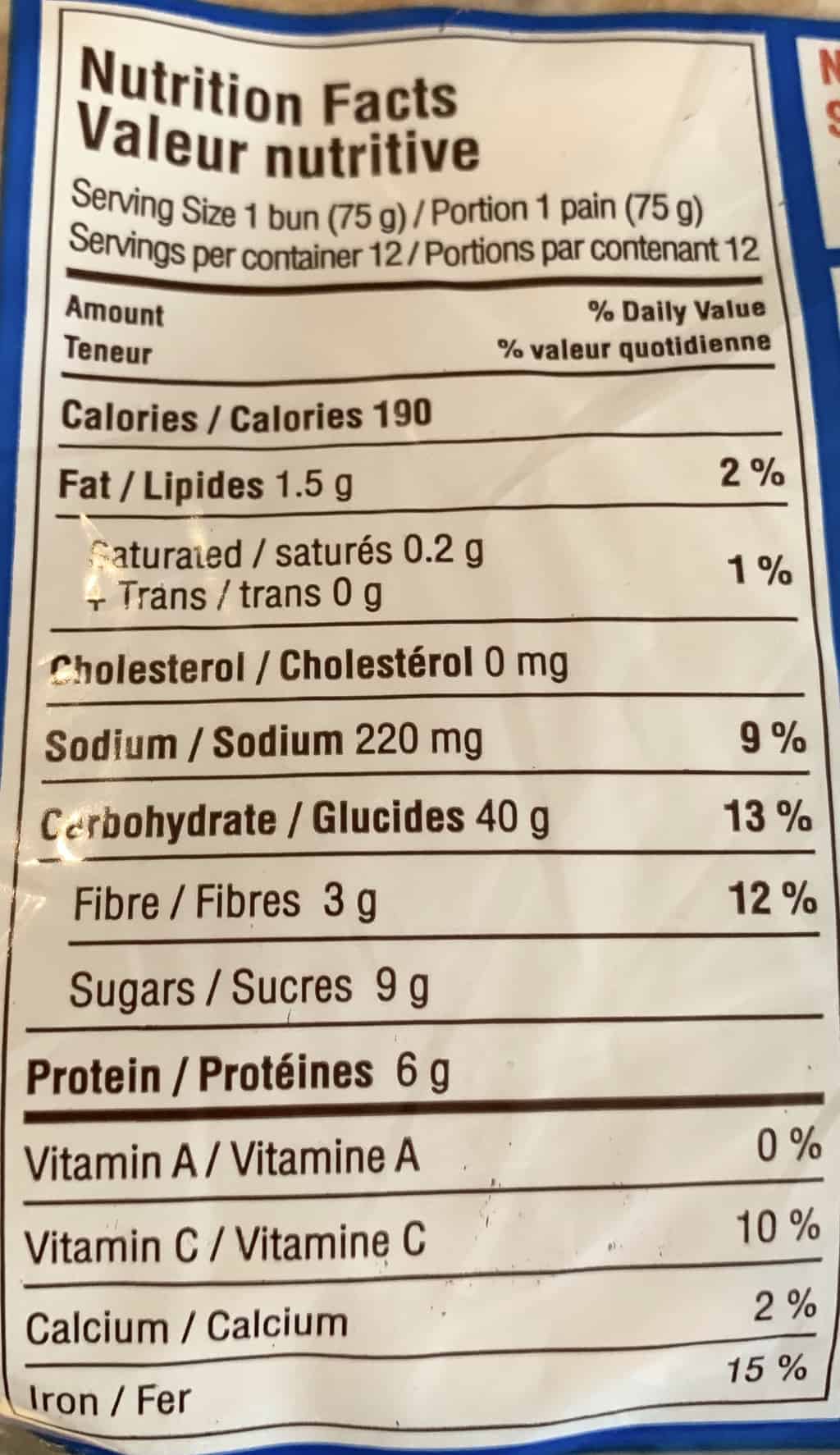 Nutrition
Each round is 190 calories, one and a half grams of fat, 220mg of sodium, 40 grams of carbohydrates, three grams of fibre, six grams of protein and nine grams of sugar. If I compare the nutrition to half a Costco Kirkland Signature Imitation Blueberry Bagel (62.5 grams) versus 75 grams for a morning round. The calories in a whole round are a little more, the sugar is almost double, the protein is the same and the carbs are about the same. The sodium is quite a bit less though. The question is would you rather have half a bagel or a full flat morning round?
These were fun to try and they're very tasty! I definitely enjoyed them enough to repurchase them but I tend to get tired of things quickly if I eat them all the time!
Taste: 8.5/10
Cost: 7/10
Convenience: 9/10
Nutrition: 7/10
What's your go to breakfast carb? Would you try these? Why or why not?