Golden crispy, slightly sweet & oh so yummy!
Please note that this review was not paid for or sponsored by any third party. I purchased this product with my own money and the opinions in this review are strictly my own. I am not affiliated with Costco or any of its suppliers. I am just a fan of the company. I write these reviews to help my fellow shoppers.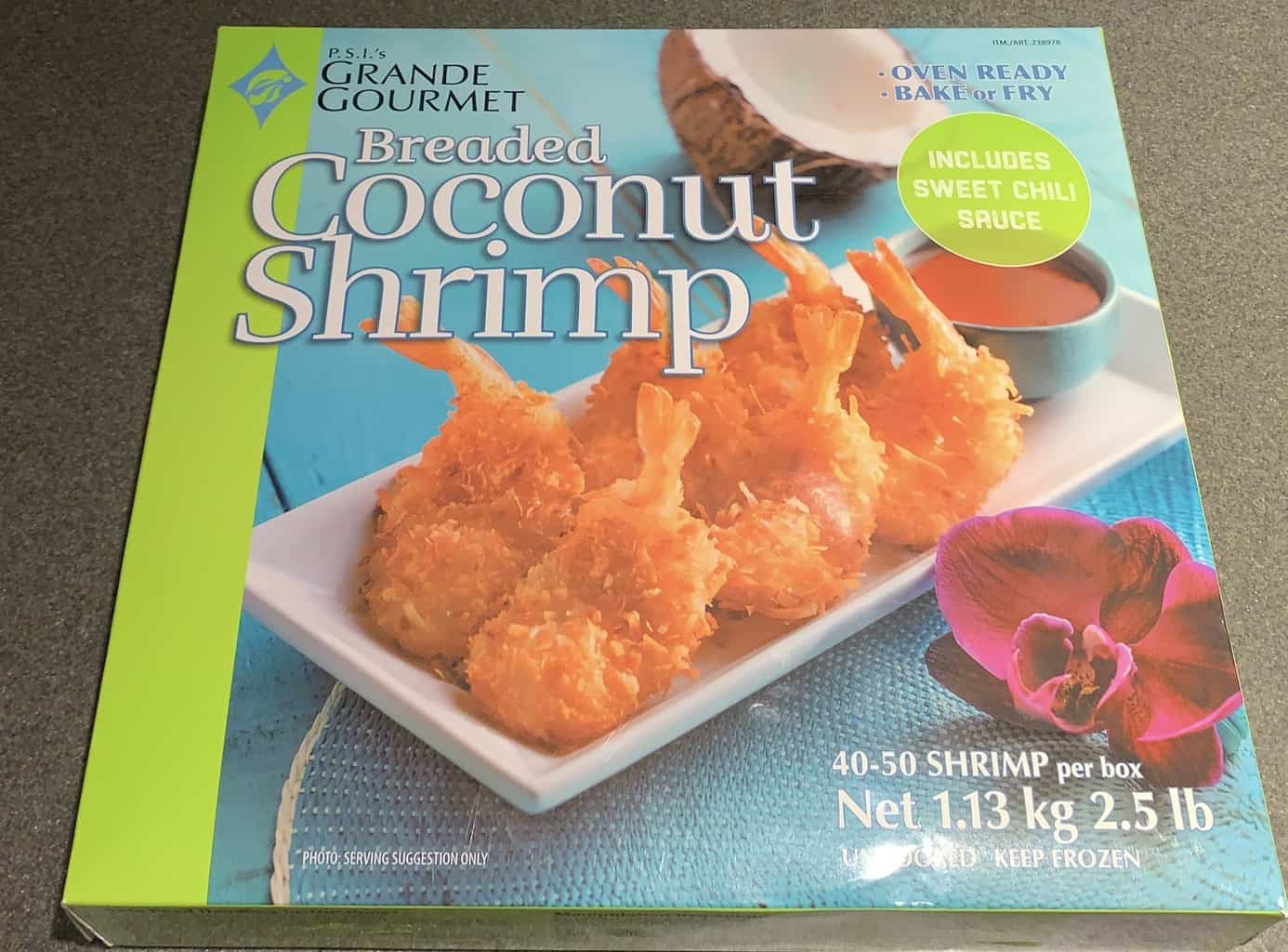 For all the shrimp lovers out there! Today I'm reviewing the Costco P.S.I's Grande Gourmet Breaded Coconut Shrimp!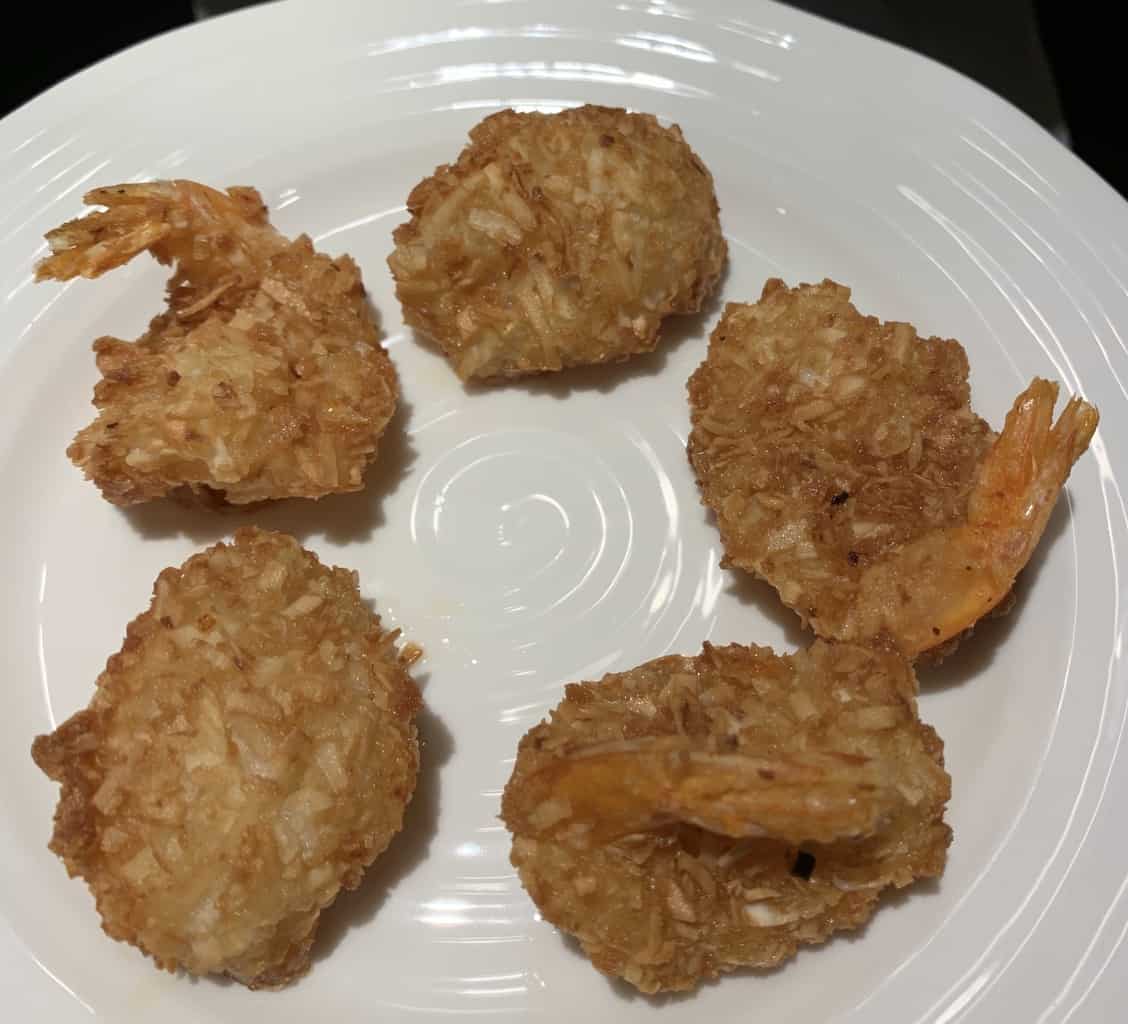 Taste
If you like shrimp and coconut I'm pretty sure you'll love these. These are large shrimp covered in a breadcrumb and coconut flake coating. After cooking them in the oven they came out deliciously crispy and golden brown, not soggy at all. The shrimp taste very fresh and are juicy and plump. The P.S.I's Grande Gourmet Breaded Coconut Shrimp comes with a sweet chili sauce that pair perfectly with the shrimp by adding some heat to the sweet.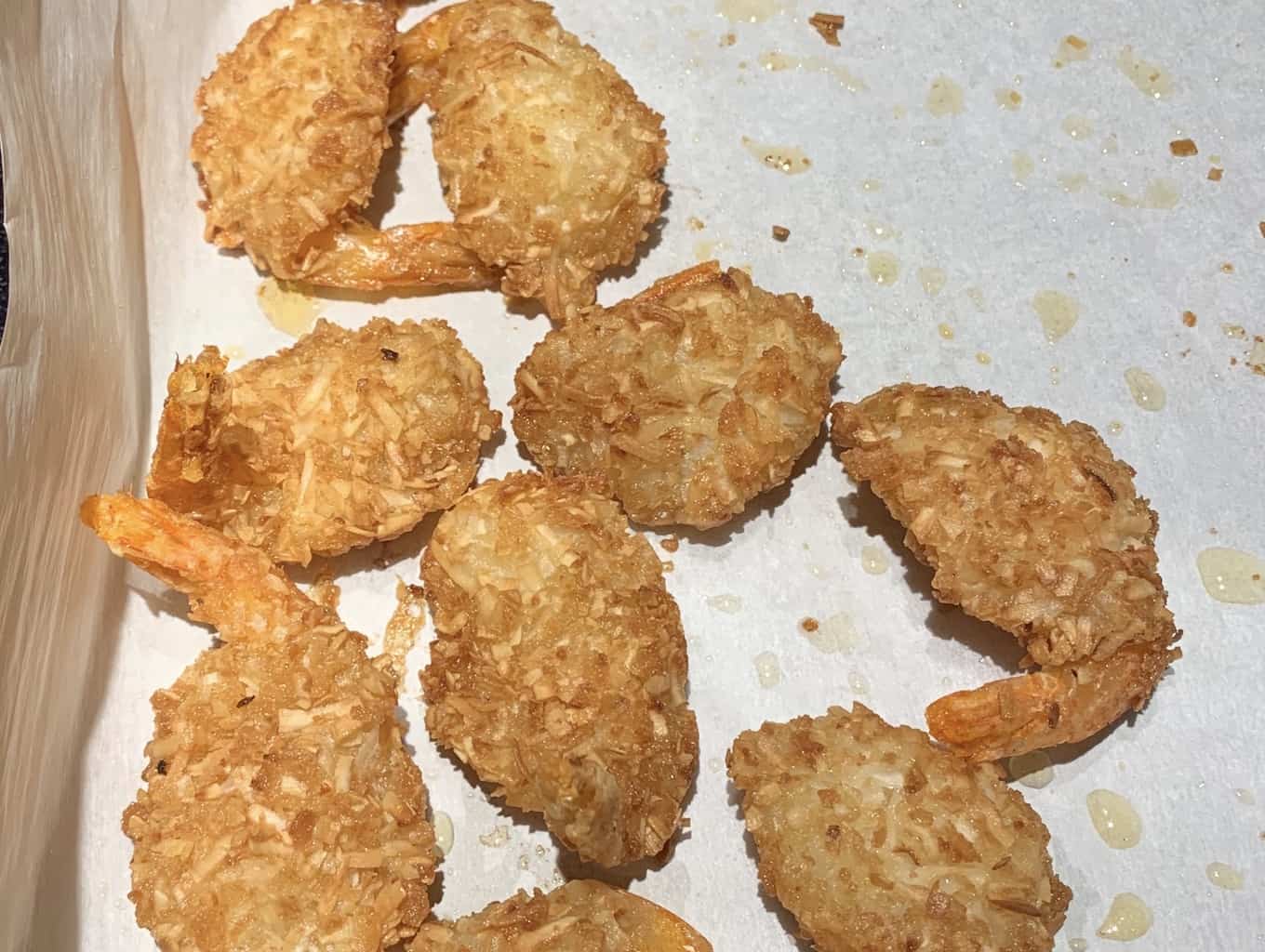 Cost
I paid $18.99 Canadian for the 1.13 kg box of 40-50 coconut shrimp. Not the cheapest but shrimp is generally a little on the expensive side.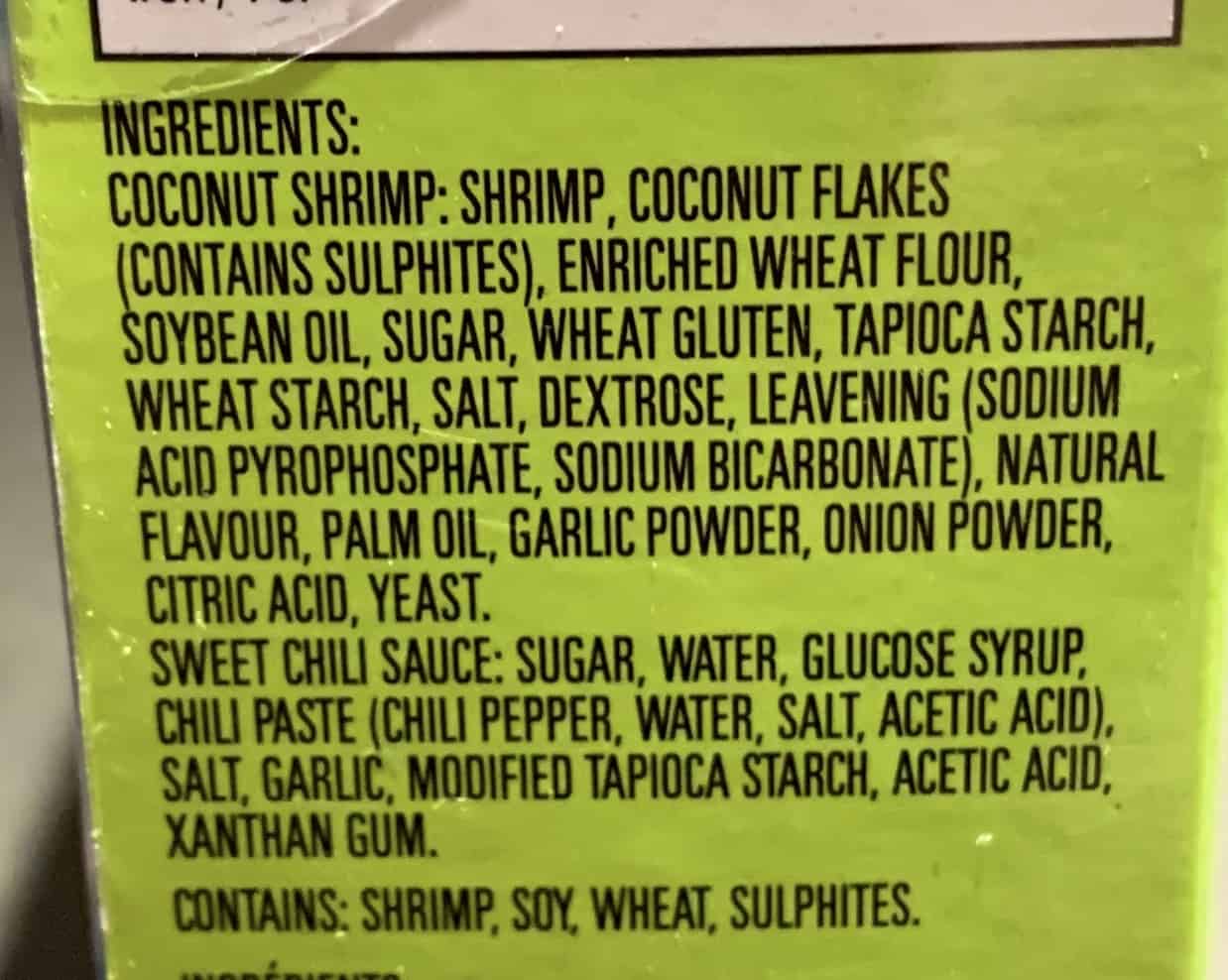 Convenience
Honestly, these were extremely easy to bake in the oven! I used a parchment paper lined cookie sheet and followed the package directions and got perfectly golden brown, crispy shrimp. The bag of shrimp inside the box unfortunately doesn't reseal so you need an elastic or clothes pin if you're not eating the entire box. There's more than enough sauce to go with the shrimp in the box, four generous sized sweet chili sauce packets.
Nutrition
Four shrimp with sauce is 270 calories, fifteen grams of fat, 530 mg of sodium, 22 grams of carbohydrates, three grams of fibre, 10 grams of sugar, and nine grams of protein. There's definitely a good amount of sodium, fat and sugar in the shrimp and sauce!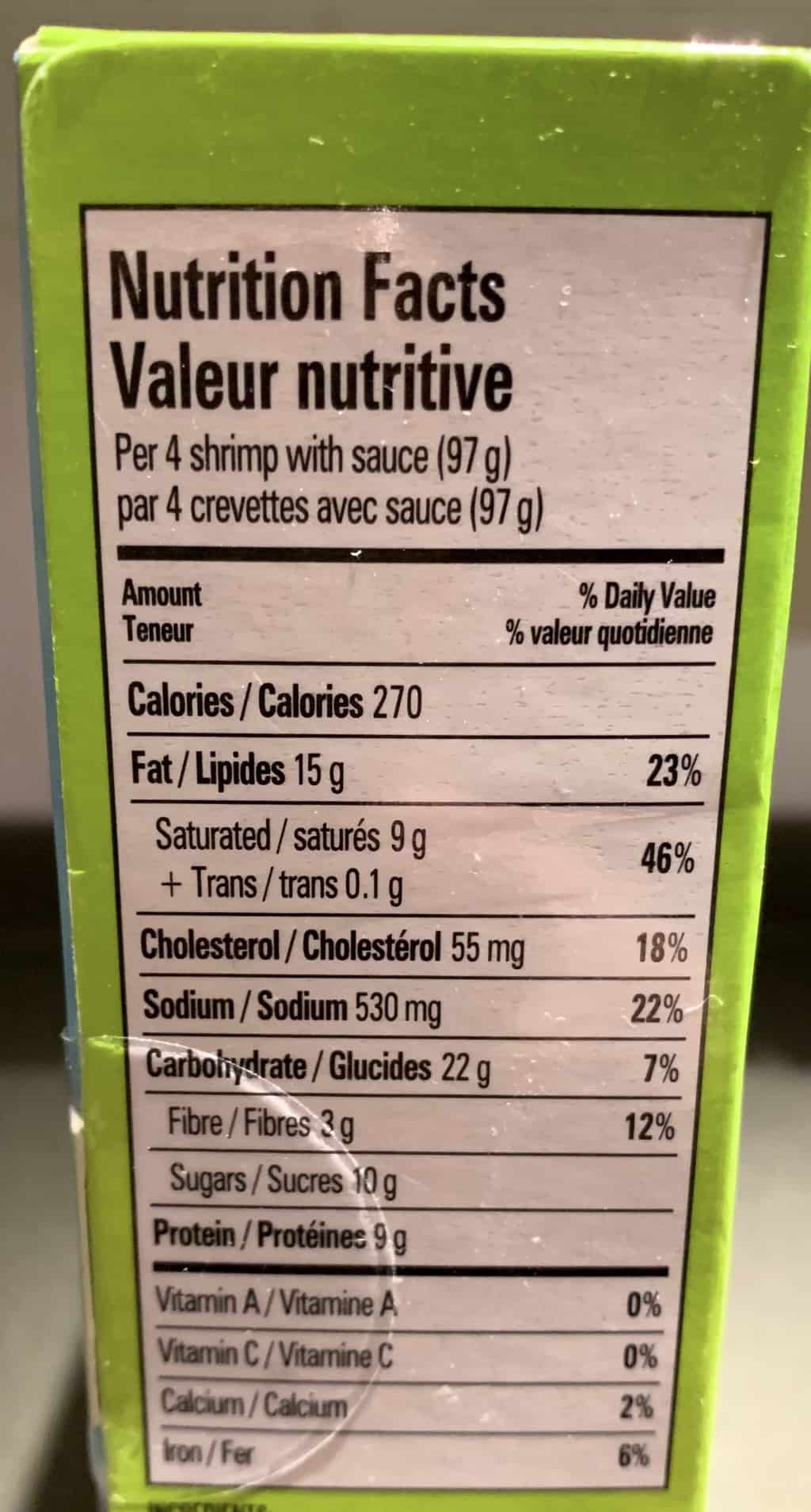 These are a perfect appetizer or main for someone who really loves shrimp.
Taste: 8/10
Cost: 7/10
Convenience: 9/10
Nutrition: 3/10
What's your favorite way to eat shrimp? Do you have a favorite shrimp dish? Tell me! 🙂