Too sweet!
Please note that this review was not paid for or sponsored by any third party. However, I was given a free sample of this product to review. The opinions in this review are strictly my own. I am not affiliated with Costco or any of its suppliers. I am just a fan of the company. I write these reviews to help my fellow shoppers.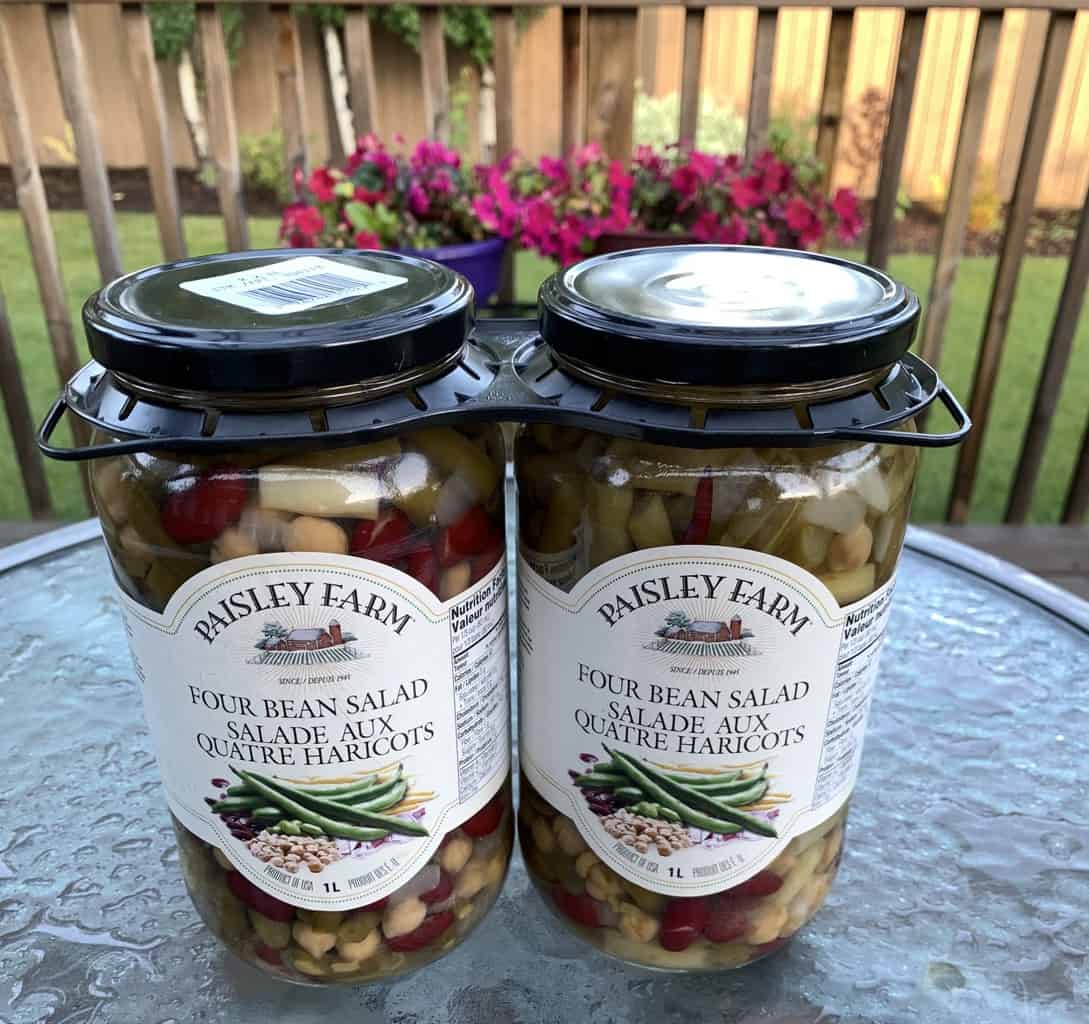 I've seen the Paisley Farm Four Bean Salad at Costco for years but have never tried it so I thought I'd finally pick it up to review.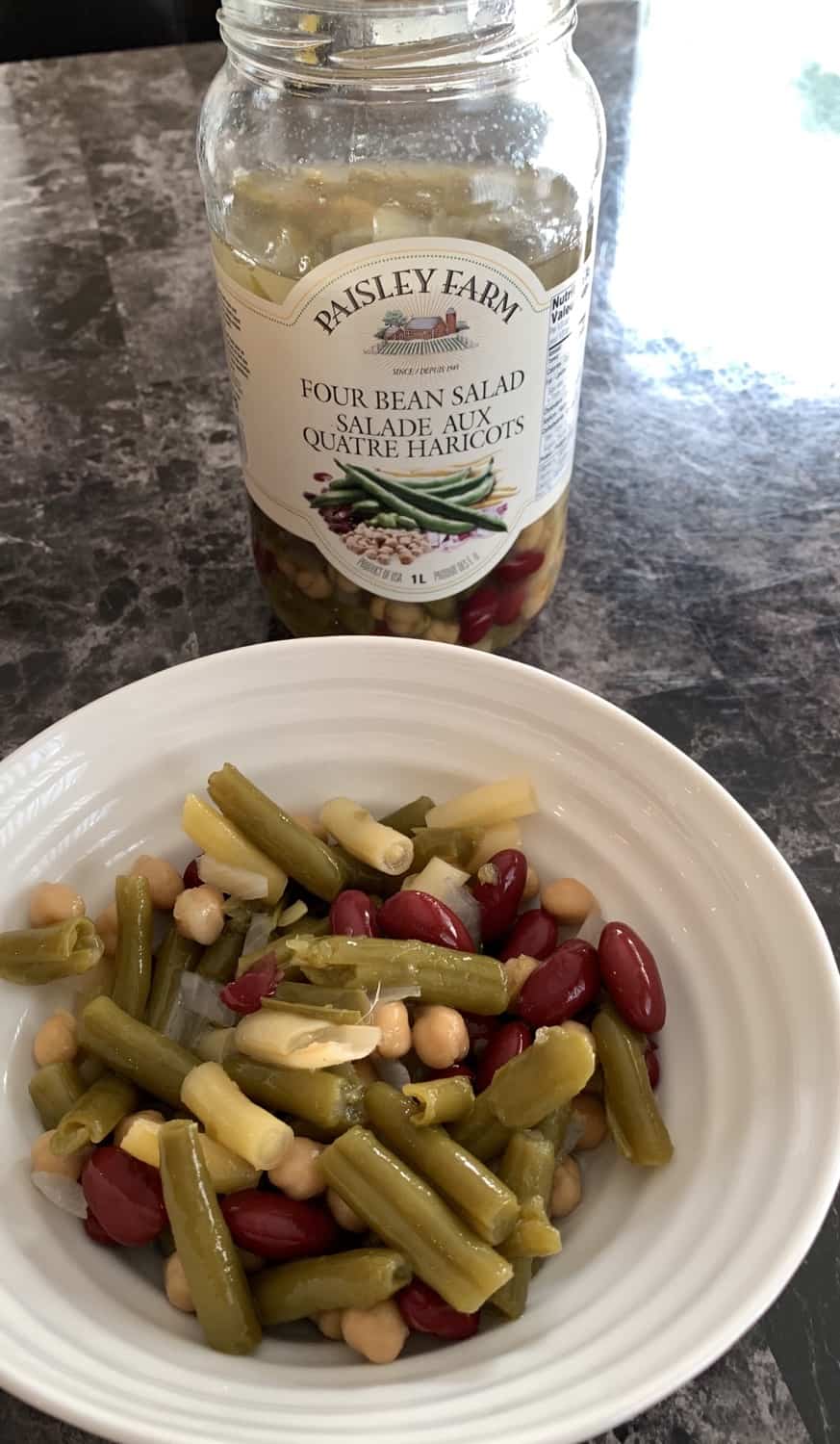 Taste
Okay, this is way too sweet! I took a bite and decided I wasn't going to be finishing the rest of the bean salad. The beans were fine, their texture wasn't awful but what I didn't like was how sweet the four bean salad is! It tastes like beans doused in sugar and vinegar. The sweetness takes away from the flavor of the beans.
Cost
I bought this on sale at Costco and I paid $7.99 Canadian for the two 1 liter jars of four bean salad. The regular price is $9.99 Canadian.
Convenience
This could be used as a side dish or you could make it your main dish by adding protein like chicken or fish or some quinoa. The website for the company that makes the bean salad has some recipes for how to use the bean salad. The best before date is about two years from the date we purchased it.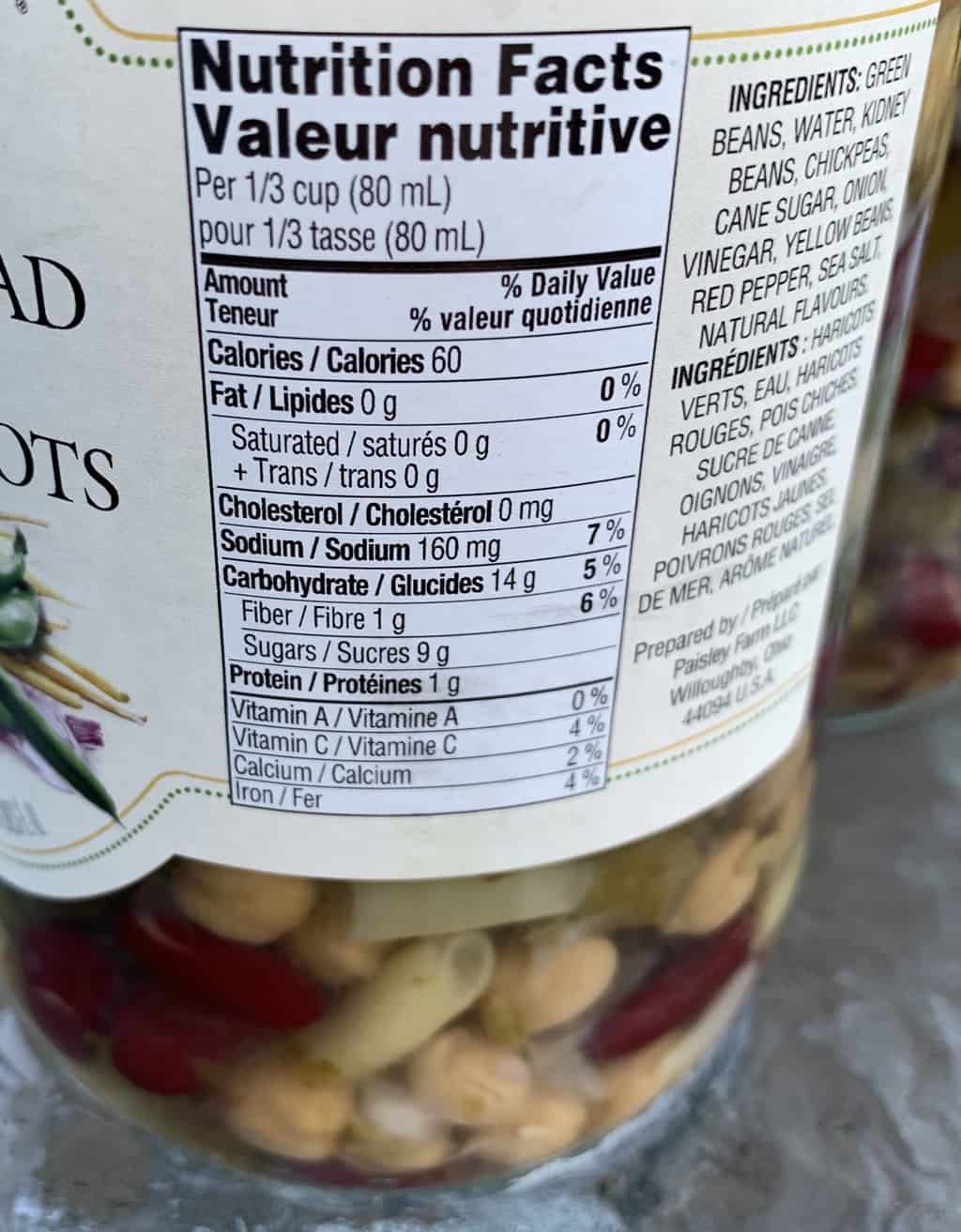 Nutrition
1/3 cup is 60 calories, zero grams of fat, 160 mg of sodium, 14 grams of carbohydrates, one gram of fibre, nine grams of sugar and one gram of protein. A little high in sugar! The fifth ingredient is cane sugar.
This is a no go for me, Costco used to sell a bean salad in the pre-made deli section that was actually pretty good but this is nothing like that.
Taste: 3/10
Cost: 8/10
Convenience: 10/10
Nutrition: 5/10
What did you think if you've tried this? Would you try this? Why or why not?