Are you also curious about powdered peanut butter?
Please note that this review was not paid for or sponsored by any third party. I purchased this product with my own money and the opinions in this review are strictly my own. I am not affiliated with Costco or any of its suppliers. I am just a fan of the company. I write these reviews to help my fellow shoppers.
This review was originally done as a guest post for the amazing Costco West fan blog. Please visit this website to see Costco deals in Western Canada or even if you're just curious about the different products Costco currently is offering!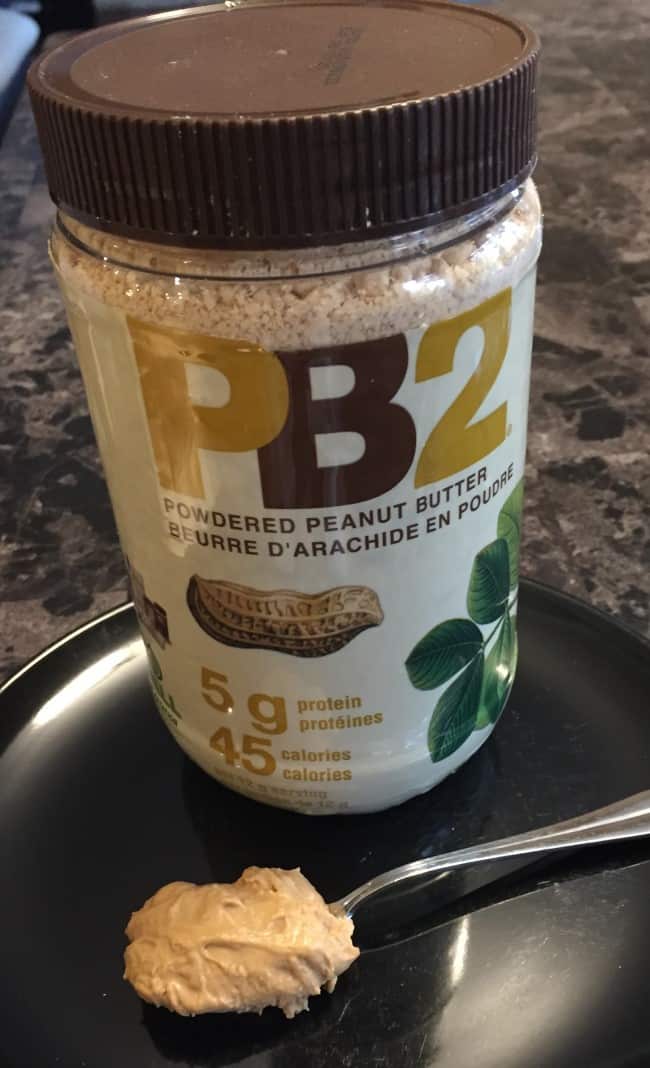 I was super curious about the PB2 Powdered Peanut Butter when I saw it at Costco recently. I've seen a lot of people on social media using it, mostly people who are trying to lose weight or are really into fitness. Peanut butter and honey is one of my favorite combinations and I was genuinely curious to see if this lower calorie and fat powdered peanut butter option tastes like the real deal.
I got the PB2 Powdered Peanut Butter on sale for $5.99 Canadian; the original price was stated as $7.99. This sale price seems quite reasonable to me considering a lot of trendy, "healthy" products often carry a relatively high price tag. The price of PB2 on sale isn't too far off from the price of a similarly-sized jar of regular peanut butter; however, when you mix the powder with water, you actually get half the peanut butter in this jar as compared to a jar of regular peanut butter that's the same size (since you mix two tablespoons of the powder with water and end up with one tablespoon of peanut butter).
The nutrition information is what really lured me into trying the PB2 Powdered Peanut Butter. Two tablespoons of powder (which makes one tablespoon of reconstituted, spreadable peanut butter) contains 45 calories, 2 grams of fat, 1 gram of sugar and 5 grams of protein. By way of comparison, the regular peanut butter that I have in my cupboard (a store brand version from a large discount grocery store chain) contains 80 calories, 5 grams of fat, 1 gram of sugar and 2 grams of protein in one tablespoon. I love that that you get more protein, less fat and fewer calories with this peanut butter compared to regular peanut butter. On the negative side, I do wonder if nutrients and healthy fats are stripped out of the peanuts during the manufacturing process; since the package states that over 85% of the fat is removed, I would think some of the healthy fats must be lost. Also, it has added sugar and isn't organic.
PB2 Powdered Peanut Butter is far less convenient than regular peanut butter straight out of the jar. You have to mix it up with water to create the actual peanut butter. You have to measure the powder and water correctly or you can end up with either peanut butter that is grainy and thick or runny. I can definitely see adding the powder to a smoothie, baking, yogurt or oatmeal to provide a peanut butter flavor, so that helps boost the convenience factor a bit, but overall I definitely wouldn't say it's more convenient than regular peanut butter.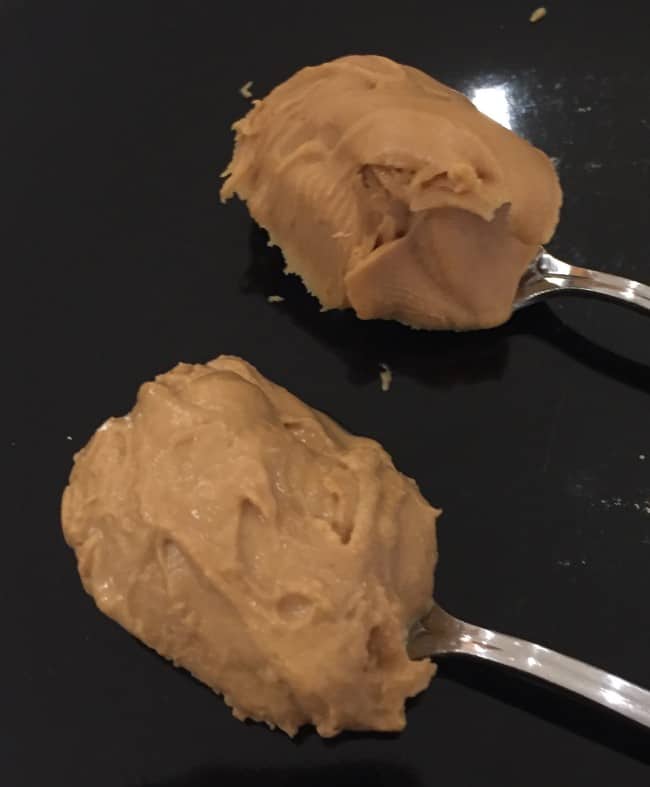 I was pleasantly surprised by the taste. This actually tastes like real-deal peanut butter. When I mixed it up according to the directions, I didn't get a grainy consistency; it was nice and smooth (fans of chunky peanut butter are out of luck though!). The taste was actually really creamy, which was kind of shocking to me. I actually liked it so much that I ate an entire spoonful. I tested it against the regular peanut butter and found the only difference in taste was that the regular peanut butter was slightly thicker (but that could be due to the amount of water I added). There aren't any added flavors, so this is a legitimate substitute for real peanut butter.
I think it will take me a while to use up my PB2 Powdered Peanut Butter from Costco. I'm looking forward to experimenting with it when I bake. Once it's gone, I would consider purchasing it again. I have an appreciation for real food like regular peanut butter and the healthy fats and natural nutrition that go along with it, but I would definitely recommend this to a person who loves peanut butter and is super health-conscious or really watching his or her weight or fat intake.
Cost: 6/10
Nutrition: 8/10
Taste: 8.5/10
Convenience: 7/10
Have you baked with this? Did it work? If so, please share your recipes!