A special guest review on the blog today!
Please note that this review was not paid for or sponsored by any third party. I purchased this product with my own money and the opinions in this review are strictly my own. I am not affiliated with Costco or any of its suppliers. I am just a fan of the company. I write these reviews to help my fellow shoppers.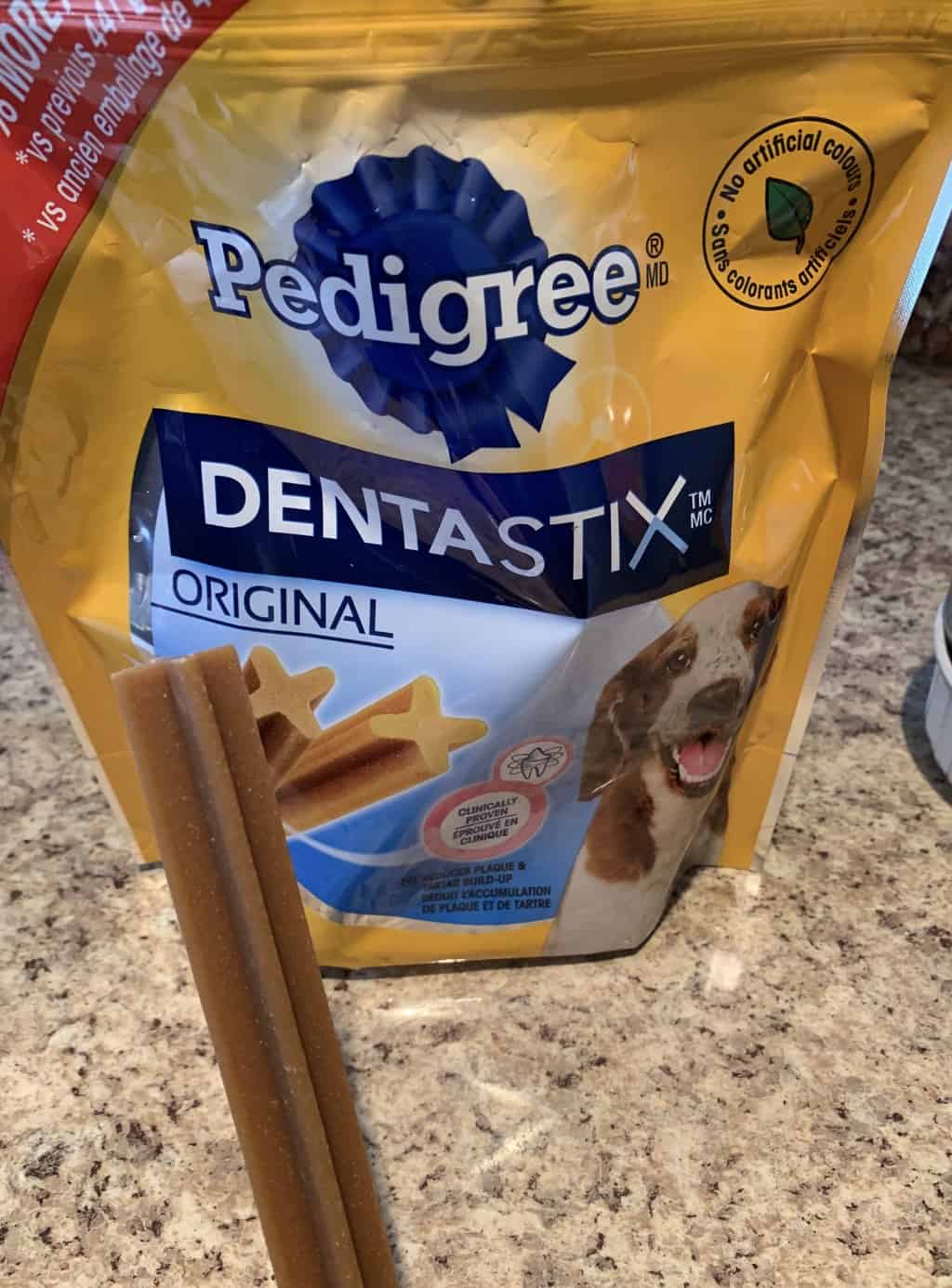 Hi! My name is Mocha and I'm thrilled to be posting this guest review on the Costcuisine blog today. My mom owns this blog and I'm posting this while my family is fast asleep. My mom shops at Costco all the time and she has her own favorite products but I needed to get the word out about my all-time favorite thing in the world. Pedigree Dentastix bought at Costco!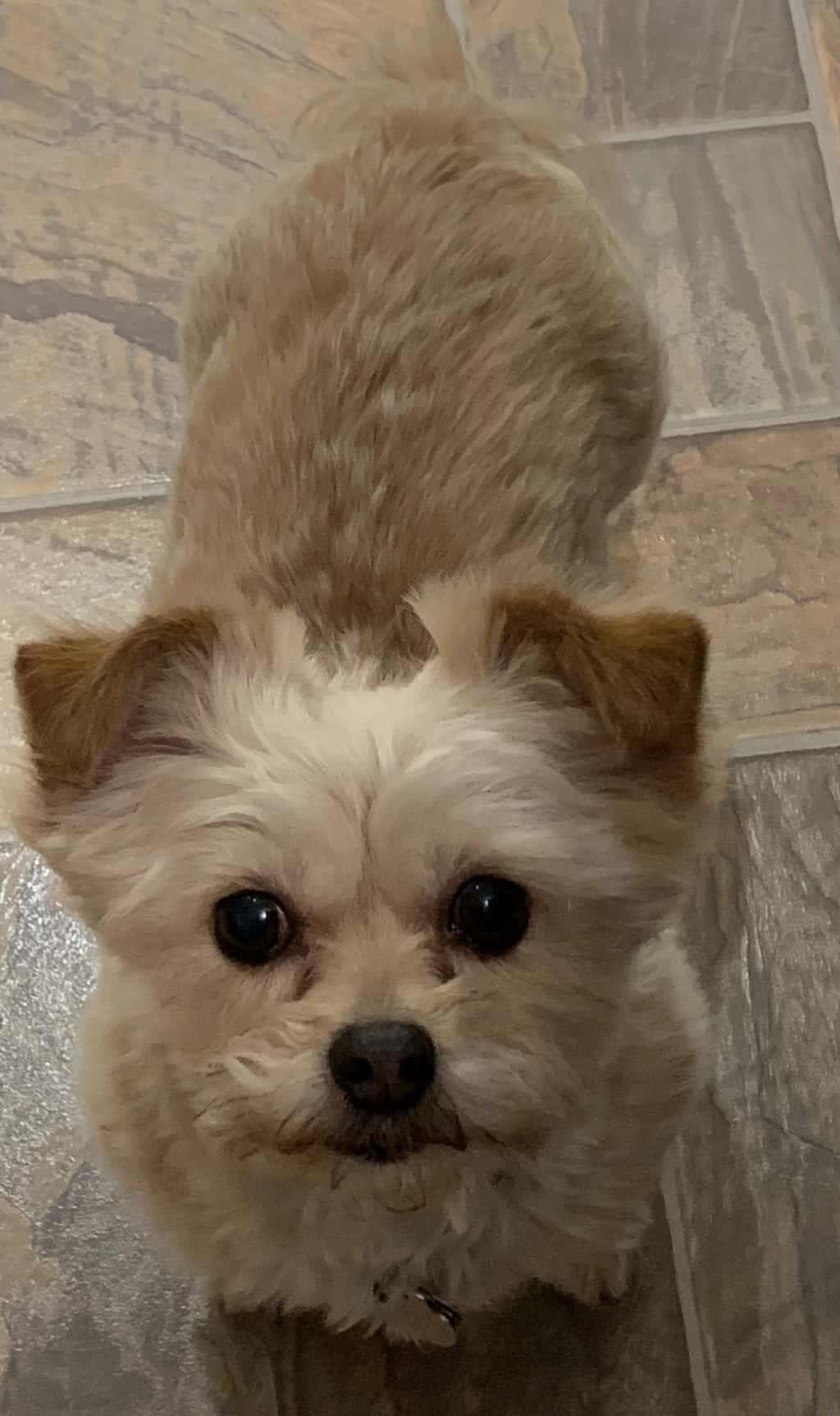 Taste
These taste WONDERFUL! They are so good that every time I see or hear the bag of Dentastix opening I run to kennel for my treat. If my mom left the bag open and out, I would definitely eat the whole bag in minutes, they're THAT good. I prefer the original flavored Dentastix over the fresh flavored Dentastix but lucky for me there's only five in the whole box. I can't tell you exactly what flavor the original flavor Dentastix tastes like but I can tell you I love them. The ingredients does mention that there's a "smoke flavor" to them.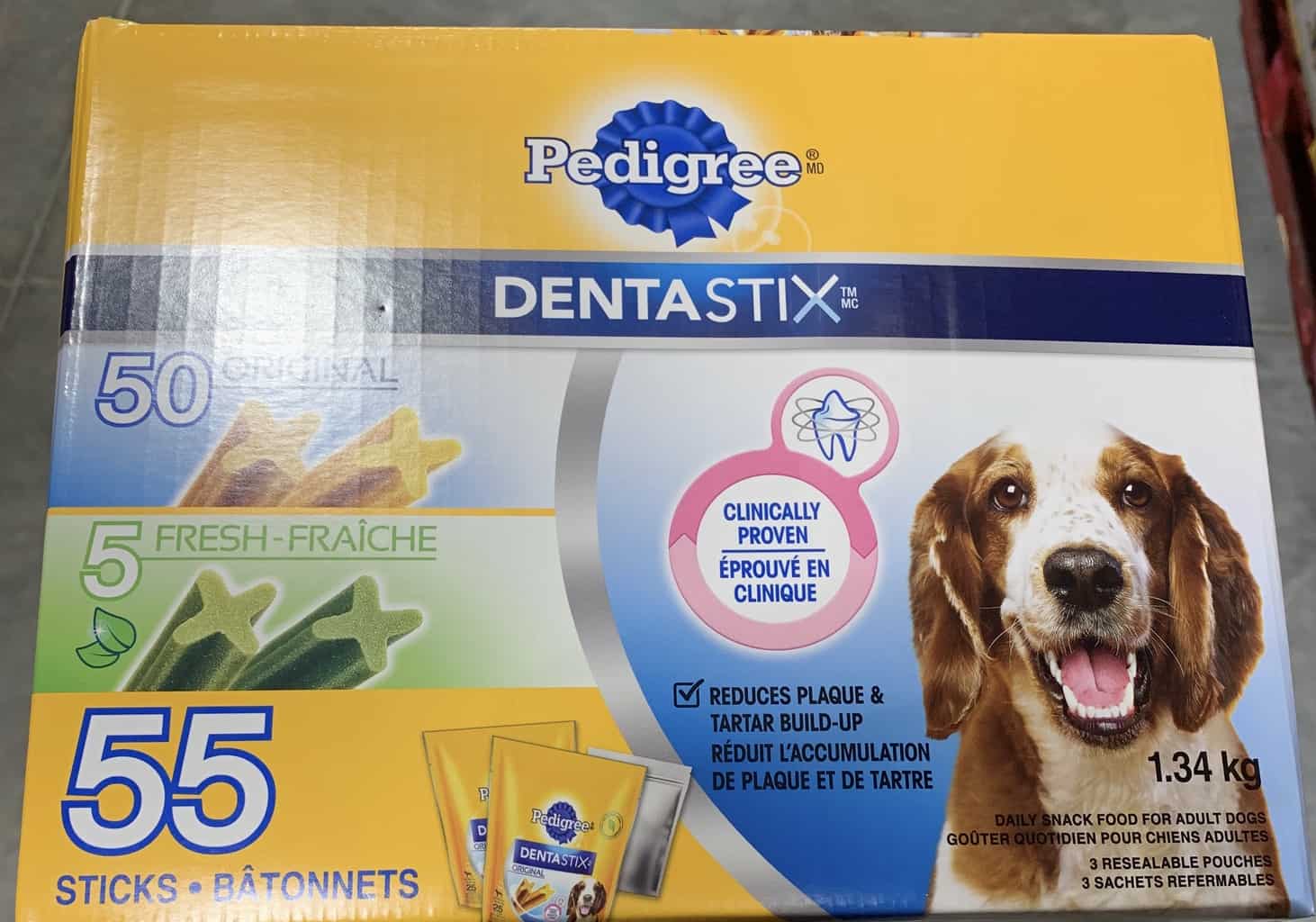 Cost
These aren't the cheapest treat around, I know my family often watches for them to go on sale at Costco. The regular price is $18.49 Canadian for 55 Dentastix. Sometimes they can be found as low as $14.49 Canadian on sale. This includes 50 original flavored Dentastix and five "fresh" flavored Dentastix in the box. There's two bags of original flavored Dentastix (25 in each bag) and one bag of fresh flavored Dentastix (five in the bag). I only get part of a stick each day so that cuts down on the cost.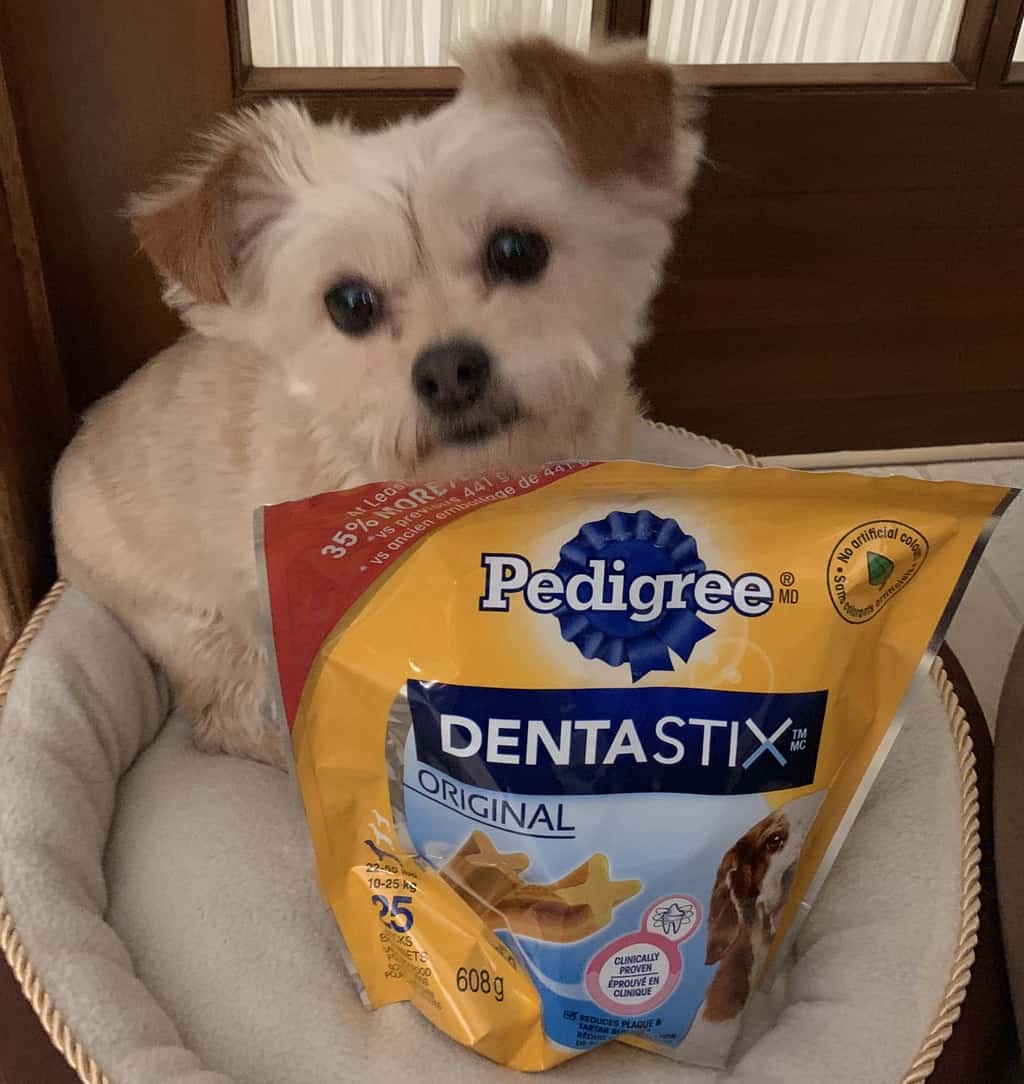 Convenience
These are conveniently packaged in three resealable bags so they keep my sticks tasting fresh! Once you take a stick out of the bag it does harden pretty quickly which means I have to gnaw on it a bit longer to eat it. These are also convenient because they keep my teeth squeaky clean and make the most delicious bedtime snack. When I see or hear the Dentastix bag come out, I know it's time for bed.

Nutrition
These keep my teeth clean by reducing plaque and tartar build-up. I weigh only eight pounds so my mom gives me a small piece every day. Even though I don't count calories or care about macros I think eating too many Dentastix would not be a good thing! A whole stick is 76 calories but I eat less than that each day. The bigger dogs I meet on my walks may be able to handle a whole stick per day.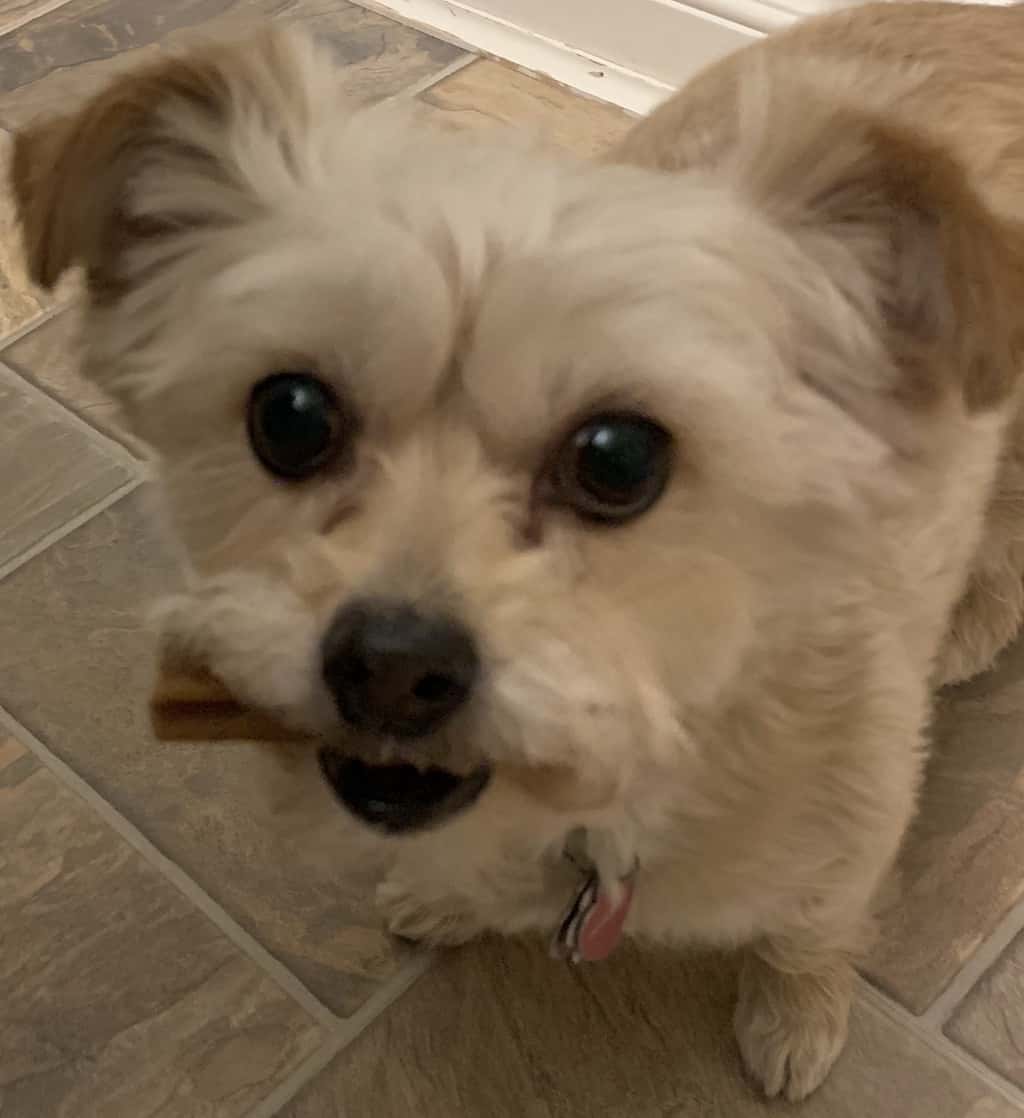 I recommend these delicious treats for all of my furry friends across the world!
Cost: 8/10
Convenience: 10/10
Nutrition: 10/10
Taste: 10/10
Also my mom says she wants to wish you a HAPPY APRIL FOOLS' DAY!