Too sweet and has a weird aftertaste!
Please note that this review was not paid for or sponsored by any third party. However, I was given a free sample of this product to review. The opinions in this review are strictly my own. I am not affiliated with Costco or any of its suppliers. I am just a fan of the company. I write these reviews to help my fellow shoppers.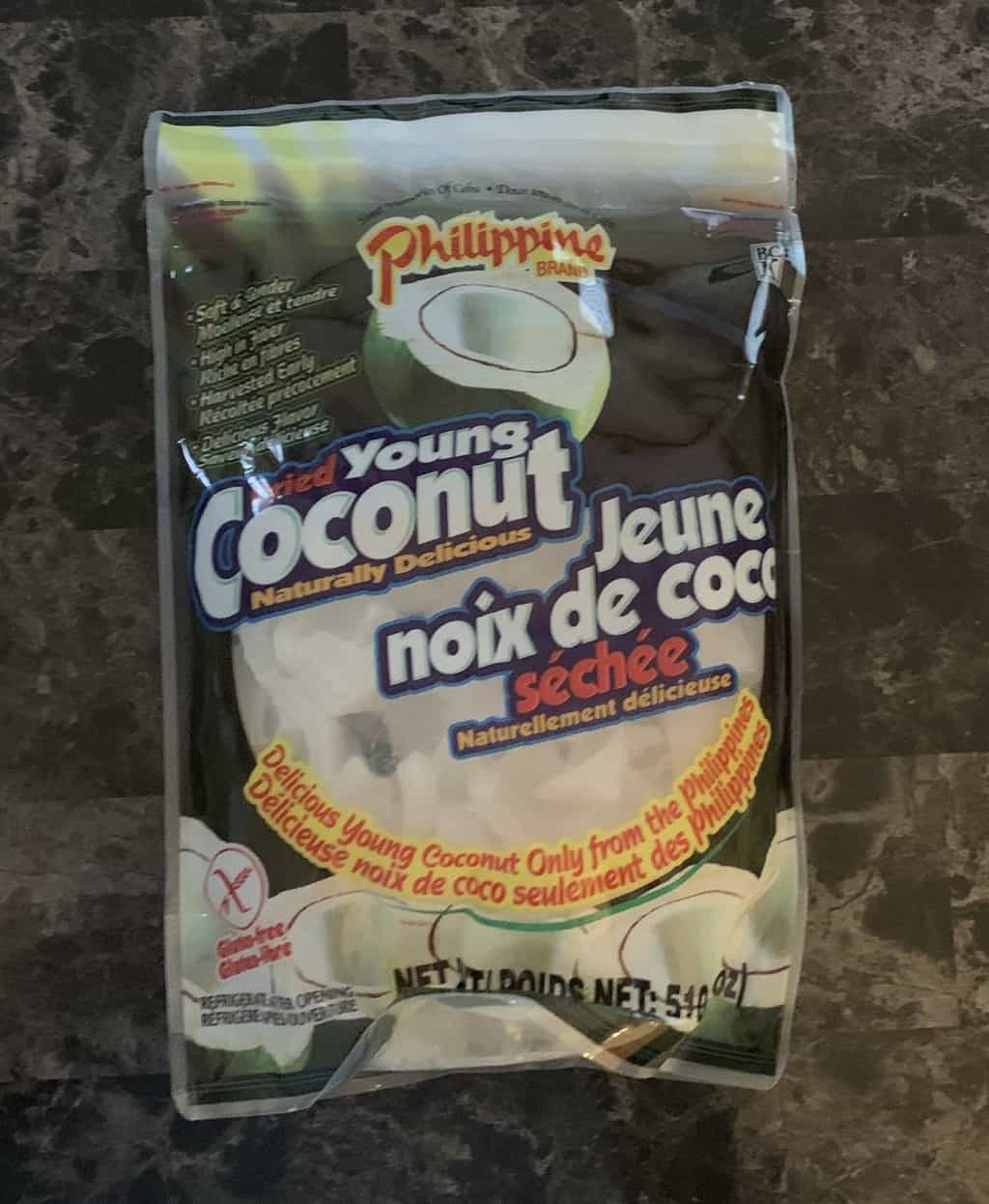 I'm a pretty big coconut fan and I've always been curious about the dried coconut at Costco. I love coconut ice cream, coconut in cookies and chocolates and my mom makes coconut cupcakes that are UNREAL. Today I'm reviewing the Philippine Brand Young Dried Young Coconut from Costco!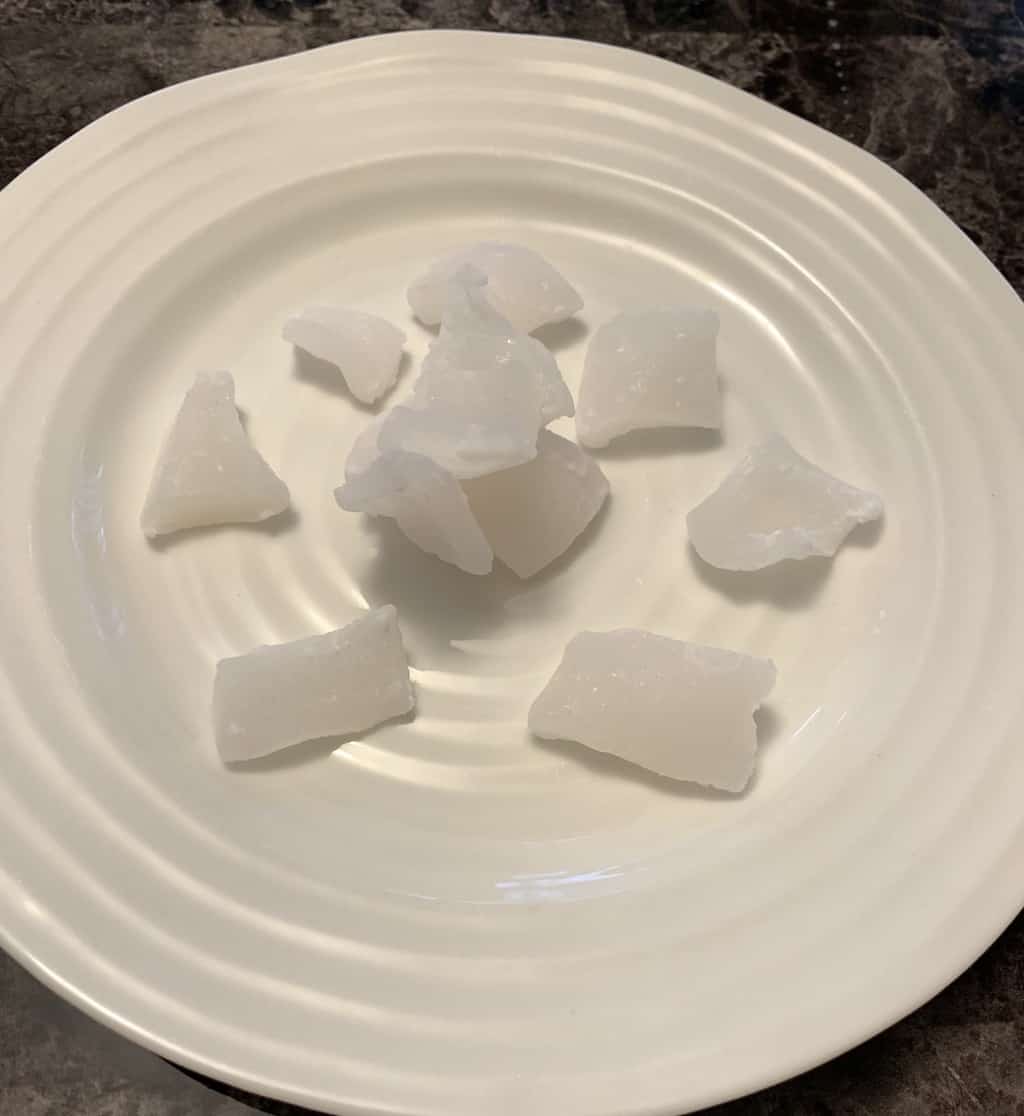 Taste
I honestly didn't love this. It's super sweet and sugary and also has a weird unpleasant savory aftertaste that lingers in your mouth well after you've swallowed your last bite. The texture is a bit hard and chewy. I was a little disappointed in this product and must admit I didn't finish my bag. I found the young dried coconut much too sweet and think I might have enjoyed it more if it were a little less sweet and didn't have a funky aftertaste.
Cost
The 510 oz bag of dried young coconut cost $9.99 Canadian. Since I've never tried a product like this before I don't have much to compare the cost to!
Convenience
The coconut needs to be refrigerated after opening, we almost missed that on the bag so I thought I'd point that out! The best before date is over a year from the date I purchased the product, that's a long time! When we tried this we thought it MIGHT be good added to ice cream or even added to coconut yogurt but I didn't love it enough to try that. I guess it makes a convenient snack or dessert.

Nutrition
A 42 gram serving is 150 calories, two grams of fat, 18 grams of sugar, one gram of protein, eight grams of fibre, 30 grams of carbohydrates and 25 mg of sodium. The ingredients list is super short. Coconut, sugar and a preservative.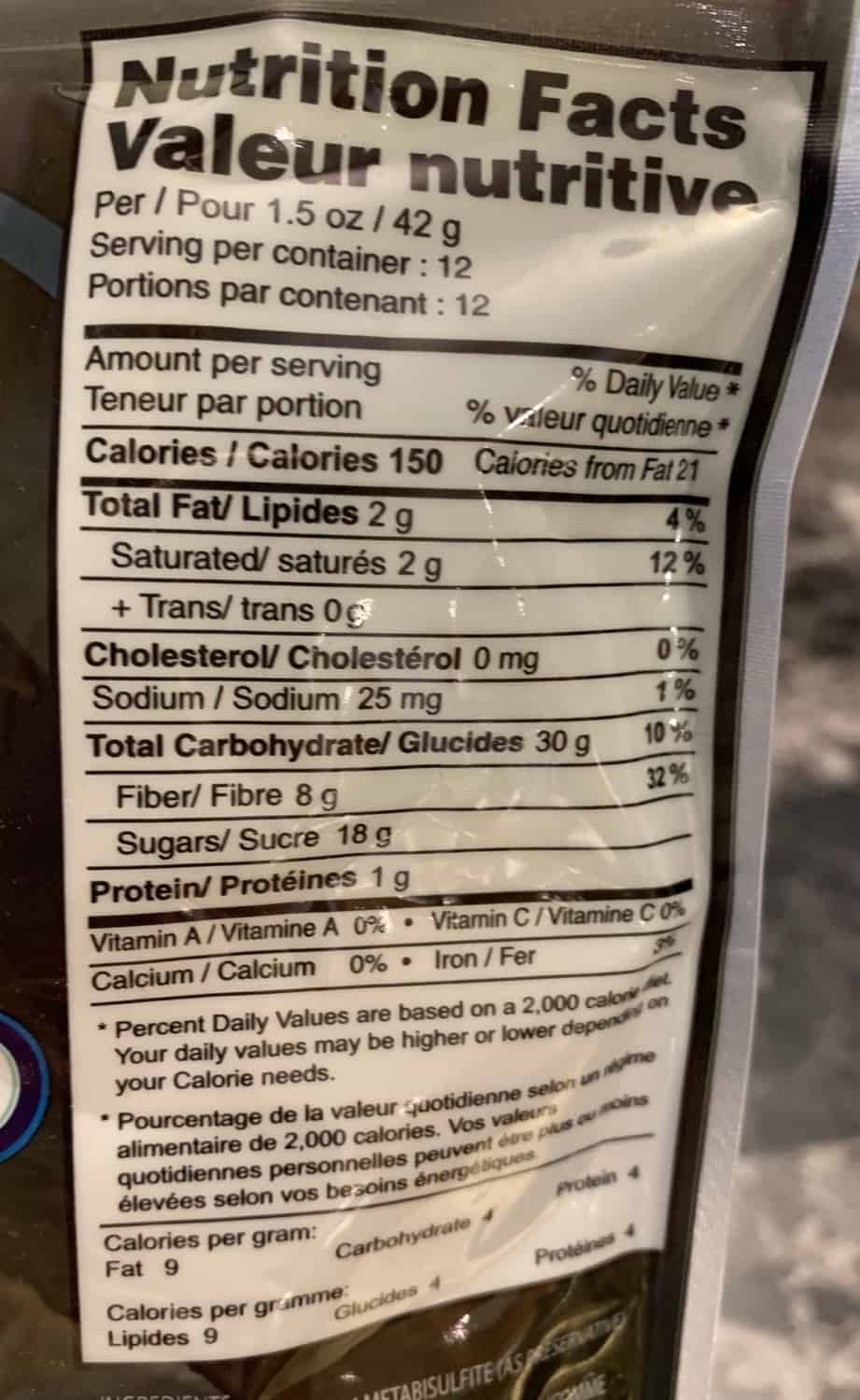 Although I love coconut I definitely won't be repurchasing this again, I just didn't enjoy the taste!
Taste: 5/10
Cost: 6/10
Convenience: 10/10
Nutrition: 3/10 (for the fibre)
Have you tried this product? What did you think?