For some reason, these tasted way better when I was a kid.
Please note that this review was not paid for or sponsored by any third party. The opinions in this review are strictly my own. I am not affiliated with Costco or any of its suppliers. I am just a fan of the company. I write these reviews to help my fellow shoppers.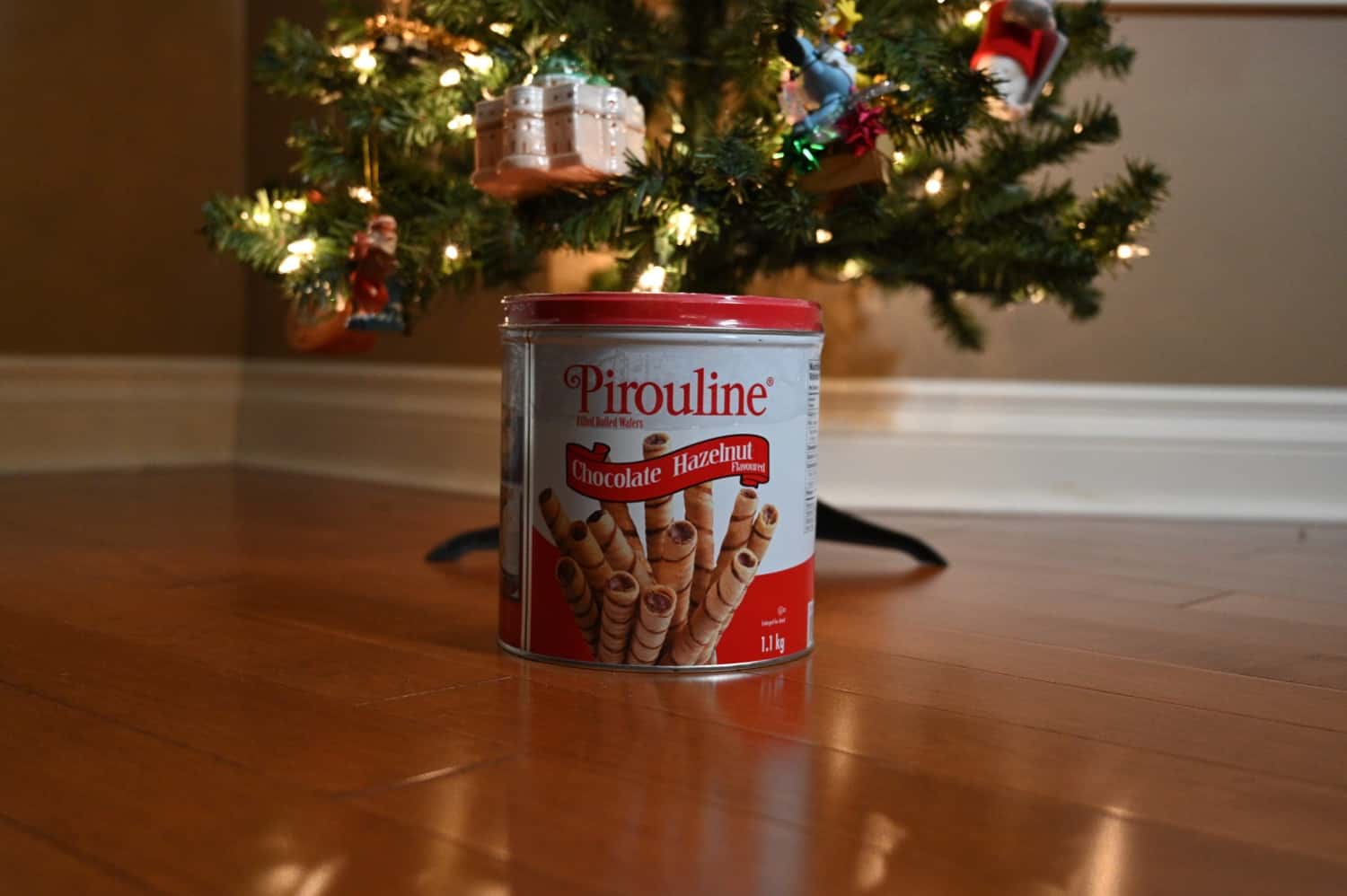 Another Costco seasonal item I'm reviewing today, the Pirouline Chocolate Hazelnut Wafers. These can be found in the season/Christmas section with all the other Christmas goodies at Costco. The item number is 312540.
Taste
I remember these being a lot better when I tried them as a kid but I feel like they might have changed the recipe or just my tastes have changed. These are basically like a thin wafer roll with a sweet chocolate hazelnut filling in the middle of the roll. The wafer is light and thin as well as crunchy. I used to remember the filling actually having a strong, delicious chocolate hazelnut flavor, what I taste now is just a sugar/sweet flavor and I can't really taste the chocolate or hazelnut. These are still enjoyable though! There a nice light snack or dessert and go fabulously with a coffee, tea or a glass of Baileys on ice. You can add them to ice cream or other desserts as an attractive garnish too.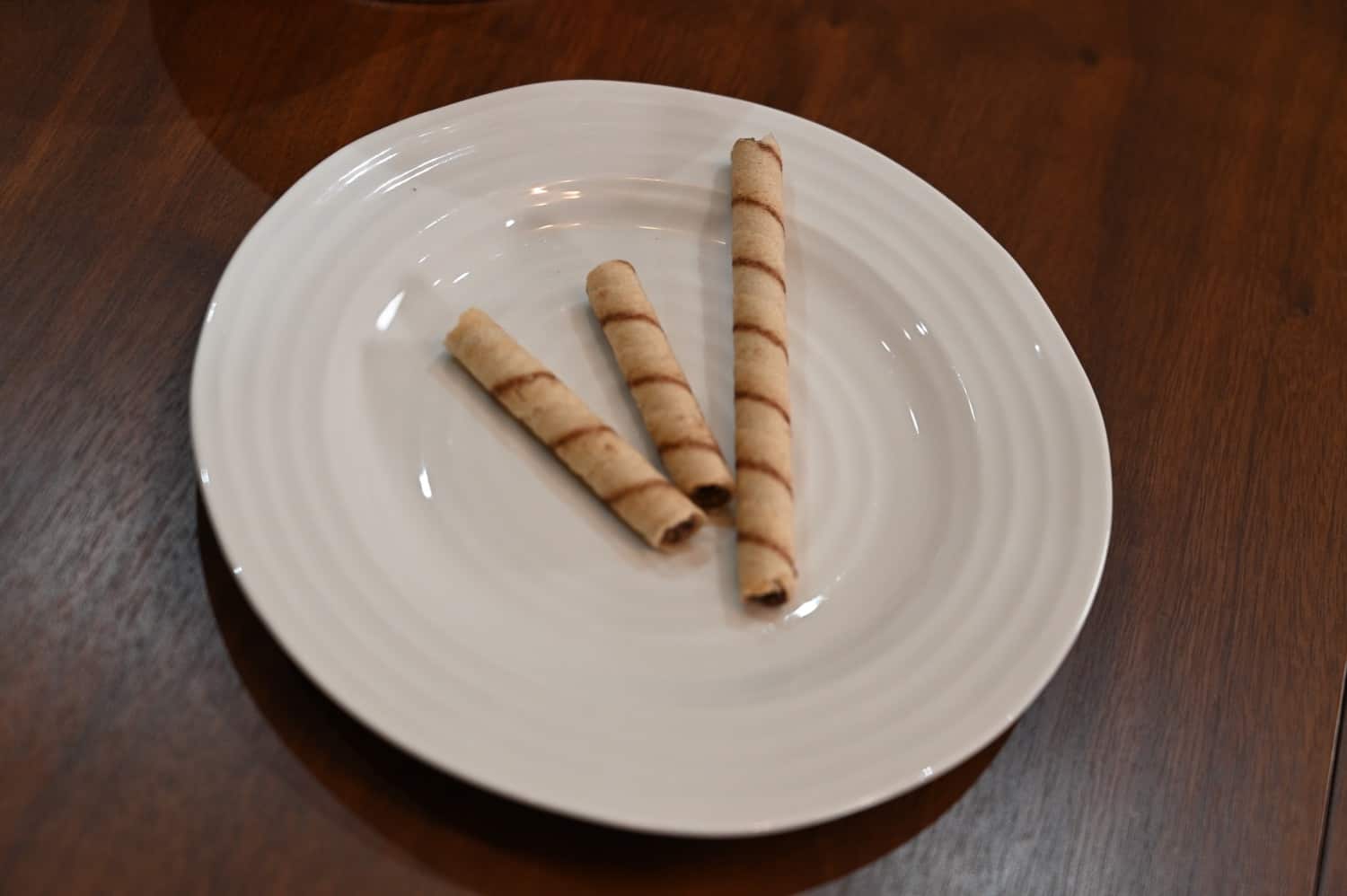 Cost
I paid $9.99 Canadian for 1.1 kg tin of wafers. There's five small bags of wafers in the tin.
Convenience
The best before date is about a year from the date we purchased these. The tin comes with five small bags which is convenient because you're not opening one giant bag and rushing to finish them before they go stale. These are great to enjoy along or can use to top cakes, ice cream, sorbet or trifles.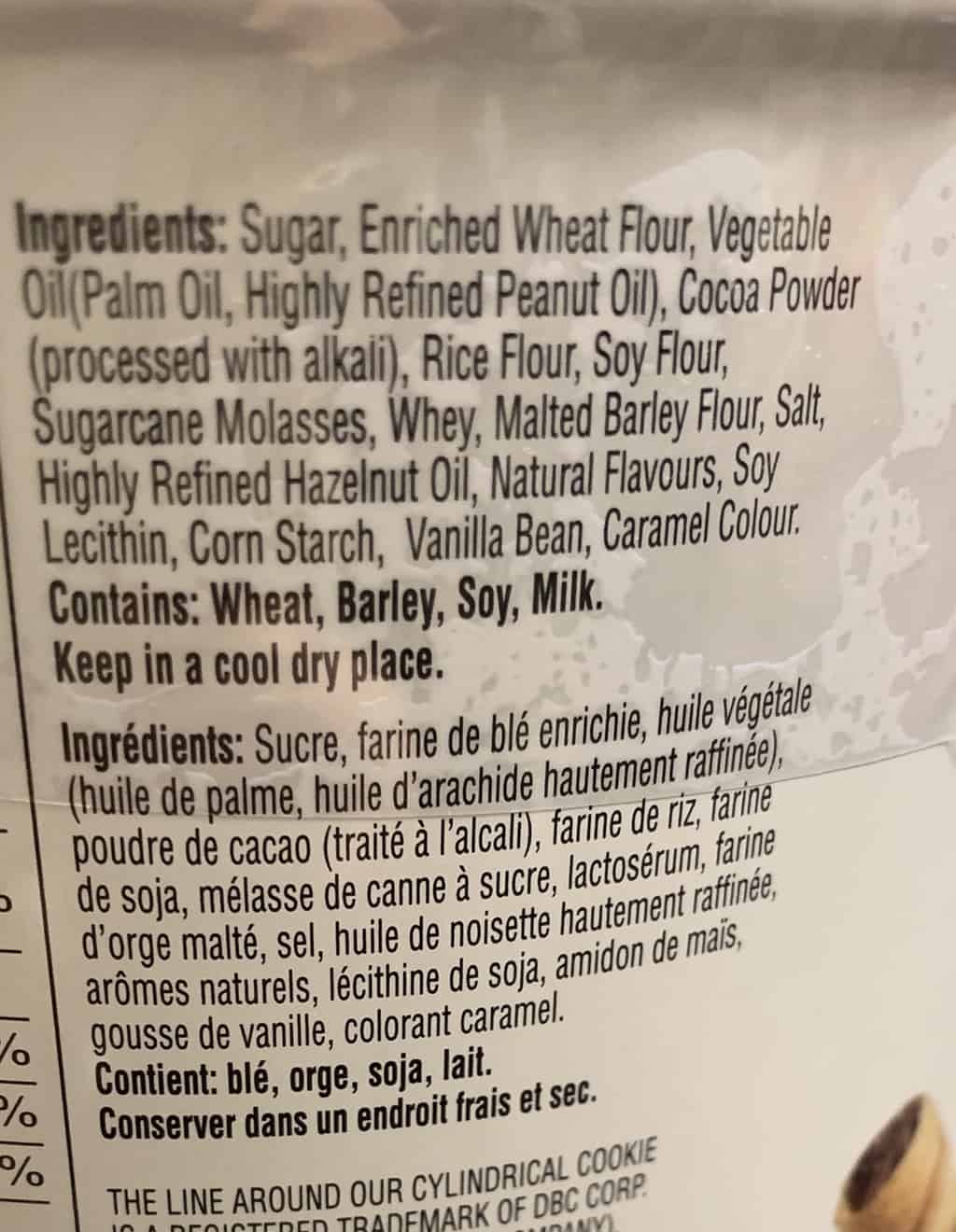 Nutrition
Two wafers is 140 calories, seven grams of fat, 25 mg of sodium, 20 grams of carbohydrates, 14 grams of sugar, one gram of protein and zero grams of fibre. The ingredients list is full of unhealthy things but it's Christmas right?! Time for a few treats.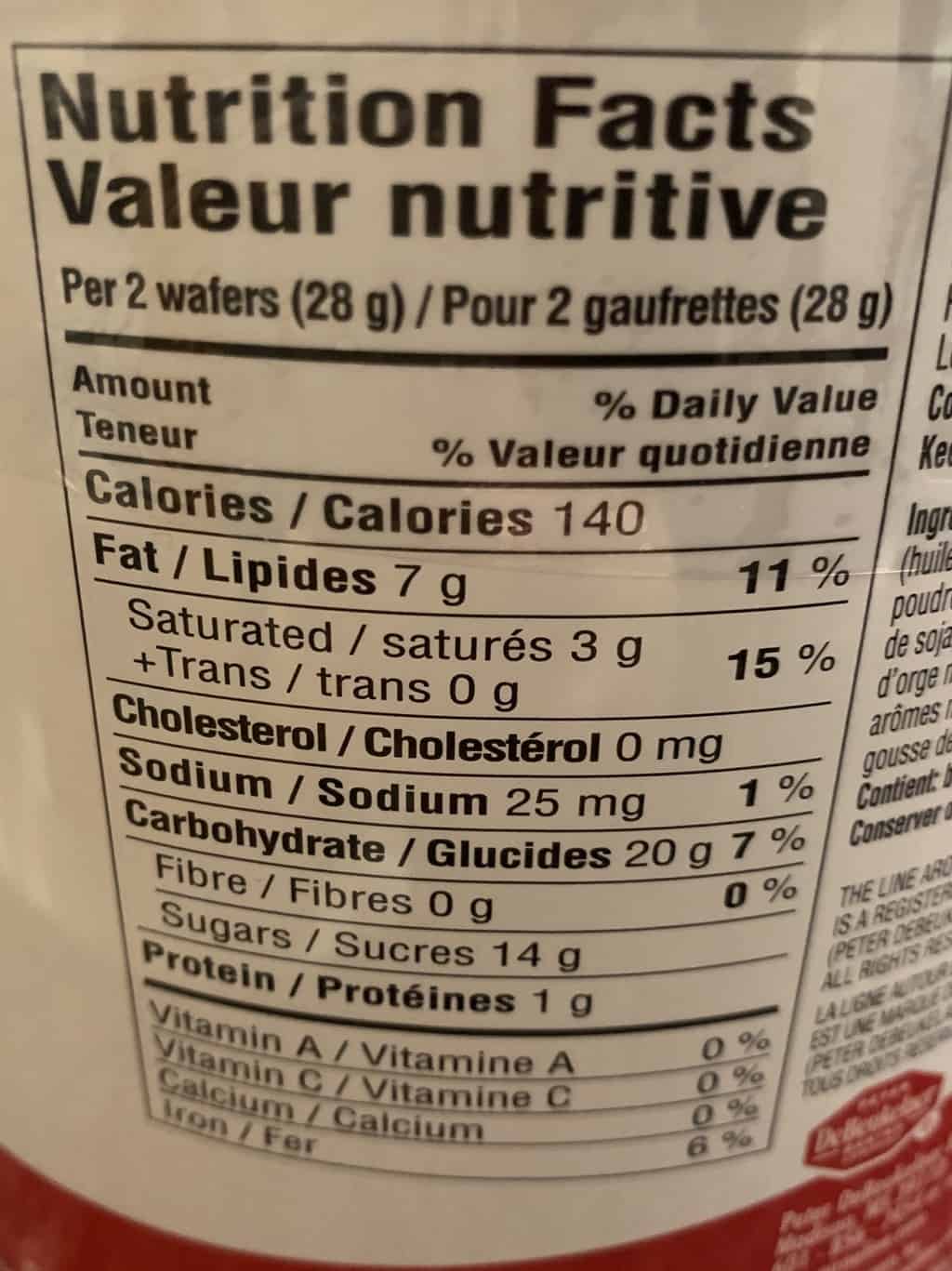 These are tasty but not my favorite! I feel like the recipe changed because I remember these tasting a little higher quality but it might be my taste buds. They're still enjoyable but I'd prefer a Costco bakery cookie or a homemade cookie to these.
Taste: 7/10
Cost: 8/10
Convenience: 10/10
Nutrition: 0/10
Have you tried the Pirouline Wafers? What do you think of them?