If Costco's pizzas don't have the toppings you like, just add your own!
Please note that this review/tip was not paid for or sponsored by any third party. The opinions in this review are strictly my own. I am not affiliated with Costco or any of its suppliers. I am just a fan of the company. I write these honest reviews to help my fellow shoppers.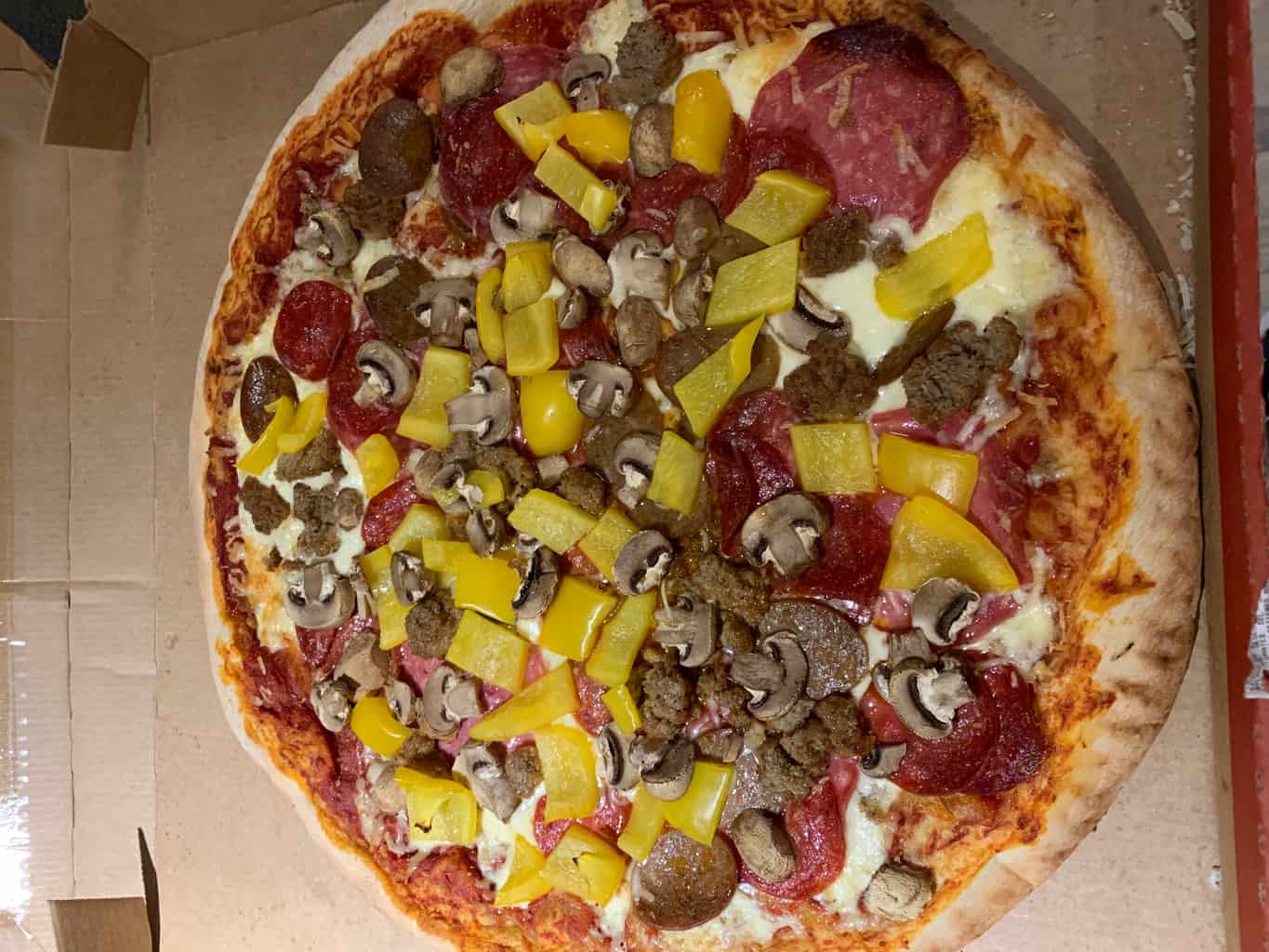 I recently just reviewed the Costco Kirkland Signature Four Meat Pizza that you buy and bake. In Canada, we don't have too many kinds of pizza to choose from and none of the options available have vegetables on them. Today I wanted to share with you how super simple it is to buy the Costco pizza and add your own ingredients to turn it into your own delicious pizza! If you're vegetarian you can buy the cheese pizza and add all the vegetables you like. If you want vegetables on your meat pizza, go ahead and add whatever you want on. When I recently bought the Costco Kirkland Signature Four Meat Pizza I added red onion, bell peppers and mushrooms. Just add the toppings prior to cooking. I'll share some suggested toppings with you!
Toppings:
Mushrooms
Bell peppers
Chicken
Red Onion
Bacon
Arugula
Yellow Onion
Fresh Tomato
Fresh Garlic
Shrimp
Fresh Hot Peppers
Olives
Banana Peppers
Anchovies
Feta
Have you tried this? Which toppings would you choose to add?