Super juice!
Please note that this review was not paid for or sponsored by any third party. I purchased this product with my own money and the opinions in this review are strictly my own. I am not affiliated with Costco or any of its suppliers. I am just a fan of the company. I write these reviews to help my fellow shoppers.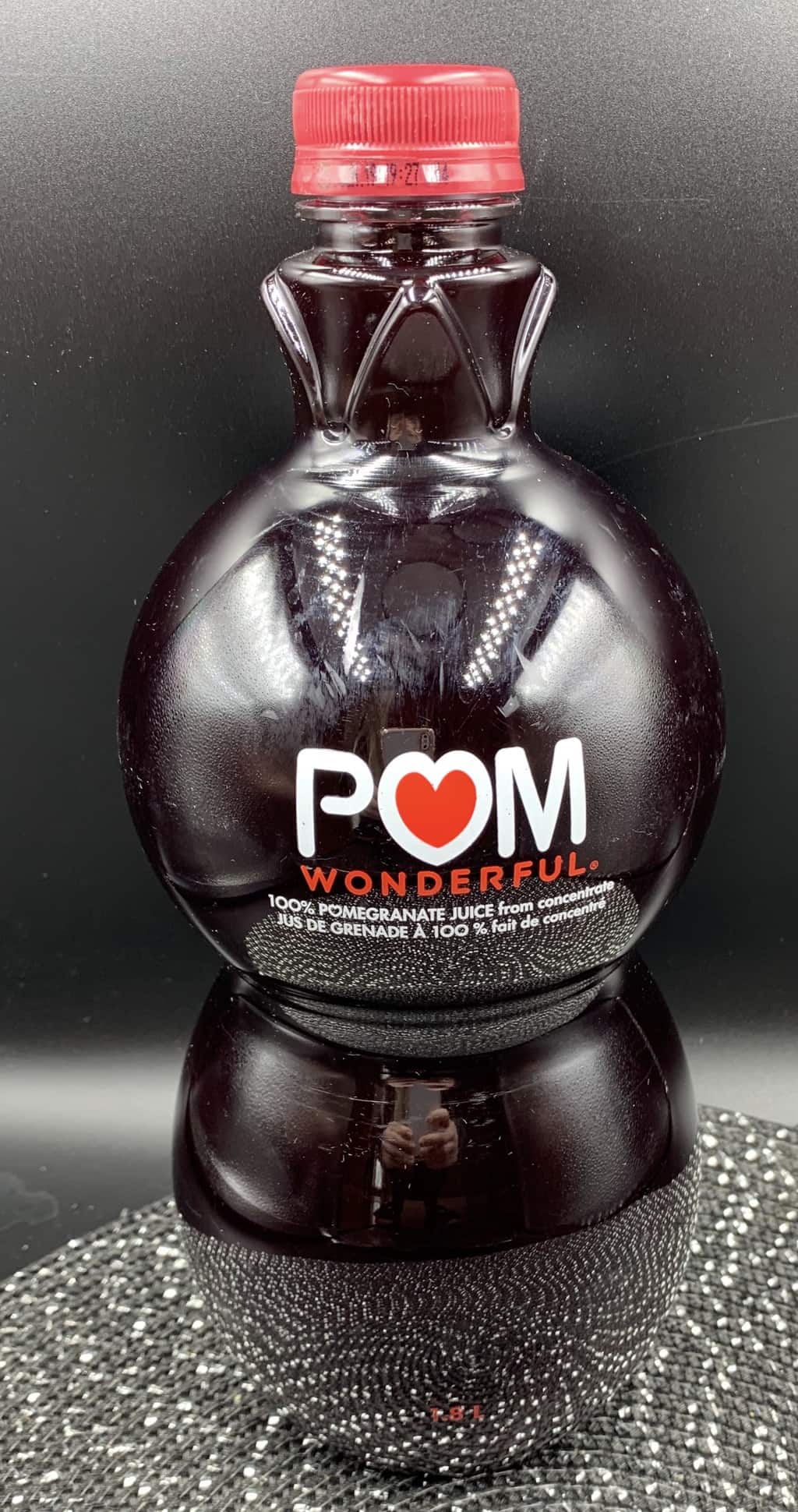 A colleague of mine was recently telling me about all the health benefits associated with drinking pomegranate juice. I'm not a food scientist or anything like that but a quick google search led me to a lot of articles stating that pomegranate juice is loaded with antioxidants and is a strong anti-inflammatory. It apparently helps fight things like heart disease, cancer, diabetes, arthritis and Alzheimer's disease. When I saw the big bottle of POM Wonderful Pomegranate Juice at Costco I figured I may as well try it out and see how I like it!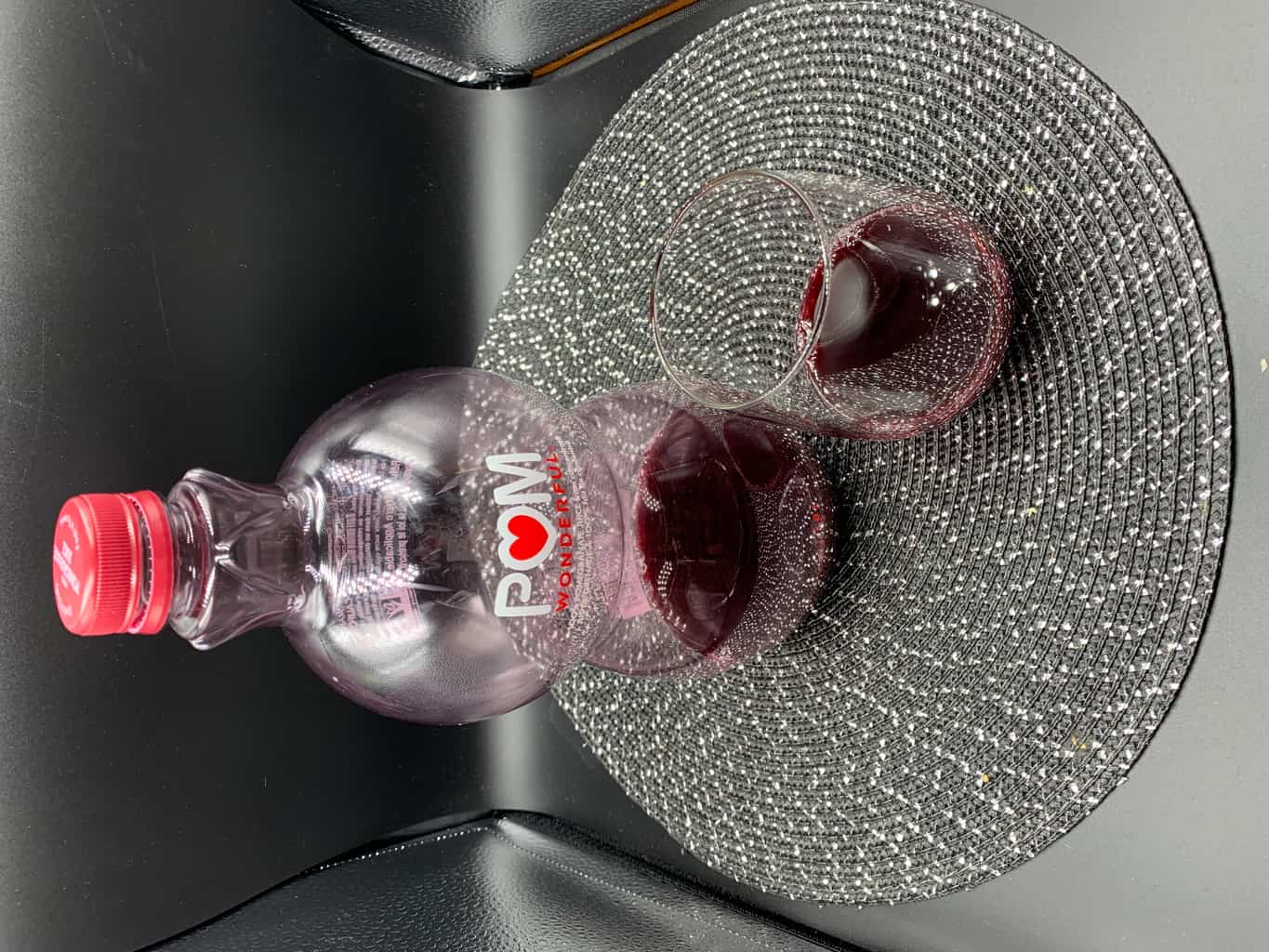 Taste
The POM Wonderful Pomegranate Juice is very sweet and tart at the same time. If you've never had pomegranate juice before I think it tastes like a hybrid of a tart cherry juice and cranberry juice. It definitely has its own distinct flavor though. If you enjoy cranberry cocktail or tart cherry juice, chances are you'll enjoy the POM wonderful. I personally find the juice is quite sweet so I like to water mine down a little with water or sparkling water. I've also use the POM Wonderful to mix into plain SKYR or Greek Yogurt to give it a hint of flavor and sweetness. It's also great in smoothies with almond milk.
Cost
The cost of the POM Wonderul pomegranate juice is $11.99 Canadian not on sale. I've seen it on sale for as low as $8.69 Canadian. This isn't cheap, even on sale. The bottle states that it's equivalent to 12 squeezed pomegranates. When I see Pomegranates by themselves at the grocery store they're usually about $2.40 per pomegranate which is not cheap. Also to buy a small container of fresh pomegranate arils at Costco it is usually quite expensive too. Bottom line is that pomegranate is generally never cheap unless in season and on sale, usually in November/December.
Convenience
I can't even imagine making my own pomegranate juice. I have a hard enough time dissecting the tiny arils to eat fresh when I buy pomegranate. I definitely appreciate that POM Wonderful exists and is willing to create pomegranate juice for me so I don't have to make my own. It's definitely way more convenient to buy the pomegranate juice than to make it yourself. The best before date on the bottle I bought was over two months from the purchase date.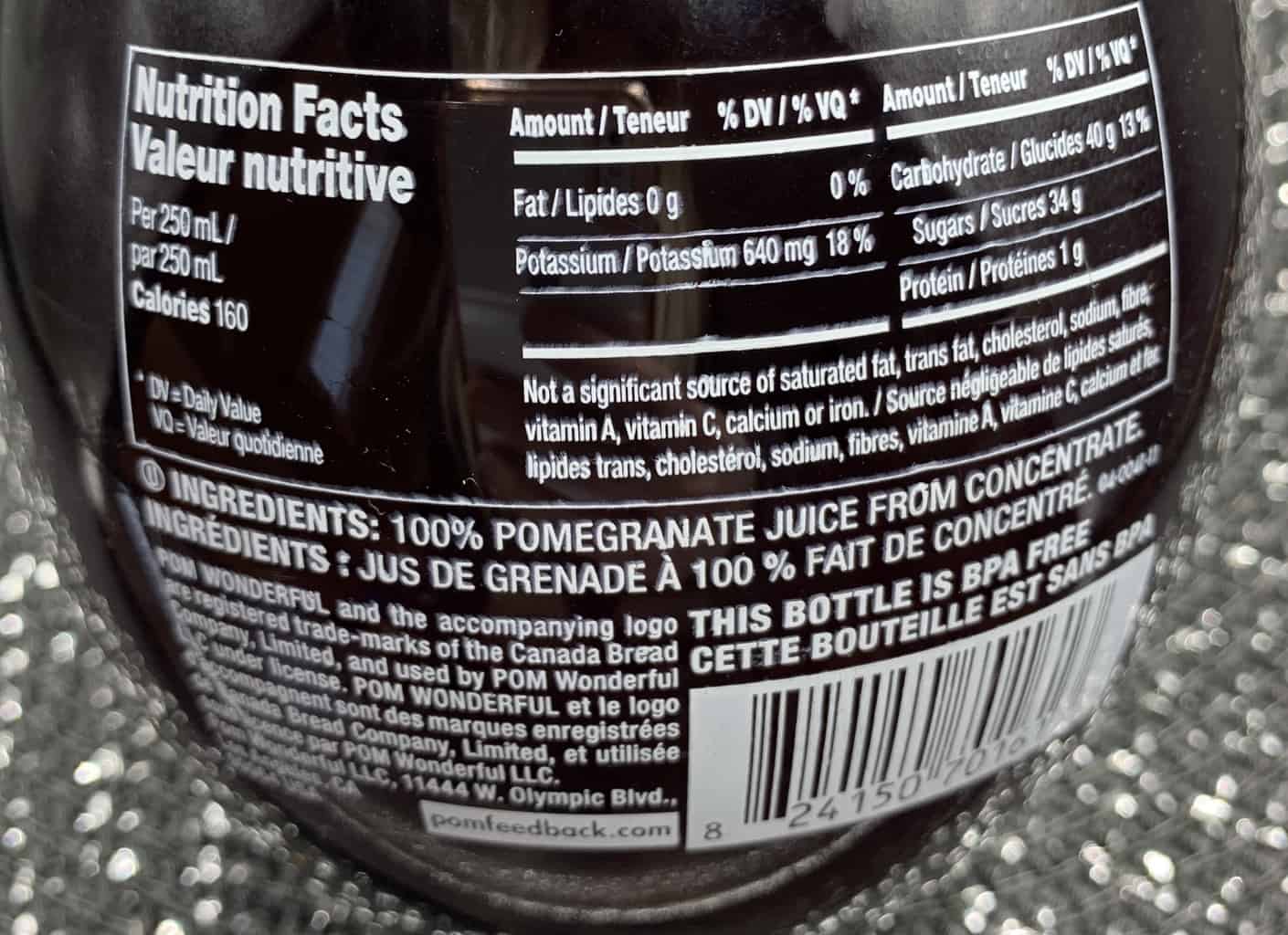 Nutrition
I know a lot of people look at the nutritional information and think it's absolutely loaded with sugar. This is true but there's no added sugar. It's the natural sugar and sweetness from the pomegranate. If you'd rather eat your sugar than drink it than I suggest just eating a pomegranate fresh but whether you drink the juice or eat the pomegranate you won't be escaping the sugar content. One cup is 160 calories, 0 grams of fat and 34 grams of sugar. Pomegranate is known to help prevent Alzheimer's disease, decrease inflammation, improve fertility, decrease the risk of heart disease and is loaded with Vitamin C.
I haven't noticed any health benefits in myself from drinking the pomegranate juice but I do like the taste of it and enjoy adding it to my plain yogurt to give it a little sweetness and flavor. If you enjoy pomegranate but can't find fresh ones at your local Costco or grocery store, this is a way you can still enjoy the flavor all year round!
Taste: 7/10
Cost: 5/10
Convenience: 10/10
Nutrition: 7/10
Do you have any recipes you use pomegranate in? I love pomegranate in salads! Have you had POM Wonderful? What did you think?