Light and delicious!
Please note that this review was not paid for or sponsored by any third party. I purchased this product with my own money and the opinions in this review are strictly my own. I am not affiliated with Costco or any of its suppliers. I am just a fan of the company. I write these reviews to help my fellow shoppers.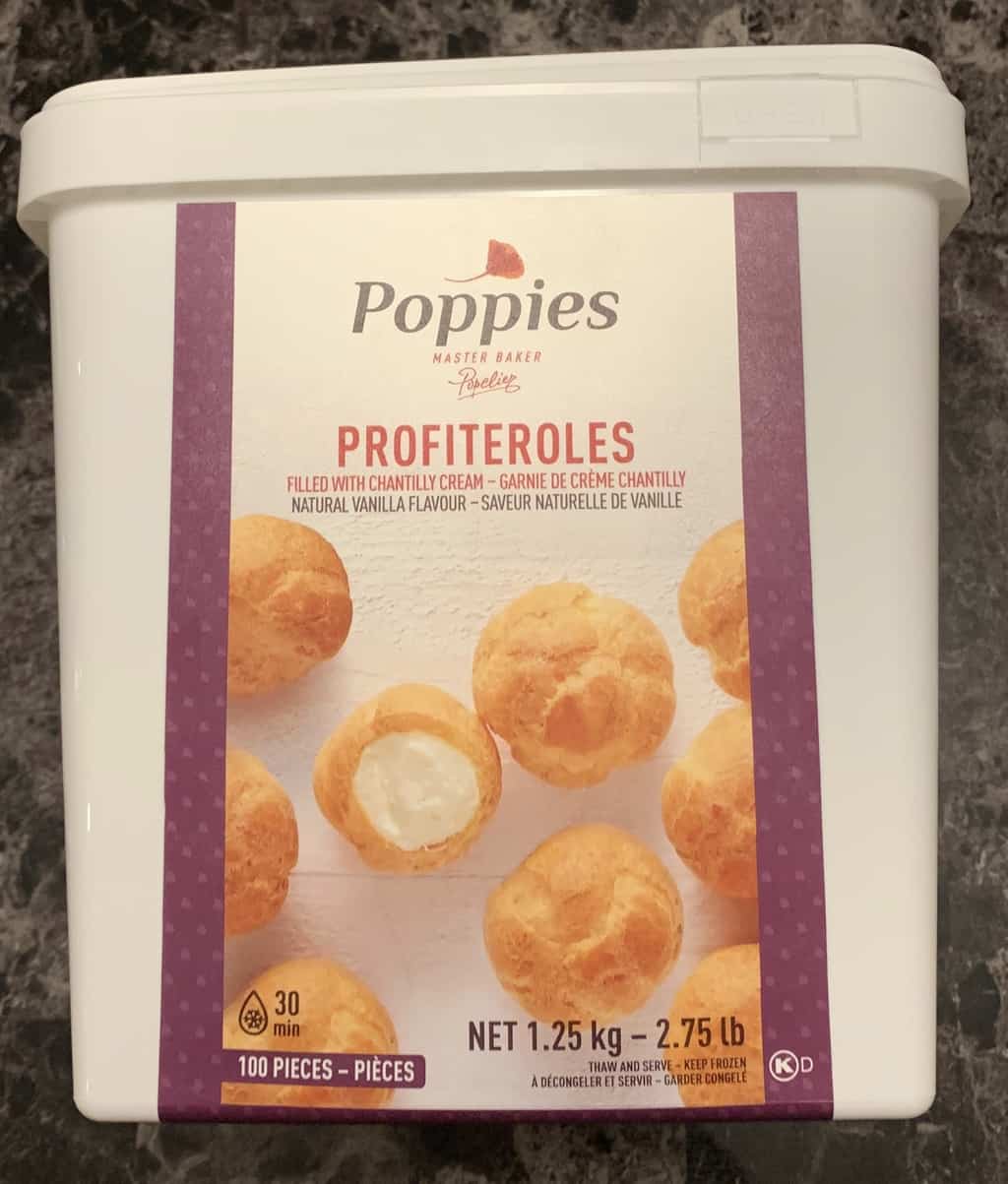 With Valentine's Day just around the corner I wanted to review a dessert from Costco that goes AMAZING with chocolate fondue! Or any kind of chocolate. Today I'm reviewing the Costco Poppies Profiteroles! These little frozen puffy pastry bites filled with Chantilly cream can be found in the freezer aisle at Costco.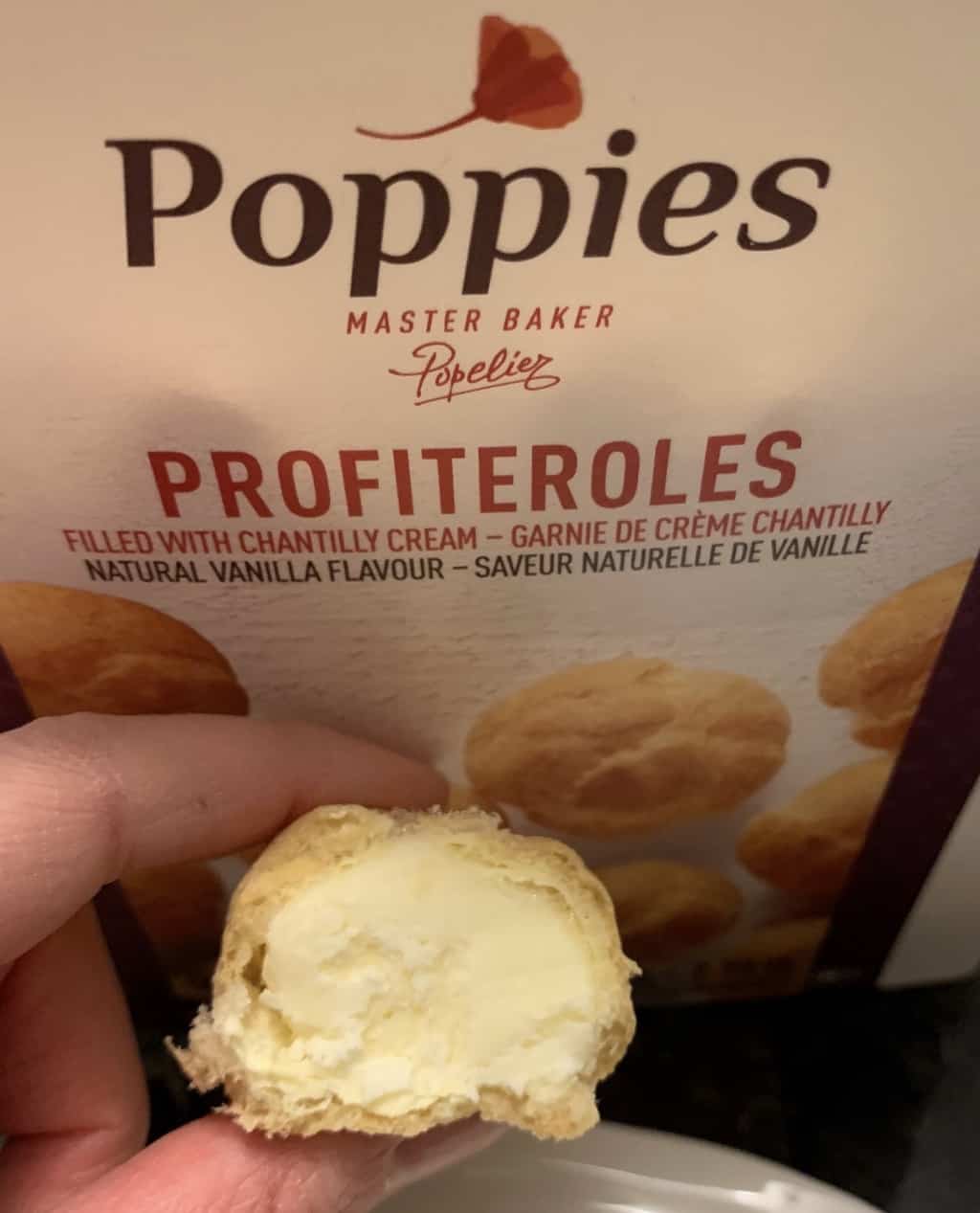 Taste
The Costco Poppies Profiteroles aren't super flavorful or sweet but they are tasty and simple. The pastry is quite plain tasting and is very light, soft and not sweet at all. The cream inside the pastry isn't sweet and is creamy, smooth and has the tiniest hint of vanilla flavor. If you're not into super sweet, heavy desserts you'll probably really enjoy these. If you like super sweet, chocolatey or flavorful desserts you can definitely dip these in chocolate or drizzle them with salted caramel or put them on ice cream etc! They're great with fruit, icing sugar & cinnamon or just by themselves.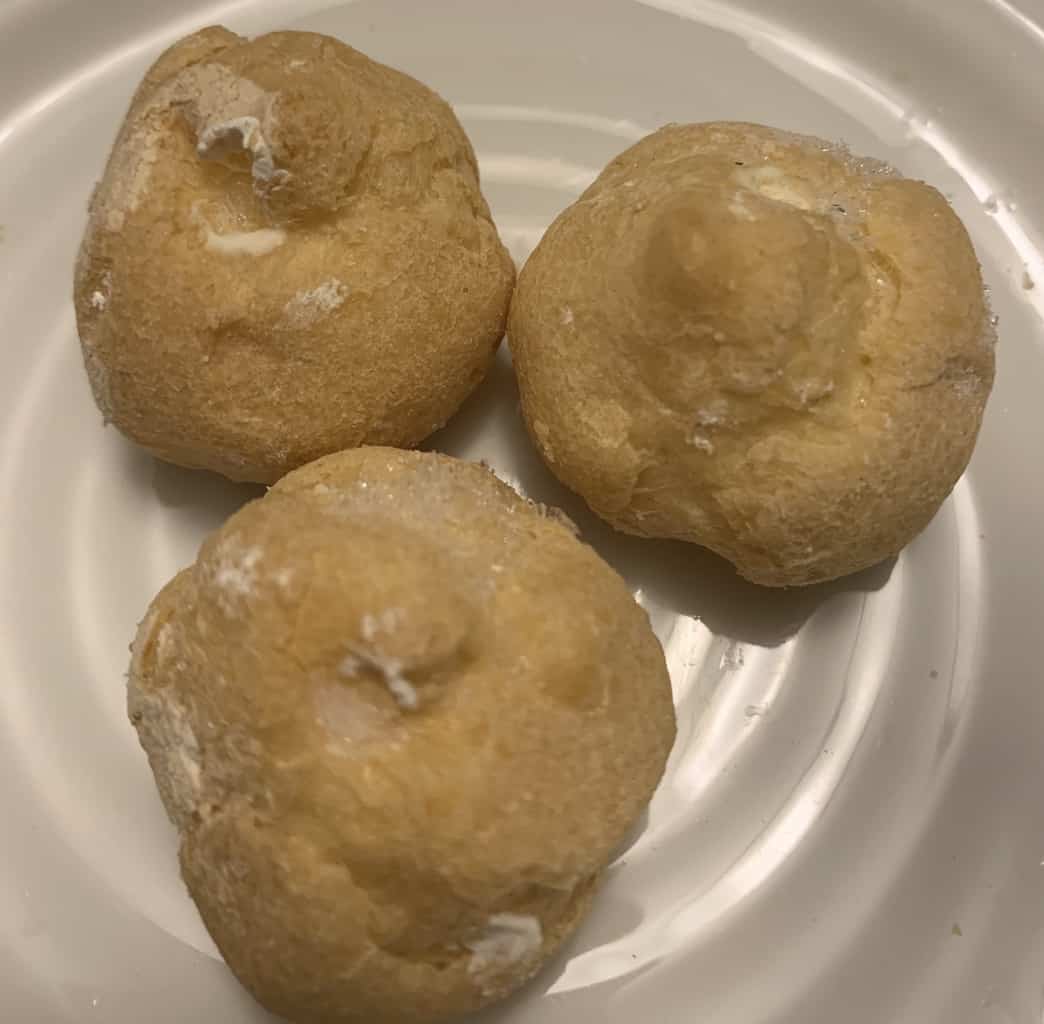 Cost
100 profiteroles cost $11.99 Canadian which is the regular price. That's a lot of profiteroles! It's going to take me awhile to eat them all!
Convenience
You have to defrost the profiteroles for about 30 minutes prior to consuming them. You can also choose to eat them straight out of the freezer while the Chantilly cream is still frozen so it's more like an ice cream bite. The container they profiteroles come in is resealable container which makes it convenient to take just a few out to enjoy.The container is quite large so you need a fair bit of freezer space. The best before date is over six months from the date I purchased the profiteroles.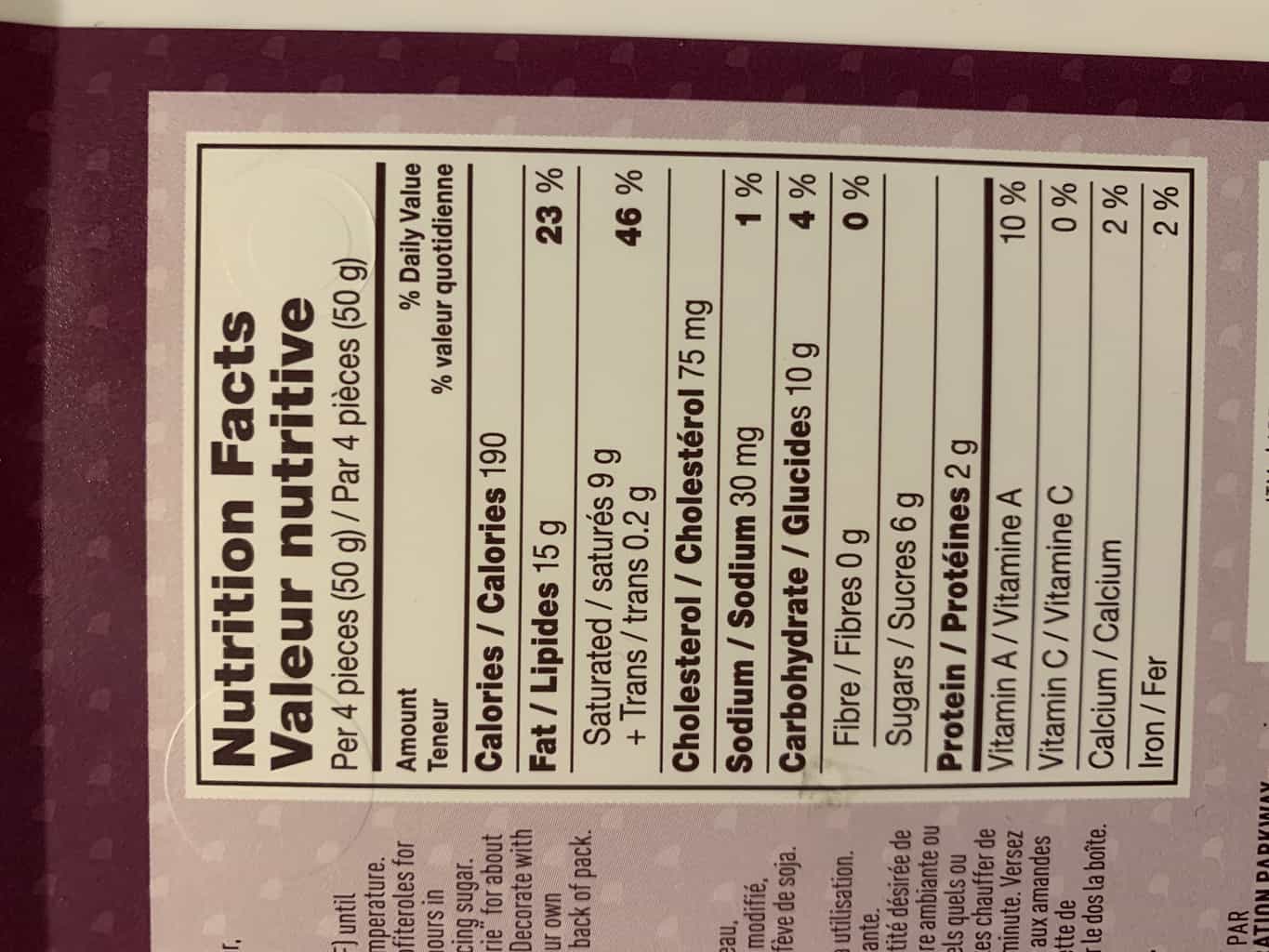 Nutrition
Four profiteroles is 190 calories, 15 grams of fat, two grams of protein, six grams of sugar, 10 grams of carbohydrates, 30 mg of sodium and zero grams of fibre. There's less sugar and carbohydrates in these profiteroles than a lot of other decadent desserts. The ingredients list isn't extremely long but there's definitely a few not so healthy ingredients listed such as sugar and palm oil.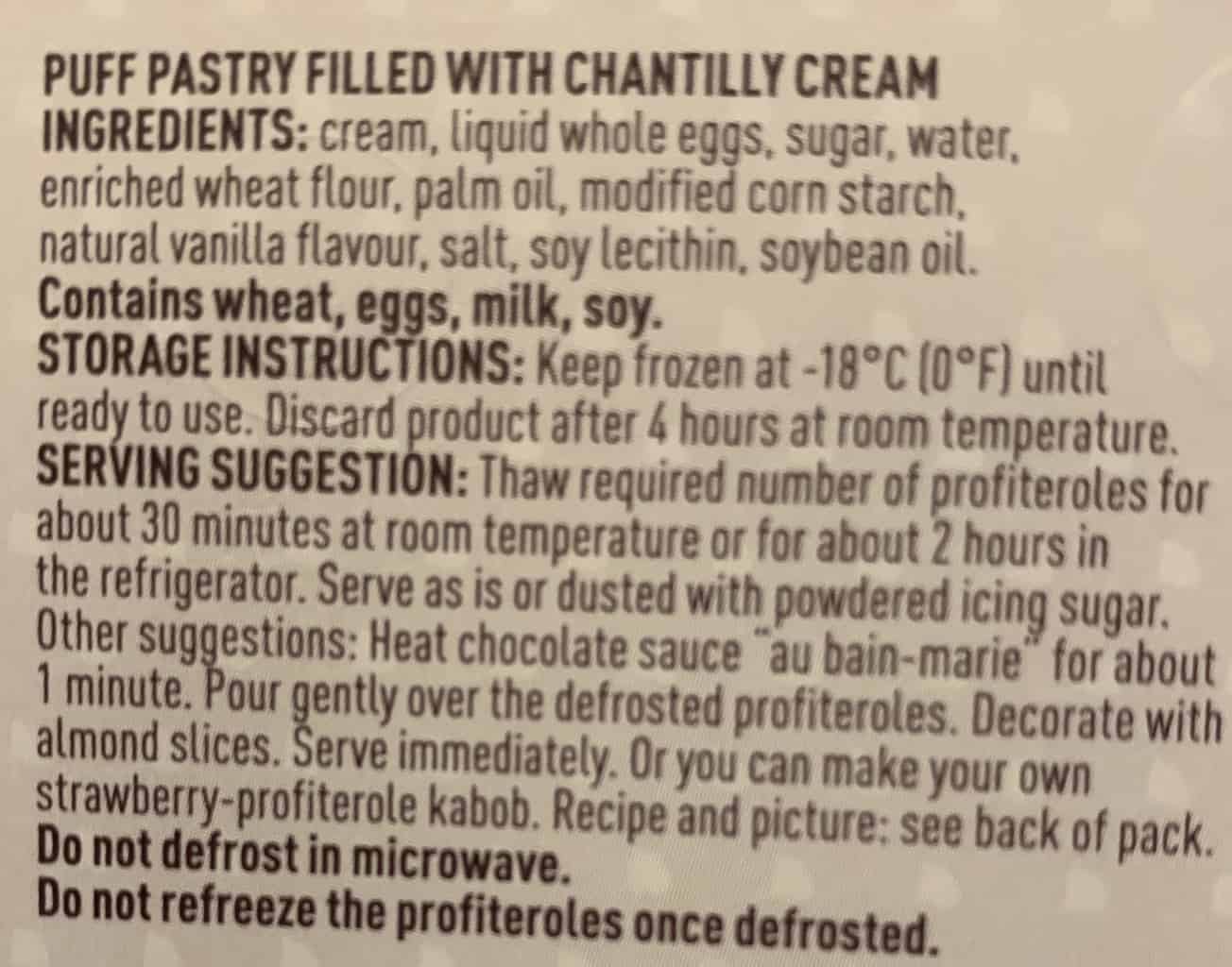 Although these aren't super flavorful and are lacking in the chocolate department they're a nice treat to try and use in creative ways to make a delicious dessert.
Taste: 7/10
Cost: 8/10
Convenience: 9/10
Nutrition: 1/10
Do you prefer simple and not very sweet desserts over heavy, sweet desserts?