Costco's Kirkland Signature Pumpkin Pie is one of the store's most famous items during the fall and winter seasons. The combination of value and taste is hard to beat! Find out everything you need to know about the Costco Pumpkin Pie in this review – how it tastes, nutrition facts, how to freeze it and even how to get rid of the moisture on top!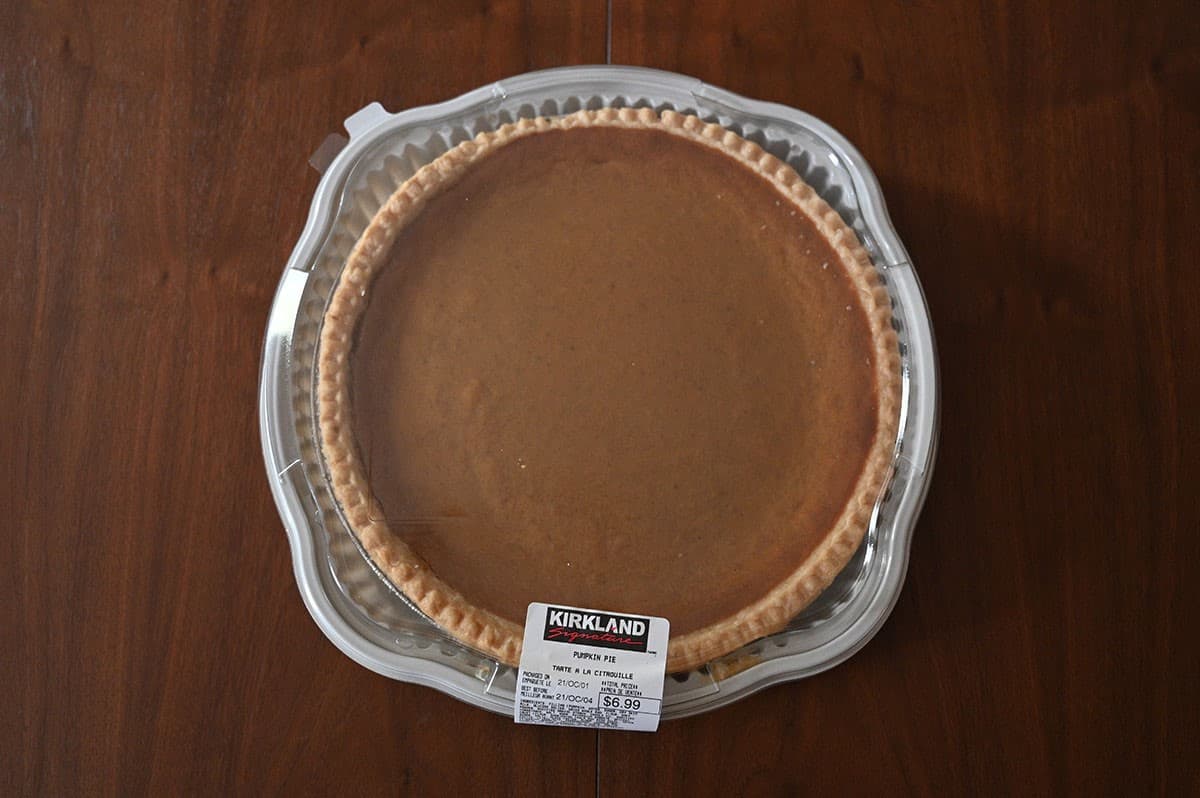 2022 Update
Costco recently rolled out the pumpkin pies for the 2022 Canadian Thanksgiving. The price remains the same as last year at $6.99 Canadian which is extremely cheap for such as tasty and large pie.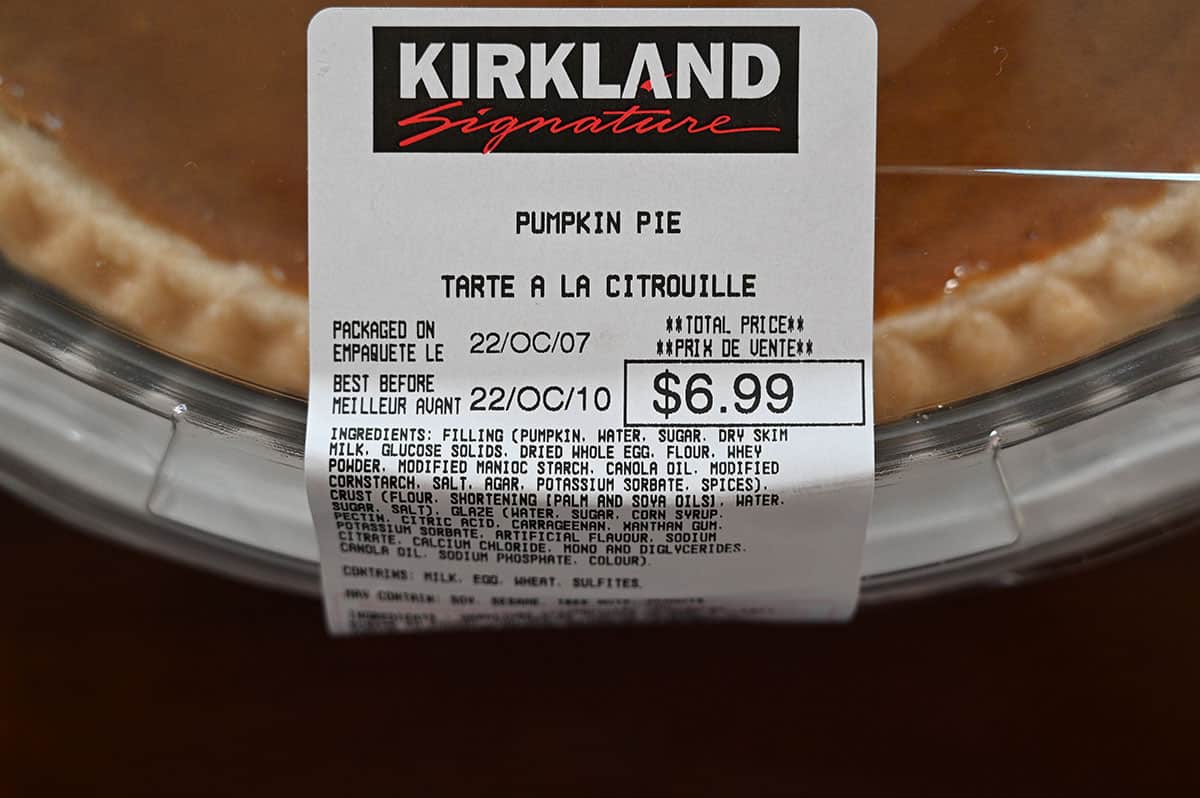 I'm happy to find the taste of the pie hasn't changed in 2022, the flavor of the crust and filling tastes just as it usually does. It still has the glaze on top and I still recommend freezing it right away.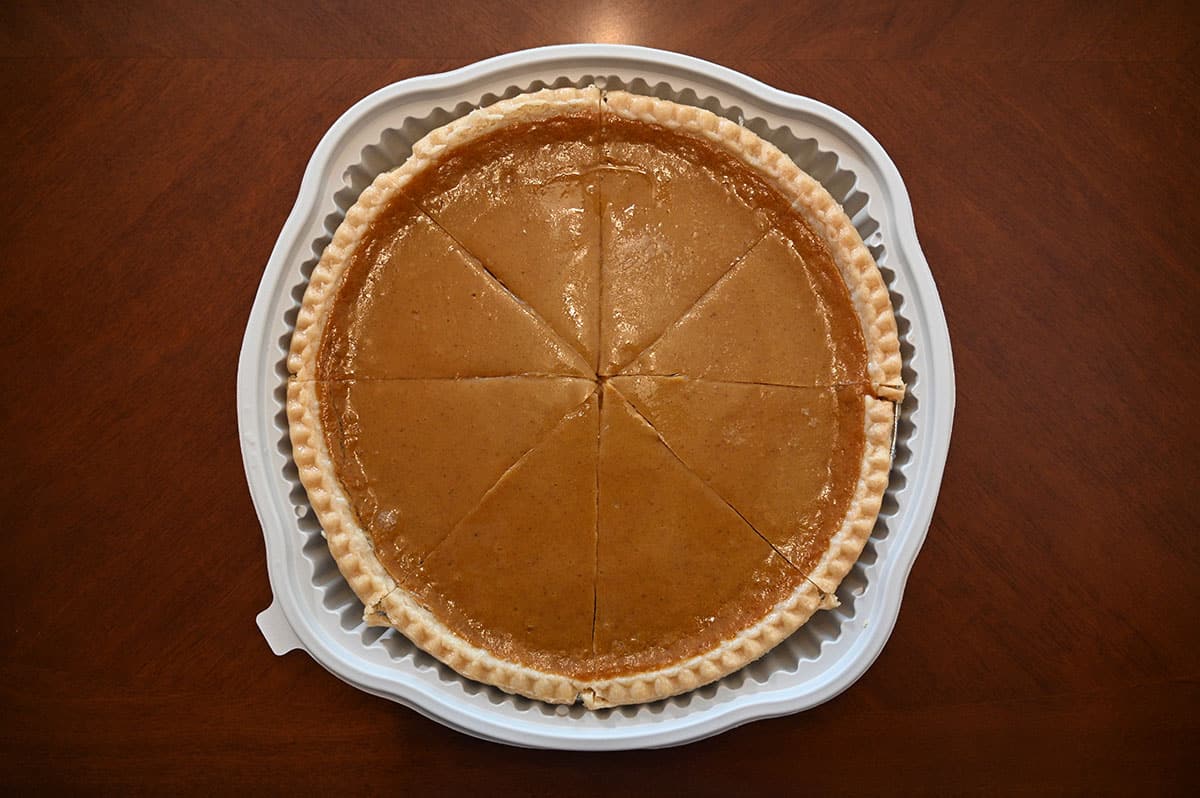 If you need a dessert idea for Christmas and Thanksgiving 2022 I definitely suggest picking up a Costco Kirkland Signature Pumpkin Pie! My husband doesn't love pumpkin pie so I have a whole pie to myself this year!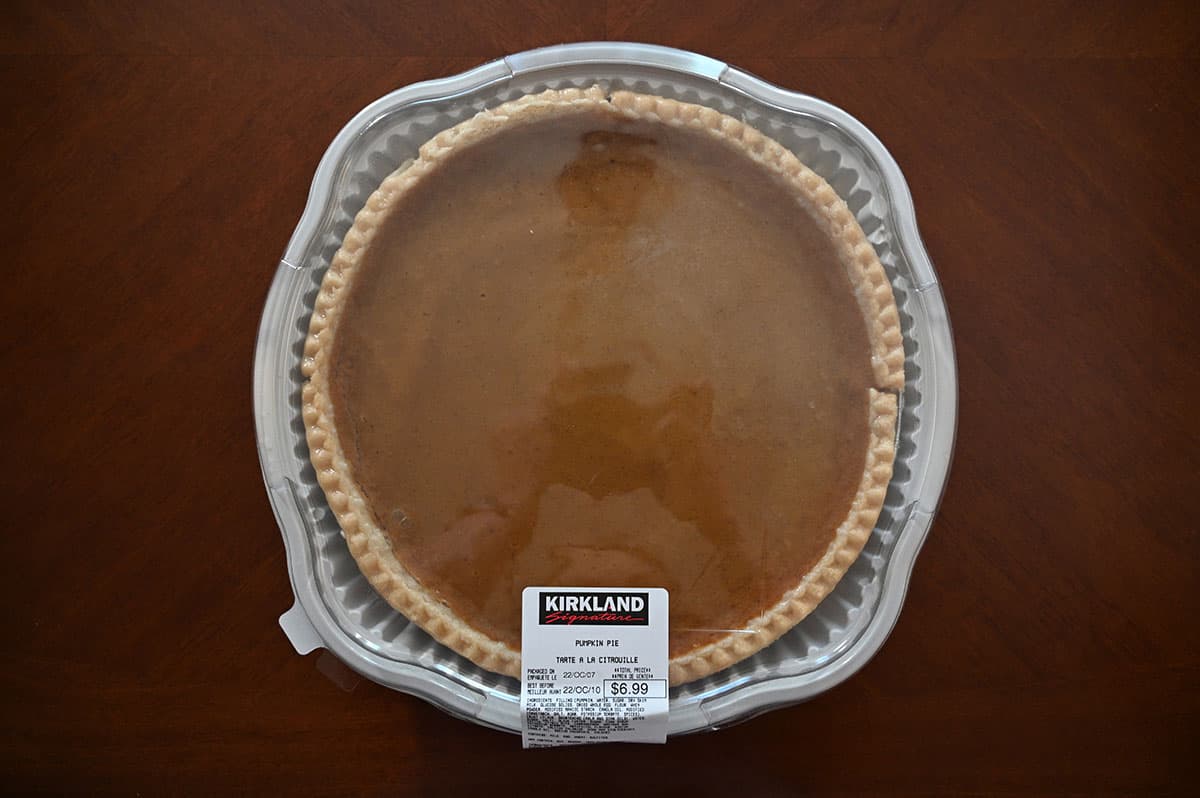 Location in Store
You can find the Kirkland Signature Pumpkin Pie in the bakery section at Costco. The item number is 11226.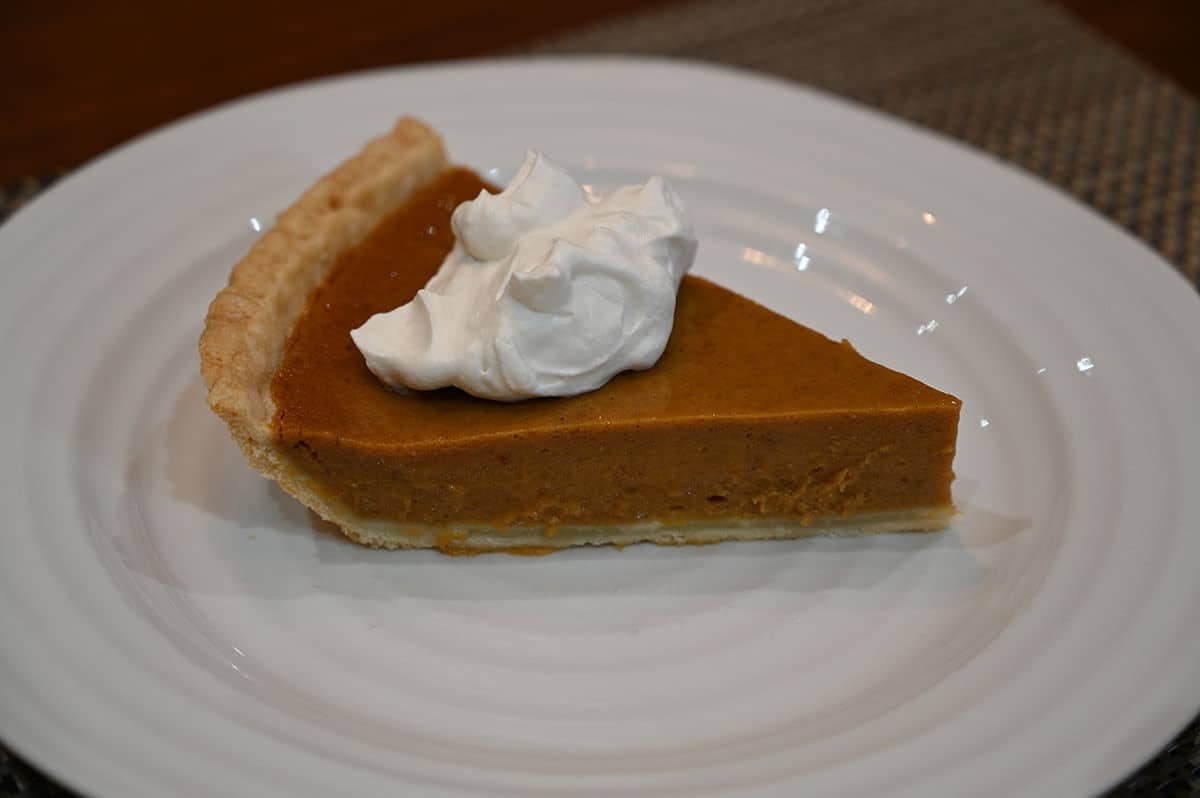 Taste
The Costco Kirkland Signature Pumpkin Pie is really tasty and flavorful. I recently was talking about the pie with my mom and she pointed out that for a grocery store pie she finds the filling is really quite flavorful and not bland which I agree with!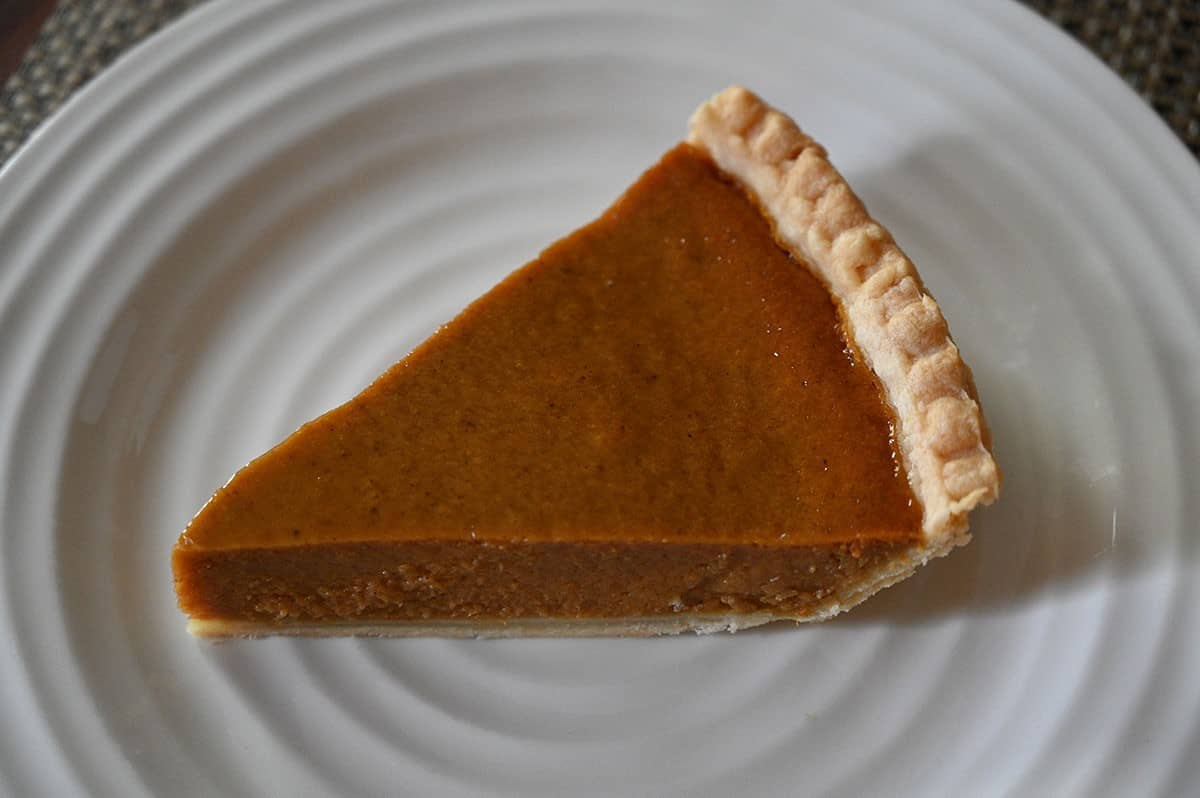 The pumpkin pie filling isn't too firm nor too soft. It's slightly spicy with strong hints of cinnamon and nutmeg. The bottom of my pumpkin pie crust is unfortunately not baked enough so when I served my pie I ended up with some cracks in the filling from it bending.
The overall flavor of the pastry is delicious, it's buttery, flaky and soft and I have no problem eating the crust when usually I skip eating my pie crust.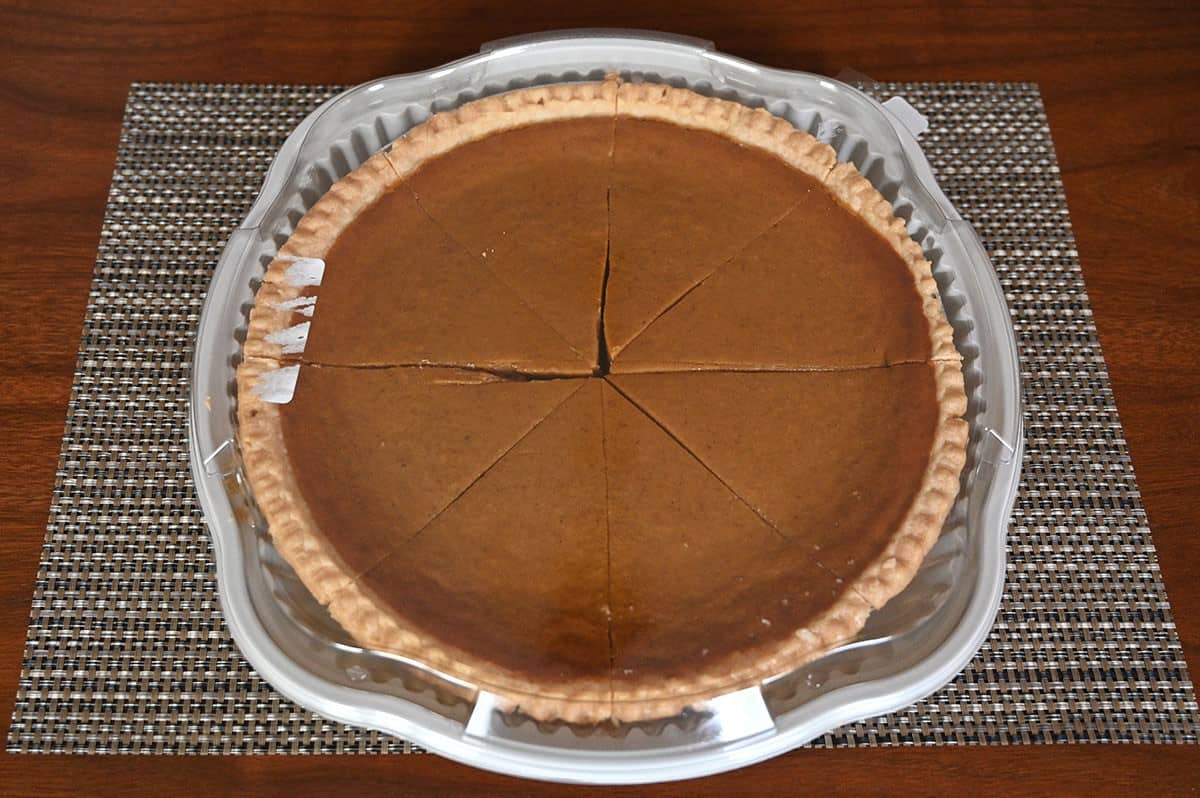 Cost
The price of the pie has gone up $1 CAD this year! It used to be $5.99 Canadian but is now $6.99. Still really reasonable for a ginormous pie!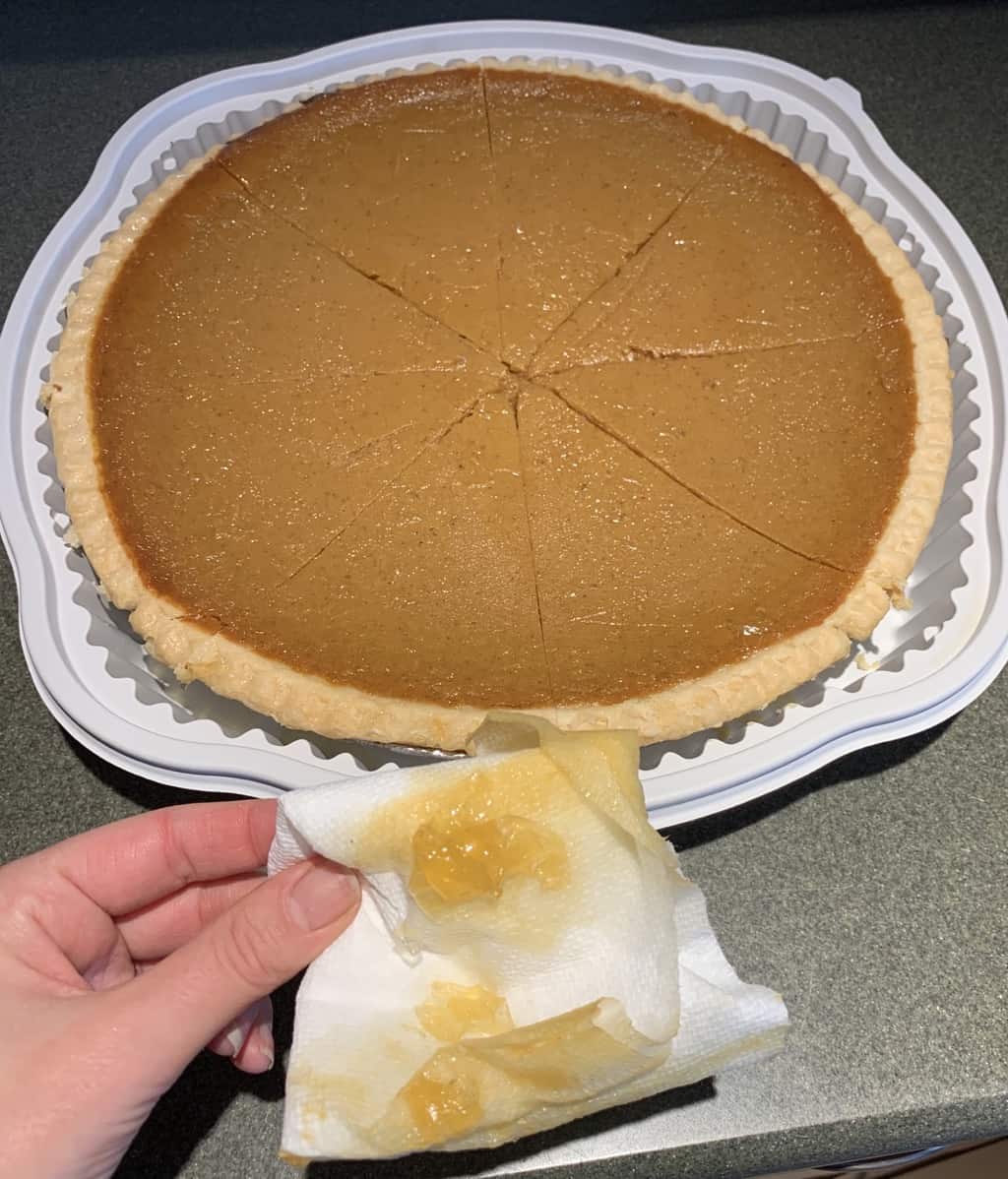 Convenience
This pie freezes beautifully! I recommend freezing it the day you buy it.
I also really suggest slicing up the pie before you freeze it but don't take the slices out of the Costco pie container, just pop the whole container in your freezer. When you want a piece just use a fork or knife to jiggle a piece out of thaw on a plate on the counter.
In Canada, they sometimes put an apricot glaze on the top of the pie. This creates a layer of moisture or gel on top of the pie and some find it unappealing.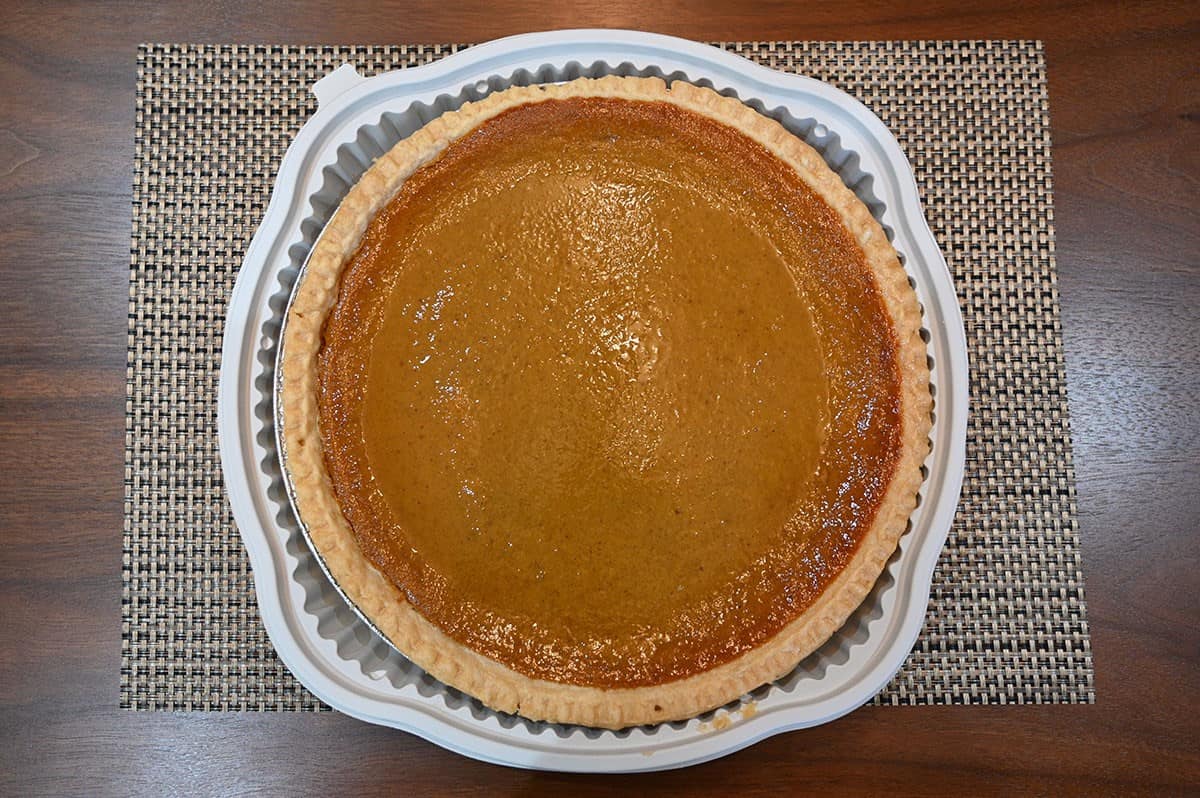 To get rid of this glaze, simply just blot it up with a paper towel, then slice your pie and freeze immediately. Freezing it right away prevents the pie from sweating in the container.
The best-before date is about three days from the date the pie is packaged. I love my pumpkin pie with whipped cream or ice cream!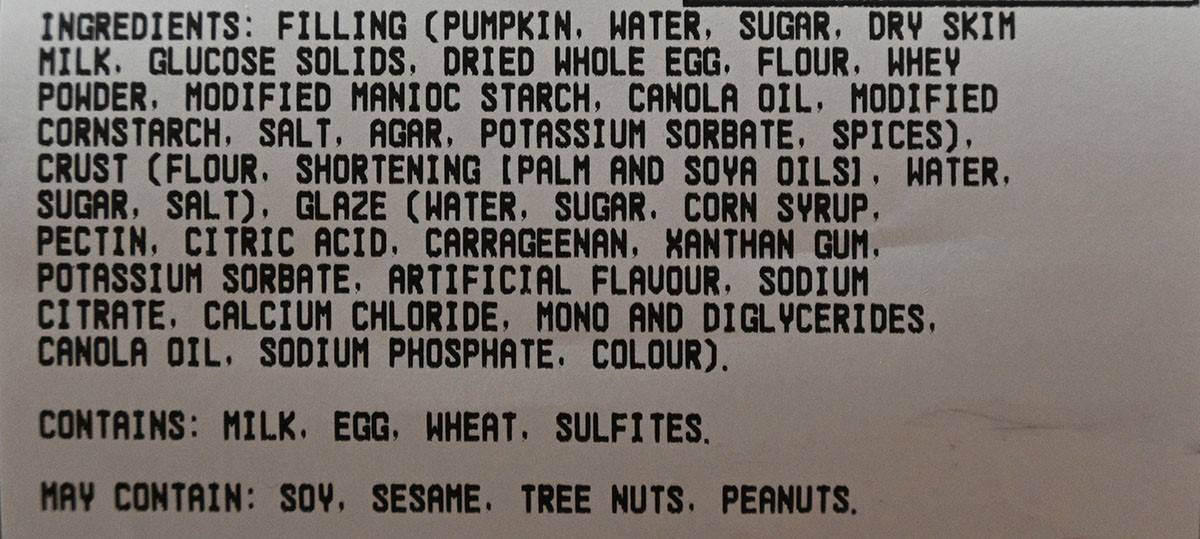 Nutrition
Calories
1/16th of the pie is 250 calories, nine grams of fat, 40 grams of carbohydrates, 260mg of sodium, two grams of fibre, 24 grams of sugar and four grams of protein.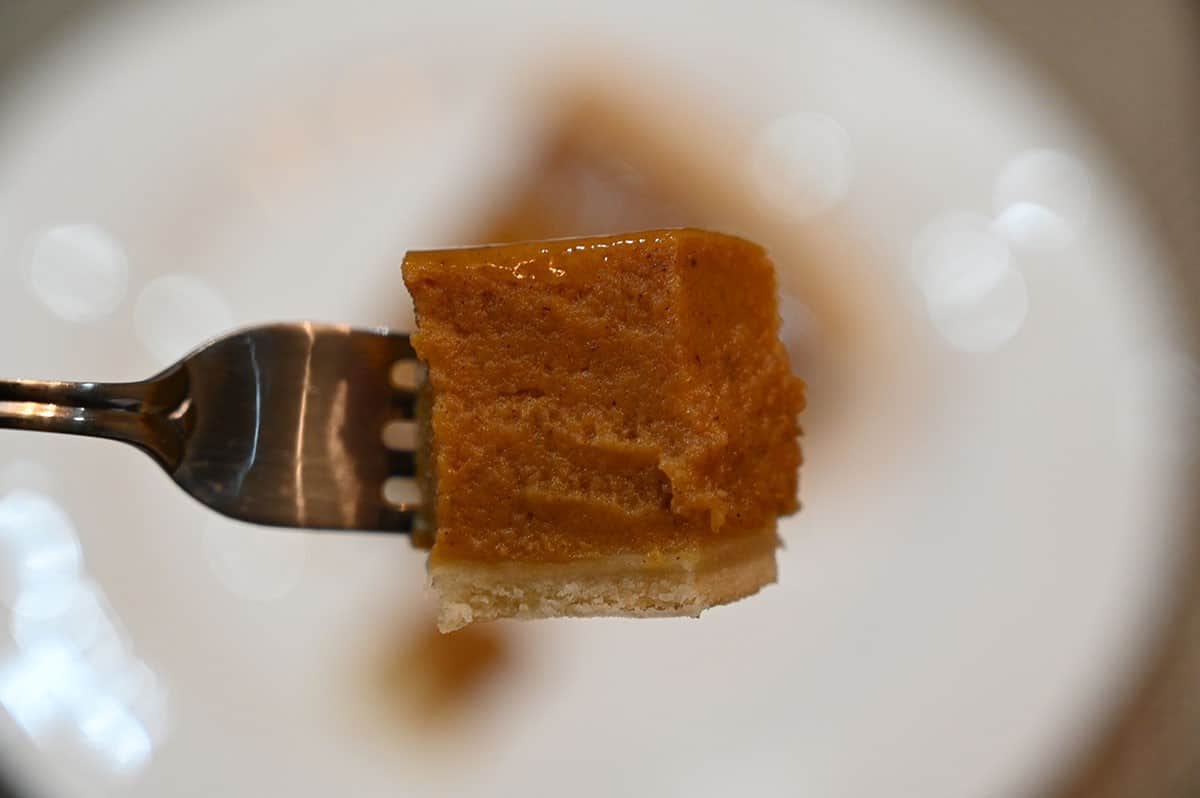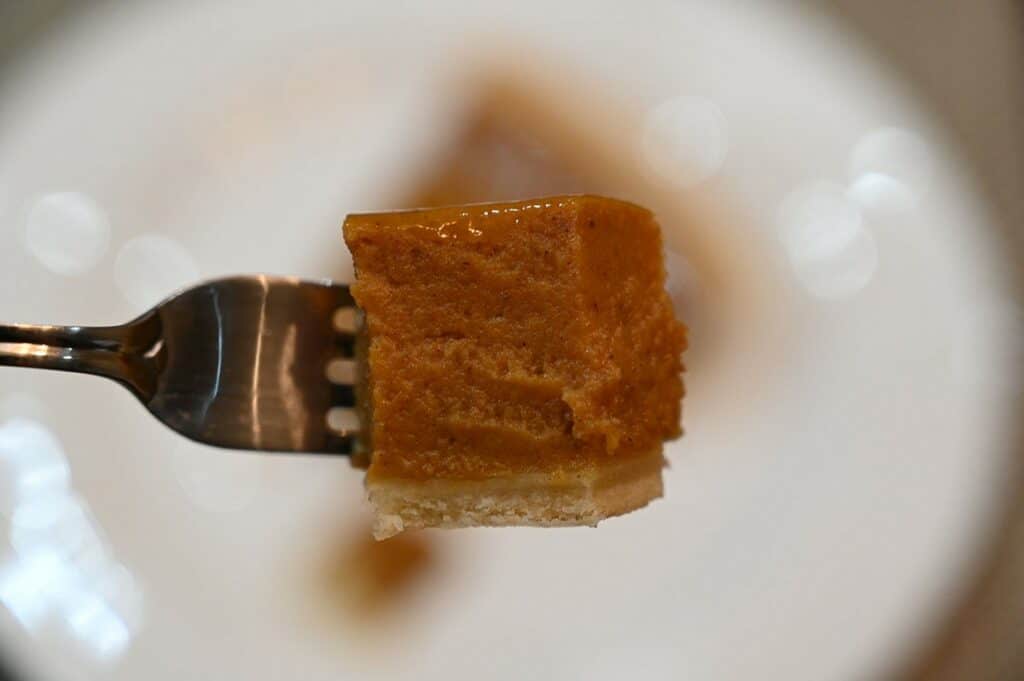 Ingredients
If you're making pumpkin pie from scratch you know exactly what's going into the pumpkin pie and there are generally simple baking ingredients like pumpkin puree, sugar, butter. flour. The Costco Pumpkin Pie has a ton of ingredients I wouldn't use in my own baking at home like soy oil and palm oil.
Scoring
Taste: 8/10
Cost: 10/10
Convenience: 10/10
Nutrition: 0/10
Overall
Must buy!
If you're looking for a cheap, tasty, store-bought pumpkin pie I would definitely recommend the Costco Pumpkin Pie.
What's your opinion of the Costco Kirkland Signature Pumpkin Pie?
Please note that this review was not paid for or sponsored by any third party. This product was purchased by Costcuisine for the purpose of producing this review. The opinions in this review are strictly those of Costcuisine. Costcuisine is not affiliated with Costco or any of its suppliers. In the event that Costcuisine receives compensation for a post from the manufacturer of a product or some other third party, the arrangement will be clearly disclosed (including where the manufacturer of a product provides Costcuisine with a free sample of the product).