How to freeze the Costco Pumpkin Pie and get rid of the moisture on top!
Please note that this review was not paid for or sponsored by any third party. However, I was given a free sample of this product to review. The opinions in this review are strictly my own. I am not affiliated with Costco or any of its suppliers. I am just a fan of the company. I write these reviews to help my fellow shoppers.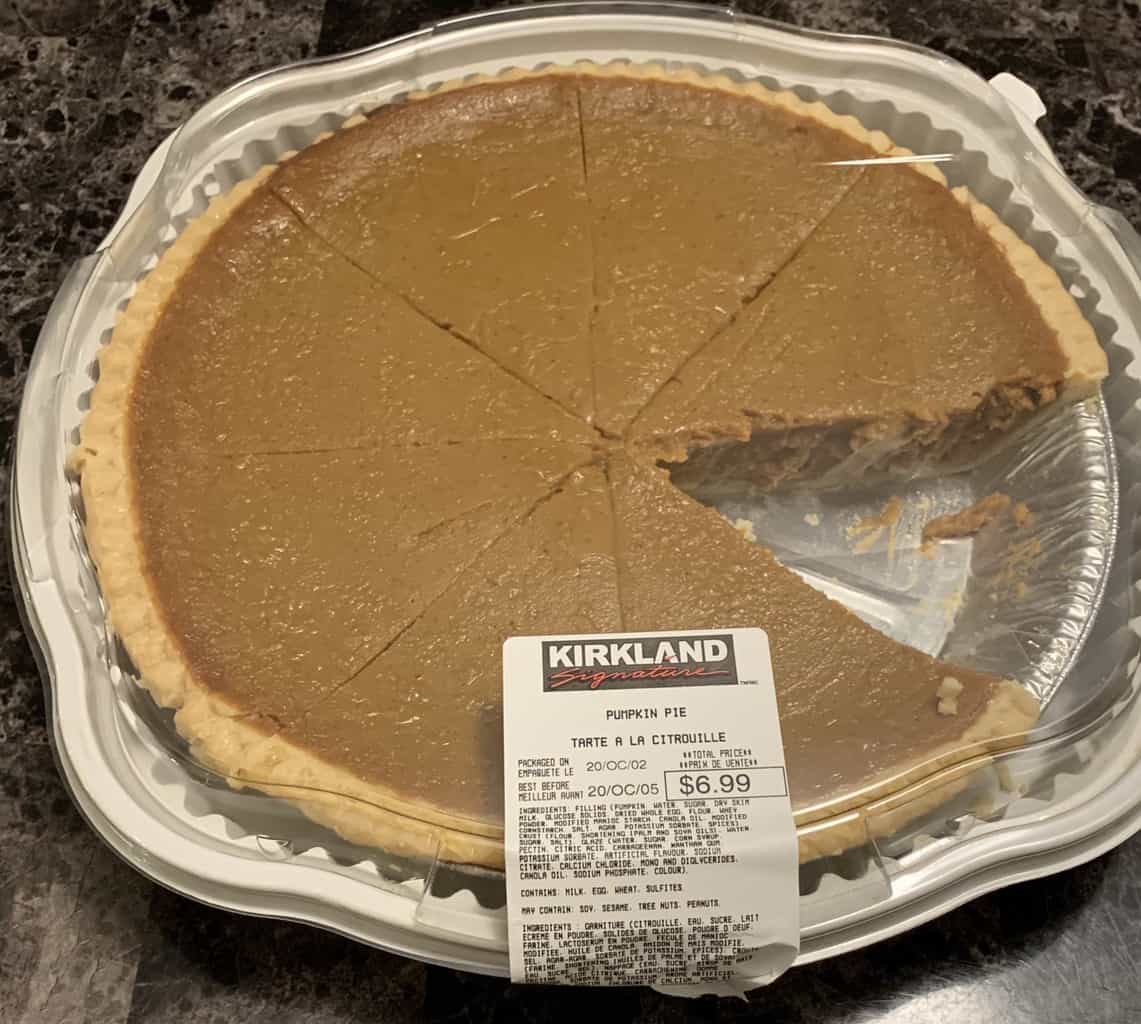 It's time for my 2020 Costco Kirkland Signature Pumpkin Pie Review! I review the pie each year to make sure my review is up to date to reflect the current pumpkin pie available!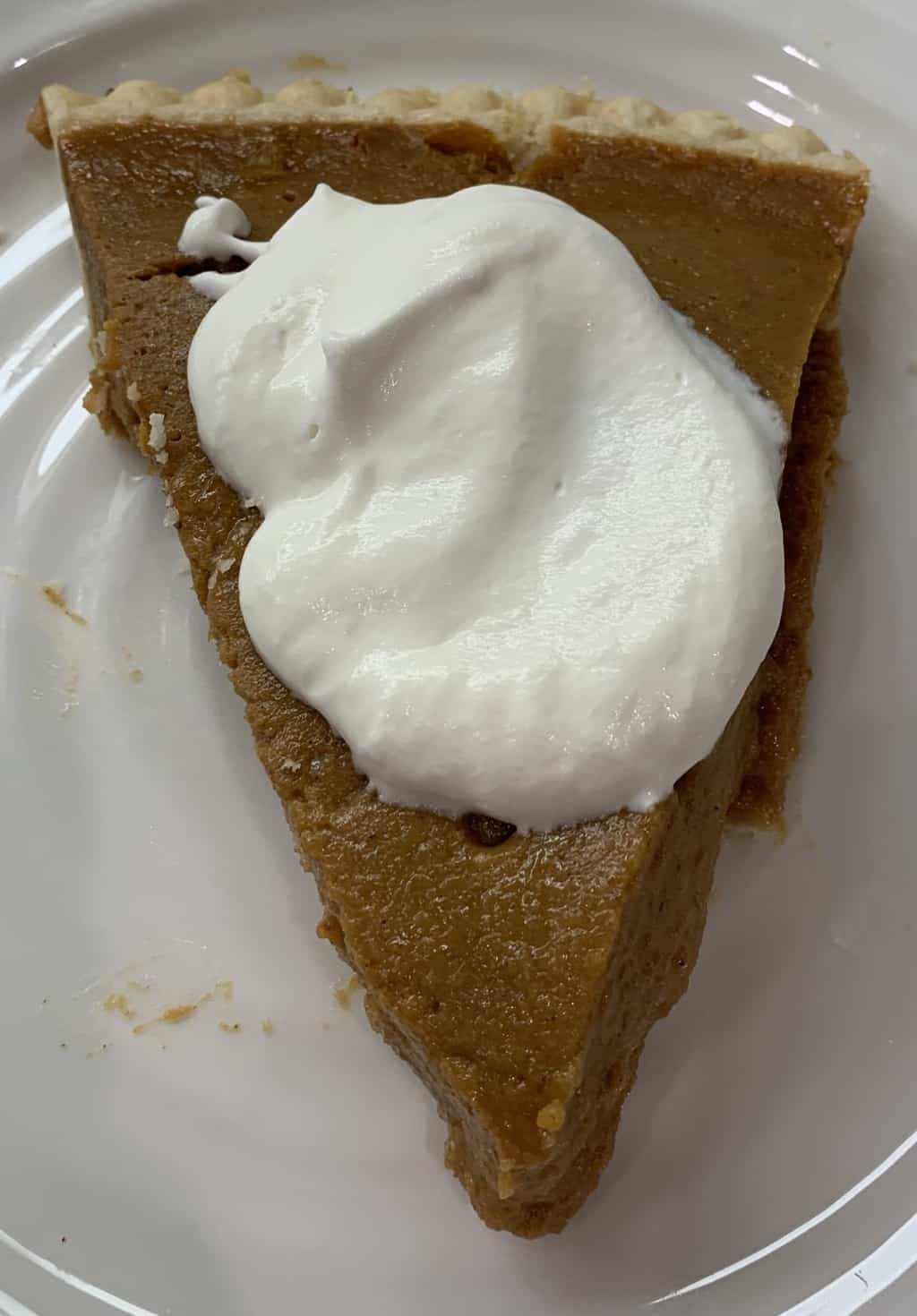 Taste
The Costco Kirkland Signature Pumpkin Pie is still really tasty and flavorful/. I was talking about the pie with my mom and she pointed out that for a grocery store pie she finds the filling is really quite flavorful and not bland which I agree with! The pumpkin pie filling tasted a lot softer this year and was also slightly spicier (which is liked). This year the bottom of my pie crust was unfortunately not baked enough so when I served my pie I ended up with some cracks in the filling from it bending. The flavor of the pastry is yummy though, buttery, flaky and soft and I have no problem eating the crust when usually I skip eating my pie crust.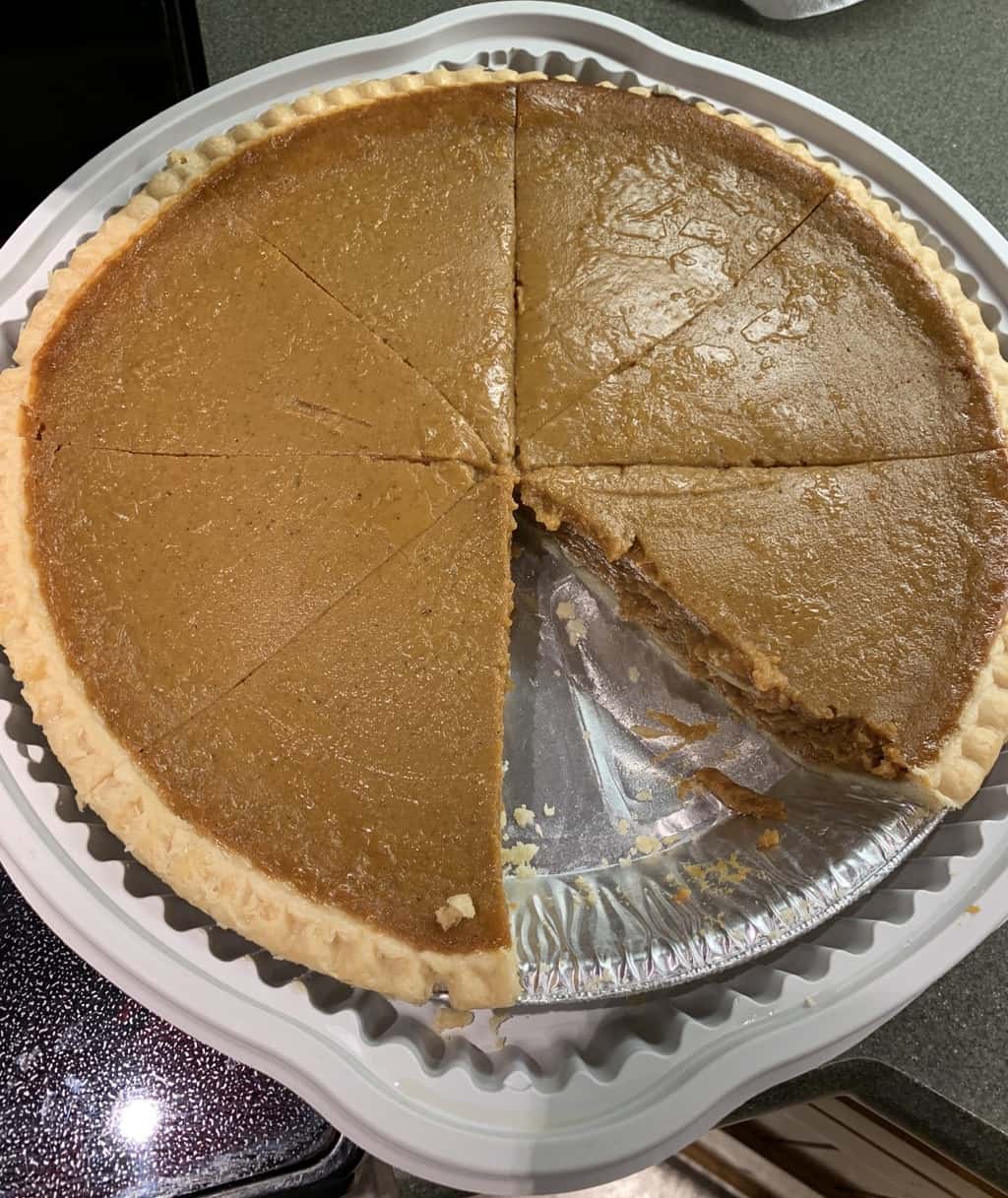 Cost
So the pie has gone up $1 CAD this year! It used to be $5.99 Canadian but is now $6.99. Still really reasonable for a ginormous pie!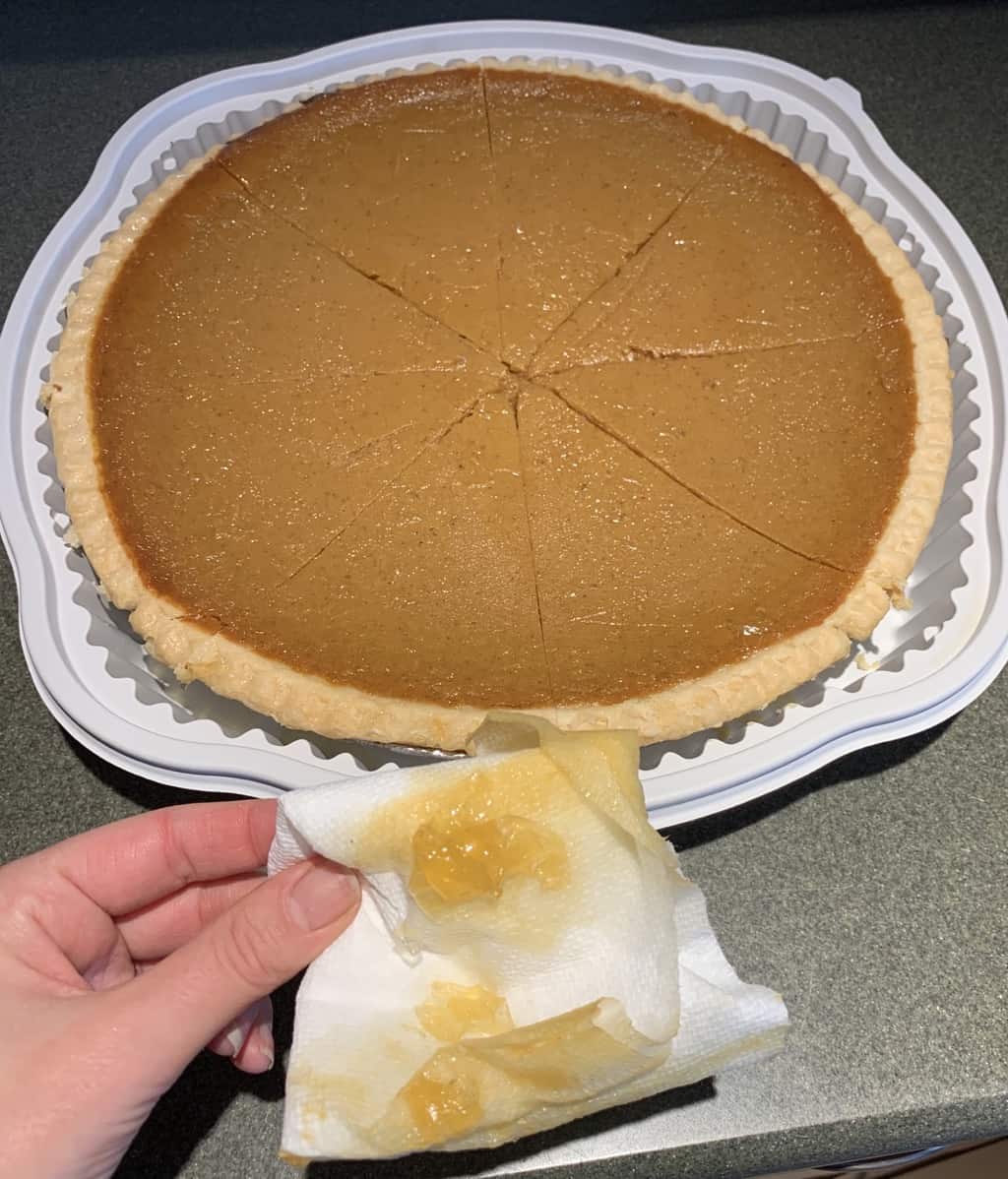 Convenience
This pie freezes beautifully! I recommend freezing it the day you buy it. I also recommend slicing up the pie before you freeze it but don't take the slices out if the Costco pie container, just pop the whole container in your freezer. When you want a piece just use a fork of knife to jiggle a piece out of thaw on a plate on the counter. In Canada they put a "glaze on top of the pie". This creates a layer of moisture/gel on top of the pie and some find it unappealing. To get rid of the glaze, simply just blot it up with a paper towel, then slice your pie and freeze immediately. Freezing it right away prevents the pie from sweating in the container any longer. Also watch my video about the glaze/moisture you find on the pie in Canada and my hack on how to get the pie without the glaze/moisture and perfect for freezing. The best before date is about three days from the date the pie is packaged.
Nutrition
1/16th of the pie is 250 calories, nine grams of fat, 40 grams of carbohydrates, 260mg of sodium, two grams of fibre, 24 grams of sugar and four grams of protein.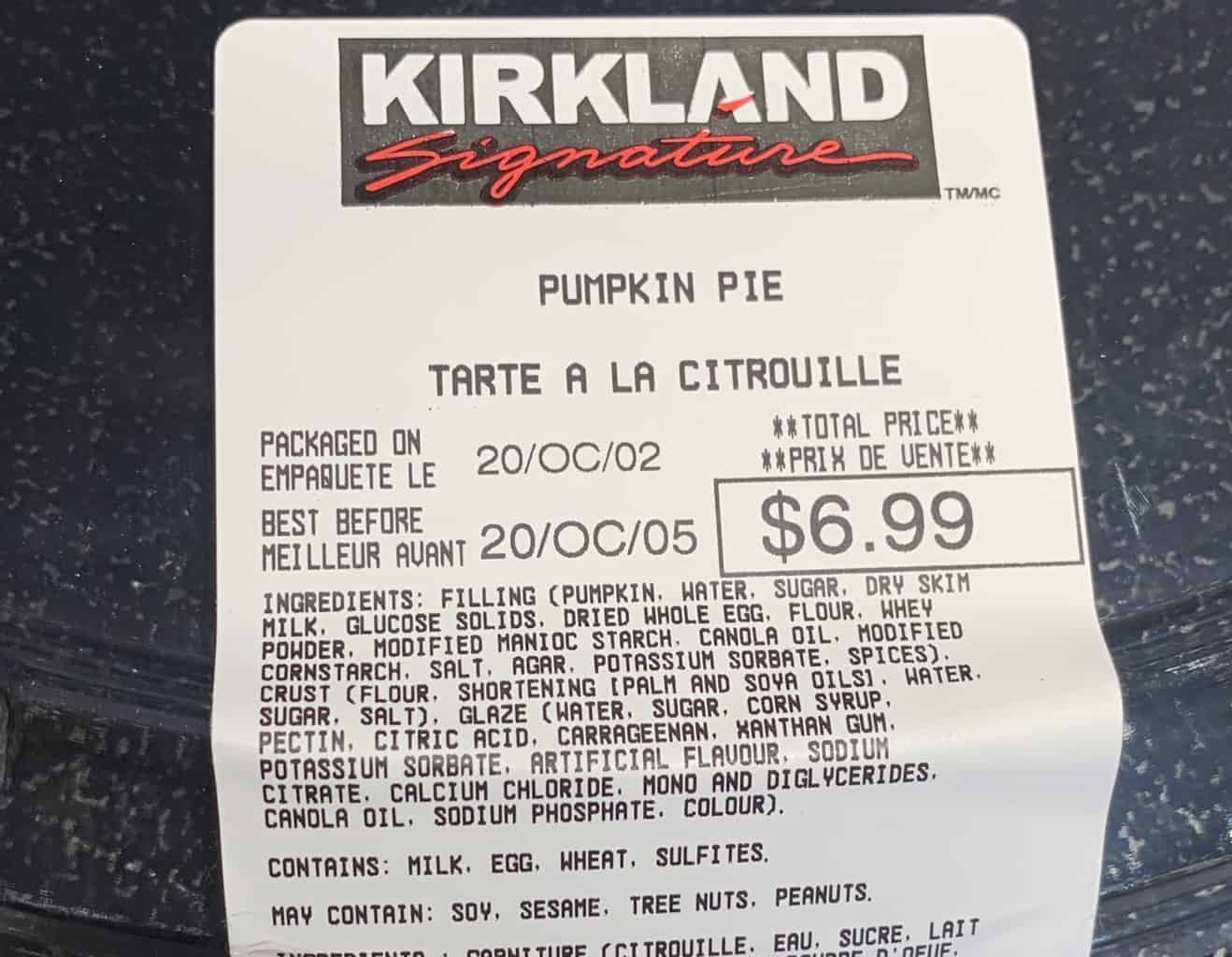 I always enjoy the Costco Kirkland Signature Pie but this year was probably my least favorite pie I've had due to the filling being a little too soft for my liking and the bottom curst being underbaked. I did buy it from a different Costco location than I have in the past years so that is worth noting.
Taste: 8.5/10 (lost points this year)
Cost: 10/10 (still ridiculously cheap)
Convenience: 10/10
Nutrition: 1/10 (one point for the health benefits of pumpkin)
What's your favorite kind of pie to have at Thanksgiving?! Do you even have pie?!