A vegan, organic and slightly healthier nacho flavored chip!
Please note that this review was not paid for or sponsored by any third party. I purchased this product with my own money and the opinions in this review are strictly my own. I am not affiliated with Costco or any of its suppliers. I am just a fan of the company. I write these reviews to help my fellow shoppers.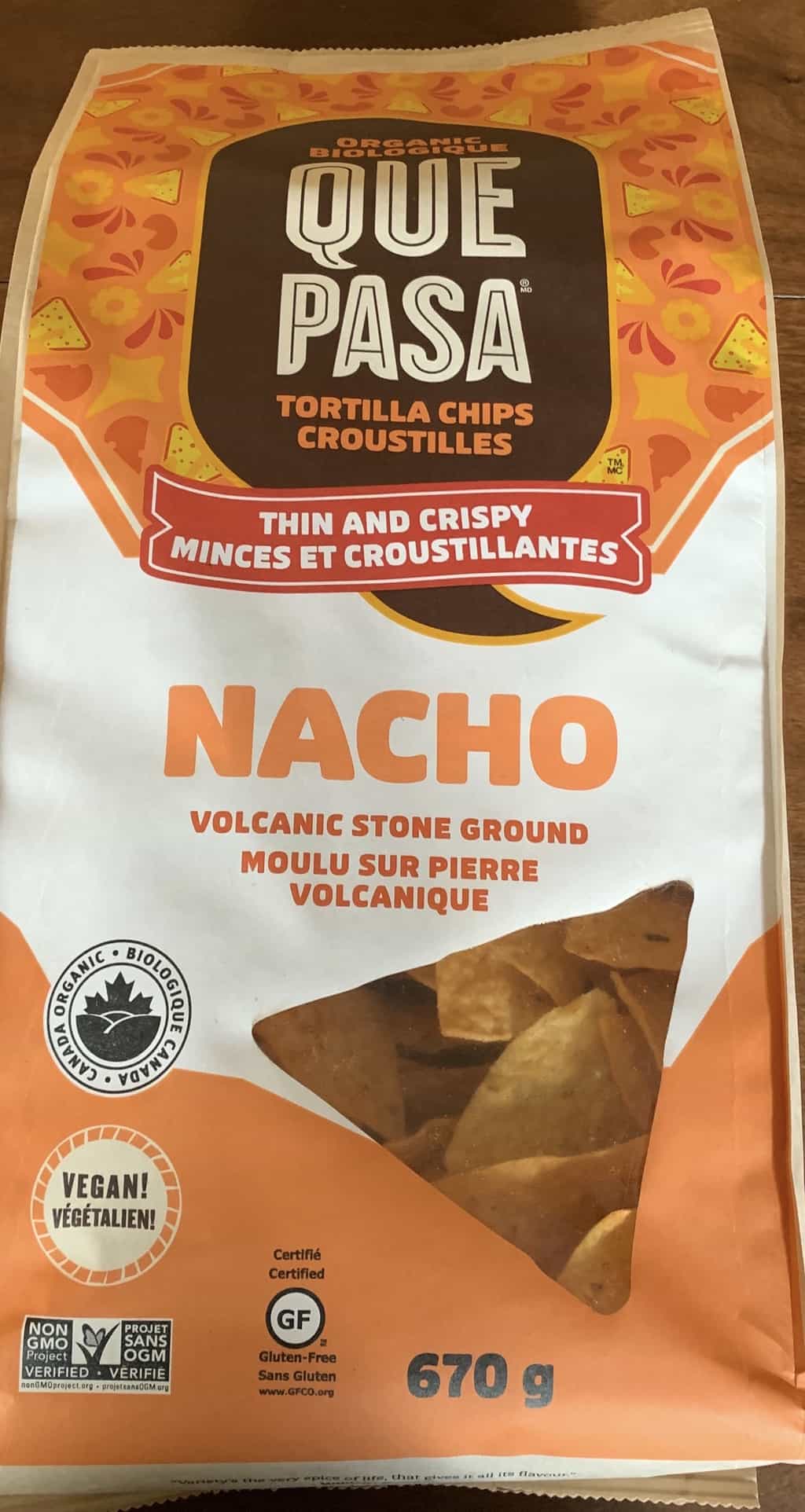 When I saw that #Costco had a new flavored Que Pasa Tortilla Chip I didn't hesitate to grab a bag. Dorito lovers, listen up! These are basically like a slightly healthier Dorito.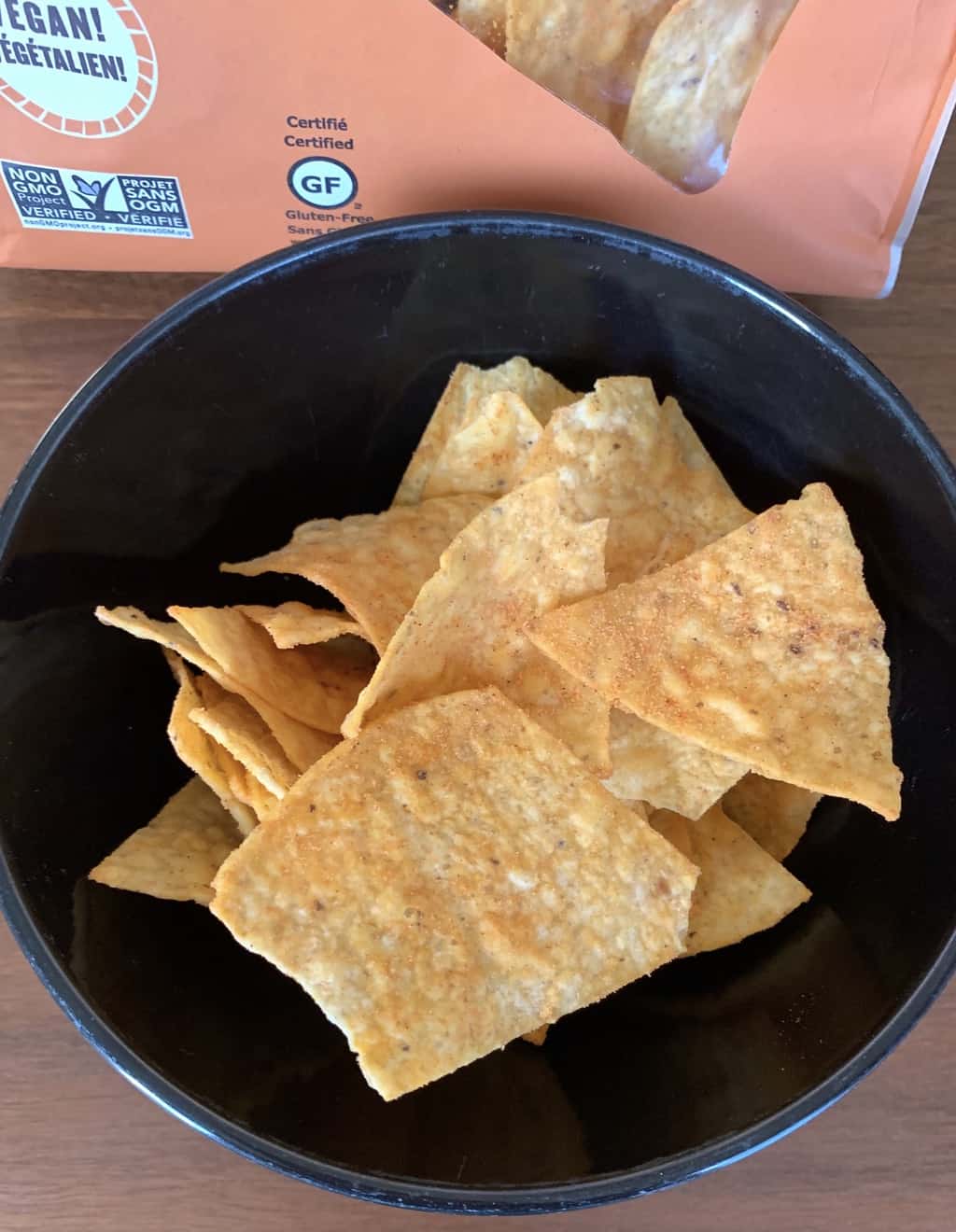 Taste
First of all, Sean and I had these on a Saturday night with the margarita recipe I posted and the two together were sooo good! The chips are slightly spicy/hot, crunchy, cheesy and crazy flavorful. Thin and crispy but sturdy enough to use for nachos or dipping (I wouldn't though because these are good enough just on their own). Some of the chips in the bag seem to have more flavoring than others but I like that because I kind of like the less flavored ones and my husband loves the heavily flavored ones! In my opinion these taste basically like a healthier version of a Dorito, they have that same nacho flavoring but it tastes less artificial and chemical. Your fingers also don't turn orange from eating these (score!)
Cost
This big 670 gram bag of chips cost $5.99 Canadian at #Costco, regular price.
Convenience
The only thing I don't find convenient about these chips is that the bag is not resealable. It's a large bag and we usually end up consuming them over a time period of a few weeks so I wish the bag came resealable but for now I'll continue to use my clothes pins.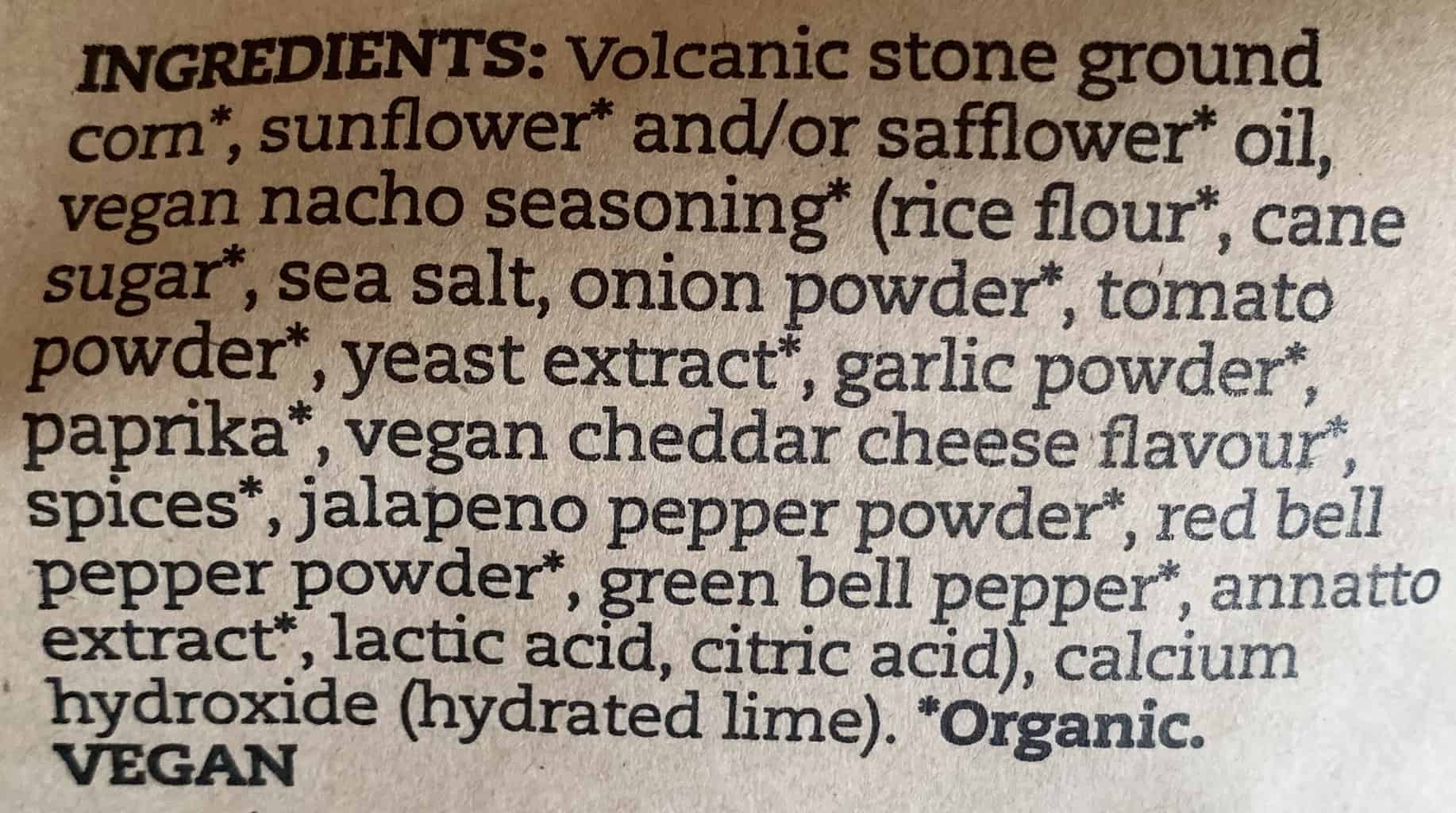 Nutrition
28 chips is 230 calories, nine grams of fat, 290 mg of sodium, three grams of protein, one gram of sugar, four grams of fibre, 36 grams of carbohydrates. The ingredients are pretty much all ingredients I'm familiar with and these are also #vegan and #organic, non GMO and #gluten-free.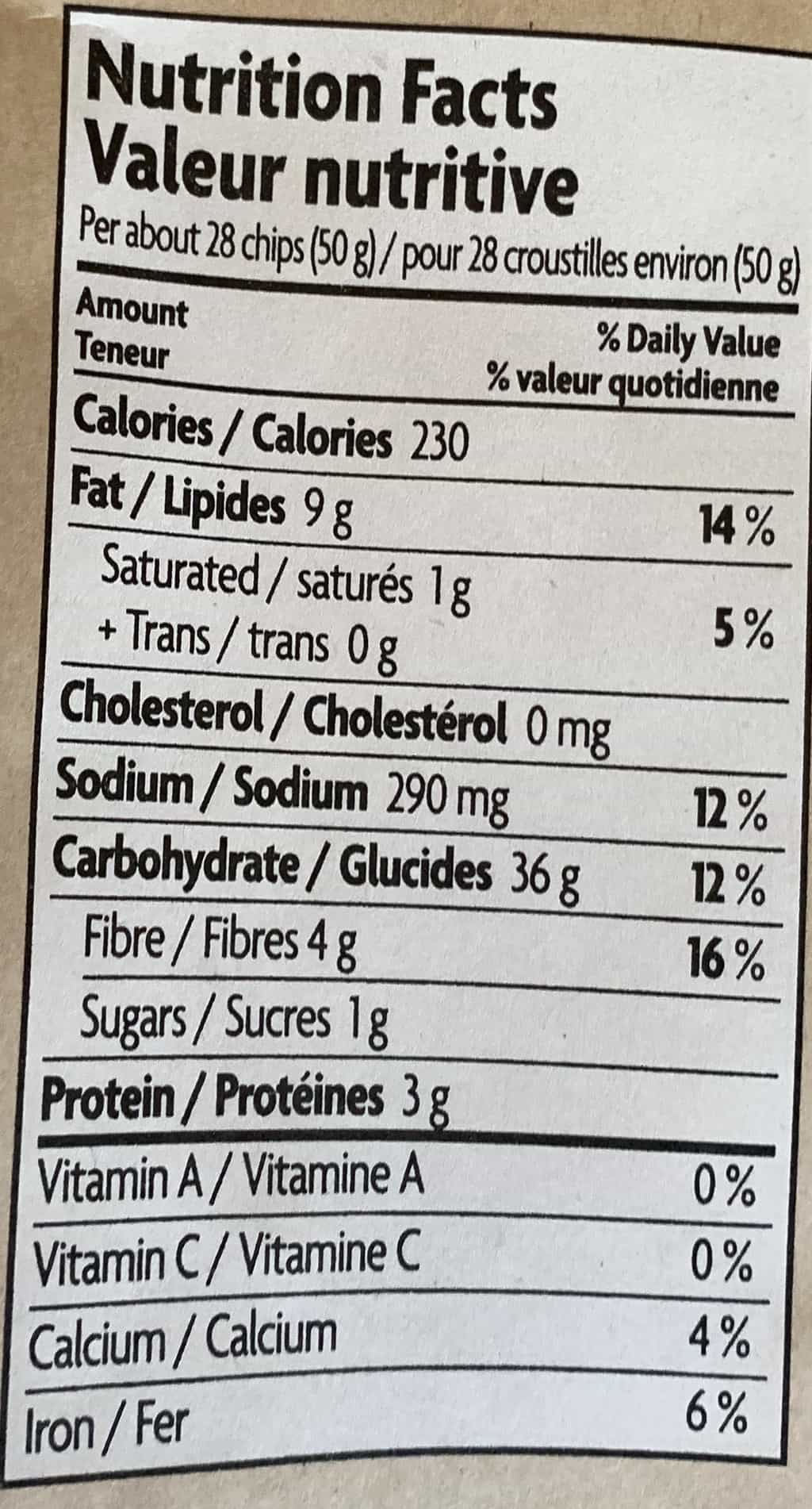 I would definitely pick another bag of these up, especially if I planned to have people over or if I was hosting a party.
Taste: 9/10
Cost: 8/10
Convenience: 9/10
Nutrition: 5/10 (for a chip, they're not THAT bad!)
Have you had these? What did you think? Do you prefer flavored or plain tortilla chips?