Deep fried shrimp at home! Crispy and full of shrimp!
Please note that this review was not paid for or sponsored by any third party. I purchased this product with my own money and the opinions in this review are strictly my own. I am not affiliated with Costco or any of its suppliers. I am just a fan of the company. I write these reviews to help my fellow shoppers.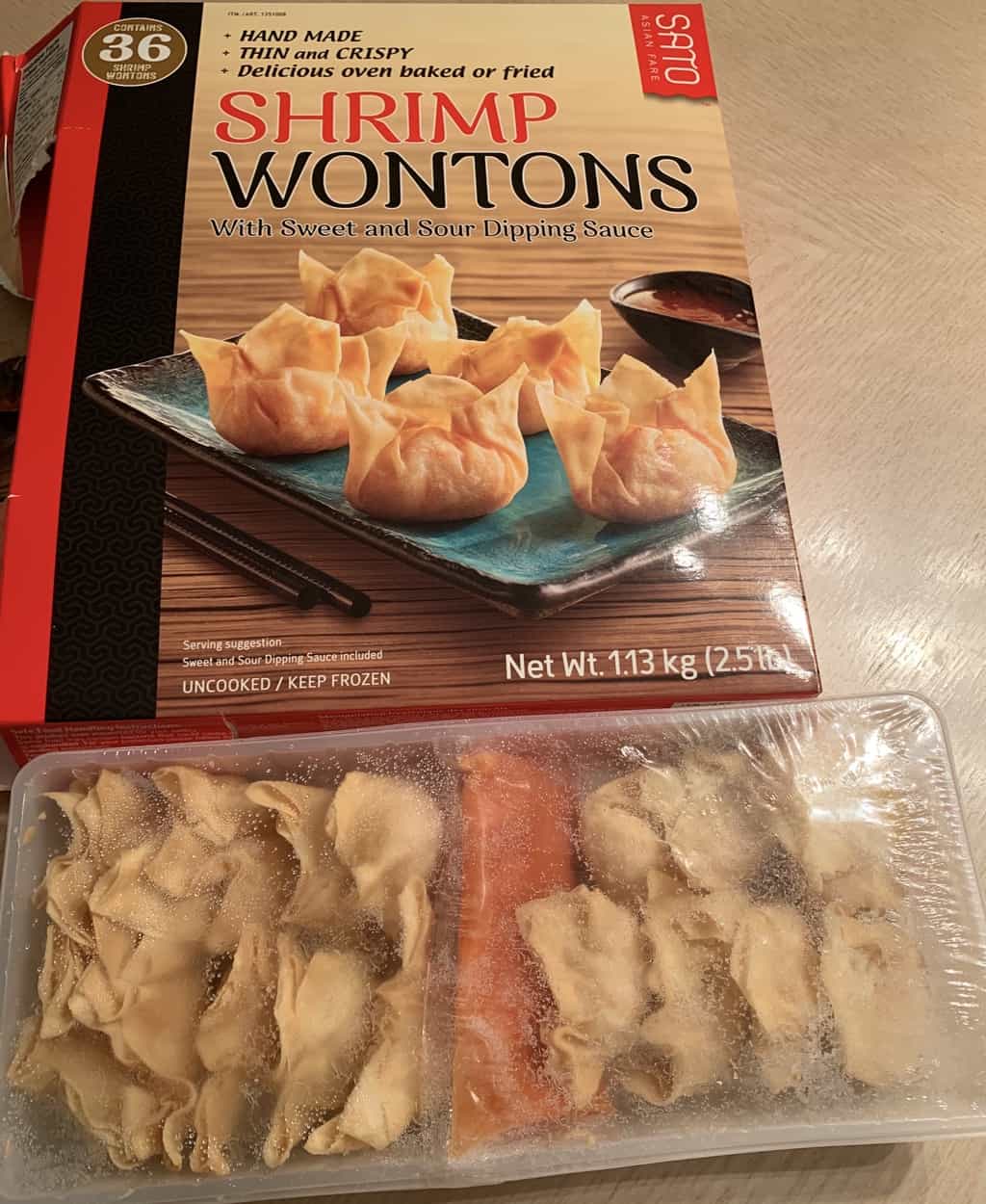 My husband is definitely not a fan of seafood or shrimp and whenever we go out for Chinese food I order deep fried shrimp. My husband never eats his portion so there's always more for me! He was agreeable to trying the Sato Asian Fare Shrimp Wontons from Costco when I picked them up! Shocking!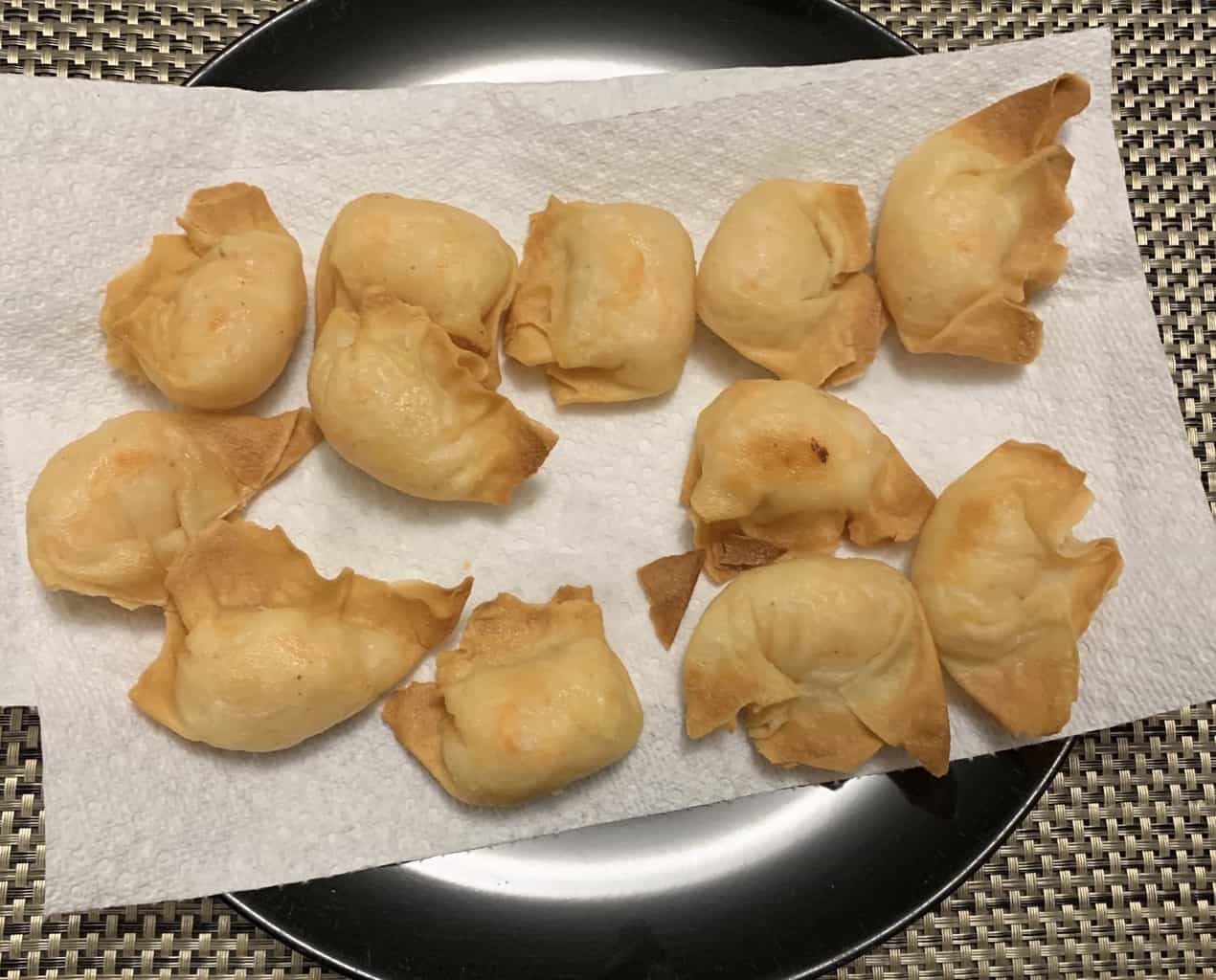 Taste
If you like shrimp, you're definitely getting a lot of shrimp in the Sato Asian Fare Shimp Wontons. These are plump, juicy and large shrimp with a few bits of water chestnut wrapped into a wonton wrapper. There's a sweet and sour sauce that accompanies the shrimp that is more sweet than sour and compliments the shrimp well. Following the instructions to bake these in the oven rendered golden brown, crispy shrimp wontons. These were tasty, flavorful and well-seasoned but I did find the shrimp filling a bit on the soft/mushy side.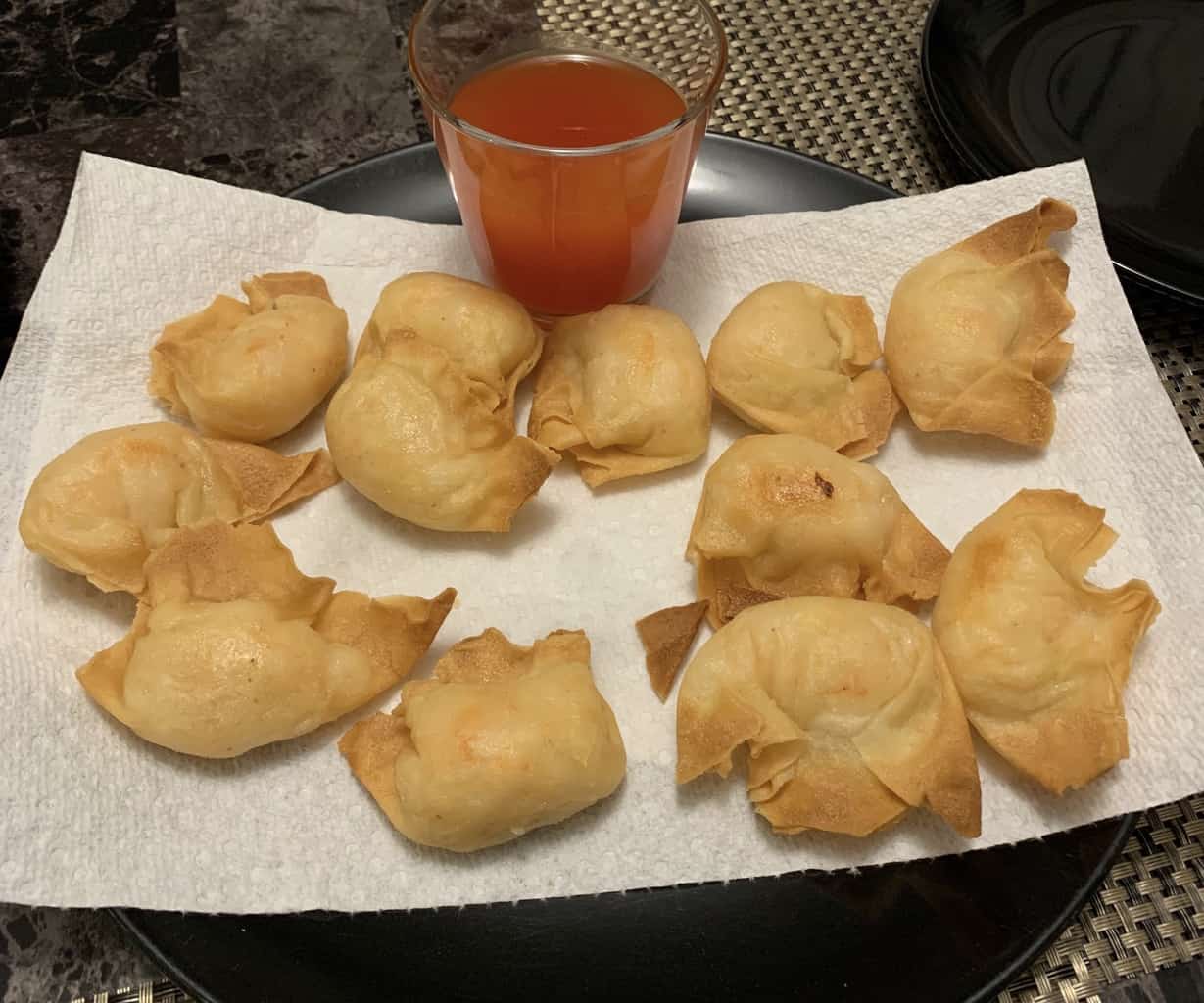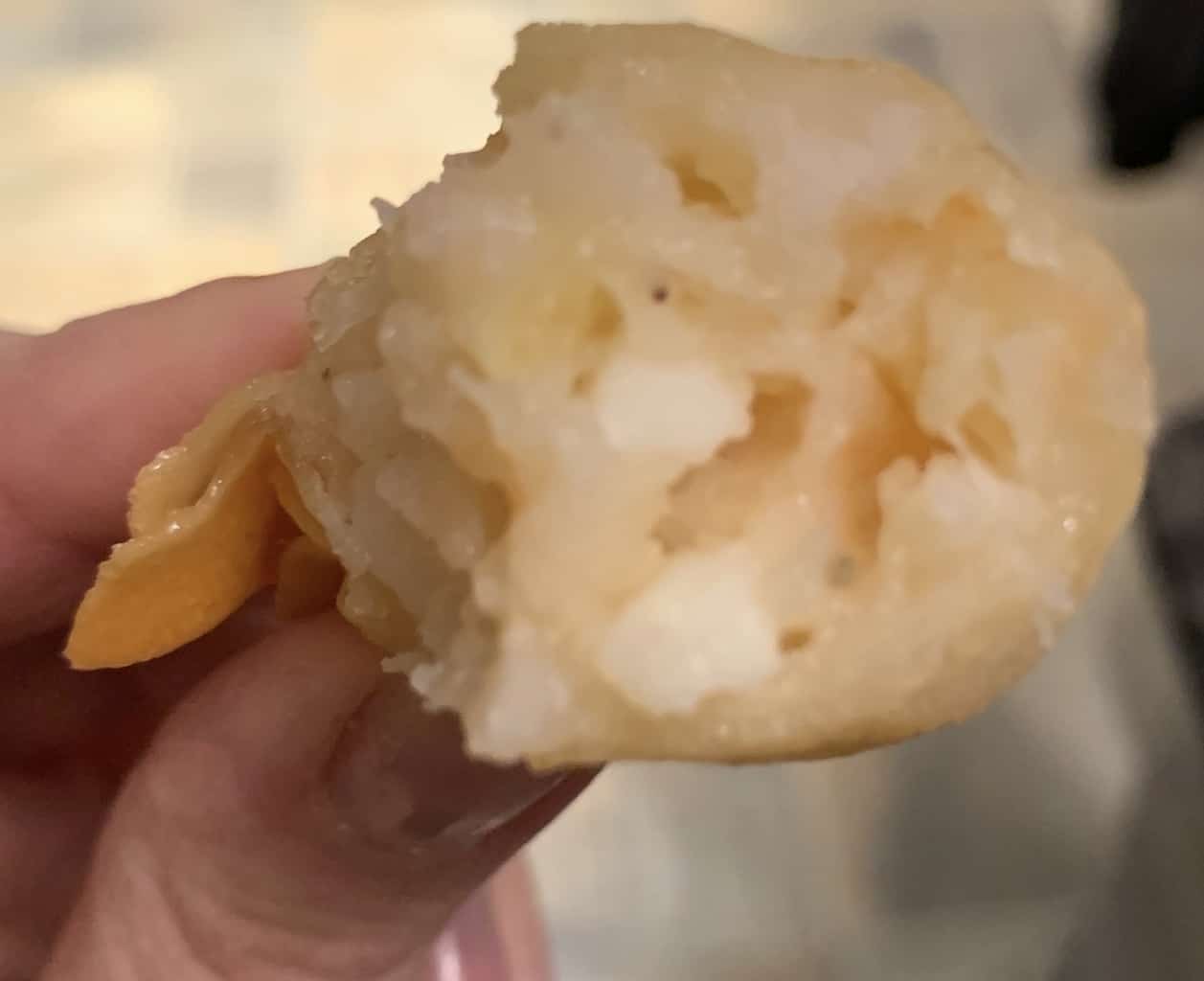 Cost
I paid $16.99 for the Costco Sato Asian Fare Shrimp Wontons. There's 36 wontons in the box.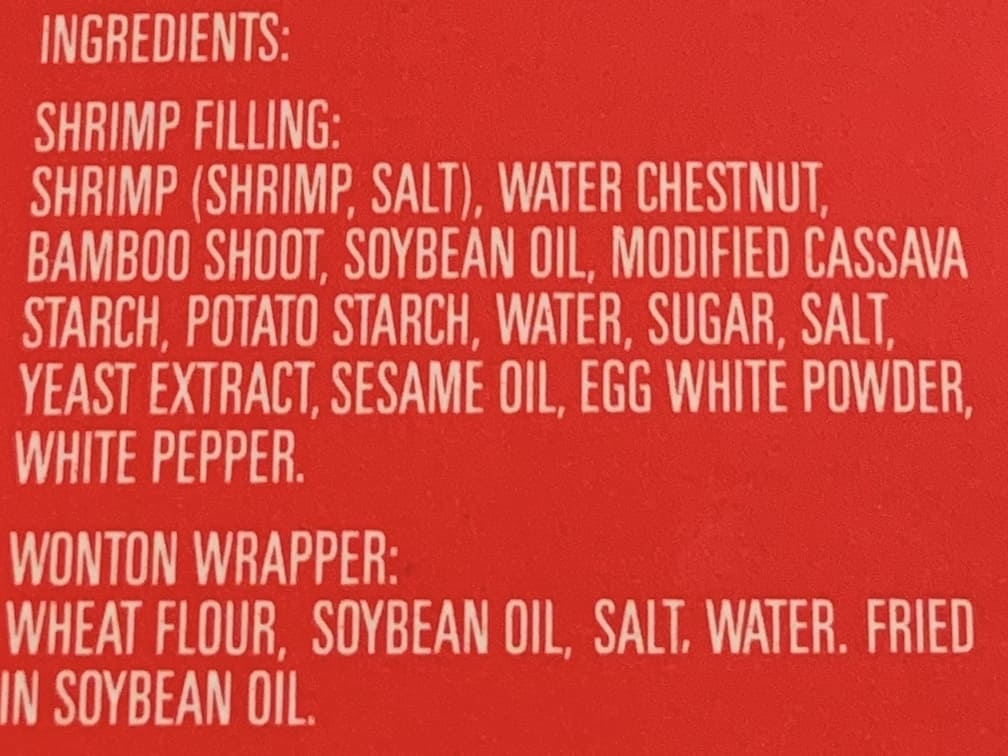 Convenience
These were extremely simple to bake in the oven. Cooked at 400 degrees on a cookie sheet lined with parchment paper for 7 minutes per side. The entire box comes with two separate individual wrapped trays of shrimp, 18 shrimp and one sauce are in each tray. The shrimp wontons need to be frozen until you're ready to use them. If you're someone who enjoys shrimp alone you might find it frustrating that you have to open a whole tray of 18 shrimp wontons (I doubt you'll eat 18 by yourself)) however I found they kept well in a ziplock bag in the freezer.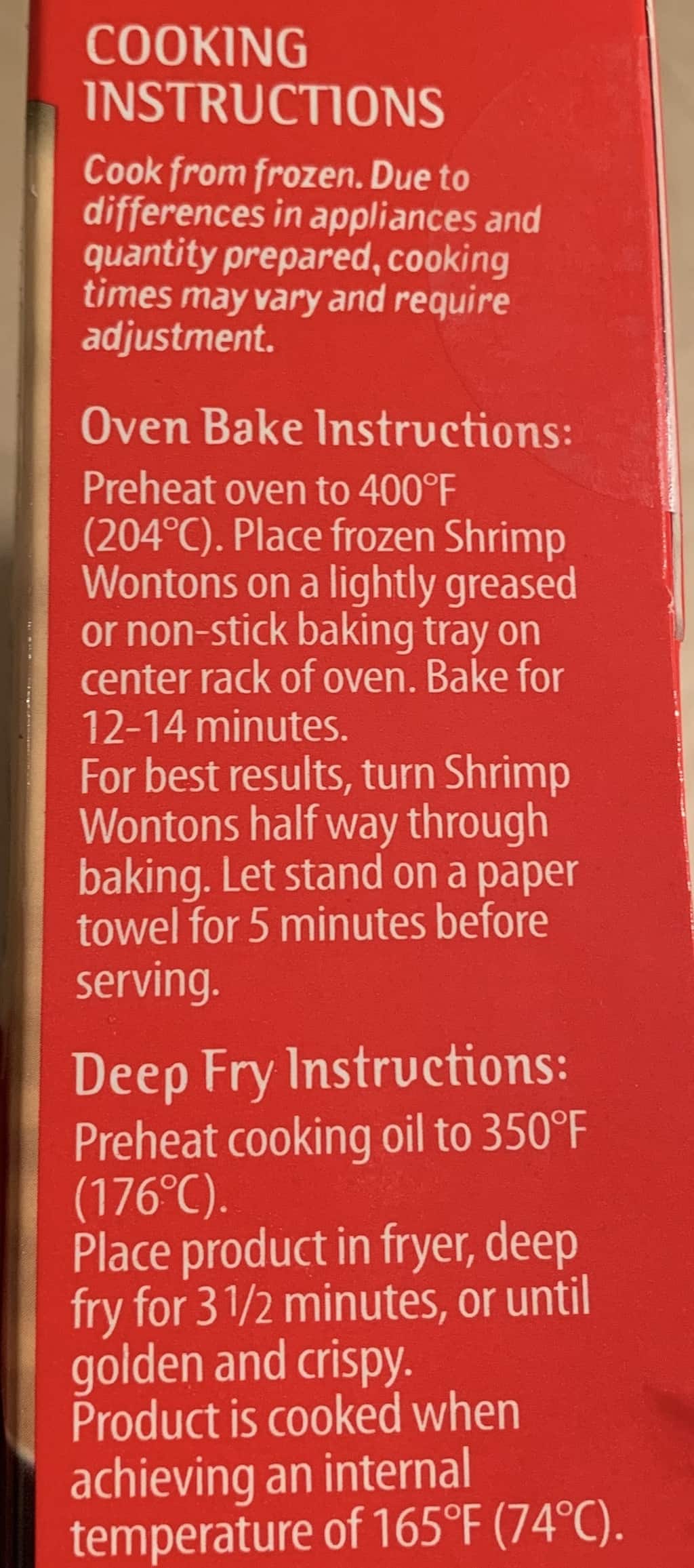 Nutrition
Three wontons with sauce contains 210 calories, nine grams of fat, 440 milligrams of sodium, 25 grams of carbohydrates, 12 grams of sugar and eight grams of protein. If you're watching your sugar intake try eating a little less sauce.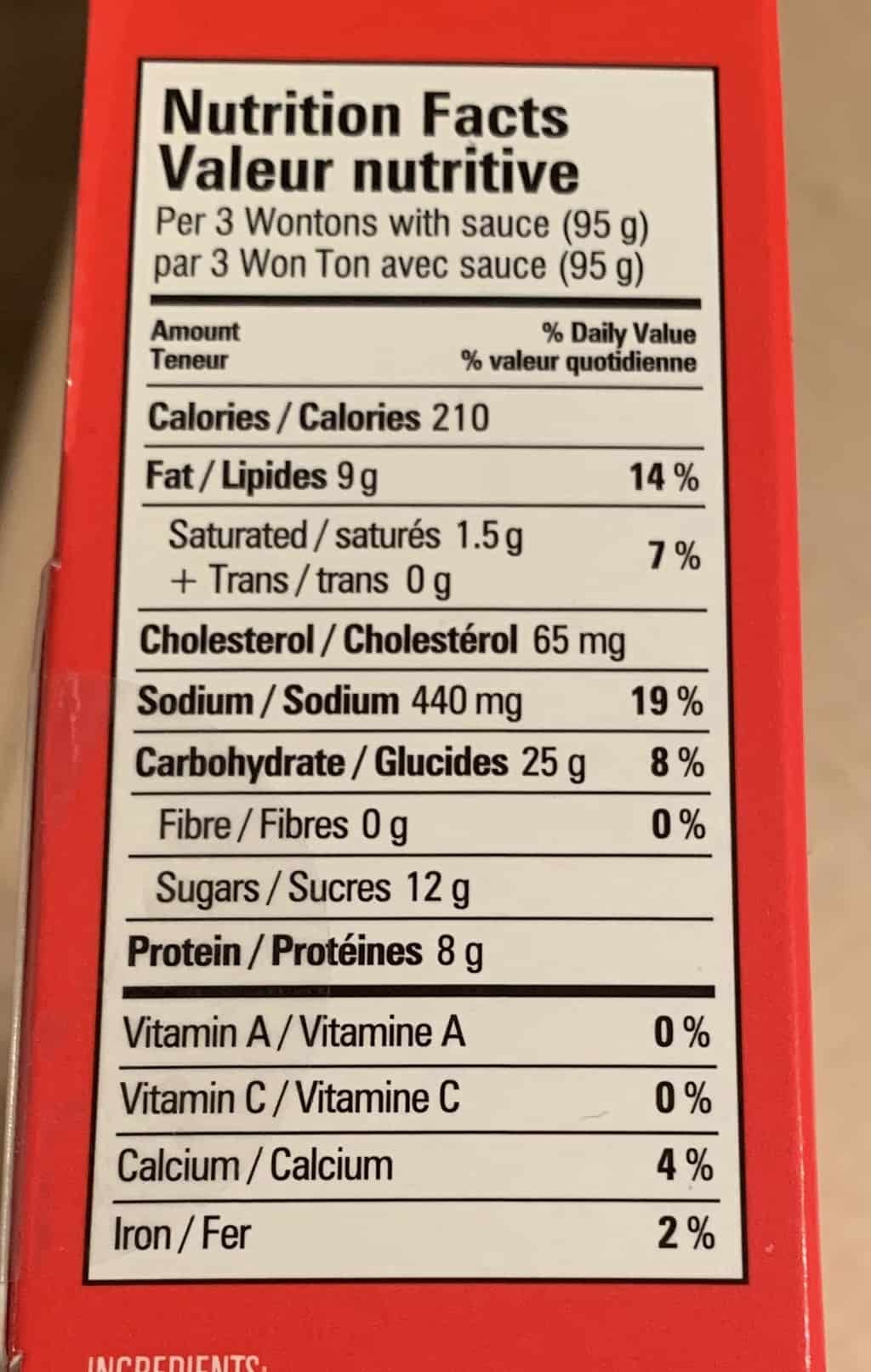 These were fun to try but I probably won't be in a hurry to buy them again. There are other Costco appetizers I like more! Such as the Minh Mini Egg Rolls that have disappeared off the Costco shelves! I would appreciate if they were brought back!
Taste: 7/10
Cost: 7/10
Convenience: 8/10
Nutrition: 5/10
What's your favorite Costco frozen appetizer to buy?