Low carb, low sugar and gluten-free!
Please note that this review was not paid for or sponsored by any third party. However, I was given a free sample of this product to review. The opinions in this review are strictly my own. I am not affiliated with Costco or any of its suppliers. I am just a fan of the company. I write these reviews to help my fellow shoppers.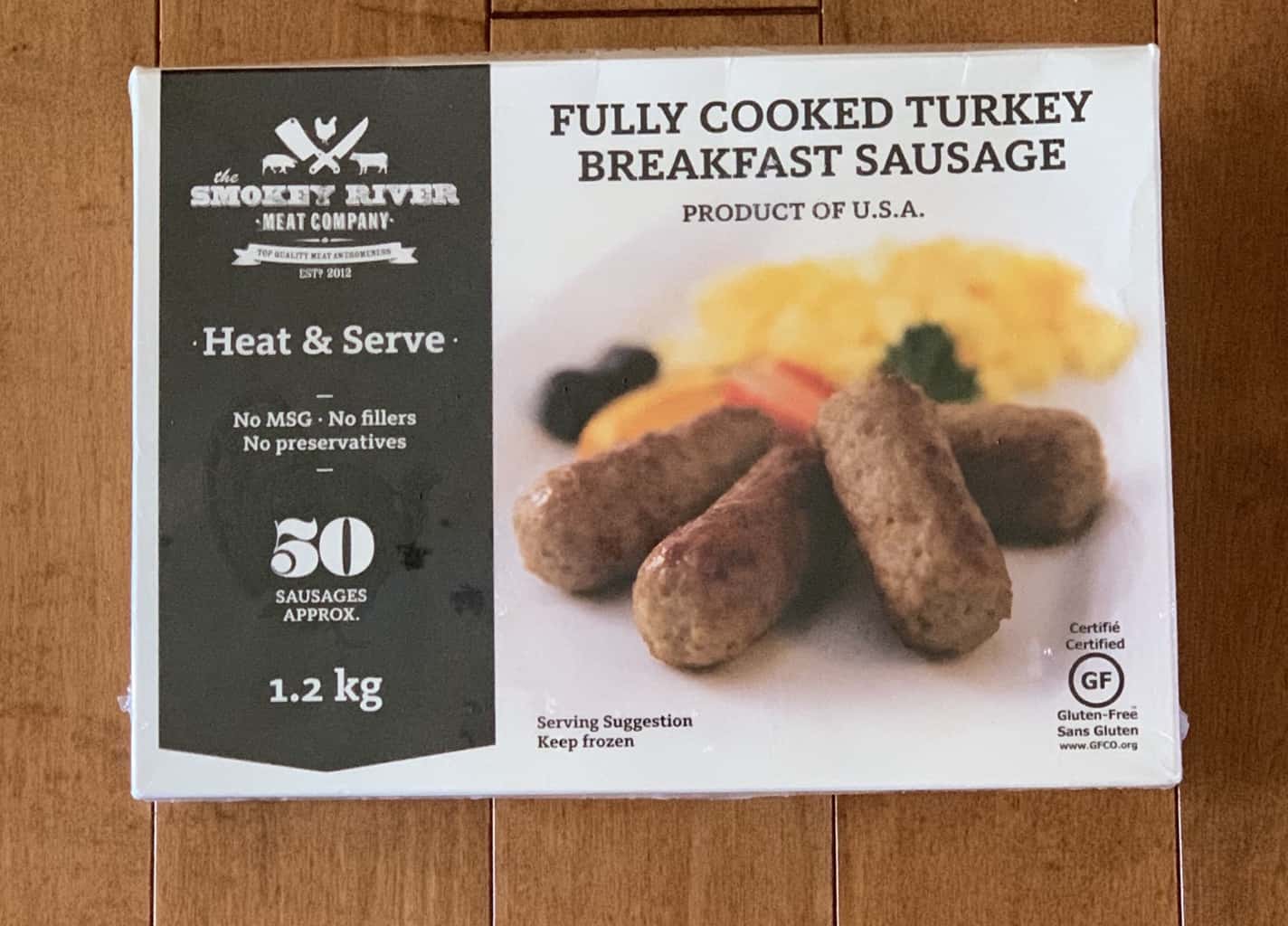 I'm a big fan of the new turkey trend, turkey sausages, turkey jerky and ground turkey. I'm not a big breakfast sausage fan thought but when I saw turkey breakfast sausages at Costco I decided to try them out. Today I'm reviewing the Costco Smokey River Meat Company Fully Cooked Turkey Breakfast Sausage.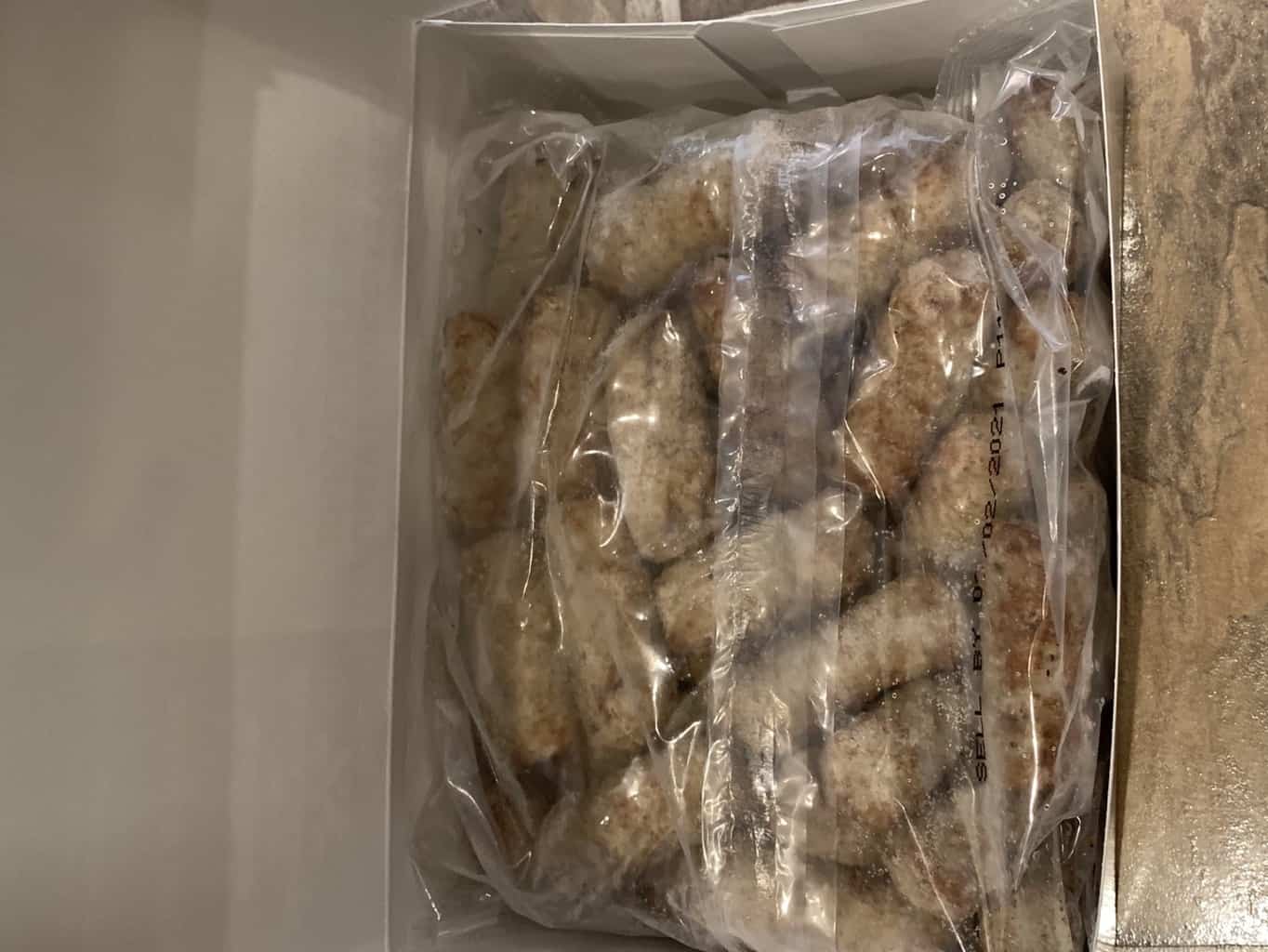 Taste
I've had breakfast sausages a few times in my life and these actually taste similar to pork breakfast sausages I've had in the past. I really enjoyed how these tasted, they're super flavorful while being a bit leaner tasting but not dry. Definitely a little salty but not overly so. If you told me these were pork breakfast sausages I definitely wouldn't argue with you.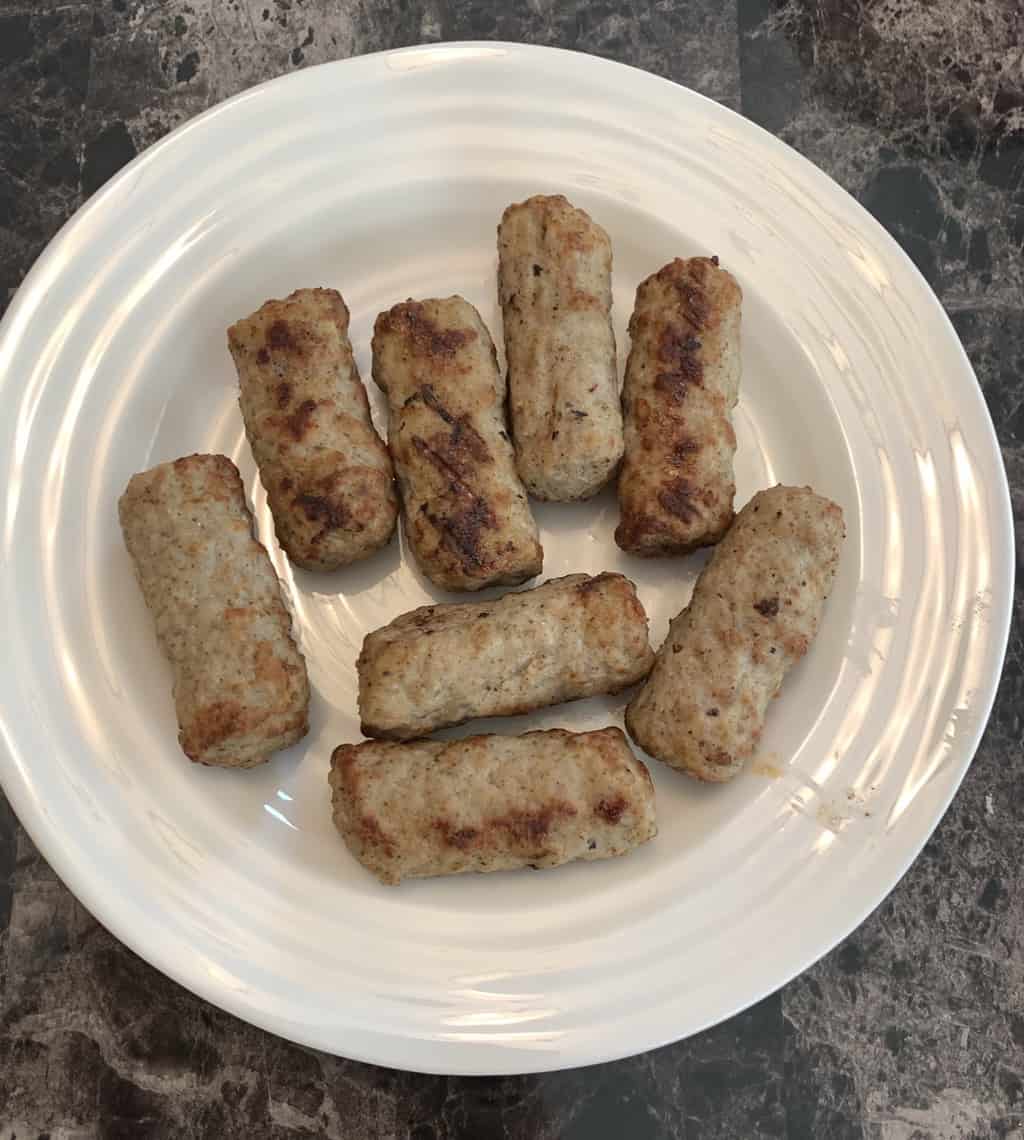 Cost
I paid $15.99 Canadian for box of 50 sausages (1.2 kg) not exactly the cheapest but I wouldn't say these are overpriced.
Convenience
These are fully cooked so that's perfect for an easy, convenient breakfast treat! You can choose to microwave them for 1.5 to 2 minutes or heat them in the oven at 375 degrees Fahrenheit for 10 to 12 minutes. These can be paired with eggs, pancakes, and waffles or even just consumed alone!

Nutrition
These have no MSG, no fillers and no preservatives and are also gluten free! I really love that they're gluten-free. Two sausages is 100 calories, seven grams of fat, one gram of carbohydrates, one gram of sugar, eight grams of protein and 210 mg of sodium. The ingredients list is short and sweet which I love.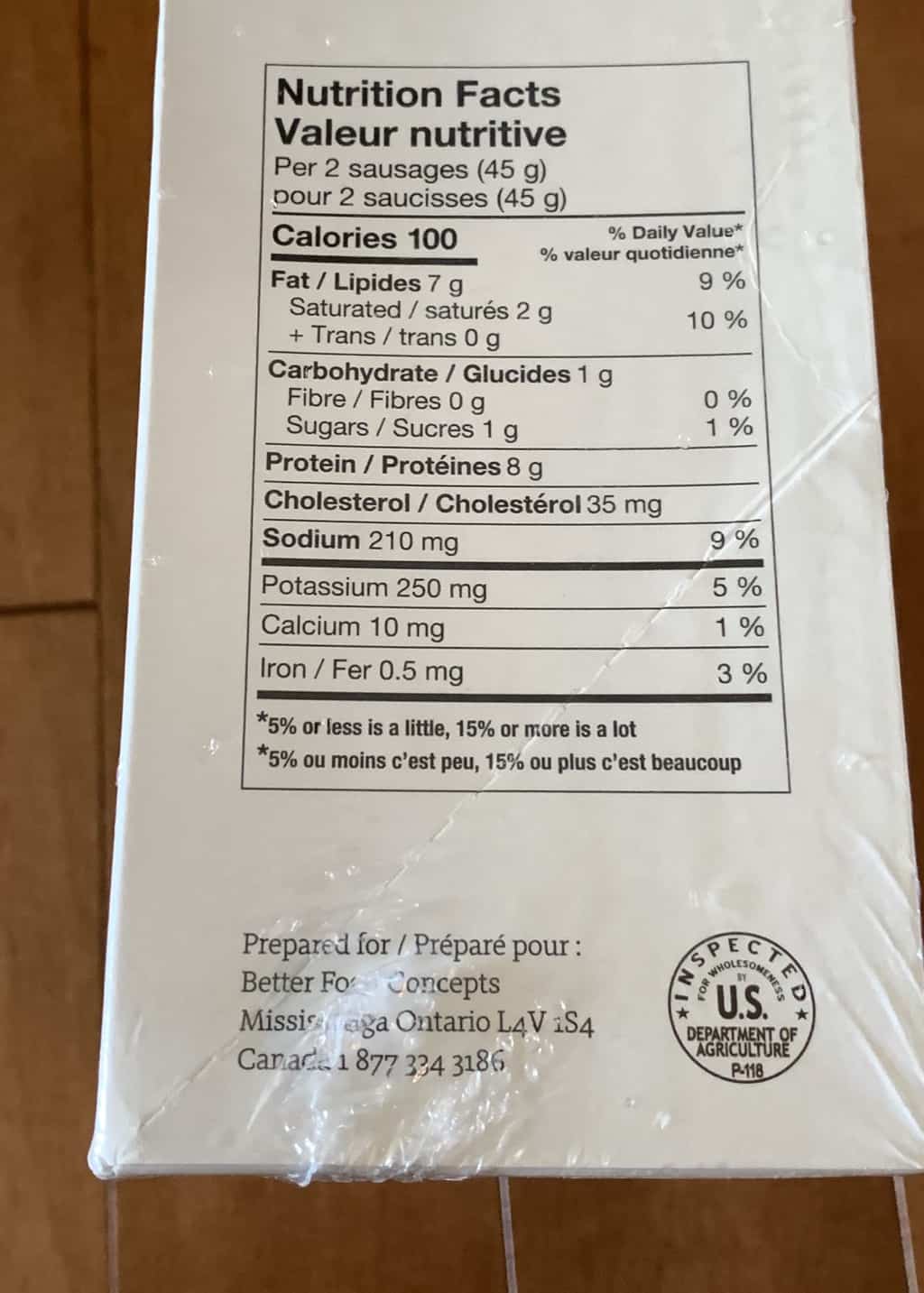 I'll definitely be happy to finish up my box of these Costco Smokey River Meat Company Fully Cooked Turkey Breakfast Sausages. They're delicious and also low carb and sugar and high protein.
Taste: 8/10
Cost: 7/10
Convenience: 9/10
Nutrition: 8/10
Breakfast sausages or bacon? Which do you prefer?