Costco carries this strawberry jam combined with smooth, creamy peanut butter!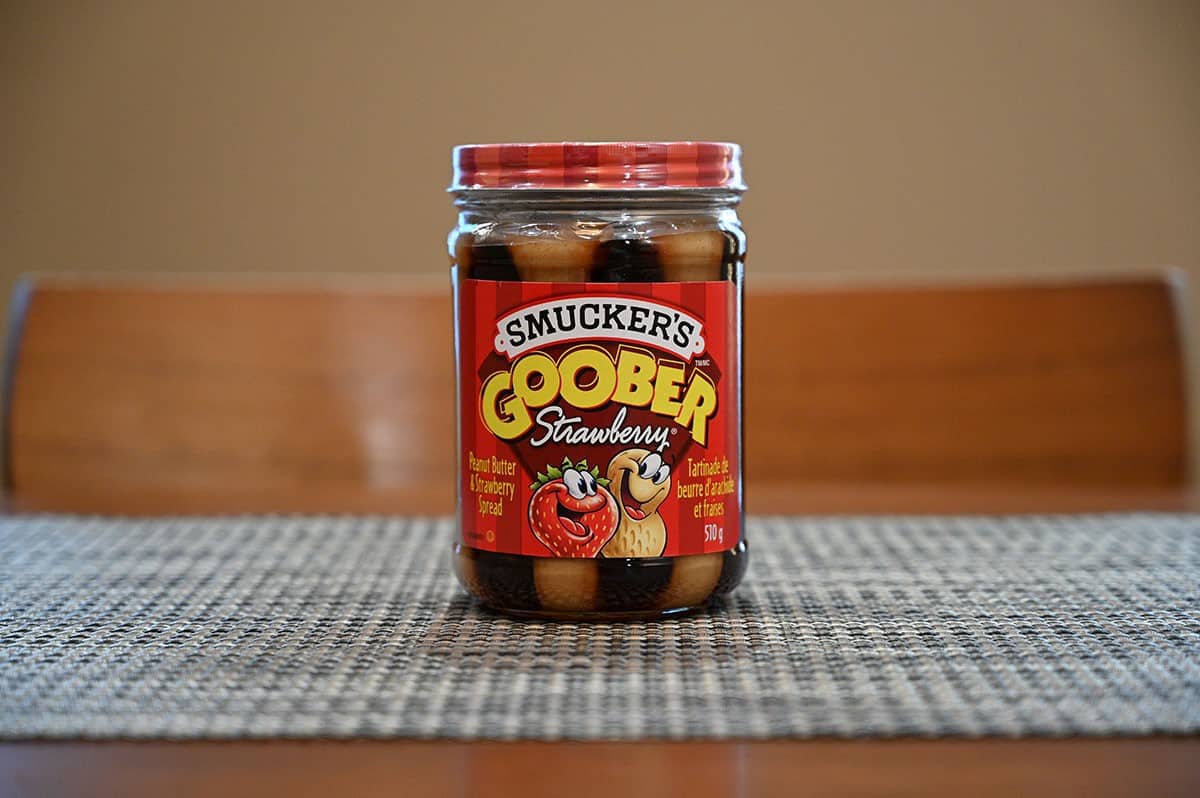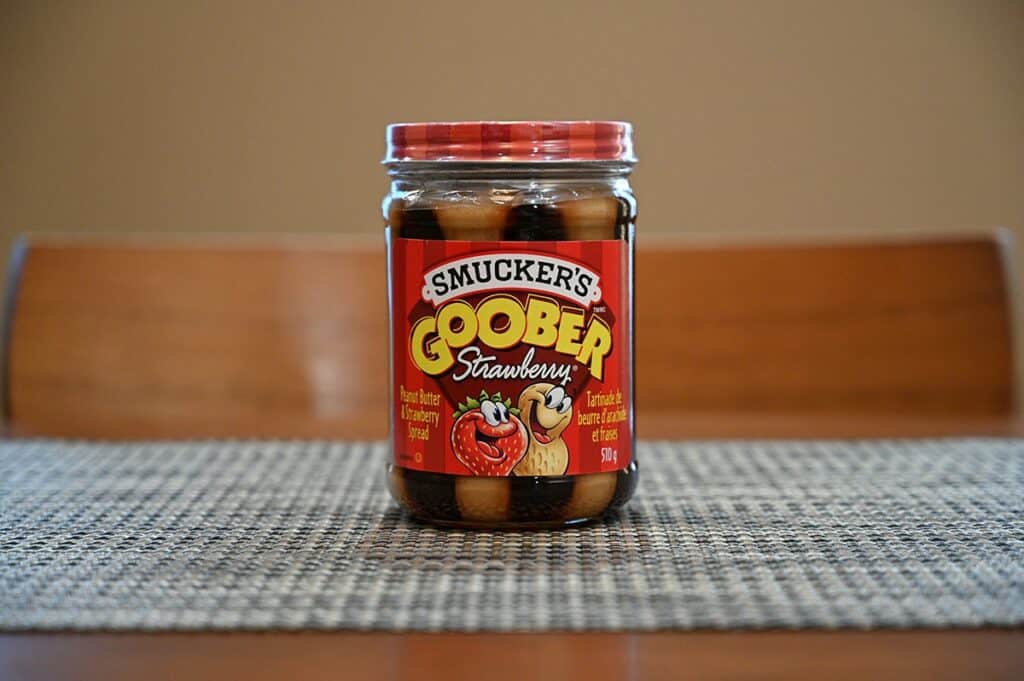 Today I'm reviewing a super fun product I saw recently at Costco. The Costco Smucker's Goober! This is a combination of strawberry jam and peanut butter all in one jar.
I eat nut butter every day and I love the Costco Kirkland Signature Natural Peanut Butter and the Costco Kirkland Signature Creamy Almond Butter.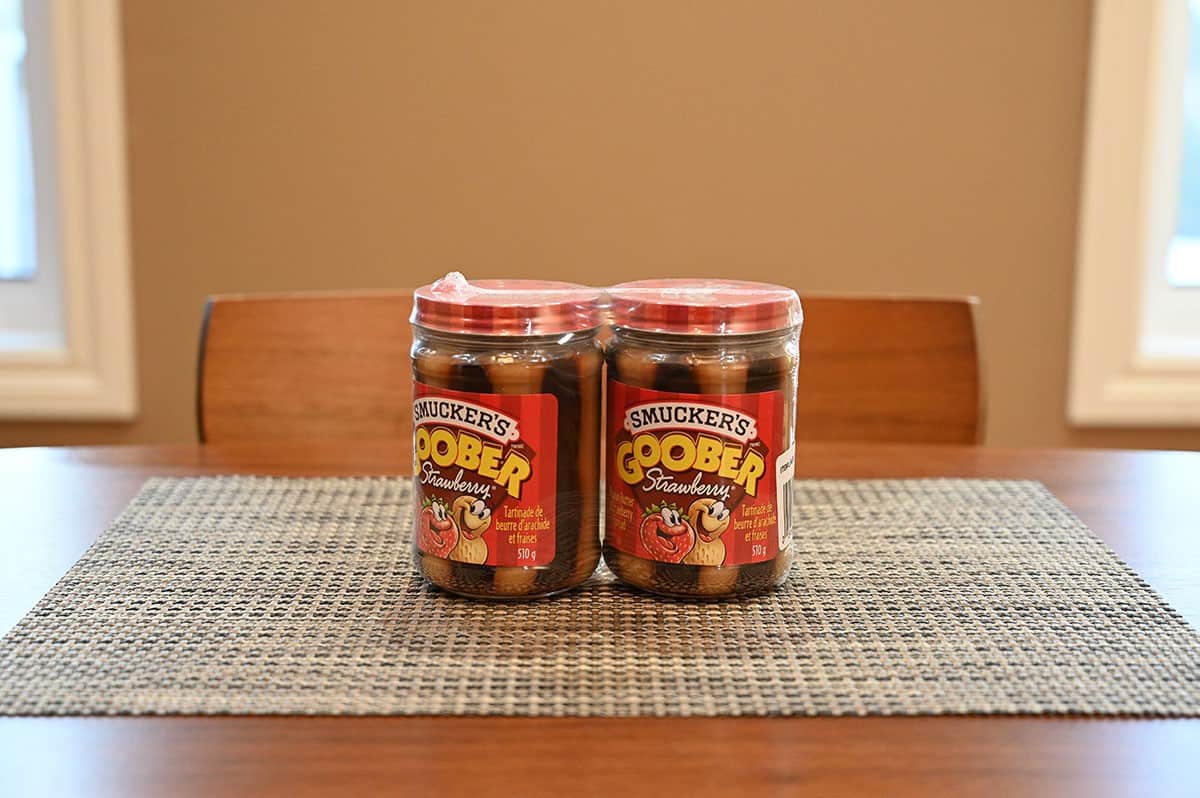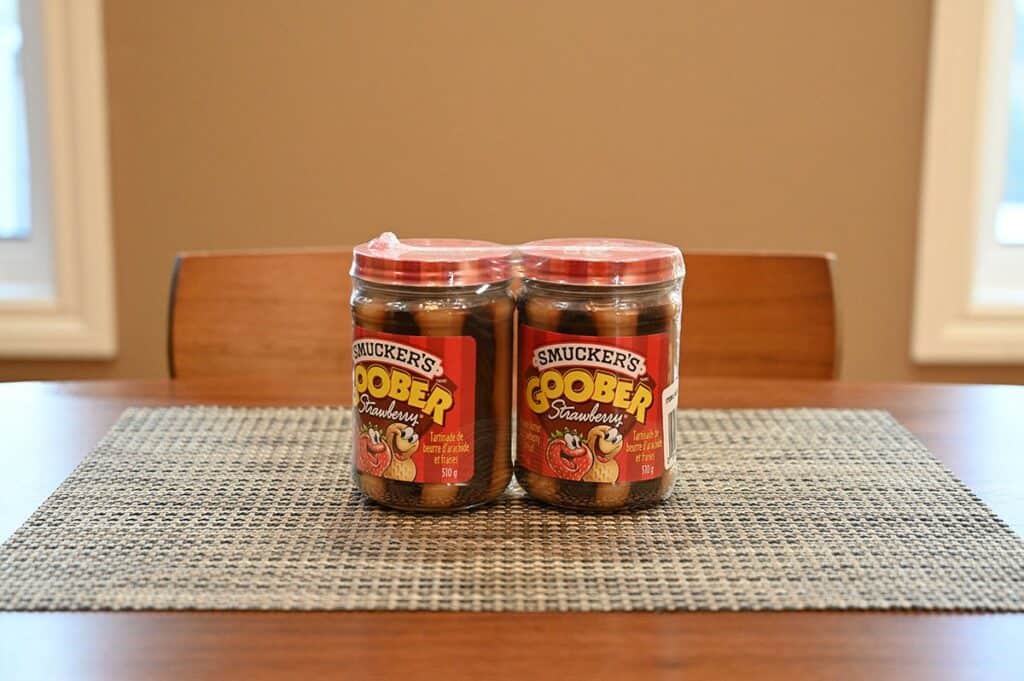 Location in Store
You can find the goober in the aisle with the other nut butters and jams. The item number is 1535201.
Taste
The first thing I notice after opening the jar and spreading the Goober on a piece of toast is that, even though you can clearly see the peanut butter and jam in the jar, when you spread it on a piece of bread, the jam disappears into the peanut butter and it looks just like peanut butter on toast.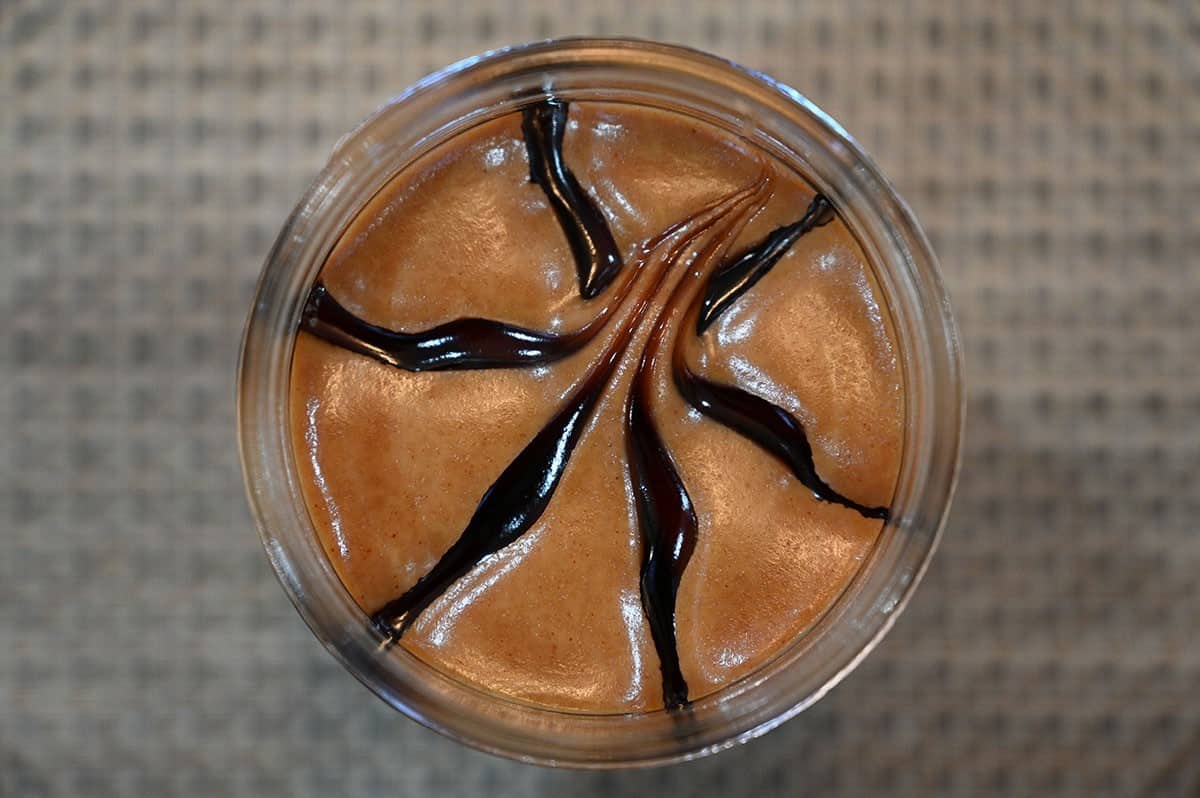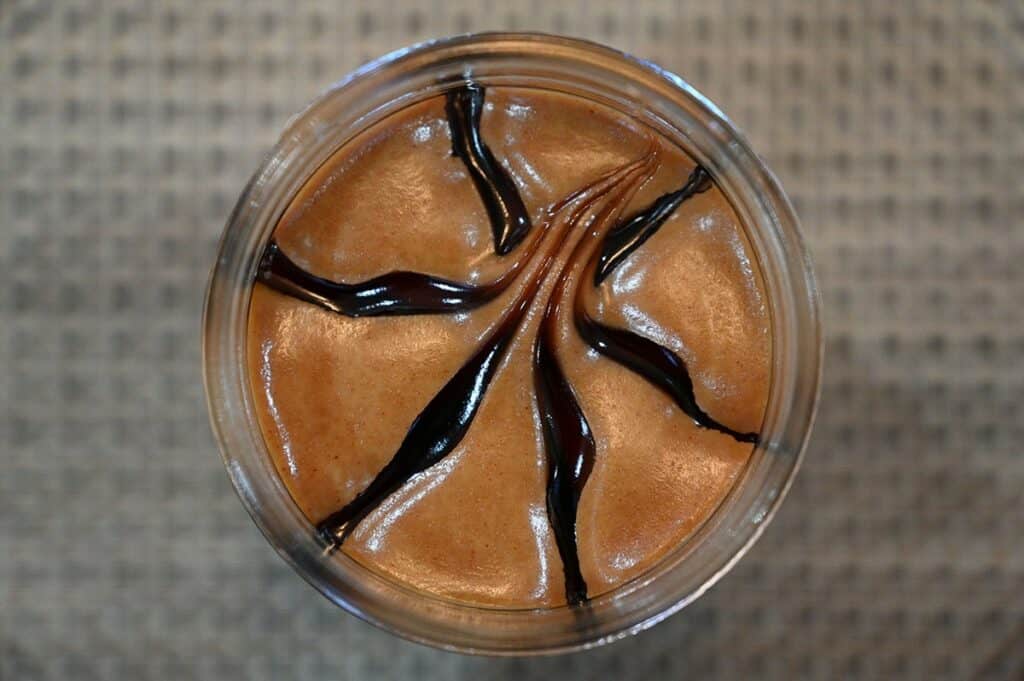 It's a little shinier than just plain peanut butter, but I don't think most people would notice the difference. Even though it looks as if there's more peanut butter than jam in the jar, I didn't expect the jam to completely disappear into the peanut butter.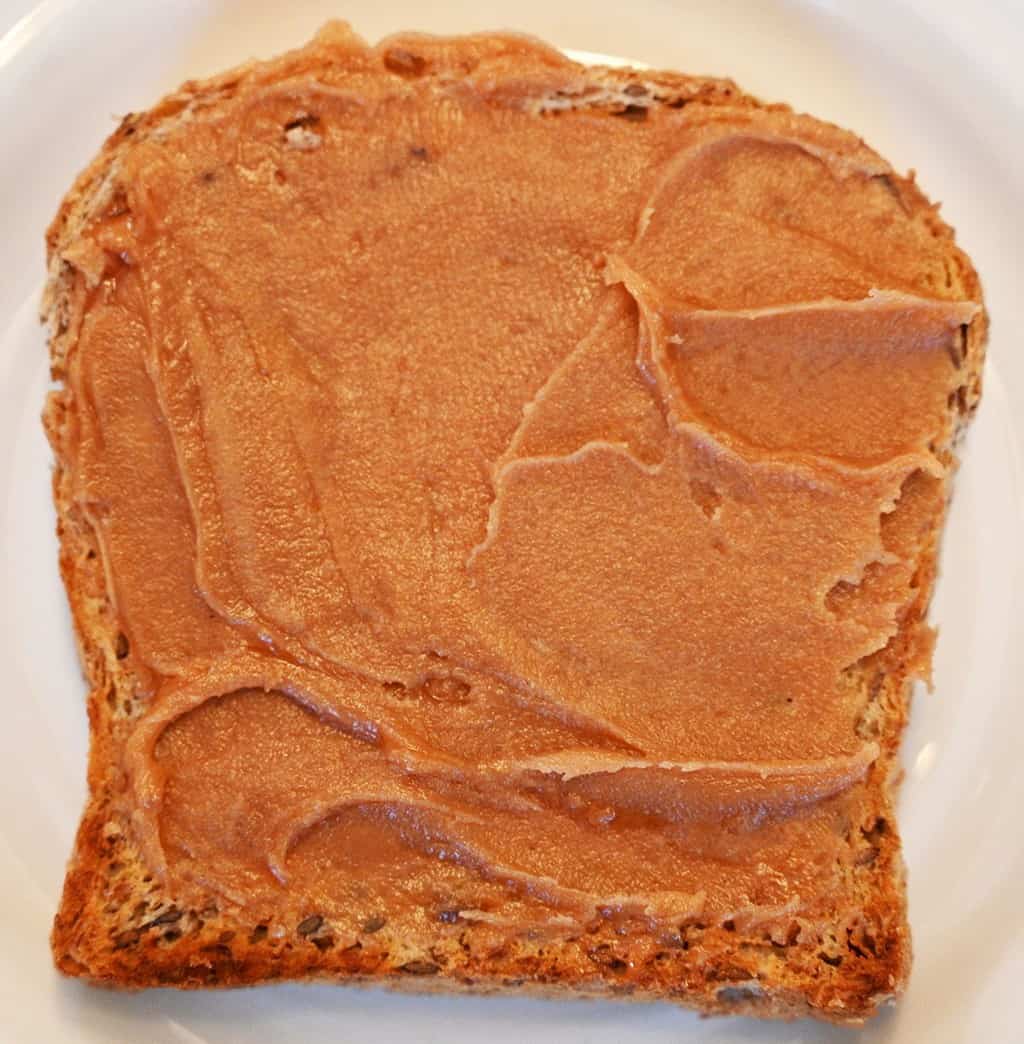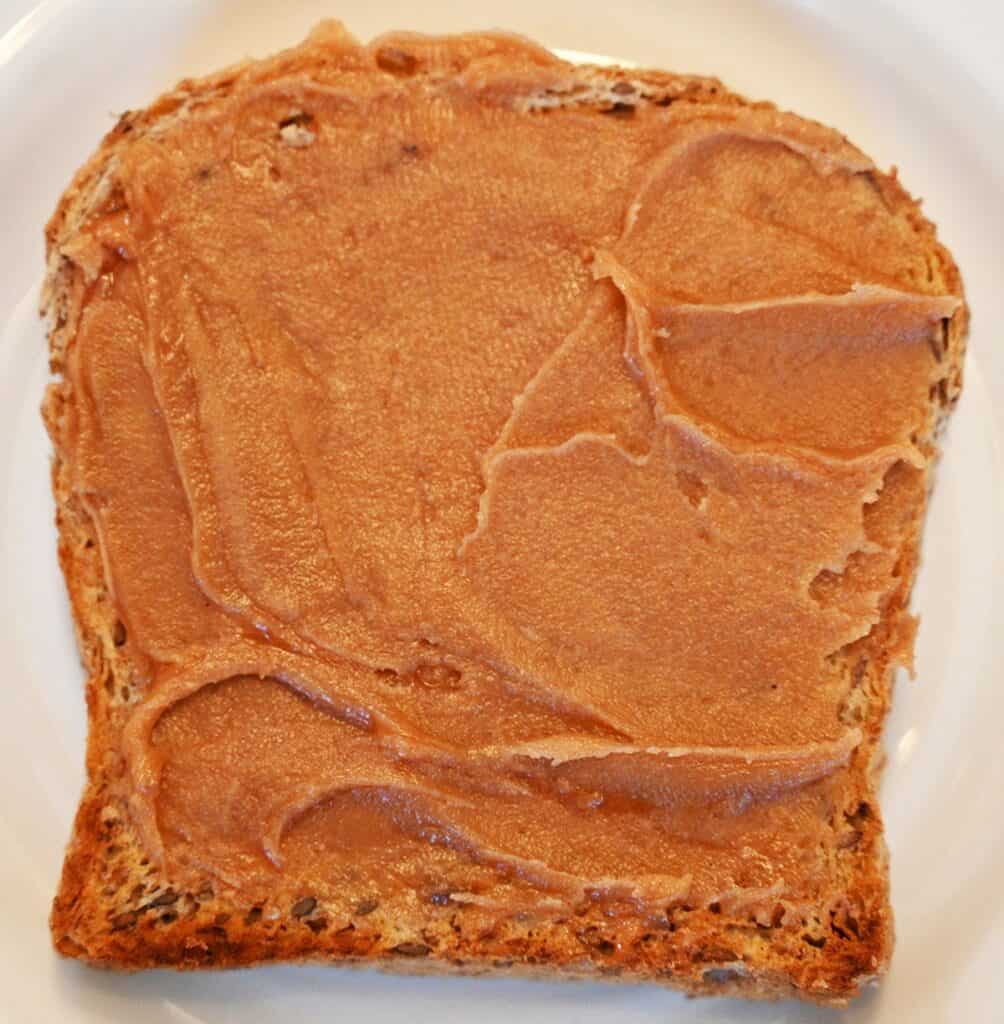 The flavors are consistent with what you see. It tastes like peanut butter with just a hint of strawberry jam. The peanut butter flavor dominates. I wanted this to be a peanut-butter-and-jam-sandwich-in-a-jar where I would just need to add the bread, but it turns out it's actually a unique type of spread. It's nice on a slice of toast, but I wouldn't use it as a replacement for separate jars of peanut butter and jam on a sandwich. Personally, I like a more even ratio of peanut butter and jam on my sandwiches. The flavors of the two components are typical peanut butter flavor and typical strawberry jam flavor. The combination is really tasty though!
Cost
I paid $6.99 Canadian for the two 510 gram jars of Smucker's Goober, which is really reasonable and not overpriced at all.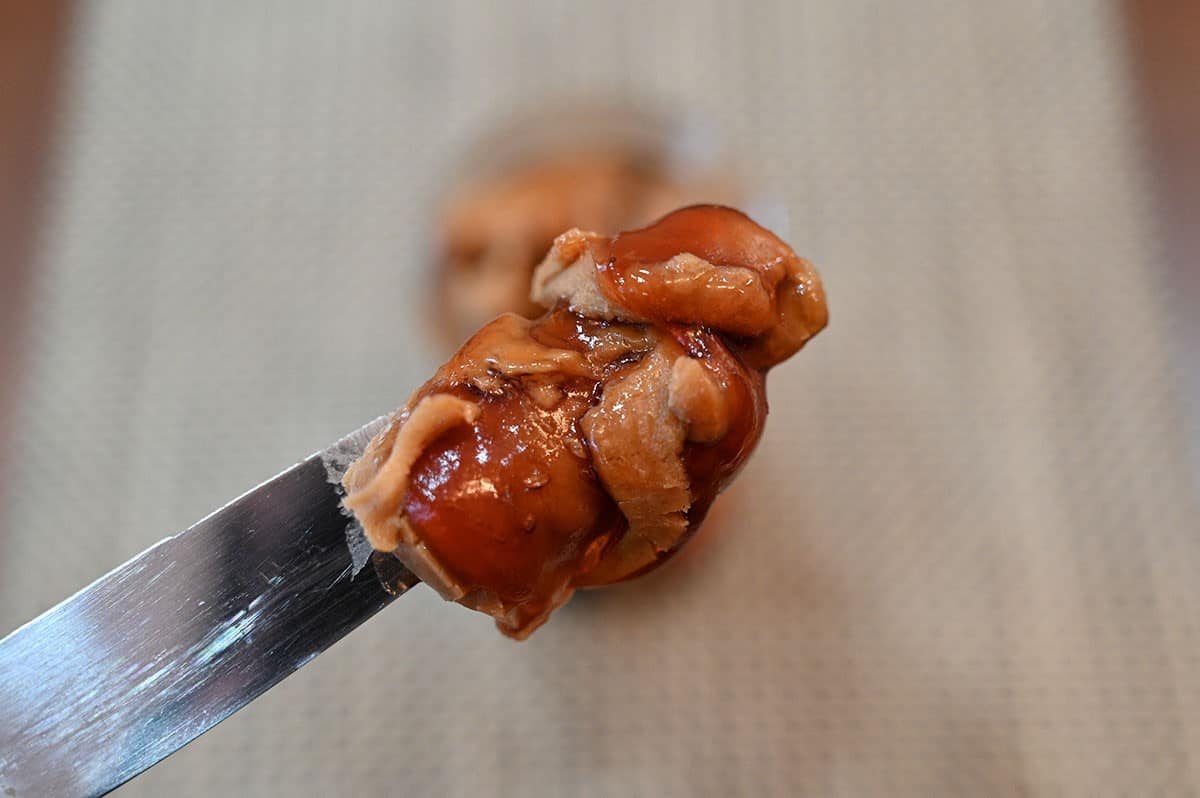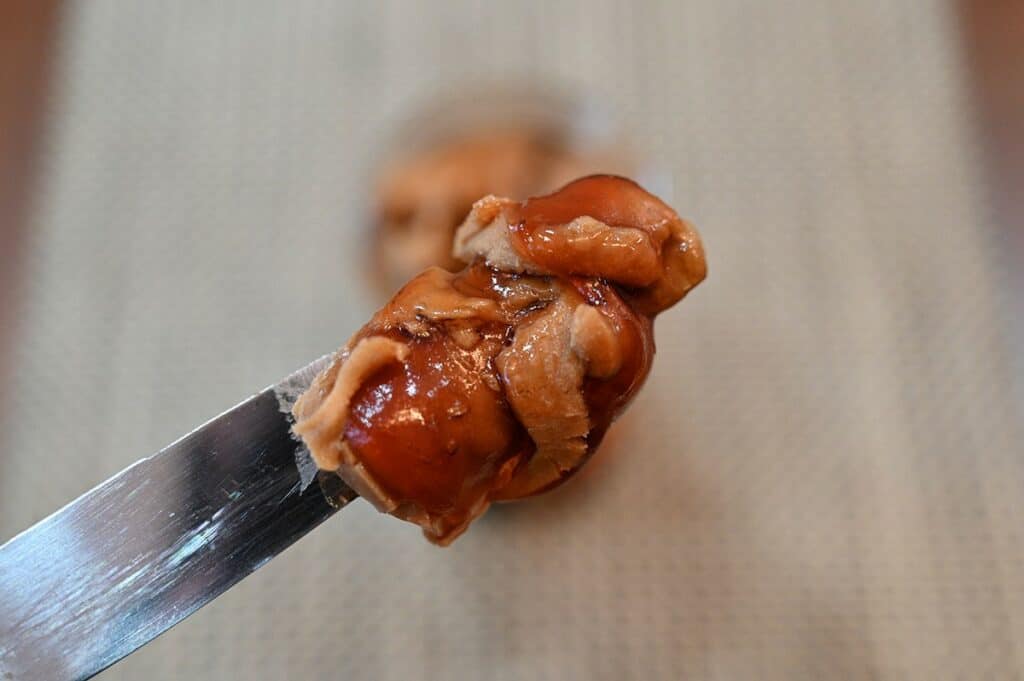 Convenience
The best before date listed on the jar is about seven months from the date I purchased it. I put my jar in the refrigerator after opening but nowhere on the jar can I see that it says to refrigerate after opening.
This tastes great on toast, would be a yummy spread on a banana or on graham crackers! I would also add the Goober to oatmeal or a smoothie. The Goober comes in a two-pack and each jar is 510 grams.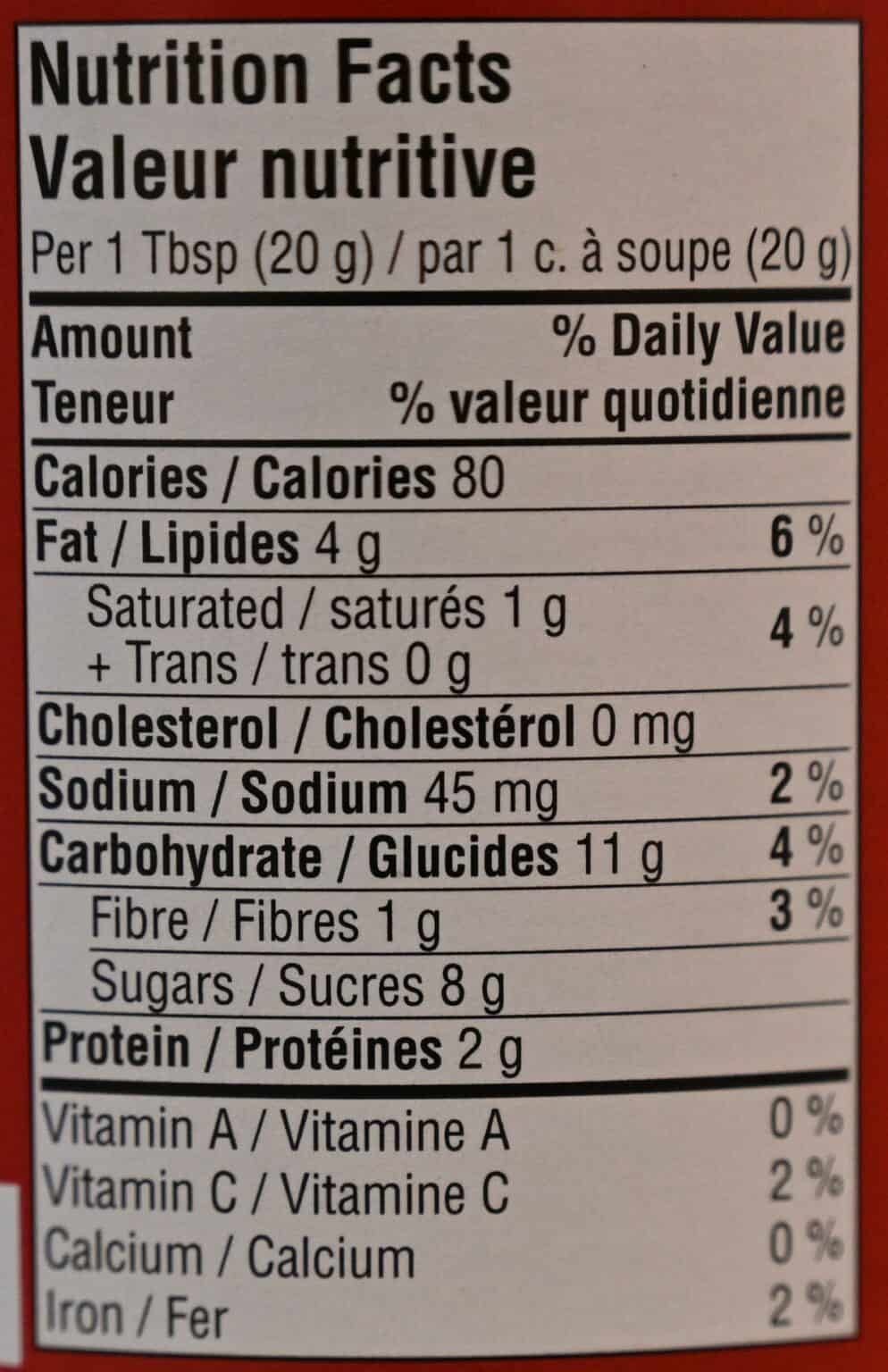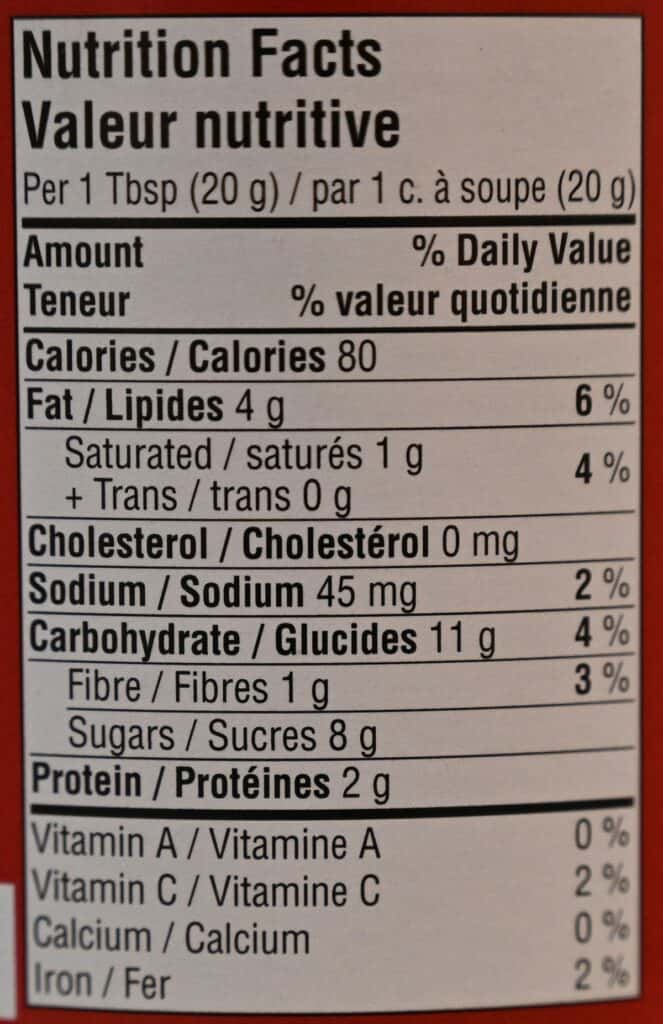 Nutrition
Calories
One tablespoon contains 80 calories, four grams of fat, 45 milligrams of sodium, 11 grams of carbohydrates, one gram of fibre, eight grams of sugar and two grams of protein. If you have just one tablespoon, that's not too much, but I definitely put more than one tablespoon on a slice of toast!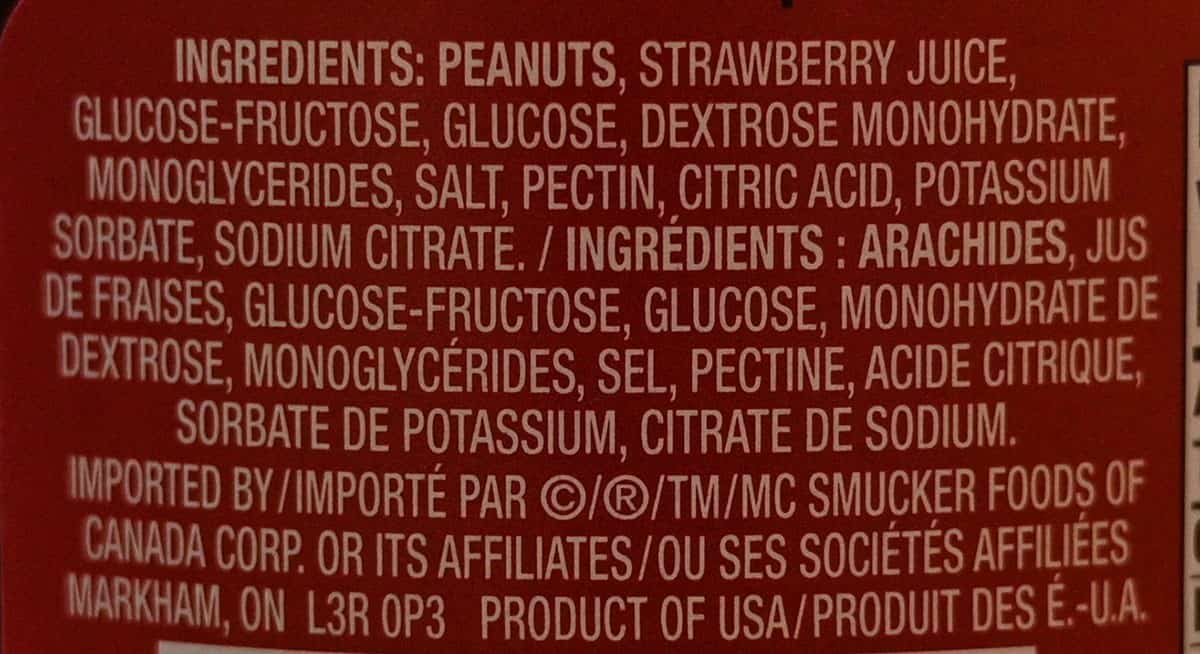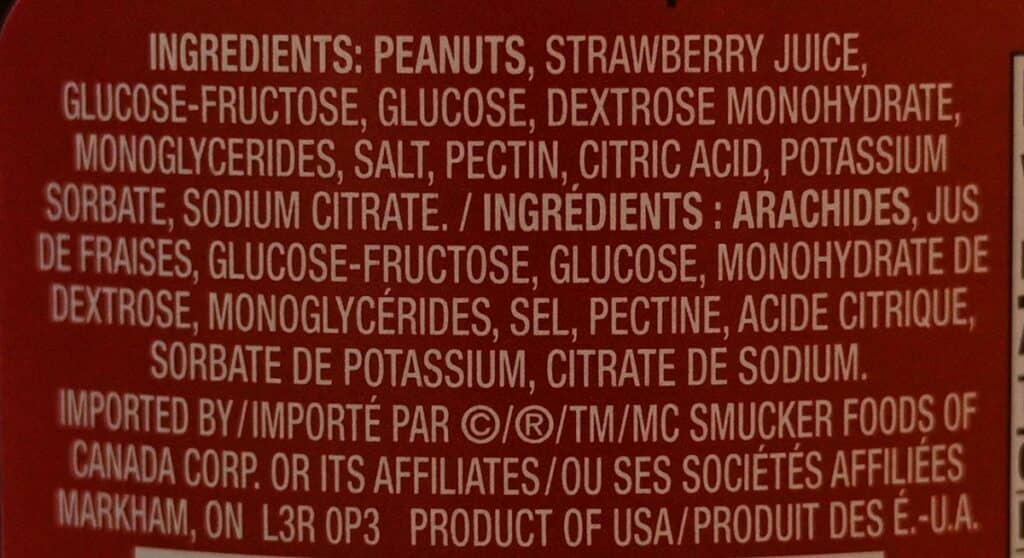 Ingredients
This isn't an "all-natural product" like some nut butters. The ingredients list has lots of added sugar as well as a few additives/chemicals.
Scoring
Taste: 8/10
Cost: 10/10
Convenience: 10/10
Nutrition: 1/10
Overall
Give it a try!
I think kids would really love this. I like a more even ratio of peanut butter and jam, but will have no problem using up my jar on toast and stuff!
Have you tried Goober? Would you try it?
---
Please note that this review was not paid for or sponsored by any third party. This product was purchased by Costcuisine for the purpose of producing this review. The opinions in this review are strictly those of Costcuisine. Costcuisine is not affiliated with Costco or any of its suppliers. In the event that Costcuisine receives compensation for a post from the manufacturer of a product or some other third party, the arrangement will be clearly disclosed (including where the manufacturer of a product provides Costcuisine with a free sample of the product).