Not buying these again!
Please note that this review was not paid for or sponsored by any third party. However, I was given a free sample of this product to review. The opinions in this review are strictly my own. I am not affiliated with Costco or any of its suppliers. I am just a fan of the company. I write these reviews to help my fellow shoppers.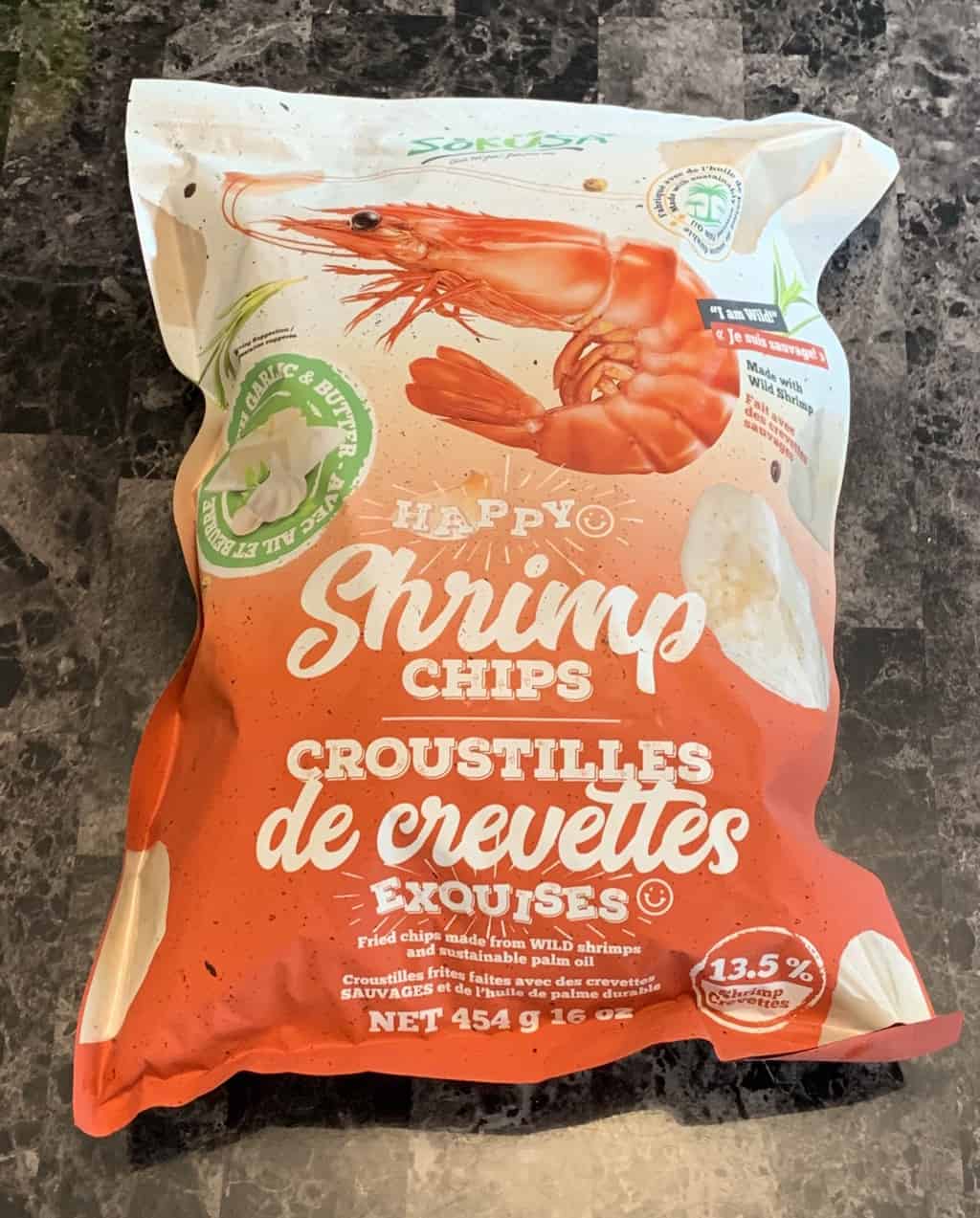 So I did a thing. Last time I was at Costco I was perusing the chip aisle and noticed that they had this new "shrimp chip" product. I thought to myself "I bet readers would want to know if those are good" so I ended up buying a bag of the Costco Sokusa Onion Garlic & Butter Happy Shrimp Chips.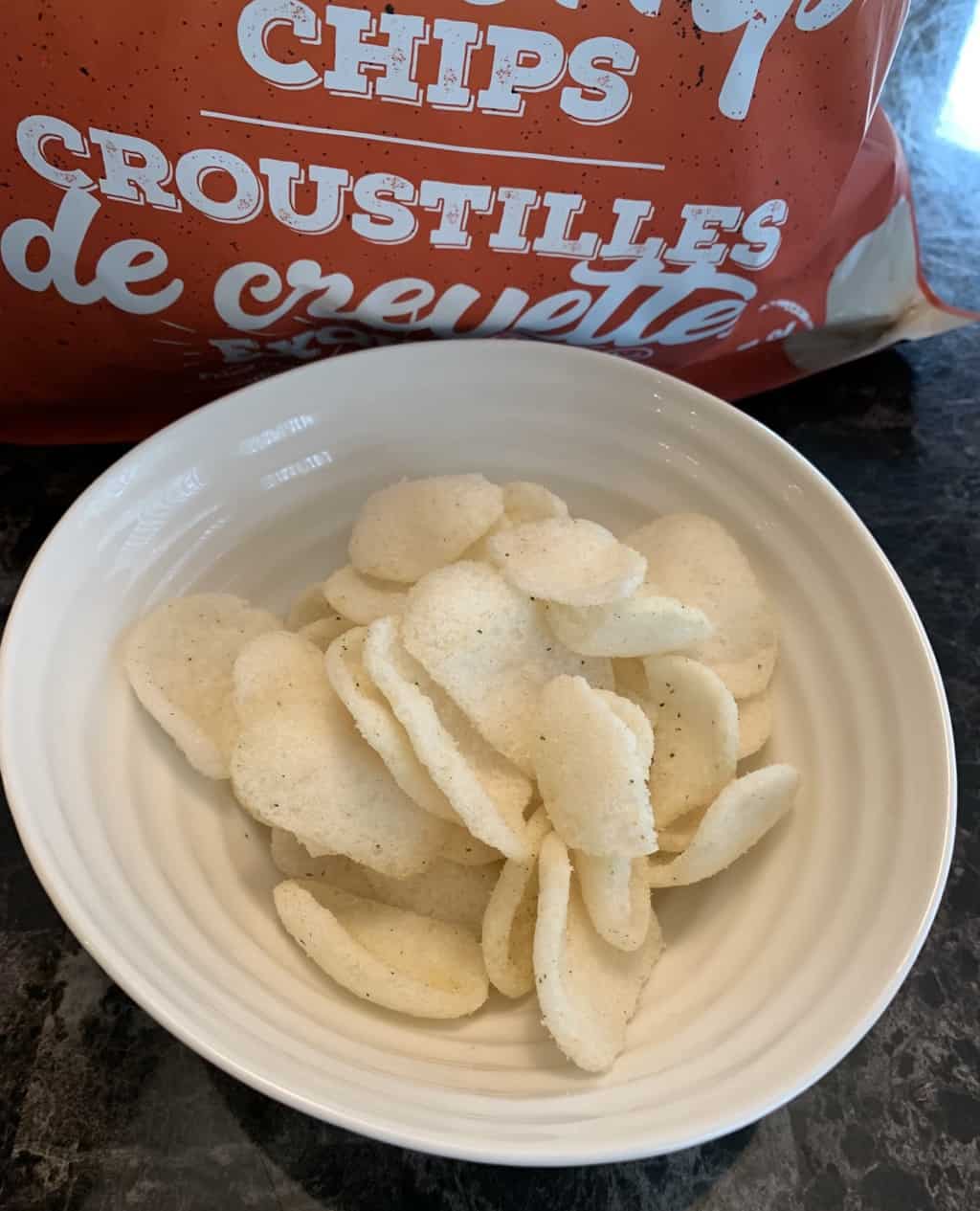 Taste
What to say about these… well I'll start by saying that I ate two and decided I wouldn't be eating anymore. They just didn't taste good to me and weren't appealing although they didn't taste awful. The texture is a little strange, they're crunchy at first but they're light like air and dissolve in your mouth very quickly almost a little bit spongey. They don't really taste like shrimp so if you're worried about a strong fishy taste you won't find that in these. In my opinion the flavor is pretty light and kind of a like a hybrid between chicken broth and a sour cream and onion chip. Despite being onion garlic & butter flavored there's not a strong garlic flavor which I think is a good thing and they do taste a little buttery! I love sour cream and onion chips but this flavor just wasn't doing it for me and I'd much rather just eat sour cream and onion chips. I gave the bag to my parents and both my mom and dad didn't enjoy them, my dad thought they DID taste fishy and my mom said she wasn't sure what she didn't like about them but didn't like them.
Cost
I paid $9.99 Canadian for the bag 454 gram bag of shrimp chips. Definitely overpriced in my opinion!
Convenience
The bag of chips is resealable which is always a good thing because it keeps the chips fresh for longer! The best before date is almost a year from the date I purchased the shrimp chips. These could be consumed alone or with a dip of your choice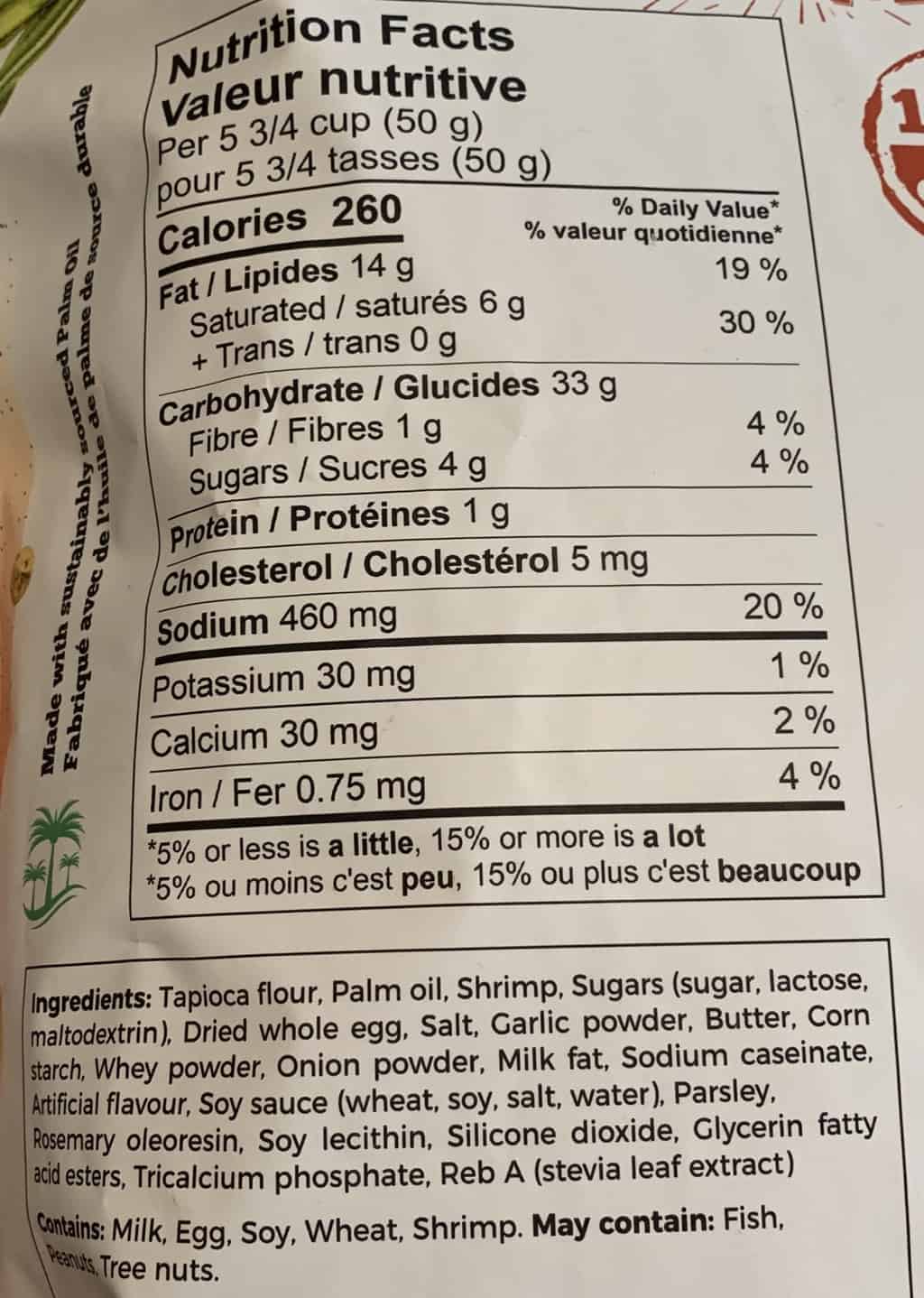 Nutrition
Per 5 and ¾ cup of shrimp chips there are 260 calories, 14 grams of fat, 33 grams of carbohydrates, one gram of fibre, four grams of sugar, one gram of protein and 460 mg of sodium. The ingredients list definitely isn't the healthiest with palm oil being the second ingredient and sugar the fourth.
I definitely won't be buying these again for myself but I recognize that a lot of people probably do enjoy these shrimp chips depending on their personal taste.
Taste: 4/10
Cost: 5/10
Convenience: 10/10
Nutrition: 3/10 (you can eat a lot for not that many calories)
Would you try these shrimp chips? If you have already what did you think of them?