Smooth & rich tasting coffee.
Please note that this review was not paid for or sponsored by any third party. I purchased this product with my own money and the opinions in this review are strictly my own. I am not affiliated with Costco or any of its suppliers. I am just a fan of the company. I write these reviews to help my fellow shoppers.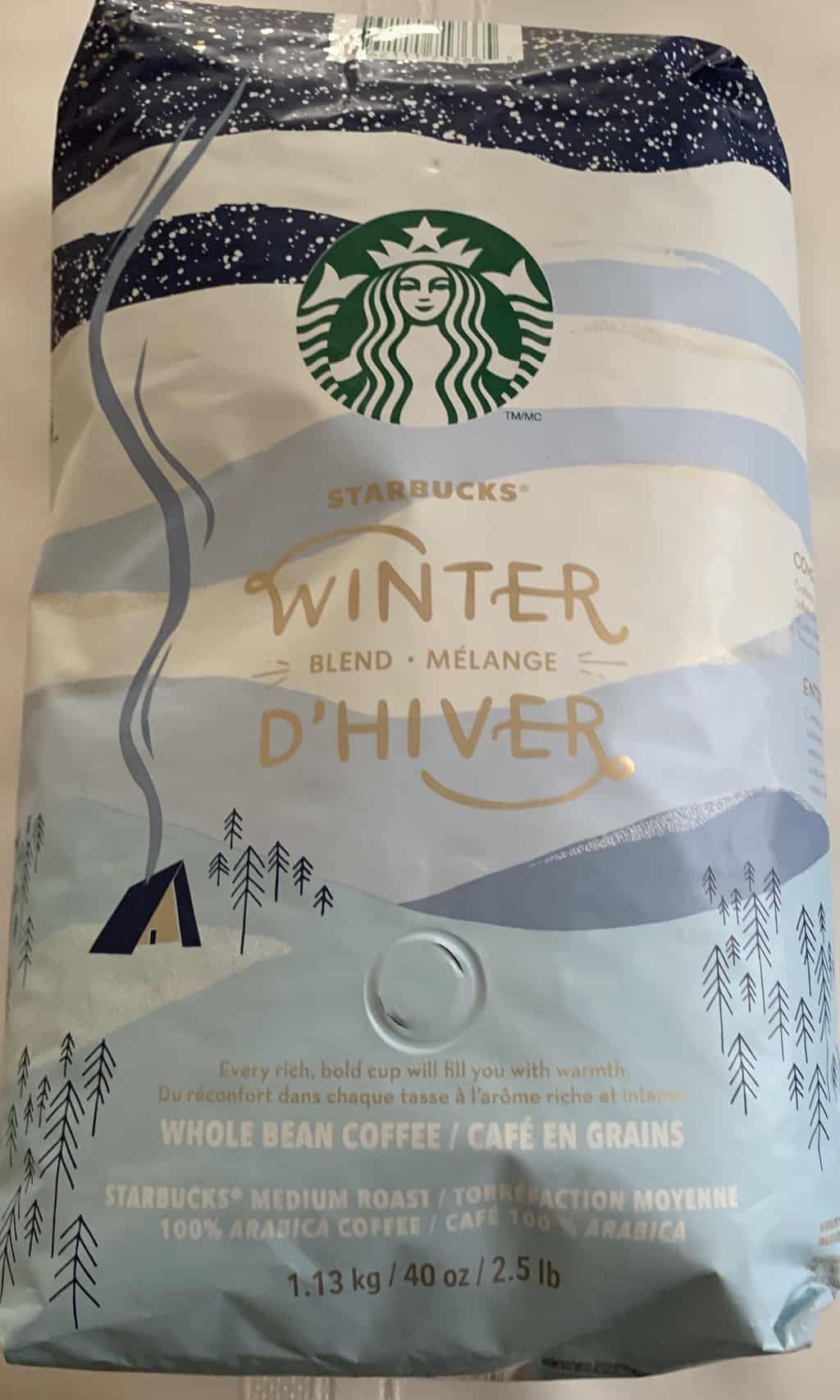 It's definitely winter where I am! It feels like -45 degrees here so I thought today would be the perfect day to review the Costco Starbucks Winter Blend Whole Bean Coffee.
Taste
This is a delicious, easy to drink medium roast whole bean Arabica coffee that not only warms you up on a cold winter day but also wakes you up! The beans are from the Asia/Pacific region and are This coffee is nice and full-bodied, not very acidic and has a little bit of nut flavor to it. It's rich, smooth, robust tasting coffee.

Cost
The 1.13 kg bag of Starbucks Winter Blend coffee is $22.99 Canadian at Costco (regular price). I was able to purchase it on sale for six dollars off which is very reasonable!
Convenience
These are whole beans so you do have to grind them and make your coffee. Not as convenient as coffee pods (which I use every day for work). Some people (like my husband) love grinding their own beans and making fresh coffee. If you only drink coffee occasionally or want to keep the beans fresh they do freeze rather well.
Nutrition
Coffee without cream or sugar basically has 0 calories but whether caffeine is healthy for you is completely up to you to decide!
This is a nice tasting coffee and the price at Costco when on sale (or even at regular price) can't be beaten.
Taste: 8.5/10
Cost: 8/10
Convenience: 8/10
Nutrition: N/A
Do you prefer ground coffee or do you grind your own beans?