When they say crispy, they mean it!
Please note that this review was not paid for or sponsored by any third party. I purchased this product with my own money and the opinions in this review are strictly my own. I am not affiliated with Costco or any of its suppliers. I am just a fan of the company. I write these reviews to help my fellow shoppers.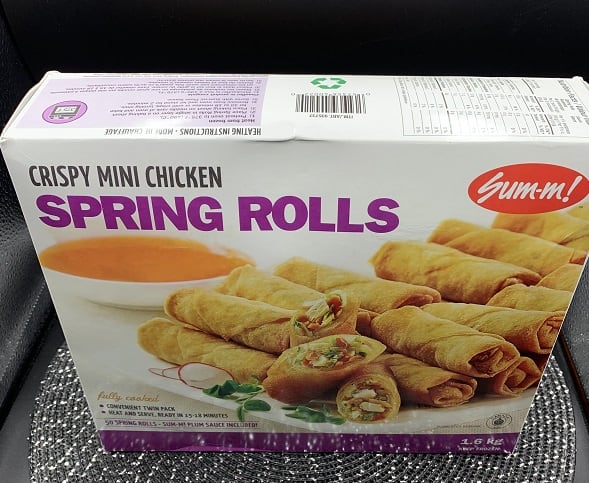 I always enjoy looking through the frozen food section at Costco! You can usually find some great free samples being handed out there, and I love finding different appetizers to try out. Recently I decided to buy the Sum-m! Crispy Mini Chicken Spring Rolls to review.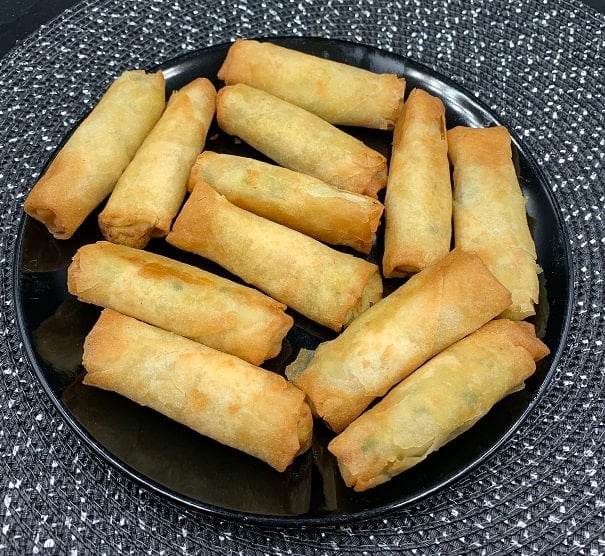 Taste
I think there's a good chance that some of the restaurants that I frequent use these, because they taste like the crispy spring rolls that you get when you order takeout. My husband and I were both surprised at how crispy these were from being baked in the oven – they seemed like they could have come out of a deep fryer! They're so crispy that they actually flake apart when you bite into them (the same way takeout spring rolls do). The dough on the outside bakes to a nice golden brown and was delicious and the filling is a well-seasoned cabbage and chicken combination. I also noticed a few small pieces of carrot and celery in the filling as well, but the cabbage and chicken definitely dominate the mix. The ratio of filling to dough is good; the spring rolls didn't seem to be the least bit hollow inside. There are strong notes of garlic in the filling as well as salt and a slight sweetness. The sauce that comes with the spring rolls is a sweet plum sauce without any heat or spice (like the kind you get in the little packets from restaurants).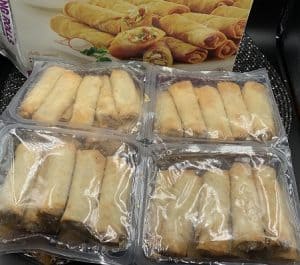 Cost
The box of Sum-m! Crispy Mini Chicken Spring Rolls cost $11.99 Canadian at Costco (regular price). This seems reasonable to me. You get four separate packages of spring rolls with two packets of sauce in each one. There are 50 spring rolls in the box total (I agree that that seems odd given that there are four packages in the box; there aren't any half spring rolls in the packages from what I can see, so I guess the number of spring rolls per package must vary a bit!). Most likely you'll use one package of spring rolls per meal as either a side dish or an appetizer, so that's about four meals per box. I've had spring rolls like these from a local fast food restaurant that sells noodle boxes, and they charge about $6 for four mini spring rolls that taste pretty much the same. When I thought about that, these spring rolls seemed like a bargain!
Convenience
The Sum-m! Crispy Mini Chicken Spring Rolls are super easy to bake – they take about 20 minutes in the oven. The four separate sealed packages of spring rolls in the box is nice because you don't have to worry about resealing a big bag of spring rolls with a clothes pin or bag clip. As far as hot appetizers go, it doesn't get much easier than these! Finally, having separate packets of sauce in each package of spring rolls is a nice touch! I've made other frozen spring rolls in the past and discovered after cooking them that I forgot to buy sauce to go with them.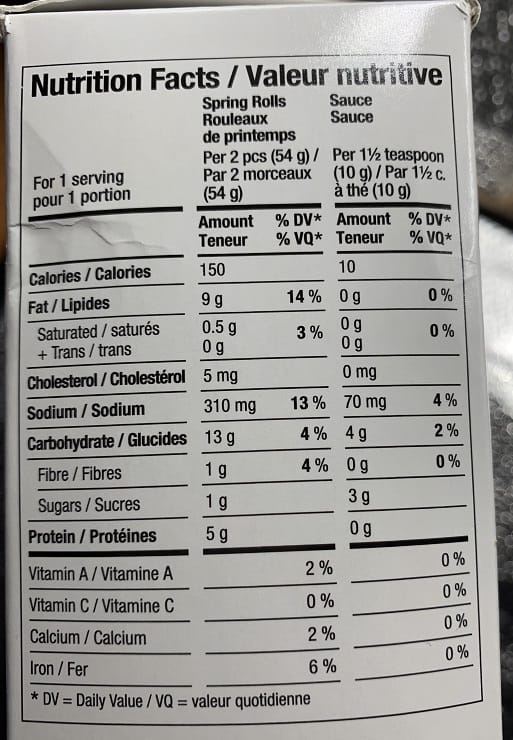 Nutrition
Two spring rolls contains 150 calories, nine grams of fat, 310 milligrams of sodium, one gram of sugar and five grams of protein. They're a little high in fat, but if you only eat two to four spring rolls, that's actually not that many calories. The sauce is 10 calories per 1 ½ teaspoons, but I use probably at least a tablespoon when I enjoy these, so that increases the calories and sugar a bit. I don't think many people buy spring rolls for their health benefits though!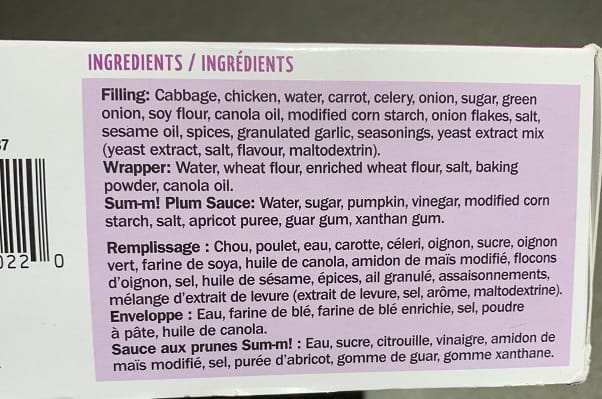 If you prefer a crispy spring roll over a soft spring roll, you might want to check out the Sum-m! Crispy Mini Chicken Spring Rolls from Costco. They came out a lot crispier and flakier than I thought was possible, and I won't have a problem finishing up the three packages I have left. I could see kids loving these and they'll make for a crowd-pleasing party food for adults too!
Taste: 9/10
Cost: 8/10
Convenience: 9/10
Nutrition: 5/10
Where to find it in Costco: Frozen food section
Do you have a favorite kind of spring roll or egg roll from Costco that you buy?