Healthy frozen turkey breasts from Costco!
Please note that this review was not paid for or sponsored by any third party. I purchased this product with my own money and the opinions in this review are strictly my own. I am not affiliated with Costco or any of its suppliers. I am just a fan of the company. I write these reviews to help my fellow shoppers.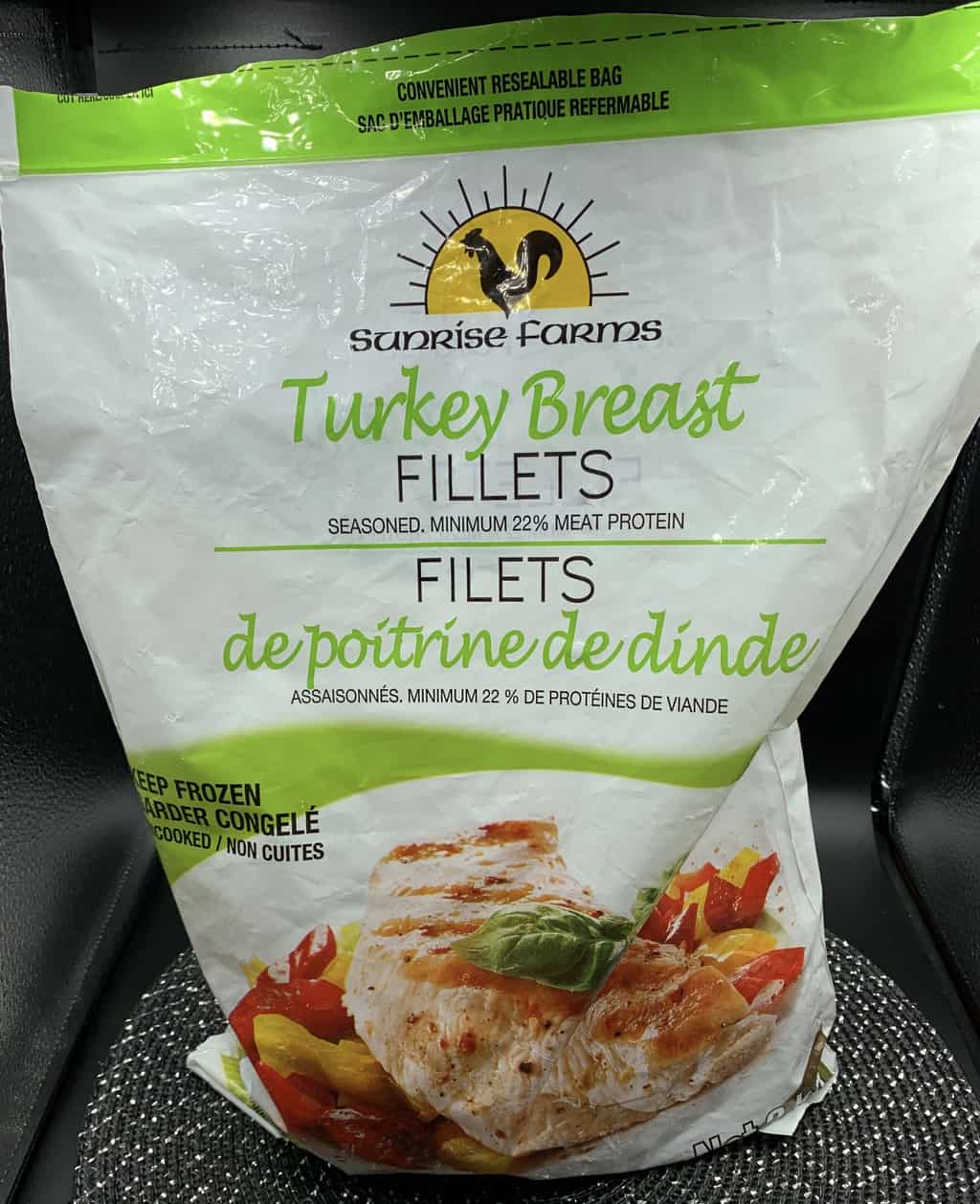 Sean and I eat so much chicken from Costco it's ridiculous. I'm curious to know how much money per year we spend on chicken. Despite my love for chicken, I also really love turkey. In our house we try to eat high protein, healthy food so when I saw the Sunrise Farms Turkey Breasts Fillets on sale at Costco I decided to try them.
Taste
There's not a lot going on taste wise with these turkey breast fillets except for seasoning. They're quite well seasoned, almost a little too well seasoned if you know what I mean, they taste a bit salty. I found these taste like something is missing such as a sauce or extra flavoring. I fear putting on any other seasoning or sauce that may make them over the top salty. I could see these going well with some kind of sweet sauce to cut the saltiness, maybe just plain cranberry sauce on the side? I found the fillets stayed quite moist despite baking them however there was a little pool of water on my baking tray when they came out of the oven and I did get a few rubbery tasting pieces, but not too many! I'll also add there was a white fatty substance on a few spots on the edges of the fillets that was easily wiped off. I find fat thing happens whenever I bake poultry fillets or breasts. When I think about it, I think the best way to use these would be as kind of like a turkey burger. I think these would be delicious if you put them in a bun with some lettuce, mayo, tomato and a bit of cranberry sauce. Knowing me, I'd probably add a slice of cheese to the sandwich as well. You could also use them for a salad or in pasta. We ate them alone with some baked vegetables on the side which made for a boring meal.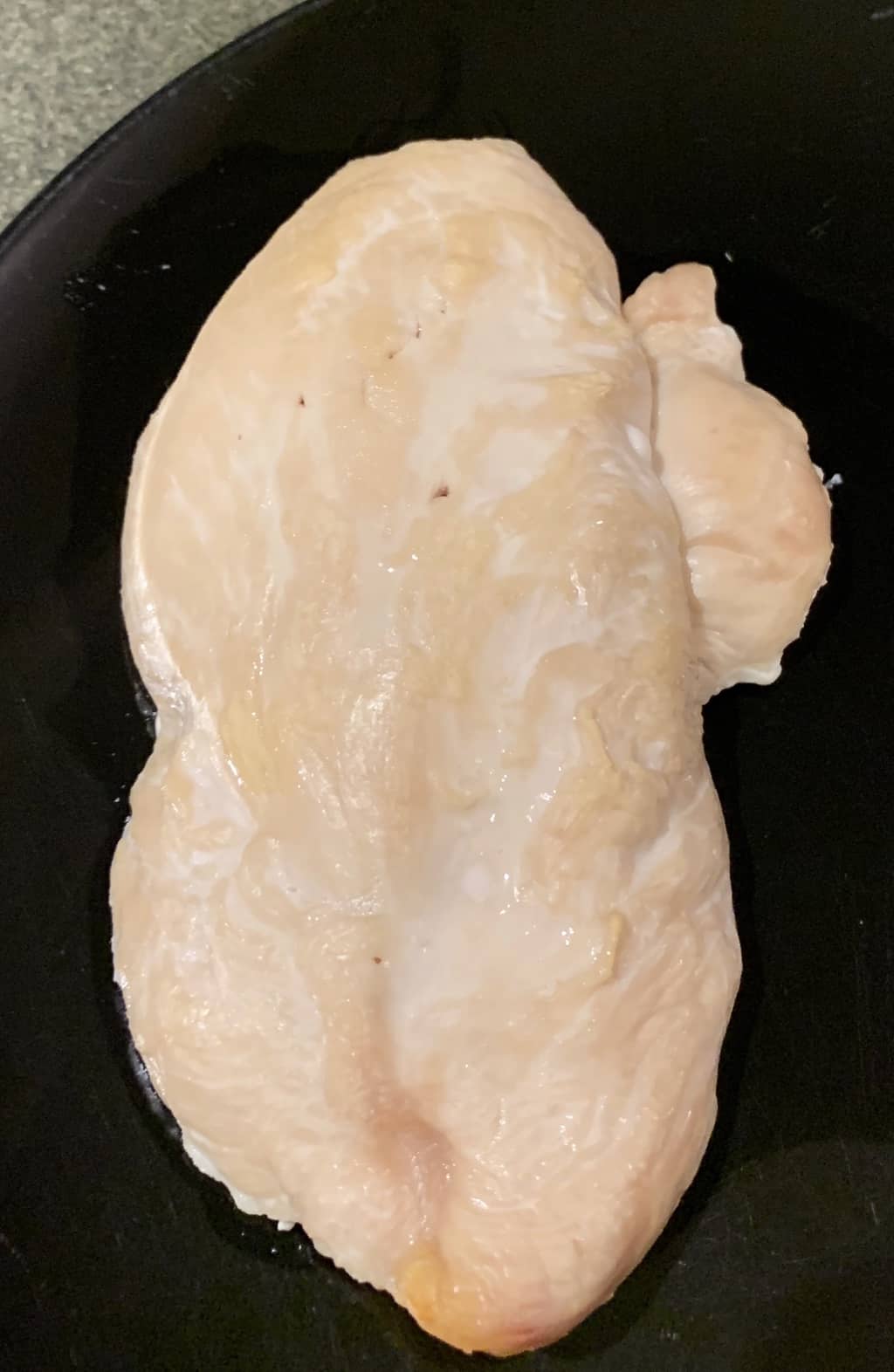 Cost
The Sunrise Farms Turkey Breast Fillets can be found in the freezer section at Costco. I bought them on sale for $9.99 Canadian and the regular price was $13.99 Canadian. On sale this is a great deal as this is quite a bit of lean meat for a reasonable cost. Even not on sale the cost isn't outrageous. The fillets do shrink somewhat when they cook but not that much where you feel like your meat must be pumped full of water. That's one of reasons why people prefer fresh meat to frozen, they think that there's less of a chance it has added water.
Convenience
You can choose to grill, pan fry or bake the Sunrise Farms Turkey Breast Fillets. I chose to bake them. All I had to do was preheat my oven to 375 degrees Fahrenheit, line a cookie sheet with some aluminum foil that I had lightly greased with Costco Kirkland Signature Extra Virgin Olive Oil and bake them for about 35 minutes. I use a Thermapen to check all my meat that I buy from Costco to ensure it's cooked enough so I don't make my husband or I sick. These are convenient to have for a quick supper or if you need a protein to add to a salad, pasta or other dish.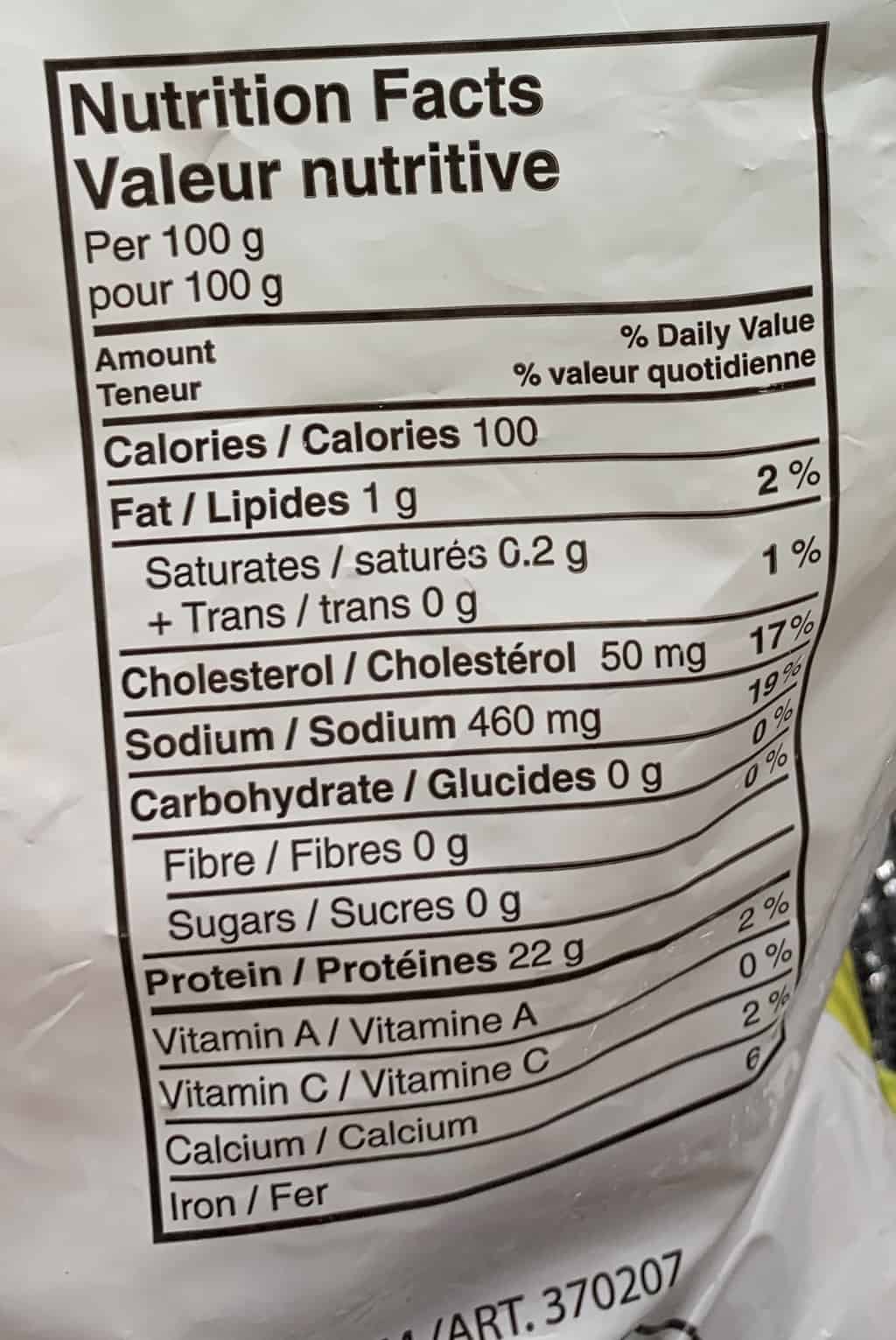 Nutrition
Nutritionally the only thing I can point out that's not great about these is the sodium. Also each fillet is not 100 grams so if you want to know exactly how much fat, sodium, protein and calories you're getting per fillet you actually have to weigh each fillet out after cooking. Let's say you get a fillet that's 200 grams or more, the sodium in the fillet could be 920 mg or more. In 100 grams of turkey fillet there is 100 calories, one gram of fat, 22 grams of protein and 460 mg of sodium. These are definitely a lean, high protein meat option.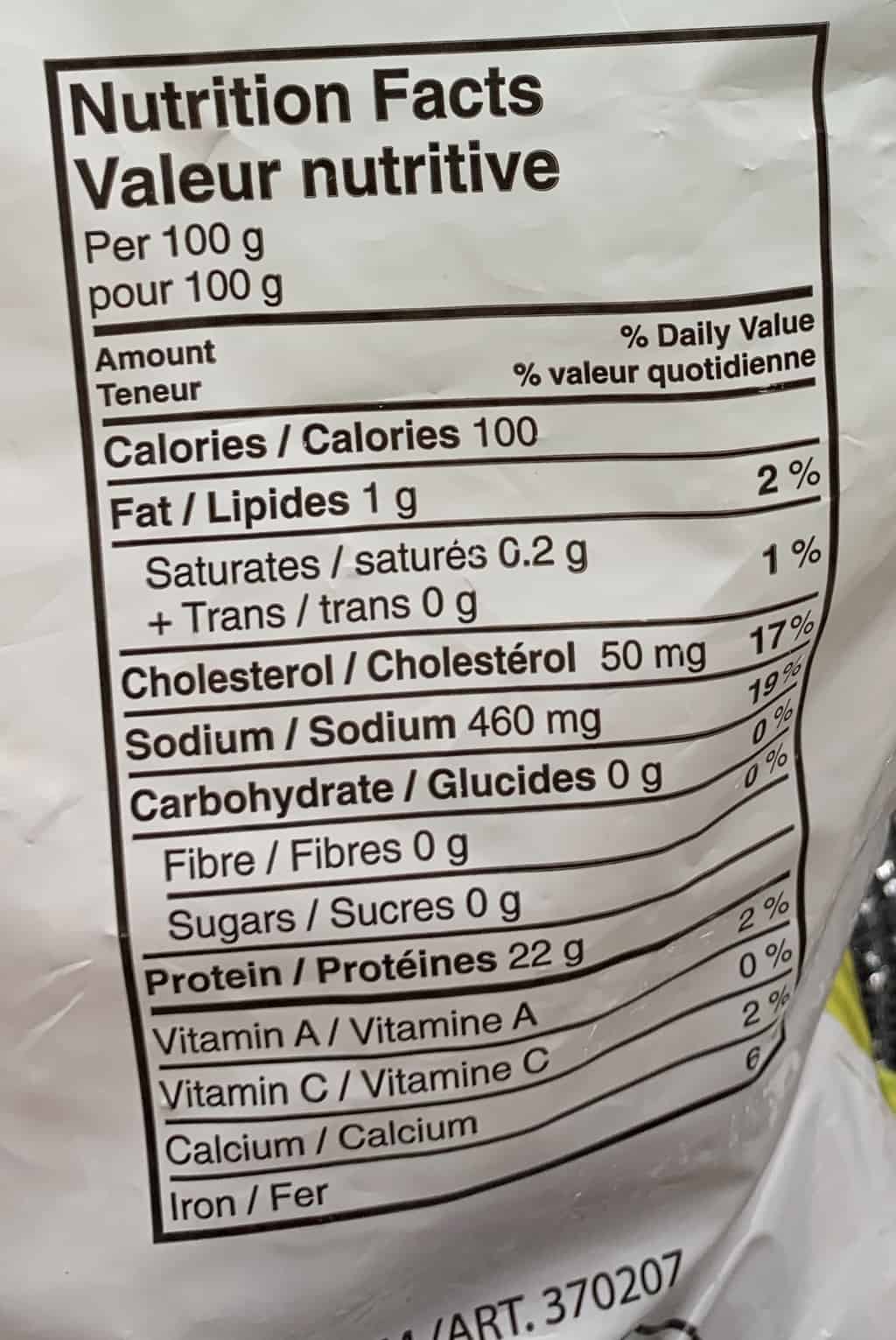 Sometimes what's good for us and healthy isn't mind blowing, it's plain and simple and doesn't have all the bells and whistles we wish it did. That's when we need to get creative while still trying to keep things as healthy as possible. Is this my favorite product from Costco? No, definitely not. Is it a large amount of protein that will keep me full for a small amount of a calories? It sure is and the cost is reasonable. I just need to be a little creative with these Turkey Breast Fillets without adding too much extra sodium!
Taste: 6/10
Cost: 8/10
Convenience: 7/10
Nutrition: 8.5/10
Do you have any ideas on how to use these or make them extra tasty? I think they'd be perfect for turkey pot pie!