Refreshing, bubbly and not too sweet!
Please note that this review was not paid for or sponsored by any third party. I purchased this product with my own money and the opinions in this review are strictly my own. I am not affiliated with Costco or any of its suppliers. I am just a fan of the company. I write these reviews to help my fellow shoppers.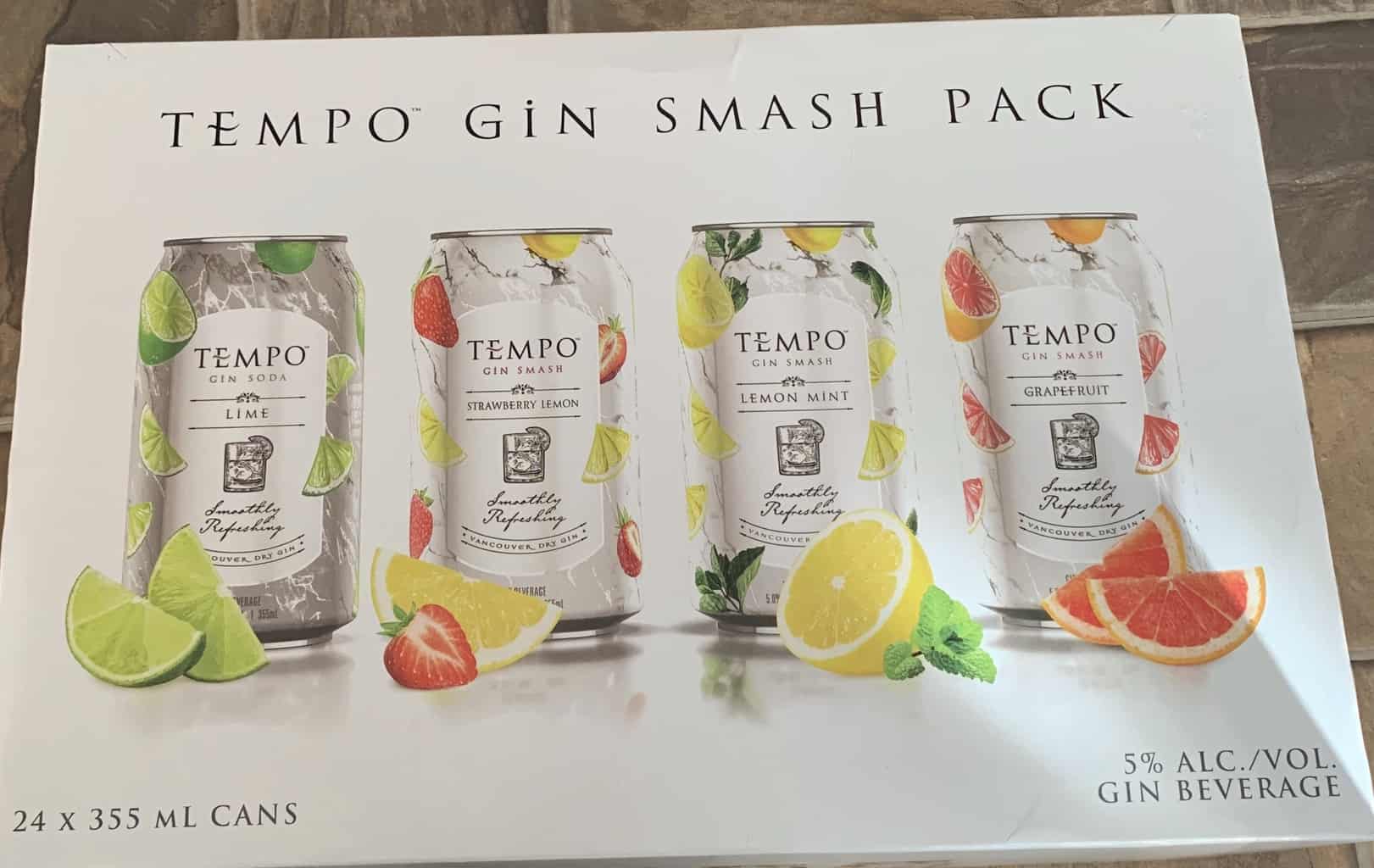 Today I'm mixing it up a little bit and reviewing a gin and soda drink Sean and I picked up at the Costco liquor store. The Tempo Gin Smash Pack. I'll be honest, I probably haven't had a gin drink since I was 18 so I wasn't really excited when Sean told me he bought these.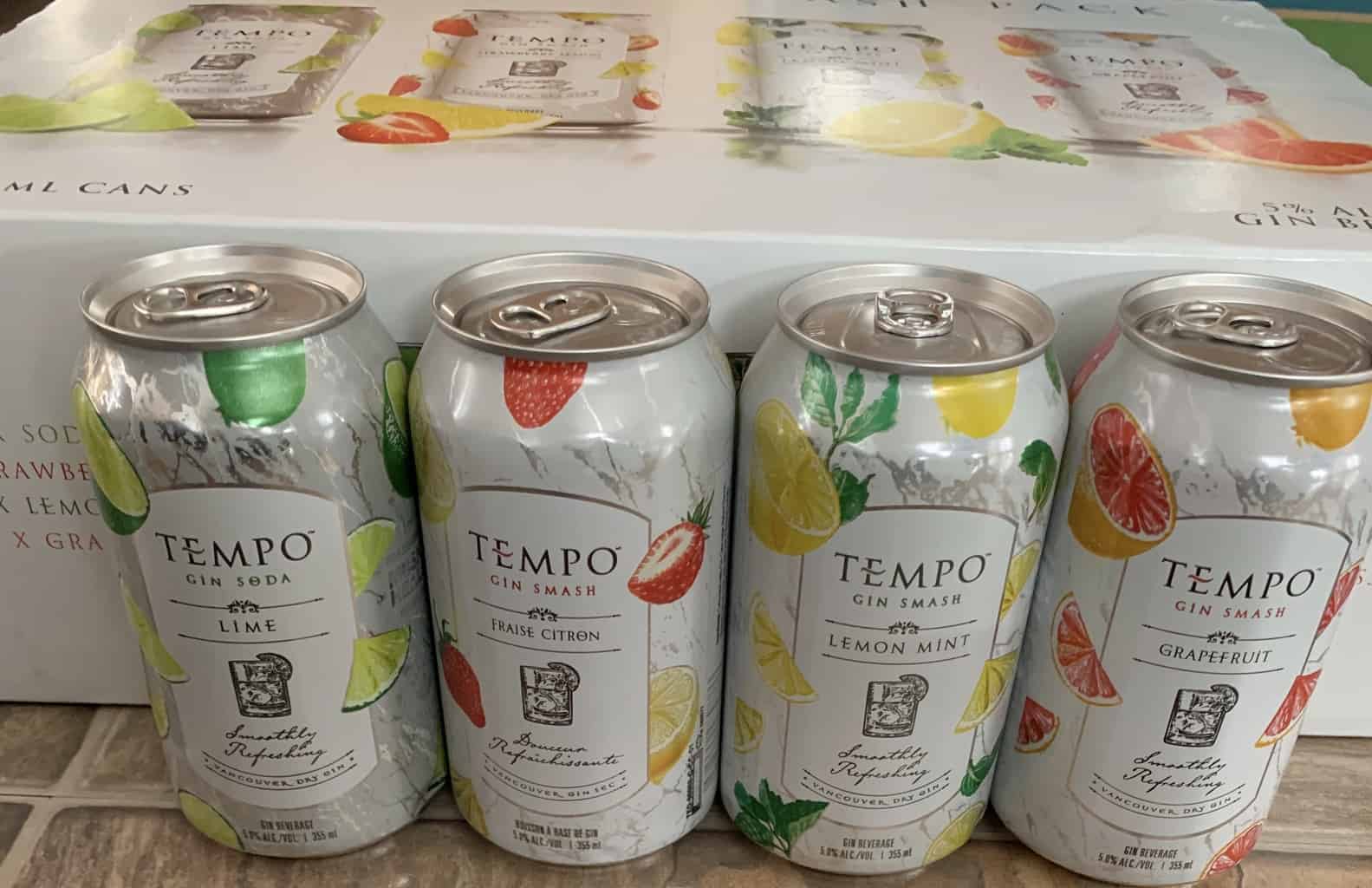 Taste
I definitely wouldn't ever order a gin and soda drink at a restaurant, just not my thing. This Tempo Gin Smash pack from Costco has definitely made me re-think gin and soda. These are actually so refreshing and tasty! They're basically a gin and flavored soda drink (not sweet or sugary, think of flavored sparkling water like bubly but mixed with gin). There's four flavors, strawberry lemon, lime, lemon mint and grapefruit. I like strawberry lemon best, second is the grapefruit, third is the lemon mint and my least favorite was the lime. They're all light, bubbly crisp and they also don't have a ton of alcohol but the gin itself seems to be quite high quality (very smooth).
Cost
I purchased the 24 pack for $39.99 Canadian without taxes and deposit. Not cheap but also not overly expensive considering it's a novelty item and there are 24 cans.
Convenience
These are perfect for the Summer! Bubbly and refreshing they make a light alcoholic beverage that you can enjoy on a sunny, hot afternoon or evening. They might not pair well with a fancy steak dinner but if you're having something fun like pizza, burgers or a salad these Tempo Gin Smash/Soda drinks are a great accompanying beverage.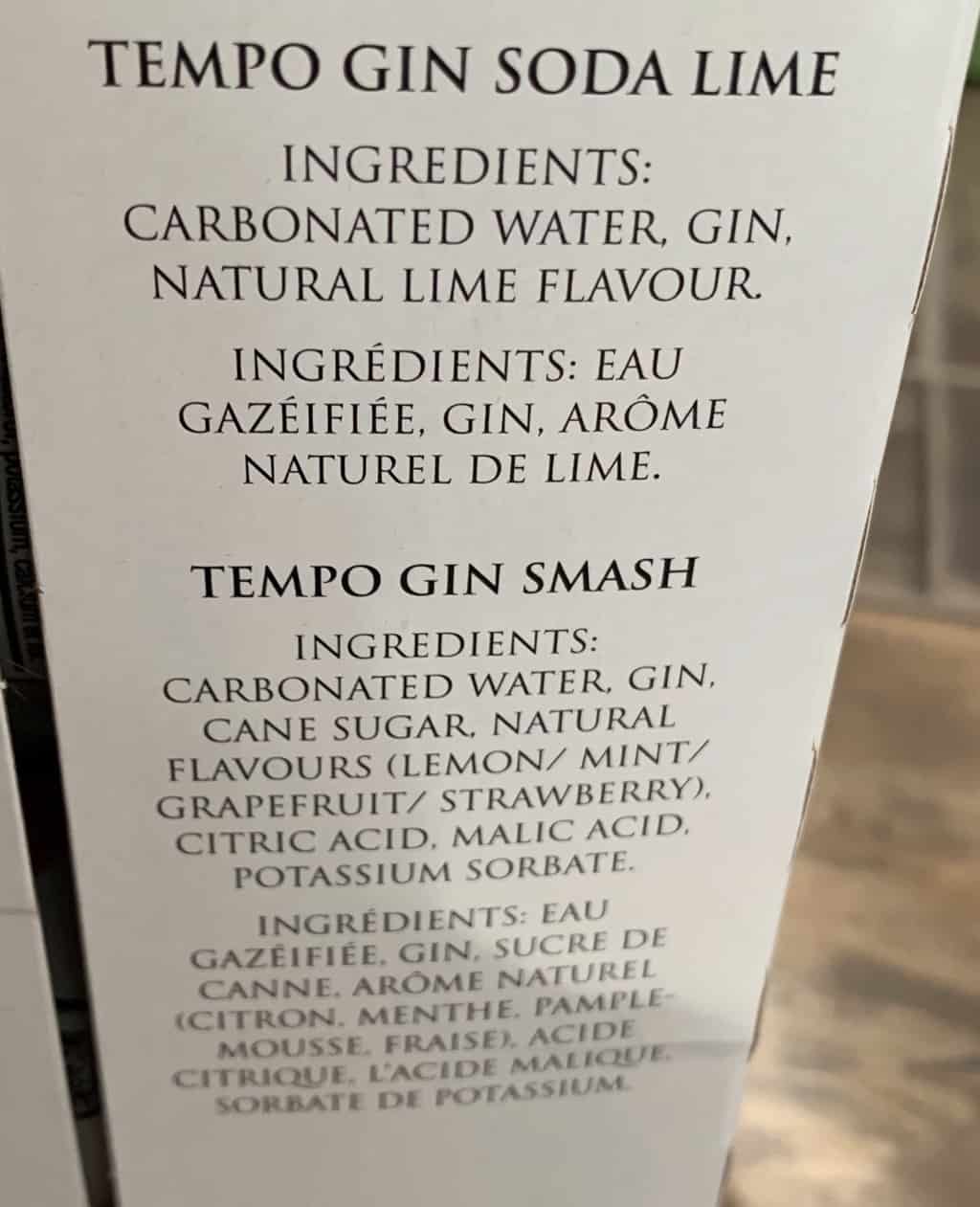 Nutrition
So in the box there's a Tempo Gin Soda Lime drink and then there's Tempo Gin Strawberry Lemon, Lemon Mint and Graprefruit Smash drinks. The "smash" flavors have sugar in them and the "sode" lime flavor does not contain sugar. The nutrition information is only on the Tempo Gin Lime Soda so you don't know how much sugar or calories are in the Smash flavors (strawberry-lemon, grapefruit and lemon-mint). Which is kind of deceiving because at first I thought they were all sugar free. This might be why lime is my least favorite tasting one. I'm definitely a bit of a sugar addict.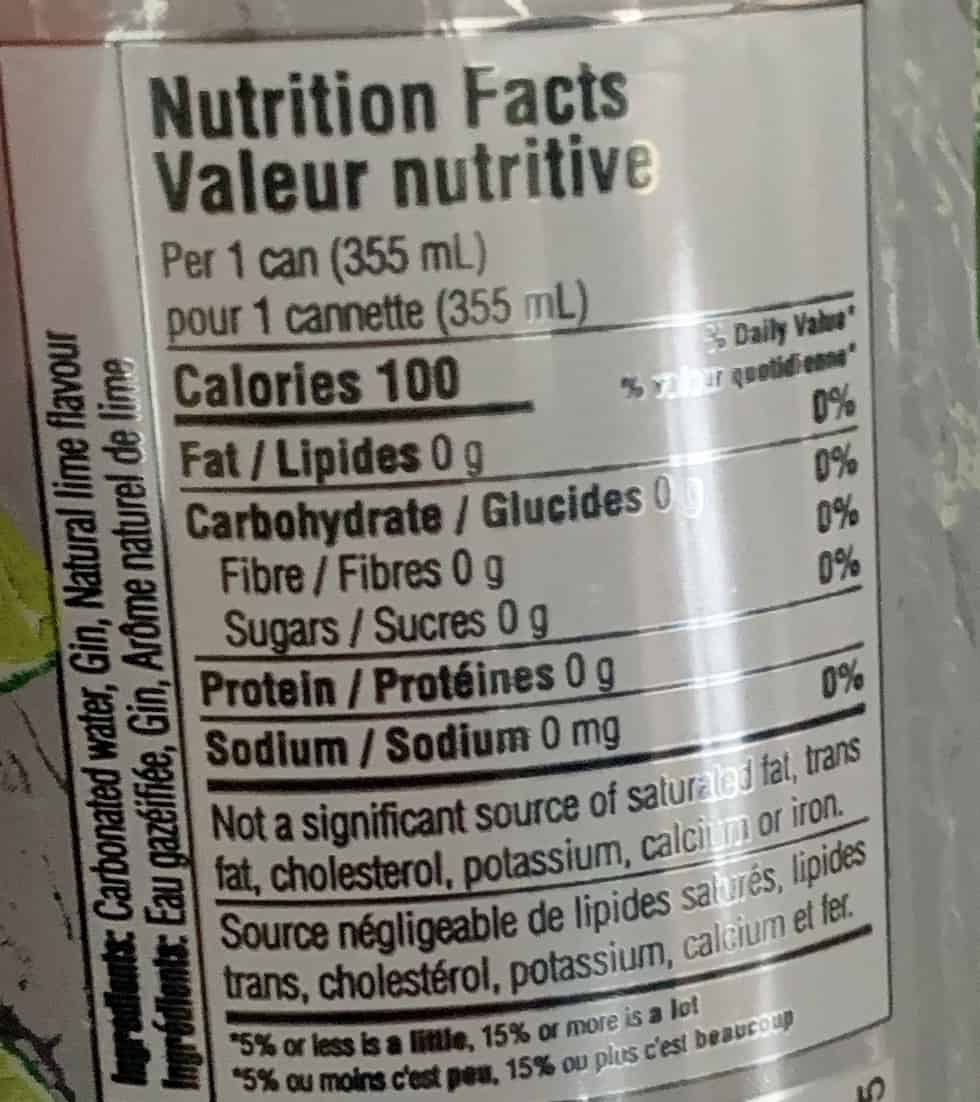 I would definitely buy these again and look forward to having a few over the spring/summer months!
Taste: 8/10
Cost: 6/10
Convenience: 10/10
Nutrition: N/A
What's your favorite kind of beverage to enjoy in the summer?