Cheddar and bacon heaven!
Please note that this review was not paid for or sponsored by any third party. I purchased this product with my own money and the opinions in this review are strictly my own. I am not affiliated with Costco or any of its suppliers. I am just a fan of the company. I write these reviews to help my fellow shoppers.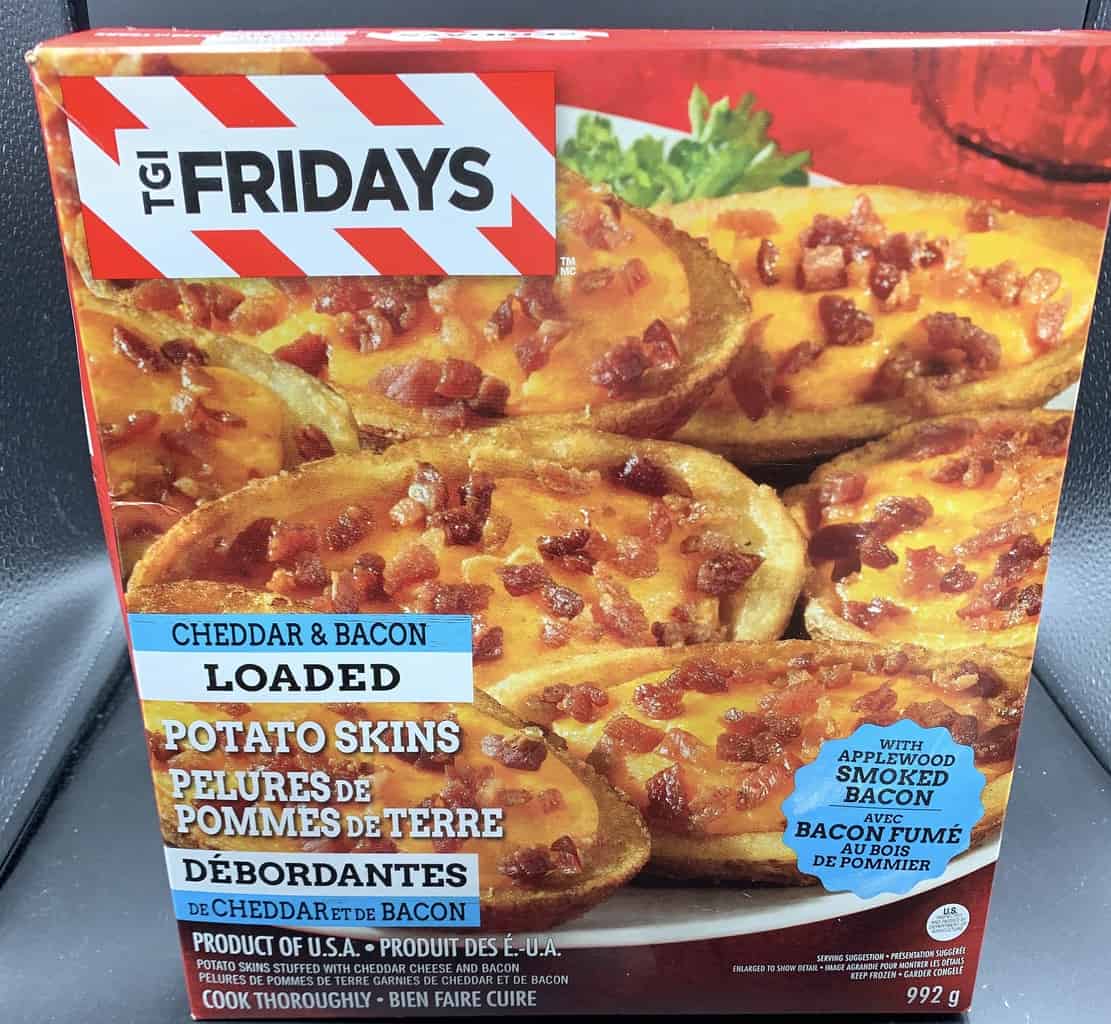 We tried the Costco TGI Fridays Cheddar & Bacon Loaded Potato Skins last weekend and today I'm reviewing them on the blog!
Taste
These are much more than just potato skins! They're basically half potatoes they're so large! I was not expecting them to be so generously sized. The potatoes come frozen with a decent amount of cheddar cheese and bacon on top. When baked following the package instructions get delicious melty cheese, smoky flavored bacon on top of golden baked potato skin. I found the cheese sauce on the Costco TGI Fridays Potato Skins to be slightly artificial tasting so I think the cheese part was just okay and if you don't like artificial cheese taste you may want to steer clear of these. I enjoyed the potato and bacon taste though! I would rather the sauce not be included and just have shredded cheddar cheese.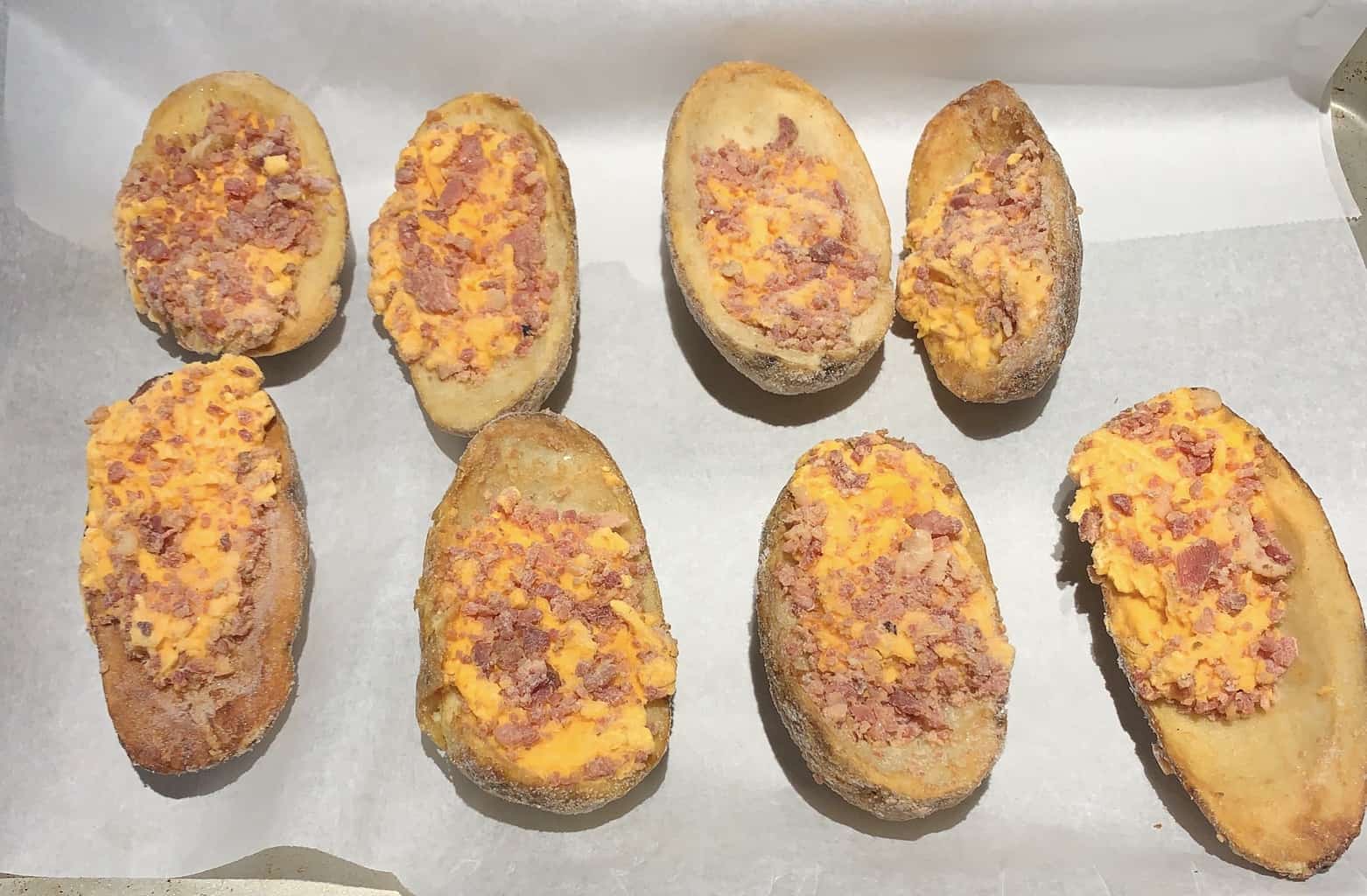 Cost
I paid $13.99 Canadian for the TGI Fridays Loaded Potato Skins. My box has 12 potato skins. I thought for $13.99 there would be a few more than 12 potato skins so in my opinion, they're slightly expensive.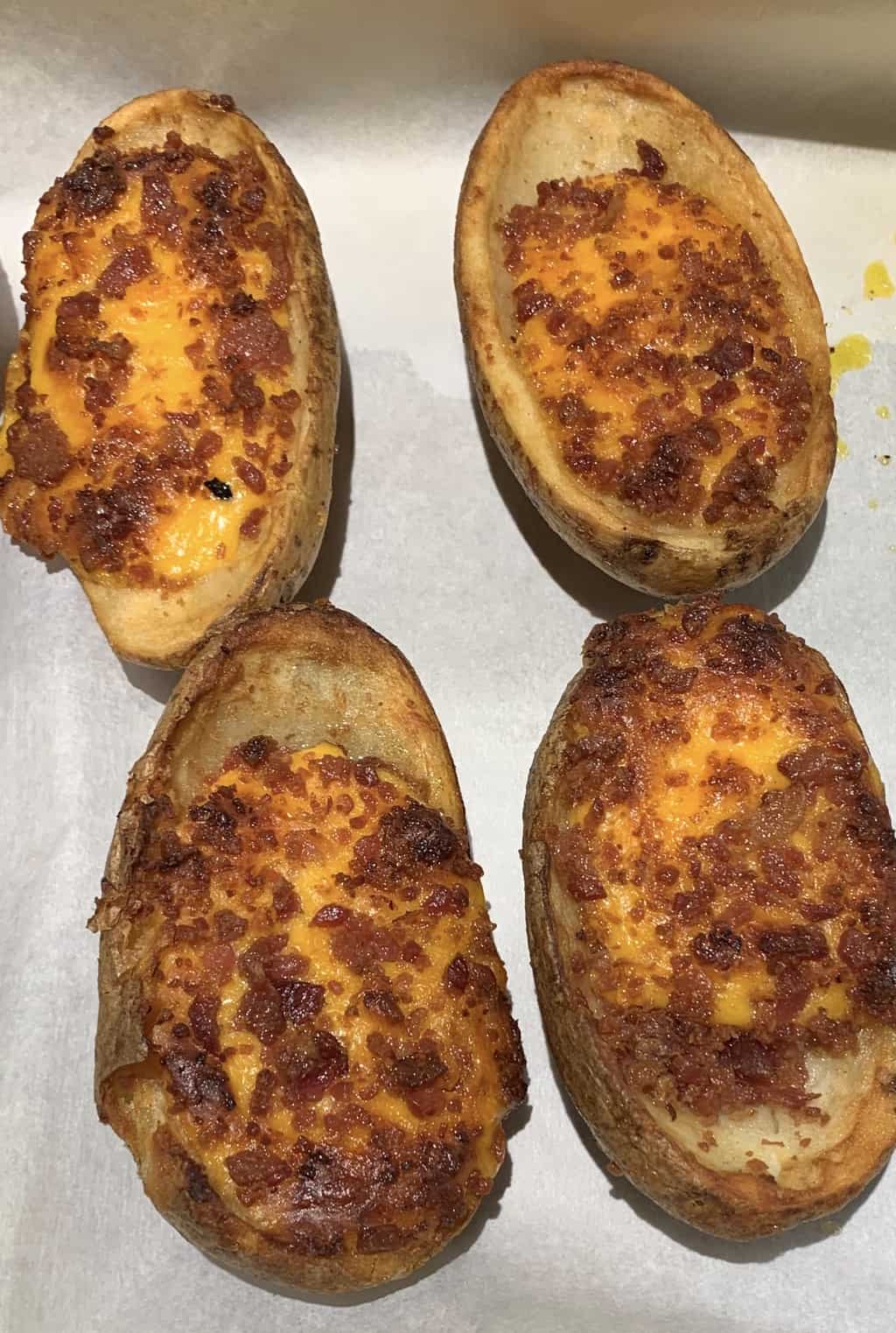 Convenience
These were so easy to cook! I just placed them on a parchment paper lined cookie sheet and popped them in the oven for 24 minutes at 450 degrees farenheit. You can find them in the freezer section at Costco.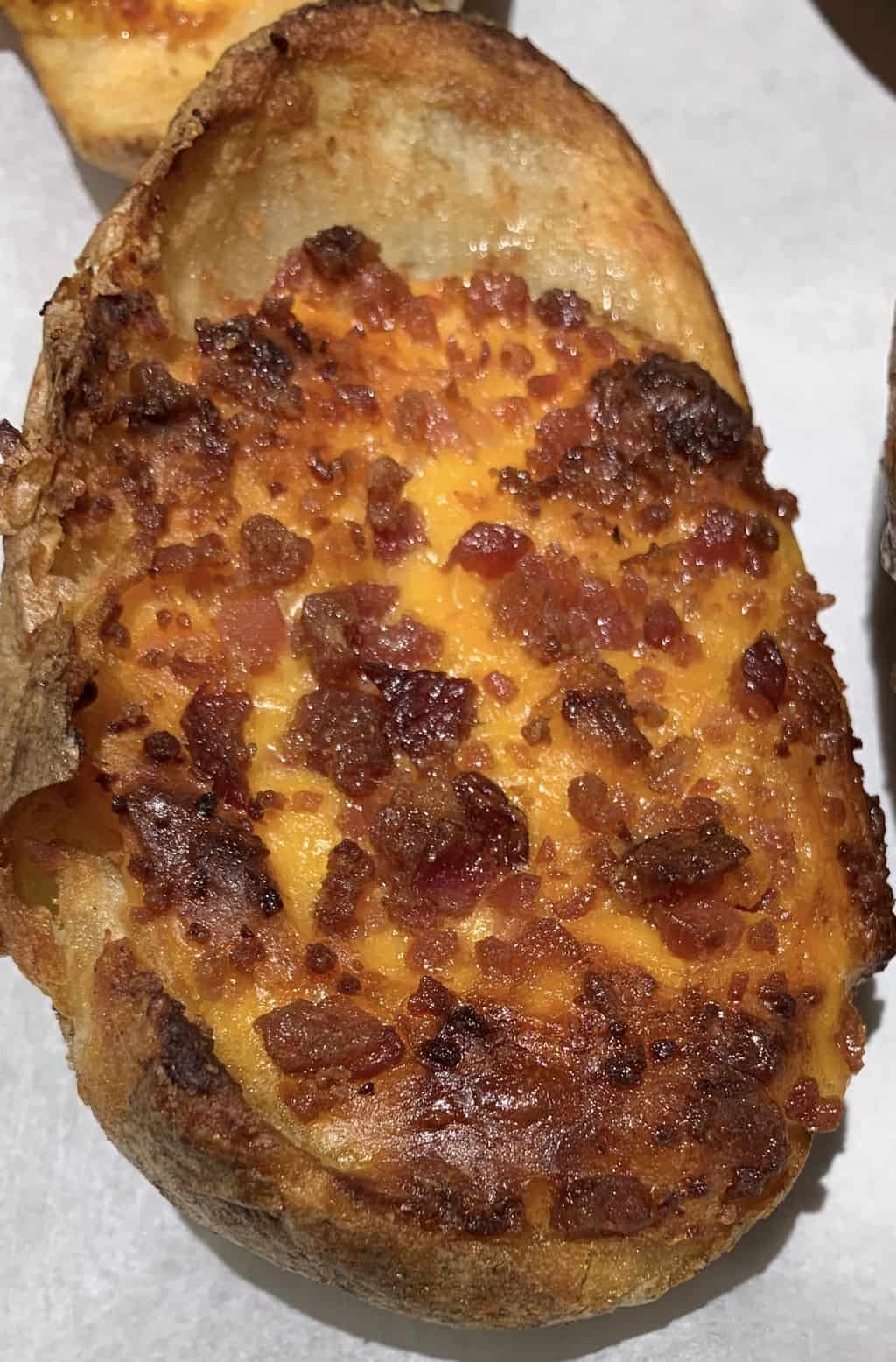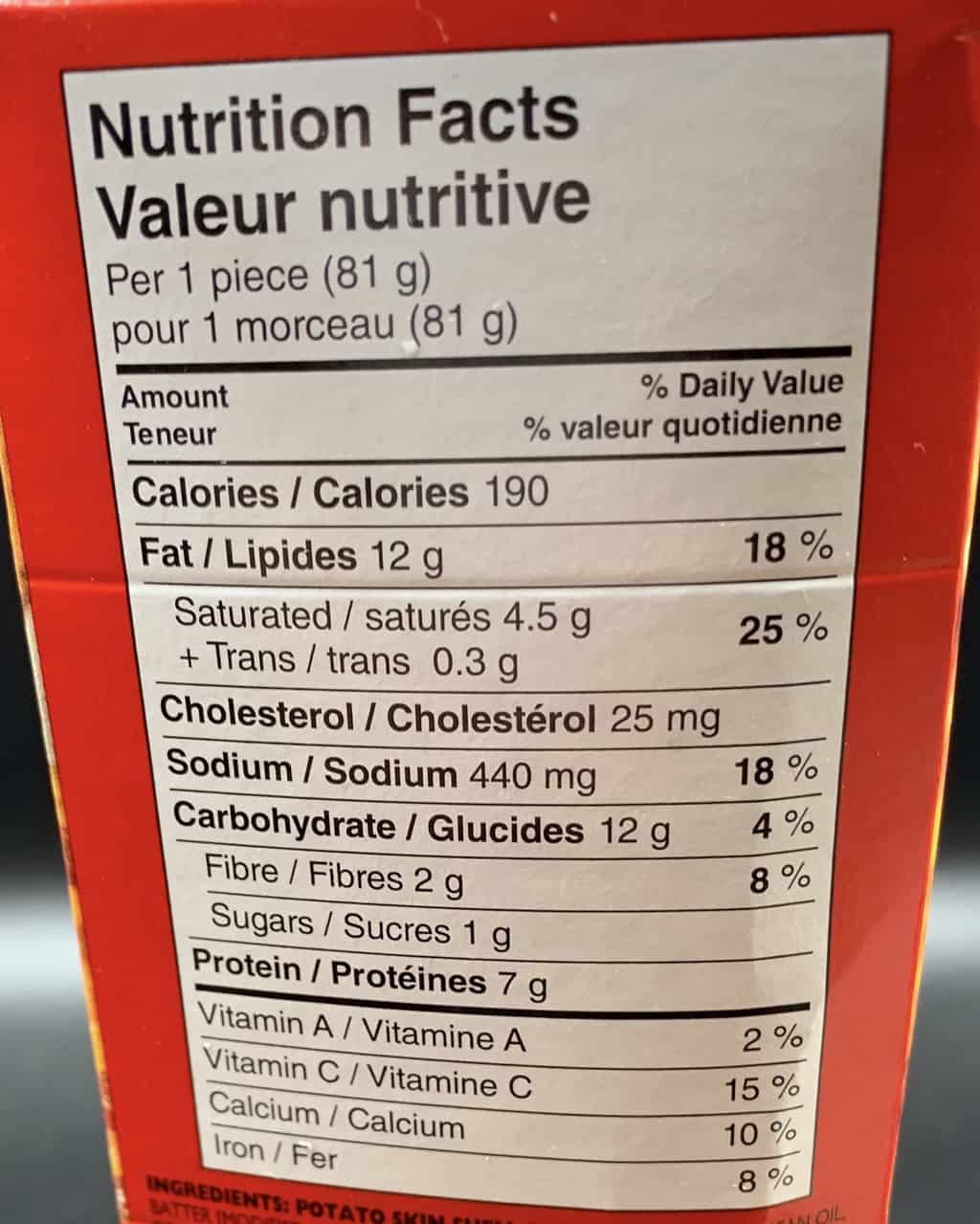 Nutrition
One TGI Friday Cheddar & Bacon Loaded Potato Skin is 190 calories, 12 grams of fat, 440 mg of sodium, 12 grams of carbohydrates, one gram of sugar, seven grams of protein and two grams of fibre. The ingredients list is long and full of unhealthy ingredients and some chemicals/preservatives.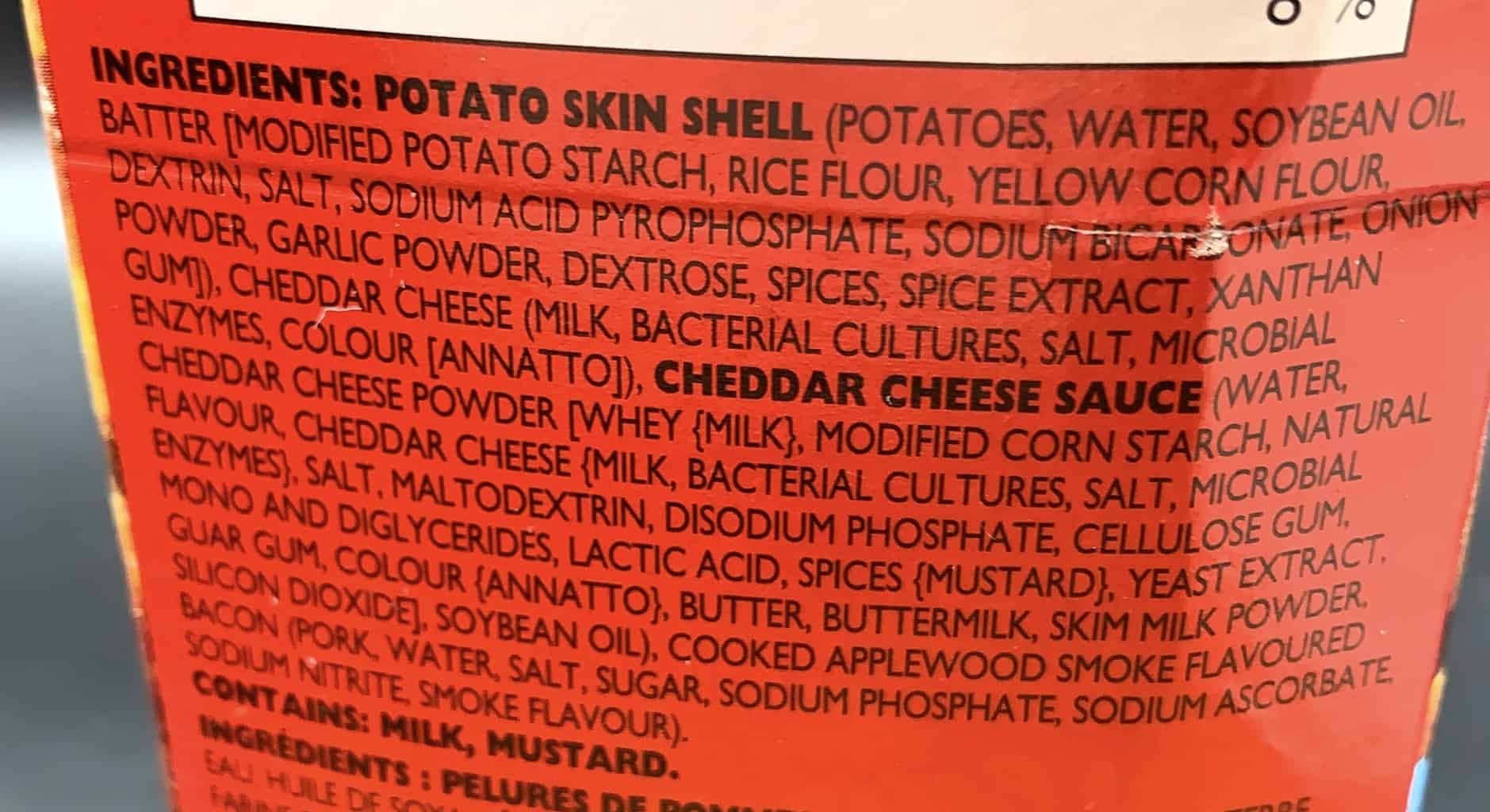 These were a perfect appetizer/party food to serve to guests and everyone really enjoyed them. I'd definitely pick them up for a party or if I were having guests over and wanted a fun appetizer or party food.
Taste: 8/10
Cost: 7/10
Convenience: 9/10
Nutrition: 2/10
What's your favorite party food or appetizer to pick up from Costco?