Lacks flavor, chicken and vegetables!
Please note that this review was not paid for or sponsored by any third party. However, I was given a free sample of this product to review. The opinions in this review are strictly my own. I am not affiliated with Costco or any of its suppliers. I am just a fan of the company. I write these reviews to help my fellow shoppers.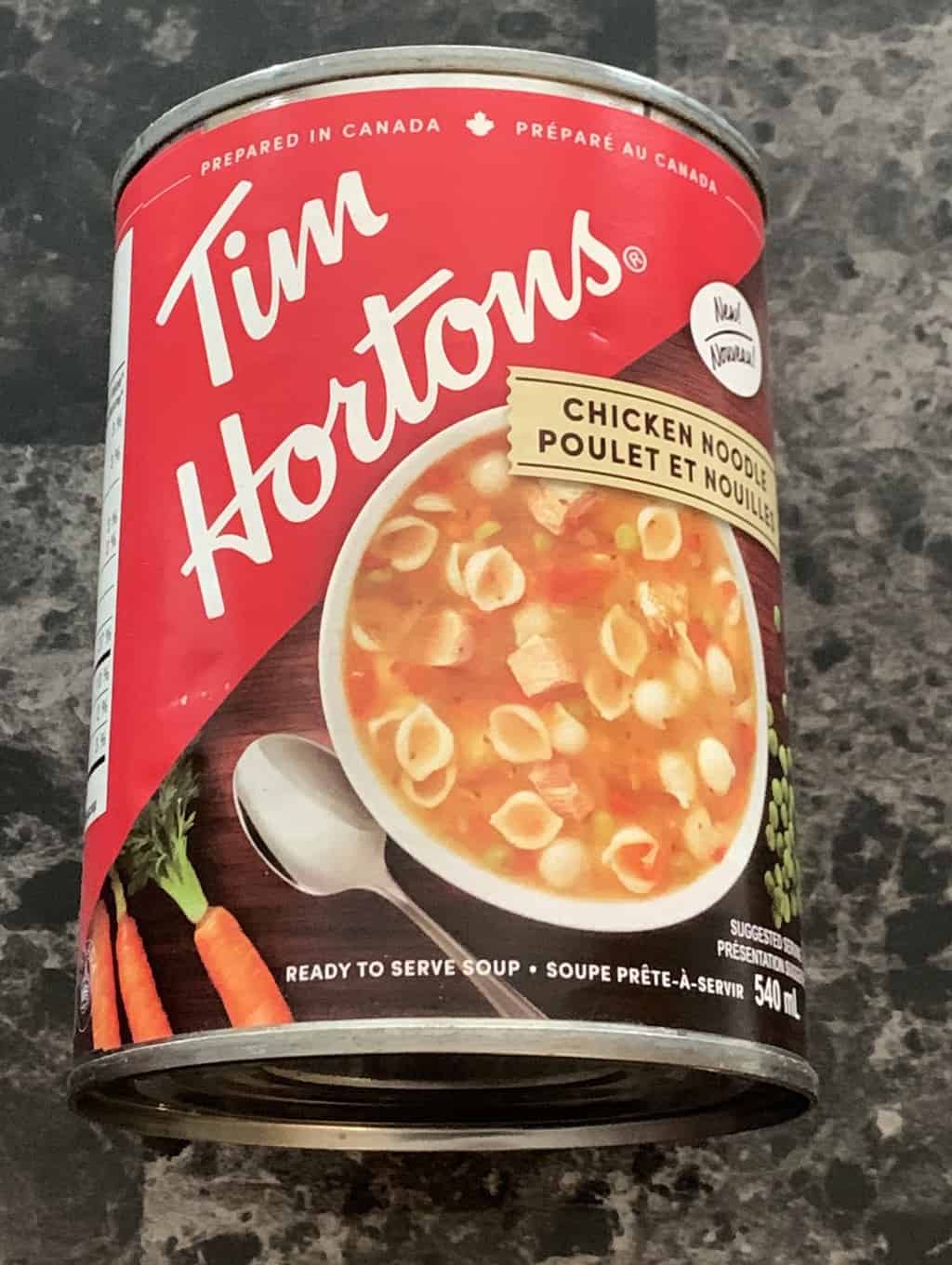 I used to work in a hospital that had a Tim Hortons in the cafeteria and I basically lived off of Tim Hortons soup and sandwiches and would often get the Tim Hortons chicken noodle soup (that was when it had bowtie pasta). When I saw that Costco was carrying Tim Hortons chicken noodle soup I decided to pick up a case to try.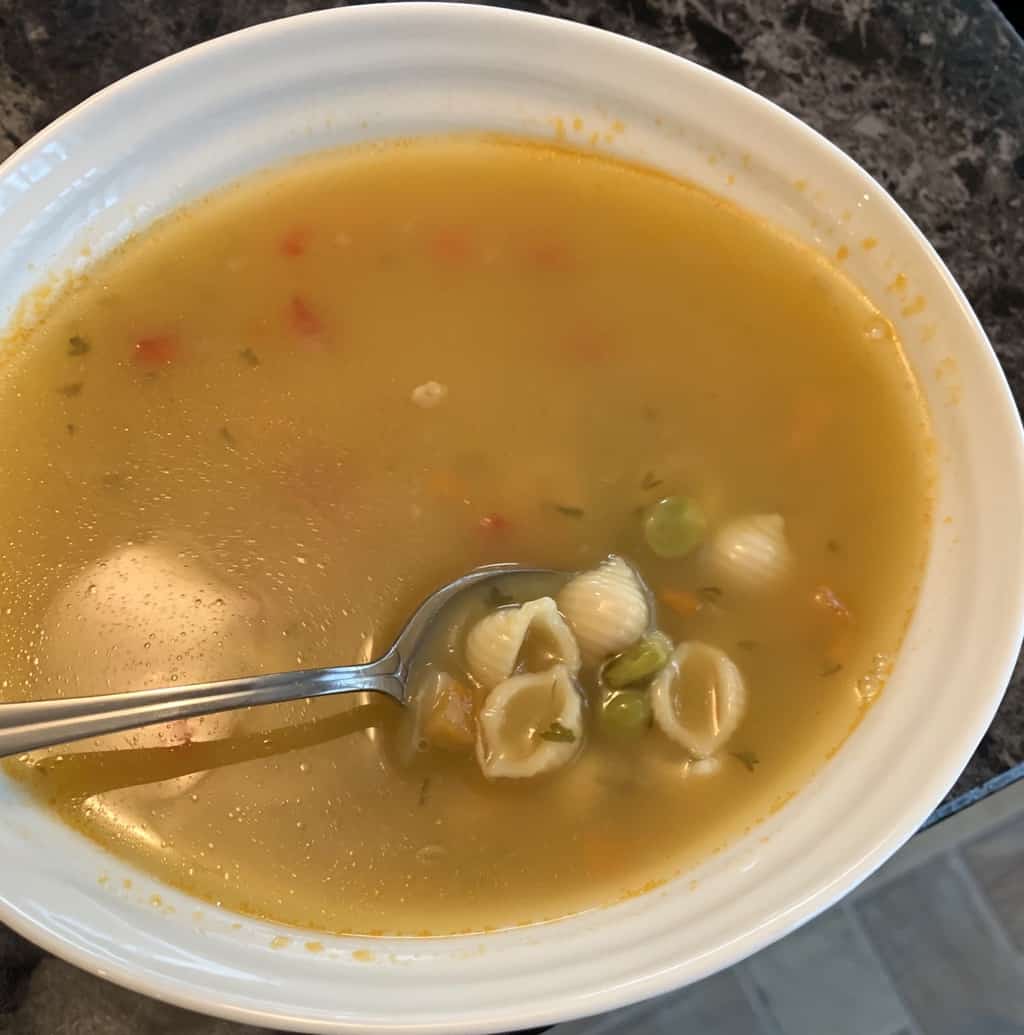 Taste
For a canned chicken noodle soup, this isn't great. It's lacking flavor and the broth is thin. There's chicken, shell pasta, carrots, red peppers and peas in the coup. There's very few vegetables and not much chicken at all. I love the baby shell pasta but that's about all I can say I really like. This doesn't taste bad, it's just lacking ingredients and flavor.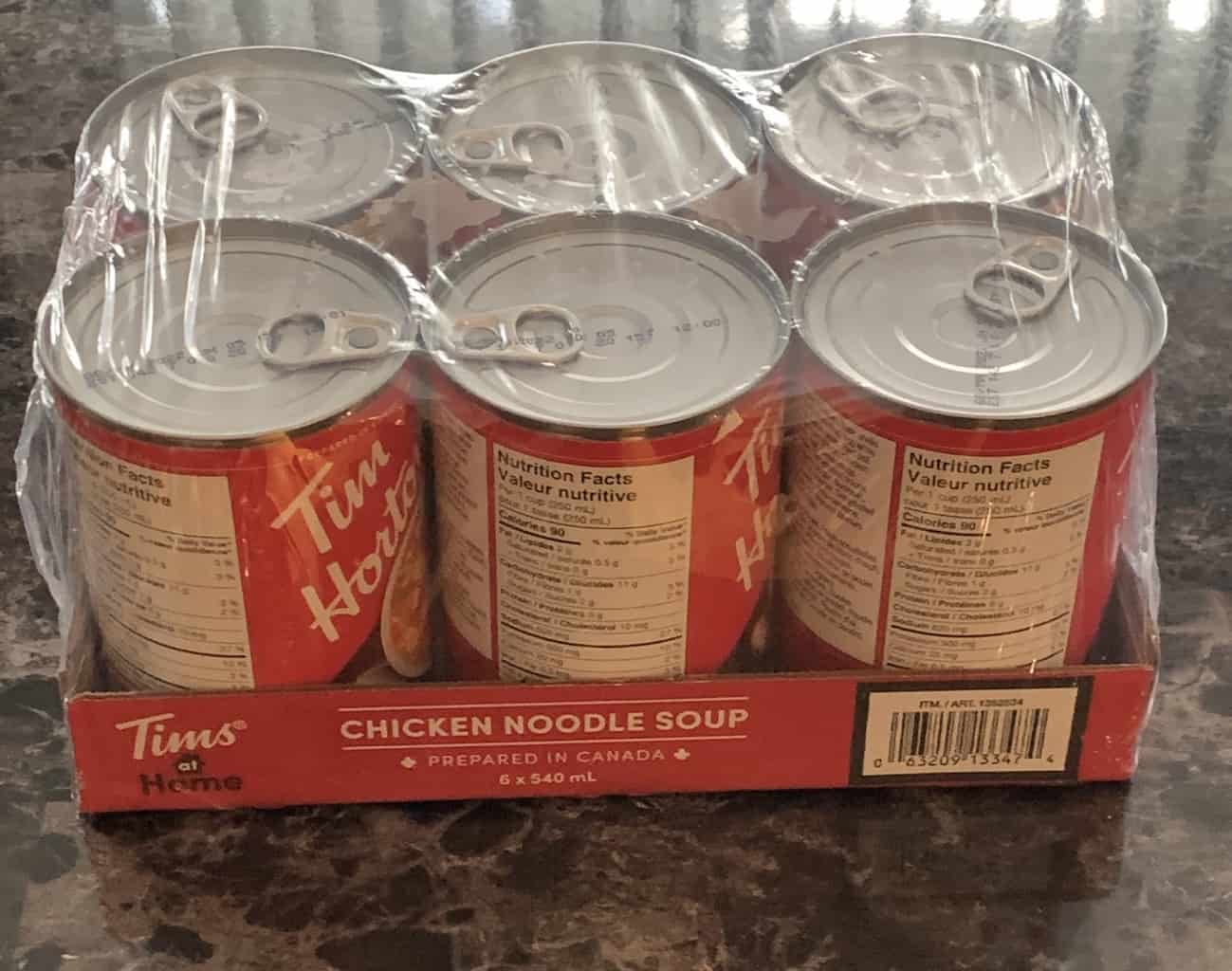 Cost
I paid $11.99 for six 540ml cans.
Convenience
You can choose to heat this up in the microwave or on the stove top. The best before date is about two years from the date we purchased it. This has a pull tab top so it's convenient for work lunches! We usually have soup with grilled cheese sandwiches for an easy dinner.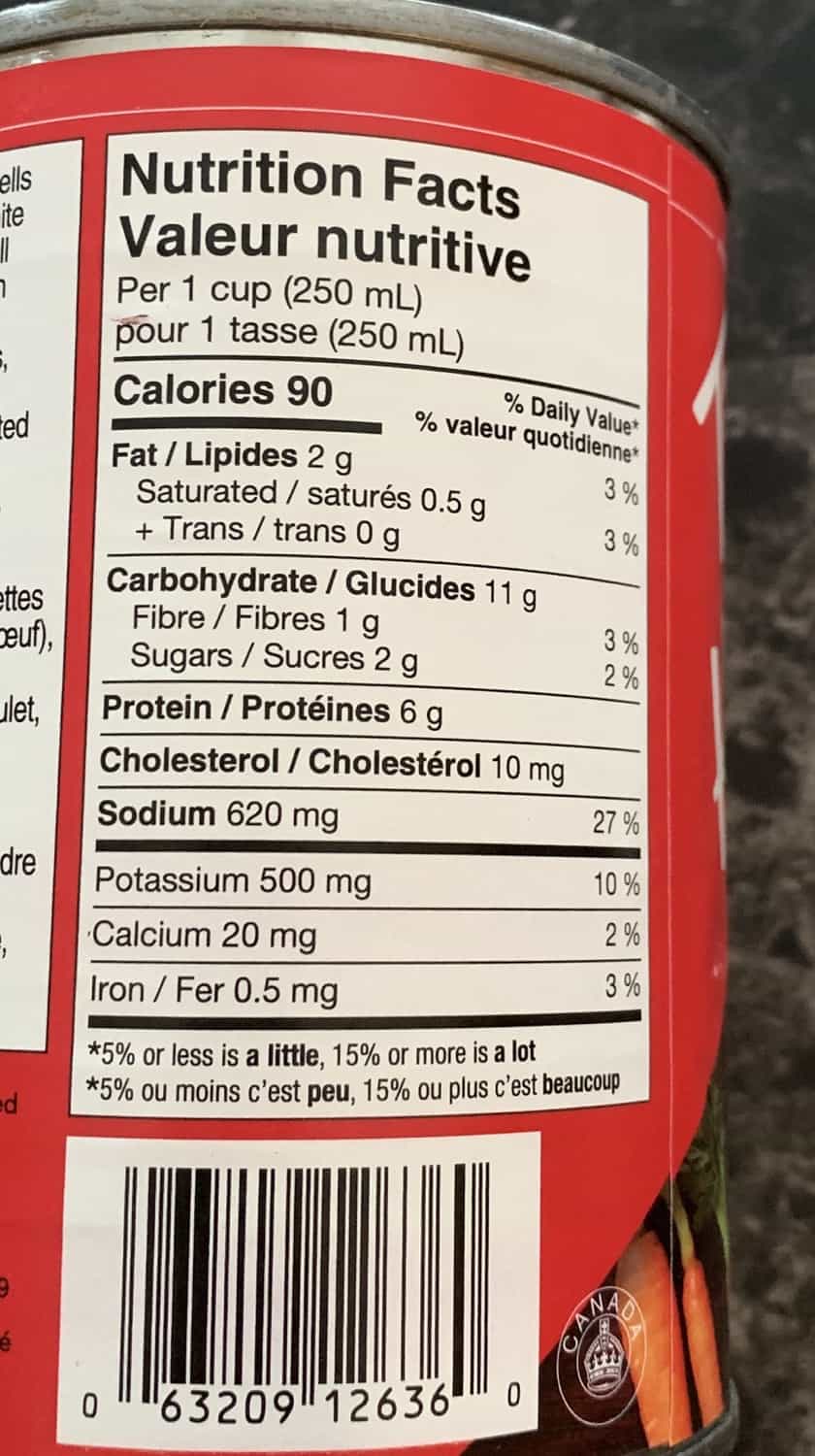 Nutrition
One cup is 90 calories, two grams of fat, 11 grams of carbohydrates, one gram of fibre, two grams of sugar, six grams of protein and 620 mg of sodium. Low in calories and fat but also a little low in protein and high in sodium. The ingredients list is pretty straight forward.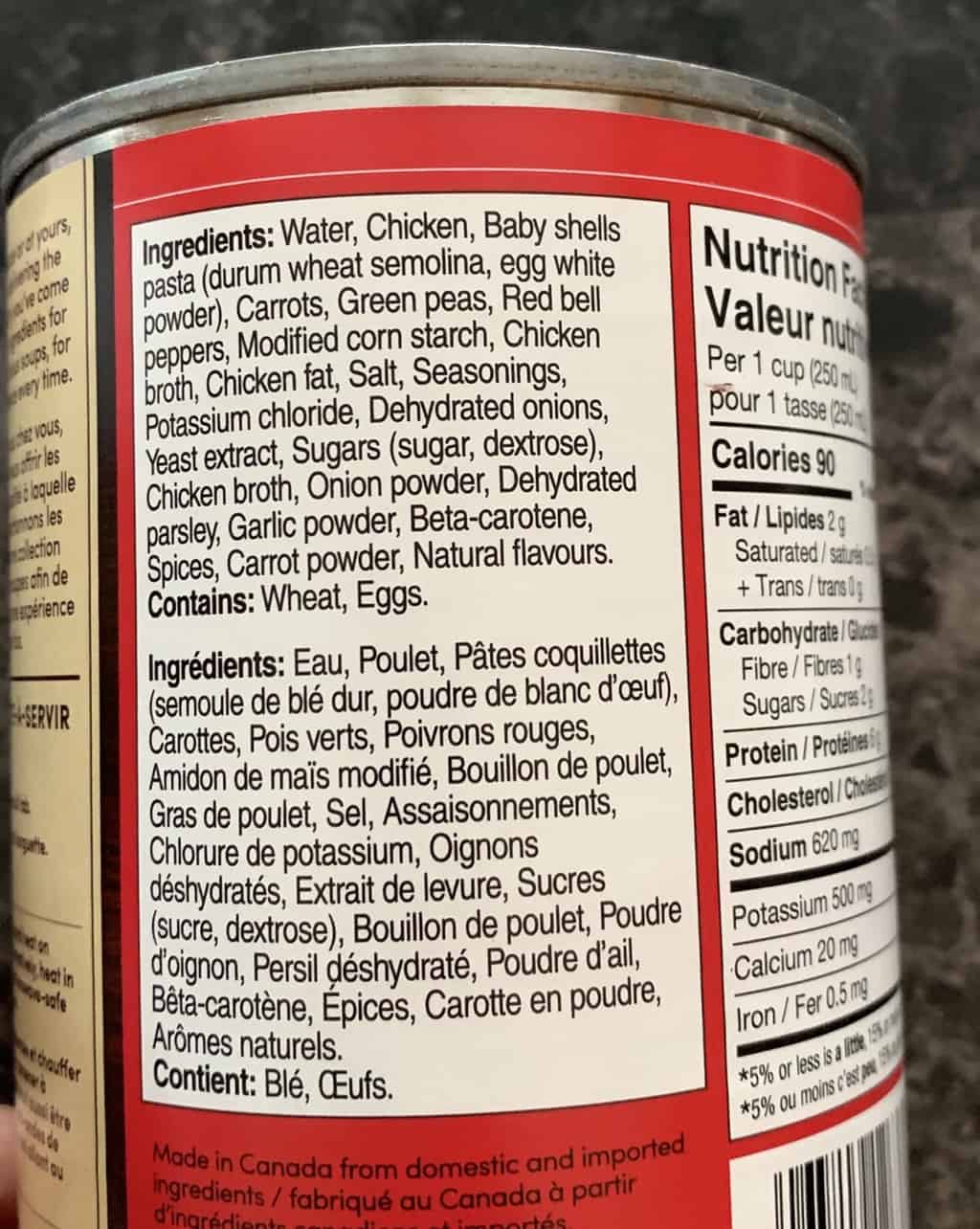 I'll definitely use up the rest of my cans of soup but I won't be buying this again. I think there are better canned chicken noodle soups available.
Taste: 5/10
Cost: 7/10
Convenience: 10/10
Nutrition: 5/10
What's your favorite canned chicken noodle soup?