Birthday Cake Infused Corn Puffs!
Please note that this review was not paid for or sponsored by any third party. However, I was given a free sample of this product to review. The opinions in this review are strictly my own. I am not affiliated with Costco or any of its suppliers. I am just a fan of the company. I write these reviews to help my fellow shoppers.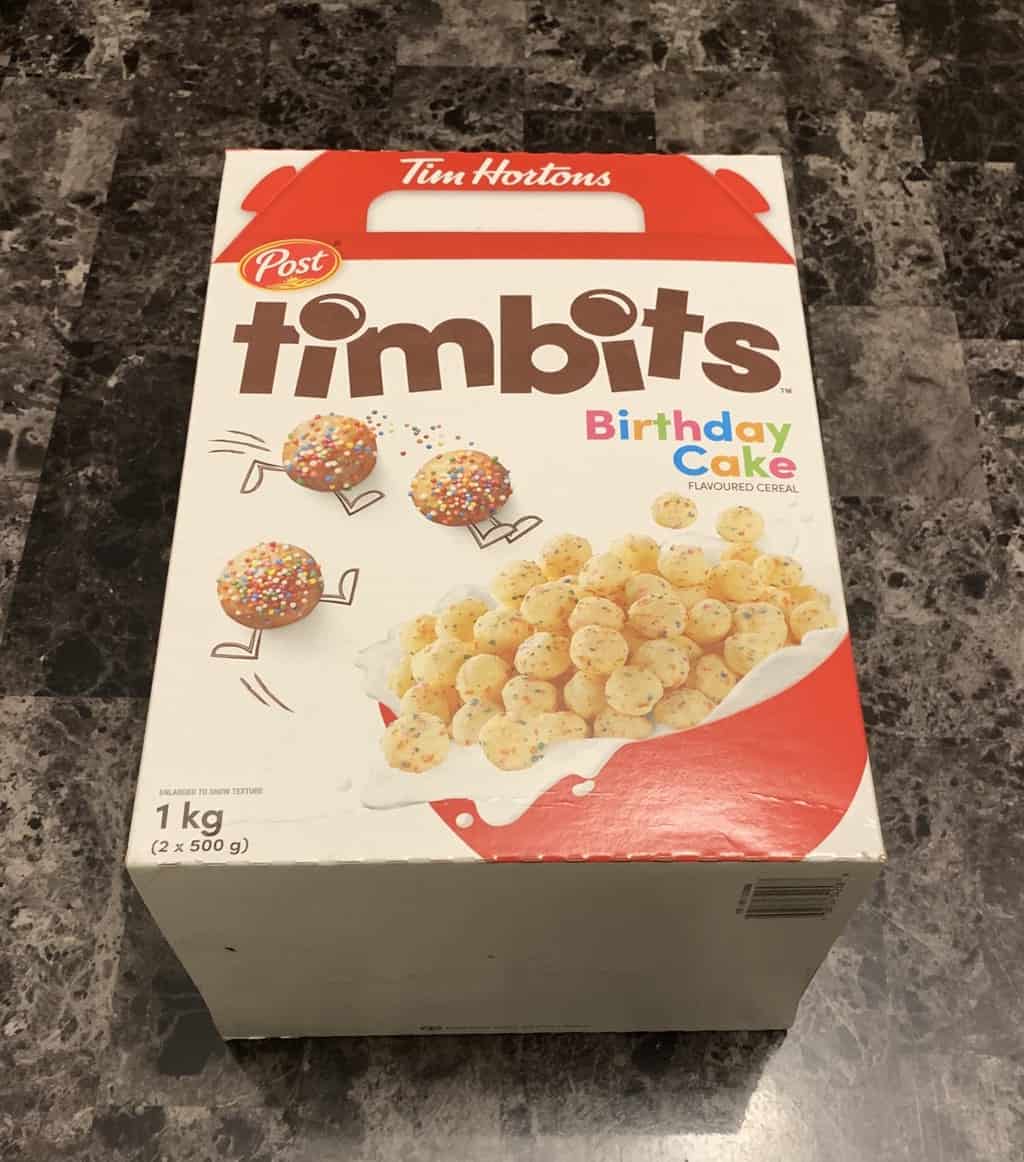 So in my last review I talked about how I was trying to reduce my sugar intake yet this past weekend involved doughnuts and sampling this Costco Post Tim Hortons Timbits Birthday Cake Flavored Cereal! I've seen this for awhile and decided it would be fun to try. If you don't know what Tim Hortons is, it's a very popular coffee fast food shop here in Canada! Similar to Dunkin Donuts.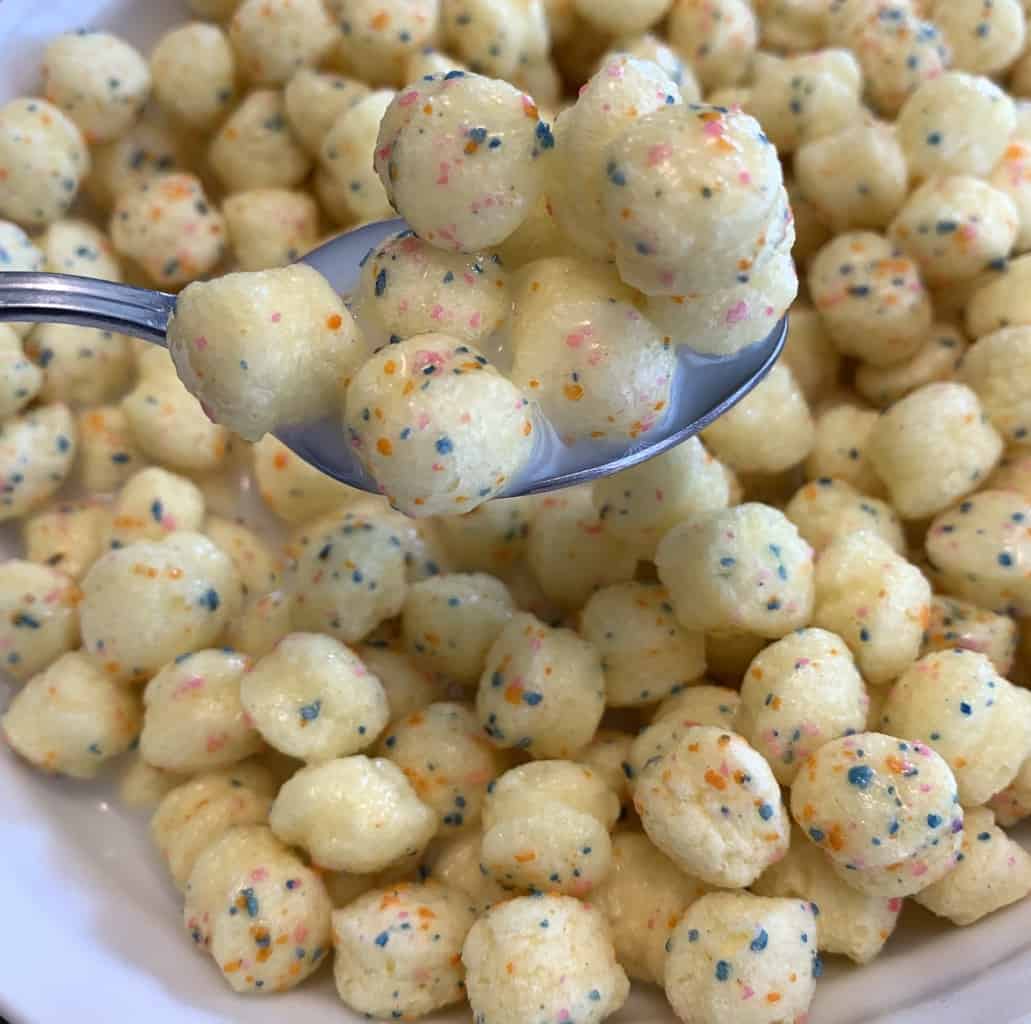 Taste
Both Sean and I tried this cereal and he agreed with my thoughts on the taste. Basically the Tim Hortons Timbits Birthday Cake Flavored his cereal is like little corn puffs with birthday cake flavoring and colorful sprinkles. This cereal is SUPER sweet! Like…rot your teeth out sweet. It's very artificial tasting and has a very strong artificial birthday cake flavor, it tastes similar to canned icing? The corn puffs are crunchy and soften when you add milk, the cereal also flavors your milk pretty quick so you end up with sweet birthday cake flavored milk. As an adult I can't say I love this and didn't really want anymore than one bite for the sake of reviewing it. I don't even know if kids would like it because it's so sweet and artificially flavored.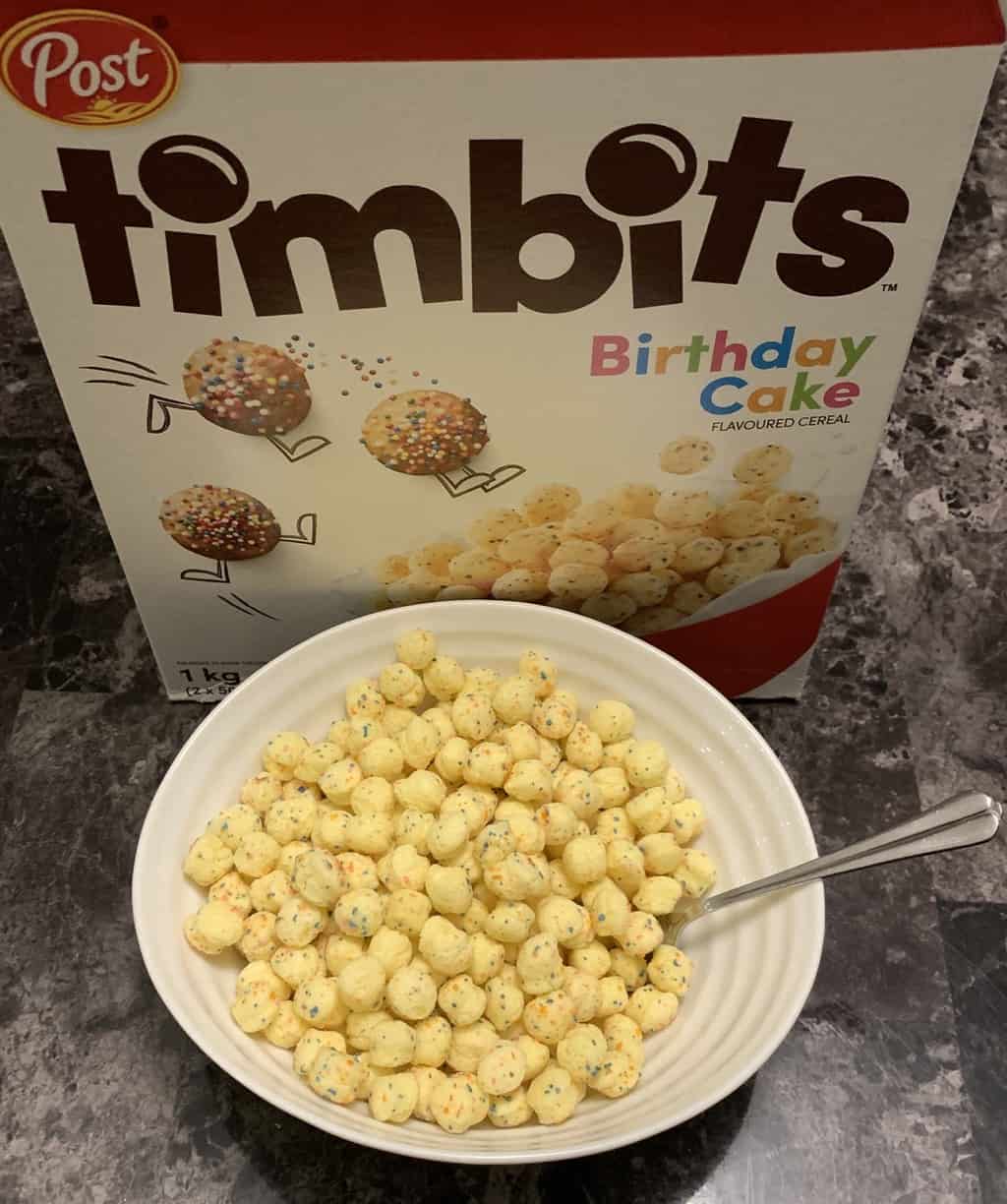 Cost
I paid $8.99 Canadian for the 1 kg box that has two separate large bags of cereal in the box. The cost is a little higher than other simpler cereals but not as expensive as some organic cereals.
Convenience
The best before date is about five months from the date we purchased the cereal. The Post Tim Hortons Timbits Birthday Cake Flavored Cereal can be eaten dry by the handful or with milk (we tried both ways). This might be fun for a kid to have on their actual birthday!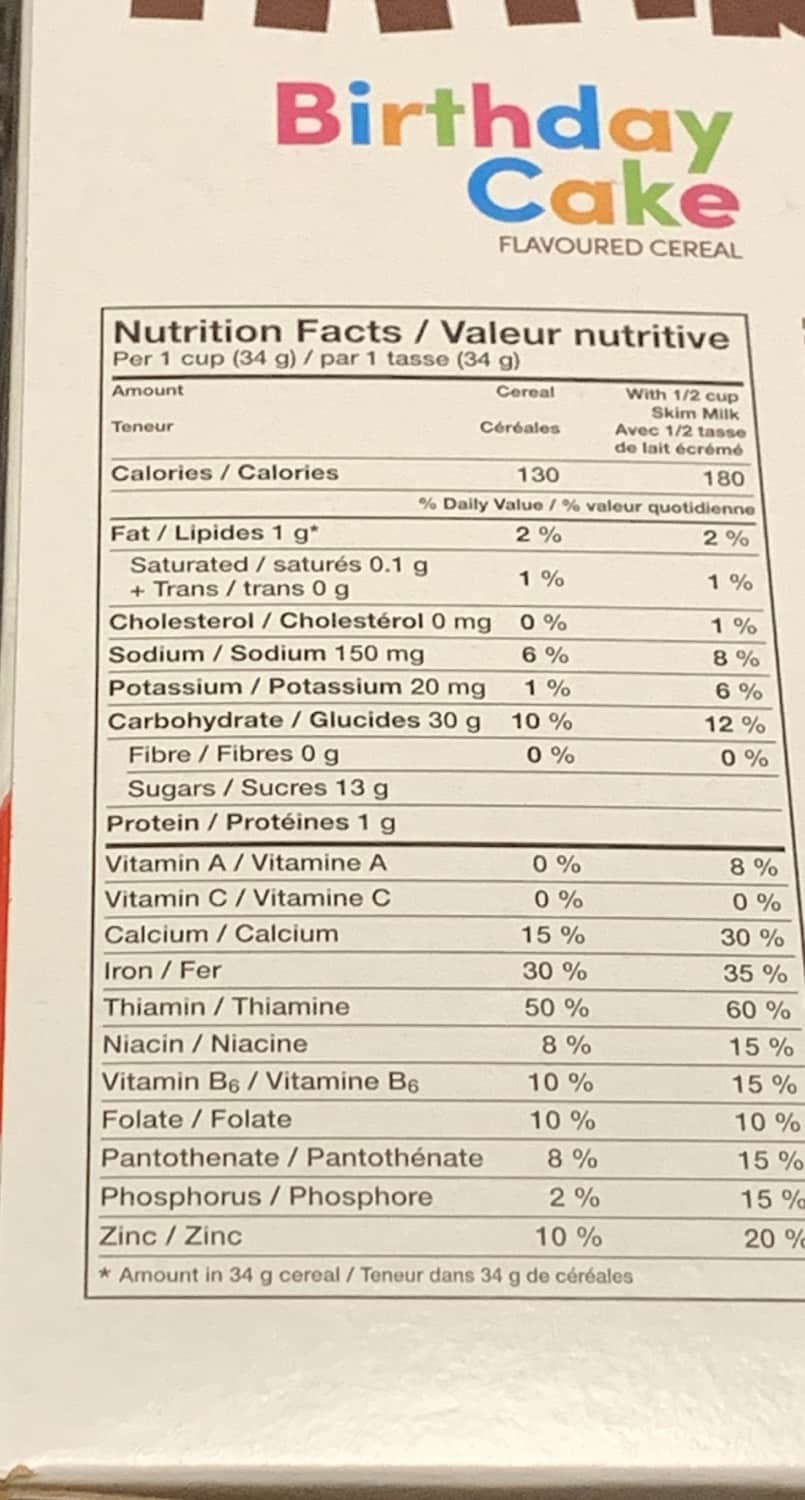 Nutrition
So not healthy haha. Basically this is just a bowl of sugar. One cup has one gram of protein, 13 grams of sugar, zero grams of fibre, 30 grams of carbohydrates, 150 mg of sodium, one gram of fat and is 130 calories. I honestly thought going by taste that it would have a lot more sugar so I'm a little surprised by only 13 grams!
I definitely won't be buying this again. It's a fun and unique idea for a cereal but it's so sweet and artificial tasting that kids might not even enjoy it as a treat. Even though I have a major sweet tooth I just didn't love this.
Taste: 3/10
Cost: 6/10
Convenience: 10/10
Nutrition: 0/10
What's your favorite cereal to purchase from Costco?