Delicious bakery-style macarons available at Costco!
Please note that this review was not paid for or sponsored by any third party. I purchased this product with my own money and the opinions in this review are strictly my own. I am not affiliated with Costco or any of its suppliers. I am just a fan of the company. I write these reviews to help my fellow shoppers.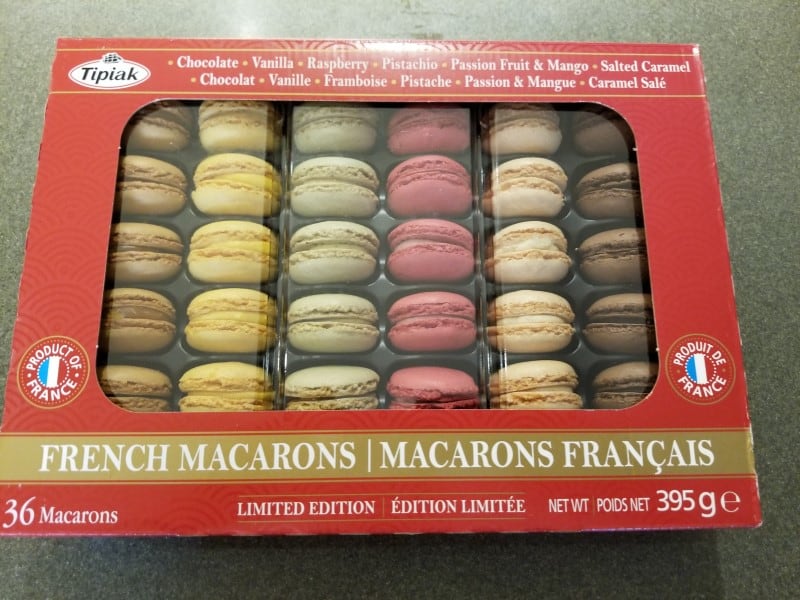 I live in a city where there is one of the top rated French bakeries in the world and I frequent this bakery ALL the time. When my husband I first started dating I used to go to this bakery every weekend to pick up items to serve when he'd come visit. This particular bakery I am talking about is famous for their French macarons.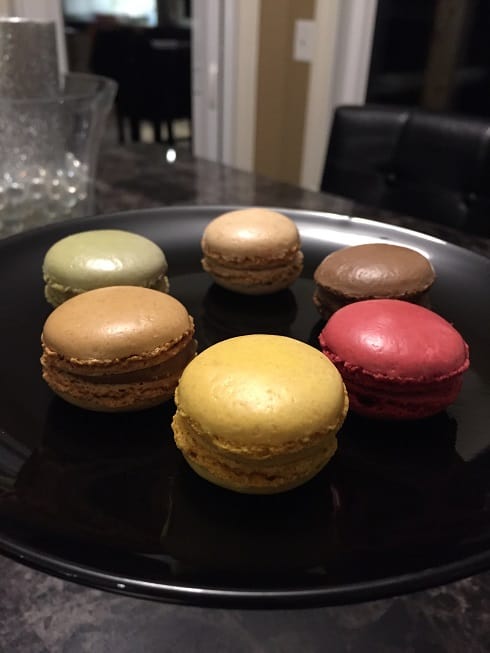 What is a macaron? A macaron is a crispy, light, crunchy cookie on the outside with a soft, creamy, flavored center (usually a jam or a ganache). If you've had a Meringue before the cookie part tastes like a Meringue. They usually contain almond flour, egg whites and sugar for the cookie part. The thing about macarons are that they are famously hard to bake. Pastry chefs around the world struggle to make perfect macarons. I have tasted the macarons from the famous bakery in my city that is known for these little, light, delicious, amazing cookies. I wanted to test out the Costco macarons I saw recently and see how good they are compared to bakery macarons.
These macarons were $19.99 for the entire box. Far cheaper compared to bakery bought macarons. Some individuals might look at the $19.99 price tag and think it's outrageous. I knew this was not a bad deal because I have sometimes spent $3.00 Canadian on one macaron from a bakery before. These are also imported from France, where the macaron originates from so the cost of shipping and importing is probably built into the price at Costco. I think the opinion of the price depends on the customer. One individual may find it ridiculous to spend $20.00 on cookies from Costco while another individual who is a macaron fan may think this is a steal of a deal. As a person who enjoys macarons but doesn't generally seek them out or crave them I'm going to say the price point for these is pretty reasonable.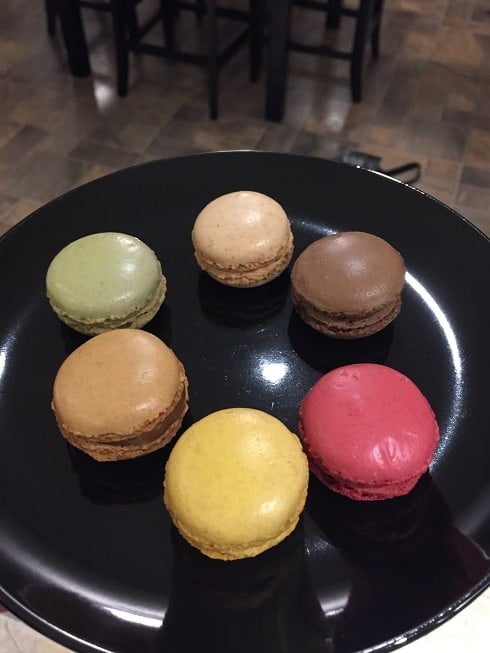 The taste of these macarons is delicious, they are light, airy, crispy on the outside and soft on the inside with a generous amount of filling. They are very flavorful but definitely not overly sweet or heavy. I love the fact you get a variety of flavors in this pack. I enjoyed each kind but was able to easily pick of my favorites. Each flavor was lovely and there were none I disliked. My top 3 flavors are definitely the passionfruit, salted caramel and raspberry. I bet a lot of people would love the pistachio as well. Most of the flavors don't taste artificial at all. I will say the raspberry flavor is probably the most artificial tasting flavor but it's still delicious.
These are super convenient to have on hand if you're hosting a bridal shower, baby shower, going to a potluck or party or just having guests over for tea. They make the perfect cookie to serve to guests because there's a variety of kinds for guests to choose something to their liking. I find a lot of people either love macarons or haven't tried to them before. I've noticed that because macarons are less sweet and lighter, individuals who do not love heavy, sweet desserts are drawn to these. I will warn you that these need to be kept in the fridge, when I first brought them home I put them in the pantry and then ended up getting out of bed in a panic to put them in the fridge, so that was slightly inconvenient. Also they have a best before date of about a month after purchase.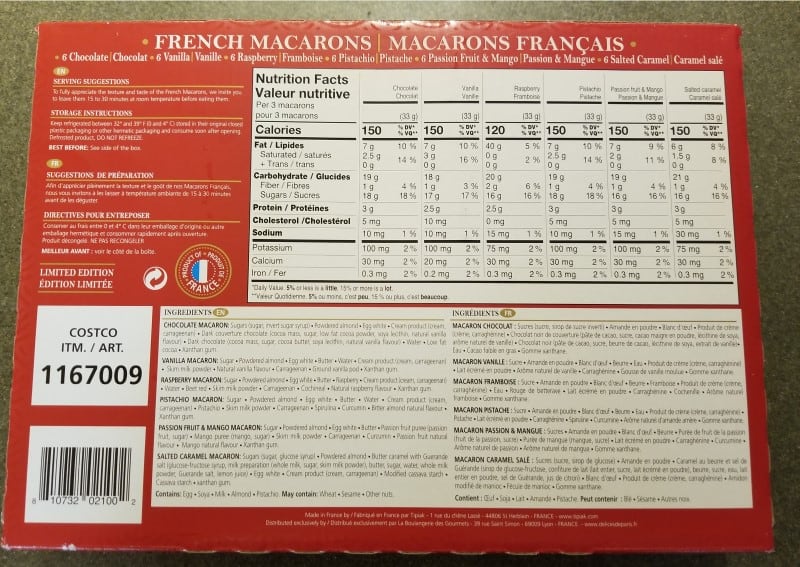 I was surprised by the nutritional information for these, 3 macarons is 150 calories, 7 grams of fat and 3 grams of protein. The sugar is quite high. Depending on the flavor. there is 16-17 grams of sugar for 3 macarons. I think that's to be expected when you consider that macarons are basically whipped egg whites and sugar. These are a cookie though, something that you have as a treat when you've had all of your nutritious other foods for the day! If you just had one with a cup of tea, that's not very many calories at all or fat. Just skip the sugar in your tea.
I like heavier desserts like brownies, cake and chocolate chip cookies so probably will not purchase these again. However these Costco Bought Tipiak French Macarons are delicious macarons and taste pretty similar to the ones I have had from the super fancy bakery in my city. I cannot say they taste the same or better but they do taste really good and probably are just as good as other standard bakeries that have theirs priced much higher. If you're a macaron fan, I definitely recommend that you try these.
Taste: 9/10
Cost: 7.5/10
Convenience: 9.5/10
Nutrition: 2/10