One of the best store bought ramen I've had !
Please note that this review was not paid for or sponsored by any third party. However, I was given a free sample of this product to review. The opinions in this review are strictly my own. I am not affiliated with Costco or any of its suppliers. I am just a fan of the company. I write these reviews to help my fellow shoppers.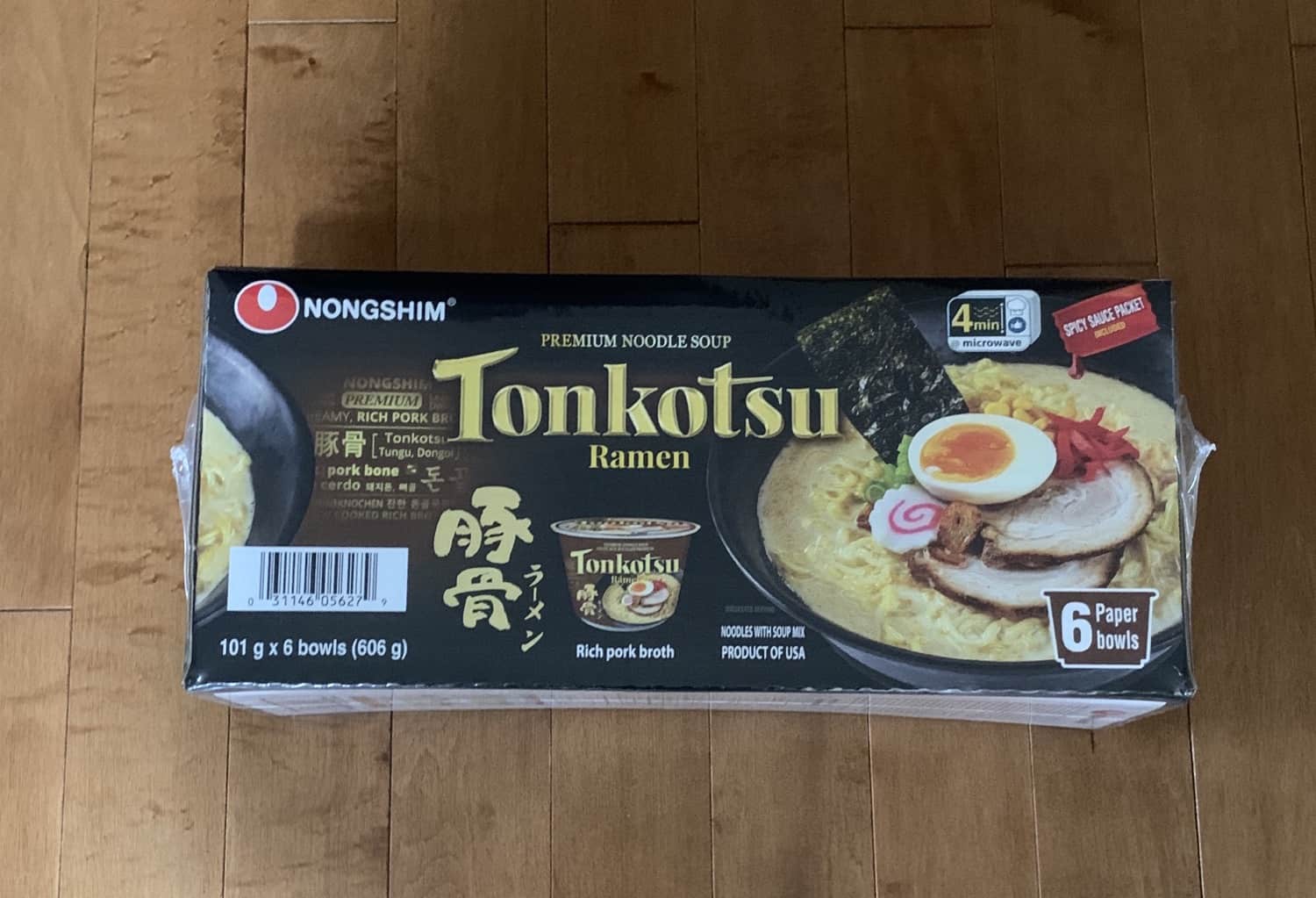 I absolutely love carbs and ramen = carbs so clearly I need to review the Nongshim Tonkotsu Ramen from Costco!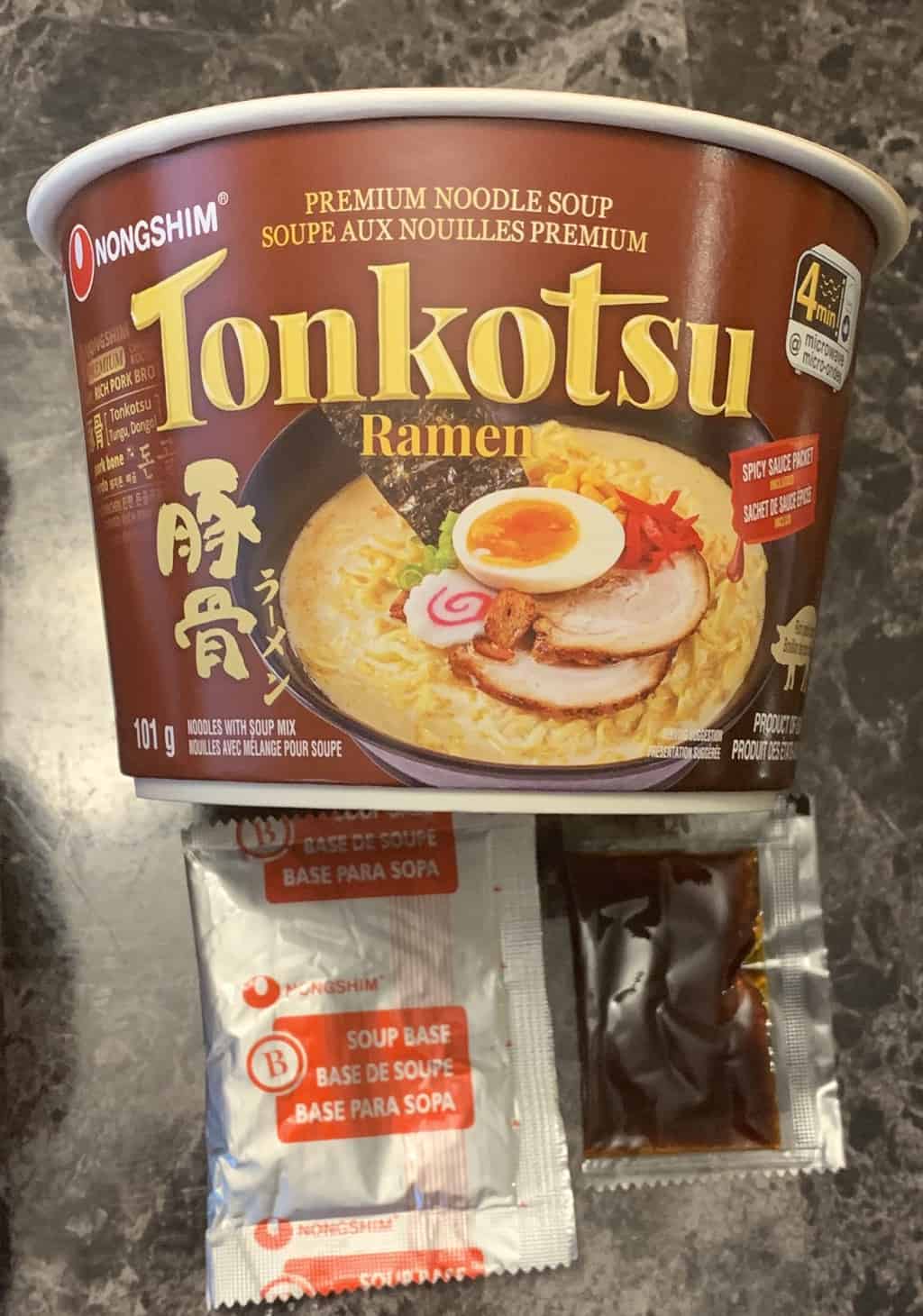 Taste
If you're a ramen fan you'll absolutely love this ramen, it's definitely one of the best store bought ramen bowls I've tasted. In the bowl there's noodles, a soup base/flavor packet and a spicy sauce packet. If you follow the package directions to heat the ramen the noodles become the perfect texture, consistency and firmness. After adding in the flavor packet you wind up with a rich, pork broth that's extremely flavorful. The spicy sauce packet isn't super spicy and you can add as much or as little as you like to get the desired flavor. I'm a wimp when it comes to heat/spice and still added some (not all of the packet) to my ramen bowl and it was delicious. The ramen does have a few flakes of dried onion but there's nothing else to it so I added an egg and my own green onion. I would also add some chicken or pork, maybe some seaweed or fresh corn or carrots.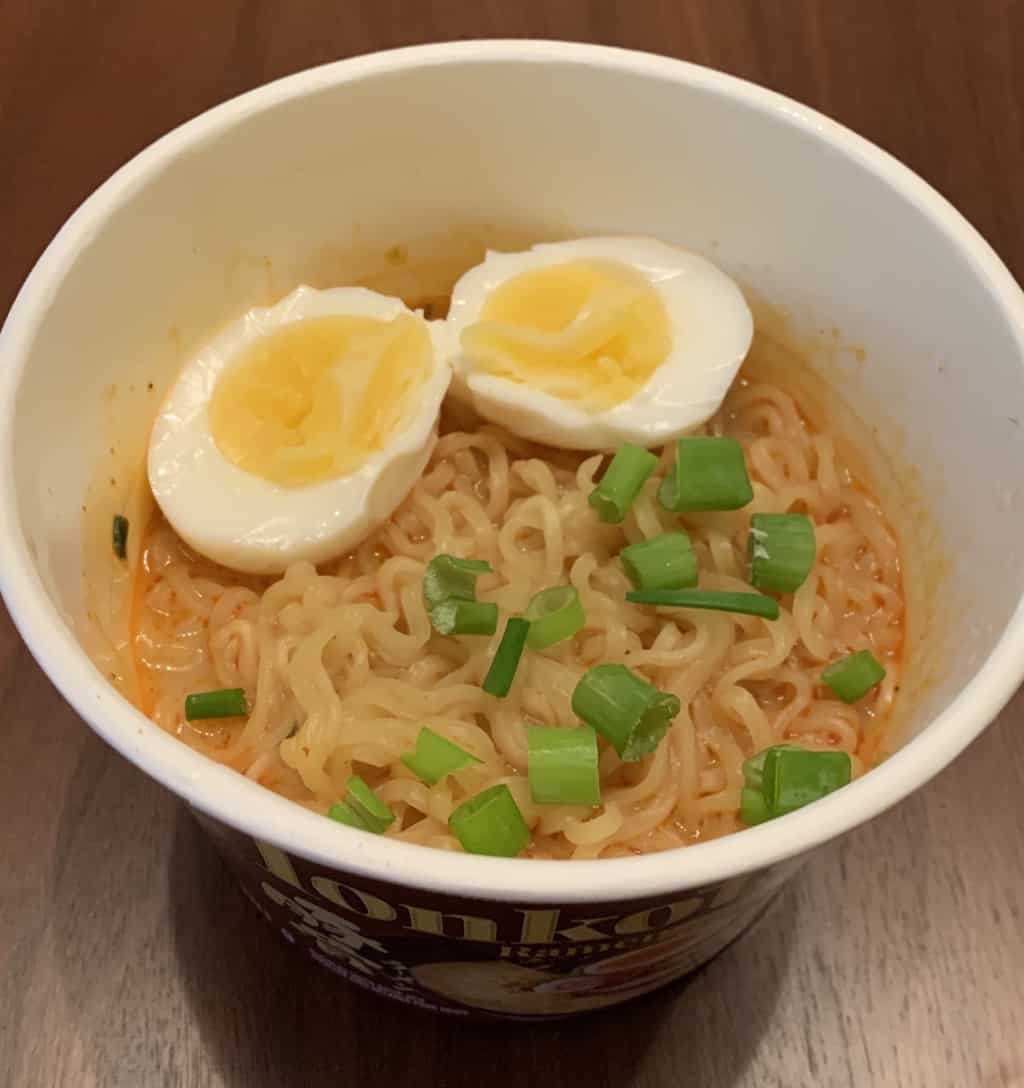 Cost
I paid $13.99 Canadian for the pack of six ramen bowls. Not the cheapest ramen available but also not too expensive.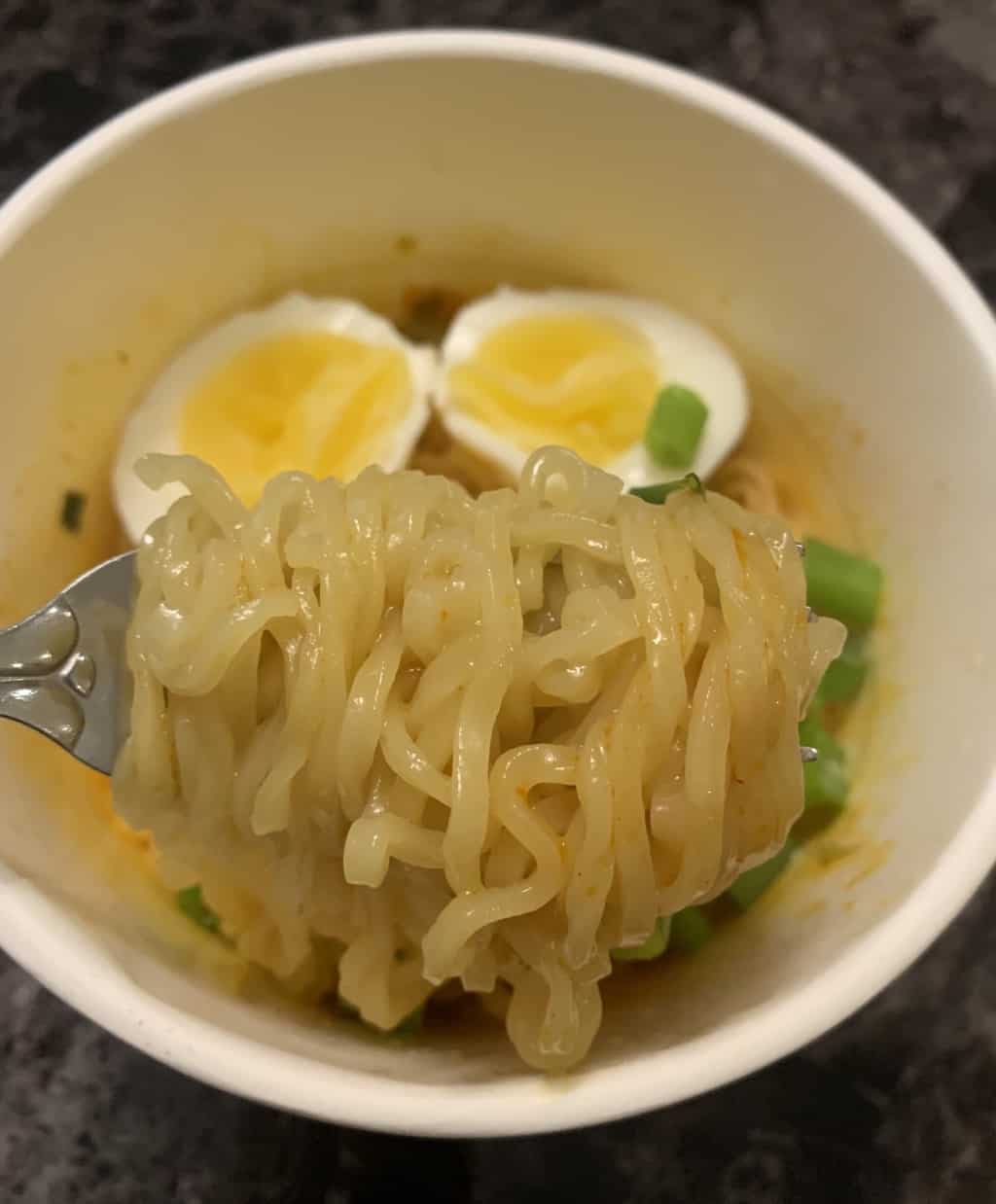 Convenience
So easy to make! Perfect for a quick lunch or dinner. All you do is remove the top, fill the bowl with water to the marked line in the bowl, microwave for four minutes and add your flavor packet and spicy sauce. The longer you let the ramen sit the more liquid is absorbed so if you want a lot of broth I suggest eating it quickly after making it. You can easily transport this to work or school for a convenient warming lunch.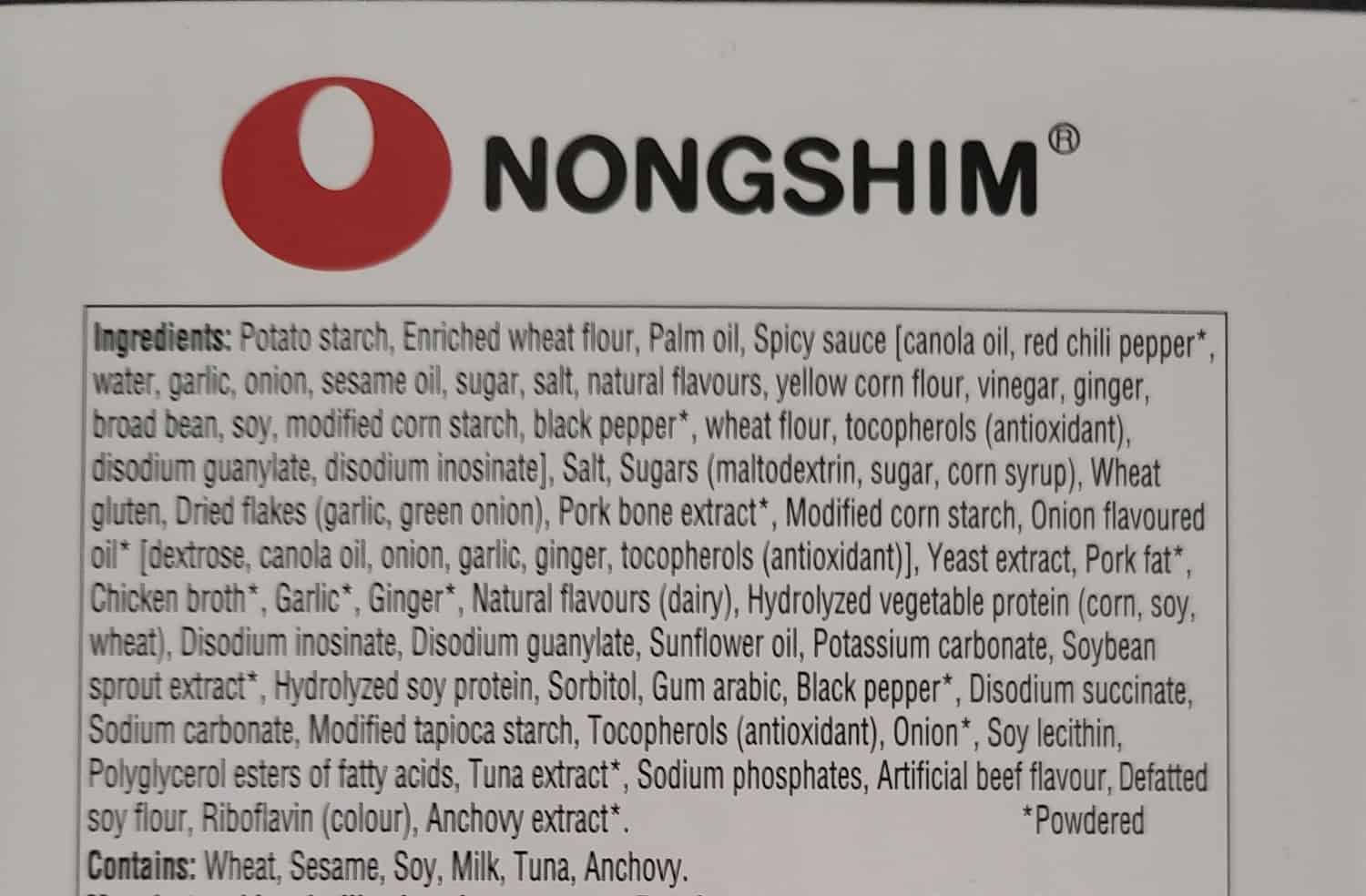 Nutrition
One bowl is 440 calories, 18 grams of fat, 64 grams of carbohydrates, five grams of fibre, three grams of sugar, eight grams of protein and 1150 mg of sodium. This is a product of the USA. The ingredients list is super long too and full of ingredients I either can't pronounce or don't know what they're used for.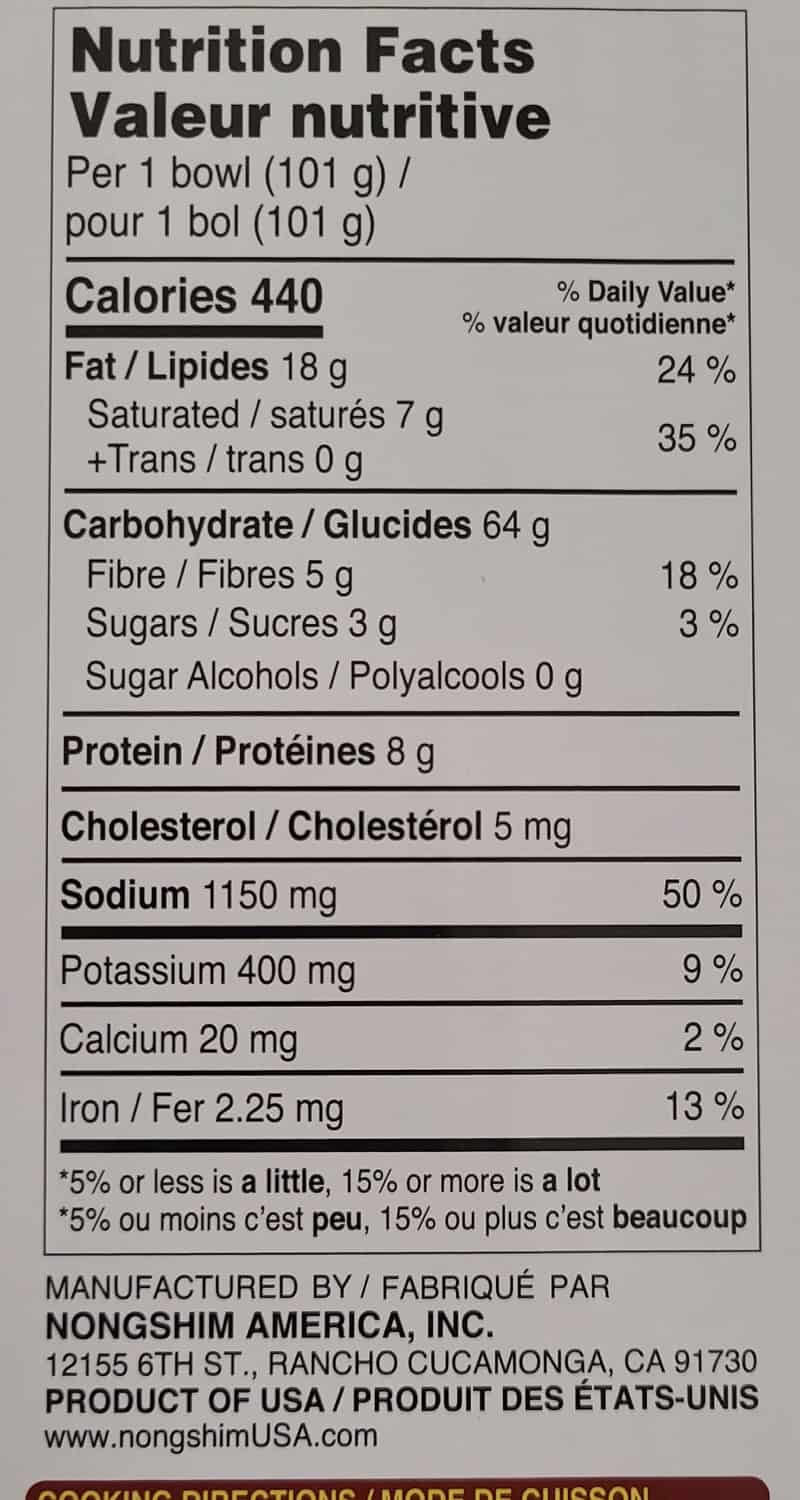 If I ate ramen more often I would definitely buy this again but it will probably take me a while to use all six of these bowls!
Taste: 9/10
Cost: 7/10
Convenience: 9/10
Nutrition: 1/10
What would you add to these ramen bowls?