Not fishy at all! Tastes slightly like chicken!
Please note that this review was not paid for or sponsored by any third party. I purchased this product with my own money and the opinions in this review are strictly my own. I am not affiliated with Costco or any of its suppliers. I am just a fan of the company. I write these reviews to help my fellow shoppers.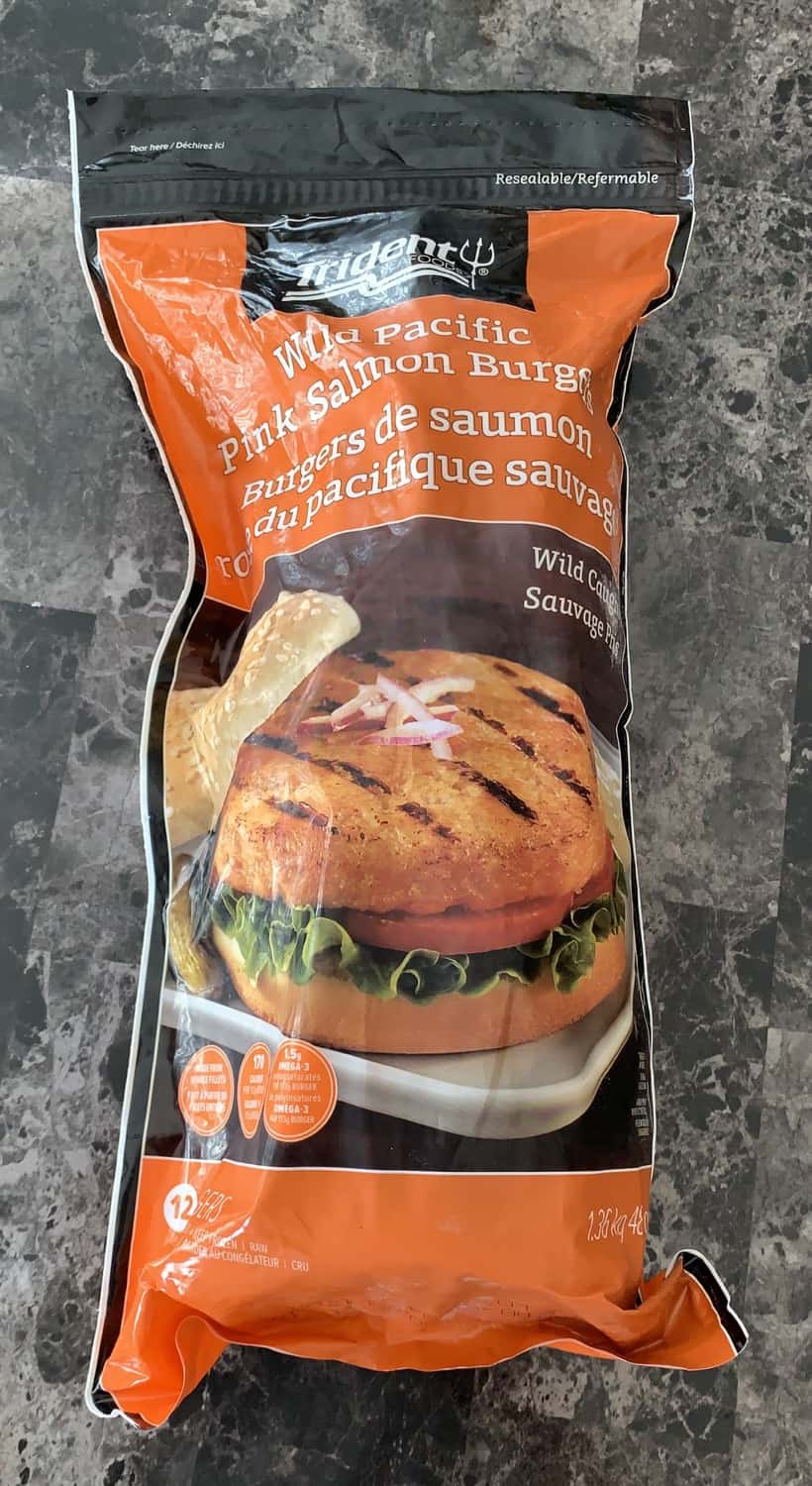 So the things I review are partially influenced by my husband! When we go to Costco I often buy things to review that I know he'll try/eat. This review today for the Trident Wild Pacific Pink Salmon Burgers! When I picked these up out of the freezer I knew I'd be eating these entirely on my own. My husband WAS agreeable to grilling them for me though!
Taste
Salmon is something I could take or leave. I dislike really fishy-smelling, wet, slimy or oily salmon. The thing about the Trident Wild Pacific Pink Salmon Burgers is that I honestly believe people who don't even like salmon will enjoy these! They've got a really nice flavor and don't taste "fishy" at all, they're nicely seasoned and aren't overly salty but are still very flavorful and don't require extra seasoning. The salmon itself is light, flaky and firm (not at all mushy). These almost taste more like chicken to me than salmon? I think because they lack that super pungent fishy taste I'm used to when I eat salmon. I enjoy them just alone without any additional sauce or toppings and don't even need a bun.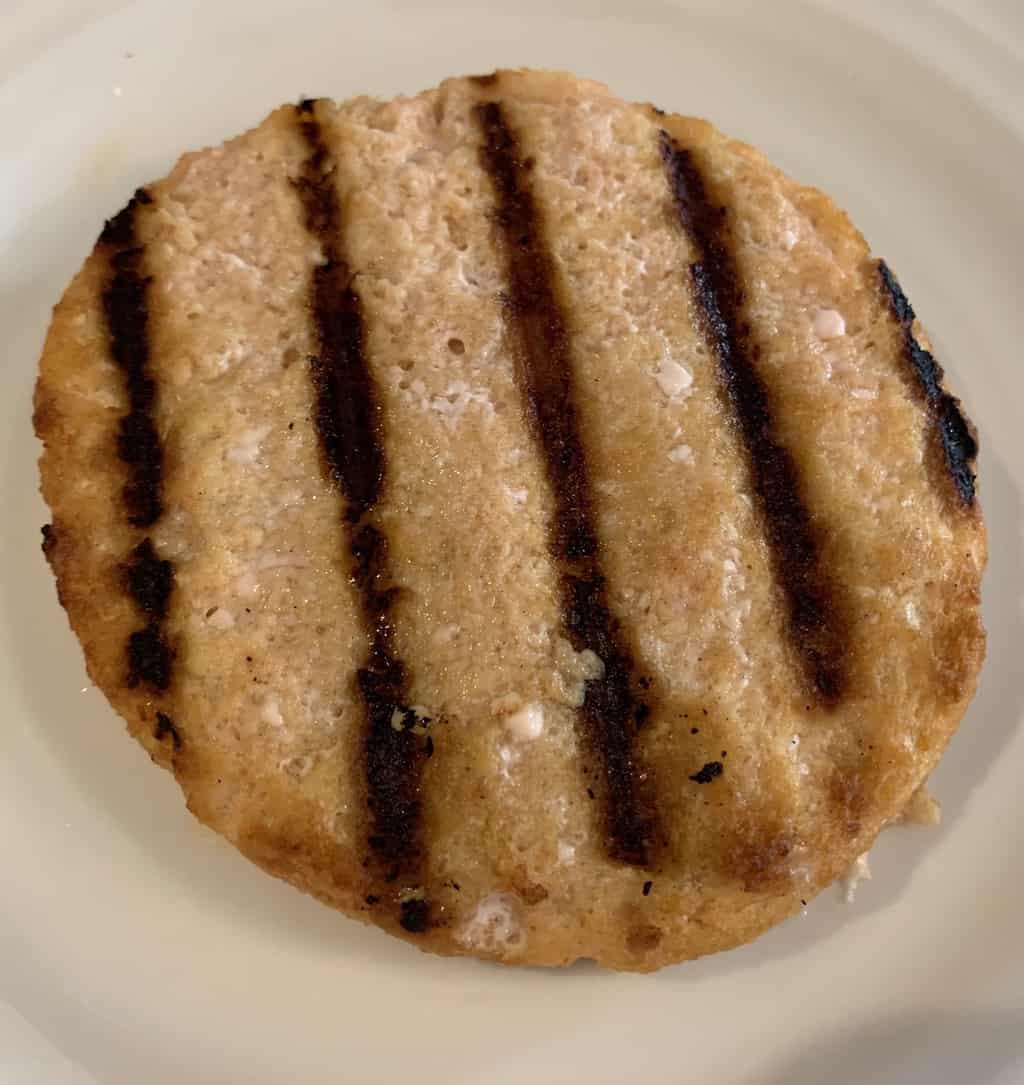 Cost
You get 12 salmon burgers in the bag and I paid $19.99 Canadian (not on sale).
Convenience
These can be found in the FREEZER section at Costco by the other seafood/fish. They need to be kept frozen and come in a convenient resealable bag. The salmon burgers can be grilled, heated in the oven or heated in a fry pan. These are super convenient for work lunches or dinner. I brought them to work and that's a good sign because it means they don't smell too much!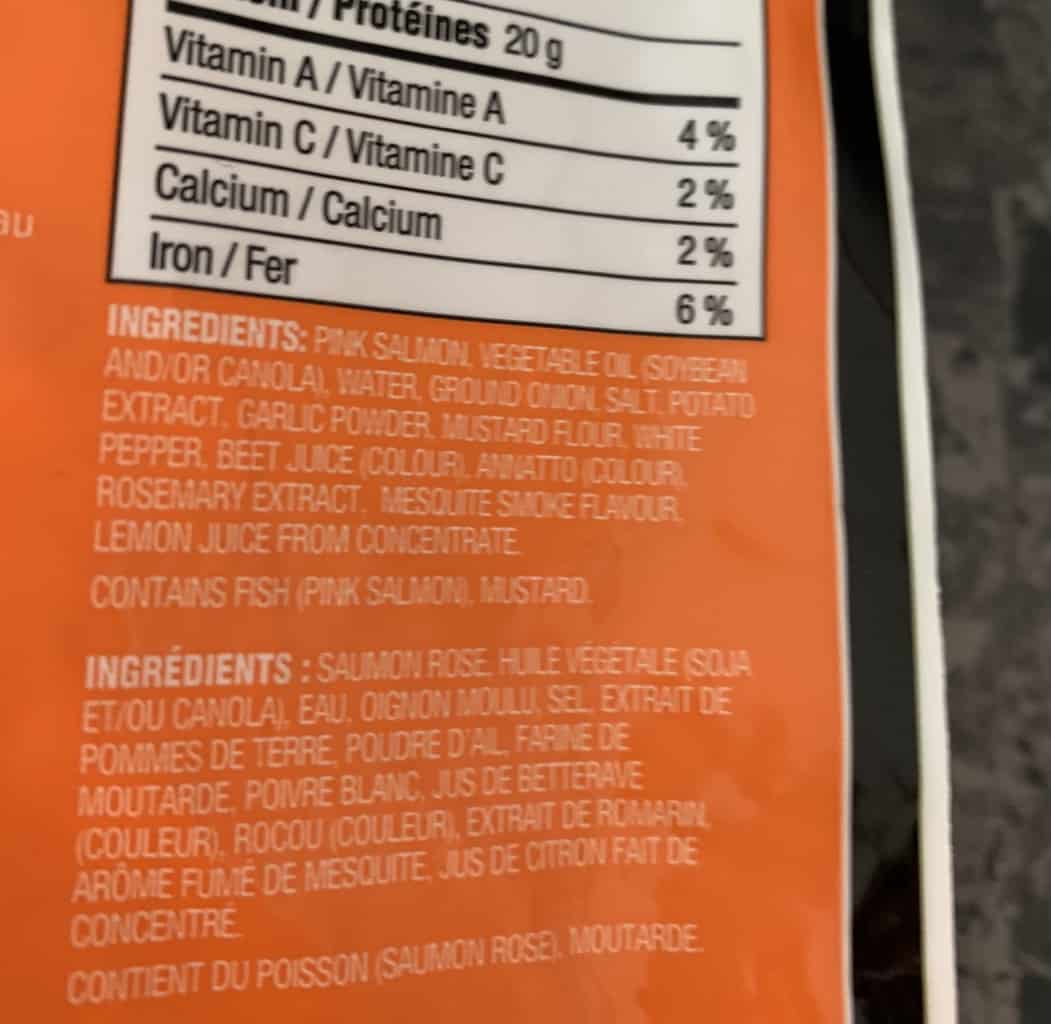 Nutrition
One salmon burger is 170 calories, nine grams of fat, 330 mg of sodium, two grams of carbohydrates, 20 grams of protein, zero grams of sugar and fibre. The second ingredient is unfortunately vegetable oil and I know a lot of individuals try to avoid vegetable oil so I thought I'd point that out. Salmon is super healthy for you, it's full of healthy fat.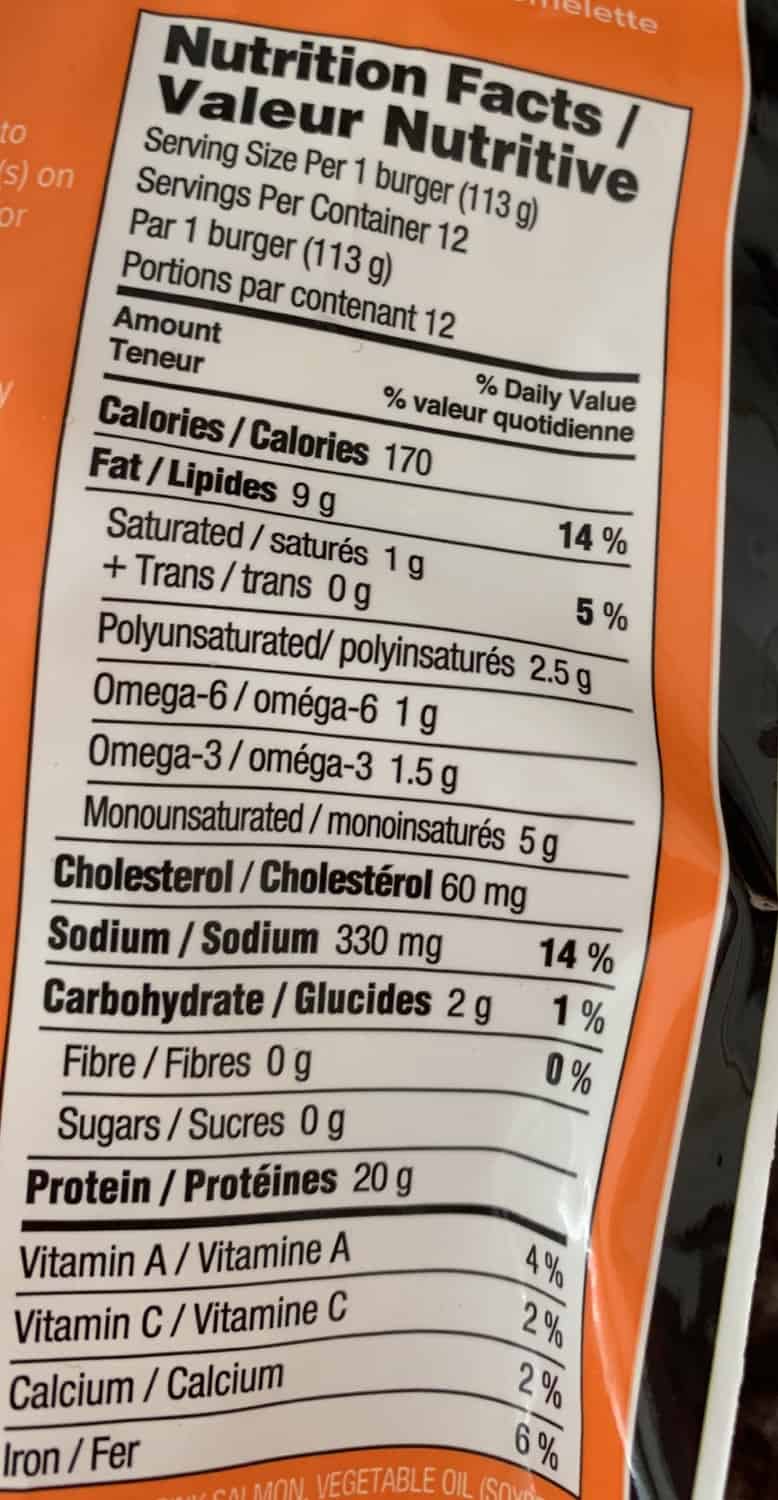 I'm not a HUGE salmon fan but I really enjoyed these salmon burgers and will happily finish my bag. They don't smell or taste fishy which is huge when it comes to salmon. They're also pretty healthy too!
Taste: 8/10
Cost: 7/10
Convenience: 7/10
Nutrition: 7/10
What's your favorite fish product to buy from Costco?