Moist Italian pork roast!
Please note that this review was not paid for or sponsored by any third party. I purchased this product with my own money and the opinions in this review are strictly my own. I am not affiliated with Costco or any of its suppliers. I am just a fan of the company. I write these reviews to help my fellow shoppers.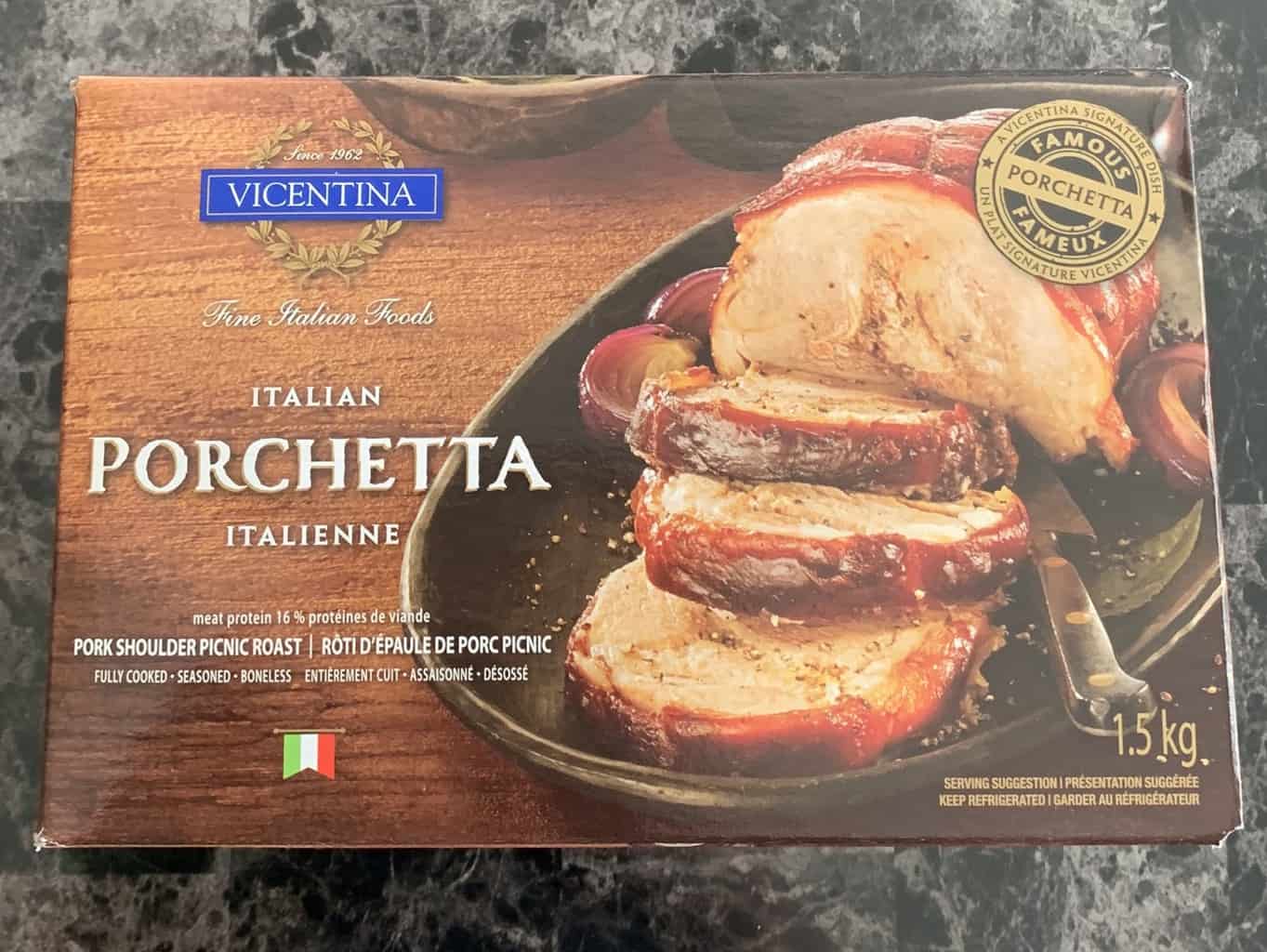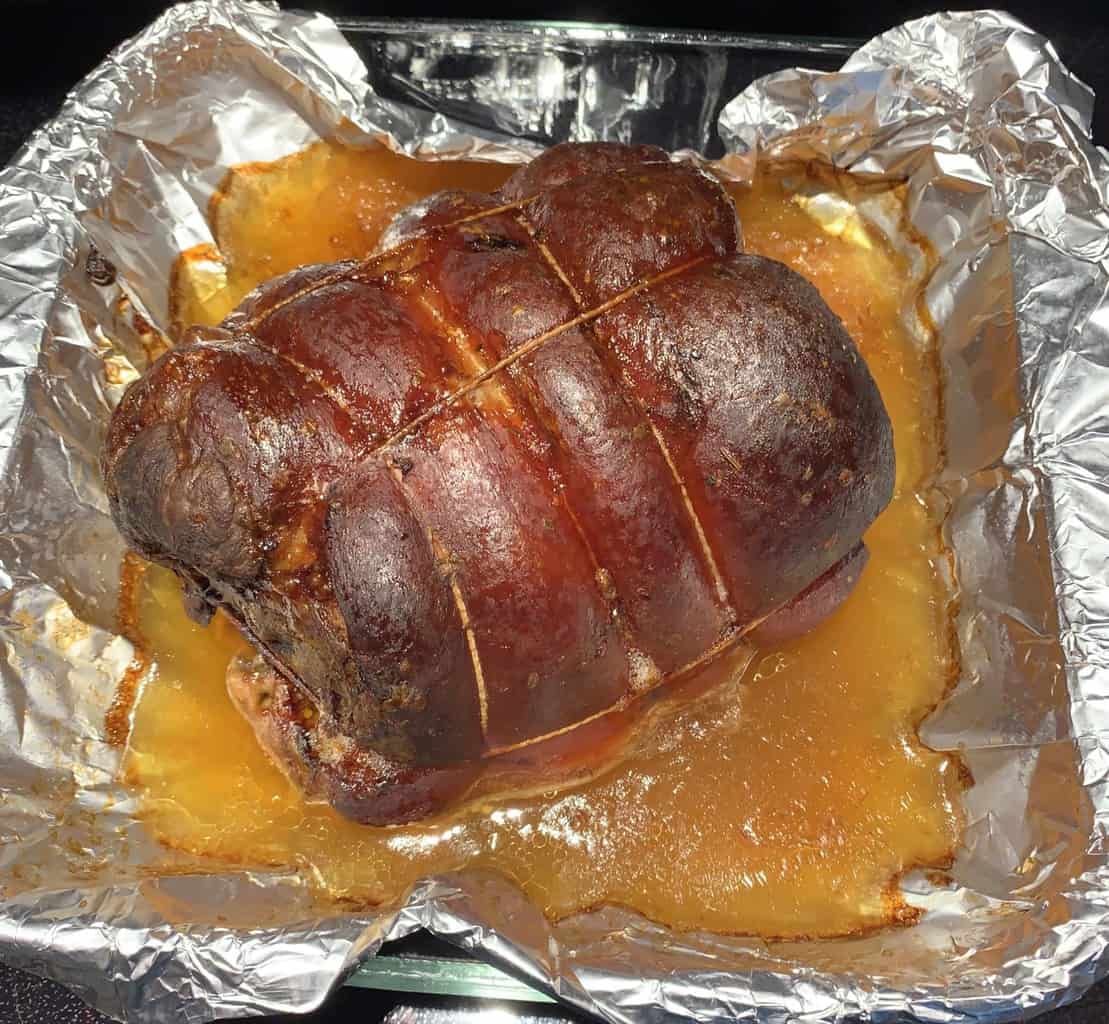 I'm reviewing the Vicentina Italian Porchetta from Costco today. At home I usually only make pork tenderloin or pulled pork so thought we'd try this Vicentina Italian Porchetta!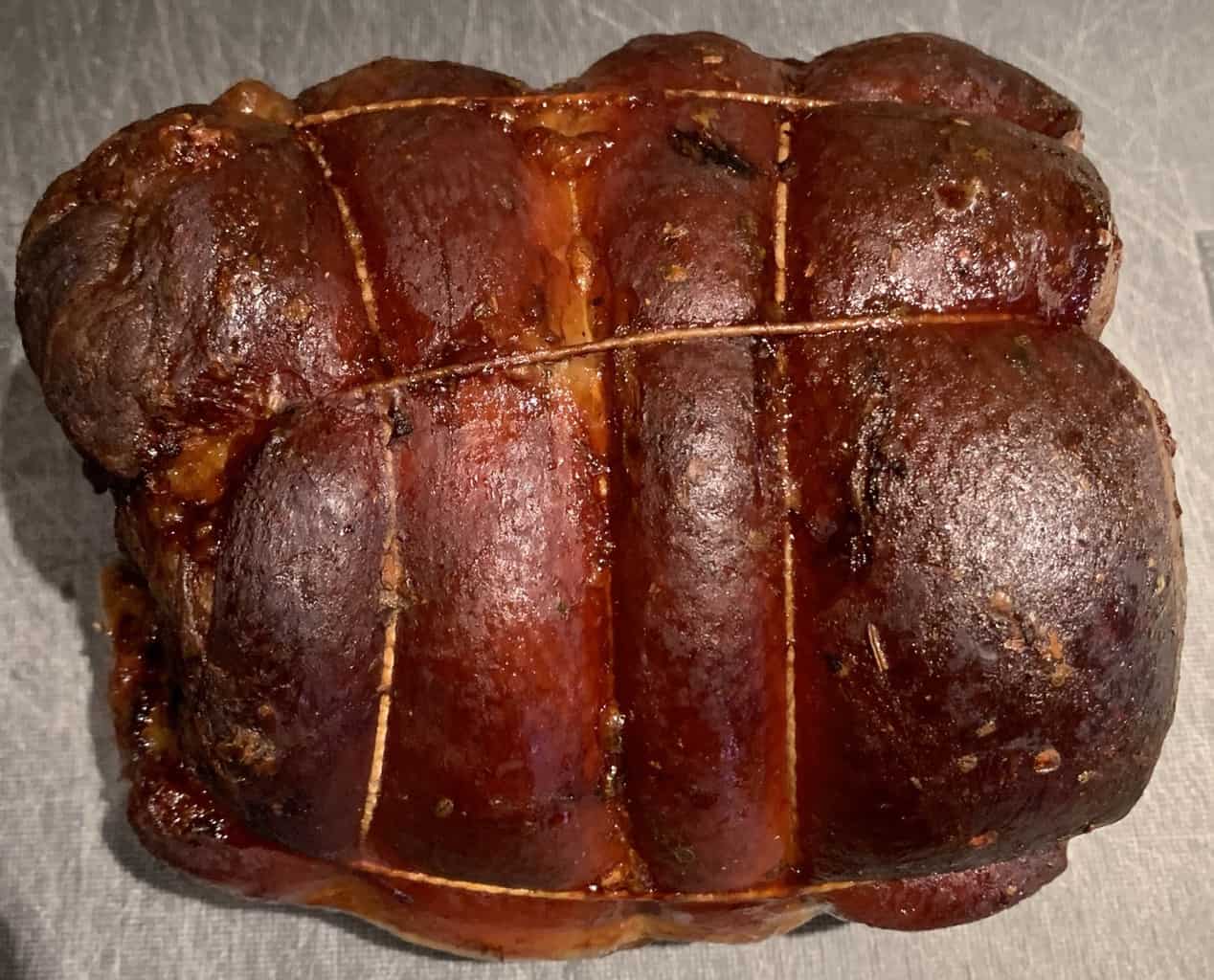 Taste
At first glance before cooking this, it doesn't look very tasty or appealing. Inside the package the pork comes in there's quite a bit of a jelly like substance. it looks pretty fatty as well. The jelly like substance is what turns into the juices the pork is sitting in. The Porchetta is a fatty, savory and moist and reminds me a lot of pork belly. The hard crust on the outside really doesn't seem edible andt under that crust is a large layer of fat, under the fat you get moist, flavorful and delicious pork. You can use the porchetta in sandwiches or eat it alone.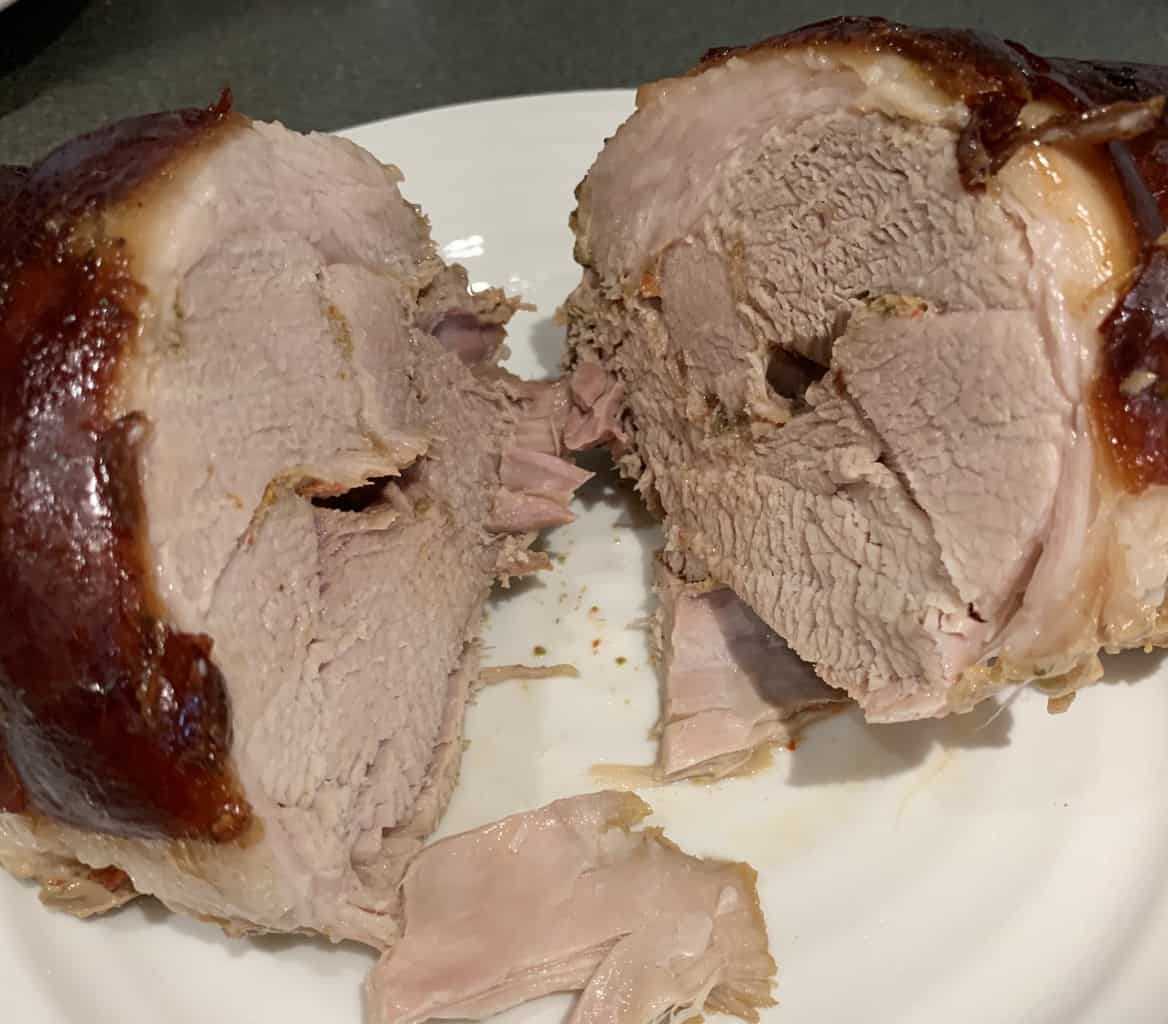 Cost
I paid $16.99 Canadian on sale for the 1.5 kg porchetta. Regular price is $19.99 Canadian. I snagged it on sale for but I still see that as a little on the pricey side! You're getting a TON of pork though! Easily enough to serve four to six adults and still have leftovers.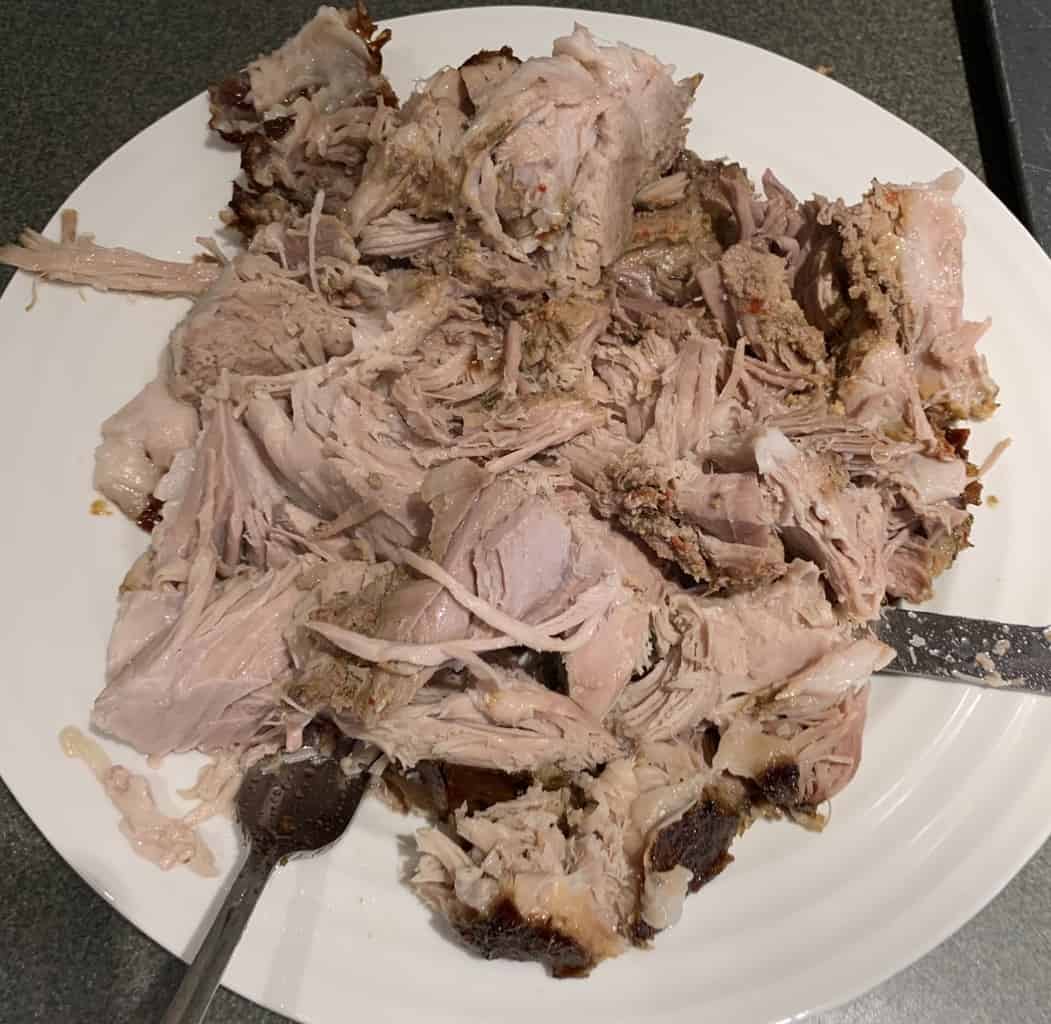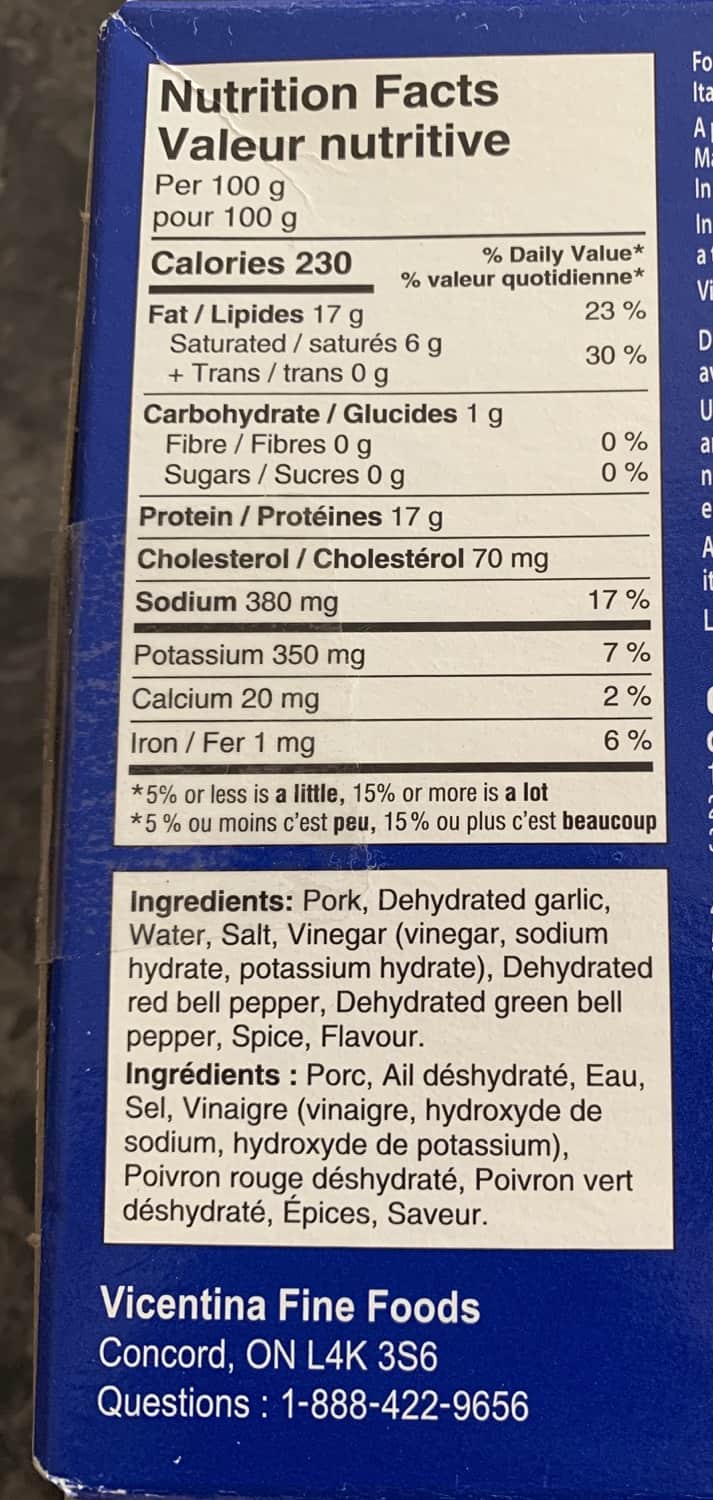 Convenience
This takes a long time to cook so you if you're in a rush to eat this isn't a great option! Two hours in the oven at 400 degrees Fahrenheit. It's not hard to actually cook it, just have to pop it in the oven. The best before date is about a month from the date I purchased the porchetta. Removing the strings from the porchetta after cooking was also a bit difficult.
Nutrition
Lots of calories, fat, sodium and protein! 100 gram serving (which isn't that much at all) is 230 calories, 17 grams of fat, one gram of carbohydrates, 17 grams of protein and 380 mg of sodium. The ingredients list is surprisingly pretty straight forward without many chemical sounding ingredients/preservatives. I posted a photo above of what a 138 gram serving looks like.
This was fun to try but I probably wouldn't repurchase it again. It's a lot of pork for two people! It did remind me of the porchetta we had in Italy but wasn't quite as good.
Taste: 7/10
Cost: 6.5/10
Convenience: 6/10
Nutrition: 3/10
Would you eat this in a sandwich or by itself?