Rich and creamy caramel popcorn!
Please note that this review was not paid for or sponsored by any third party. I purchased this product with my own money and the opinions in this review are strictly my own. I am not affiliated with Costco or any of its suppliers. I am just a fan of the company. I write these reviews to help my fellow shoppers.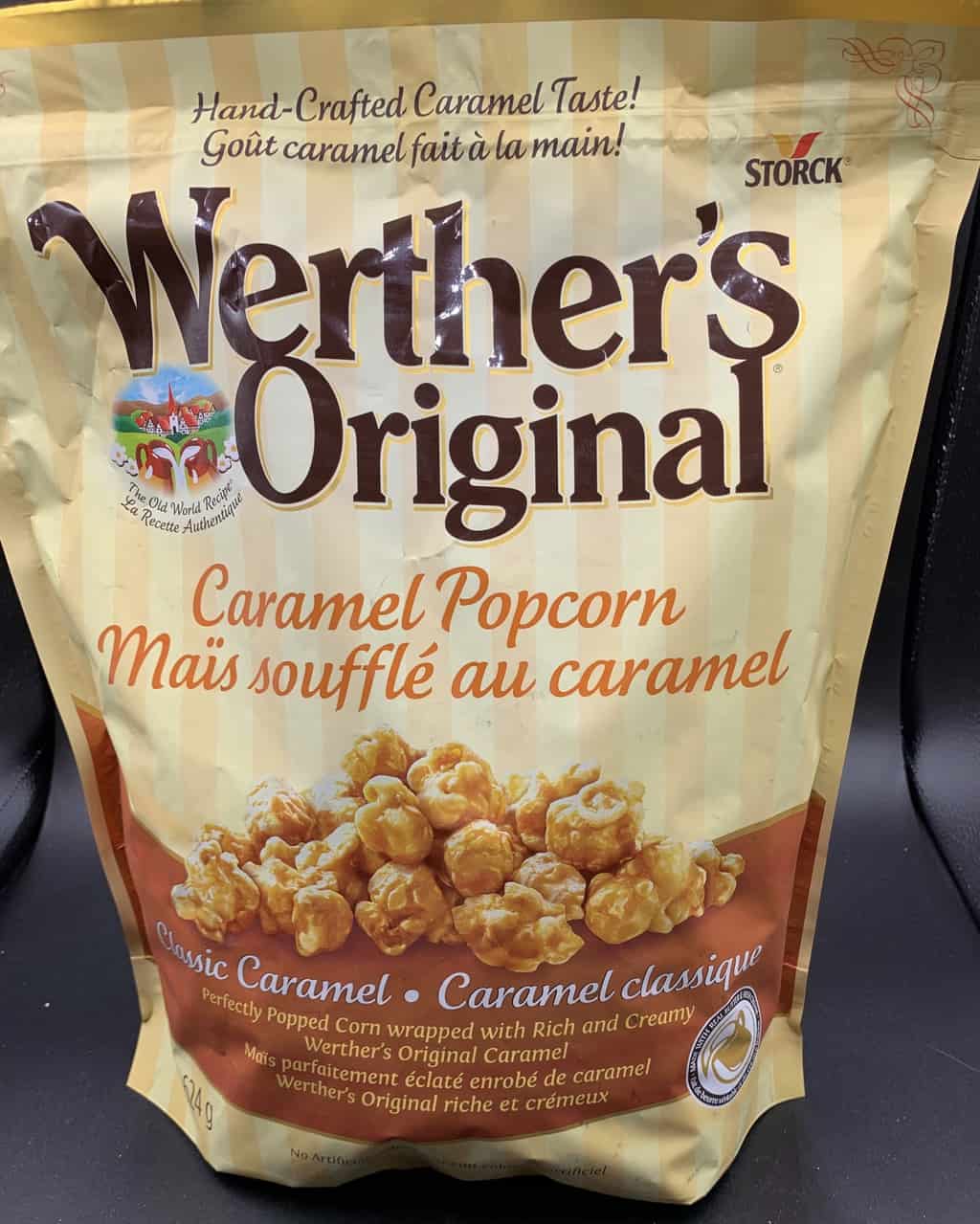 Are you a fan of sweet popcorn? Both Sean and I love popcorn but he's not the biggest fan of kettle corn or caramel popcorn but I love it! I saw this new Werther's Original Caramel Popcorn and picked up a bag to try.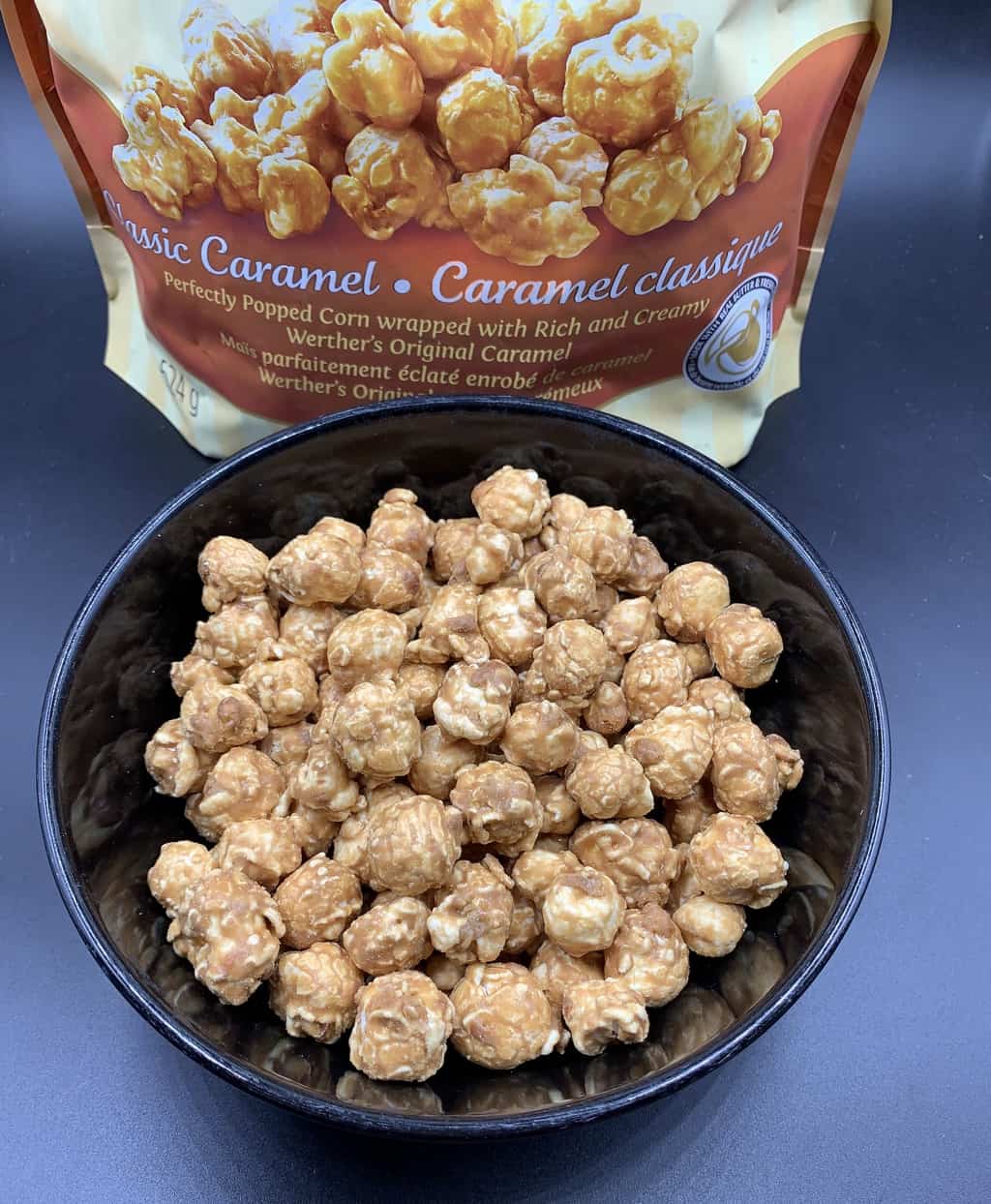 Taste
So if you've ever had caramel popcorn before. This tastes exactly like how you would expect it to. It's super sweet, creamy, slightly buttery caramel popcorn. It's not as crunchy or hard as other caramel popcorn I've had in the past which I found slightly disappointing because I love that crunchiness. If you're a fan of something like Crunch n' Munch then I think you'd enjoy this because the taste is similar. I really enjoy kettle corn but I found this caramel popcorn a little sweet for my liking. I think it'd go great in a holiday gift pack though or if you used it to make a munchie mix of your own with nuts, chocolate, plain popcorn, pretzels etc.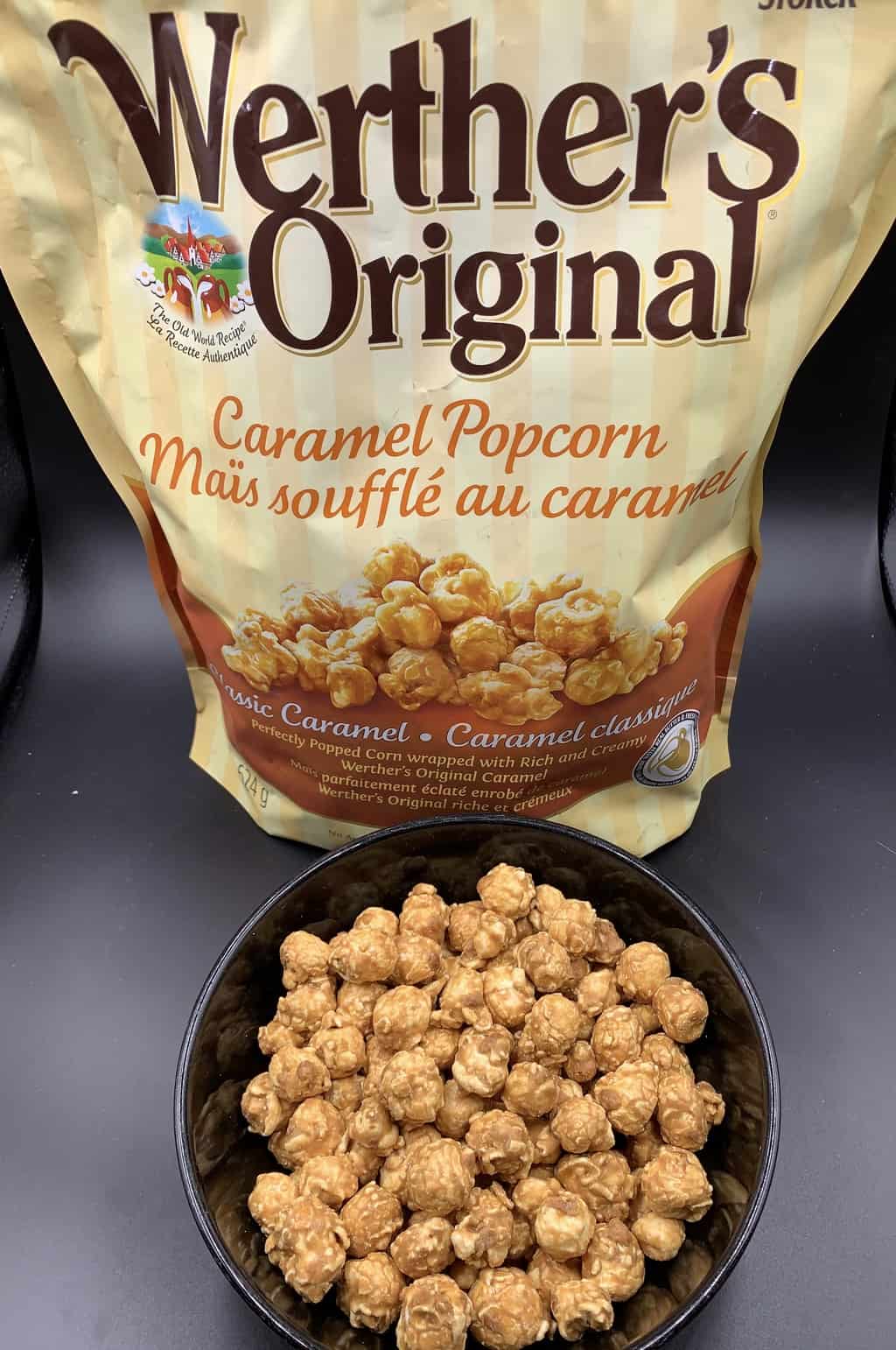 Cost
I purchased the 624 gram bag for $7.99 Canadian. Not very cheap but not so expensive that it totally turned me off from buying it. The bag is a pretty decent size.
Convenience
Easier to buy in a bag than make yourself! A nice treat to have around the house. The Werther's Original Caramel Popcorn comes in a resealable bag and the best before date is over 6 months from the time I purchased it.

Nutrition
Oh this is so not healthy for you. 1 and ¼ cups of popcorn is 230 calories, seven grams of fat, 250 mg of sodium, 40 grams of carbohydrates, one gram of fibre, 25 grams of sugar and one gram of protein. The first ingredient listed is sugar and all the other ingredients listed are definitely not very healthy.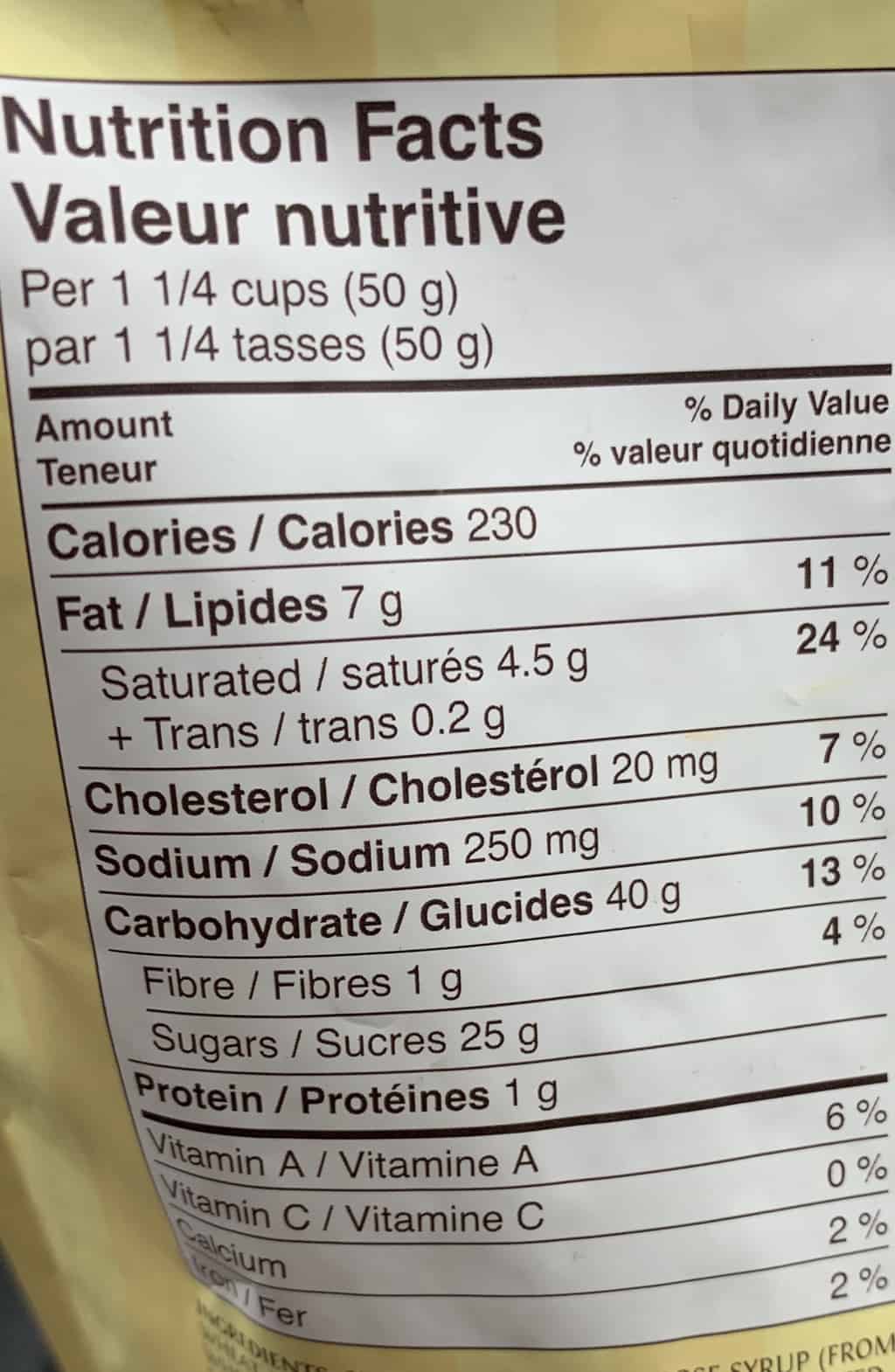 This is definitely more of a treat and is not at all something I'll consume on a regular basis but it does taste amazing!
Taste: 7/10
Cost: 6.5/10
Nutrition: 0/10
Convenience: 10/10
Do you prefer plain or sweet popcorn? Do you like Werther's Originals candy?