A convenient high-protein, low-calorie lunch, dinner or snack!
Please note that this review was not paid for or sponsored by any third party. I purchased this product with my own money and the opinions in this review are strictly my own. I am not affiliated with Costco or any of its suppliers. I am just a fan of the company. I write these reviews to help my fellow shoppers.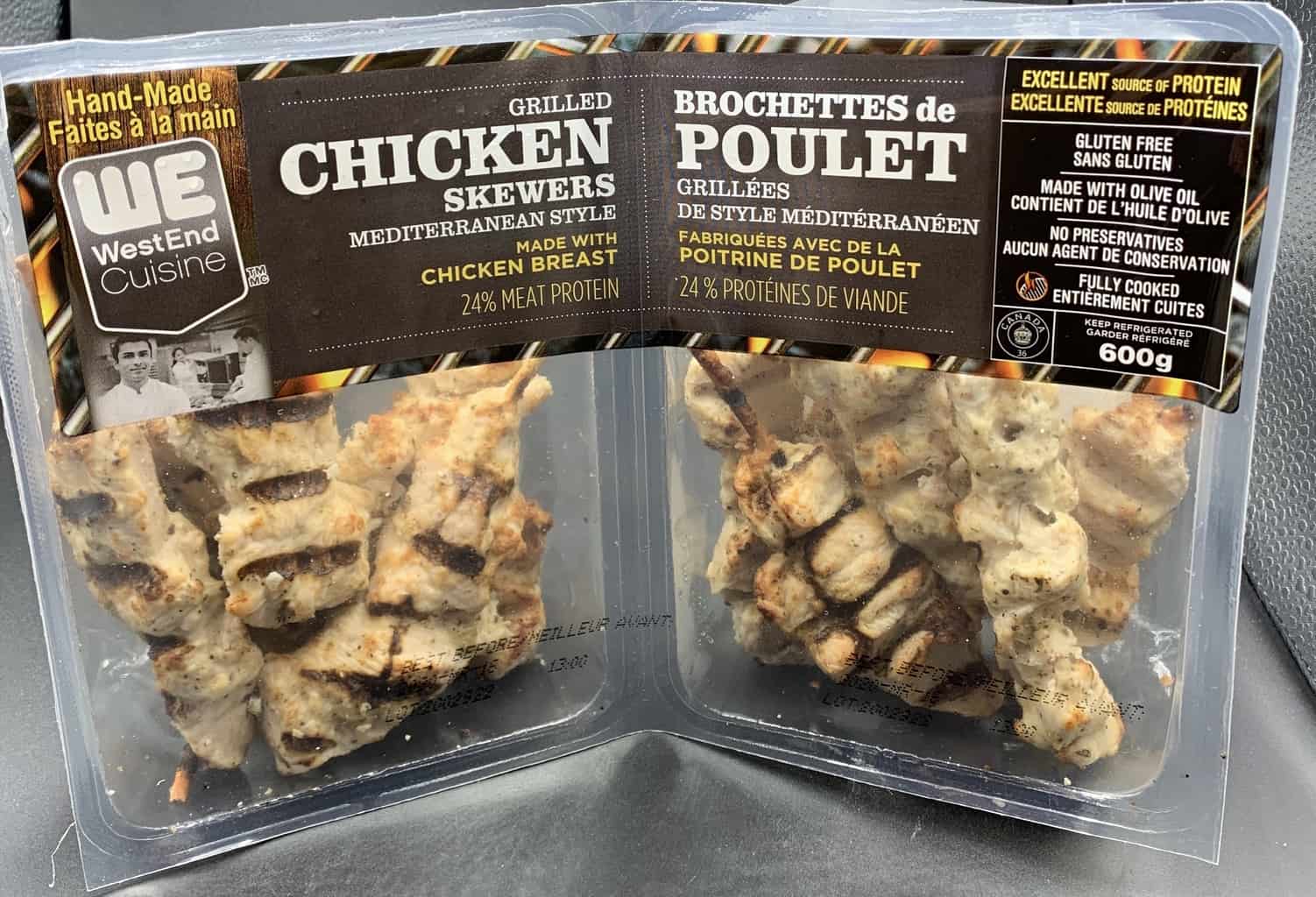 I absolutely love finding healthy-ish convenient meal ideas at Costco. During our last visit to Costco I found these WestEnd Cuisine Grilled Chicken Skewers and decided they'd be a perfect item to pick up for either a convenient lunch or weeknight dinner.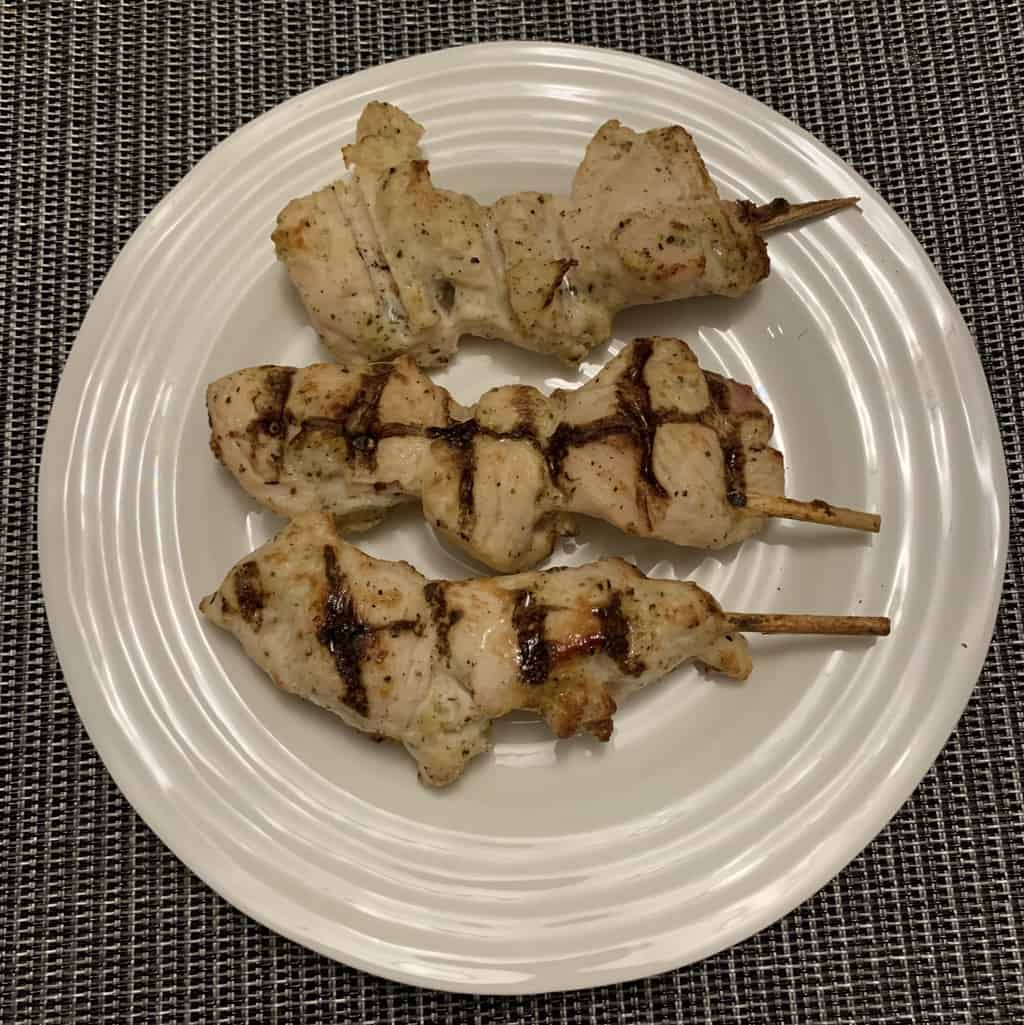 Taste
These aren't bad but they're not the greatest. They are super salty and flavorful and I found they definitely had a strong garlic flavor and do taste similar to chicken souvlaki. The actual quality of the meat doesn't seem to be the greatest. I found a few rubbery pieces and some weird hard, gristly chunks of meat I decided not to eat. The chicken tastes slightly processed. They're flavorful enough that they pair well with plain quinoa or rice and a side salad for dinner.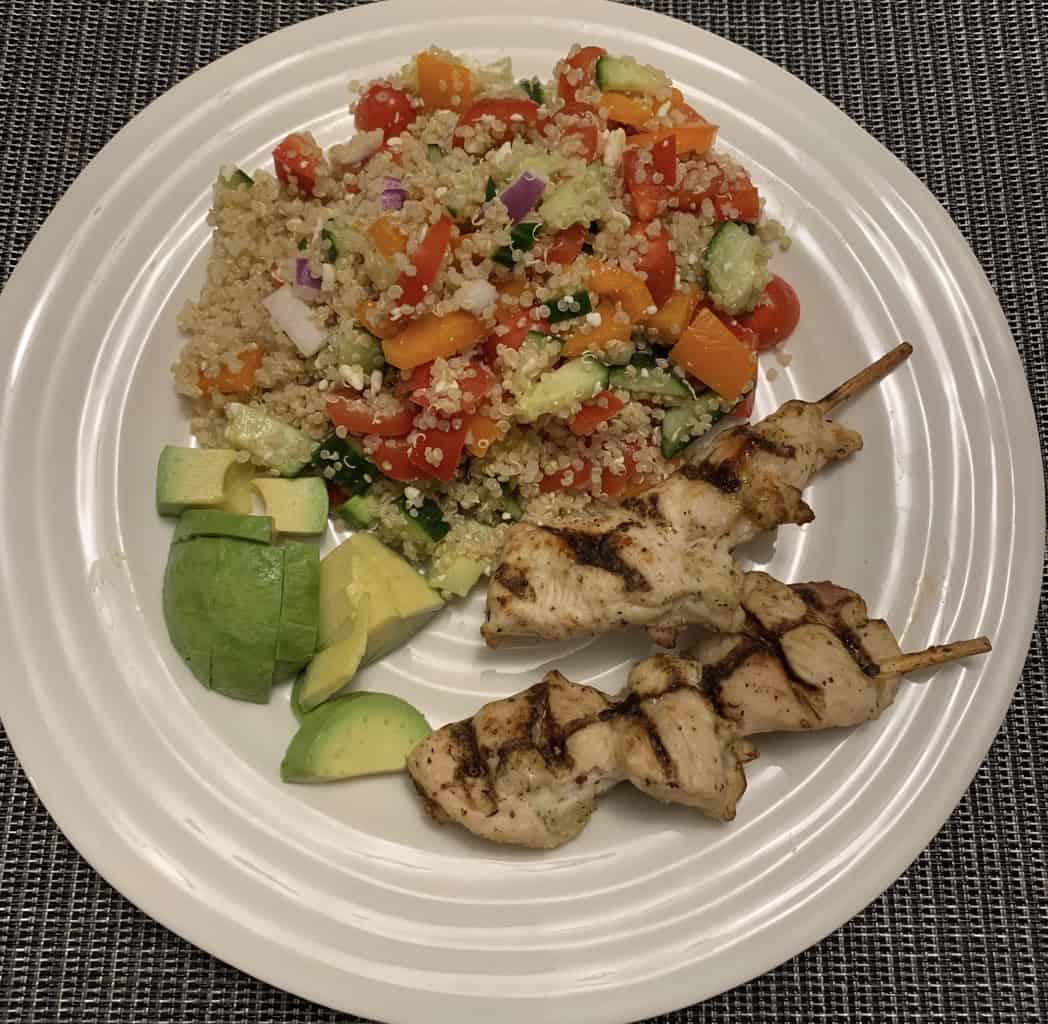 Cost
I paid $12.99 Canadian for the 600 gram two pack of grilled chicken skewers. Each pack comes with six skewers. You're definitely paying for convenience and packaging as it's not a ton of meat for $12.99.
Convenience
These come pre-seasoned and fully cooked so they're very convenient! All you have to do is grill or cook them in the oven. You can ever eat them cold if you like. The best before date is about two months from the date I purchased the chicken skewers (that's a long time!). I chose to bake mine in the oven following the package instructions and they turned out great.

Nutrition
These are low calorie, low fat, high protein and high sodium. Two skewers is 150 calories, four grams of fat, 630 mg of sodium, three grams of carbohydrates, one gram of sugar and 24 grams of protein. The ingredients list is also short and sweet with ingredients you'd expect to find.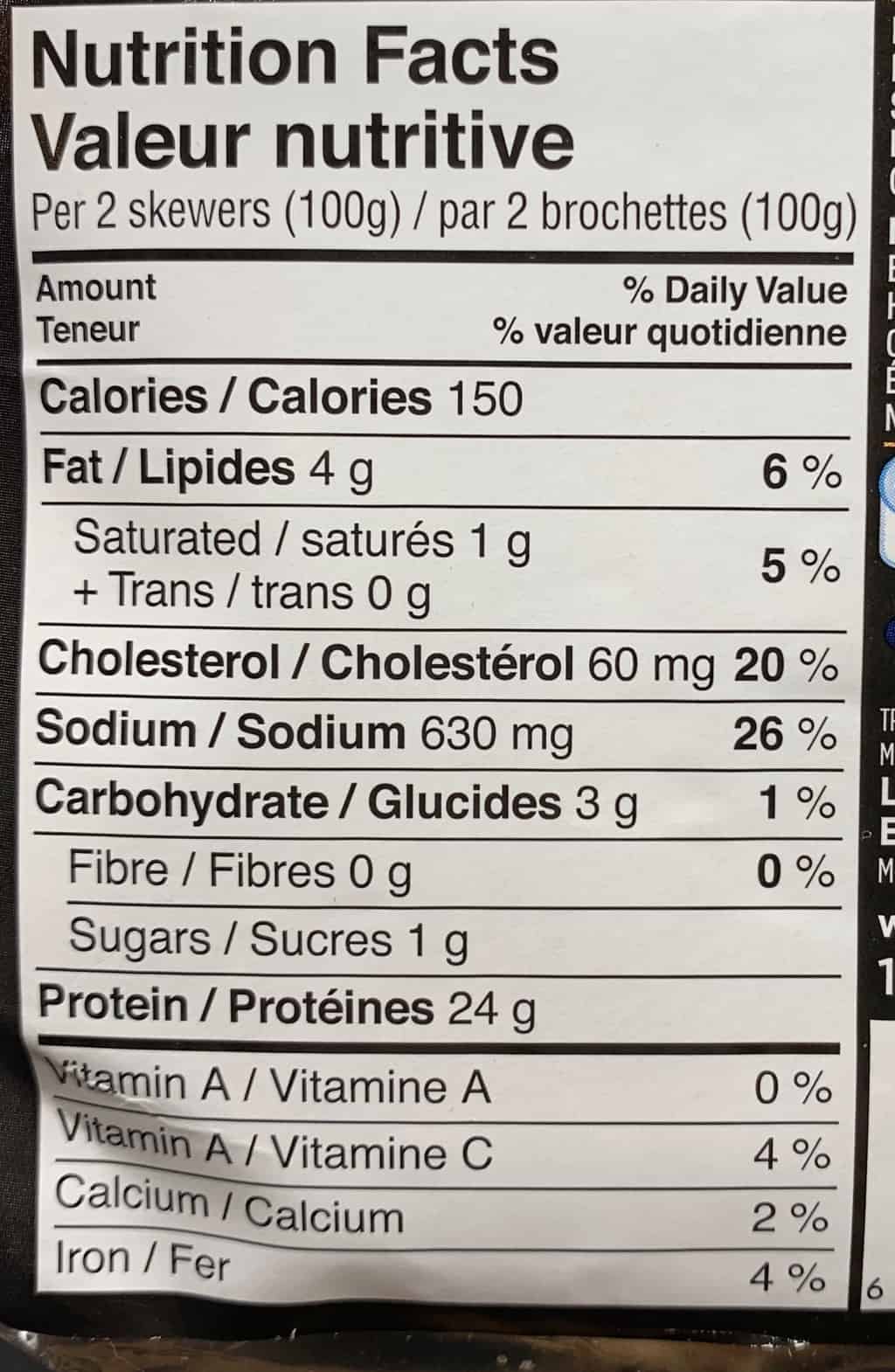 I served these with a greek quinoa salad and some flatbread and it was delicious! Also some avocado on the side for extra healthy fats. I would probably prefer to make my own chicken but these were unbelievably convenient.
Taste: 7.5/10
Cost: 6/10
Convenience: 10/10
Nutrition: 9/10
Would you try these skewers for a convenient lunch or dinner? What would you serve them with?