Good and not so good!
Please note that this review was not paid for or sponsored by any third party. However, I was given a free sample of this product to review. The opinions in this review are strictly my own. I am not affiliated with Costco or any of its suppliers. I am just a fan of the company. I write these reviews to help my fellow shoppers.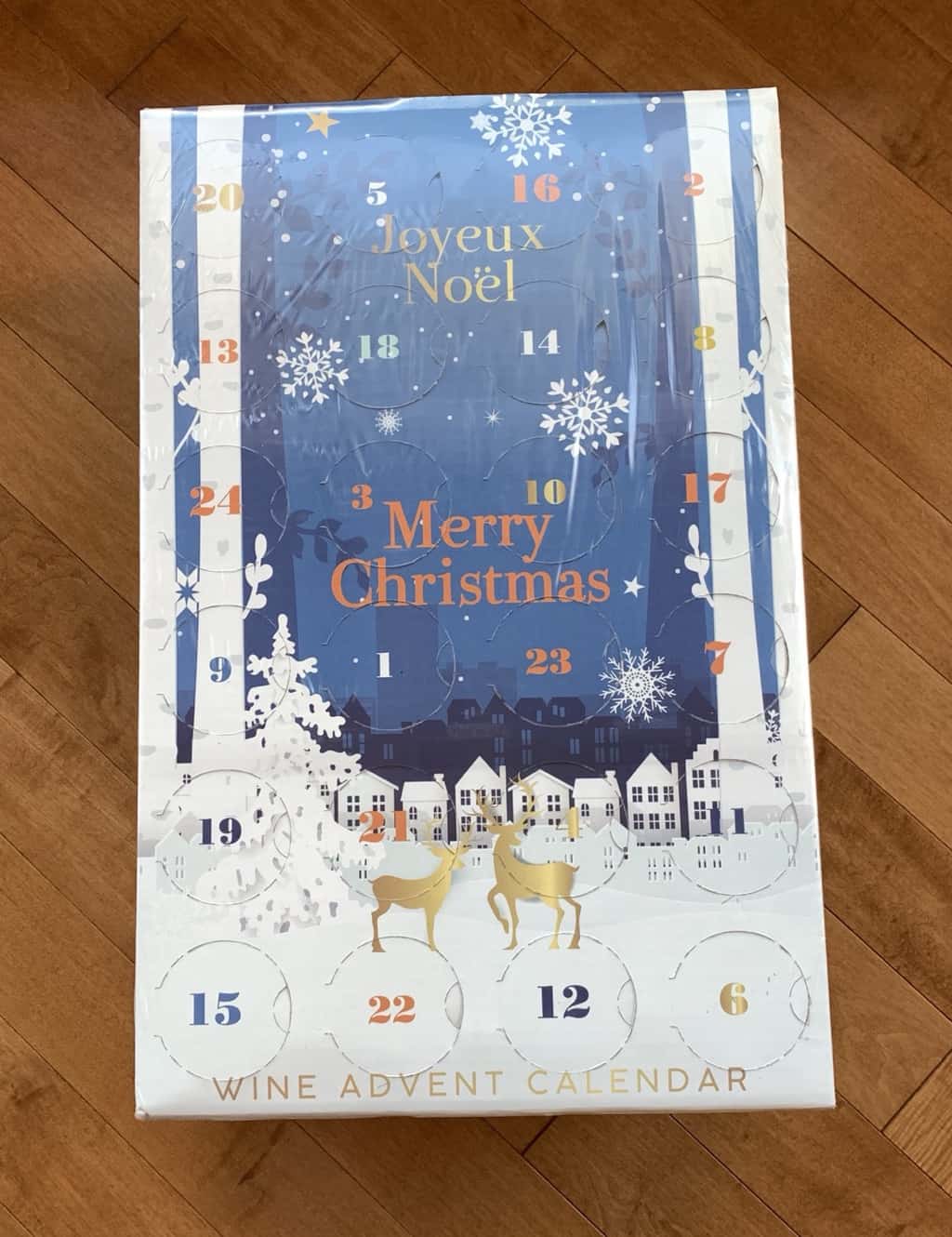 Costco is carrying a sparkling wine advent calendar at their liquor stores which I recently purchased! I was super excited to try it and also wanted to review it on the blog so I've already opened mine! The wine advent calendar cost $89.99 Canadian and includes 24 200ml bottles of sparkling wine. I was disappointed it was all sparkling but I still think it is a fun idea.
Okay so some people are probably going to think I'm a major party pooper right now by reviewing the Costco Christmas sparkling wine advent calendar before December and taking the surprise element out of it. This is for the individuals who might be buying the advent calendar as a gift or are just curious about what to expect! SPOILER ALERT… if you don't want to know which wines are on which day STOP READING NOW….
…..
…..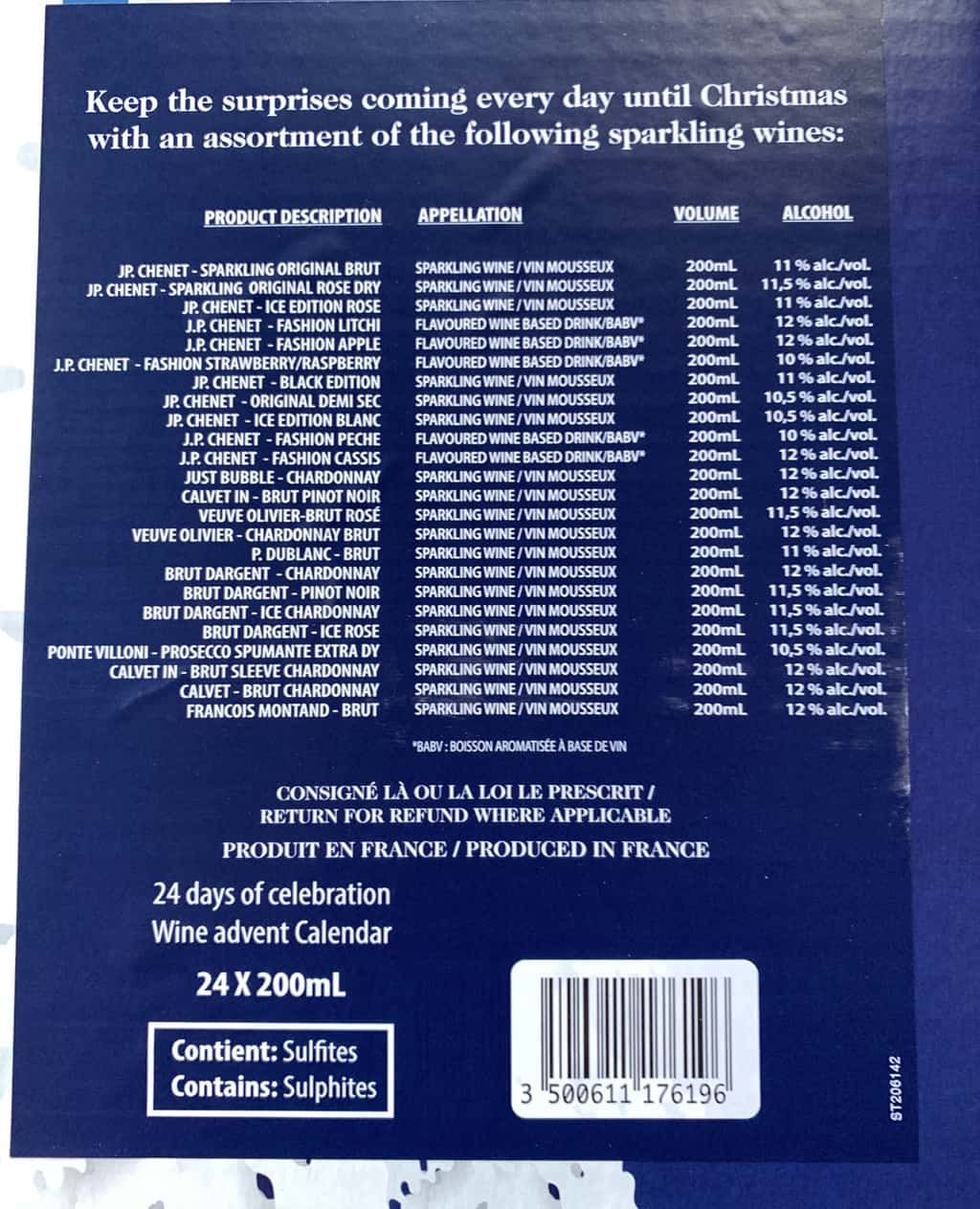 So the wines are listed on the box and they're listed in order so day 1 is the first wine on the list and so on.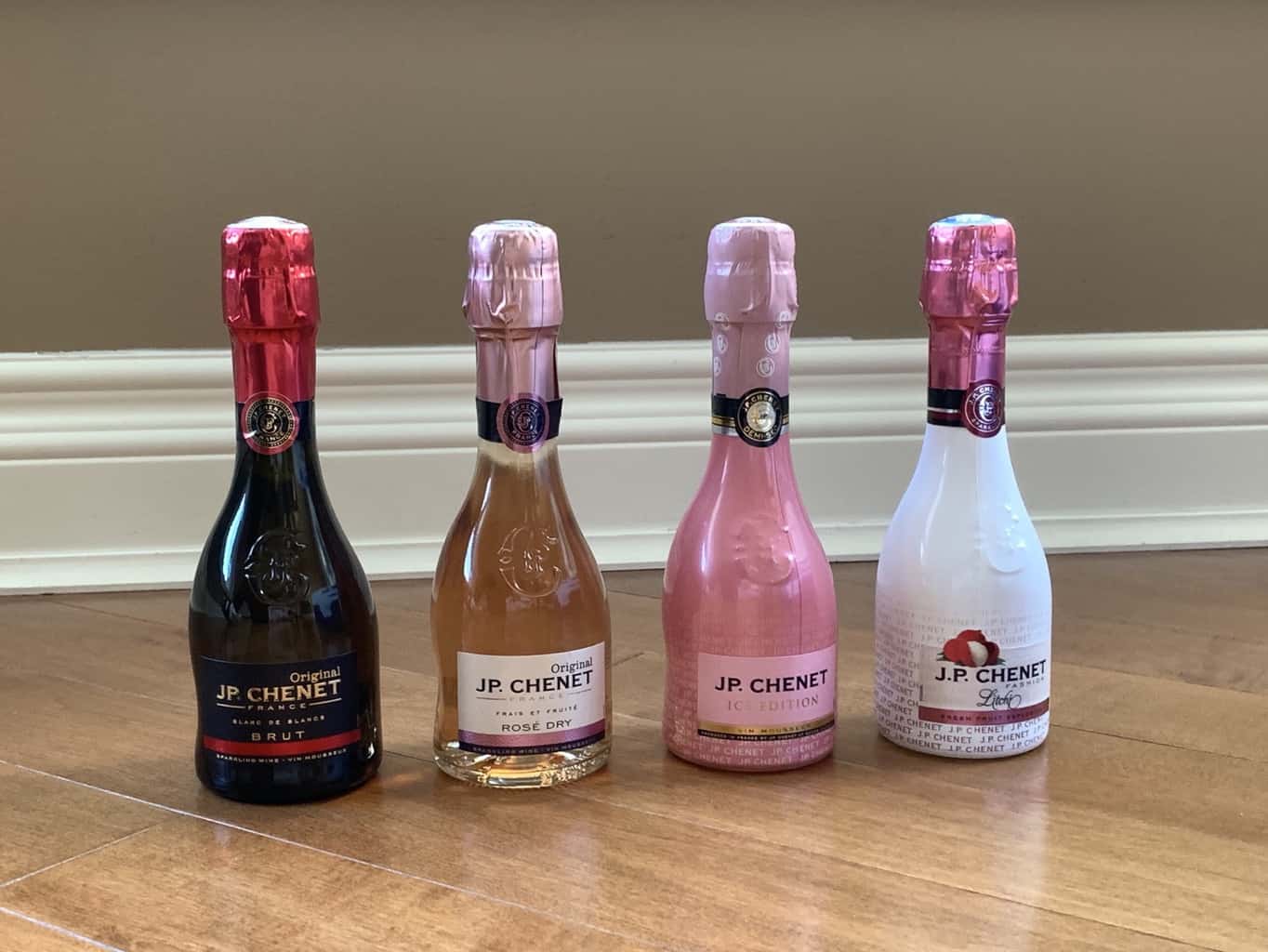 Day 1 Costco Wine Advent Calendar JP. Chenet Sparkling Original Bruit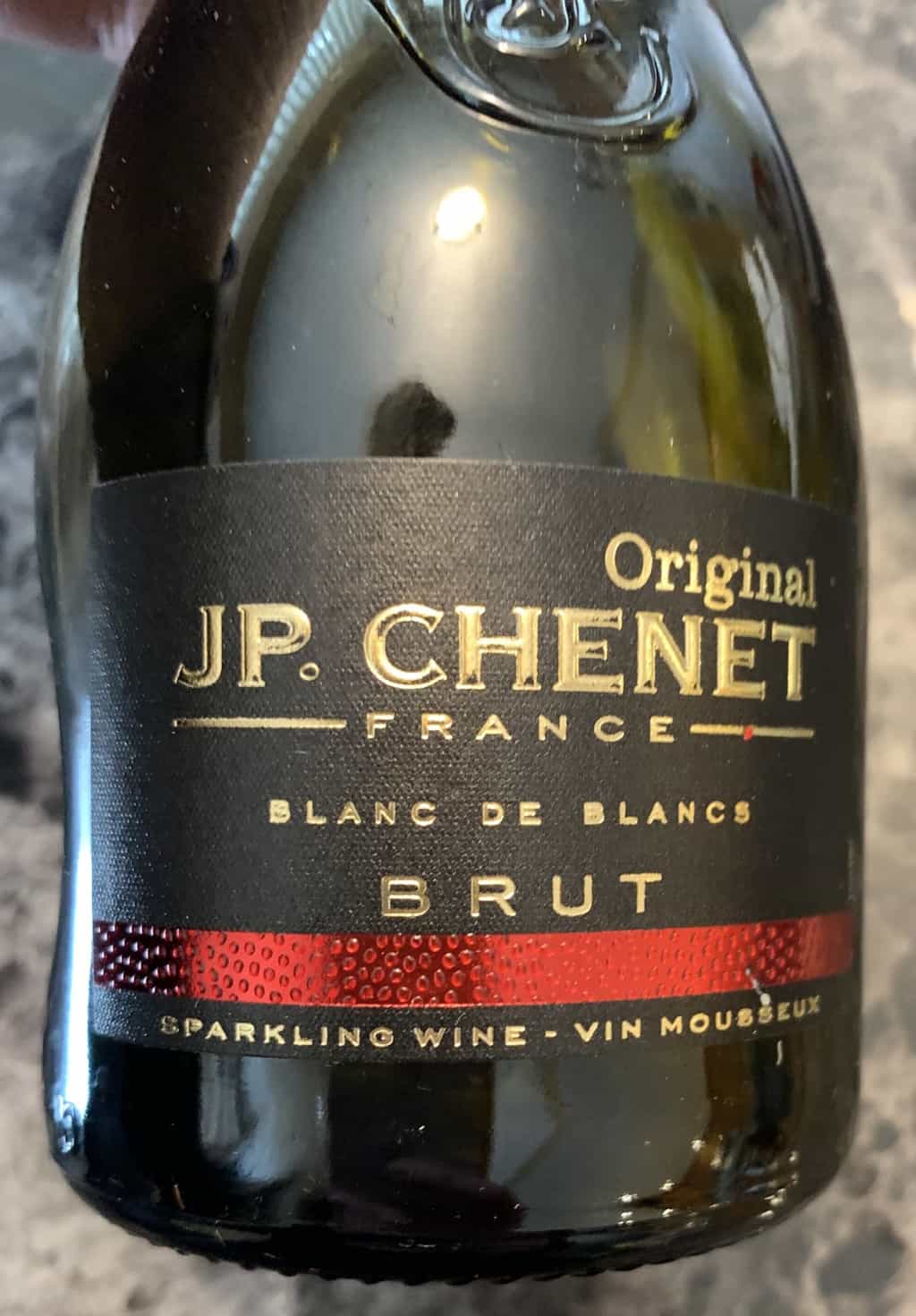 My favorite out of the first four! This is a crisp, dry, smooth, easy to drink, standard tasting sparkling wine.
Day 2 Costco Wine Advent Calendar JP. Chenet- Sparkling Original Rose Dry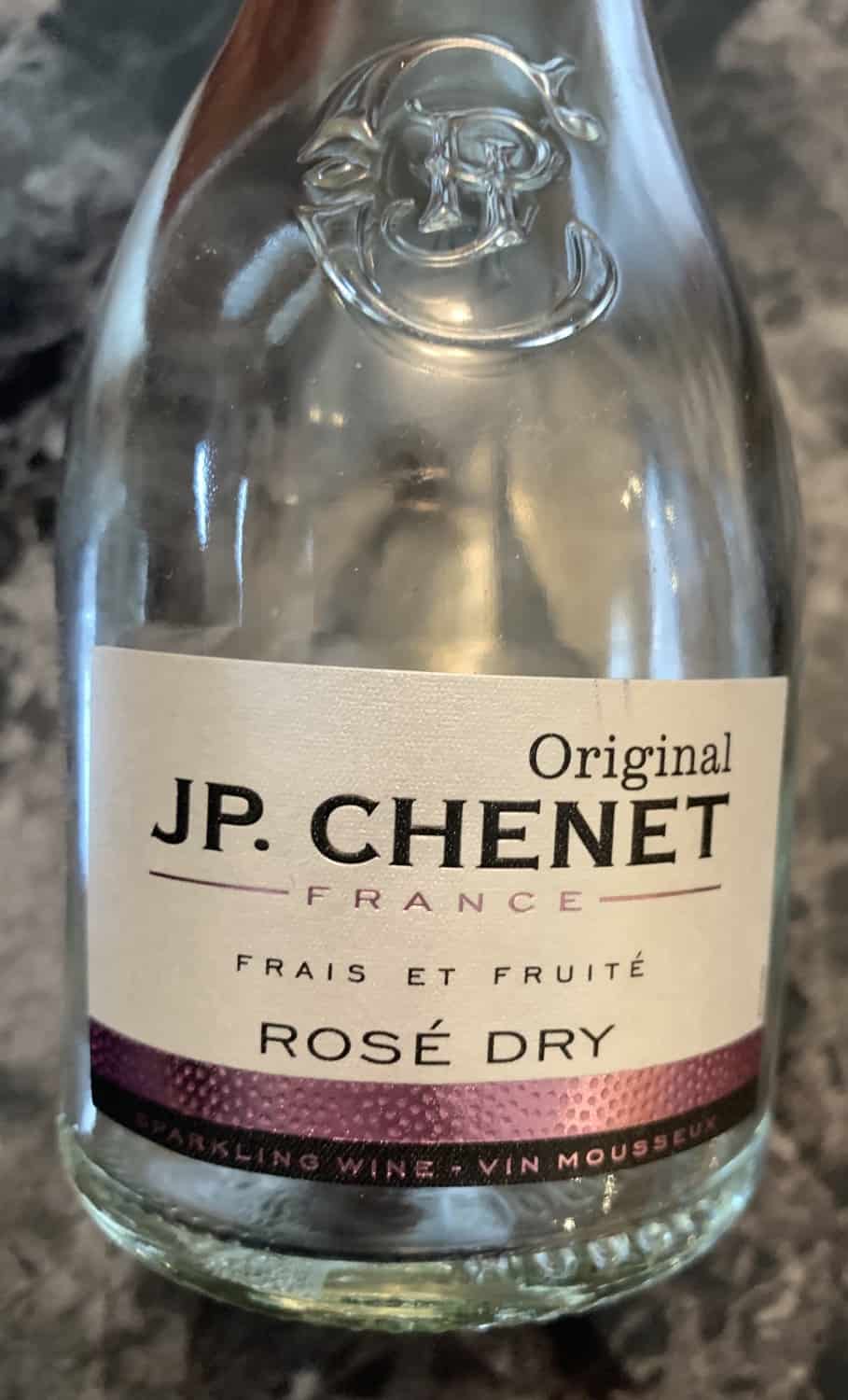 Beautiful rose-colored sparkling wine! Similar to day one but not as smooth, dry still but slightly sweeter. Excellent with cheese and crackers!
Day 3 Costco Wine Advent Calendar JP. Chenet Ice Edition Rose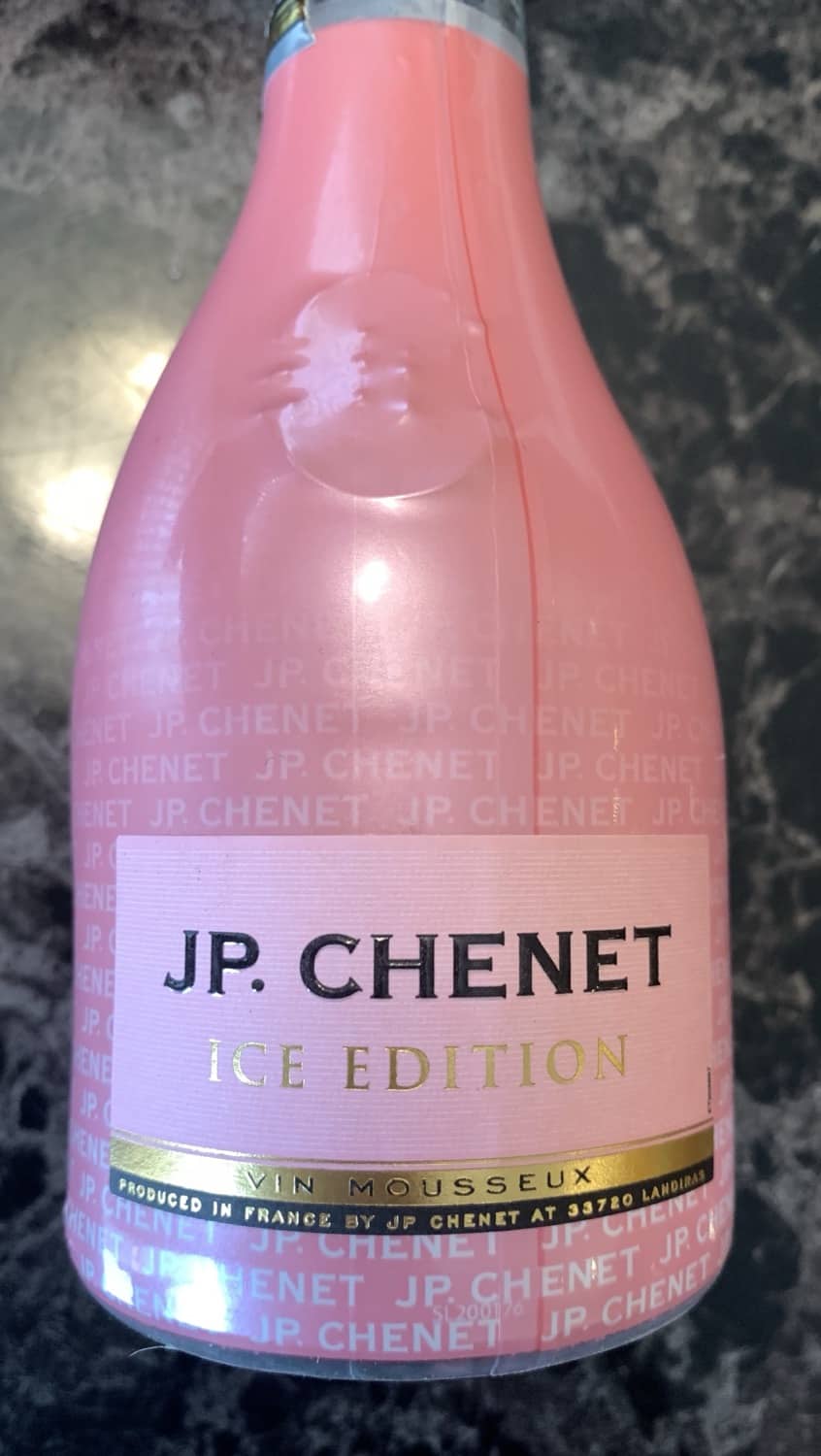 Definitely sweeter than day one or two, very bubbly, and also quite enjoyable! This would be an amazing celebration sparkling wine to have on new years eve or to toast at a wedding! I feared that because it said "Ice" edition it would be syrupy sweet like ice wine but it's not an ice wine at all.
Day 4 J.P. Chenet- Fashion Litchi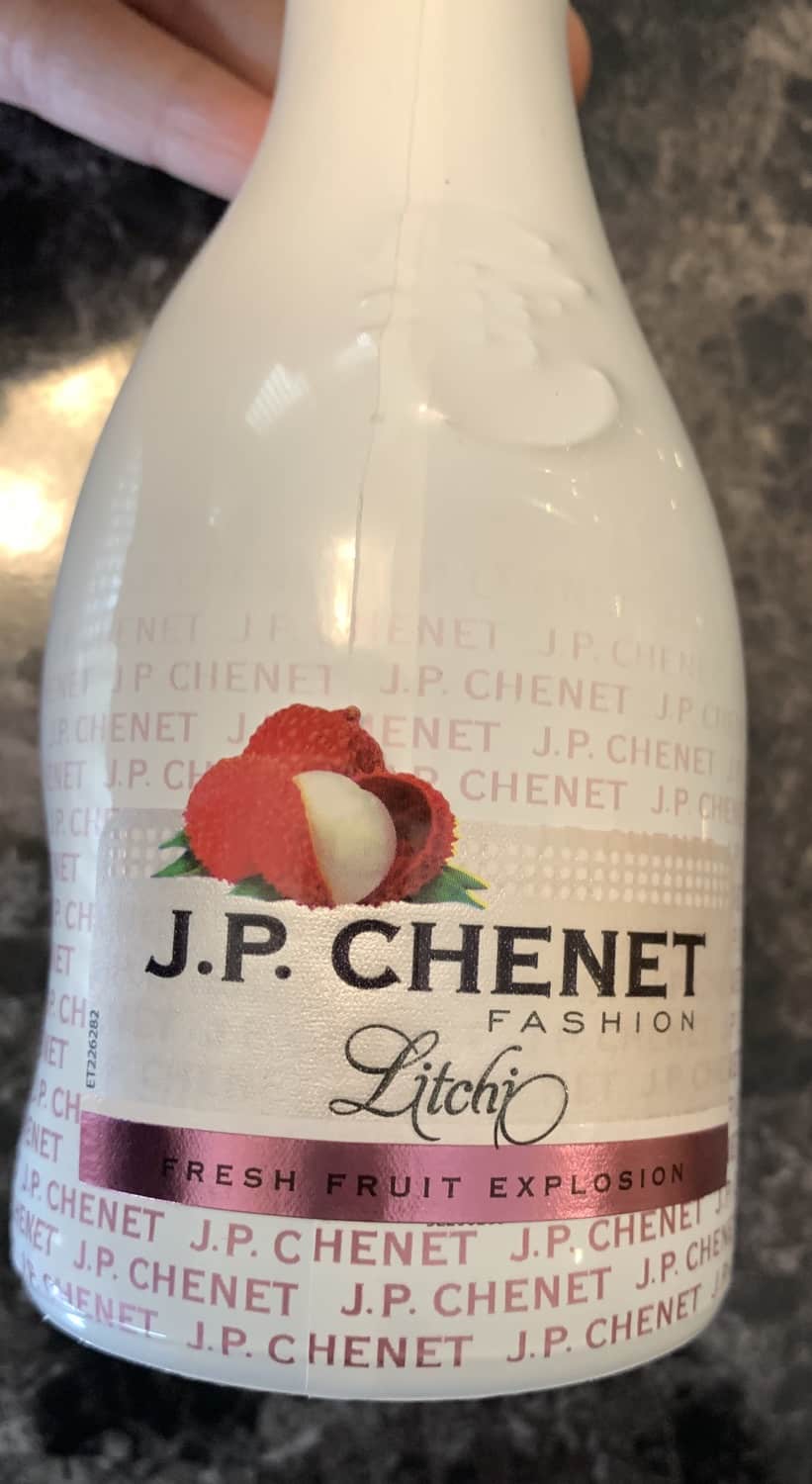 At this point the four of us had already shared the first three 200 ml bottles and found them all pretty enjoyable. My mom was feeling pretty fantastic (she'd had a cosmopolitan and margarita before we even started on the sparkling wine). Then came day 4, the J.P. Chenet Fashion Litchi. This definitely tastes like a little like litchi but it's SOO strong! In a bad way, totally overpowering and super sweet and has a weird after taste. Comments from the four of us "perfumey tasting, very sweet, strong, really unique, has a bite to it, artificial, fragrant". My husband, myself and my dad all took one sip and decided there was no way we were finishing our glasses. Well my mom finished hers no problem and immediately starting commenting on how she regretted it, her mouth was really dry and all she could taste was the J.P. Chenet Fashion Litchi for the rest of the night. This is just not good so day four was a thumbs down!
I'll be reviewing day 5-8 next week so stay tuned!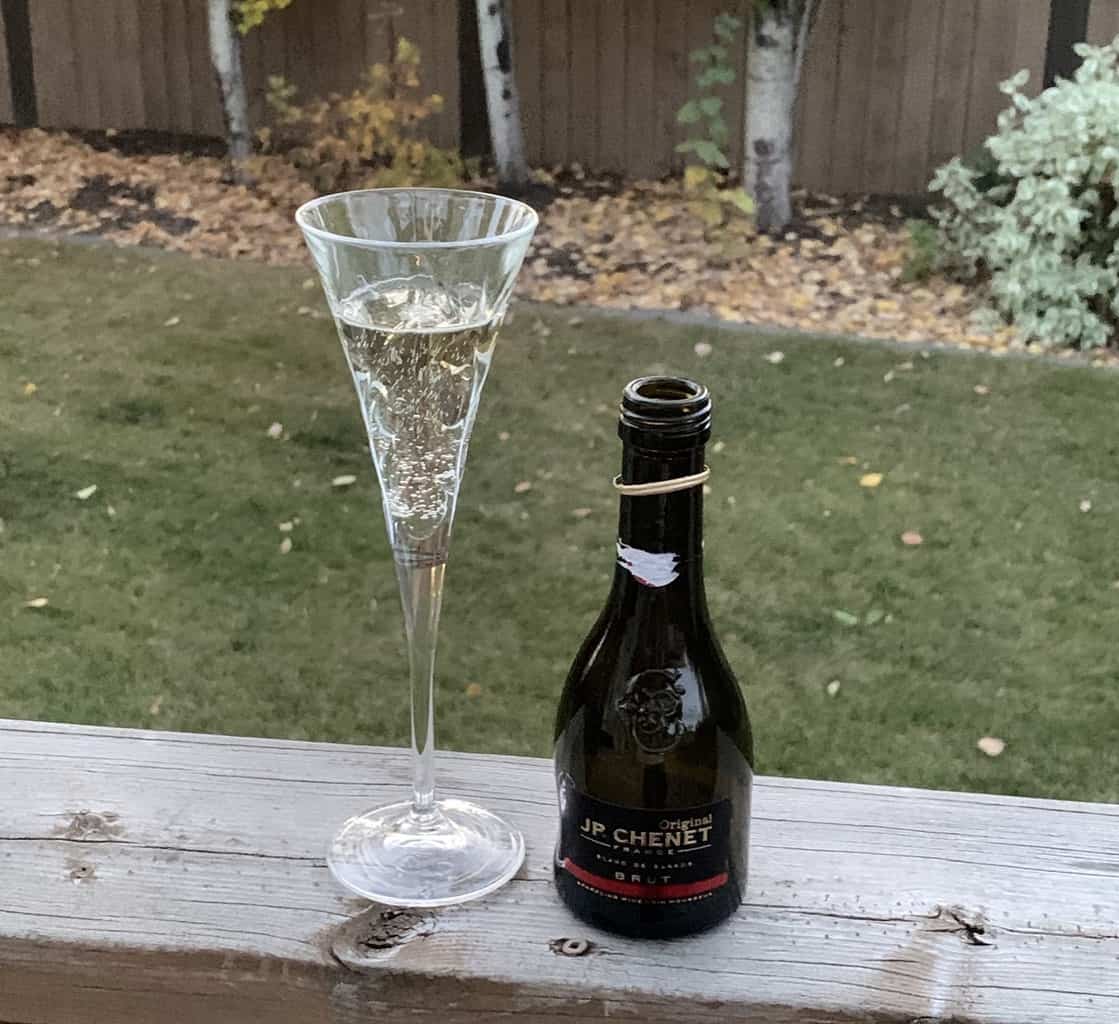 Litchi fan?! If you've tried the J.P. Chenet-Fashion Litchi let me know what you think!