I couldn't resist posting about these…Amazing lounge pants from Costco!
Please note that this review was not paid for or sponsored by any third party. The opinions in this review are strictly my own. I am not affiliated with Costco or any of its suppliers. I am just a fan of the company. I write these honest reviews to help my fellow shoppers.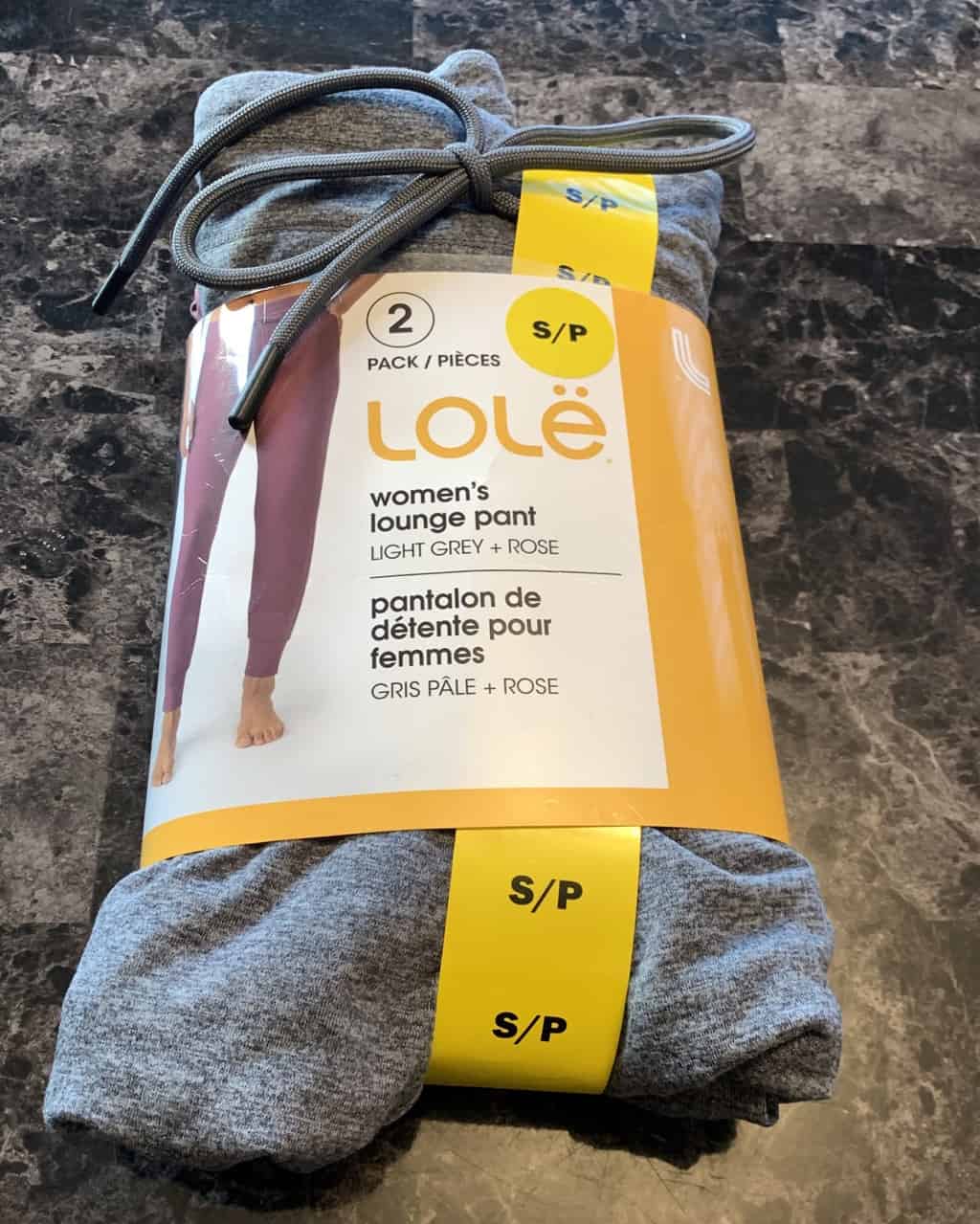 Usually, I stick to strictly Costco food reviews but I couldn't not post this review for Costco Lole Lounge Pants! This is for all my fellow female Costco loving friends who live in lounge pants as I do!
I like to think of myself as a lounge/sweatpant connoisseur. To be honest I can't remember the last time I wore jeans. I wear business casual for work so in the evening and weekends I throw on lounge pants.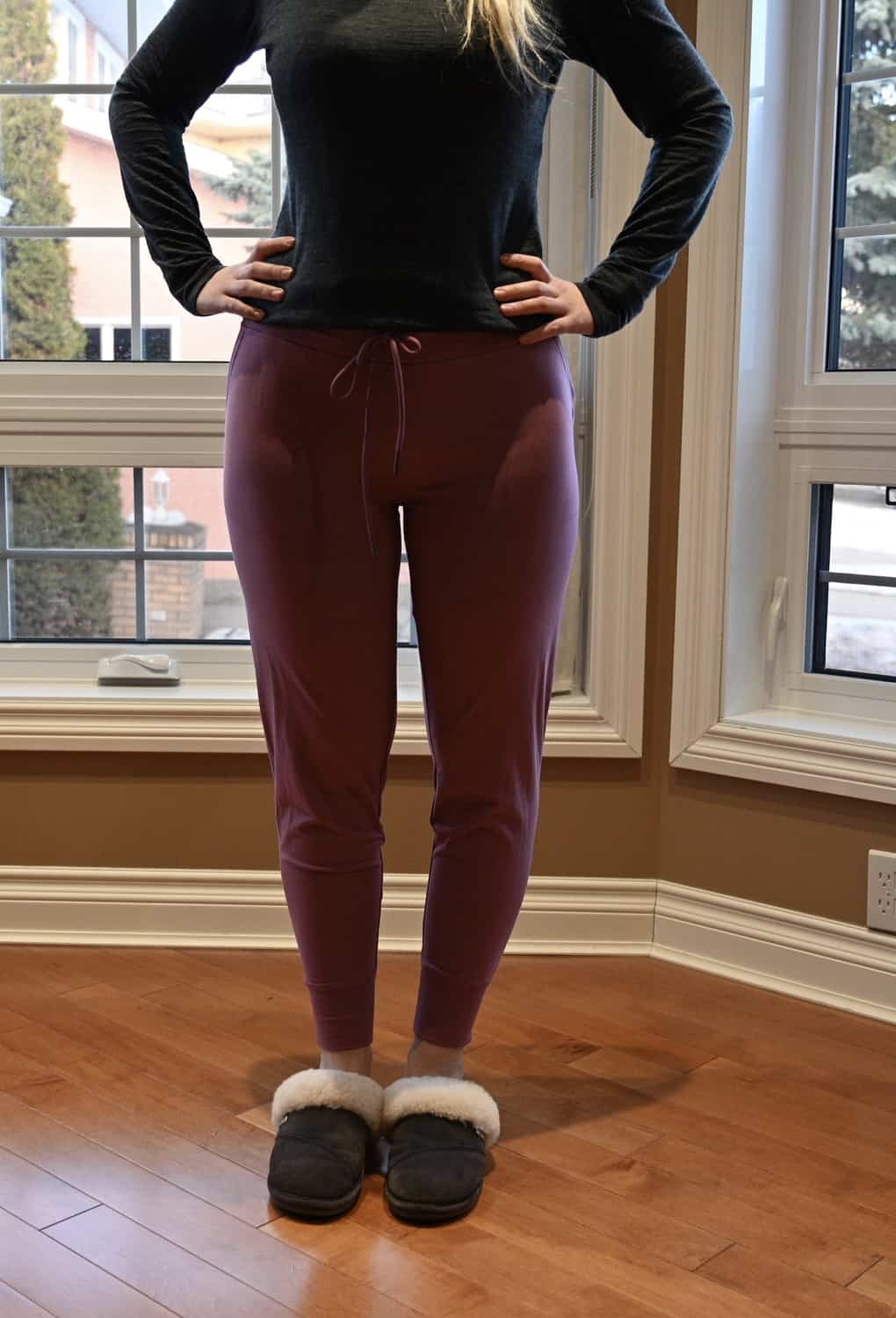 Look
I love the look of these lounge pants! I'm a big lulu lemon fan and these are similar to lululemon align pants but at a fraction of the cost. These pants are cuffed at the bottom, have two pockets on the front and none on the back. They have a drawstring as well which allows you to be able to adjust them to make them higher on your waist or below your bellow button, whichever you prefer.
They come in packs of two and you have your choice of black and grey or rose pink/mauve and grey. I bought a pack of both. I love black and grey and generally stick to non-colored clothes but I bought the pink for fun!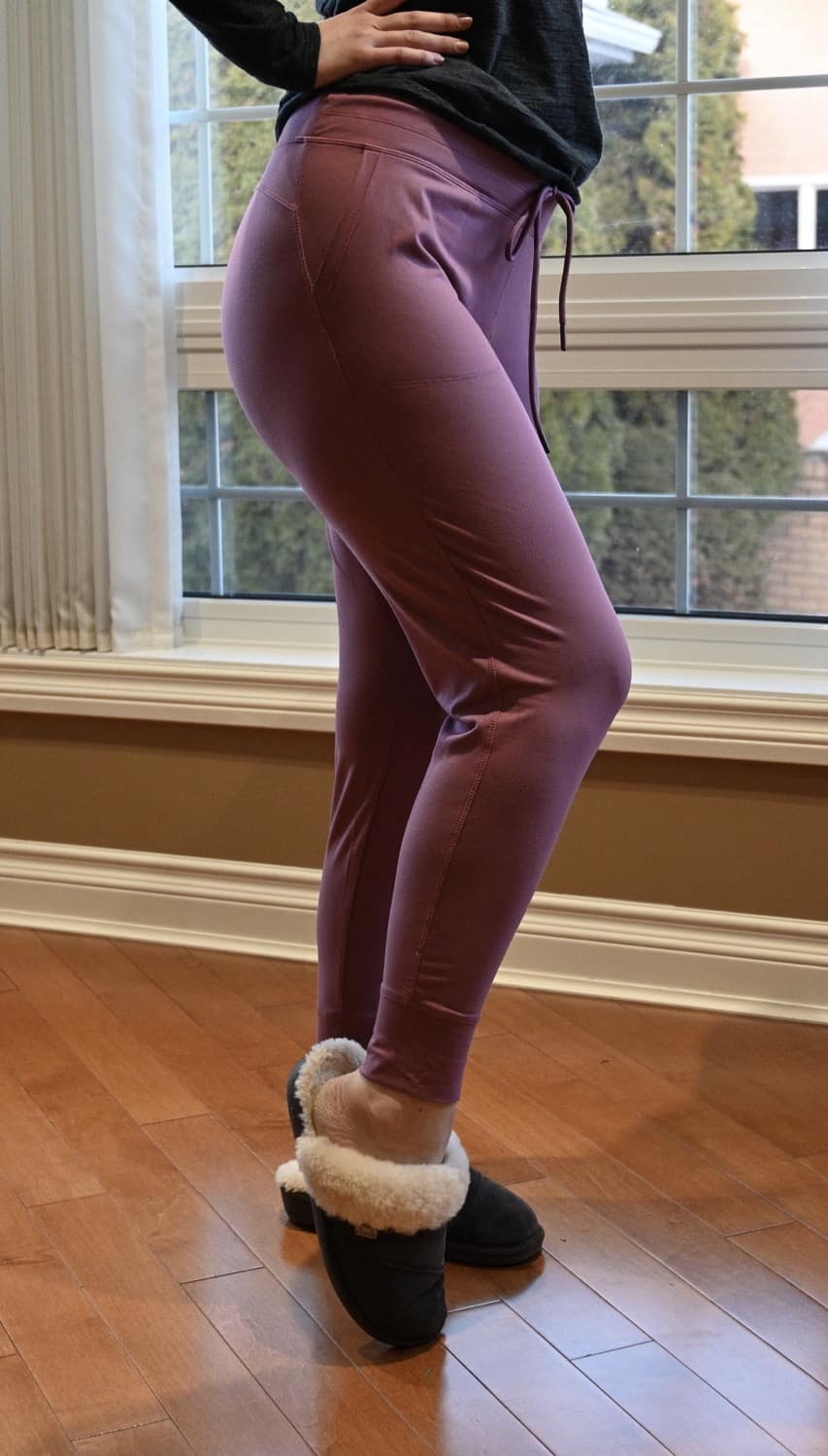 Cost
The two-pack of Lole Pants costs $19.99 Canadian at Costco.
Sizing
Full disclosure! I'm 5'5 and about 130-135 lbs (depending on how much cake and pizza my diet has consisted of) and a size 6-8 in Lulu pants, 6 is tight and 8 fits a big loose. I also would say I have a decent sized booty and large hips (sorry just being honest). I bought the small in the Costco Lole Lounge Pants and they fit perfectly with lots of room and they're very stretchy. I think a medium would be a tad big. If you're a size 10 I would probably go with the medium.
The sizes available are small, medium, large, xl and xxl which is awesome, if you're super teeny tiny you might find the smalls are a bit baggy but still comfy. I'm 5'5 and these go to the bottom of my ankle, if you're taller they'll be more like a cropped or capri pant.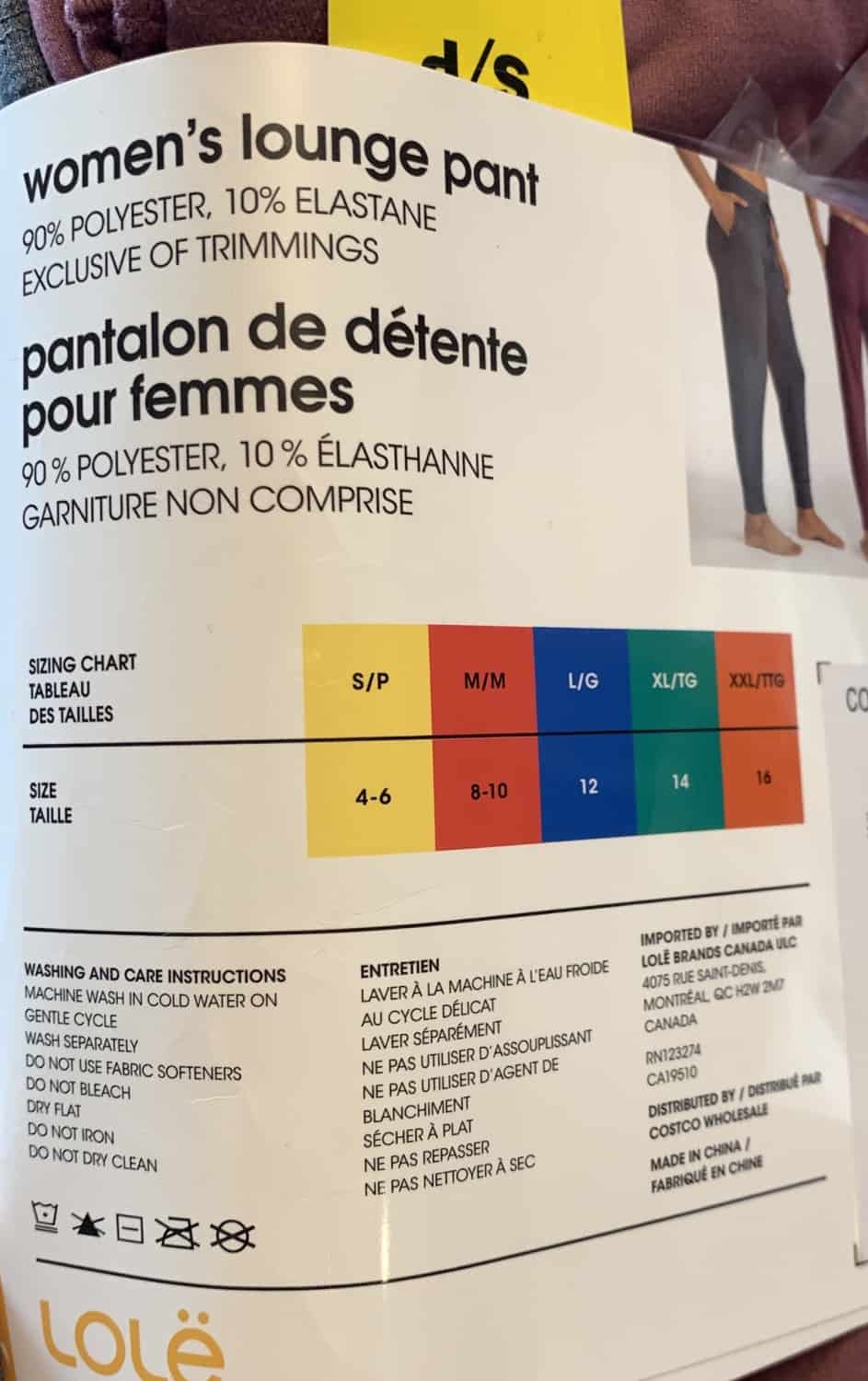 Feel
These are super soft, super comfy and not very thick. I walk Mocha our dog in them and even if -20 degree weather I didn't feel too cold in these.
I absolutely love these pants because they come in a variety of sizes to fit all my lady friends, they're cute, super comfortable and soft, stretchy and a super reasonable price.
Look: 8/10
Cost: 10/10
Sizing: 7.5/10
Feel: 10/10
Leave a comment if this review was helpful and also share what your thoughts are on this product!